I am SO very excited to be able to share this emerald green, aviation-inspired photo shoot from ELV members Ashton Events, Justin DeMutiis Photography, and Malindy Elene today! First off let me just say that my oh my I am still in utter and complete awe of these images from Justin. The beauty that a photograph can convey is just absolutely stunning!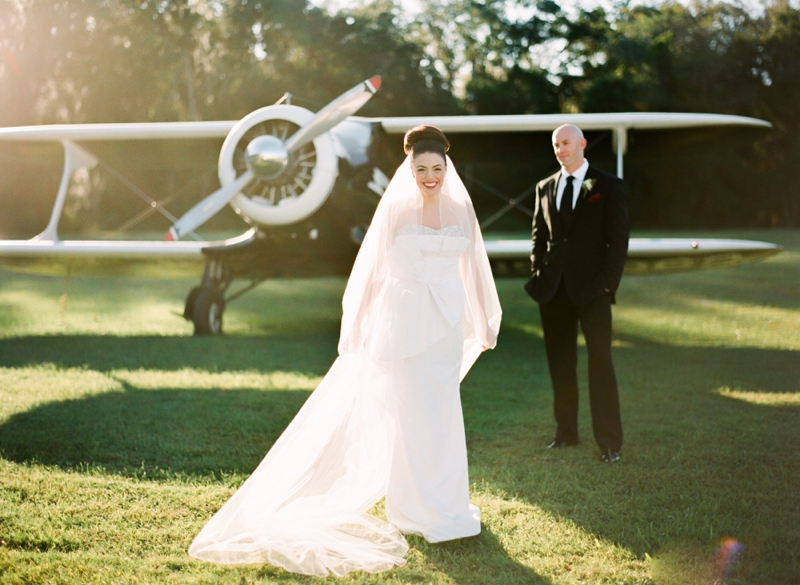 The inspiration for this shoot all started with a small Kate Spade box that I have sitting on my desk that inspires me in all kinds of ways. When I told Laura of Ashton Events that I wanted to create an inspiration shoot around it to inspire ELD readers, she didn't even bat an eyelash and dove headfirst into planning and designing! Emerald green and white, metallic accents, and a modern, eclectic style (inspired by Kate Spade) perfectly suited our couple's "story" of meeting on an airplane to Italy… making for the perfect "aviation" theme! Add in an air museum as the venue, beautiful florals by Botanica, and a fabulous cake from SweetCakes, and we had ourselves a gorgeous emerald green aviation-inspired photo shoot! (And no, we had no clue that emerald would be Pantone's color of the year for 2013! So exciting!)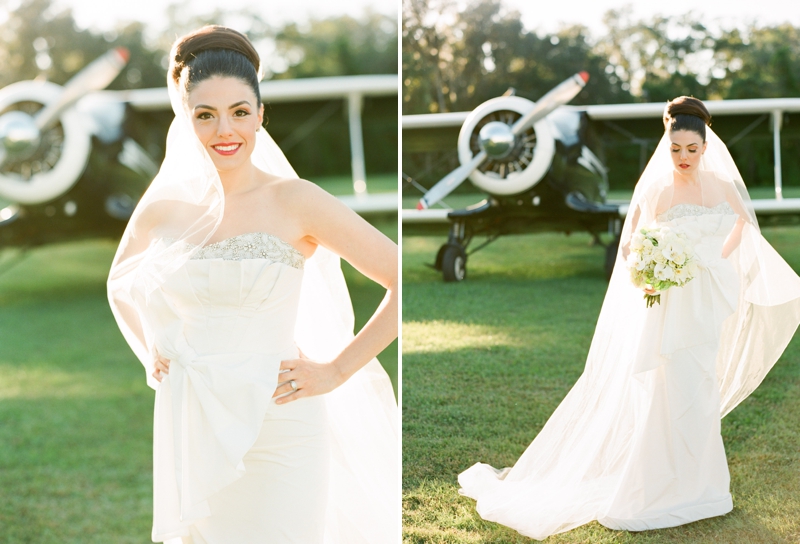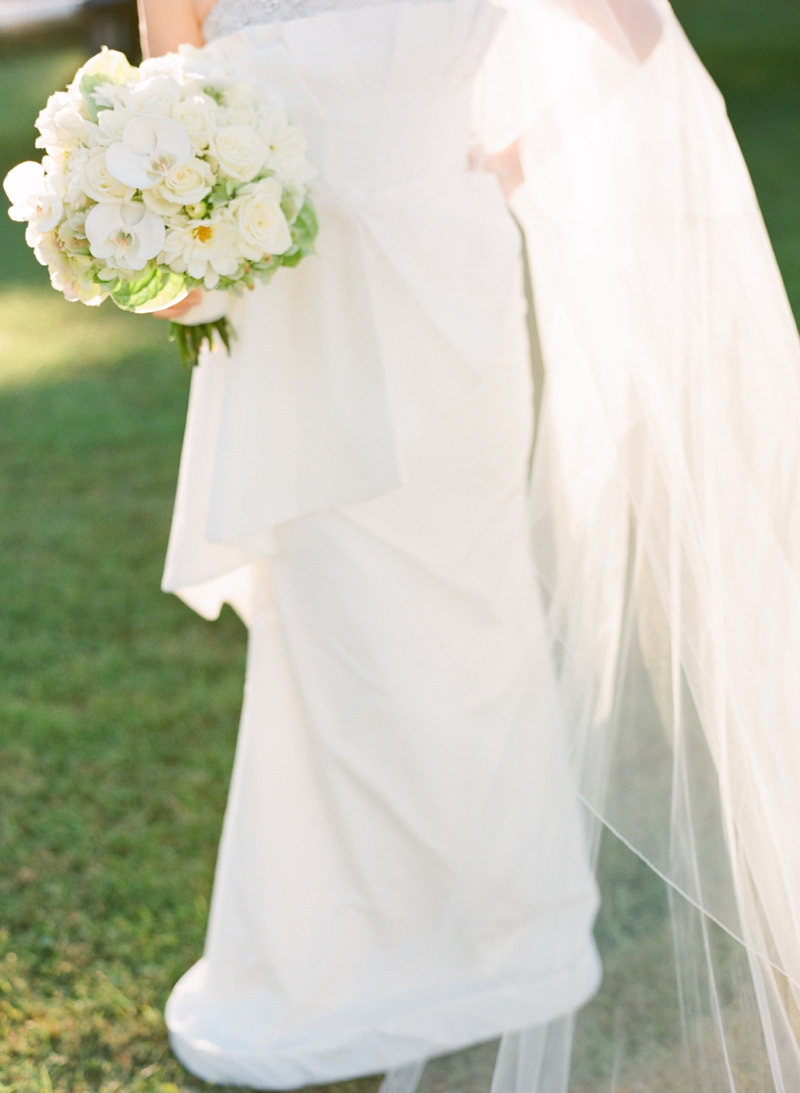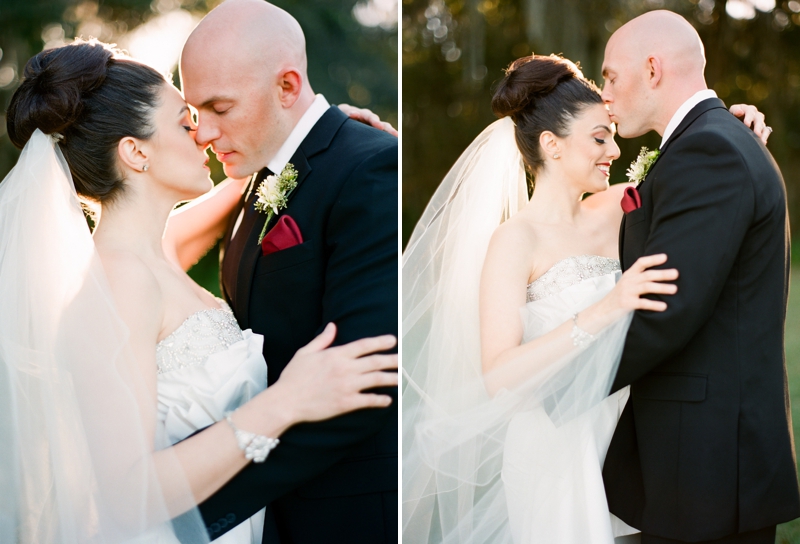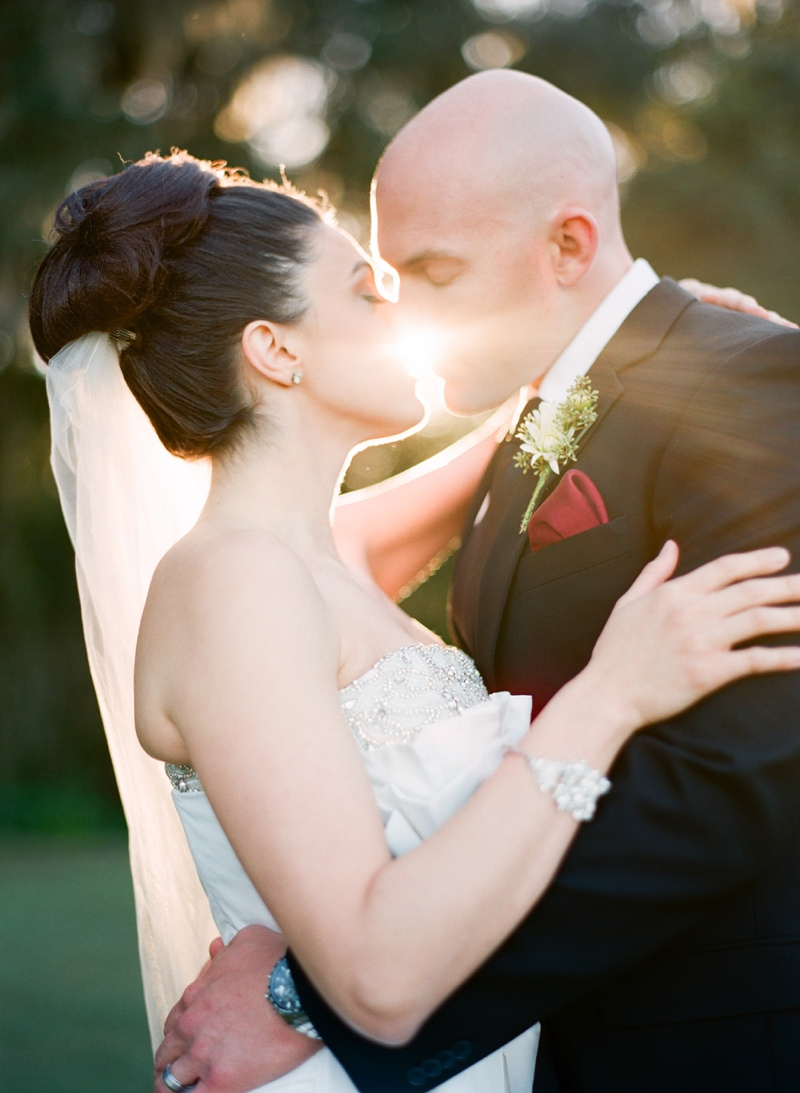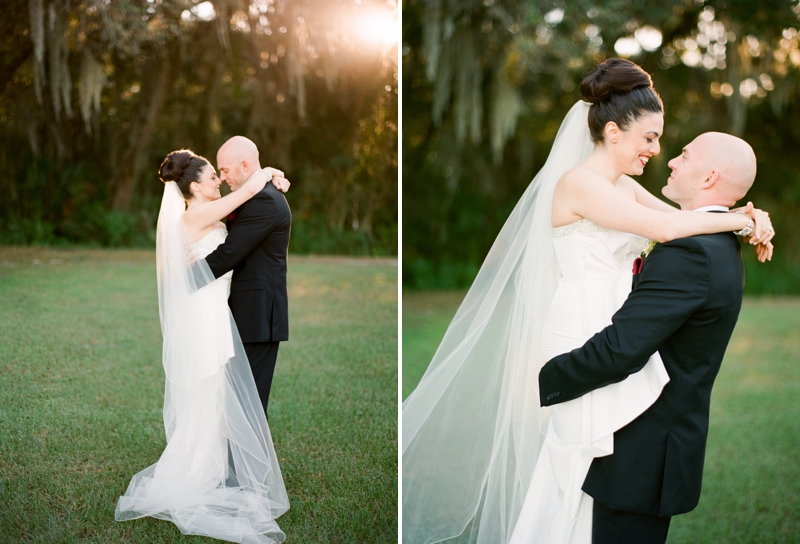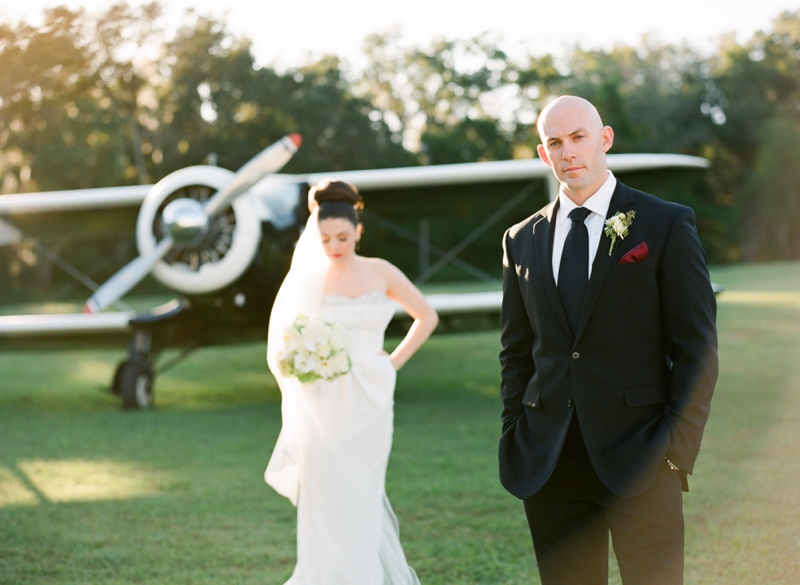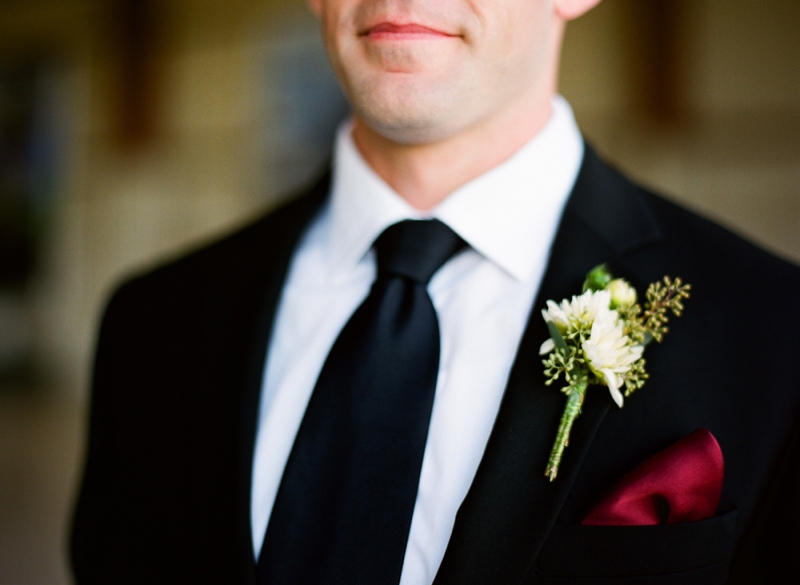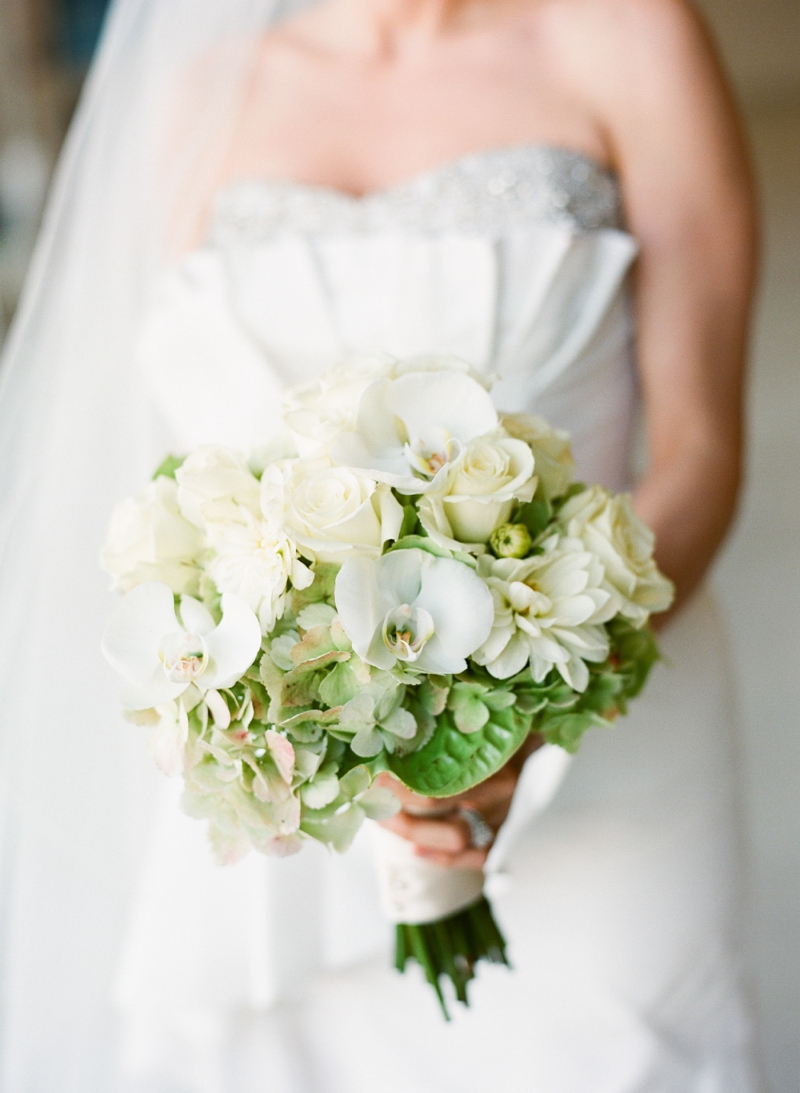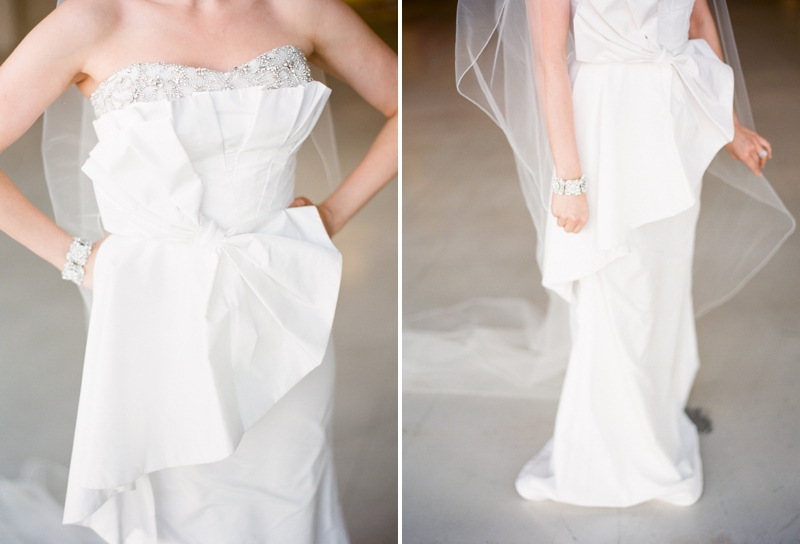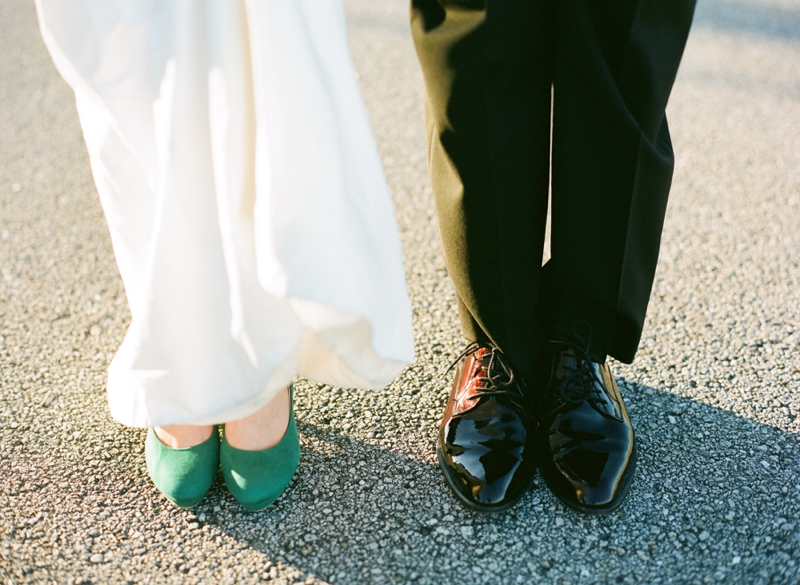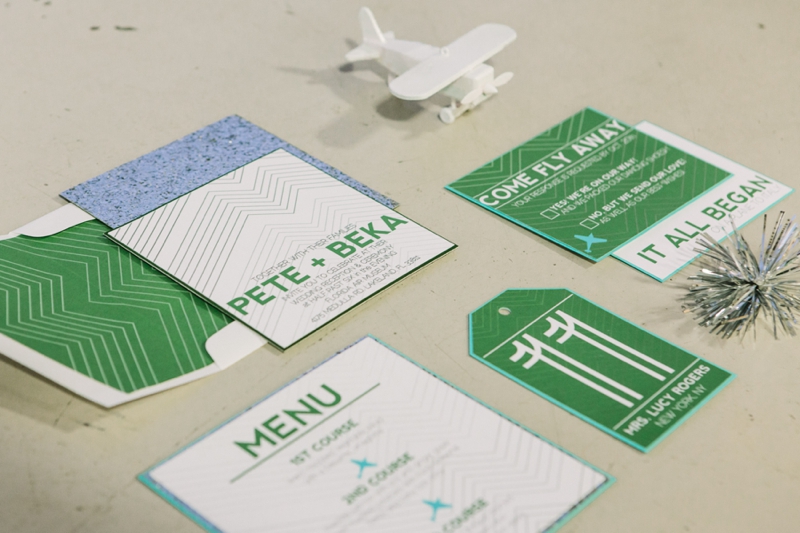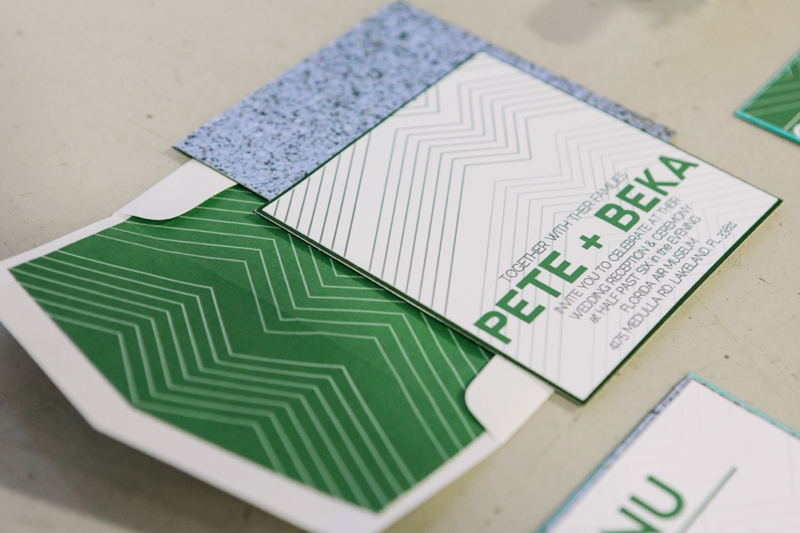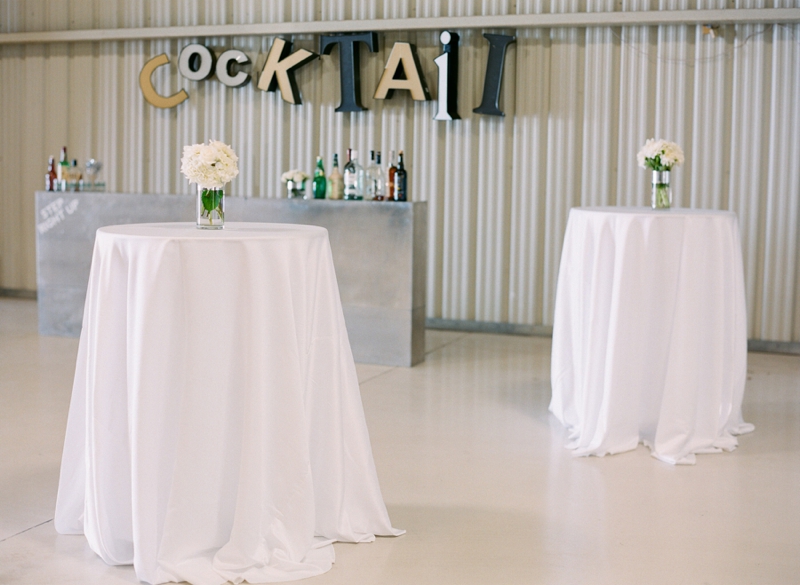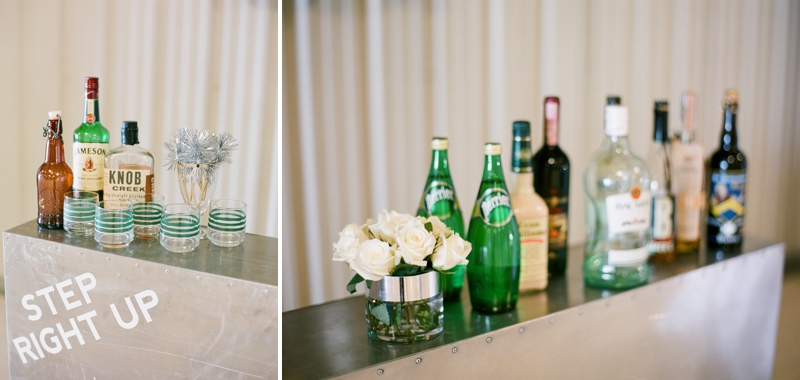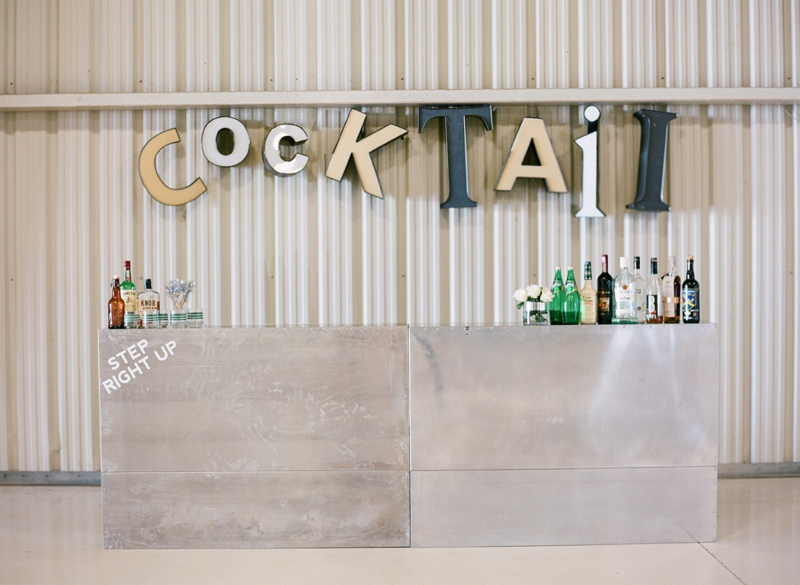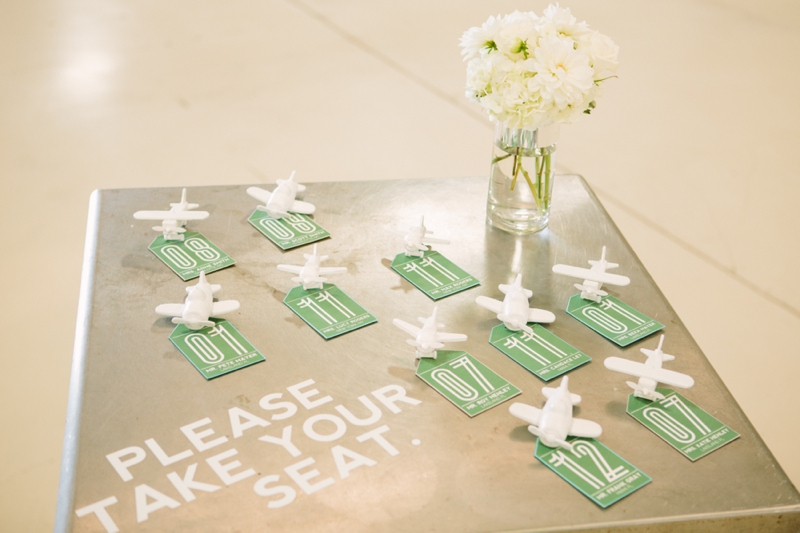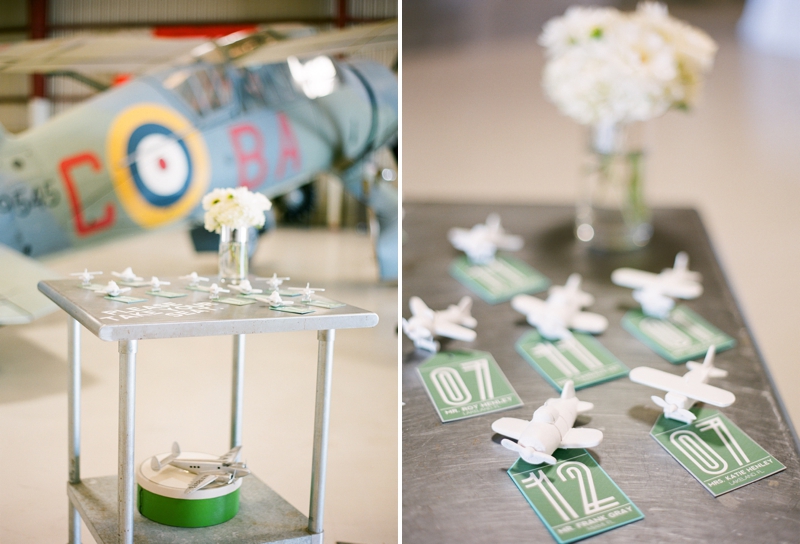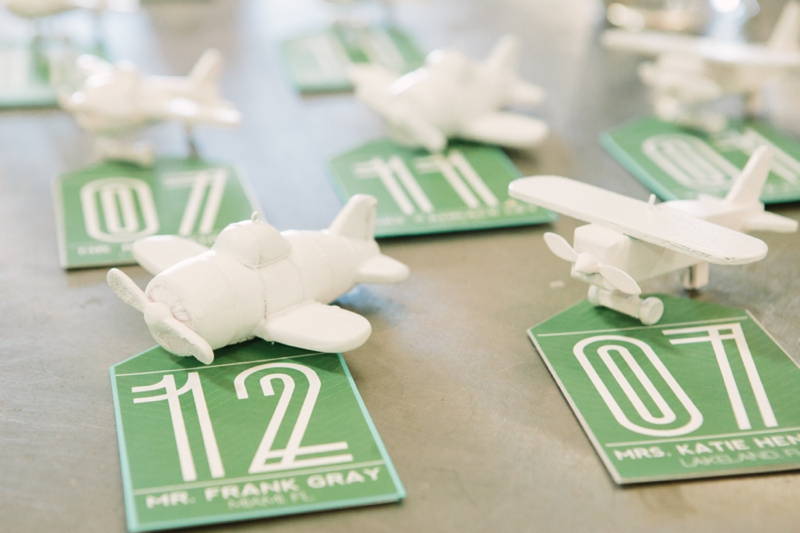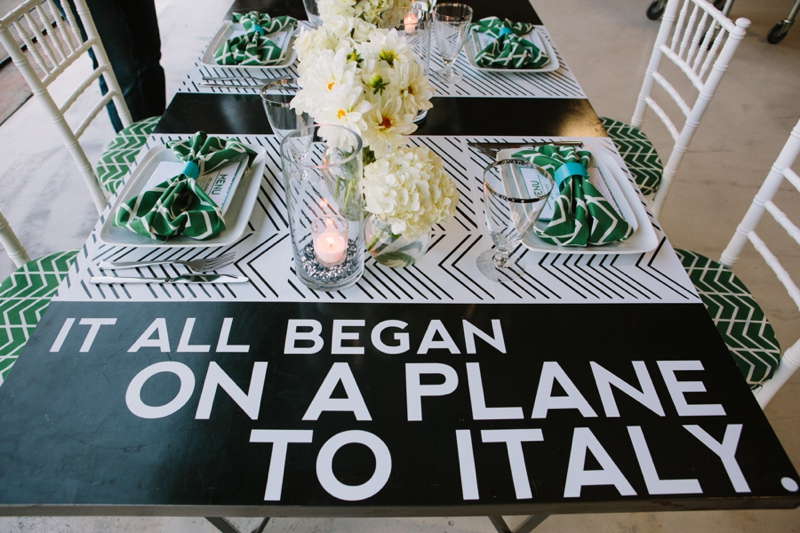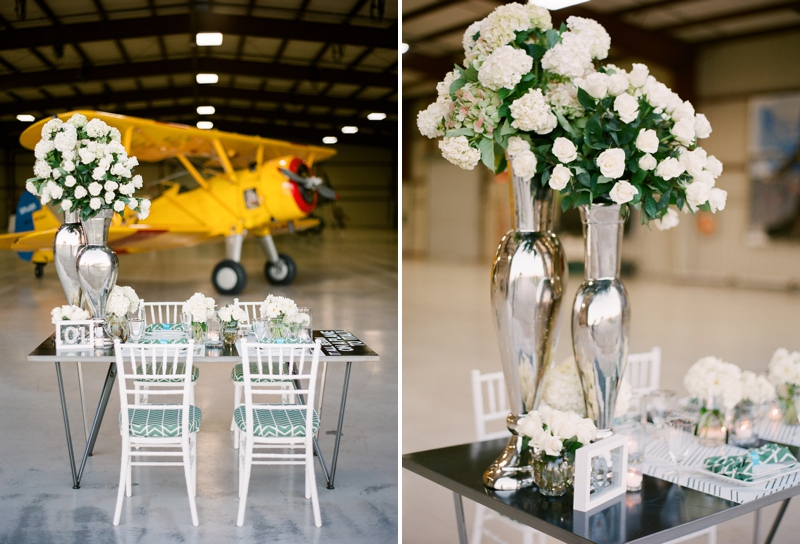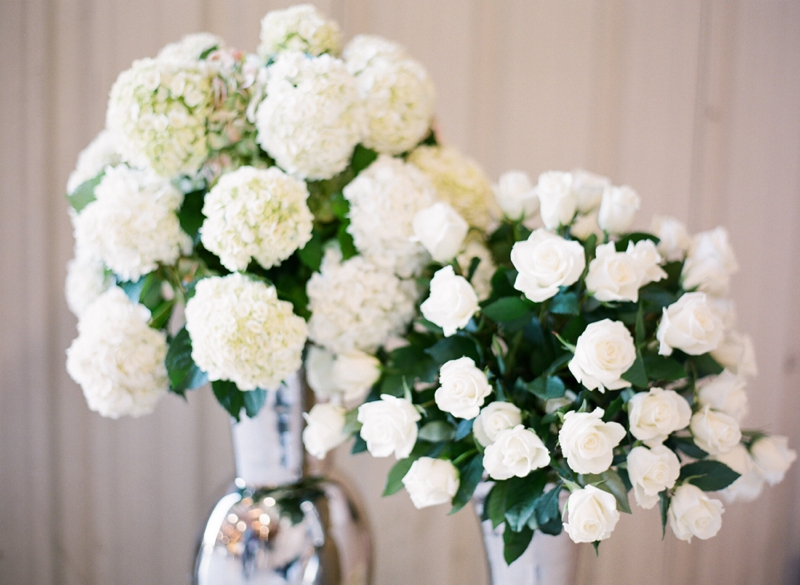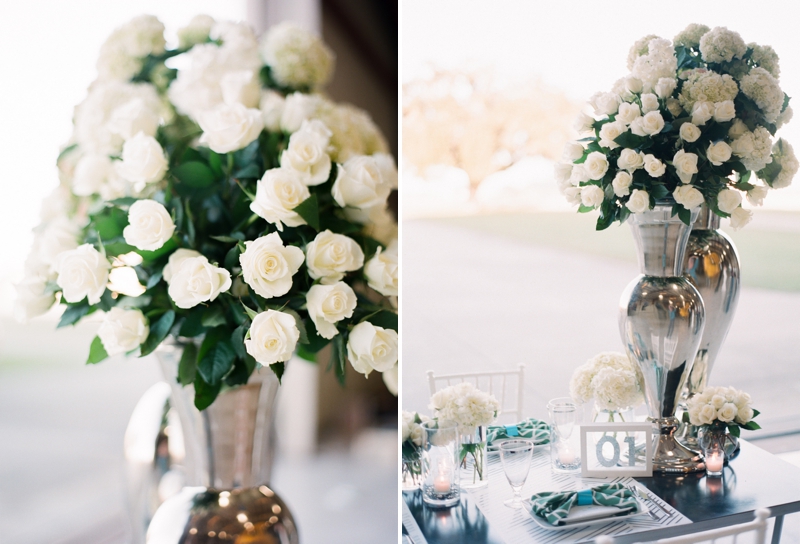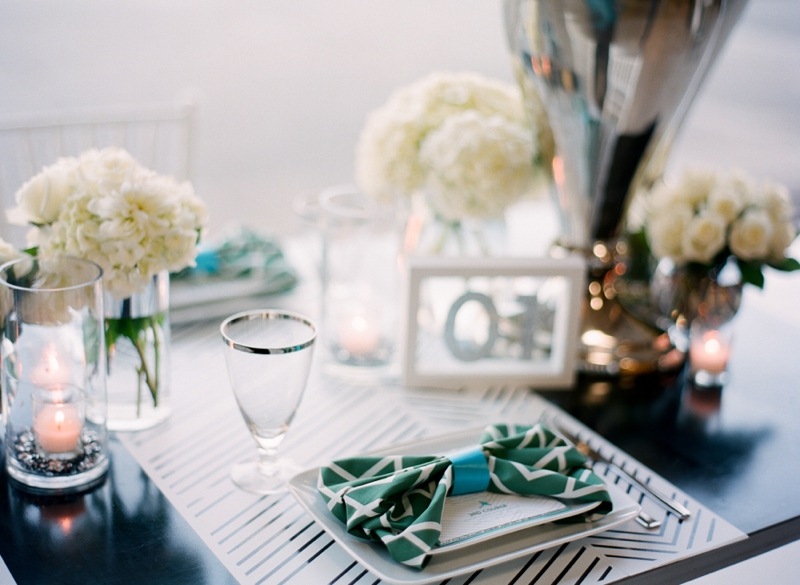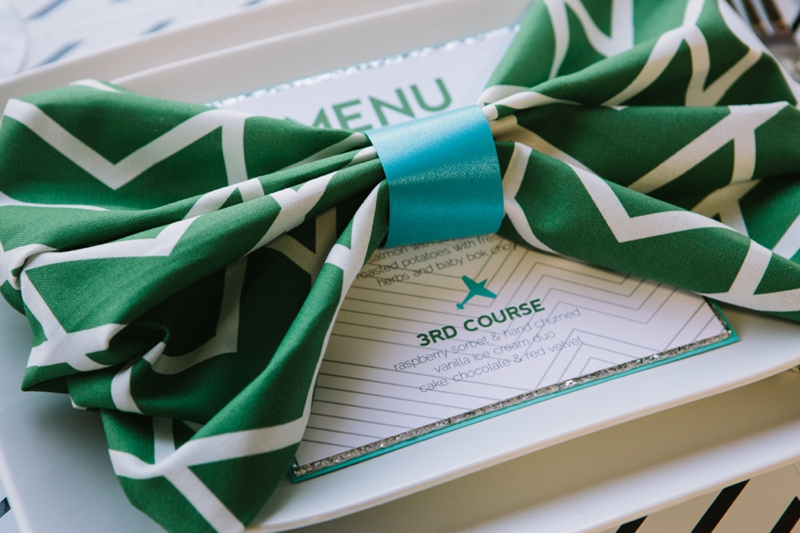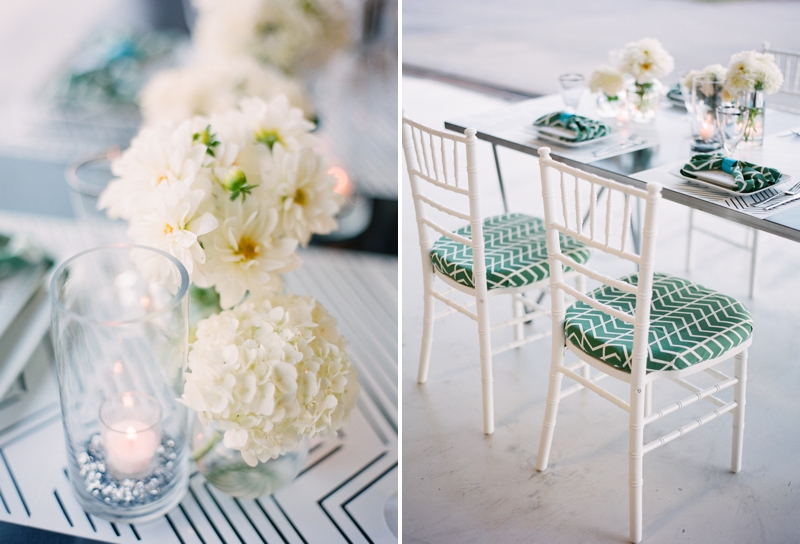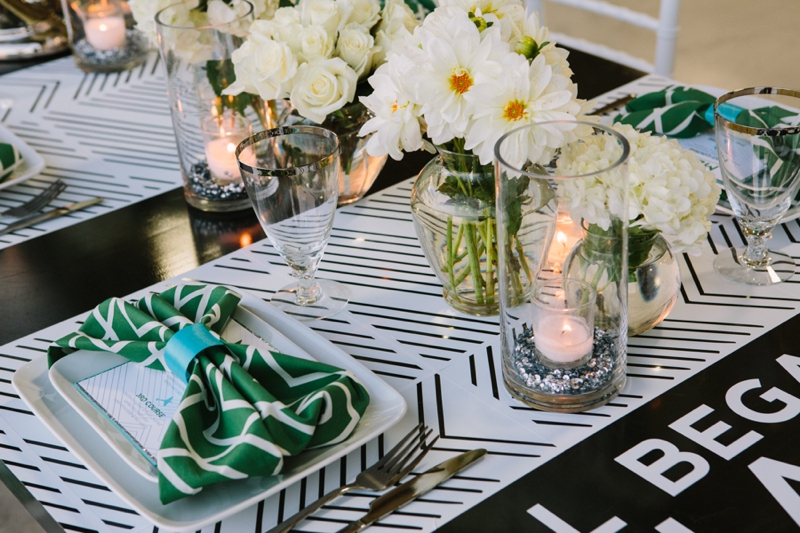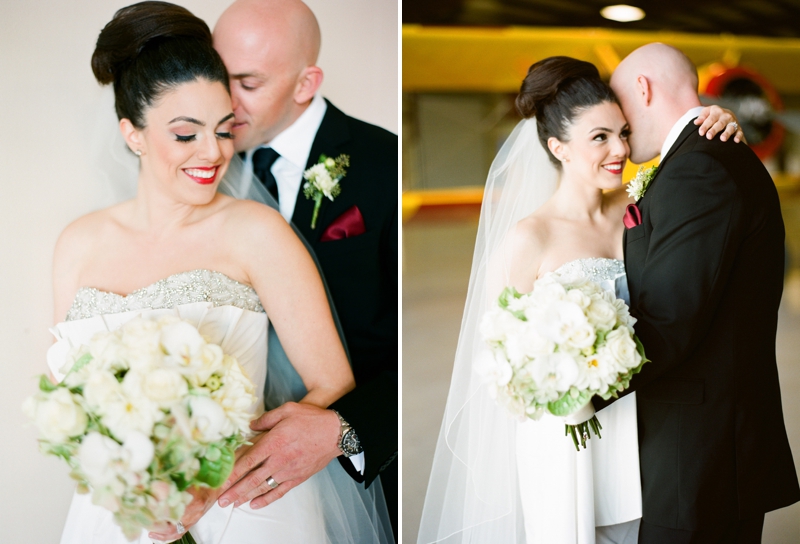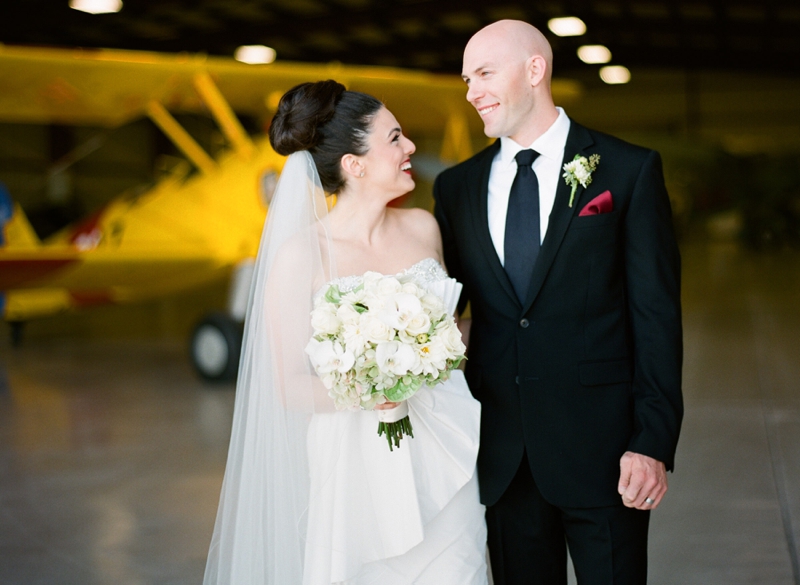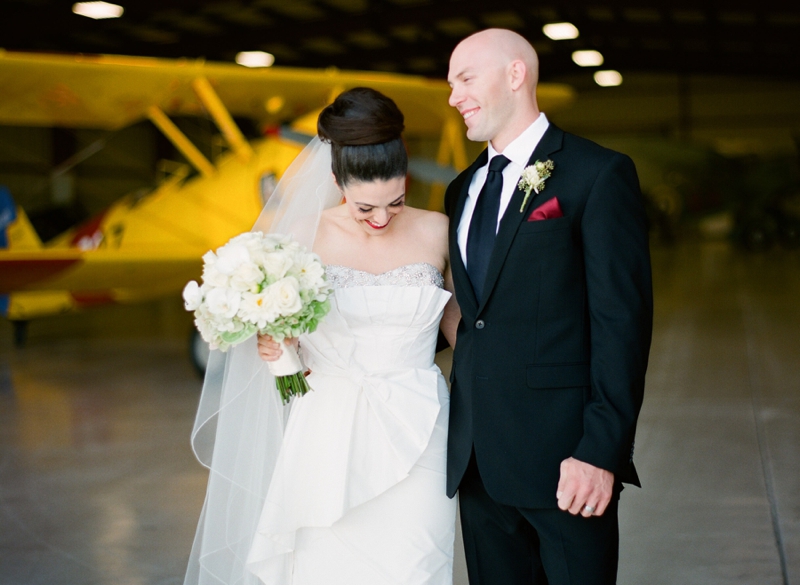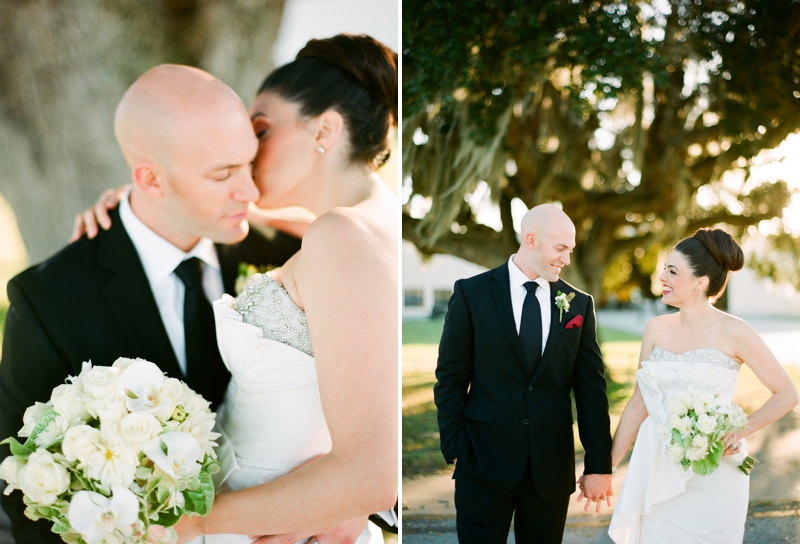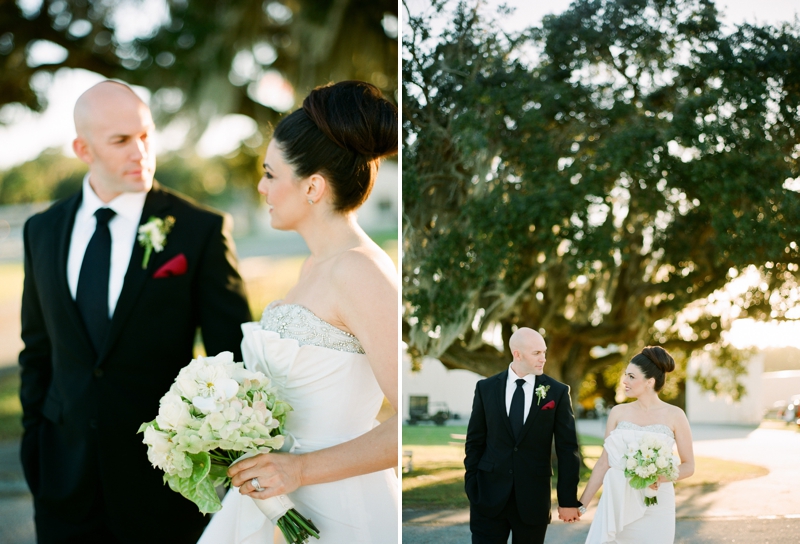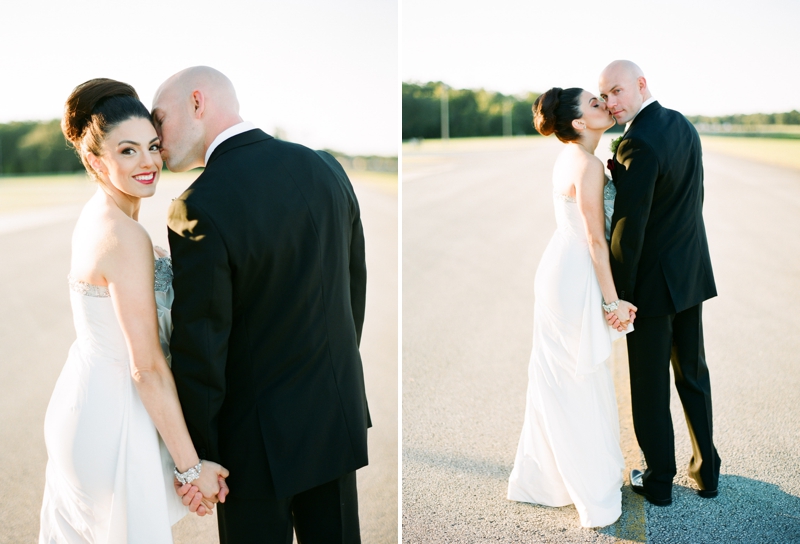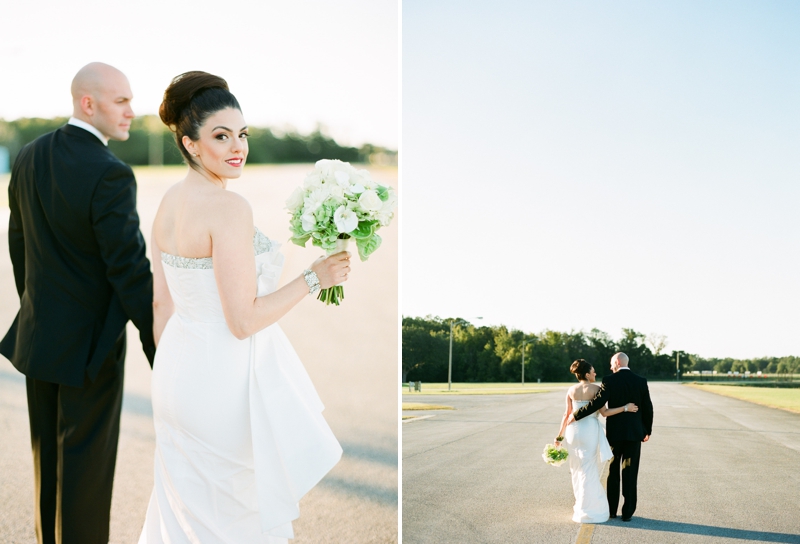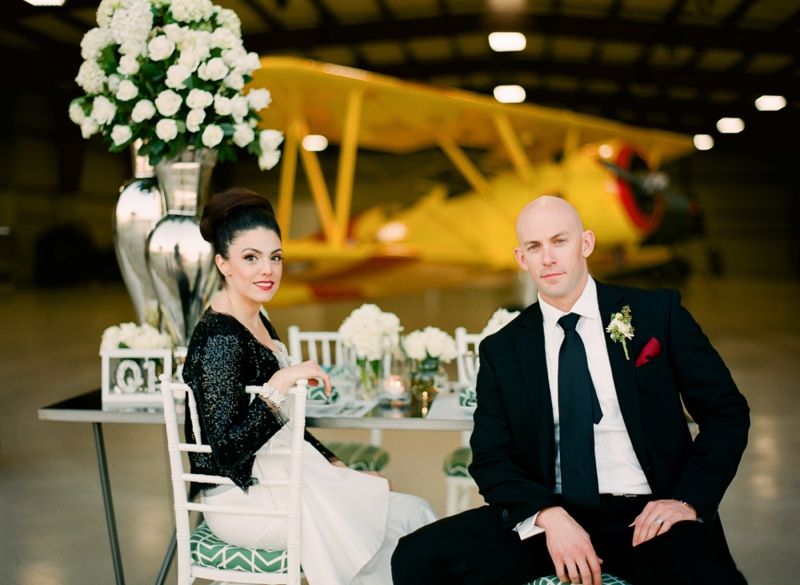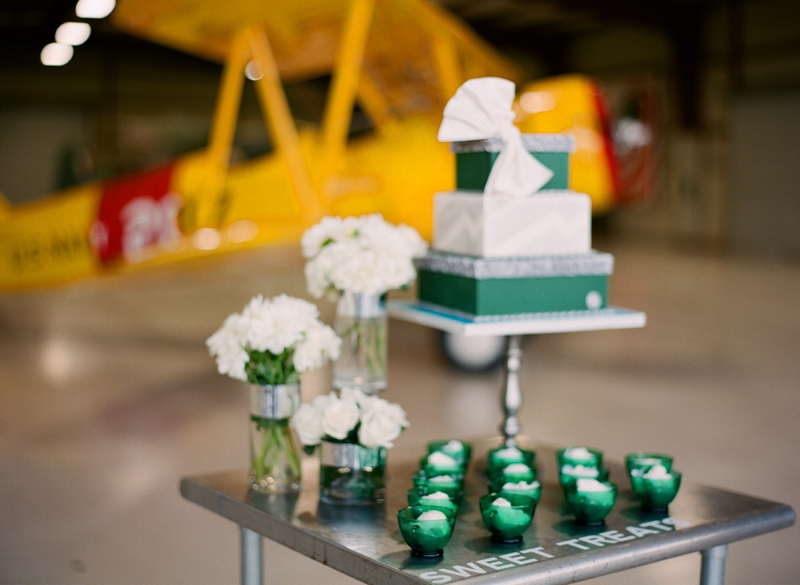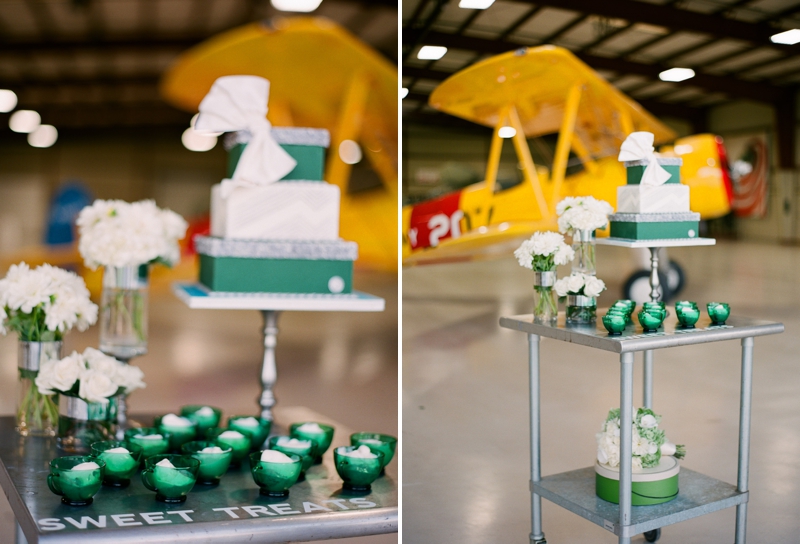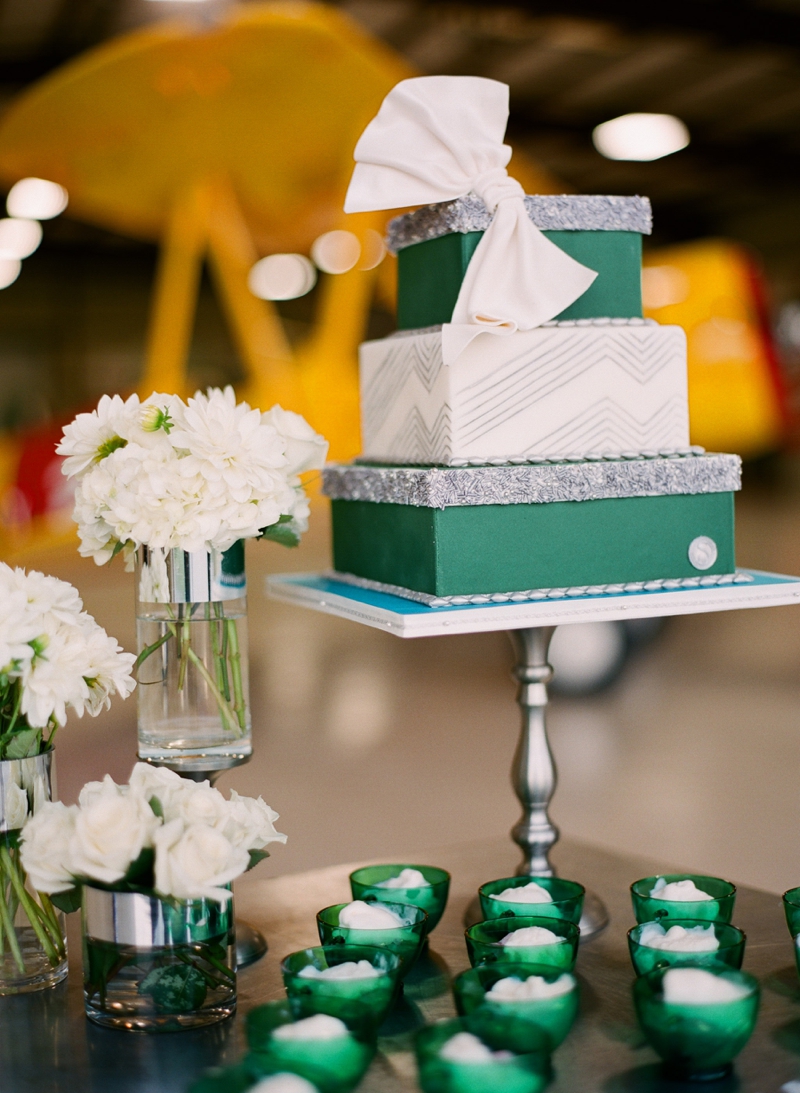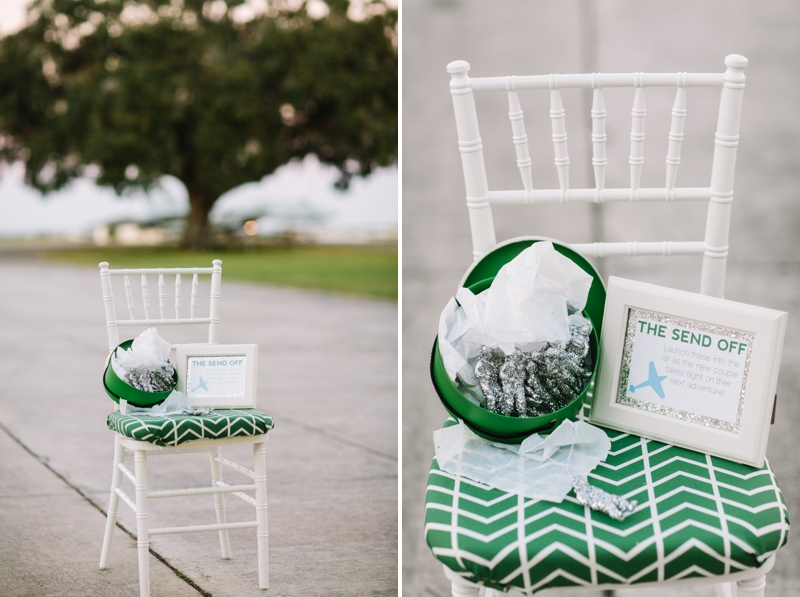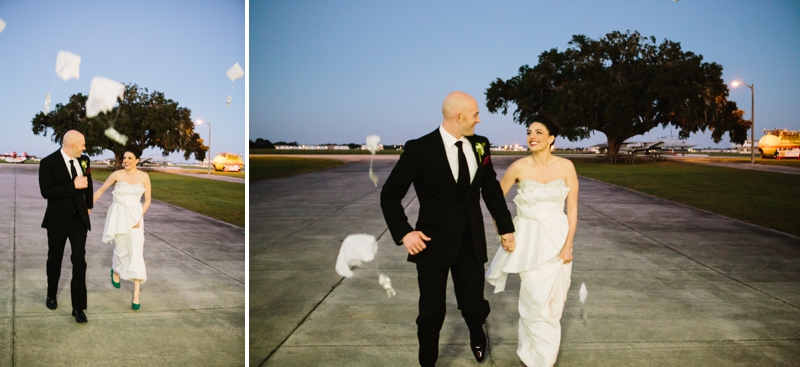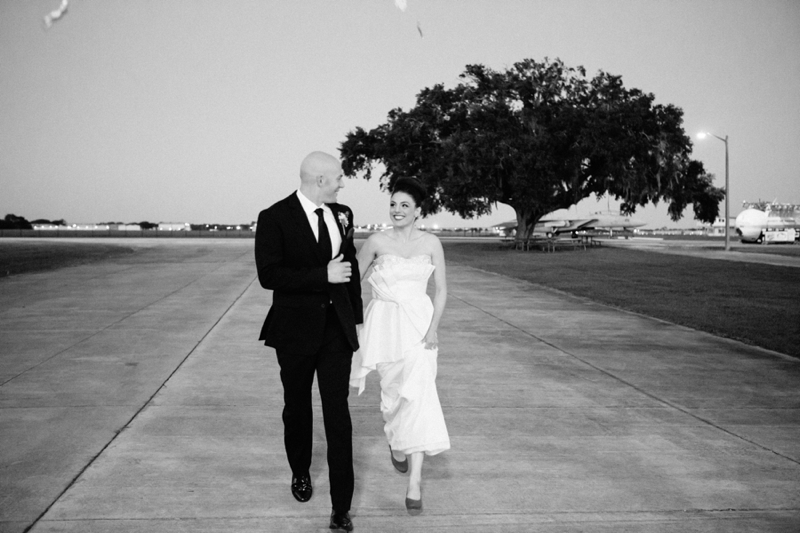 And you don't want to miss this fabulous video from Indie Atlantic Films…
Aviation Inspiration | Kate Spade from Indie Atlantic Films on Vimeo.
A few words from the visionary of this shoot, Laura of Ashton Events…
When Lauren approached me with her inspiring Kate Spade box, I was thrilled to get in on the project! I immediately envisioned a bold, green pattern with a pop of aqua, and really wanted to keep a sleek, modern aesthetic throughout the shoot.  During the design consultation with Botanica, Ian showed me one of their steel industrial tables. I immediately fell in love, and wanted to put it in an unexpected venue.  The Florida Air Museum couldn't have been more perfect.  I always like to tie in some sort of depth to design, especially with a modern aesthetic, and the history & age of the vintage planes nailed it.  The main pattern even mimicks the runway stripes!
The bar played to the swanky, polished style that I saw this couple having.  Tying in the idea that they fell in love on a plane, I couldn't resist bringing in an awesome cocktail area.  All of the print materials had a similar lines to the main pattern, and gave a nod to aeronautics through the typefaces and design.
I also wanted to incorporate a touch of glam- and Malindy Elene's Badgley Mischka dress took the lead!  All of the glitter and sparkle from the shoot stemmed from the neckline of the dress. SweetCakes did a phenomenal job creating a cake that brought all of the elements together!  One of my absolute favorite elements of the shoot was the shape of the napkins. I love how it echoes the infamous 'Kate Spade' bow. Second to that, the awesome glittered army men were a really fun, unique sendoff!
And did you see that there was ice cream with that gorgeous cake? Yep, totally ate that. ;) It was yummy and all, but I think my absolute favorite part of this whole shoot was the pattern that was used throughout everything- I'm definitely a sucker for patterns lately! A big huge thank you to all of the fabulous Tampa Bay vendors who made this shoot happen! And our couple too! You all did such an amazing job! :)
Brides, we sincerely hope this inspiration shoot will inspire you all to tell your own relationship's story with your wedding details! Actually, I would love to hear from you all how you are planning on telling your relationship's story- feel free to share what you're planning!
Vendors who made it all happen…
The following two tabs change content below.
Lauren Grove is the editor and owner of Every Last Detail. A clueless bride-turned-wedding planner, Lauren uses her experiences and knowledge to educate and inspire brides all over the world.