Today's Sarasota wedding is effortlessly chic, classic, and completely lovely! Although most of their guests expected to attend a soiree in New York City (where they met), Pam and Noah decided to host a destination wedding in Sarasota, Florida instead! With sweet words from Noah in mind – he only dreamed about being married, not having every perfect detail in place – Pam looked to her rose gold engagement ring as inspiration for their soft, romantic wedding day. The pair were married under a stunning arch draped with fabric and florals, guests dined overlooking the bay, and everyone danced the night away, all thanks to the help and guidance of Pam's wedding planner, V List member NK Productions. We cannot wait for you to read all of Pam's sweet advice, and see every photo captured by Binaryflips Photography!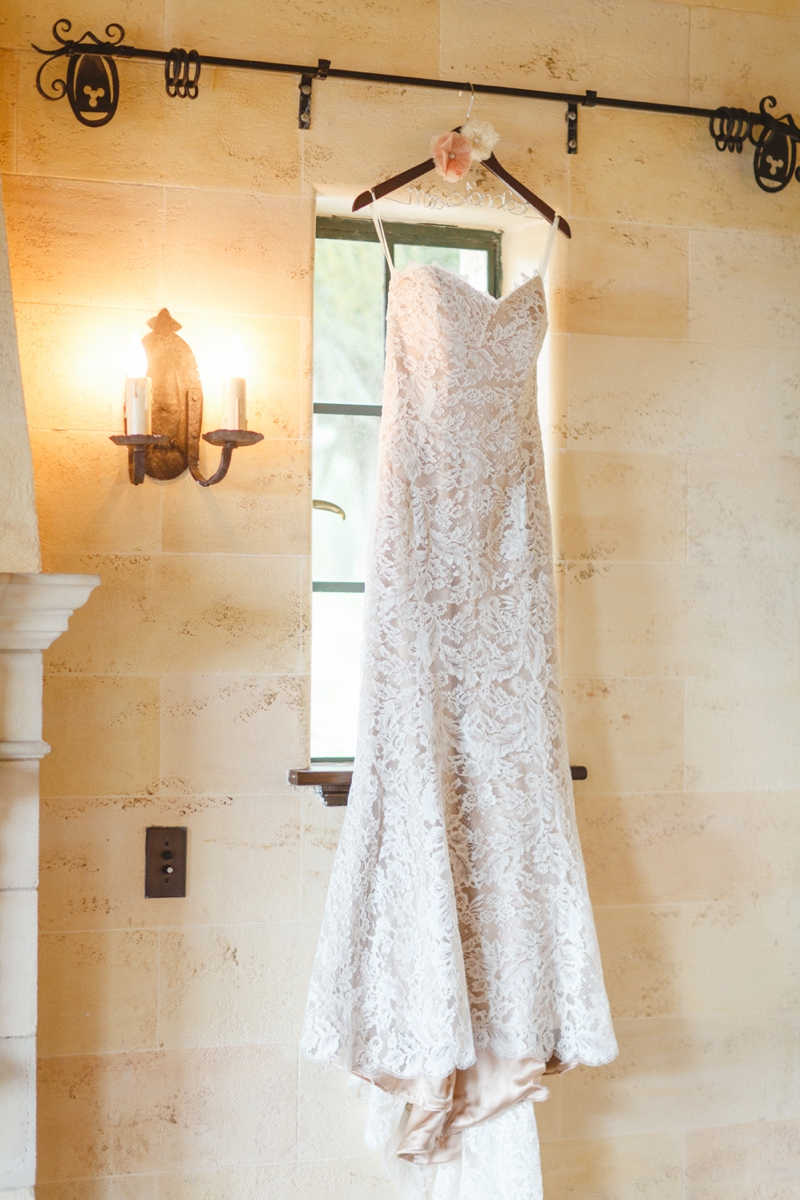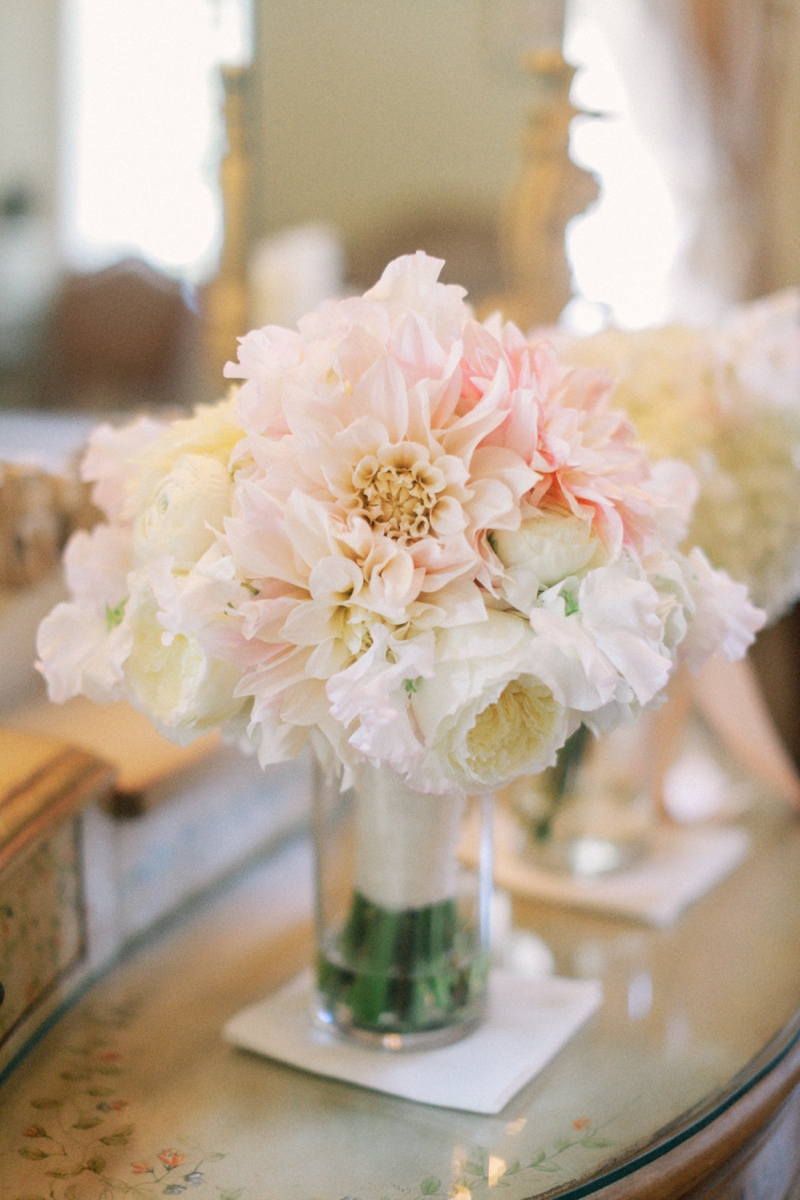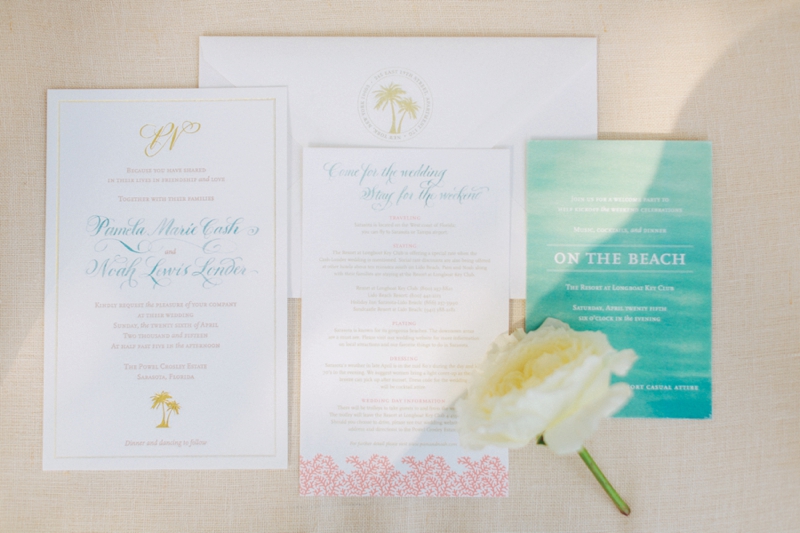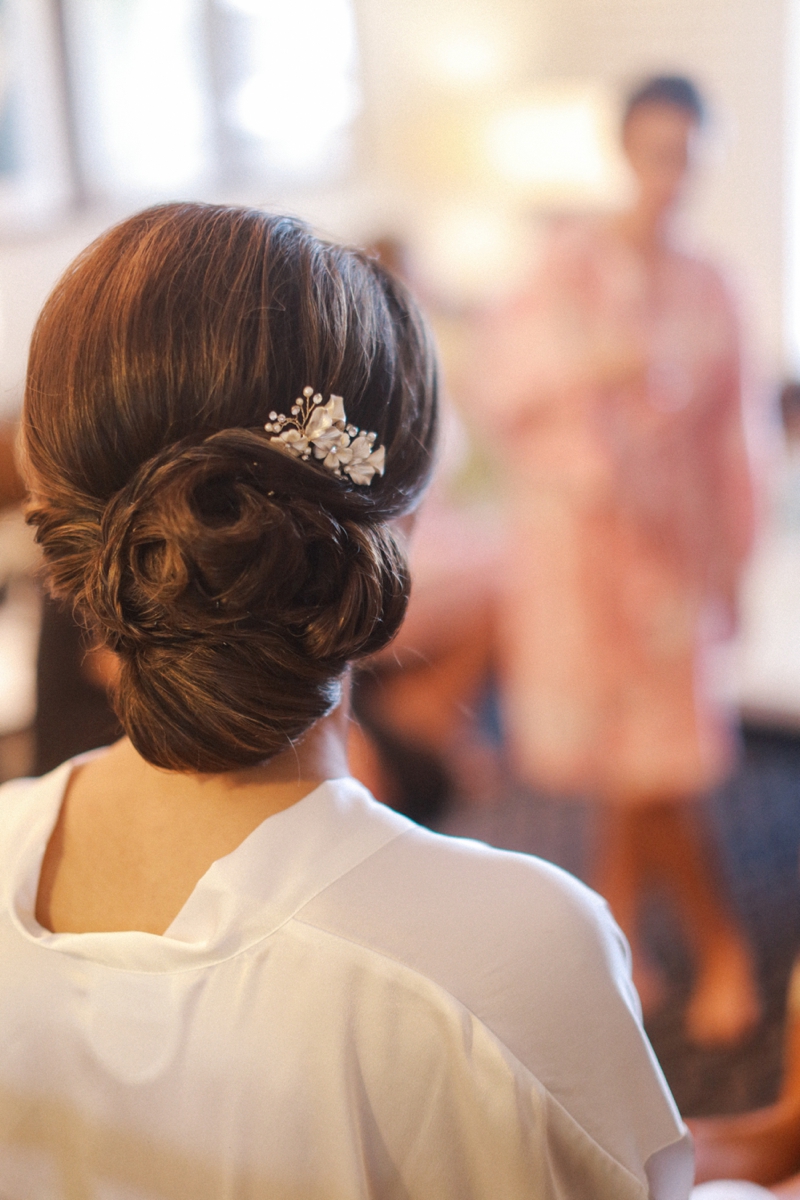 What (or who) helped you most in your planning process and/or on your wedding day?
Throughout the planning process I definitely sought inspiration from wedding blogs and Pinterest. I would get lost for hours browsing Pinterest and I feel so fortunate to have planned a wedding at a time where Pinterest exists! I can't imagine what I would have done without it. Additionally, since we had a destination wedding (albeit it was FL it was a destination for all of our guests), we decided to spend the extra money for a wedding planner. We really wanted someone who was local to the area and who had extensive experience with the venue and could recommend vendors. We couldn't have asked for a better team than NK Productions. They were instrumental in planning, keeping on schedule and budget and helping to source our amazing vendors. It was money well spent for us.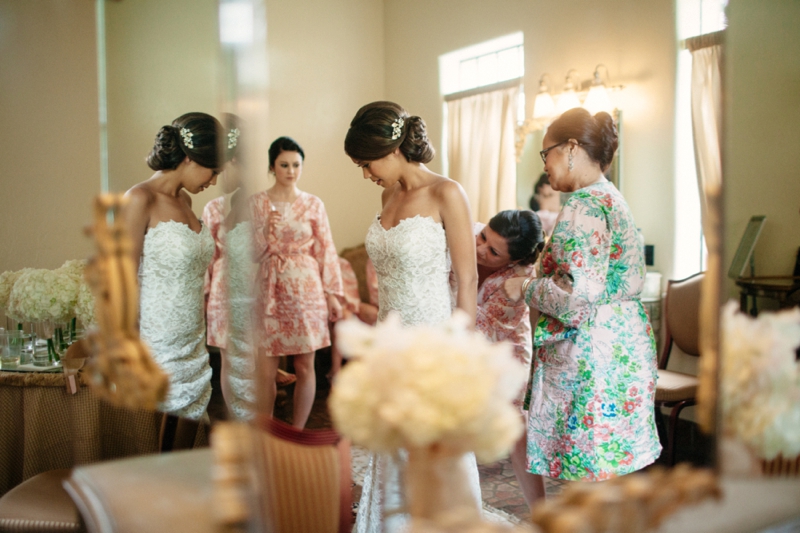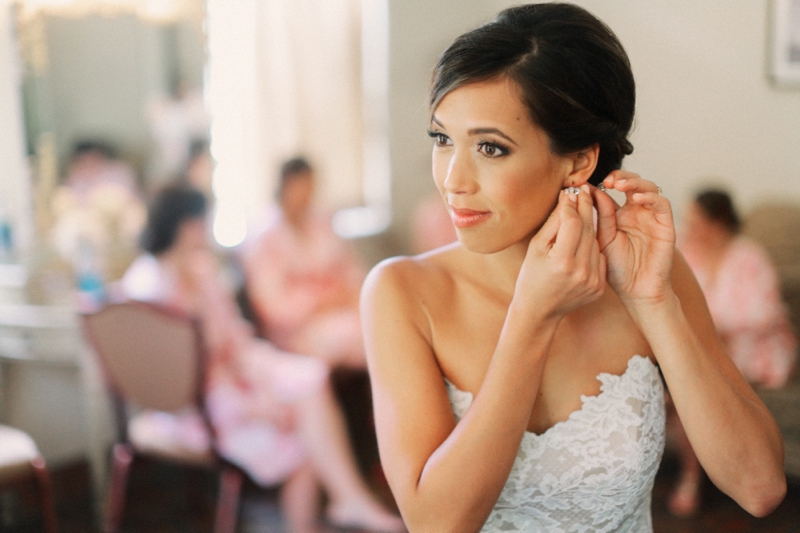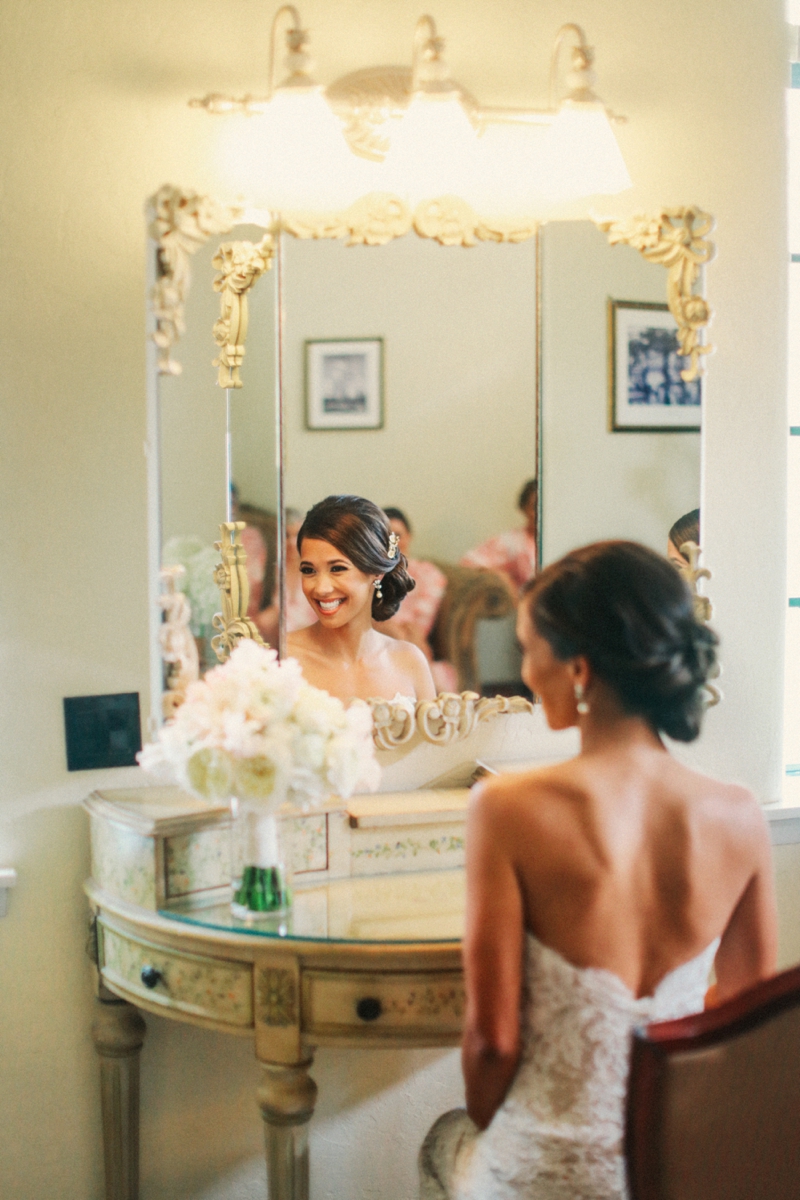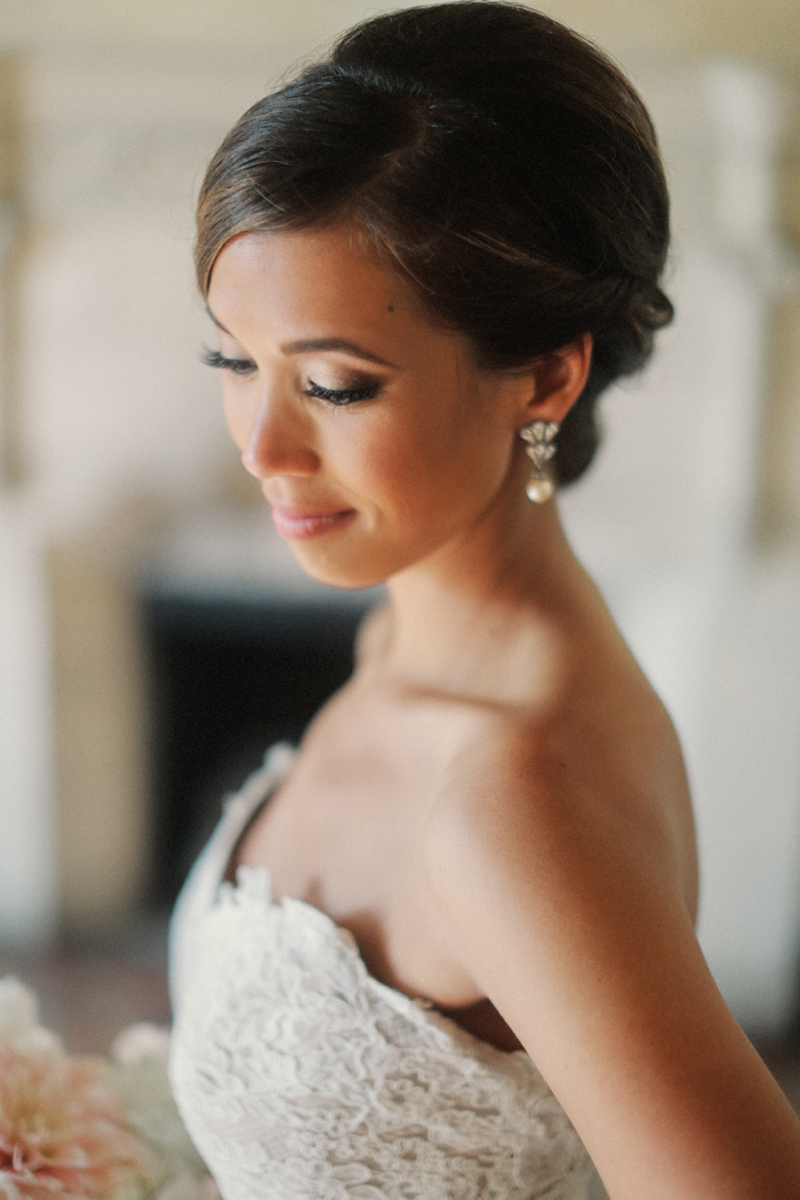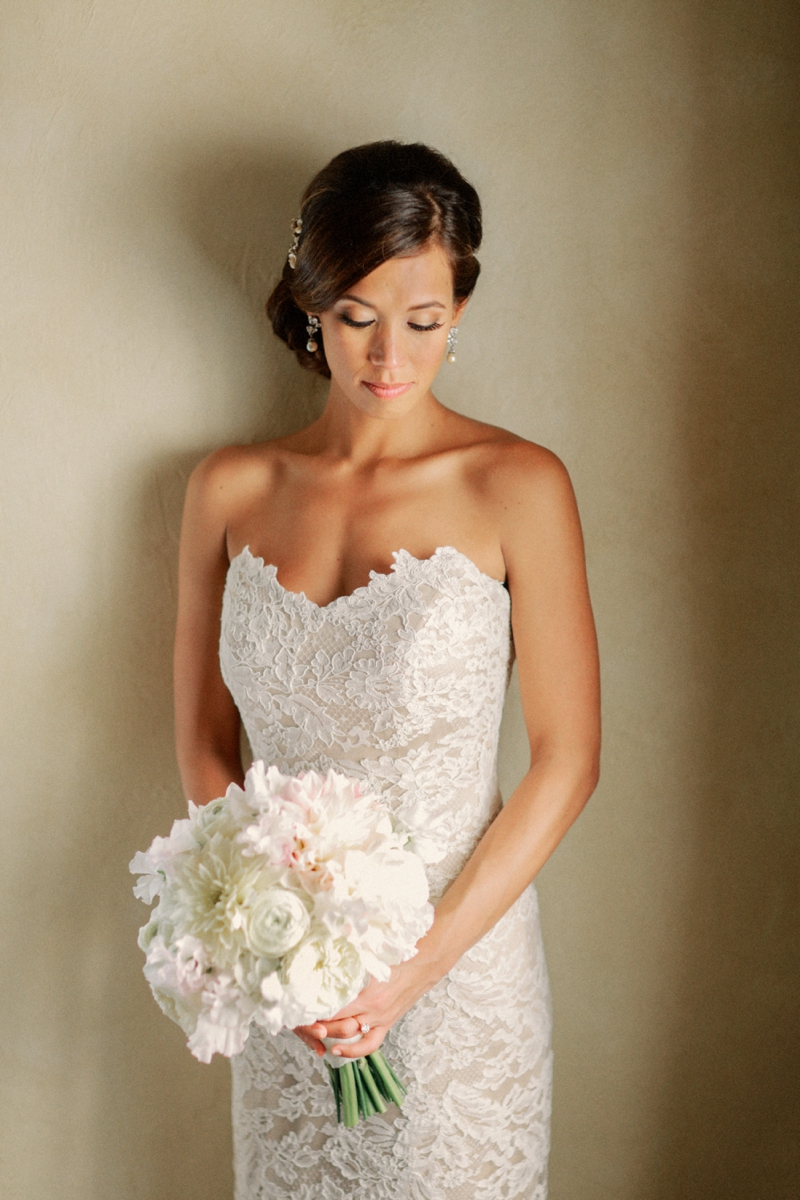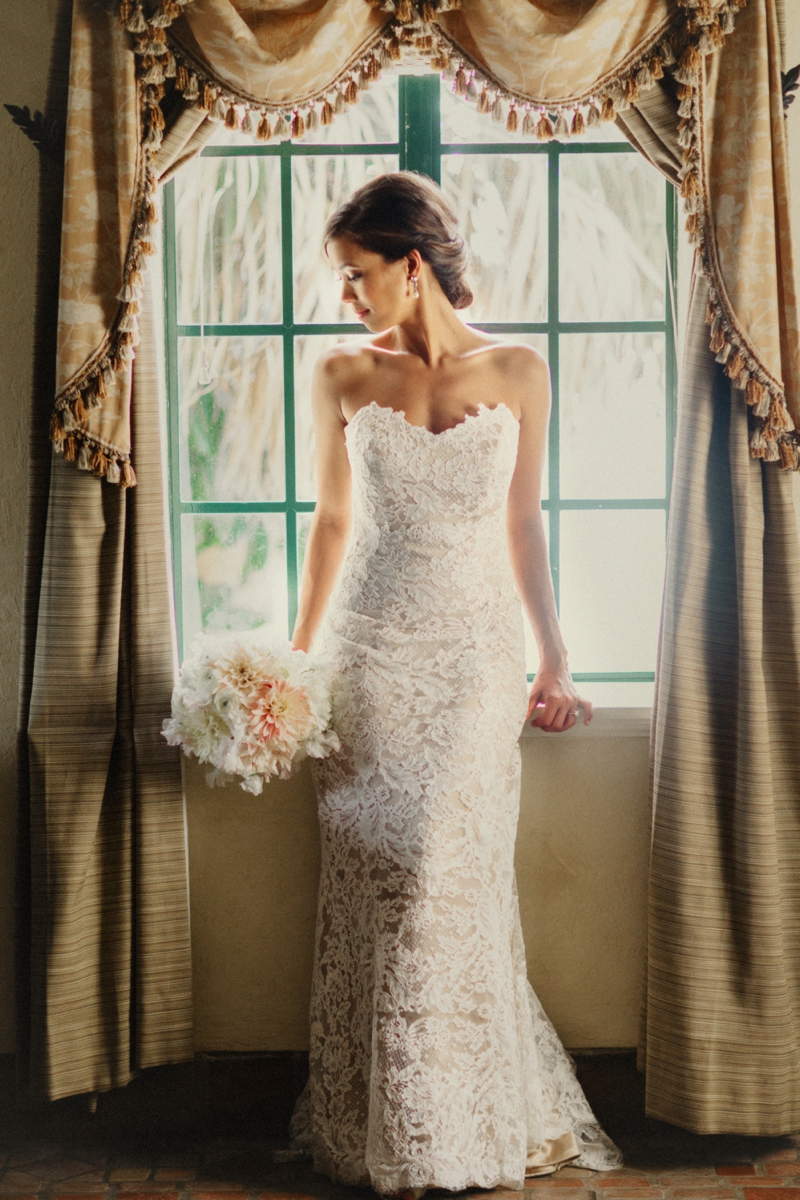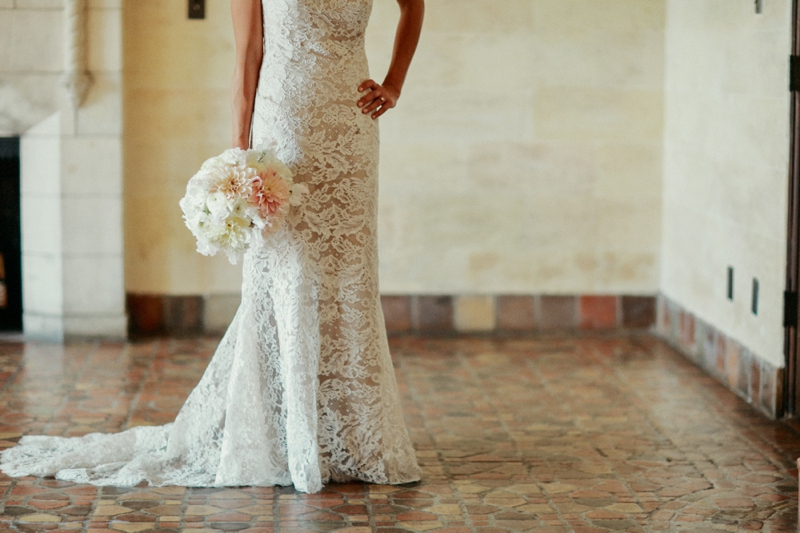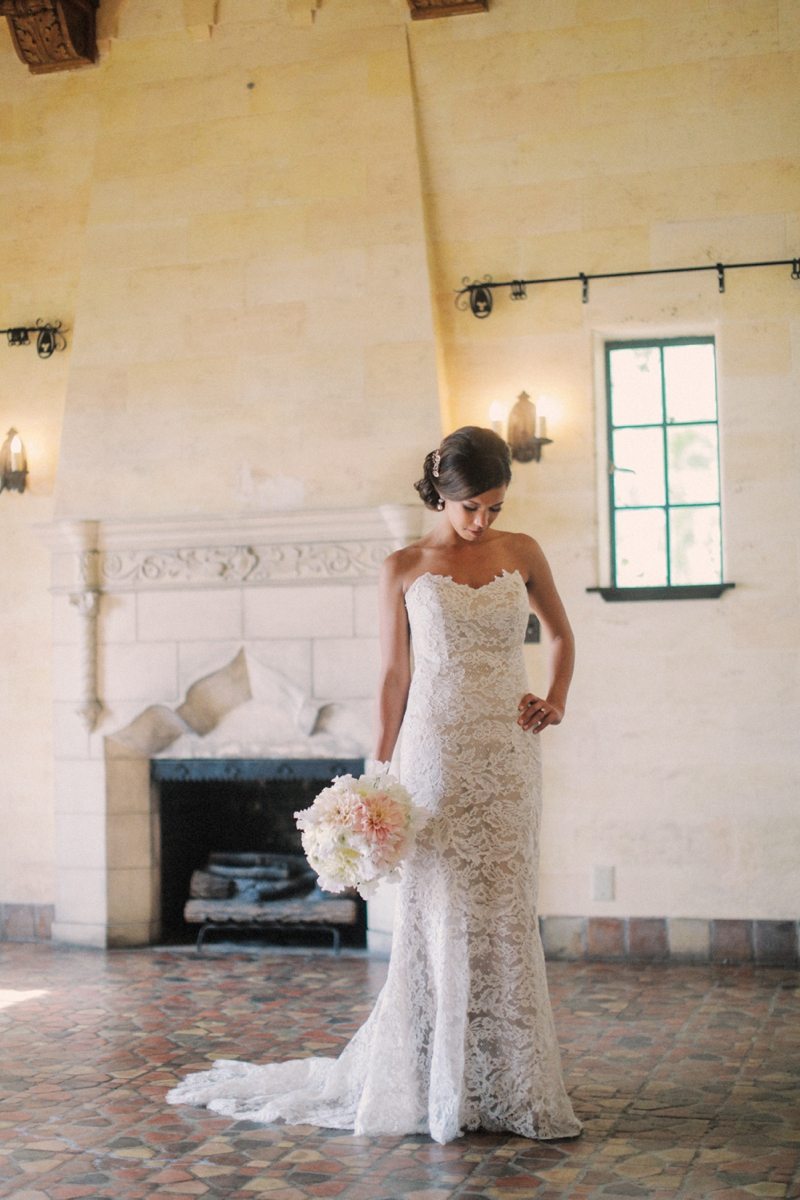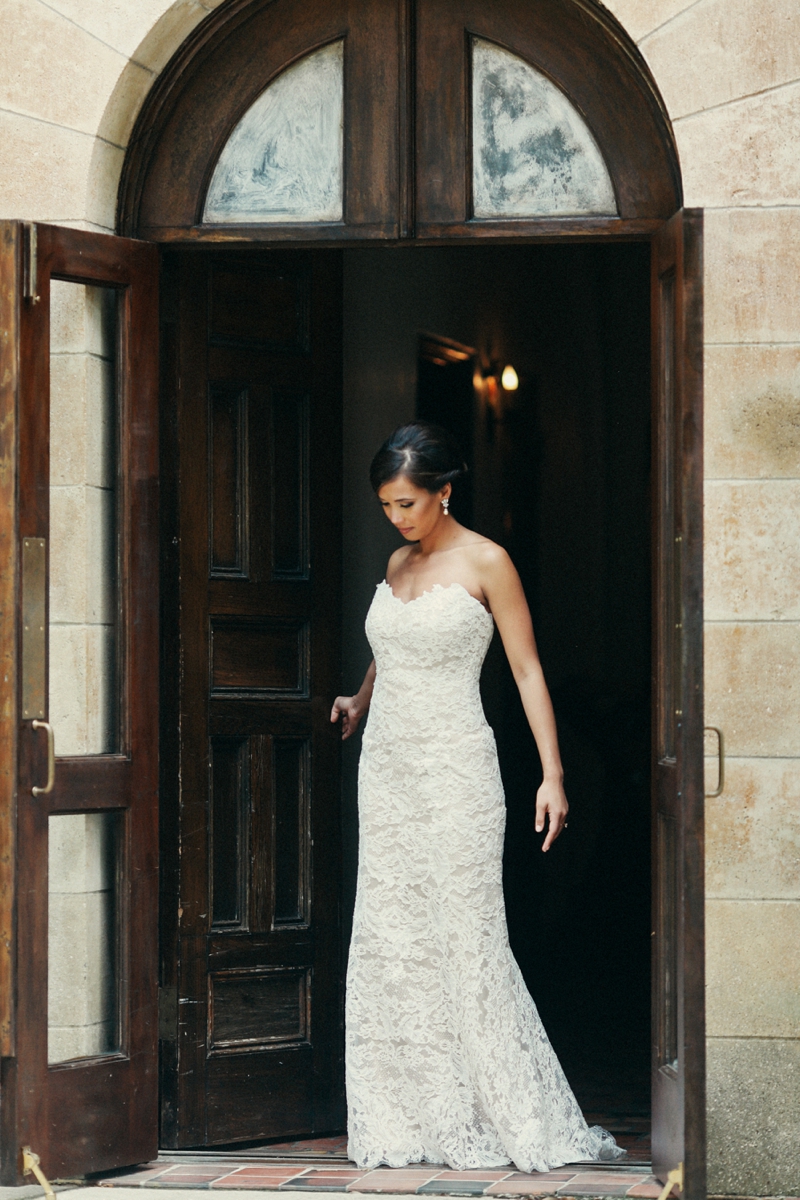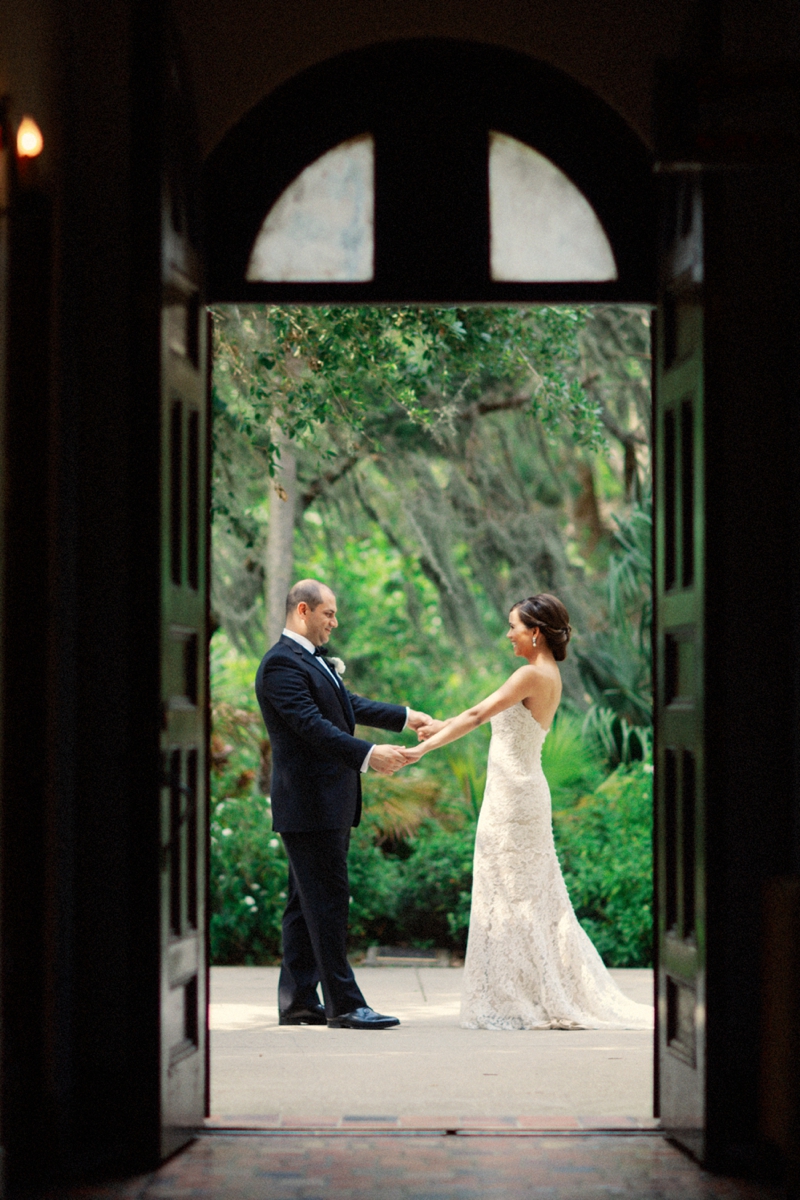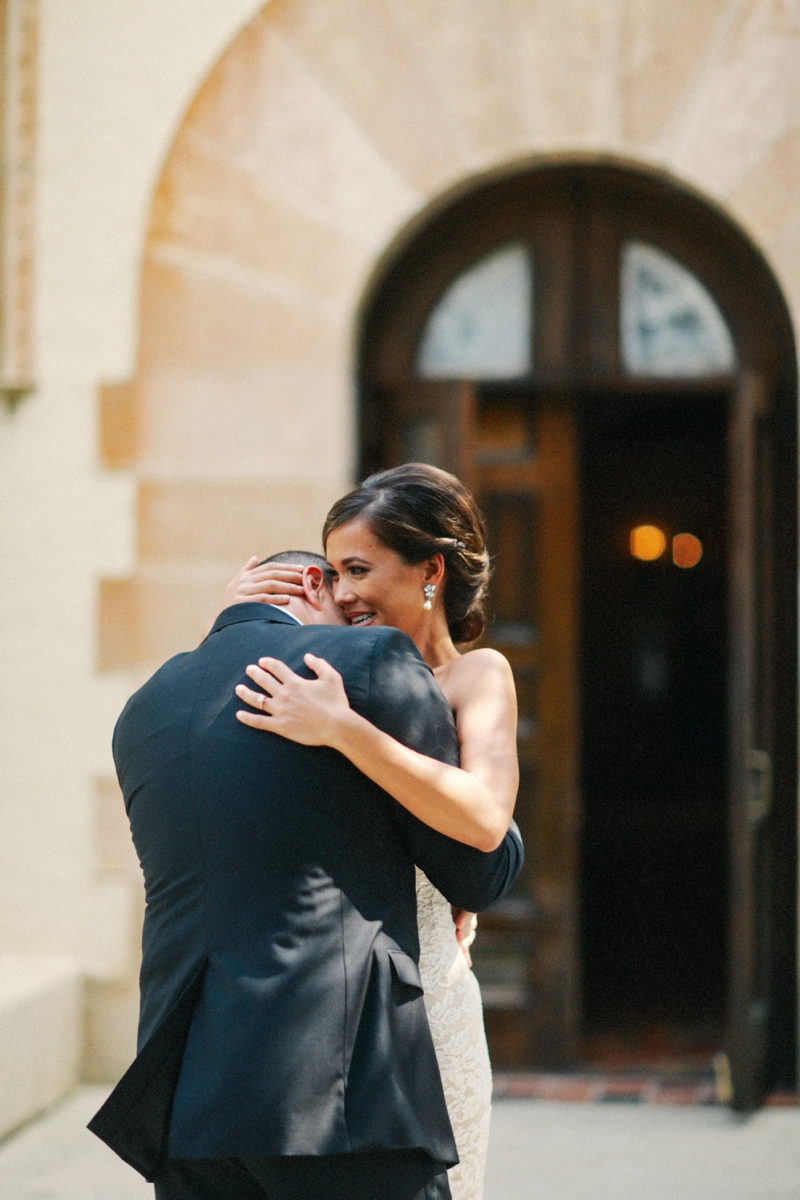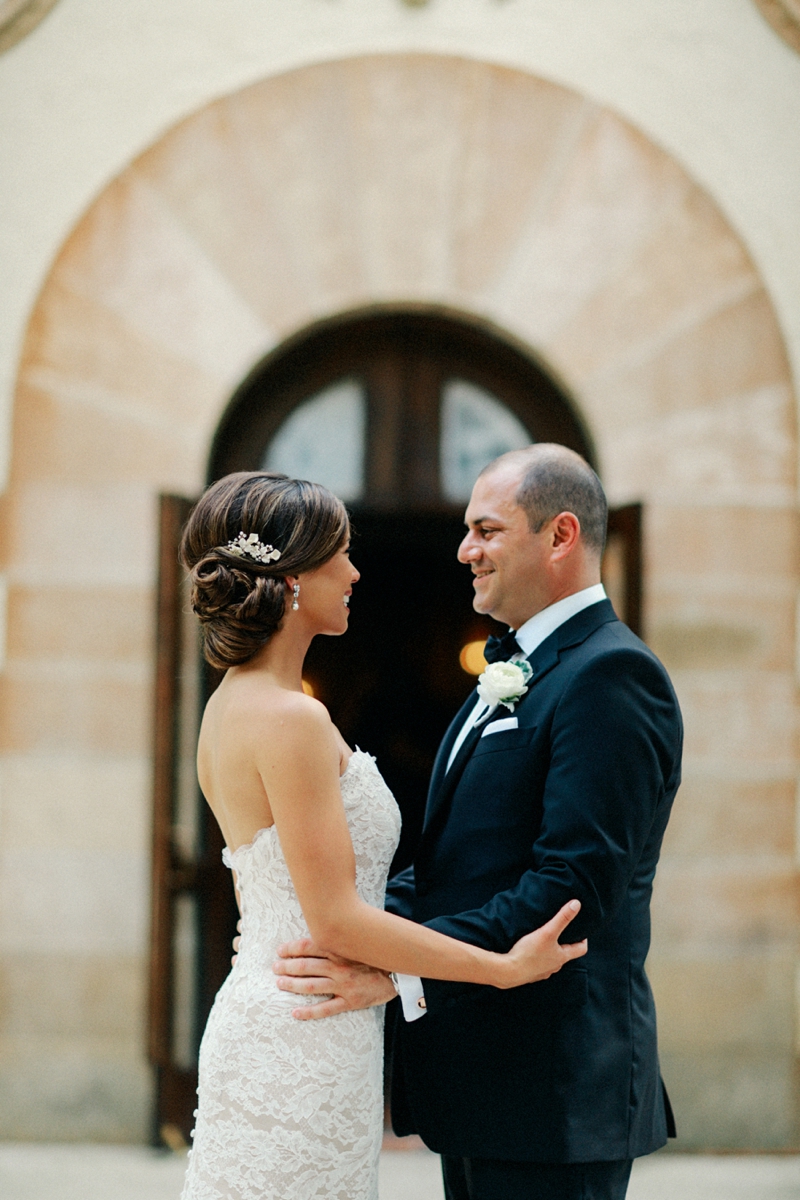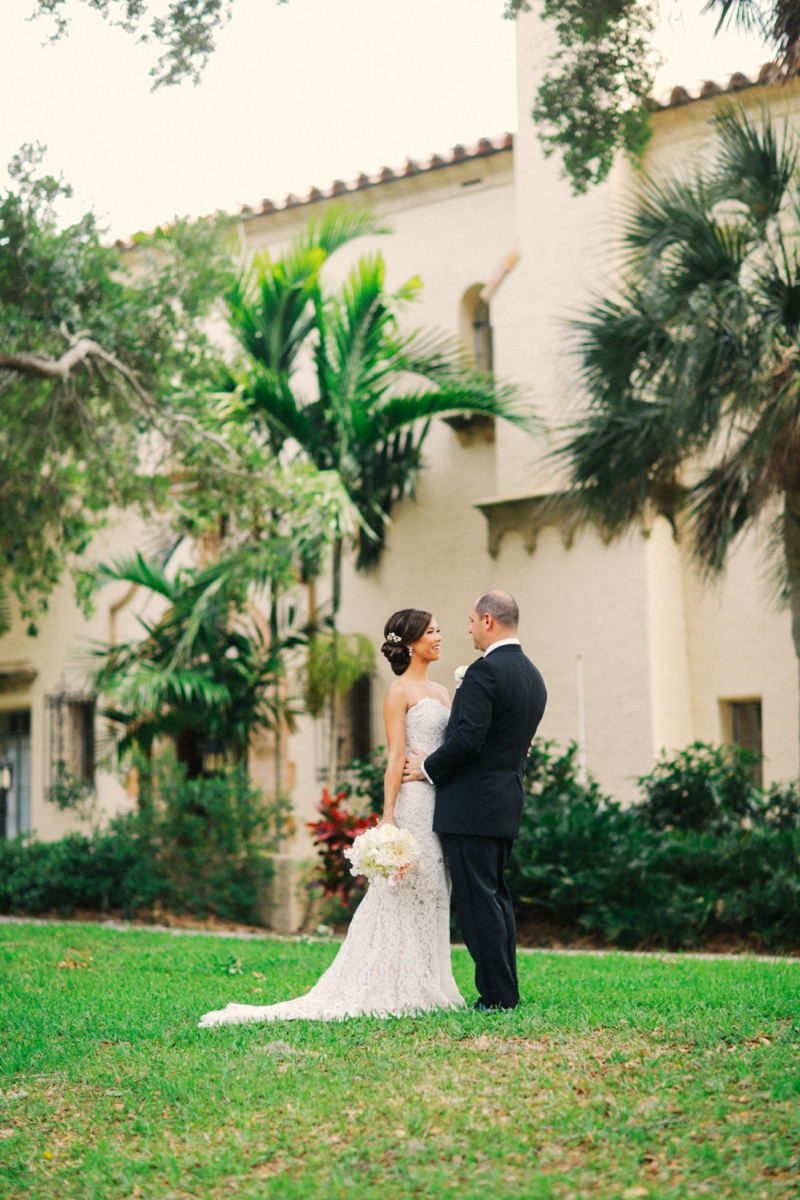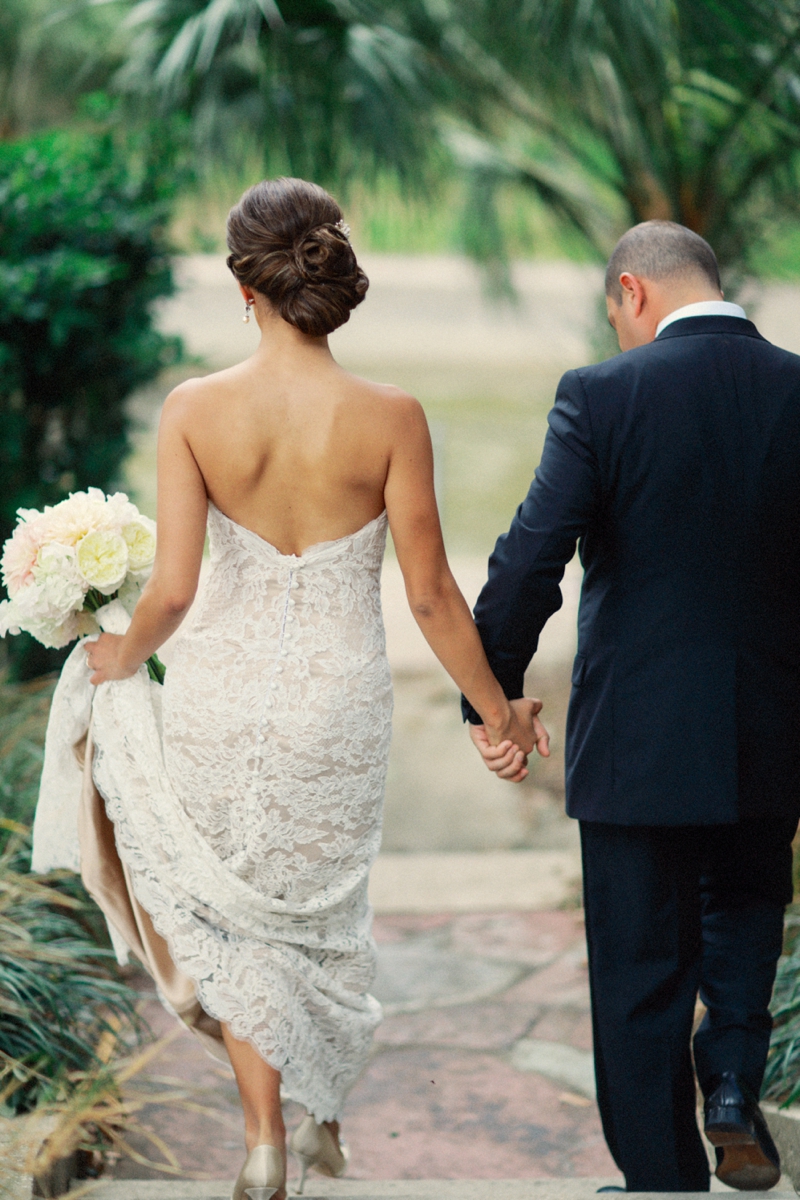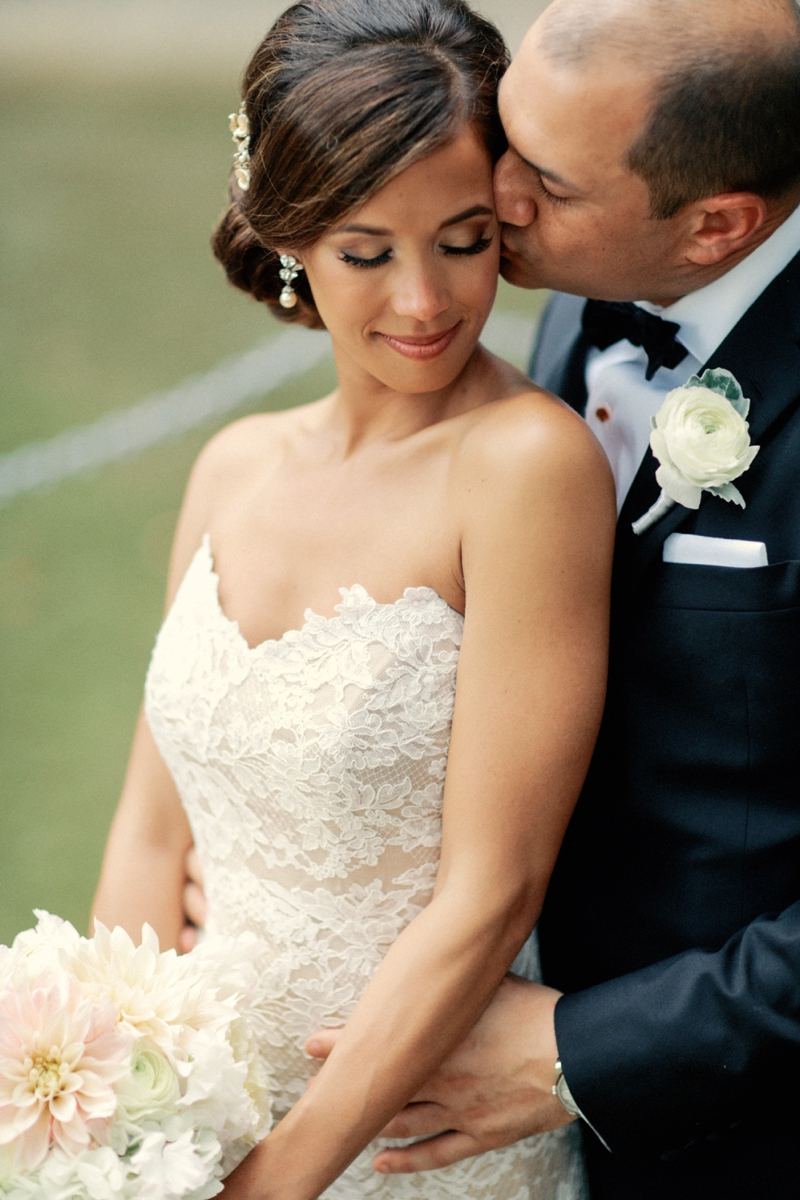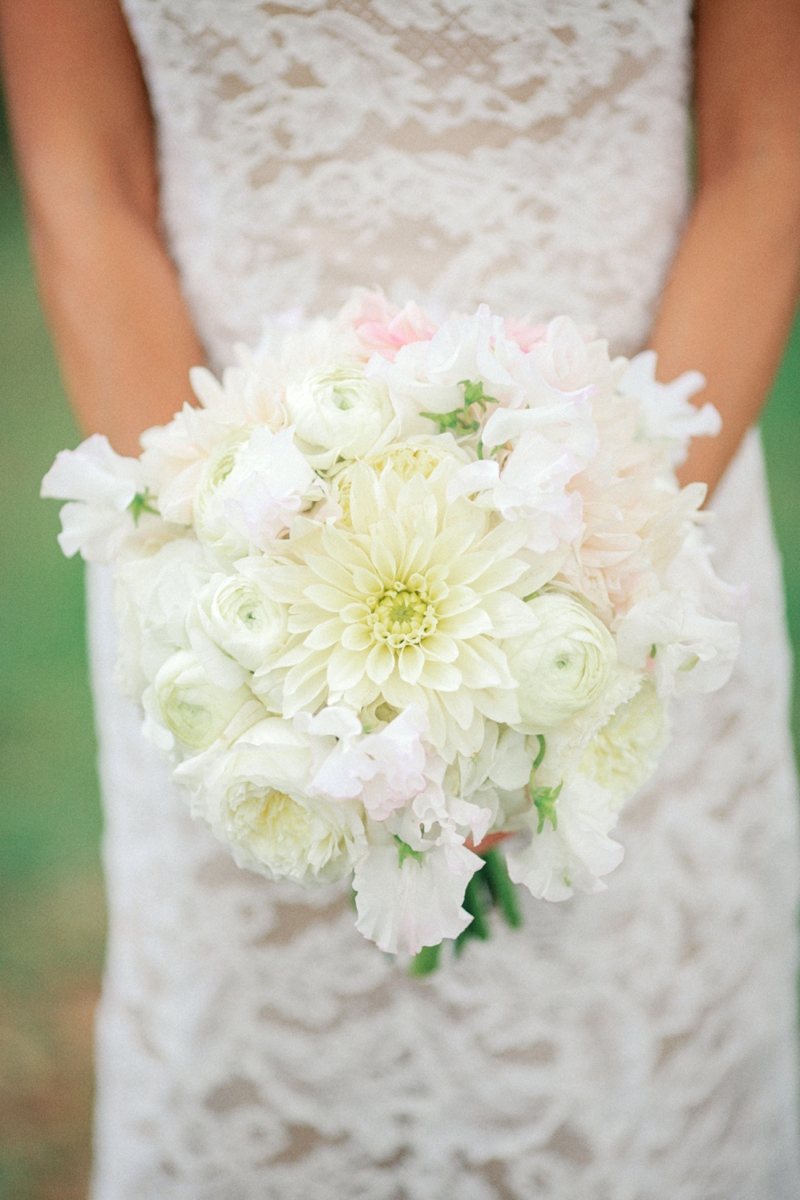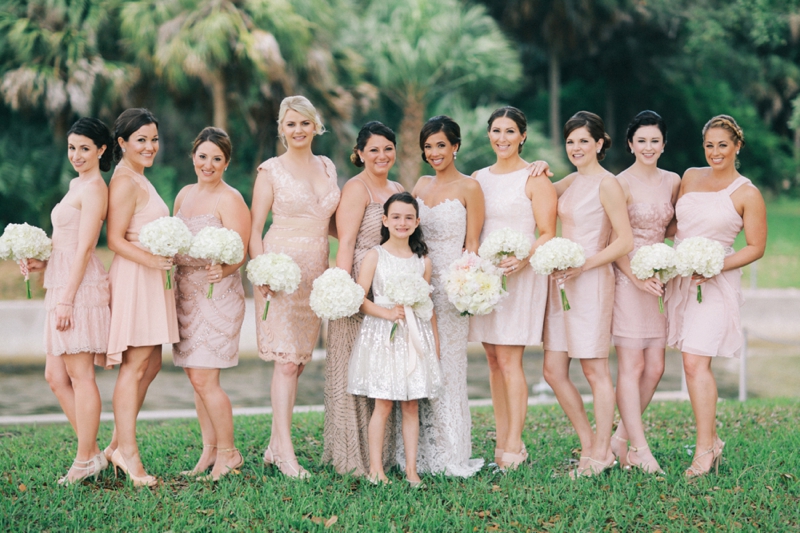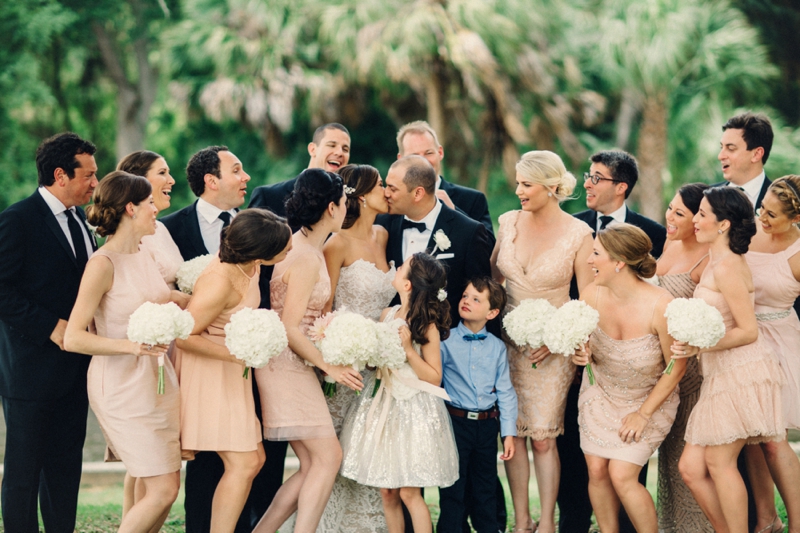 What was the most important thing to you when deciding who to work with for your wedding?
It was important to me to work with someone who had a strong reputation in the market. And as cliché as this may sound I wanted to work with someone who I "clicked" with. We initially made a visit to Sarasota to search for venues and at the time we had not decided on a wedding planner. We visited 6 venues that trip and several site coordinators kept referring to Nicole Kaney. We had not even done research on planners yet but after hearing her name so many times I knew she was someone who was well known in the wedding industry there. We set up an initial phone call with her shortly after and instantly I knew that she was someone I wanted to work with. Sometimes there is just a gut feeling and a sense of chemistry that you feel. It's not necessarily tangible but in your gut you know. It's almost like that advice people tell you about your significant other – or your wedding dress – sometimes you just get that special feeling.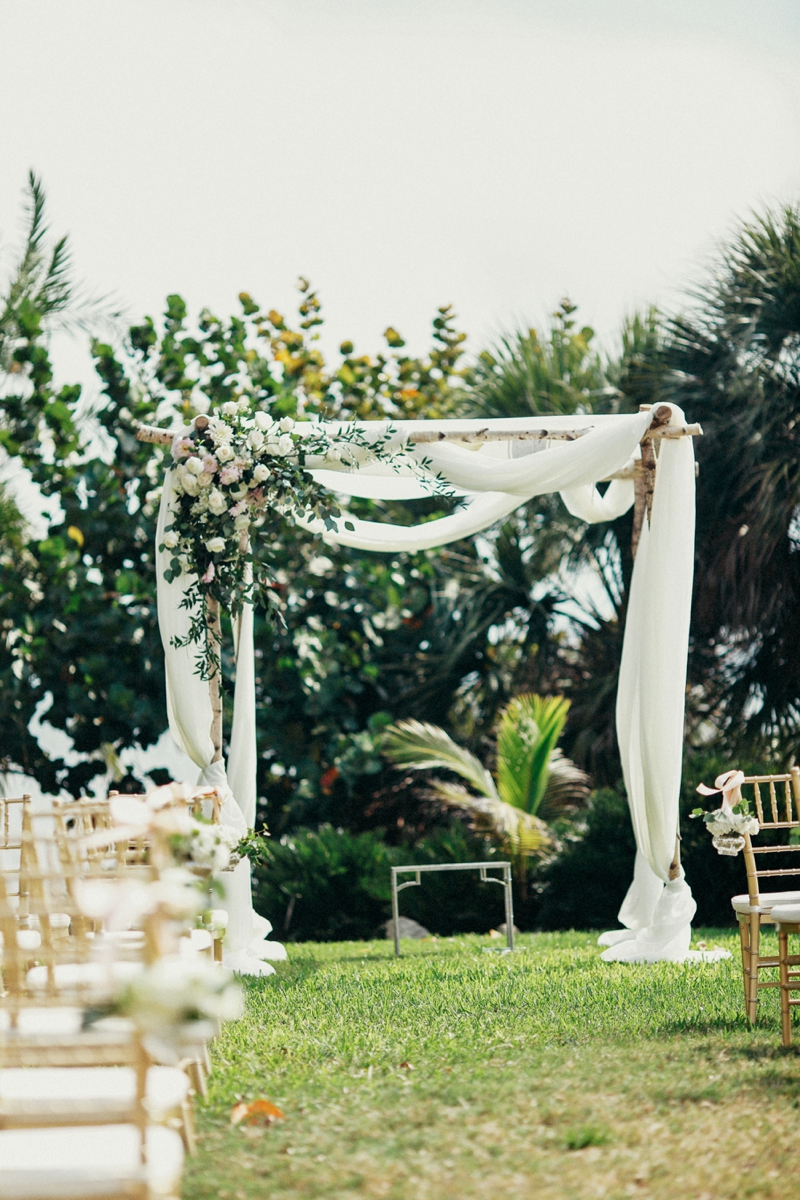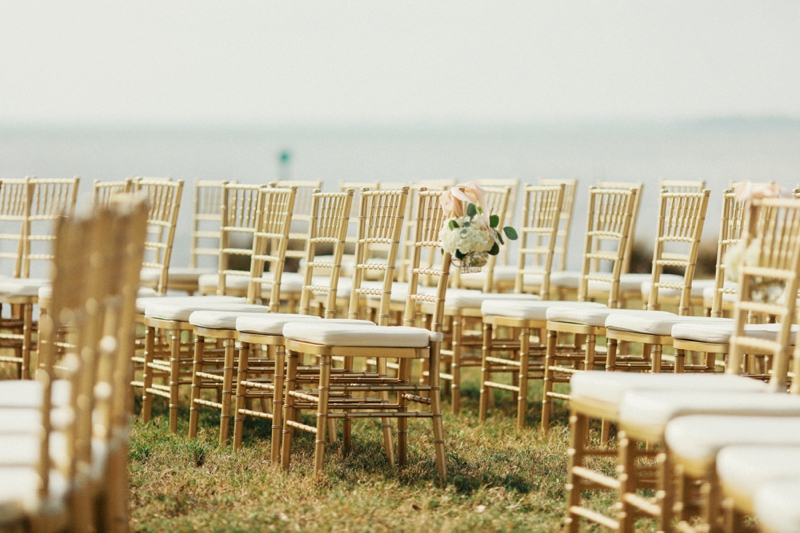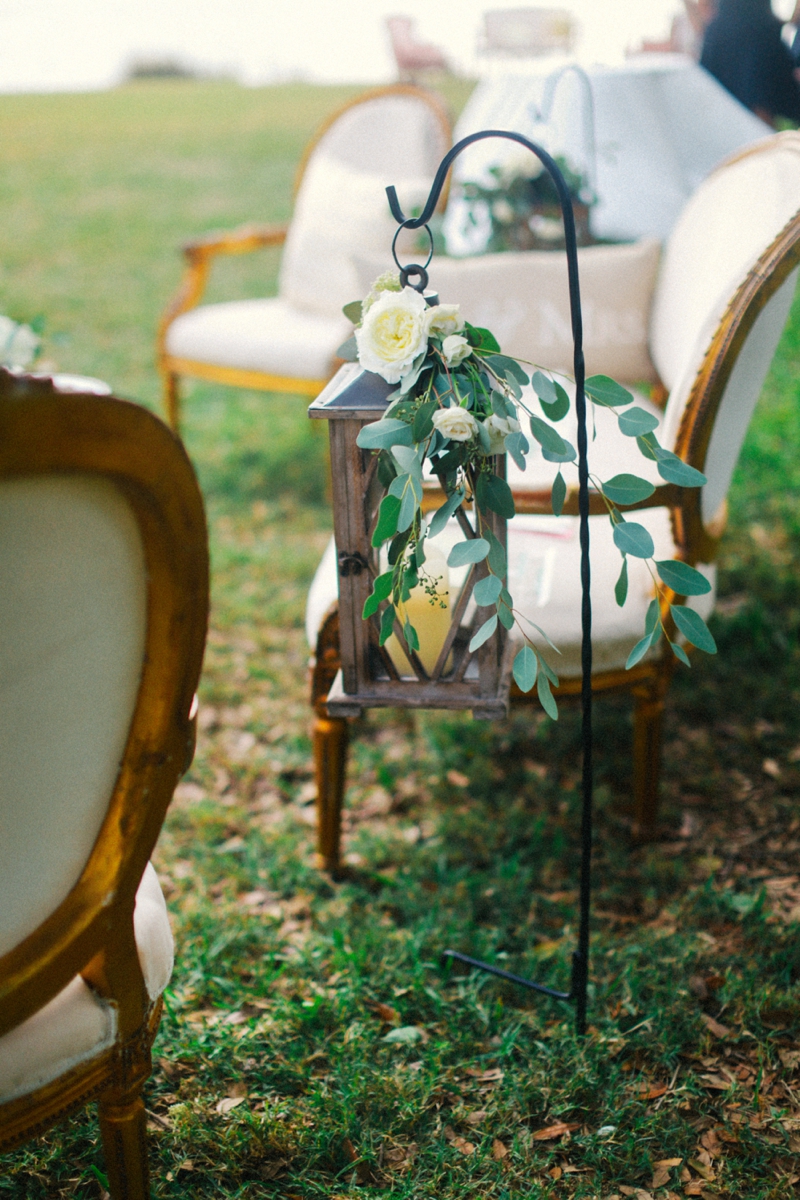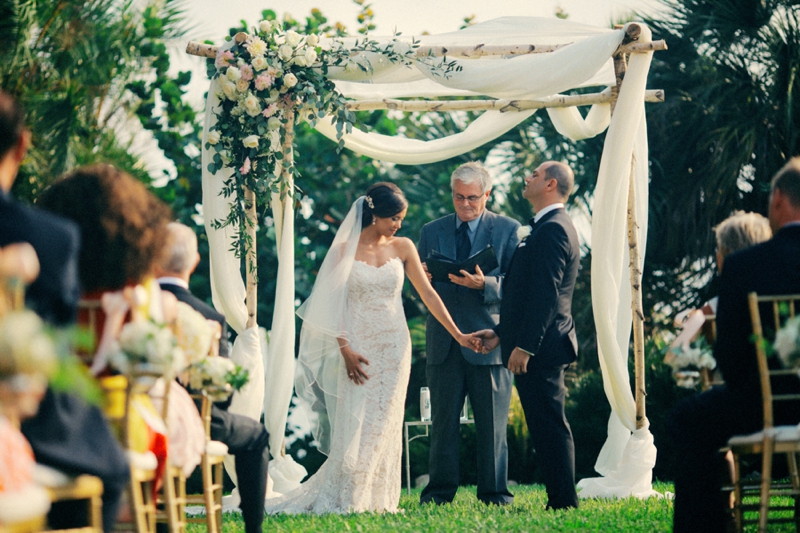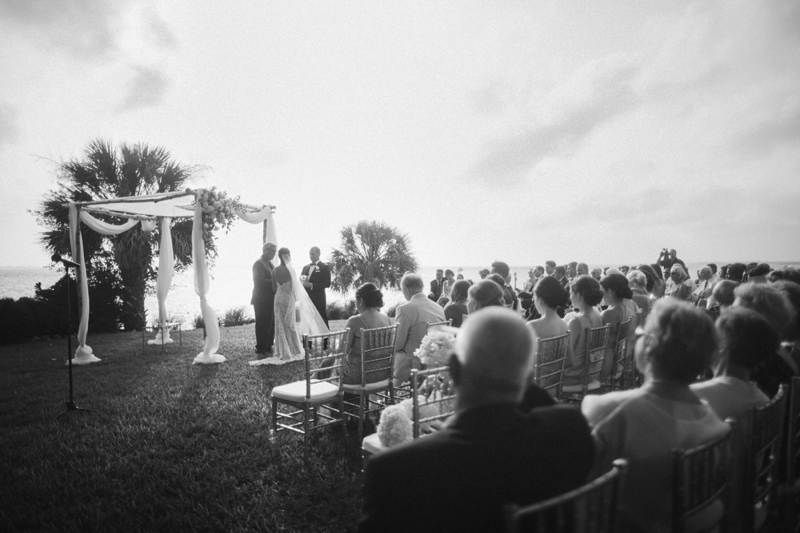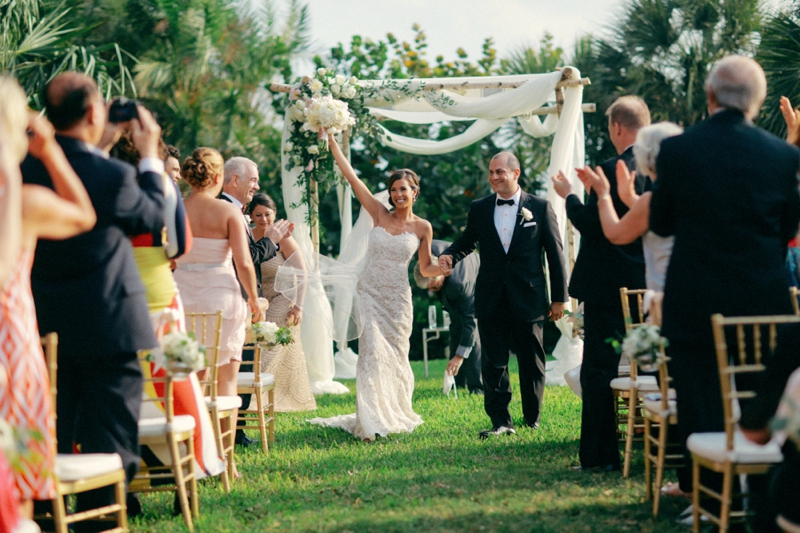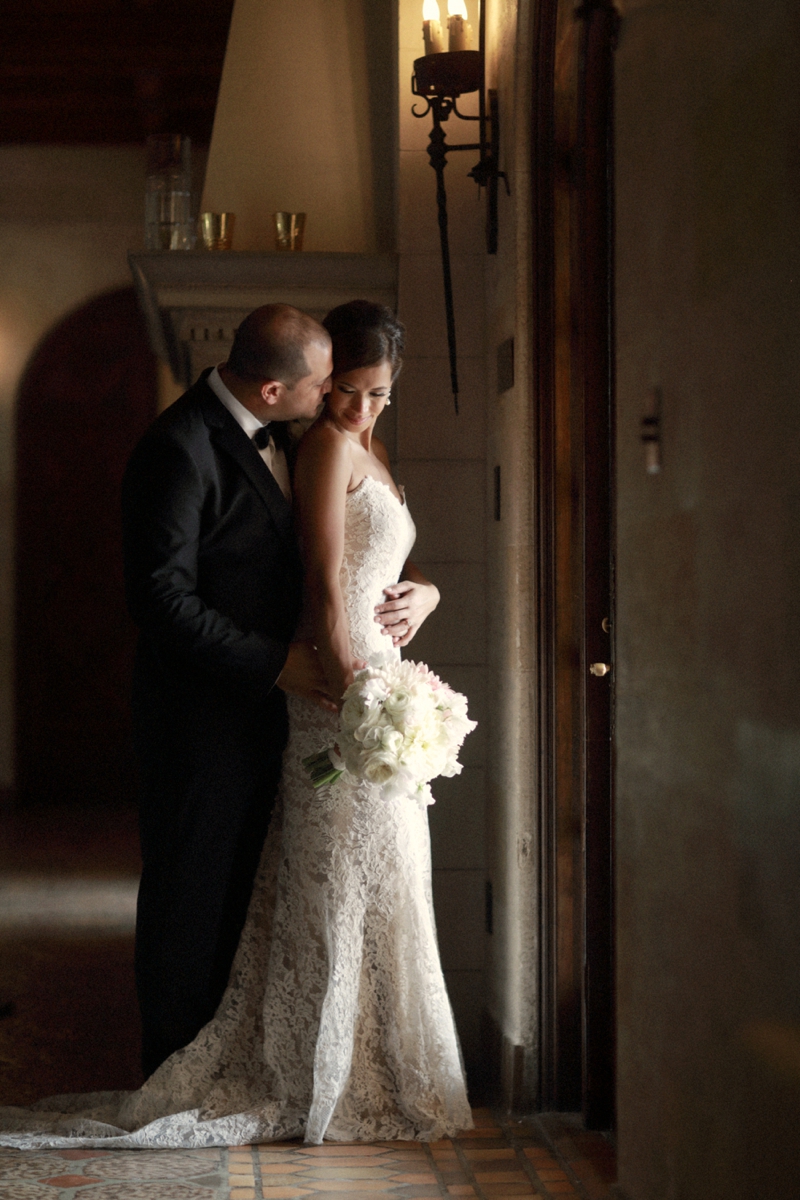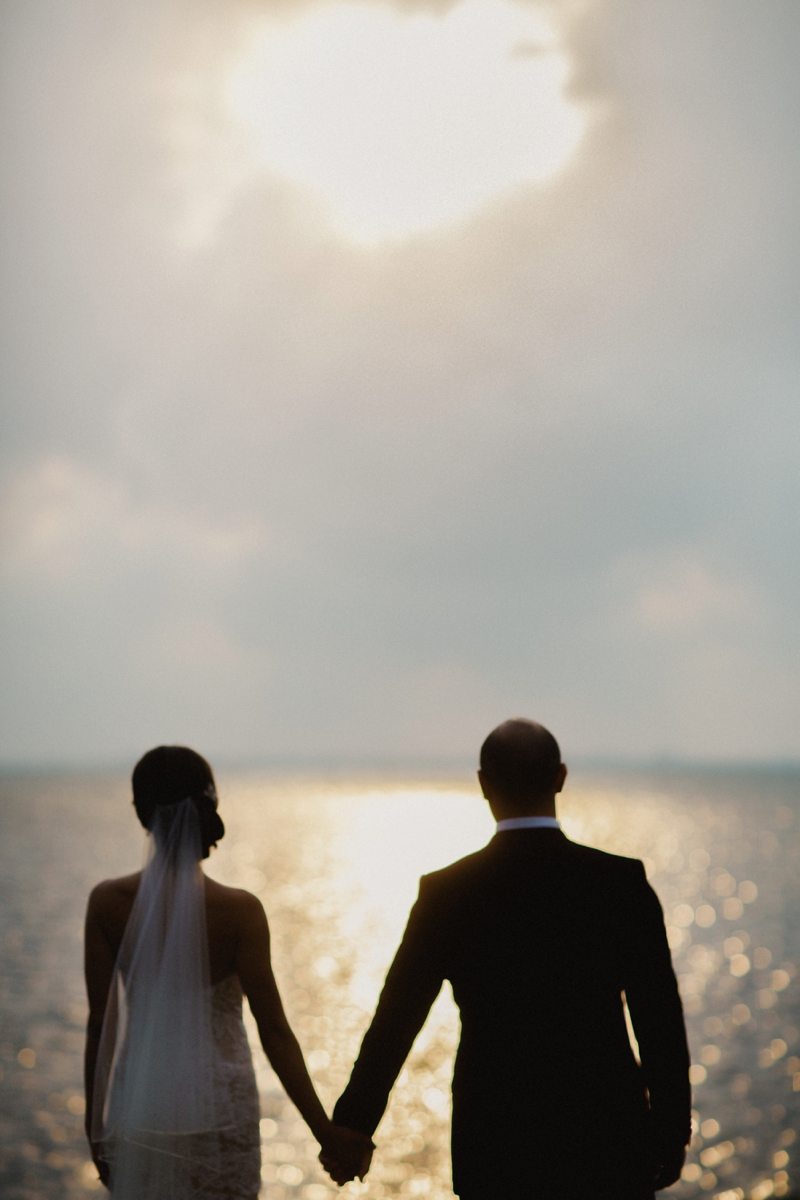 What was your inspiration for your wedding details and/or design?
Wedding details and designs can be overwhelming. There are so many directions you can go and sometimes seeing real weddings on blogs and Pinterest can get overwhelming. I think most people will tell you – be true to yourself and know what will go together. So if you are getting married in a barn you probably won't do black tie. We knew we wanted to get married outside but we still wanted to have a formal feel to our wedding. Traditionally I've liked the idea of classic elegance but  I don't think I definitively knew what our wedding theme/design was. Noah picked out my engagement ring completely on his own. We had never even talked about rings and he surprised me with a rose gold solitaire because he knew I wore a lot of rose gold jewelry. I absolutely adore my ring, it was just so perfect for me and so unique. After the proposal and as we started exploring venues I first thought I wanted to center the designs around the rose gold but after choosing our venue I realized I wanted more of a soft romantic feel and that in turn lead to a blush and gold colors. So we married that with our desire to still have a formal wedding and I'd say that our design/theme was "soft romantic elegance". And  in some sense you can say I got inspiration from my rose gold ring!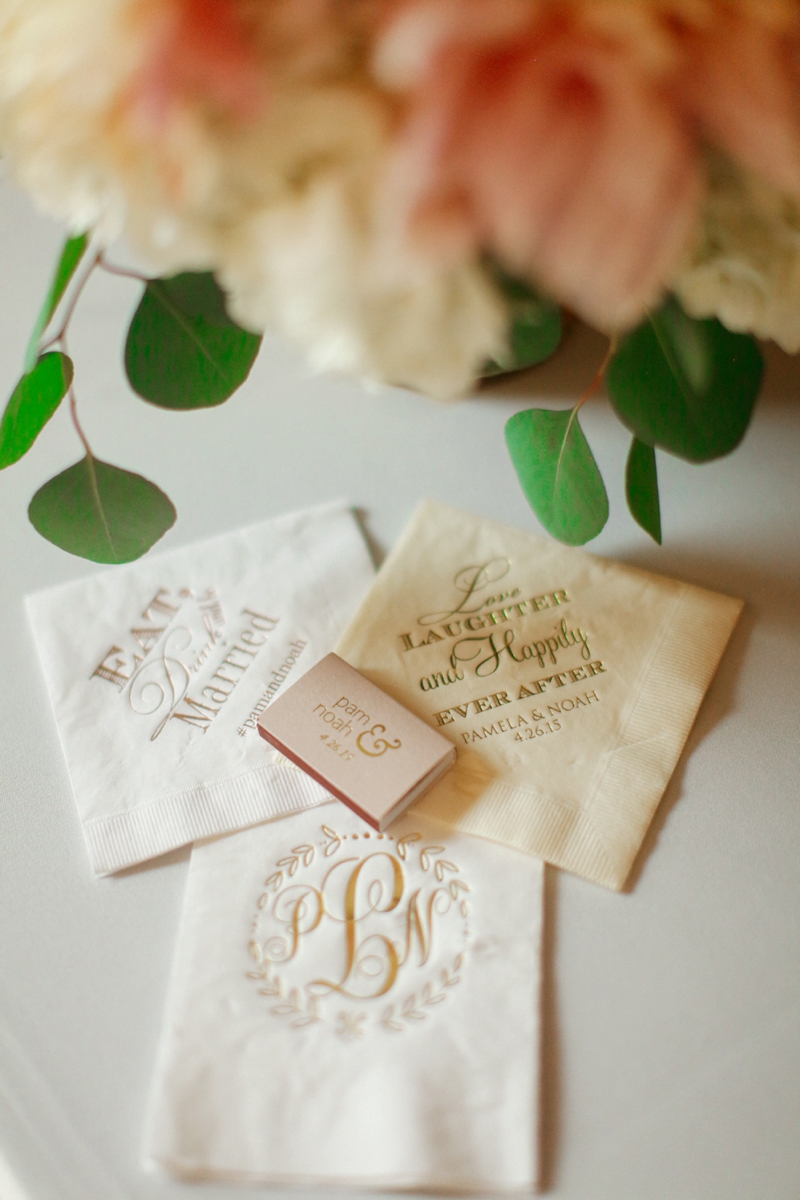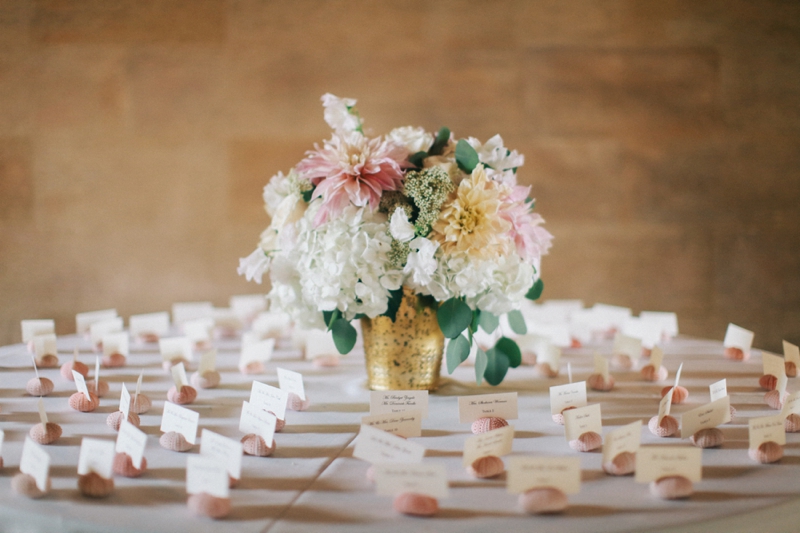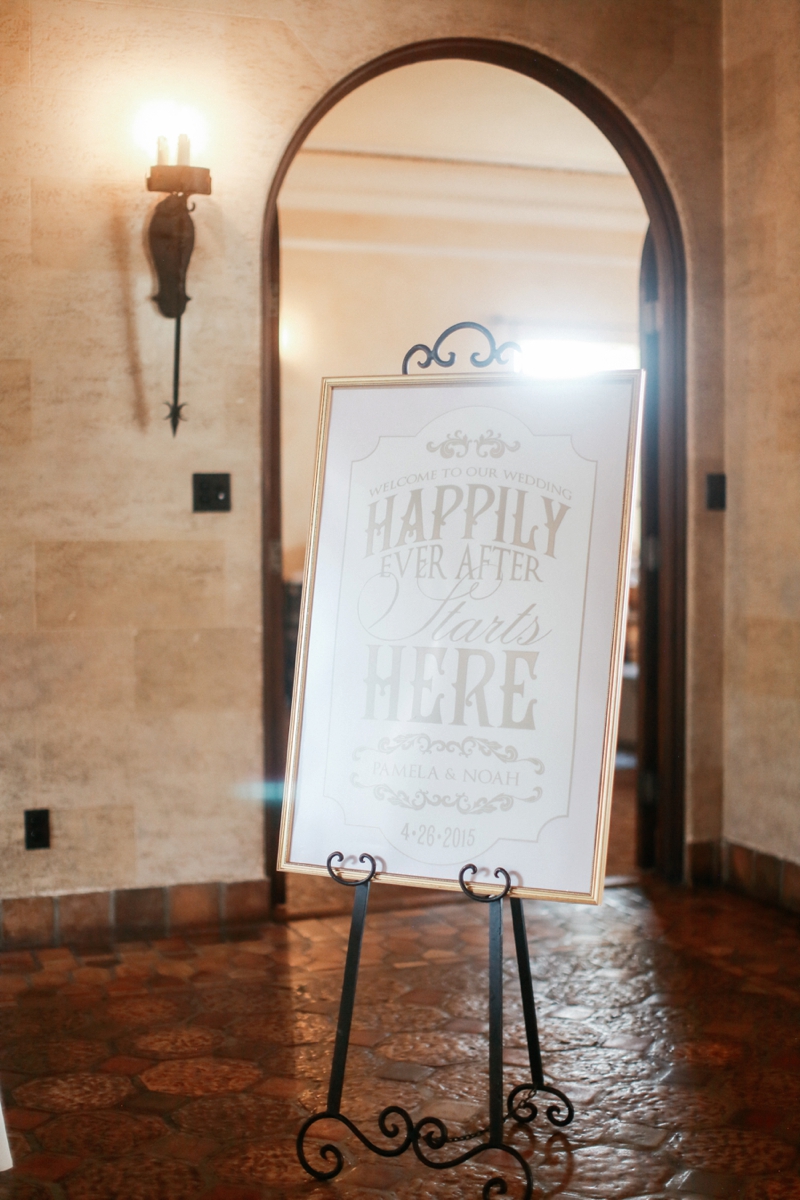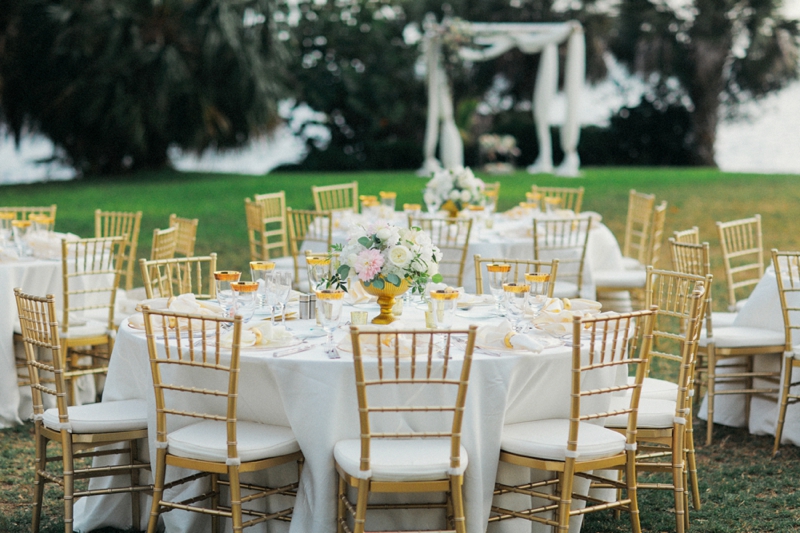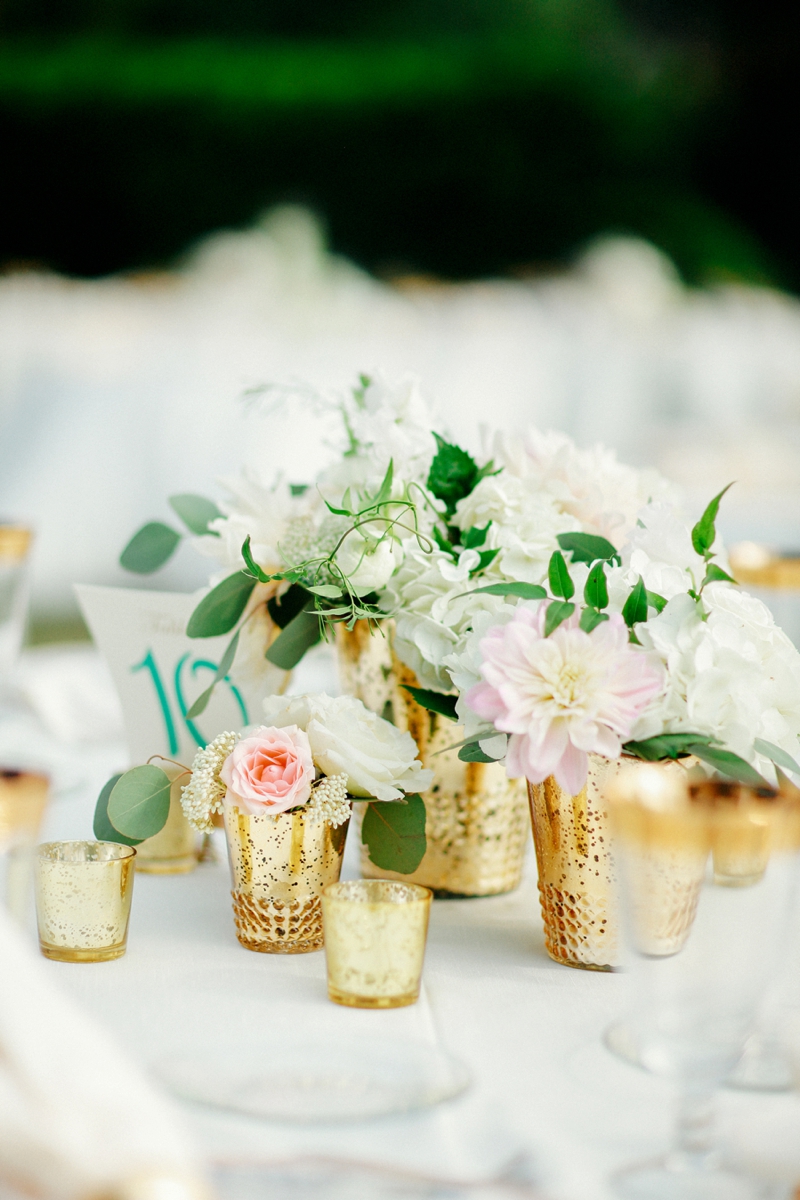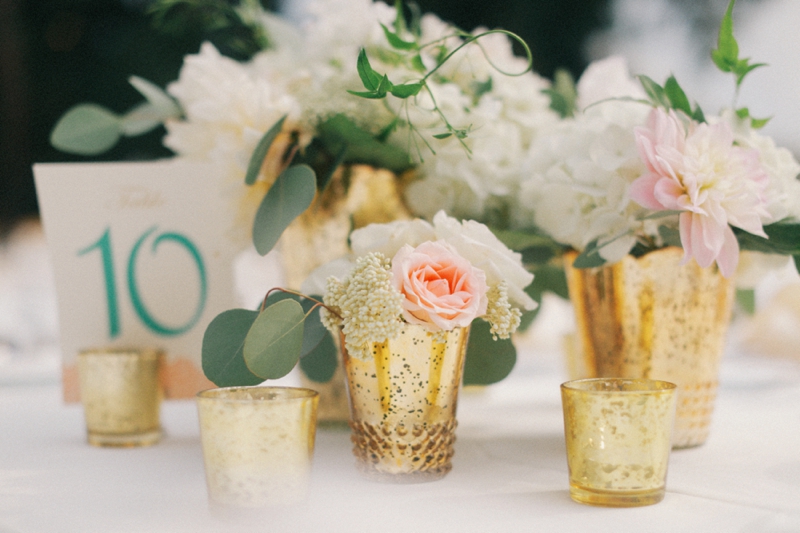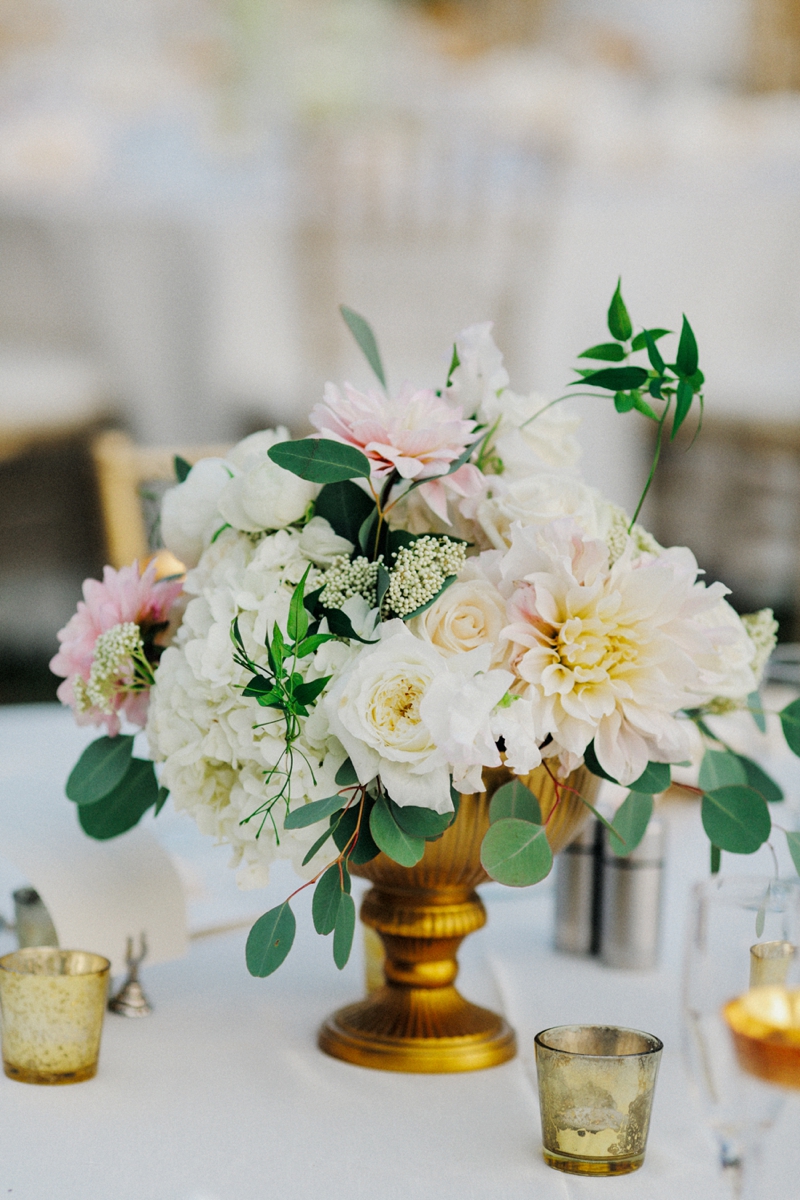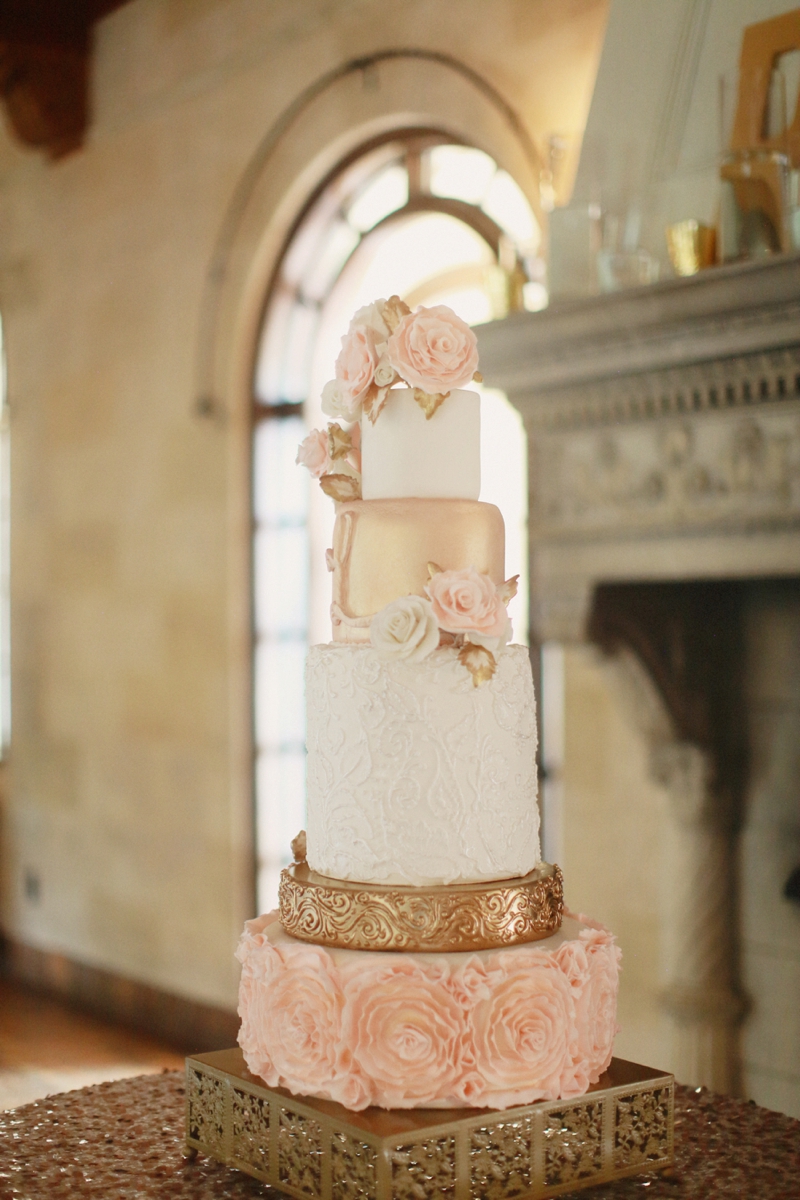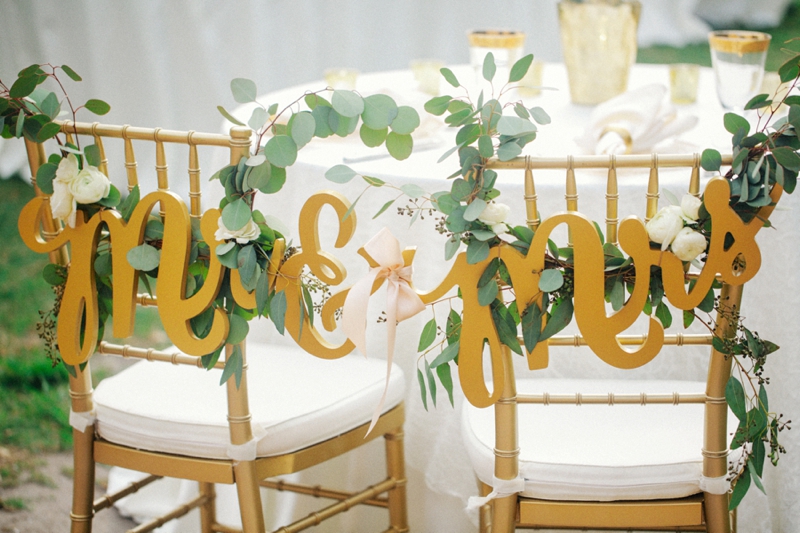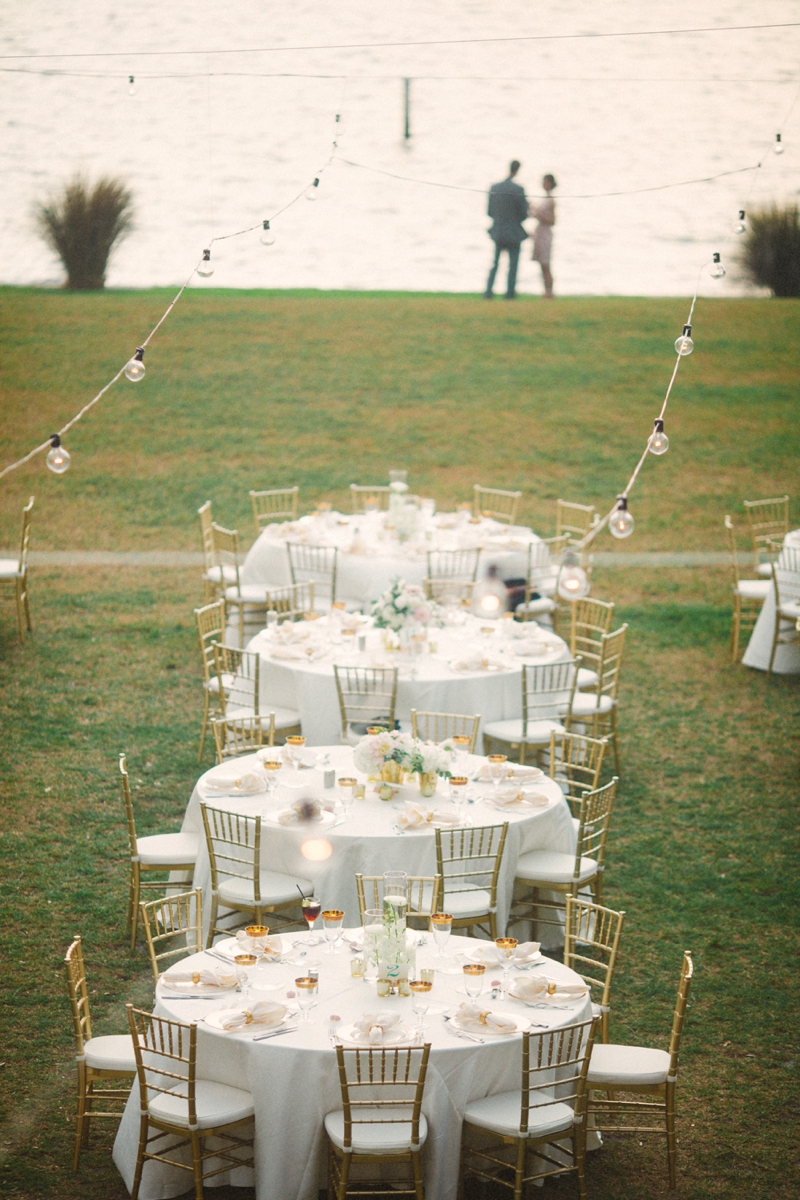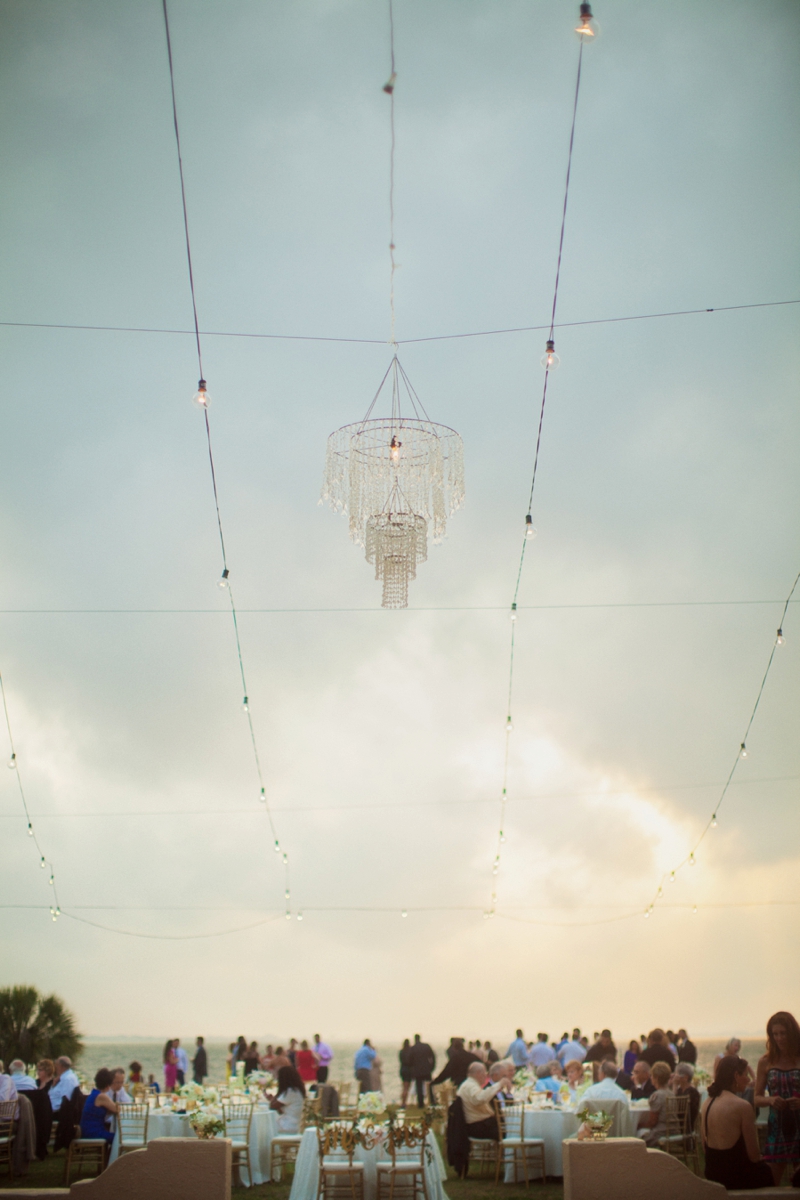 What was your favorite thing about your wedding?
This is such a hard question because we loved everything from start to finish of our wedding day – there was seriously not one vendor that we didn't' love. But I think the two big things that stand out to me are the venue and the band. We live in NYC and we met in NYC so a lot of our lives have been centered around the city. Most people assume we would get married in the city since we are "city people". But it was actually quite the opposite – we both knew we wanted to get married outside and near water and when we found the Powel Crosley Estate it was everything we wanted. It has an expansive lawn overlooking the Sarasota Bay and it was facing west so we would get the sunset. The design of the estate made you feel like you were in the Mediterranean and it had a romantic and intimate vibe despite how vast the property was. We strung lights over the tables and a chandelier over the dance floor and it was so romantic. It felt like we were dining and dancing under the stars. In addition to the beauty of the venue we were beyond happy with our band. We completely took a gamble on the band since we had never actually seen them live – we picked them based on their You Tube video! They were so amazing and truly got the party going. Everyone was on the dance floor the entire night and that was exactly what we wanted. Of all the wonderful details we planned for our wedding our guests definitely complimented us the most on the beauty of the venue and the amazing entertainment of our band. It goes to show that most people don't remember the small things. No one said – I really liked your personalized cocktail napkins but the fact that they traveled to Florida, loved the venue and danced all night and raved about those two things – that made us so happy.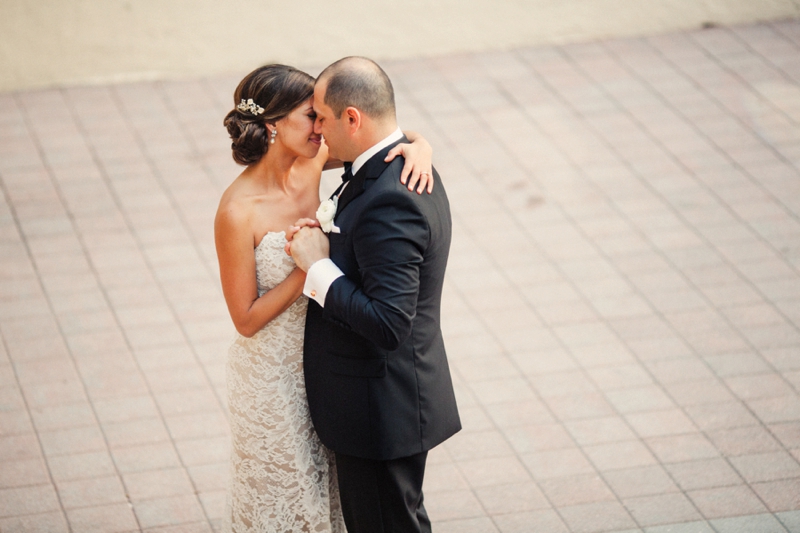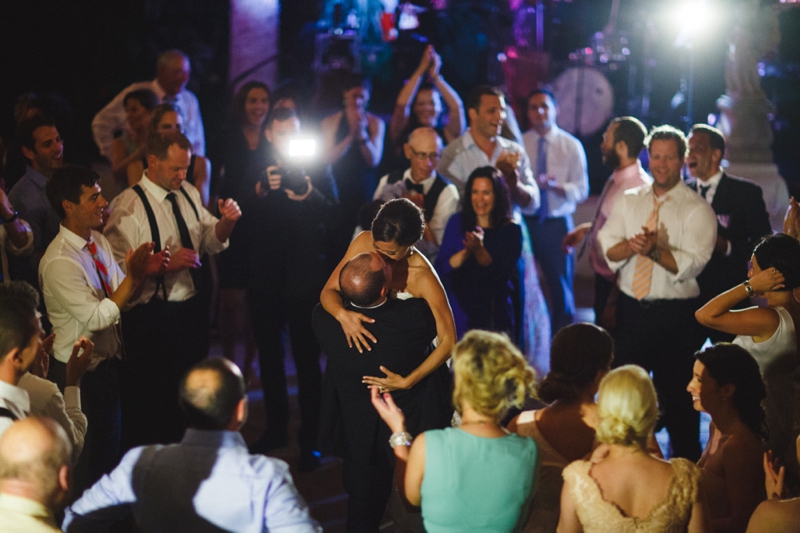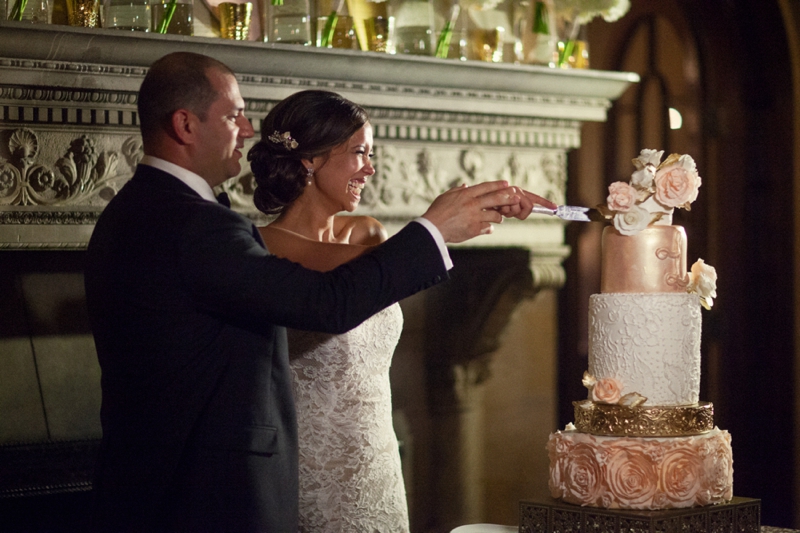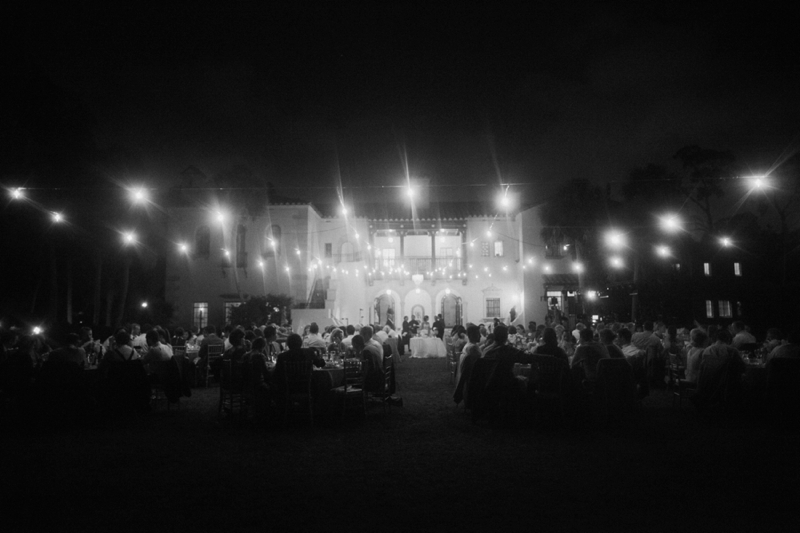 What is your best piece of advice for other brides?
Well this will not be profound advice but you really have to practice telling yourself to not sweat the small stuff and don't panic over things you cannot control. We got married outside and the entire time we knew that we were taking a gamble on the weather. The week of our wedding there was a 40% chance of rain on our wedding day and even on the morning of our wedding we were making a game time decision on whether or not to tent the lawn. Fortunately I had a great wedding planner who knew the Florida weather and who helped us think about how to make a decision. I also really trusted her opinion on what to do. The night before the wedding we decided we would not take the risk and we'd pay the extra money to tent the lawn. Then we woke up that morning and the chance of rain dropped to 10% and she recommended we forego the tent. This was 8:30am on my wedding day and we had to make this decision!!! I totally trusted her and we called it off. In the end it all worked out and we avoided the rain. Somehow I stayed so incredibly calm leading up to that decision. It's so hard to do because you pour your heart and soul into your wedding planning and weather is something you just cannot control. I just kept reminding myself that if it rained, it rained, and there was absolutely nothing I could do about it.

But I will admit the best advice of all came from my now husband. Throughout the wedding planning he would remind me that the wedding was just about us. That all he cared about was that we were happy and we enjoyed our wedding day. Knowing that kept me grounded throughout the planning process. Yes, you want the perfect wedding, yes you want the perfect weather and you want everything to run smoothly – but we all know life happens when you're not planning for it. You will not please everyone and inevitably something will not be perfect on your wedding day but if you can remind yourself it's just about you and your partner then you just might not let the small stuff get in the way of the incredible sacrament the wedding symbolizes. I married my soulmate and at the end of the day he reminded me not to allow the wedding to become bigger than our relationship. Marrying him and saying our vows to each other and dancing together all night is what I cherish most – having the wedding day of our dreams with our family and best friends was just the biggest and best cherry on top!
And to wrap it all up, we have Pam and Noah's beautiful wedding video from Voila Cinematic…
Vendors who made it all happen…
The following two tabs change content below.
Lauren Grove is the editor and owner of Every Last Detail. A clueless bride-turned-wedding planner, Lauren uses her experiences and knowledge to educate and inspire brides all over the world.