Full of love, color, and eclectic handmade details, this upstate New York wedding is absolute perfection. Kristina and Dennis knew that they wanted a fun, laid back wedding, and the lovely Full Moon Resort was the perfect home-away-from-home for them and their guests. Lucky for us, Ahava Studios was there to capture the whole wedding weekend, and Kristina is here today to share her planning insight with us: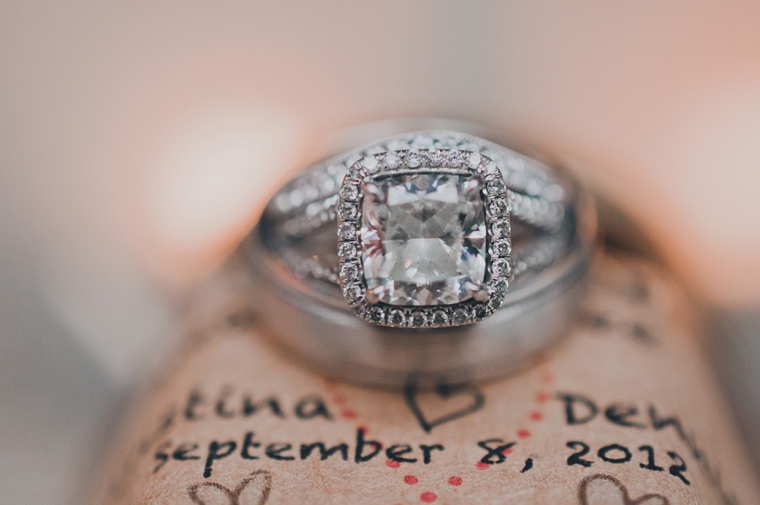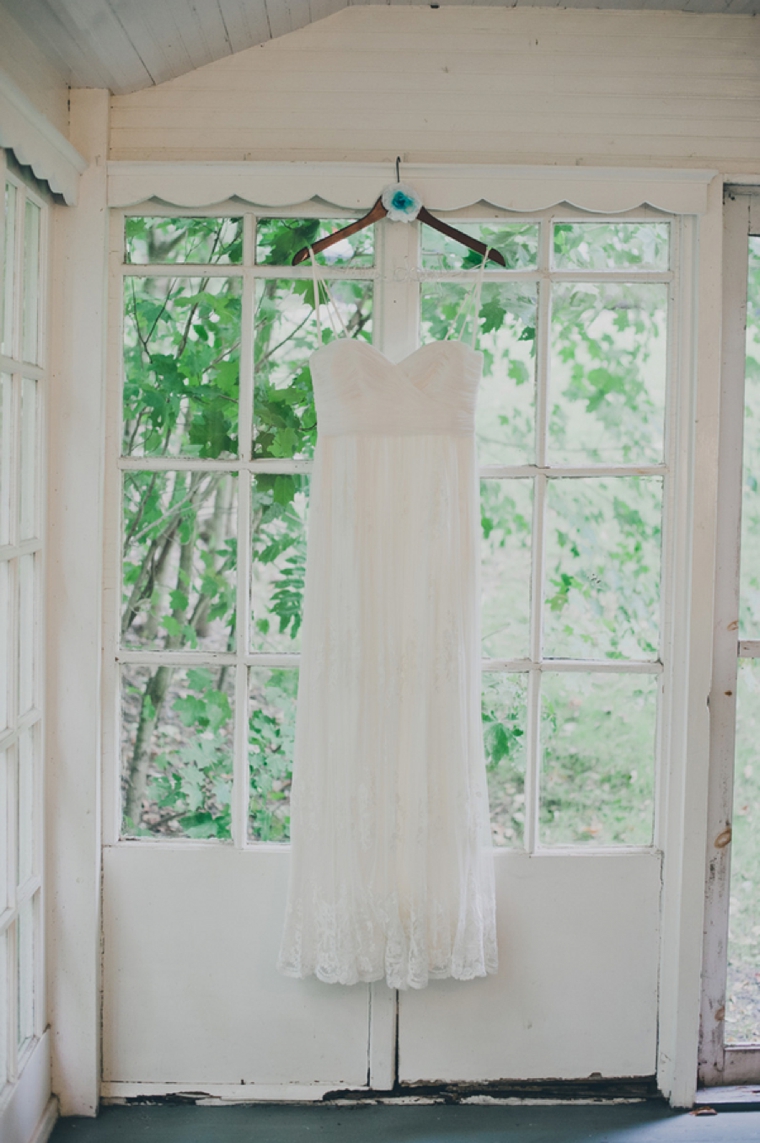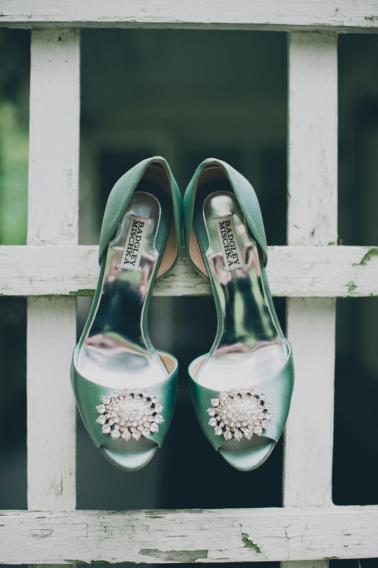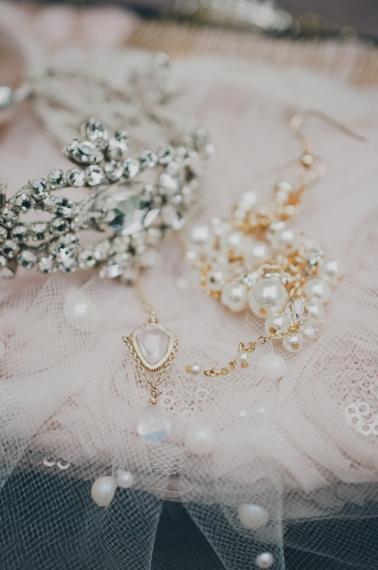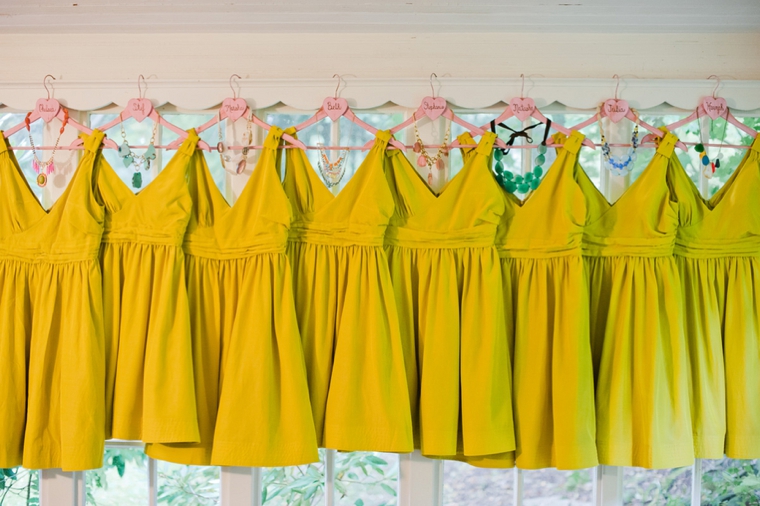 What (or who) helped you most in your planning process and/or on your wedding day?
I think what helped me the most was being organized! It may sound silly (or even neurotic), but very early in the planning process, I realized there was way more to plan than I had ever imagined! Especially since my husband and I decided to have a destination/multi-day celebration. I immediately started making "to do" lists and excel spreadsheets. When researching vendors, I was overwhelmed with all of the options. I needed a way to compare each vendor side by side, so I put it all in a spreadsheet. For example, there are a lot of options to consider when looking at photographers; from cost, to number of hours they would be shooting, to traveling fee, number of photographers, etc. etc. etc.! Everyone presented their information a little differently. I also built in a "comments" section for each vendor, so I could remind myself (and share with my fiance) what I liked most and what I didn't like! Making lists and spreadsheets made me feel like I had a better handle on things. And boy did those lists come in handy on the day of our wedding! When we arrived to start our wedding weekend, I came armed with detailed instructions for everyone: my photographer, videographer, and most importantly, my point person at the venue. I even did mock ups of all of our tables (photo booth table, candy bar, ceremony table, sweets table, etc.), so that they knew exactly how to execute things on the day of our wedding. It may seem over the top and labor intensive (which it was!), but it really allowed me to sit back, relax, and enjoy the weekend, knowing I left no question unanswered.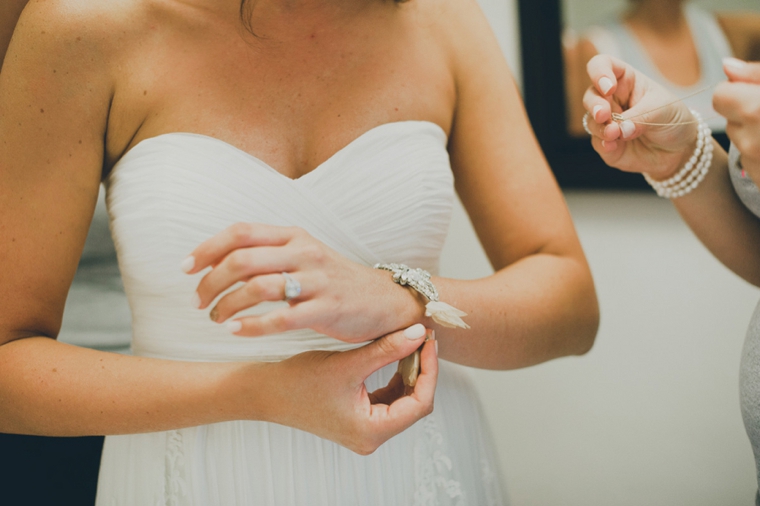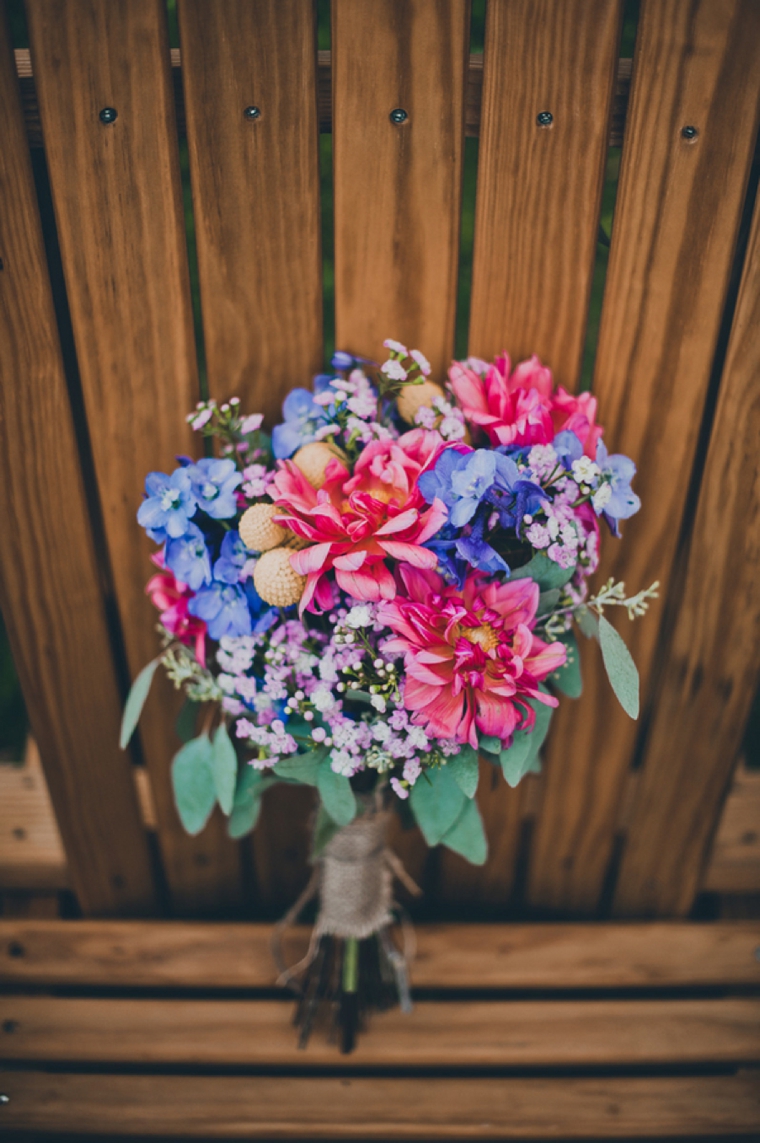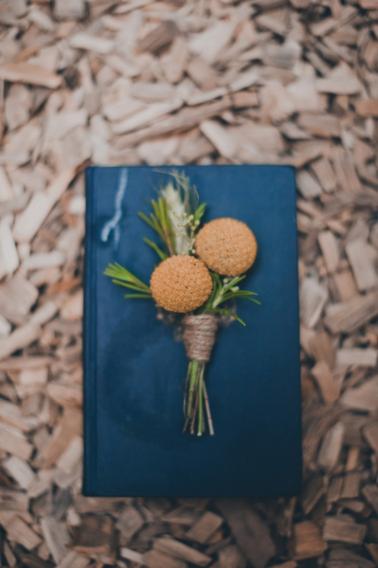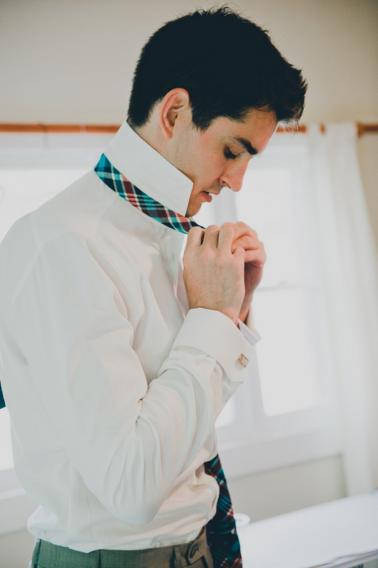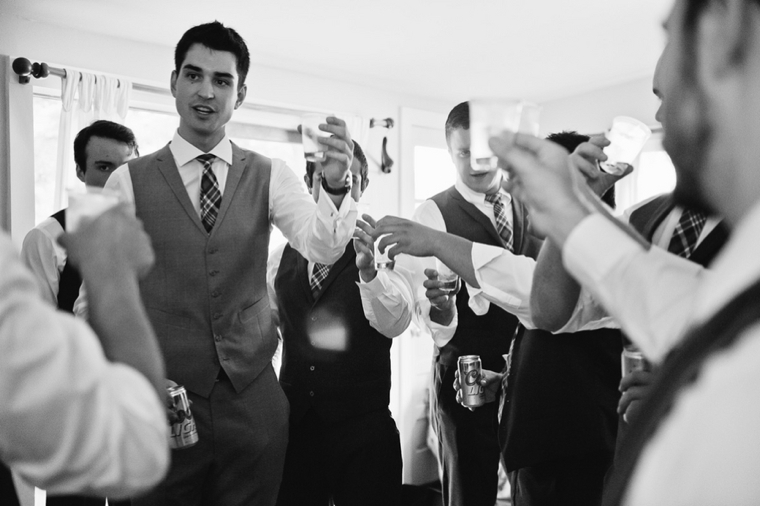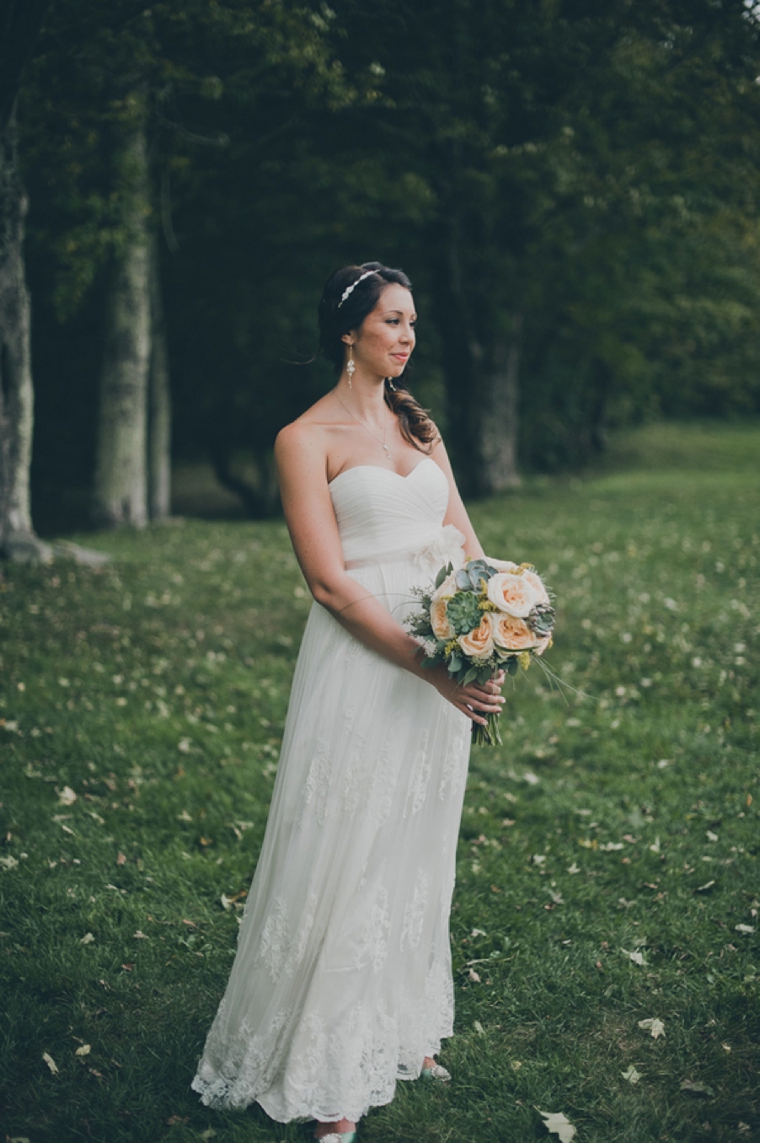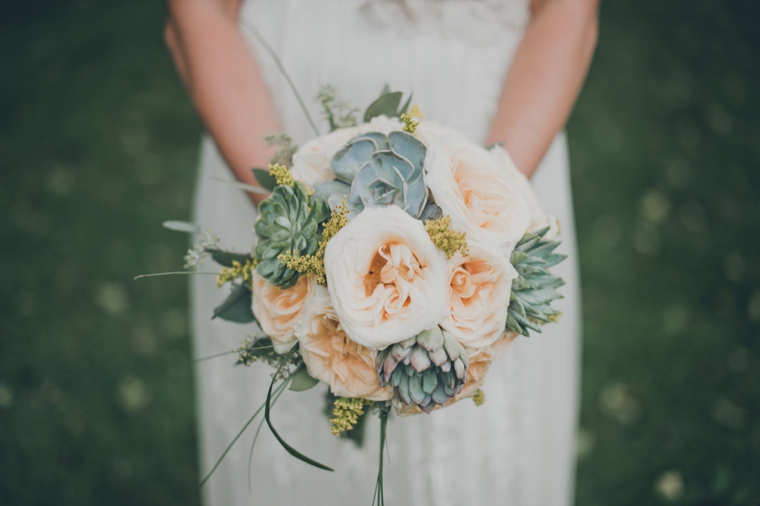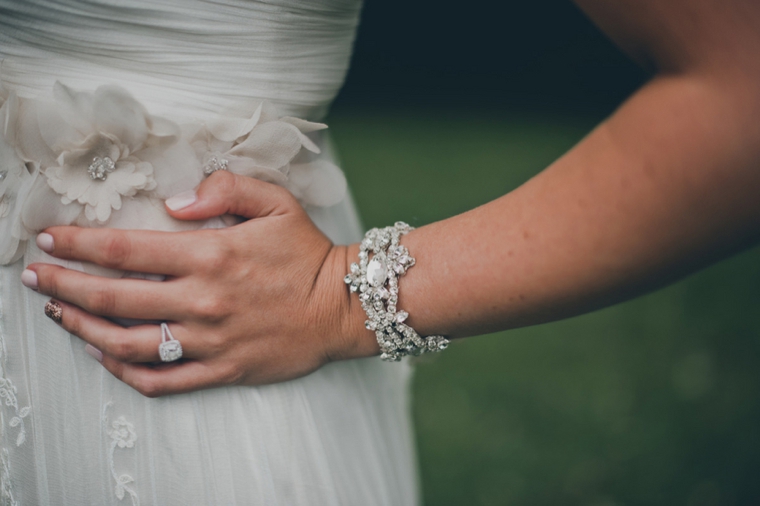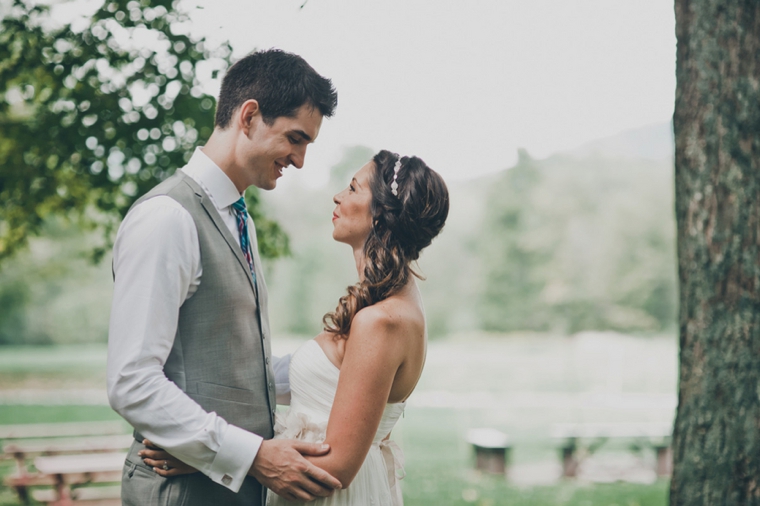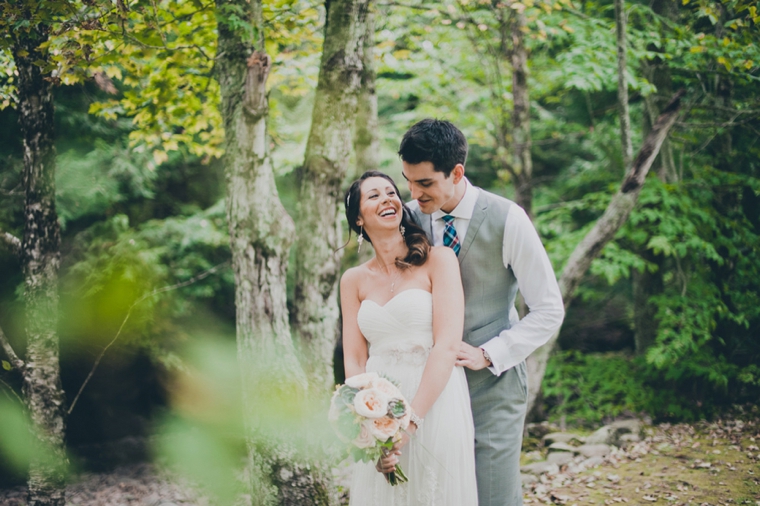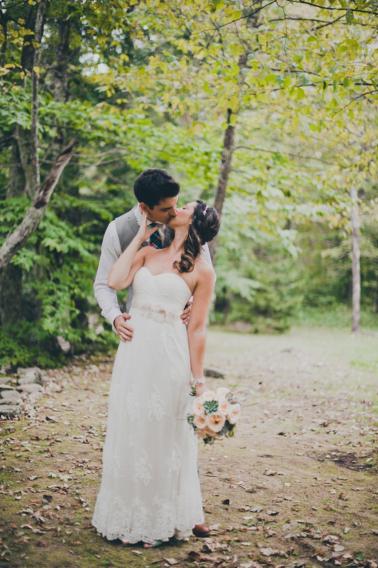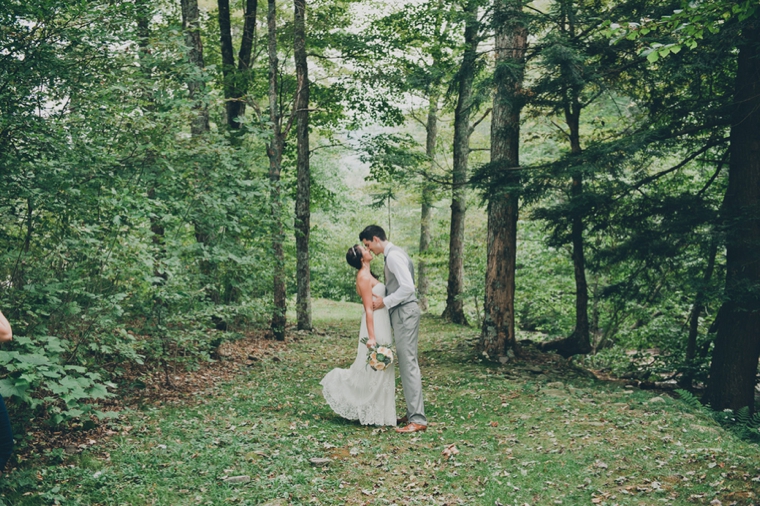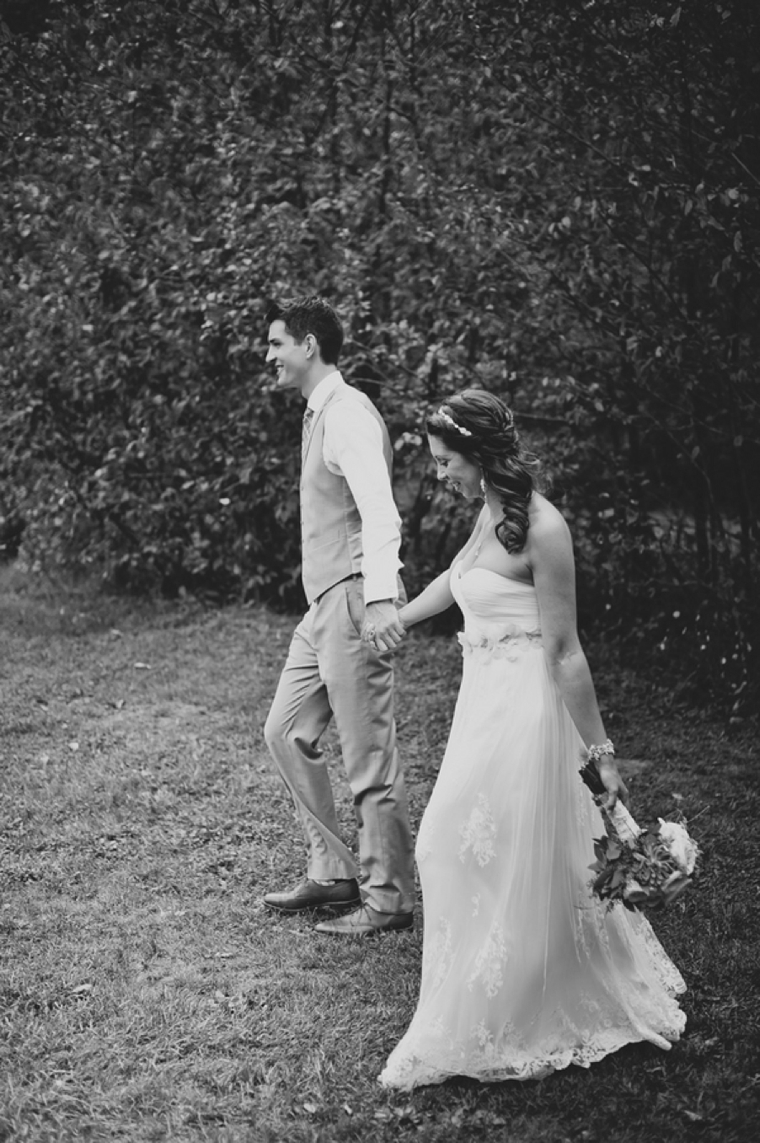 What was the most important thing to you when deciding who to work with for your wedding?
There were a few important things we took into account when choosing our vendors. First, we wanted to find people whose work fit the vision of our wedding day. There are so many talented people out there, but not everyone fit us. I spent countless hours going through photo galleries and watching wedding videos, trying to determine which vendor would be best. Another big factor was the vibe we got from people. Some vendors were more personable than others. In the end, we couldn't have asked for a better team of people to document and help pull together our vision. They weren't just people we hired to work for us – they became our friends. They made us feel so comfortable and at ease all weekend, and that's exactly what you want. So make sure you click with someone before you commit to anything!

One other thing to consider when choosing vendors is client feedback. I read reviews and testimonials everywhere I could – not just on the vendor's website. I googled them, looked on the Wedding Wire website – anything to get a true idea of how people felt after working with them. This also helped to steer me in the right direction.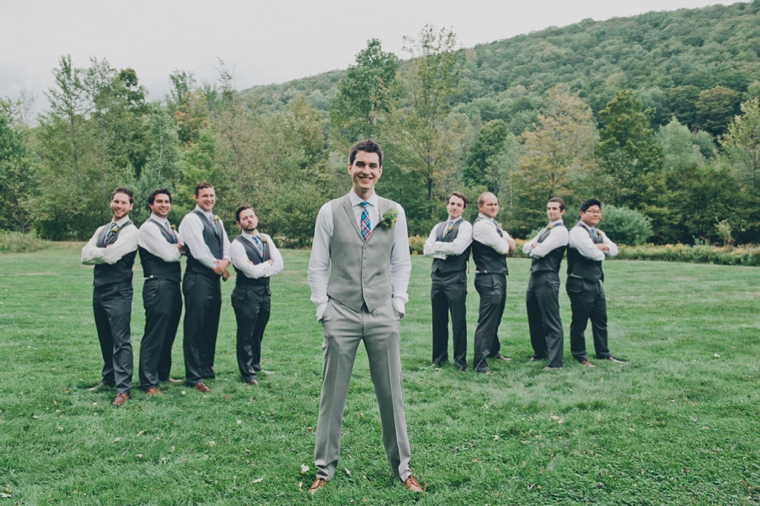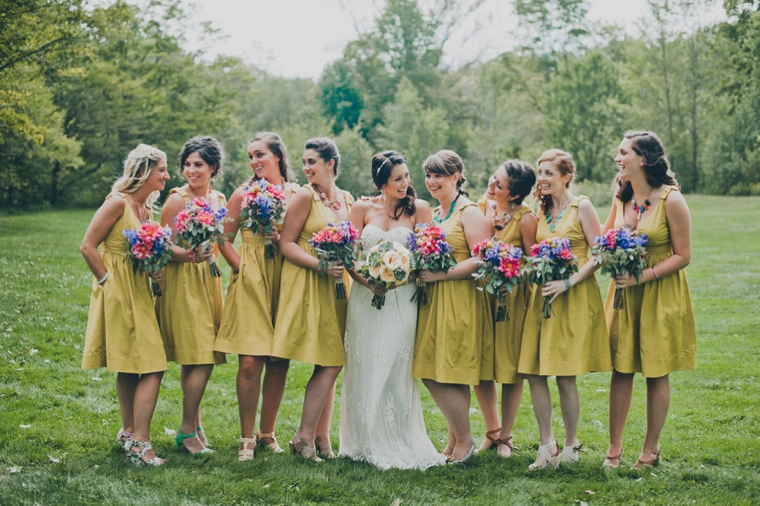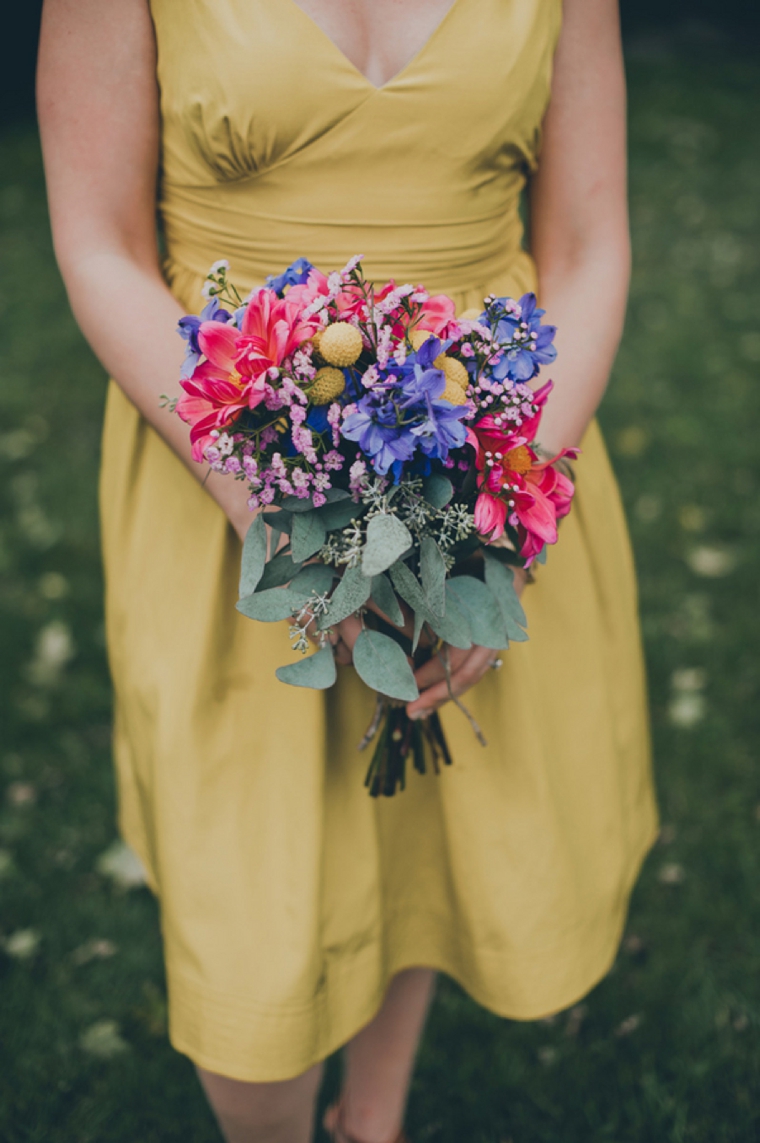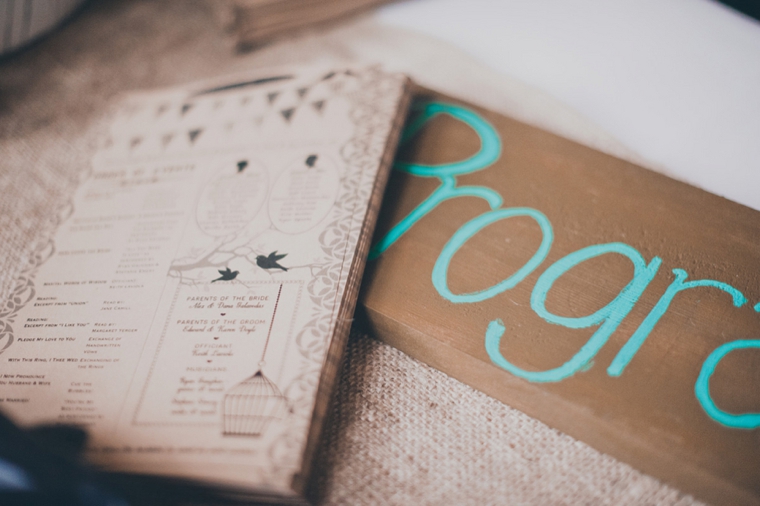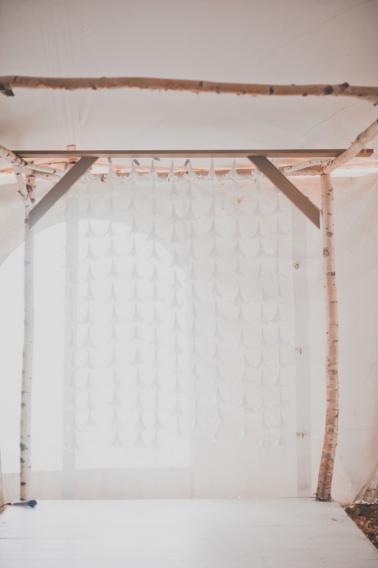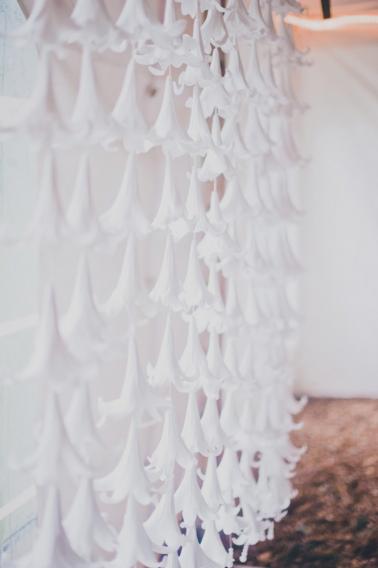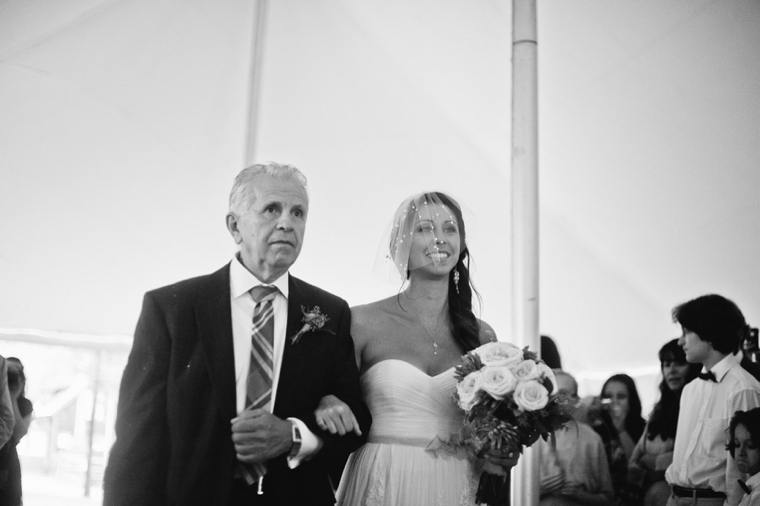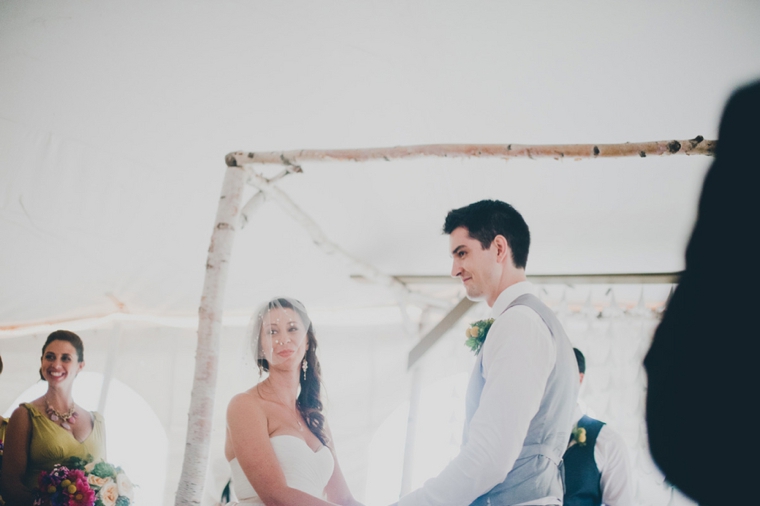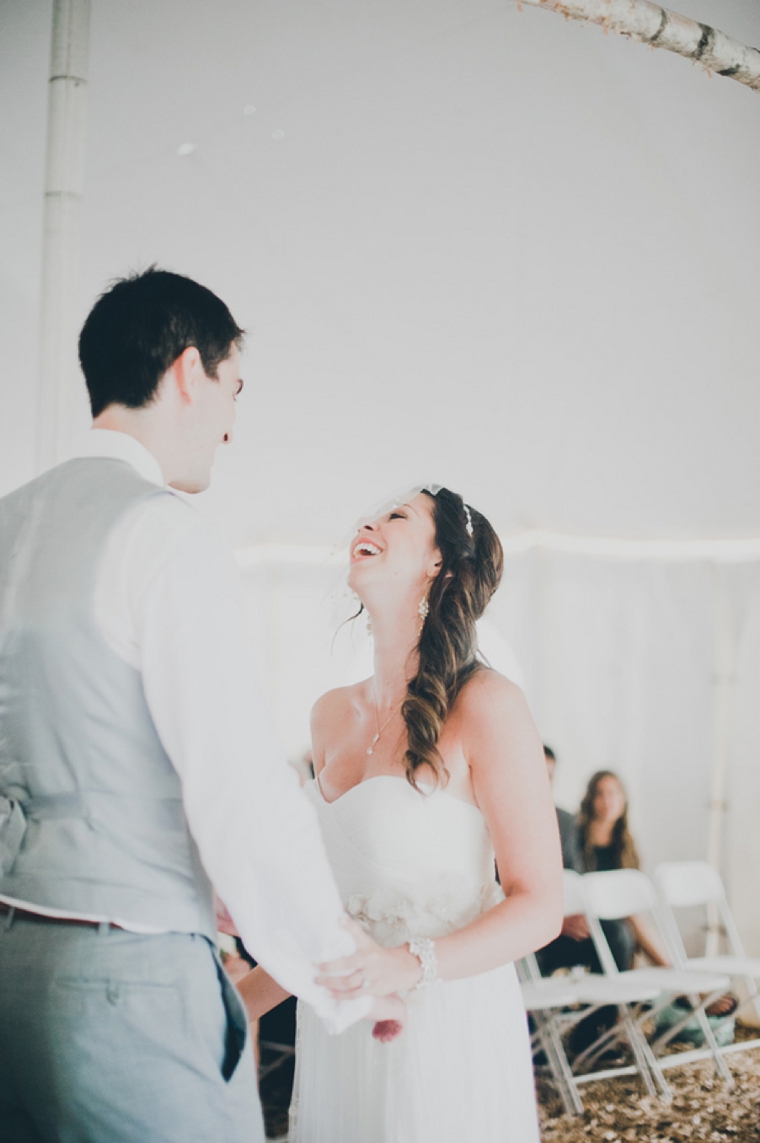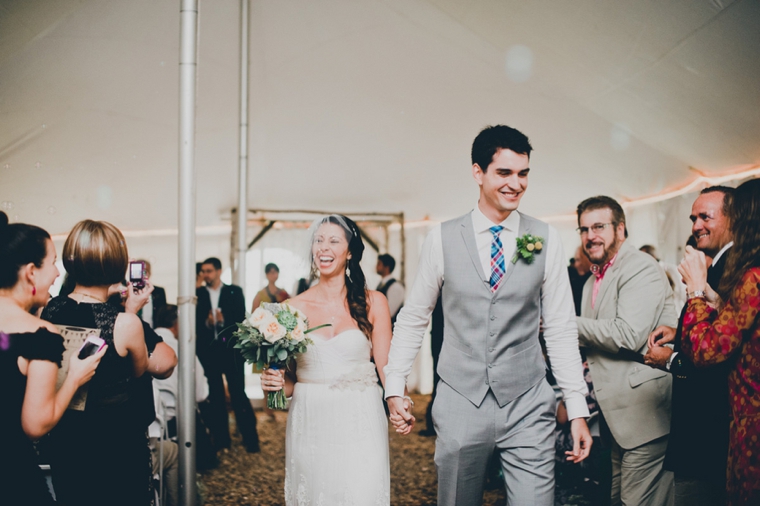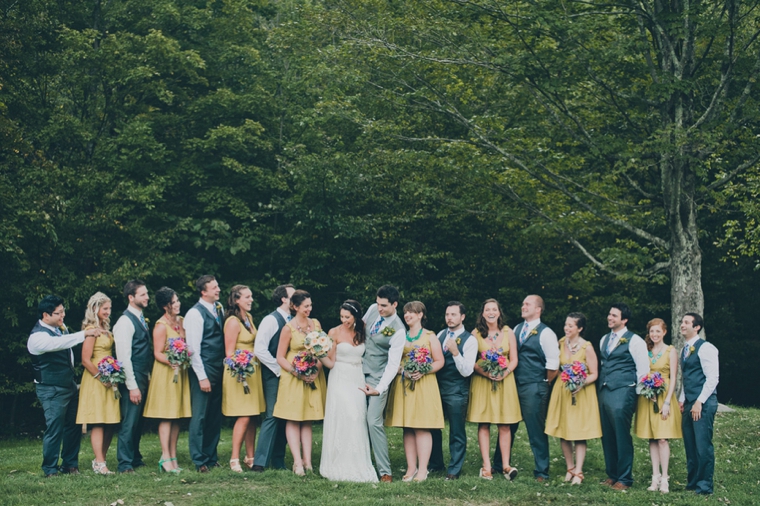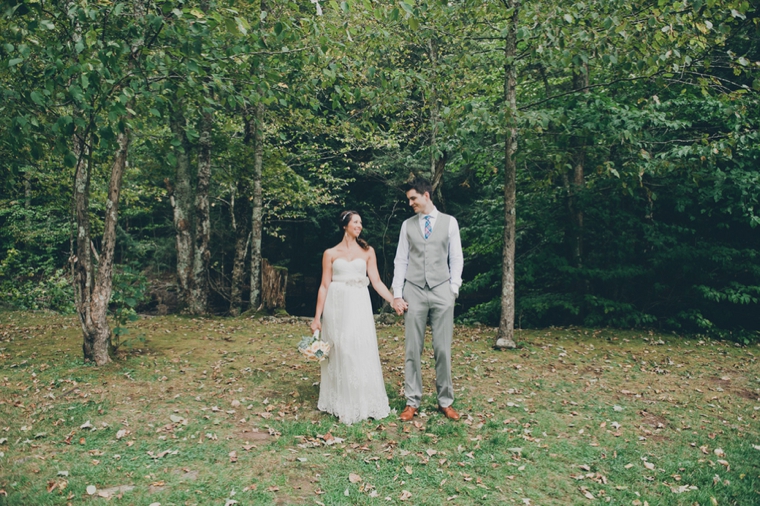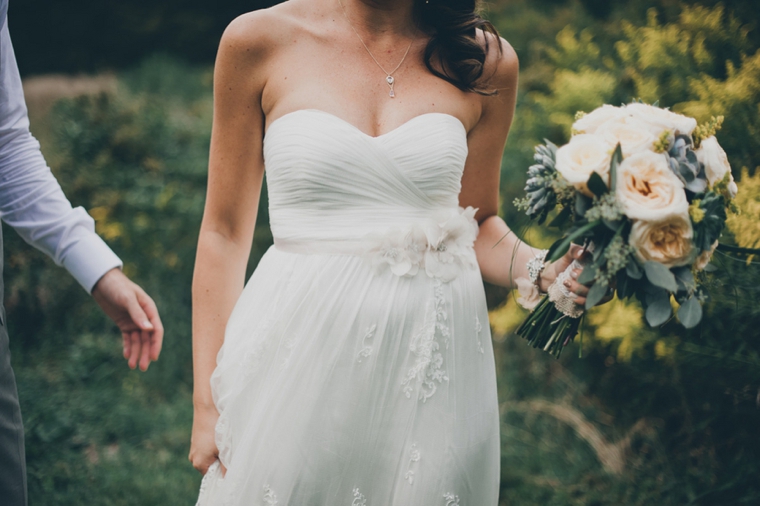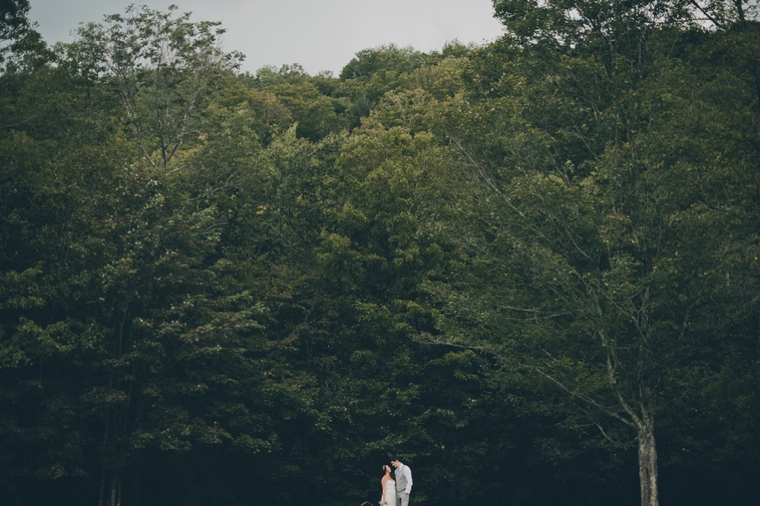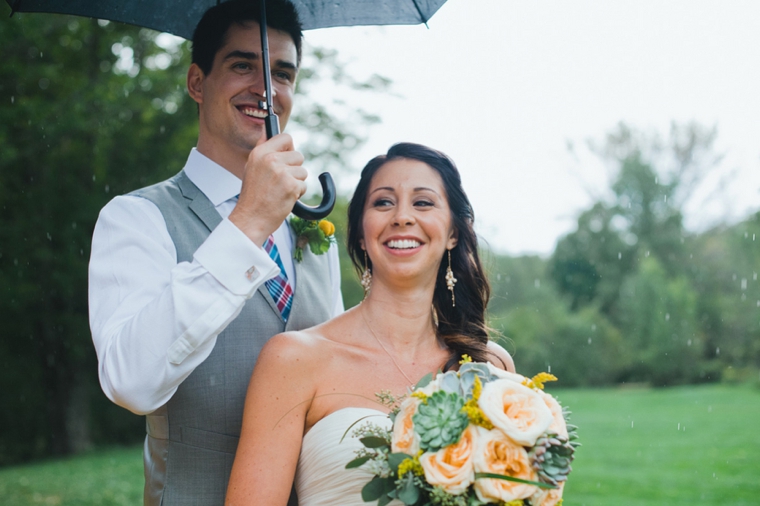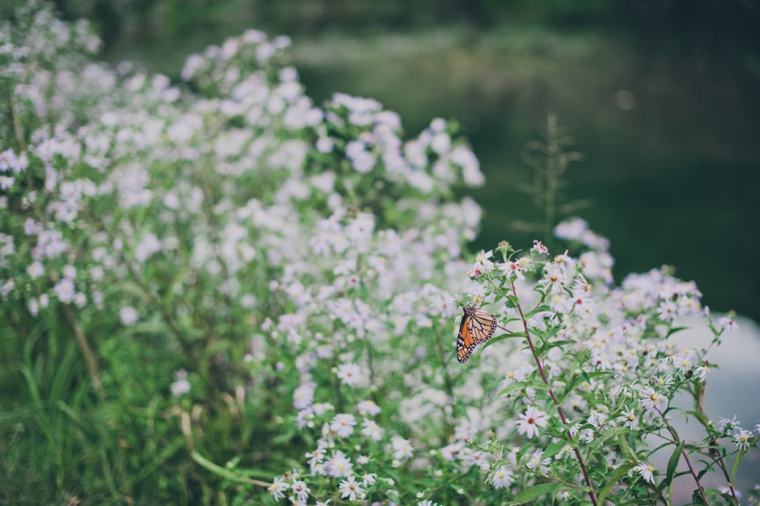 What was your inspiration for your wedding details and/or design?
We always knew we didn't want a traditional wedding. Not to say our rustic/backyard theme hadn't been done before! But we knew the super traditional church/reception hall shindig wasn't for us. Before I could articulate exactly the style of wedding I wanted, I knew one thing: I wanted it to feel like a huge, laid-back celebration for everyone. I didn't want something formal and stuffy. I wanted it to be a reunion for family and friends. I wanted to be able to step back on the day of our wedding, and see pure joy on everyone's faces. I'm happy to say that is exactly what we achieved. Although I planned our wedding weekend to a "T", the celebration honestly had a beautiful flow to it. I don't think anyone had a clue just how neurotic I had been in planning! Well, those closest to me might have had a clue :)

The style of our wedding then began to take shape. I had always loved décor that could be described as "shabby chic", "vintage", and "rustic".  I loved the soft, feminine, understated and earthly beauty that those styles represented. With my personal style (i.e., clothing) and our home décor in mind (think all things Anthropologie!), I took to the internet to help narrow my vision. From there, I tirelessly searched for inspiration on weddings blogs and Pinterest. That's when my creative juices started flowing! I saved photos from blogs and created an "inspiration folder" – for everything from flowers, to bridesmaid dresses, to adorable DIY projects. I spent months fine-tuning my vision, and then began executing that vision!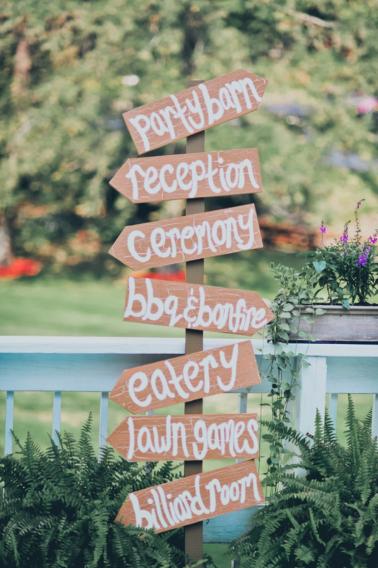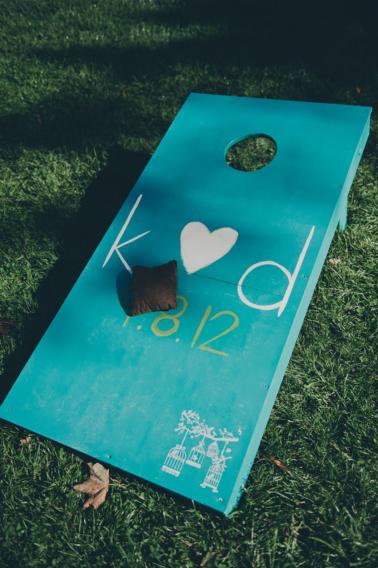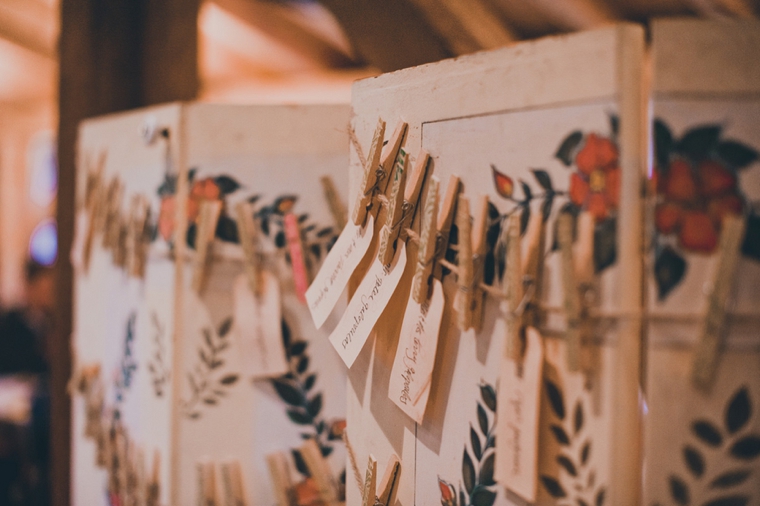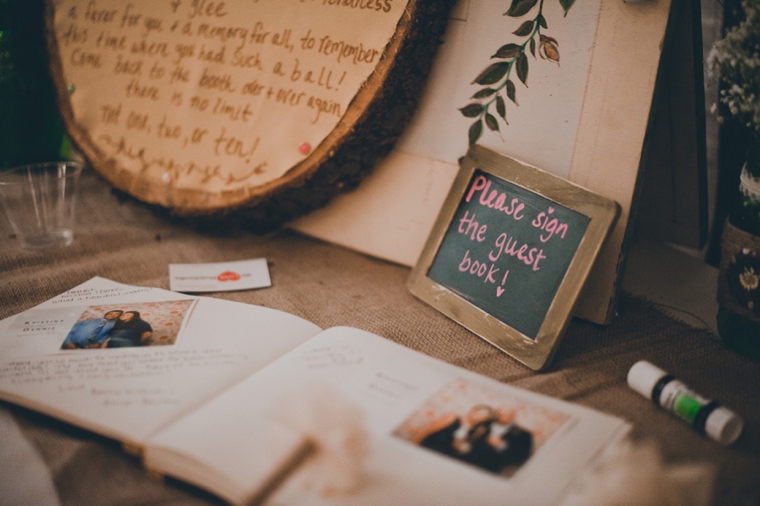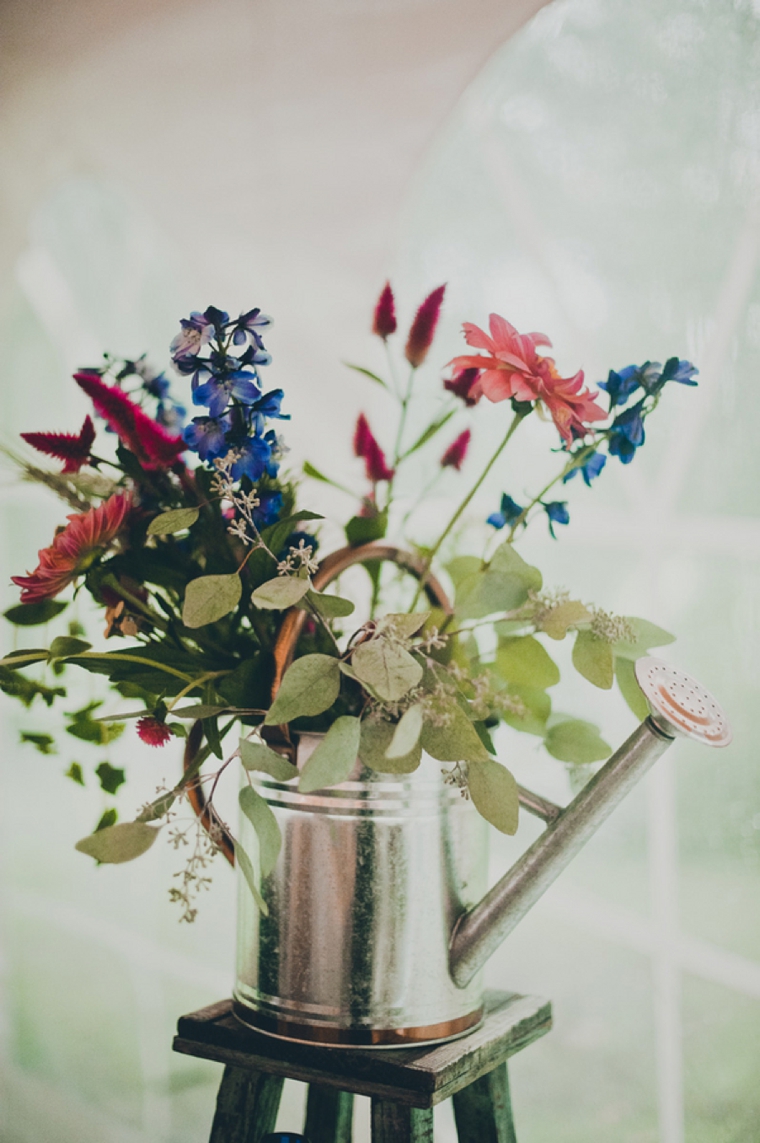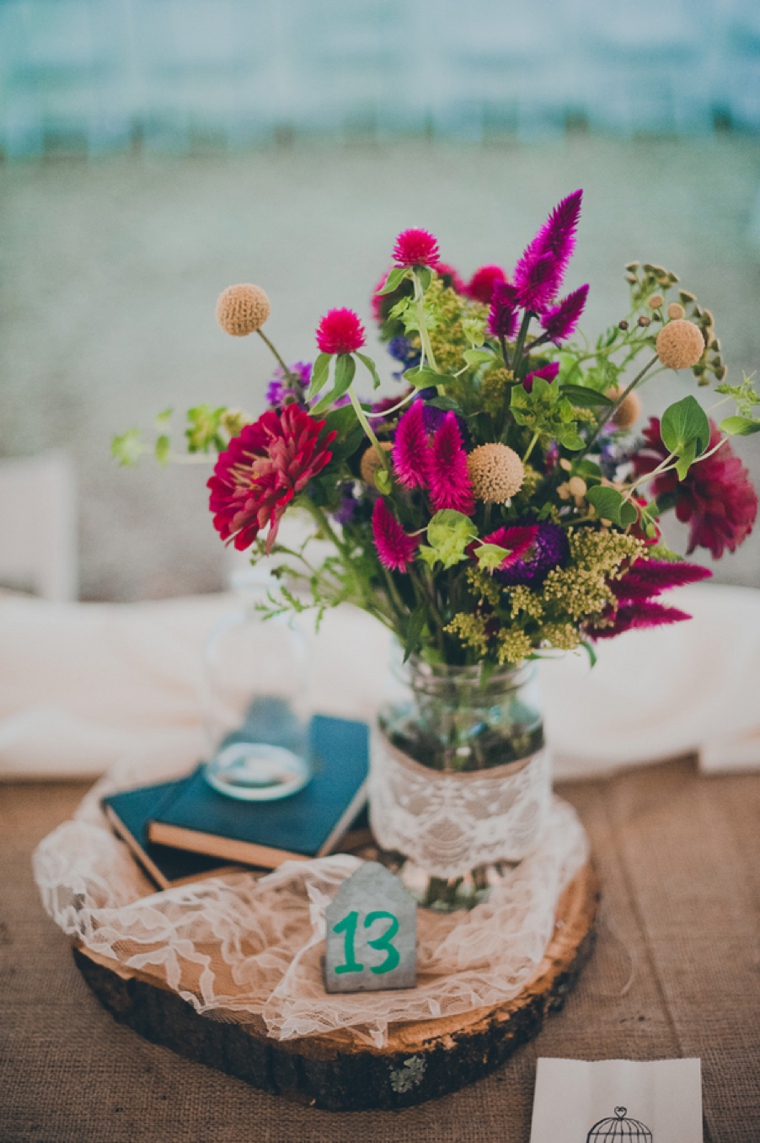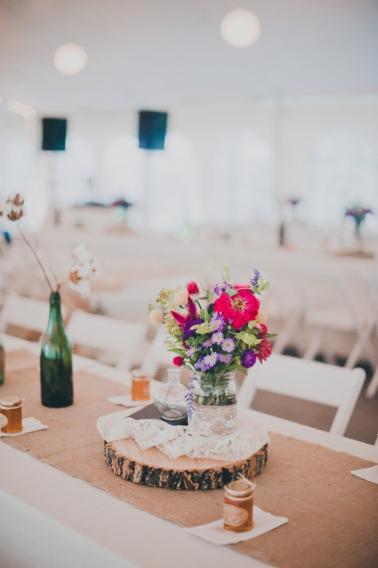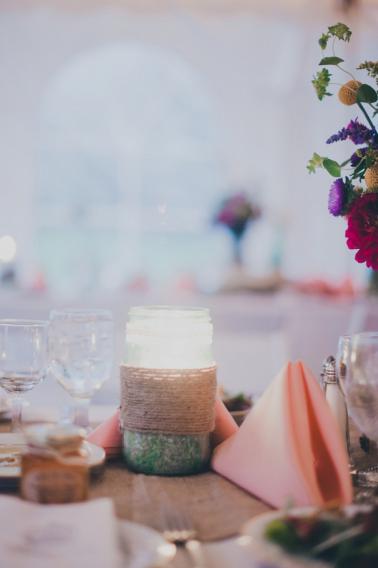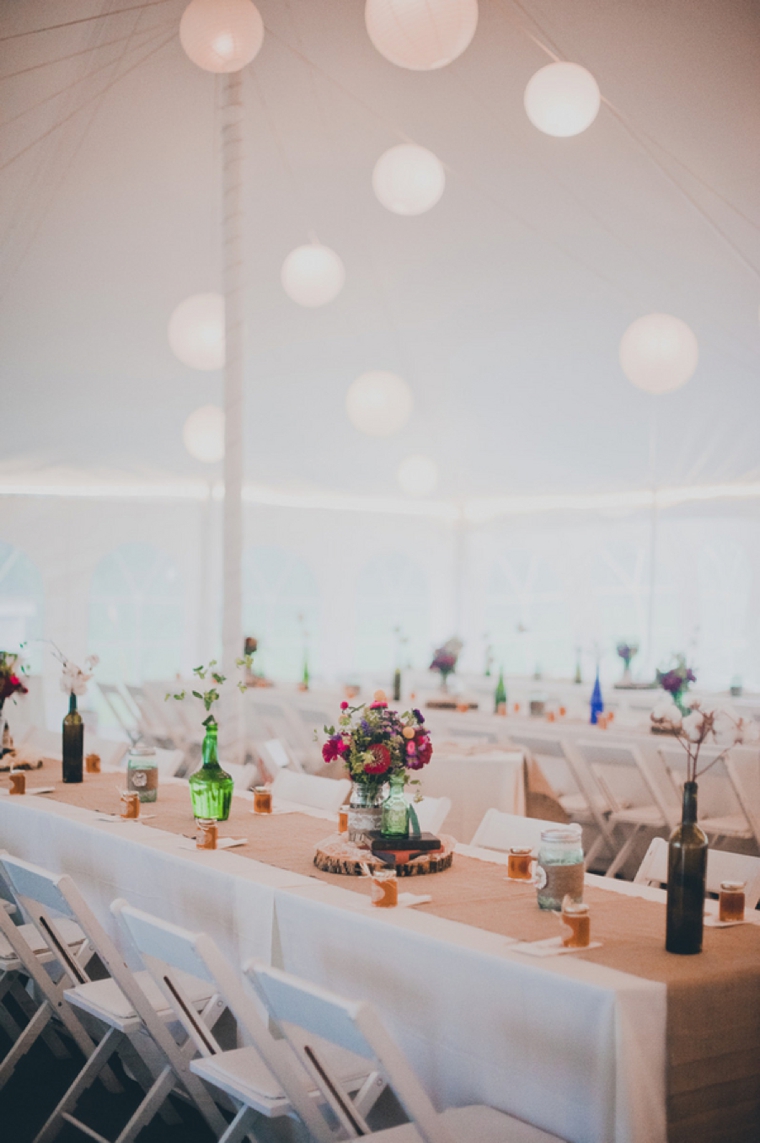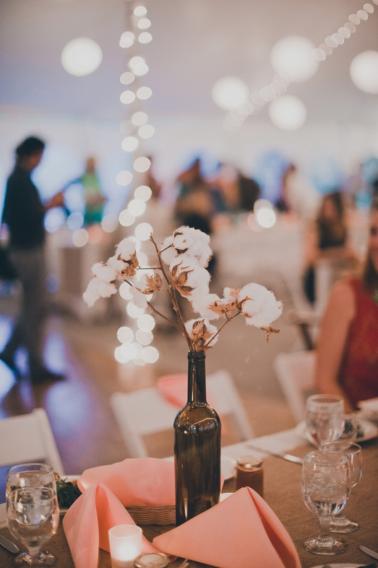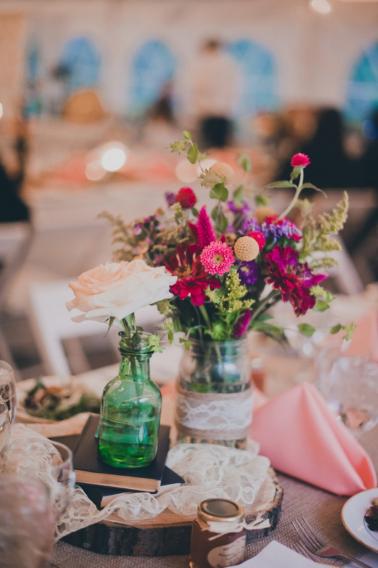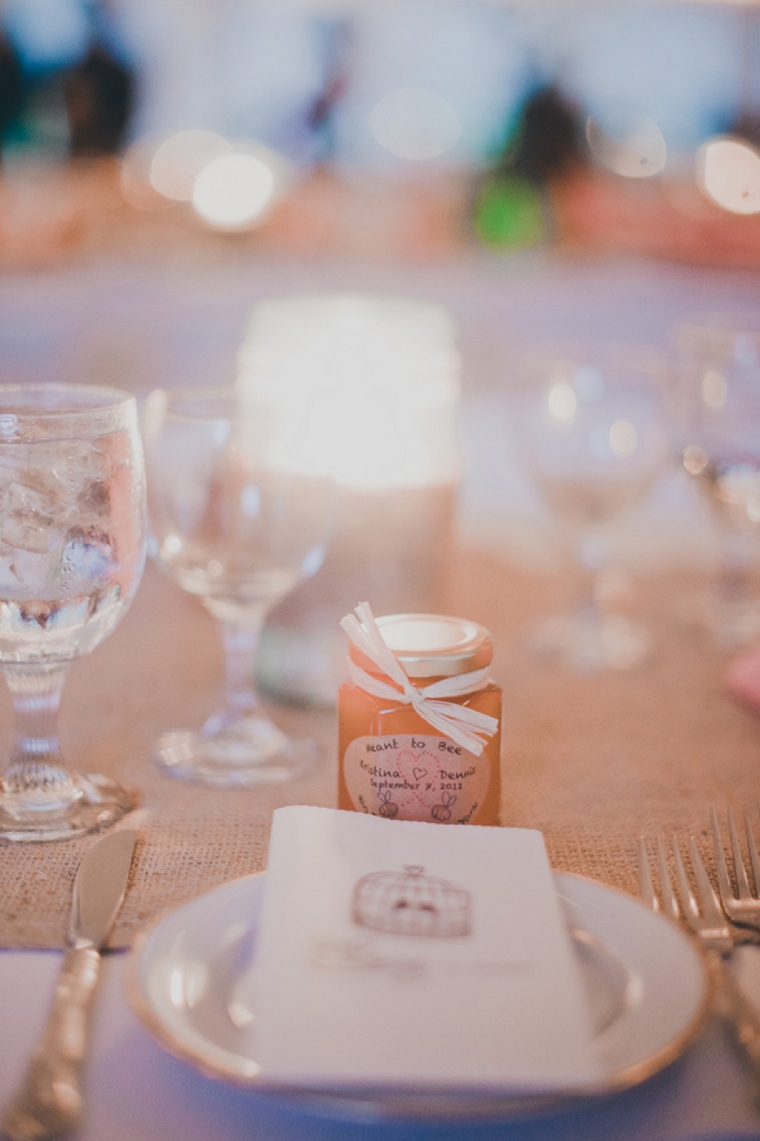 What was your favorite thing about your wedding?
It is so hard to pick just one favorite thing! I loved everything! But if I had to choose, I would probably say it was all of the personal touches. There wasn't one part of our wedding that I didn't get my hands on! My husband, sisters-in-law, mom and mother-in-law all had a hand in helping me craft! Although it was frustrating at times, I honestly had a blast hand-making so much of our décor. From the mason jar candles and vases, the wood tree stump that my father hand cut, the bunting signs, our candy bar gift bags, arrow signpost, and labels for our honey jars – the list goes on and on! And seeing it all come together that weekend was amazing. I really loved stepping back on our wedding day to take in all of the hard work that went into making our day so special and unique. The effort was noticed and appreciated by all of our guests as well. So in my eyes, our mission was accomplished. We managed to create a unique and memorable experience for both our guests and us. There was definitely nothing cookie-cutter about our weekend!

The double bonus was that I was able to reuse so many things in home, after the wedding. Since so much of it was part of our personal style, it fit right in with our home décor! And seeing it is a daily reminder of just how special our day was. I wish I could do it all again!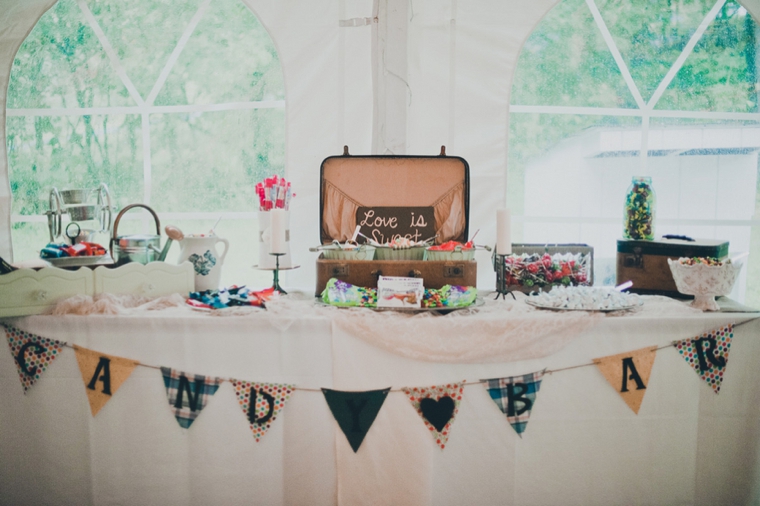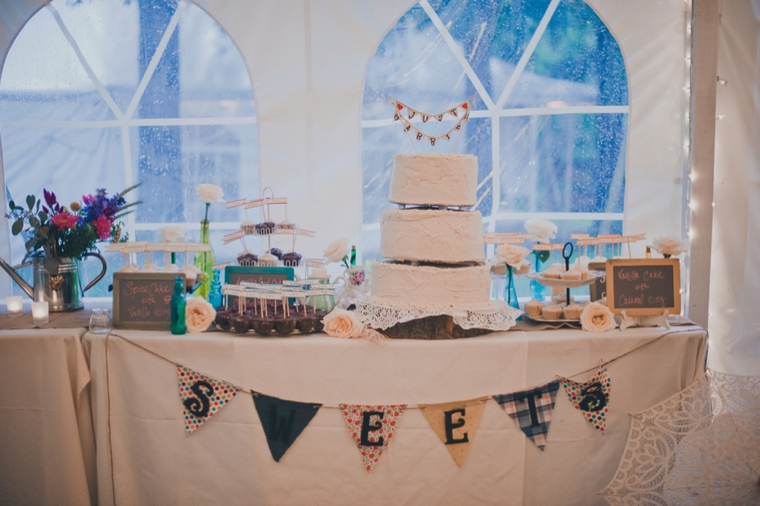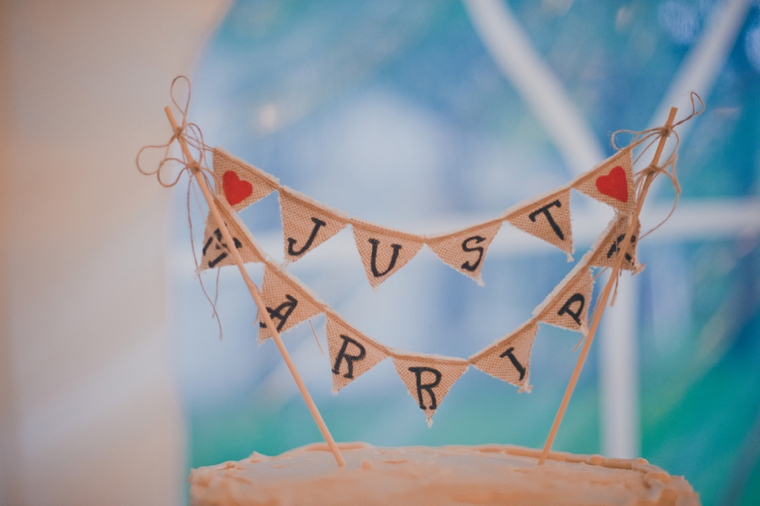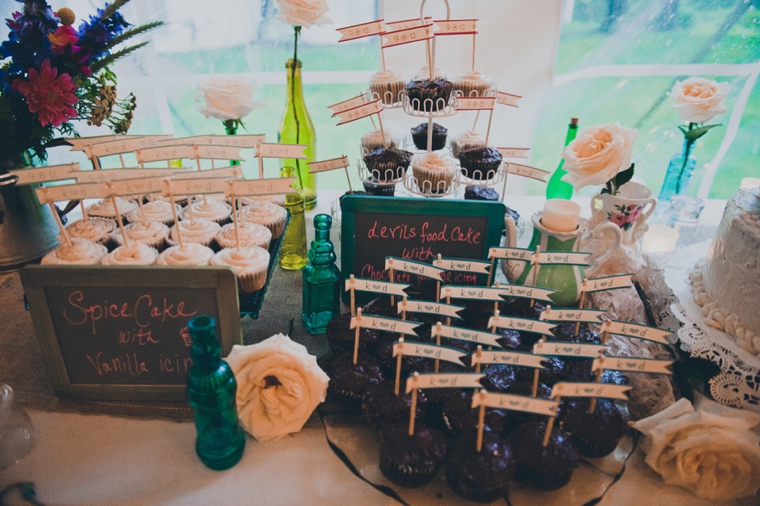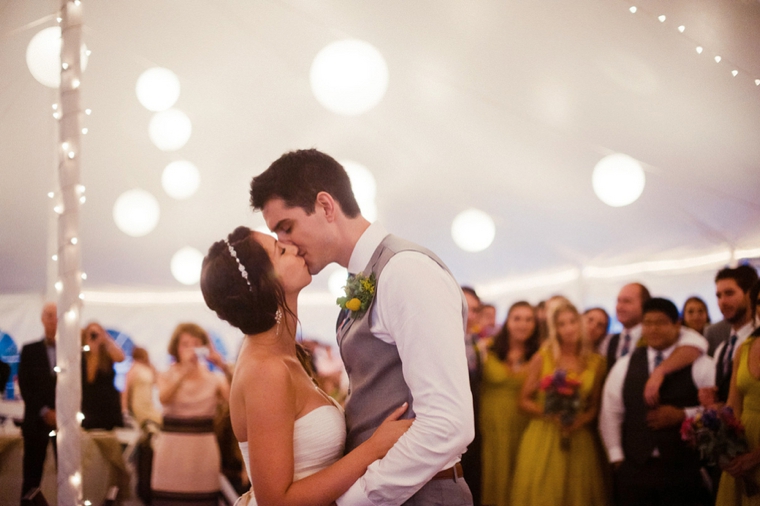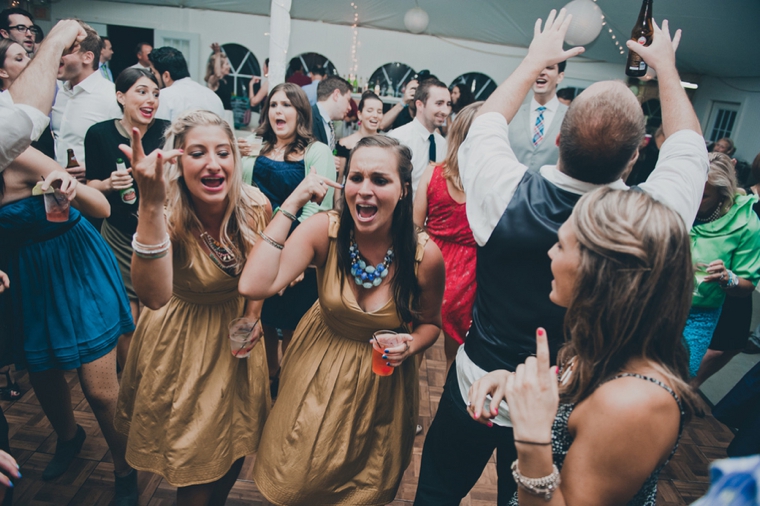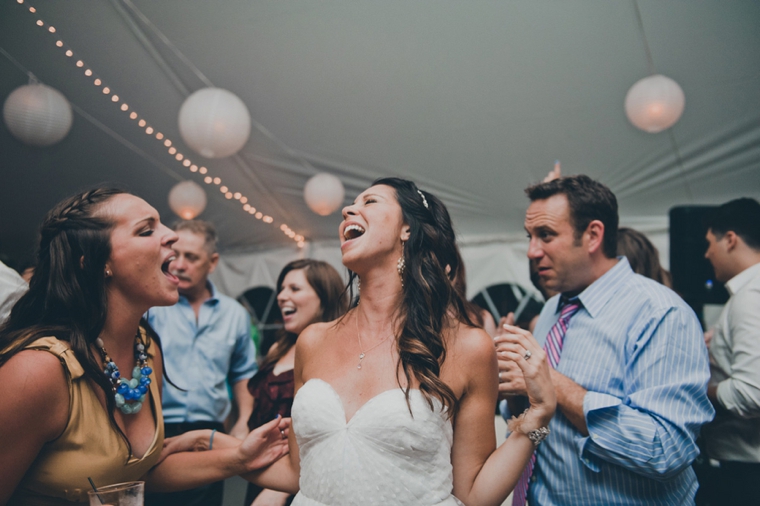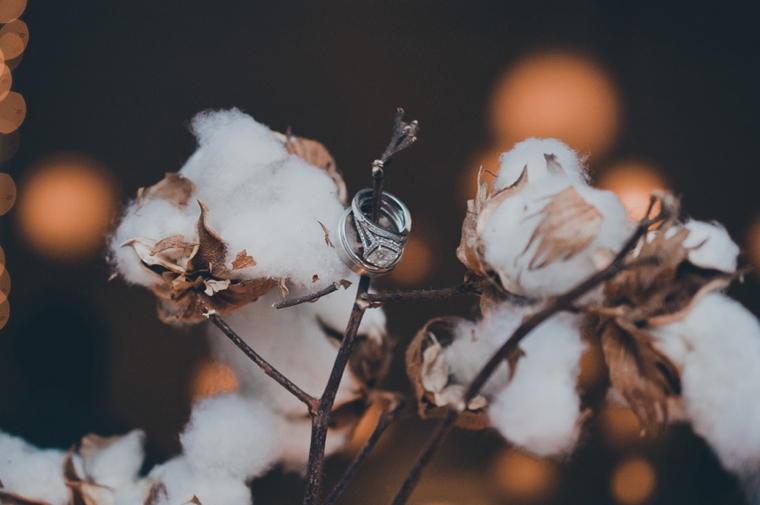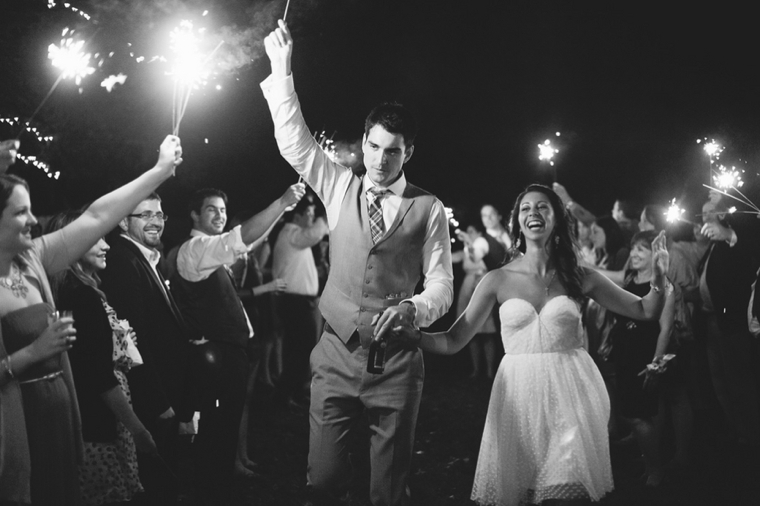 And you can see the whole day in action via their wedding film by Tree of Life Films!
Wedding Feature Film – Kristina & Dennis at The Full Moon Resort from Tree of Life Films on Vimeo.
What is your best piece of advice for other brides?
My best piece of advice would be: don't lose sight of your vision! It can absolutely be overwhelming at times, but just know that it will ALL be worth it in the end! With some of my best friends planning their weddings, I have often had to remind them of this. Of course there will be times when you want to forego projects or the little details, but I beg you – don't do it! Instead, enlist the help of your closest friends, bridesmaids, family members, etc. Just bribe them with booze and food; it will definitely work! :) And if you have crafty friends, take advantage! Use their creative genius to help keep you focused on your vision. They can breathe new life into a project that you're just about ready to give up on – believe me, I have been there. I don't know how things would have ended up if I hadn't leaned on some of my beautifully artistic friends! Just remember to pay it forward :)
I love Kristina's description of how her wedding style and design came about. It's so important to think hard about what kind of wedding you want and what you want your day to be like, and then make your decisions!
I'd love to hear how what kind of wedding you'll be having, and what has been helping you in your decision making!
Vendors who made it all happen…
The following two tabs change content below.
Lauren Grove is the editor and owner of Every Last Detail. A clueless bride-turned-wedding planner, Lauren uses her experiences and knowledge to educate and inspire brides all over the world.