[Editor's note: This Tips & Advice post comes to us from Debbie Orwat of Planner's Lounge. Debbie has extensive experience as a wedding planner and designer, and she has some amazing insight to share with us as an ELD contributor!]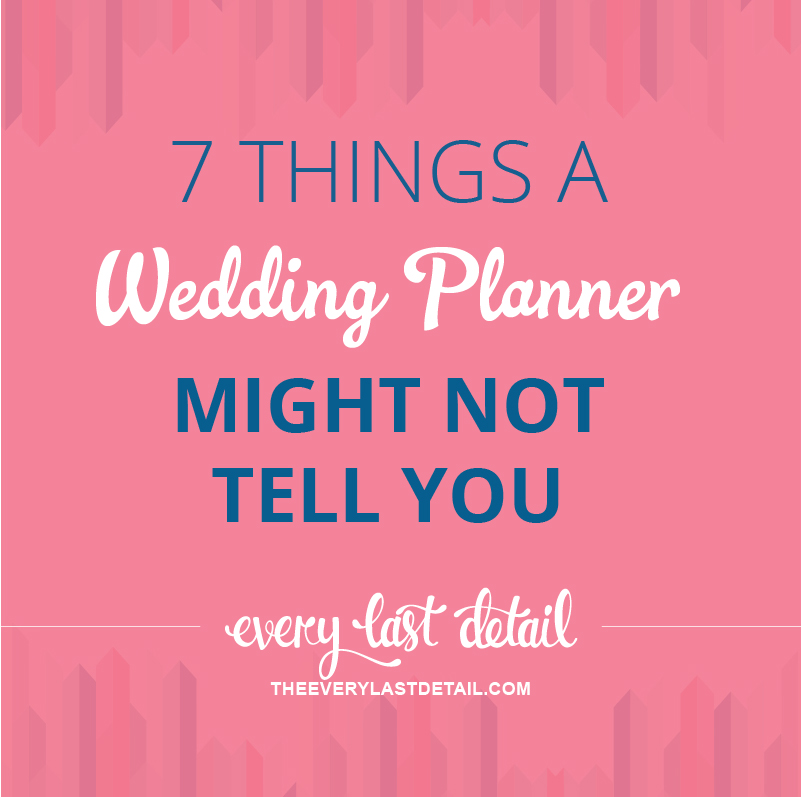 As the founder of an online community of thousands of wedding planners, I often hear from planners about things they wish their brides knew. Often times these are things that we would love to tell our clients but usually can't. But thanks to Every Last Detail, I'm able to share seven of these things that wedding planners might not tell you:
1. How emotionally involved we get in the wedding planning, design and coordination process.
We pour so much of our hearts and souls into every single event. We do get emotionally attached to some of our clients and families which makes us do a fantastic job because we truly care. You just can't put a price tag on that.
2. How much of our income goes to taxes and business expenses before we pay ourselves.
Many of our clients work in professional careers but do not own their own business. Understanding that your wedding professionals only make 50-60% of what you pay us (after taxes and business expenses) may help brides and grooms understand why we charge what we do.
3. We cannot remember every single detail of your wedding every single minute of the day during the planning process.
Wedding planners may have 10-20 weddings that they are planning at one time, each with hundreds of details. That's why we write everything down. It is also why we like to schedule meetings and phone calls in advance so we can refresh our memories first.
4. While we put everything we have into making sure our client's wedding day is the best it can be, we have families and other obligations as well.
Many wedding planners set up office hours to deter brides and their families from calling their cell phone at all hours of the day and night. Planners often schedule certain weekends and evenings off and can't always be available at the last minute. Many clients understand and respect this but we have a few who consistently think we should be available 24/7.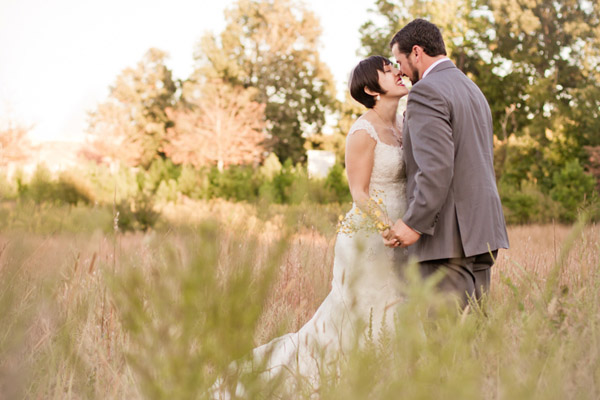 Image by Cat Pennenga Photography
5. If you hire your wedding planner after the planning process has begun, she or he needs to know every detail.
As soon as you hire your planner, the planner needs to know about all contracts already in place, vendor contact information and any problems you have come across with the venue, vendors or family during the planning process. For wedding coordinators to successfully pull off a wedding, we need to know details like the fact that the groom's parents are divorced, and if you sit them close to each other, they will fight.  Or that you are having a problem getting in touch with a particular vendor.  Many brides, grooms and their families don't fully understand that the wedding coordinator needs to know every single thing related to the wedding. Even if it's not something that you think is a big deal, it's better to err on the side of giving too much information.
6. We only have so much time and energy to get things done on the wedding day.
If our client has a two car loads of wedding details, favors and stationery to set up on the wedding day, we may need multiple assistants to get it all done in time. This is especially important to remember when there is a limited amount of time for setup at the venue. We may need to add on staff (and charge additional fees) to accommodate last minute requests as well. Even though we try to be superhuman, we can only physically accomplish a certain amount of work in a few hours.
7. We are an advocate for the bride and groom.
We are there to create your vision and make your day exactly what you have been dreaming about. We are also a buffer between you and all the details, vendors, mishaps and family members that would prevent both of you from completely enjoying and living in the beautiful moment of your wedding day.
These are just a few of the details that wedding planners would love to tell you but usually keep to themselves. Many of us live and breath our jobs and only want the best for our couples and their families. We love what we do and truly care about our clients.
———————————————-
Have any of you had your wedding planner (or any other vendor) tell you something about their jobs that you're now thankful for knowing? 
The following two tabs change content below.
Debbie Orwat is the Founder and Editor of Planner's Lounge. Planner's Lounge is a resource site and community for wedding and event planners to relax, talk, learn and inspire. Debbie is also the Owner and Creative Director of Save the Date Events, a multi-award winning event planning and design company based in Denver, Colorado. Debbie is also the Owner of StudioWed, a boutique showroom, design studio and concierge planning service.