Yep, you read that right- we're talking about room blocks today! Recommending lodging (and sometimes travel) options for your guests is a very important part of the planning process for your wedding, but it's often met with quite a bit of confusion. Room blocks are something that you certainly don't want to miss because they serve as a big help to guests when it comes to them knowing where to stay- plus it helps their wallets too! Reserving a block of hotel rooms or securing a group rate at a local hotel will be integral in accomplishing this, so here are a few things you should know about room blocks…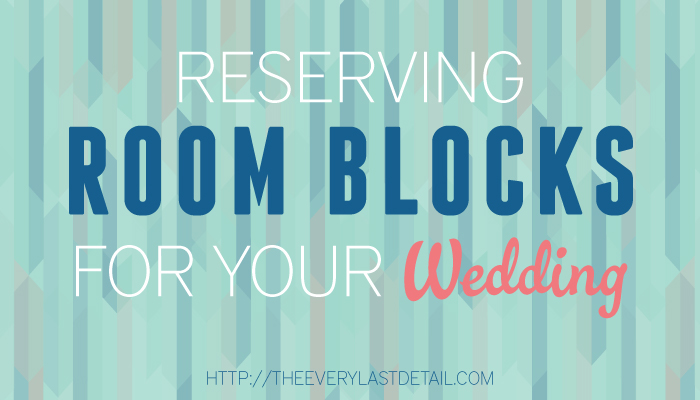 When To Reserve…
It's best to reserve your room block either when you send out your save-the-dates, or 6 months before your wedding- whichever comes first! however, if you're getting married during a holiday or a busy time of year for your area, it's a good idea to reserve your room blocks as soon as you've booked your venue. Include the lodging information on your wedding website (which your save-the-date should reference), and if you're so inclined, you can include an accommodations card in your invitation too.
Provide Options…
Obtaining discounted rates or room blocks at 2-4 hotels is the standard for most weddings. Typically is it helpful to have an economical lodging option, a mid-priced location and a luxury option for your wedding guests to choose from. Lodging options for guests should be located as close to your wedding venue as possible unless shuttles are being provided to and from the wedding or event.
For weddings with different ceremony and reception locations, some couples prefer guests to stay closer to the ceremony site while others prefer guests to stay close to the reception location. Consider where your rehearsal dinner and post-wedding brunch are located if you can't decide whether to have guests stay near the ceremony location or near the reception venue.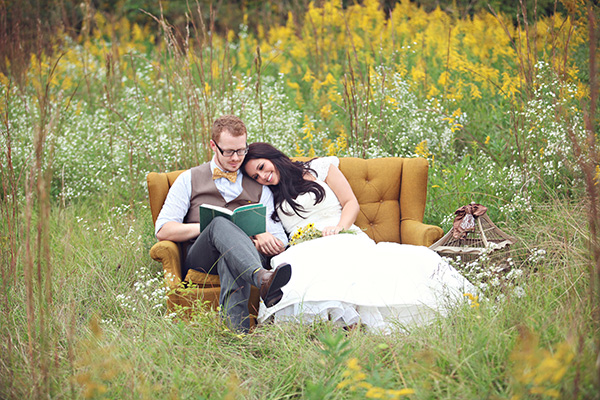 Image by j.woodbery photography
Inquire…
When inquiring about discounted group rates and room blocks, call or email the hotels and lodging properties to ask about discounted group rates and reserving a block of rooms for a special event. Some hotels and lodging properties offer complimentary group rates with no commitment while others require a credit card, contract and guaranteed revenue to hold a block of rooms. Keep in mind that if you choose to reserve a room block with your credit card, you will be financially responsible for any rooms that are not booked by your guests. As for the actual amount of time when obtaining a group rate or block of rooms, include a few days before and after your wedding at the discounted rate for guests who arrive early or stay for a few days after your wedding. And something else for you to ask about: if there are fees to deliver guest welcome bags and if any shuttles are available for your wedding guests (both things you should consider doing).
Know The "Expiration"…
For hotels that offer complimentary discounts and room blocks, ask when non-booked rooms are released back into general inventory. Many will release non-booked rooms 30-60 days prior to the event which means guests will have to book in advance to obtain special rates. You will want to let your guests know about this "expiration" date, because we all know that people love to wait until the last minute! Also, some hotels and lodging properties will offer a complimentary room or upgrade for you if a certain number of rooms are booked!
So now that you know just about all there is to know on room blocks, it's time to answer my question- have you reserved your room blocks yet? Oh, and as always, if you have any other questions, feel free to ask in the comments below!
The following two tabs change content below.
Debbie Orwat is the Founder and Editor of Planner's Lounge. Planner's Lounge is a resource site and community for wedding and event planners to relax, talk, learn and inspire. Debbie is also the Owner and Creative Director of Save the Date Events, a multi-award winning event planning and design company based in Denver, Colorado. Debbie is also the Owner of StudioWed, a boutique showroom, design studio and concierge planning service.