We're focusing on tips and advice for the newly engaged this month, and I thought it would be the perfect time to also highlight destination weddings. Because after all- some of you may decide right off the bat that you want to have a destination wedding!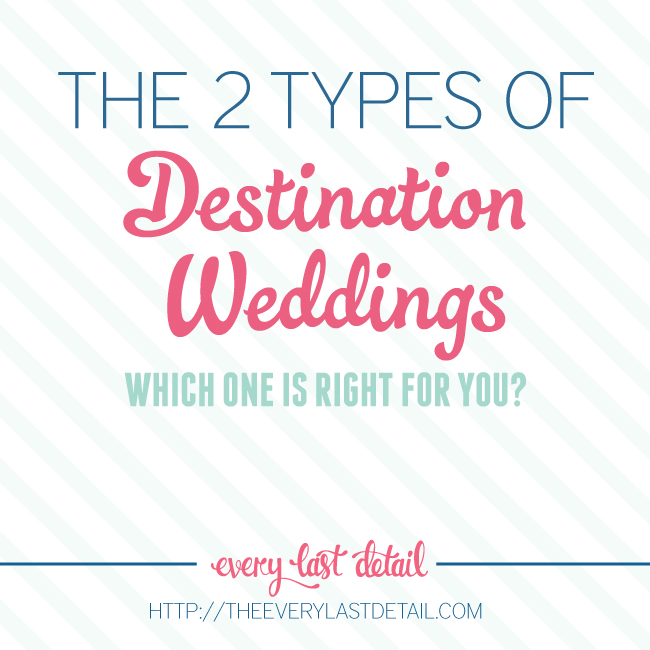 I started writing a post about destination weddings and why you should consider one, but as I was thinking, I realized that there are actually TWO types of destination weddings! Now right off the bat, let's establish that ALL destination weddings are weddings that take place in a location that will be a destination that you and/or your guests will have to travel to. Most destination weddings end up being fairly intimate in size, as people are usually traveling to the location to attend.
Now the big question is going to be whether or not a destination wedding is right for you, but first, we need to establish what the two types of destination weddings are…
Professional Destination Wedding
A "professional destination wedding" is one in which you are having your wedding in a location that is a destination for you and/or your guests, and you are using wedding professionals to carry it out. A destination wedding of this nature would include vendors such as:
– photographer
– wedding planner
– venue
– caterer & cake baker (if applicable)
– floral designer
– hair & makeup artist
– transportation
– officiant
– videographer
– entertainment
As you can see from the list of involved vendors above, this type of destination is more like a "typical" wedding, but it just occurs at a destination location. This type of destination wedding is usually a good option for a couple who wants to have a more custom, personal wedding, but still wants the intimacy that goes along with a destination wedding. Typically you will be planning the wedding (with your planner) from afar- likely with the help of the wonderful technology tools we have at our disposal now!
Sometimes a professional destination wedding will take place if many of your guests live near the "destination" location and you and your fiancé live far away. For example, you may have grown up in the destination location but have moved away, so therefore, it is a destination wedding for you.
Who a "professional destination wedding" is good for:
A couple who wants a wedding that will be custom-suited to their wants and needs, wants to work with wedding professionals to plan their day, and wants to enjoy time with their closest friends & family.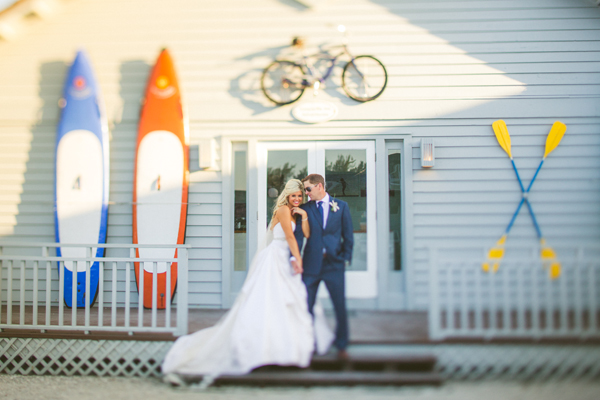 Image by Concept Photography
Resort Destination Wedding
A "resort destination wedding" is probably the most common type of destination wedding and what most people think of when they hear "destination wedding". This type destination wedding is in a location that the couple does not live in, and takes place at a resort, such as Sandals or Dreams.
A resort destination wedding typically involves a package in which you make selections for your wedding based on what the package includes. Typically, many things for your wedding are included in the package, such as all vendors, food, and florals. Often times you are able to customize aspects of the wedding package, but sometimes you cannot- this is dependent on the resort and the package selected. Resort destination weddings are usually fairly intimate in size, as a resort destination wedding will often times take place at an all-inclusive resort, and invited guests will pay their own way to attend your wedding. It's typical for a couple and their guests to create a vacation out of attending a resort destination wedding (I know I would!). We'll be talking a little more about resort destination weddings later on this week, so keep an eye out for more info on this!
Who a "resort destination wedding" is good for:
A couple wanting an intimate wedding in a destination location who doesn't want the stress and decisions that typically come with planning a wedding.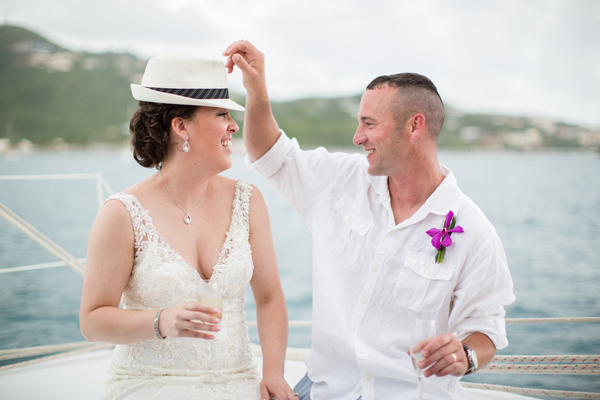 Image by Lindsay Fauver Photography
Now as you can see, there are definitely a few things that ALL destination weddings have in common. The location itself is what really makes a destination wedding. But for me, the winning factor is the intimacy of your guest list, and therefore the intimate celebration of your marriage. As a result of this aspect, you're able to have more personal details, and can also have more meaningful time to spend with your loved ones. Winning all around if you ask me! But don't just take my word for it… some of The V List's professionals who have experience with destination weddings shared their insights:
"Destination weddings work for the couple who wants a unique, intimate experience where they really get to spend a lot of time with their close family and friends. It is good for the couple who may have a really large extended family who wants to be able to cut down on their guest list, but not necessarily their cost (a common misconception). Destination weddings are different because they aren't just the day, but rather the whole week/weekend and it is all about creating an experience for both the bride and groom but for the guests as well." – Destination Wedding Planner, Just Save The Date Events

"Destination Weddings are the best because they are so uniquely intimate. As a photographer, I love having that kind of relationship with my couples! The images from my destination weddings have been some of the most authentic, romantic, and breath-taking images I've ever captured. I am invited into the story in a deeper way with destination weddings and the result is incredibly personal images against stunning backdrops that will be cherished for a lifetime." – Destination Wedding Photographer, Lindsay Fauver Photography

"Couples should definitely consider a destination wedding if creating an experience is important to them. Destination weddings have a different feel to them, as the celebration includes more than just the wedding day. The couple can enjoy activities with family and friends over a few days and the wedding guests are more on a 'vacation mode' so the environment surrounding the big day is more relaxed." – Destination Wedding Photographer, Kismis Ink
---
So there you have it- the two types of destination weddings! I'm curious as to whether or not any of you are considering- or have decided on- a destination wedding, and if so, what kind! I would love to hear from you in the comments!
[Editor's note: Please note that the aforementioned explanatory concepts are ELD's own terms and opinions, and are not official or commonly used terms.]
The following two tabs change content below.
Lauren Grove is the editor and owner of Every Last Detail. A clueless bride-turned-wedding planner, Lauren uses her experiences and knowledge to educate and inspire brides all over the world.