Hi friends! You may recall that few months ago, I took a quick trip to California to tour the fabulous Palm Springs. This tour was of course wedding-specific, and I was able to visit several of the best and most gorgeous Palm Springs wedding venues… and I'm so excited to share them with you today!
Palm Springs is becoming a popular destination wedding location- and I can definitely see why! It doesn't matter if you're in a nearby California city or in busy NYC- being in Palm Springs gets you away from it all. You feel like you're in a whole other world- and isn't that what we all want when we travel? Not to mention that the unique style, kind people, and historic town create a perfect ambiance… everything was beyond what I ever imagined! If you're thinking of a destination wedding, you're absolutely going to want to see these amazing Palm Springs wedding venues!
Lucky for you, my friend Erin of Papered Heart Photography joined me to document the trip, and she captured some incredible shots of the venues we toured in Palm Springs. And since here at ELD we're all about information, I also asked each location to answer a few questions so you can get to know the properties a little better. Shall we begin?
—————————————————————————-
Viceroy Palm Springs
—————————————————————————-
Viceroy Palm Springs is a 67-room boutique resort that updates the dramatic modern Regency style popular during Hollywood's gold age and Palm Springs' original era of glamour.   Originally built in the 1930s and restored by the iconic Kelly Wearstler, the resort offers a chic, design focused venue and breathtaking views of the San Jacinto Mountain range from every event lawn.  Only hosting one wedding a day, all couples receive our undivided attention.
What are the wedding options that your property has available?
We offer two event lawns for outdoor ceremonies & receptions.  We also offer an intimate and residential style 1700 sq ft ballroom for receptions, dancing &/or after hour lounges.
What differentiates your property from others?
Viceroy Palm Springs embraces mountain views from every angle yet still provides an intimate experience. With the ability to host both ceremony & reception outdoors, couples get to soak in the beautiful weather that Palm Springs is known for.
A note from Lauren: We actually stayed at the Viceroy, and it was absolutely amazing! The food was phenomenal, the rooms were perfect, and the grounds were impeccable! And of course I loved the modernized old Hollywood style- so inspiring. I can't recommend Viceroy Palm Springs enough! :)
[PS- Keep an eye out for a special inspiration feature that took place at the Viceroy during this trip!]
—————————————————————————-
Parker Palm Springs
—————————————————————————-
A Parker Palm Springs wedding can be anything you dream of – from a small elegant affair, to a garden party wedding, to an  extravagant celebration with fireworks and all.    The natural landscape of the Parker is so stunning that it doesn't take much for your every whim to becomes a reality. The lush Estate feels comfortable enough to be a home and, at the same time, elegant enough for a grand wedding.
What are the wedding options that your property has available?
Our 13-lush acres provides endless options. Just to a name a few… A beautiful ceremony on the Croquet Lawn framed by a natural arch of olive trees,  followed by cocktails and nibbles of your choice in the ballroom area.  Do not let the word "ballroom" fool, as it is far from your "norm." The space is second to none. A little hidden gem to the property is our The Mid Century Modern Gene Autry House which can host as little as 30 or as many as 70. For the grand and glitz, our private 18th hole (lawn) will wow up to 800 of your closest friends and family.  But the options are endless. 
 What differentiates your property from others?
Imagine a desert estate where luxury is fun.  Five Star Service, No Attitude.  The Parker Palm Springs redefines luxury as Happy Chic.

A note from Lauren: The Parker was one of my personal favorite properties. The eclectic, chic style still had an air of romance and sophistication, which is of course perfect for a wedding. I was (and still am) quite obsessed with the large outdoor space that they had- lush green grass, surrounded by tall hedges, and bigger than a football field! So many amazing possibilities… and I of course can't forget the "secret garden"-esque gate to enter the whole space. Gorgeous!
—————————————————————————-
Riviera Palm Springs
—————————————————————————-
The Riviera has been transformed with a 70 million dollar rejuvenation and the "Hollywood Regency" style is cool, chic and sophisticated.  While we continue to honor this iconic hotel's storied past and grand history, the revitalization has put the Riviera on the map as Palm Spring's most unique, premiere destination resort.
What are the wedding options that your property has available?
We can provide an intimate space for 20 guests or a Grand Ballroom for up to 400 guests! Each location is unique…from our "Wexler Garden" for ceremonies to our "Chiki Pool" for out of the box station style receptions to our traditional "Grand Ballroom" for glamorous seated dinners.
What differentiates your property from others?
Our connection to Old Hollywood, our private event space, fantastic service and food and attention to detail. Also, our style is unique in a retro, mid century modern kind of way. Very different fdorm many desert resorts that are more in the Spanish, stucco wall, tile roof style.
—————————————————————————-
ACE Hotel & Swim Club
—————————————————————————-
Weddings at Ace Hotel & Swim Club are unique in every sense of the word – our desert location has a stunning mountain backdrop. Our indoor/outdoor venue options capture all the desert elements and we offer delicious food and beverage options with a focus on local and organic ingredients – no two weddings here look or feel alike. 
What are the wedding options that your property has available?
The Commune (ceremony and reception), The Clubhouse (ceremony and reception),  The Stargazing Deck (small ceremony or reception)
What differentiates your property from others?
Ace Hotel & Swim Club is a hotel, resort and spa that is pet-friendy, offers a wide range of room types (including rooms with patios) and several unique event spaces that can be easily transformed based on individual preferences. There are two pools, a restaurant and a bar, and we offer a range of activities and events every day of the week including live music sessions, bingo, yoga and much more. There's plenty to do when you feel like it but you can also just relax, enjoy spa treatments and lounge by the pool during your entire visit if you so wish.
—————————————————————————-
Hard Rock Hotel Palm Springs
—————————————————————————-
From indoor and outdoor venues perfectly suited for weddings as spectacular as 500 or as intimately sublime as 50, Hard Rock Hotel Palm Springs provides a setting that easily combines lace and petals with a dramatic mountain view backdrop that allows you to take center stage. Combined with impeccable service delivery, an incomparable culinary team and an event planning staff bursting with fresh new ways to add glamour to your wedding, Hard Rock brings new meaning to celebrating your Love, Love, Love.
What are the wedding options that your property has available?
The Hard Rock Hotel features All You Need Is Love Custom Wedding Packages that are exclusively put together to make your day extra special!  Our wedding packages include indoor and outdoor ceremony and reception site options, full custom catering selections, and all décor items you need to make a show-stopping event .  We can also further customize wedding packages based on the couple's specific vision and needs.  We partner with Wedding Warriors, the desert's premiere wedding association, to connect you with the best of the best vendors.
What differentiates your property from others?
The Hard Rock provides the ultimate destination experience to encompass all of the senses: 
– Check-in VIP Style with a Glass of Champagne and Personal Concierge Services
– Soak in the Sun in One of our Cabanas with signature cocktails & poolside DJ entertainment
– Enjoy Touring our Private Collection of Memorabilia Pieces of Your Favorite Entertainers from Lady Gaga to Elvis
– Take Part in our Sound of our Stay Program- Learn How to Play the Guitar in Your Room, Mix Tracks, or Download Custom Playlists.
– The Party Doesn't Stop!  We host DJ's in our Lobby on the Weekends from 10pm – 2:00am…  You Never Need to Leave!  Great for Wedding Reception After-Party Entertainment.
—————————————————————————-
Escena Golf Club
—————————————————————————-
Every wedding at Escena begins with a quintessential Palm Springs foundation of modernist style, stunning architecture, seamless indoor/outdoor flow and a jaw-dropping setting. From there, our expert catering and culinary team works with you to customize your event program, menus and extra touches to ensure that your special day will be uniquely yours and unforgettable by all.
What are the wedding options that your property has available?
Thanks to its wide array of indoor and outdoor spaces, Escena can accommodate weddings of just about any size, whether you have 20 or 200 guests. Escena features an event lawn with a grand lake and mountain backdrop perfect for ceremonies. Reception spaces include a private indoor event room that flows out to a private event patio. Wedding menus and other details are customized from the very beginning and followed meticulously until your last guest departs.
What differentiates your property from others?
Aside from its incomparable setting, adaptable spaces and diligent staff, we work hard to make your wedding fun. This starts by being easily accessible by car or by air and just a short distance from all of Palm Springs' hotels, so your guests don't have to stress about getting here or getting home. Parking is easy, and for pre-wedding golf outings Escena Golf Club is regarded as one of the best golf courses in the entire area.
—————————————————————————-
Colony Palms Hotel
—————————————————————————-
Colony Palms features some of the most distinctive and glamorous event and wedding space in Palm Springs coupled with our best-in-class chef and catering team with the experience to deliver. Always artful and seductive, our sophisticated and stylish grounds provide a truly unique backdrop and requisite luxury for any event. Our poolside terrace, cabanas, and extensive gardens and grounds along with the Purple Palm Restaurant & Bar provide a variety of stunning settings for weddings.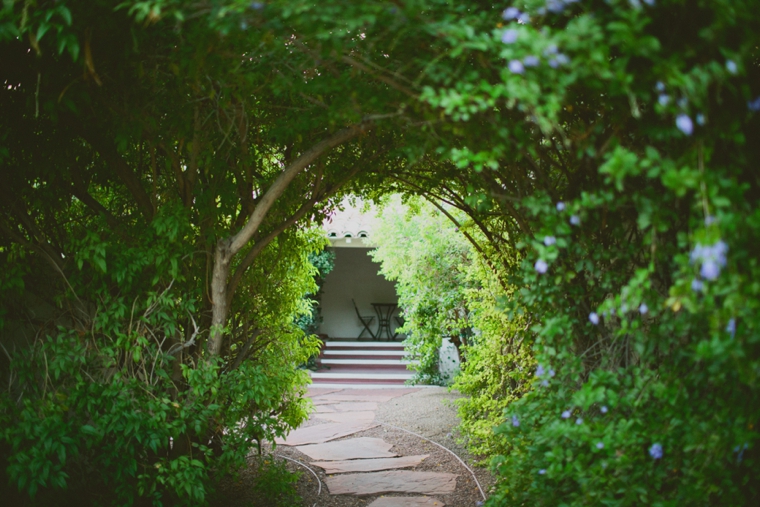 What are the wedding options that your property has available?
CEREMONY CAPACITY: The site holds 200 seated guests outdoors.
EVENT/RECEPTION CAPACITY: The site can accommodate  up to 200 seated or 300 standing outdoors.
A complete buyout of (56) guest rooms on Friday and Saturday nights, along with a buyout of the Purple Palm Restaurant is required for a Saturday wedding.
Rates and Food and Beverage minimums vary depending on the season.
What differentiates your property from others?
The most differentiating factor of hosting your most memorable event at Colony Palms Hotel, is the exclusivity of having the grounds as your private home for you and your guests for the entire weekend. You won't be one of two or three Brides on the same weekend at Colony Palms.
—————————————————————————-
Saguaro
—————————————————————————-
With panoramic views of the San Jacinto Mountains and award-winning flavor from Iron Chef Jose Garces, the Saguaro provides all the elements necessary for a memorable event!
What differentiates your property from others?
Palm Springs gets an average of 354 sunny days a year. It would be a shame to let any of those days go to waste. With a buzzing pool scene and vibrant flavor from Iron Chef Jose Garces, The Saguaro Palm Springs invites you to the desert for uncomplicated fun with some 1950s Technicolor.
I think it's safe to say that The Saguaro Palm Springs just screams FUN! I was in color heaven with all the bright bold colors everywhere! PS- that gal pictured above with me is Heather of Style Unveiled! :)
—————————————————————————-
Alcazar
—————————————————————————-
Alcazar is Relaxed Luxury, Community, Creativity, Love, and Integrity. The foundation of everything we do is our desert surroundings and the things we love: Food, Music, Drink, Design, Art, Travel, and Culture.
What are the wedding options that your property has available?
We offer several unique spaces at Alcazar as well as at our much buzzed-about restaurants, Birba and Cheeky's. We are creative bunch and love to think outside of the box! 
What differentiates your property from others?
We give our guests something unpretentious, thoughtful, and a bit out of the box. Our guests have come to trust that this is a place to explore new things and feel at home doing so. We pay close attention to their needs, whether they want to jump right in or need a gentle helping hand. We are very serious about their experience but as always it is presented with a sense of adventure, sincerity, and whimsy.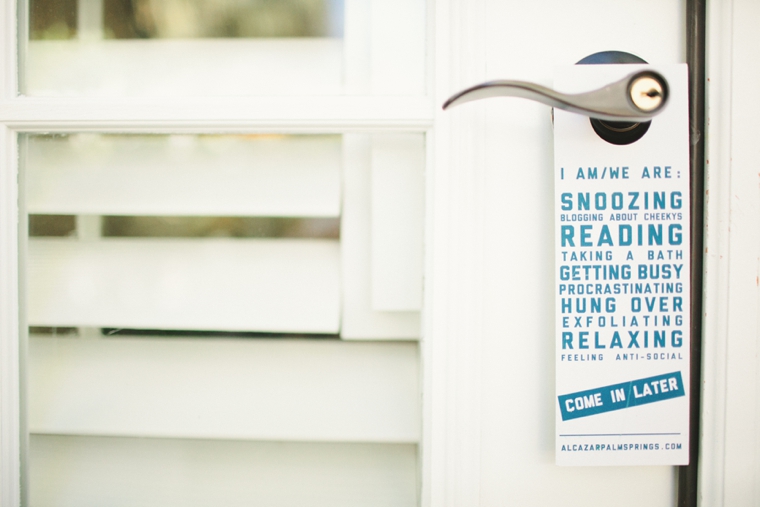 —————————————————————————-
Colony 29
—————————————————————————-
A completely private and gated estate, yet only blocks from the excitement of downtown Palm Springs, Colony 29 provides a once in a lifetime experience as an exclusive private retreat. 
What are the wedding options that your property has available?
Three venue areas are available for events, with the largest venue offering approximately 7,000 square feet of space including lush lawn and concrete slab ideal for catering or dancing. The second venue is ideal for weddings or speaking engagements with a raised stage and open lawn area. The third venue is perfect for more intimate gatherings, with 1,500 square feet nestled in the side of the mountain offering sweeping views of the Colony 29 property and Downtown Palm Springs. 
What differentiates your property from others?
Set against the base of the San Jacinto Mountains, Colony 29 is a seven-acre gated compound comprised of six separate homes, which can accommodate up to 26 overnight guests. Located just steps from Downtown Palm Springs and the finest in dining, culture, and nightlife of Palm Canyon Drive, Colony 29 provides privacy and exclusion with the ease of accessibility to all local attractions. 
—————————————————————————-
O'Donnell House
—————————————————————————-
Weddings at the O'Donnell House are nothing short of magical. Tucked against a rustic Cliffside overlooking the entire valley, this historic Spanish Colonial estate welcomes couples to pledge their love in one of Palm Springs most romantic settings. Then dine and dance on a sweeping outdoor terrace beneath the stars—spectacular!
What are the wedding options that your property has available?
Rent the O'Donnell House on its own for your ceremony and reception, and add in event coordination plus the crème de la crème of desert vendors. For the ultimate indulgence, combine the O'Donnell with a romantic stay at the exquisite Willows Historic Inn. Buy out the 8 rooms for the weekend, and you have the option of hosting events like a Rehearsal Dinner or Day-After brunch alongside the waterfall patio. Tell us your vision and your budget, and we'll customize your package!
What differentiates your property from others?
The Privacy: The hilltop estate is exclusively yours for your celebration
The View: A spectacular panorama of the desert sunset, which transforms to a carpet of glittering stars and city lights at night.
The Service: Experienced, reliable and very personalized—The Events Department transforms this unique location into your own desert dreamscape!
—————————————————————————-
Palm Springs Aerial Tramway
—————————————————————————-
If you are looking for a spectacular, beautiful and breathtaking location for your special day look no further than the Palm Springs Aerial Tramway. Located nearly 3 miles above the Coachella Valley with panoramic views of the desert and the cities of Palm Springs, Rancho Mirage, Indian Wells and Palm Desert, just to name a few.
What are the wedding options that your property has available?
With three locations to choose from the Palm Springs Aerial Tramway has what it takes to make your wedding day memorable. Choose the restaurant balcony overlooking the desert resorts, the Francis Crocker Room with a rugged Alpine lodge feel, complete with a stone fireplace and giant pine trees just outside the windows, or a more intimate wedding in our private banquet room.
—————————————————————————-
Moorten Botanical Garden
—————————————————————————-
Moorten Botanical Garden is a popular historical garden showplace and has been the setting for hundreds of romantic weddings. The private family estate is the home of the Moorten family, who created this unique botanical garden to share with the world.
We also visited some venues that we weren't able to get images of because it was already dark. However, you still absolutely must be sure to check out the peaceful, Mediterranean style Korakia and the historic Palm Springs property The Willows!
And a few more images of the fabulous historic downtown of Palm Springs…
We stopped by the My Little Flower Shop, and I of course had to fall in love with a color blocked centerpiece featuring garden roses and peonies…
And the Trina Turk store… pretty sure I could have spent all day in there just oohing and ahhing over their bright colors and fun patterns. I secretly wish I could live there!
—————————————————————————-

What I loved most about Palm Springs was that all of the wedding venues that we saw were different and unique in their own way. From showcasing the history of Palm Springs, to incorporating bold and modern design elements, there is seriously something for everyone in this destination wedding location! If you want even more information about having a wedding in Palm Springs, be sure to check out the official website for Palm Springs– they have some excellent wedding info! And heck, even if you're not thinking of getting married in Palm Springs, you should consider it for a honeymoon… some of these properties were SO romantic! I'll definitely be returning one day with my husband! [I have to extend a special thank you Heather of Style Unveiled for recommending me to go on this trip with her! And to Erin of Papered Heart Photography for traveling to California with me to capture all of the Palm Springs Beauty!]
As far as all the venues go, I really don't think I can choose a favorite because they are all so different! I'll tell you what though- I really loved the private properties. We don't have too many of those here in Florida where I'm based, and needless to say, I was quite jealous! :)
How about you… do you have a favorite from these 14 Palm Springs wedding venues?
—————————————————————————-
This trip and the above post was sponsored by the Palm Springs Tourism Bureau. All opinions are the author's own!
The following two tabs change content below.
Lauren Grove is the editor and owner of Every Last Detail. A clueless bride-turned-wedding planner, Lauren uses her experiences and knowledge to educate and inspire brides all over the world.