The information below is part of the "What Weddings Really Cost" post and is meant to provide knowledge about wedding costs. Please read this post to understand the below information!
Below is an estimation for what a very basic, "simple and pretty" 100 guest wedding would cost in South Florida.
Please note: This is JUST an estimation to show average price points for the various elements needed for a wedding, and does not include any "bells and whistles". This should not be considered an exact representation of all South Florida weddings, as each wedding is unique to the couple and their preferences!
Venue: $3,500
Food and Beverage with Service: $12,500
Florals and Decor: $2,000
Linens and Rental with Delivery: $1,000
Photographer: $3,500
Cinematographer: $3,500
Month-of Planner: $1,500
Paper Goods: $600
Entertainment/Music: $1,000 (DJ and Basic Uplighting)
Hair and Make-up: $250 (Bride Only)
Transportation: $700
Cake: $650
Ceremony Costs: $500
TOTAL: $31,200
This estimation is courtesy of South Florida/Palm Coast wedding planner Stefany Allongo of The Majestic Vision, who is a member of The V List.
From Stefany: 
"I pride myself on finding great vendors that come in under the average, but these are the averages as I've experienced them."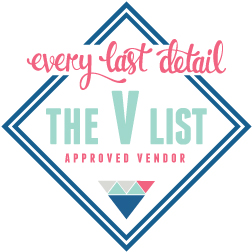 Getting married in South Florida? Click above to find Florida V List Members!