Do you ever see a wedding on a blog and think, "Wow, I wish I could have gone to that wedding – it looks like so much fun!" That was my reaction when I first saw these photos from Sara Kauss Photography. The couple, Maggie and Jim, met on St. Patrick's Day in 2010, so it was only fitting that they got hitched on St. Patrick's Day a couple of years later! They're also both from South Florida, so their Deerfield Beach wedding had a super-cool lounge vibe – and of course they took photos on the beach!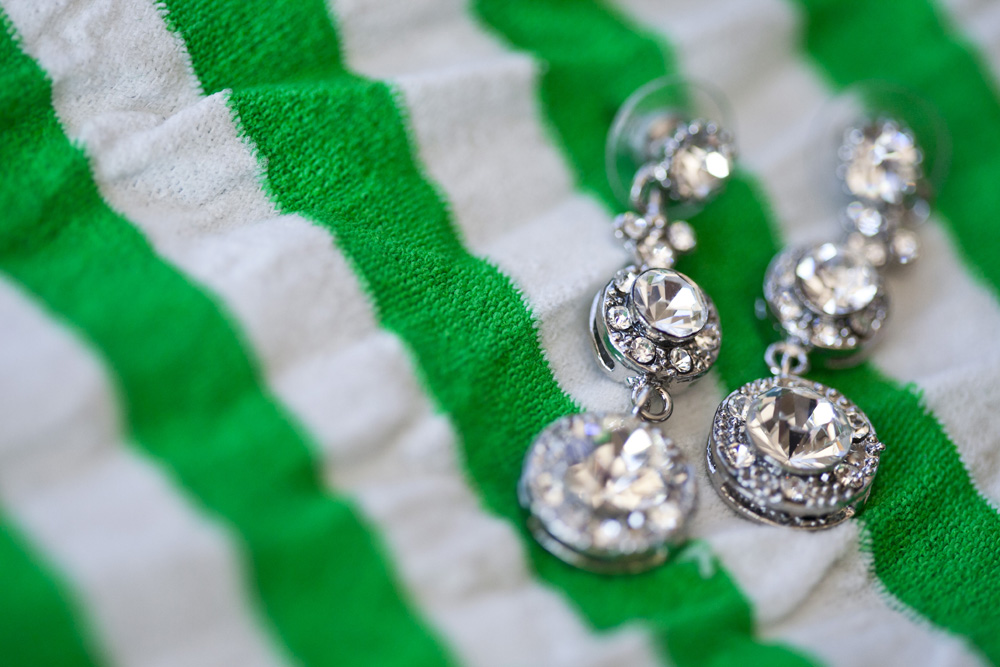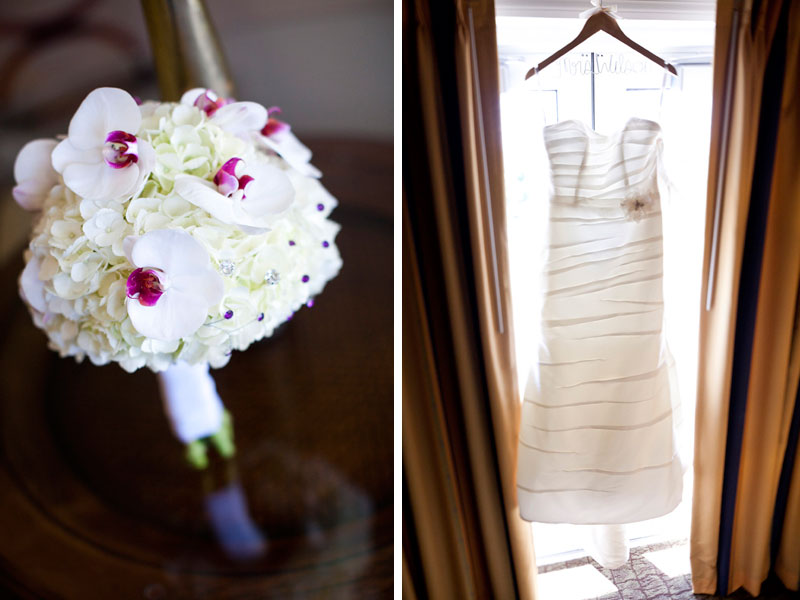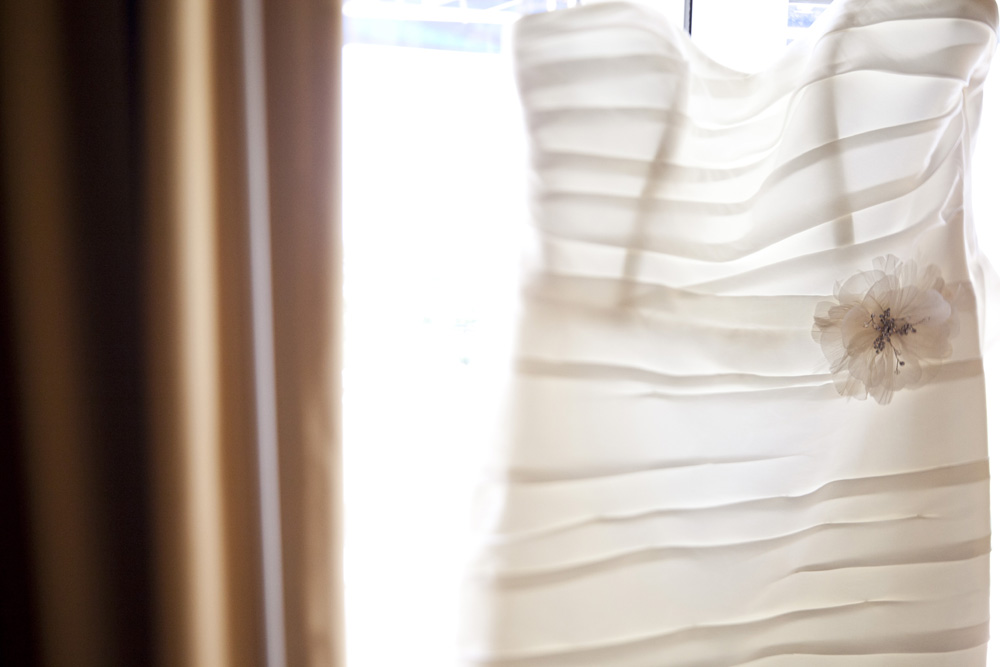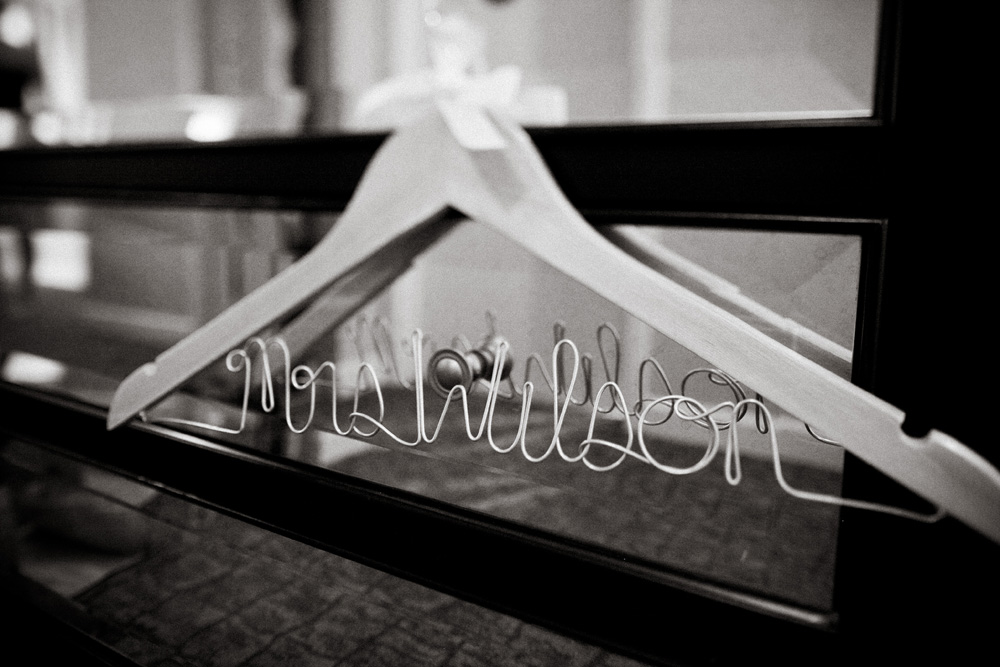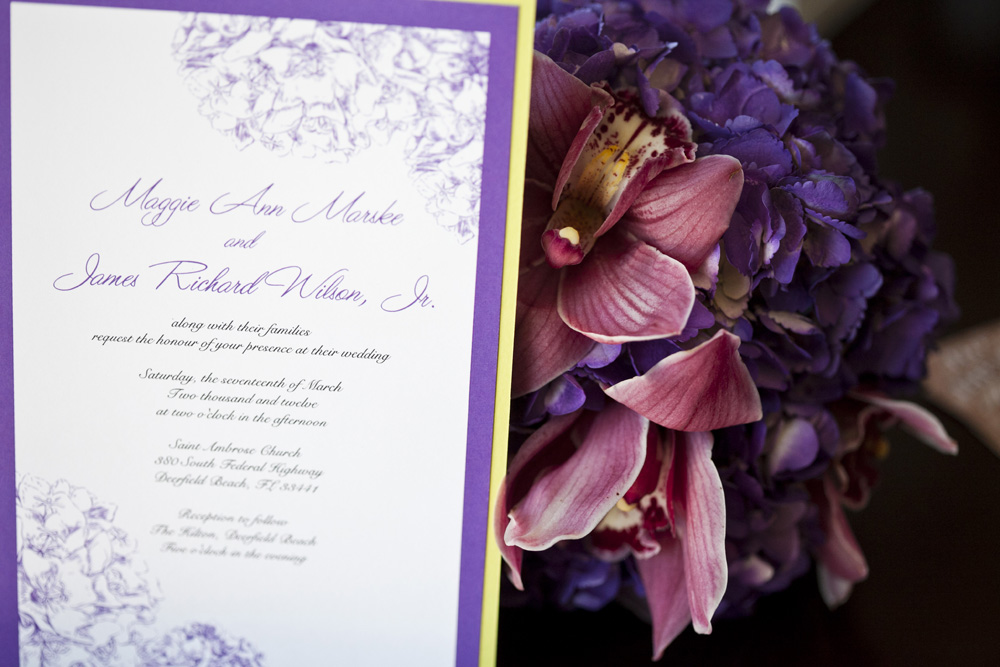 From the bride:
What (or who) helped you most in your planning process and/or on your wedding day?
From very early on in our planning we used TheKnot.com. The website is a great resource due to the vast number of tools and integrated features. There were two individuals who really made our reception an event to remember. Alexis Castro at the Deerfield Beach Hilton was frequently in touch with us leading up to the event weekend and was always amenable to our requests. Chad Everett from Galaxy Productions transformed the hotel's event space into something between an elegant banquet and an exclusive night club. We selected the colors, the wedding music and showed Chad several photos that captured the feel and ambiance that we had in mind. He then created an event that seamlessly combined our ideas with the space.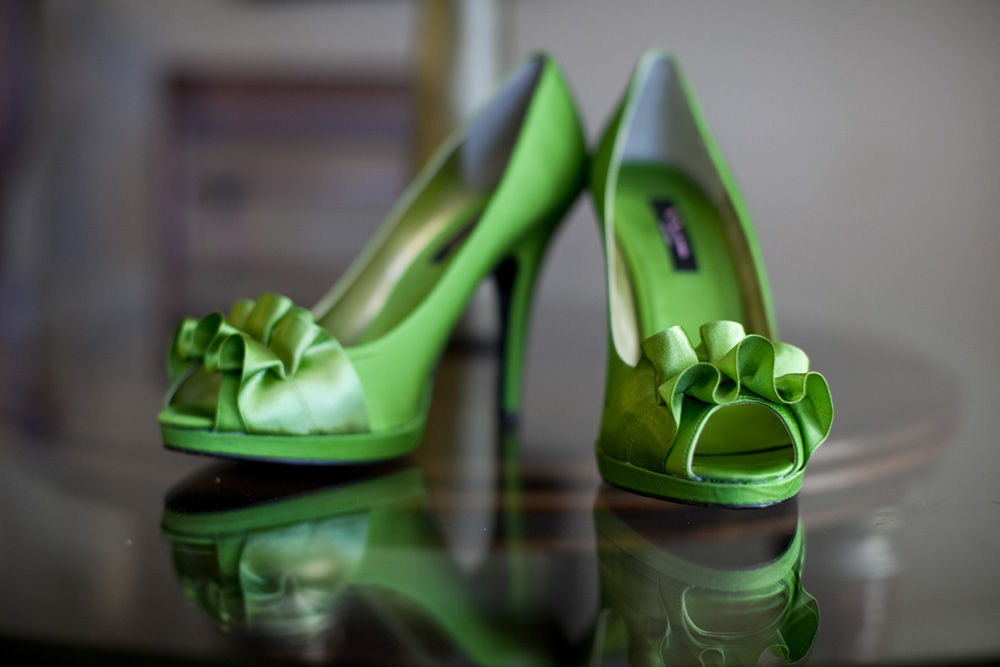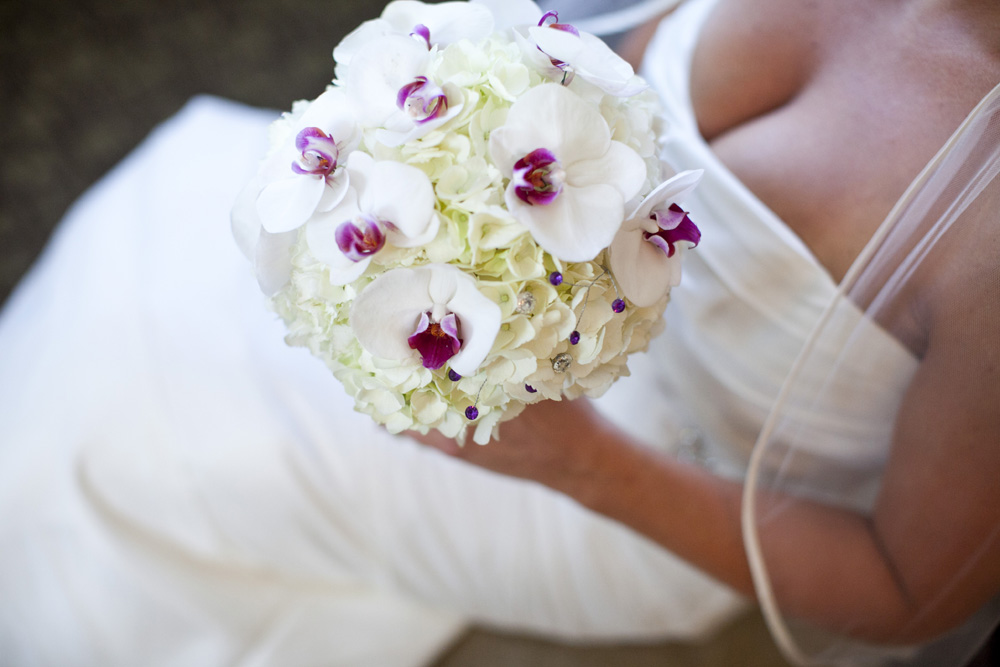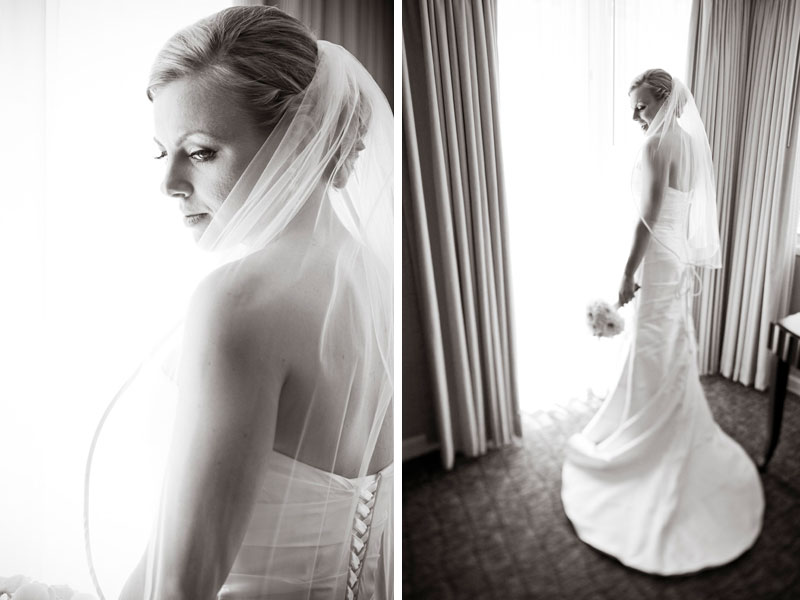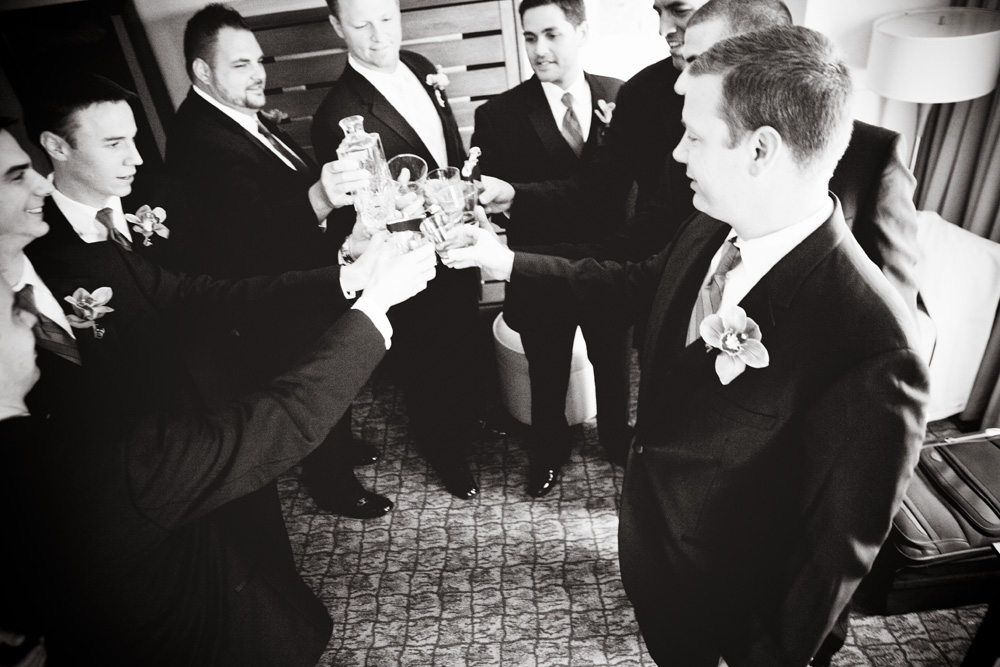 What was the most important thing to you when deciding who to work with for your wedding?
Finding someone whose artistic style and vision is similar to our own. We had observed our photographer, Sara Kauss, at a friend's wedding. Her professionalism during that event and the outstanding quality of her photography were exactly what we were looking for. When it came time to select a photographer for our wedding, we knew exactly who we wanted. Just as important was Sara's genuine interest and willingness to work with us to achieve our vision.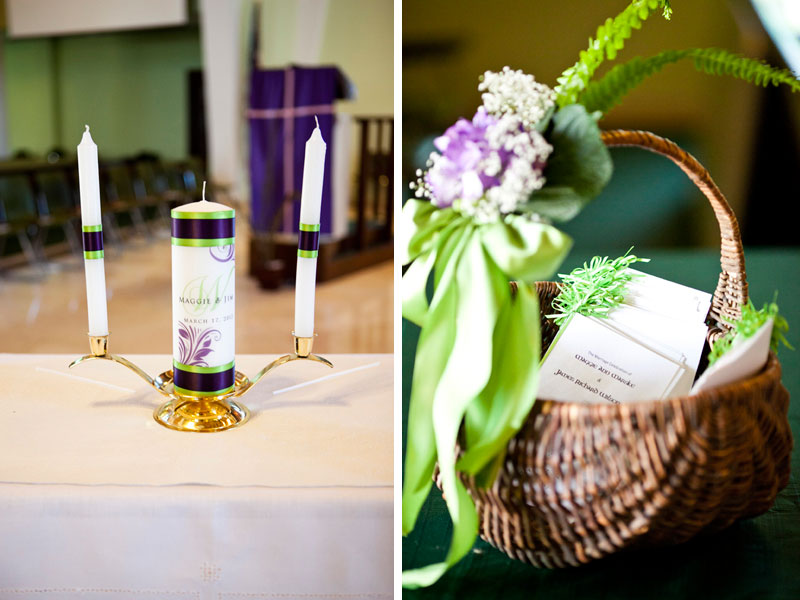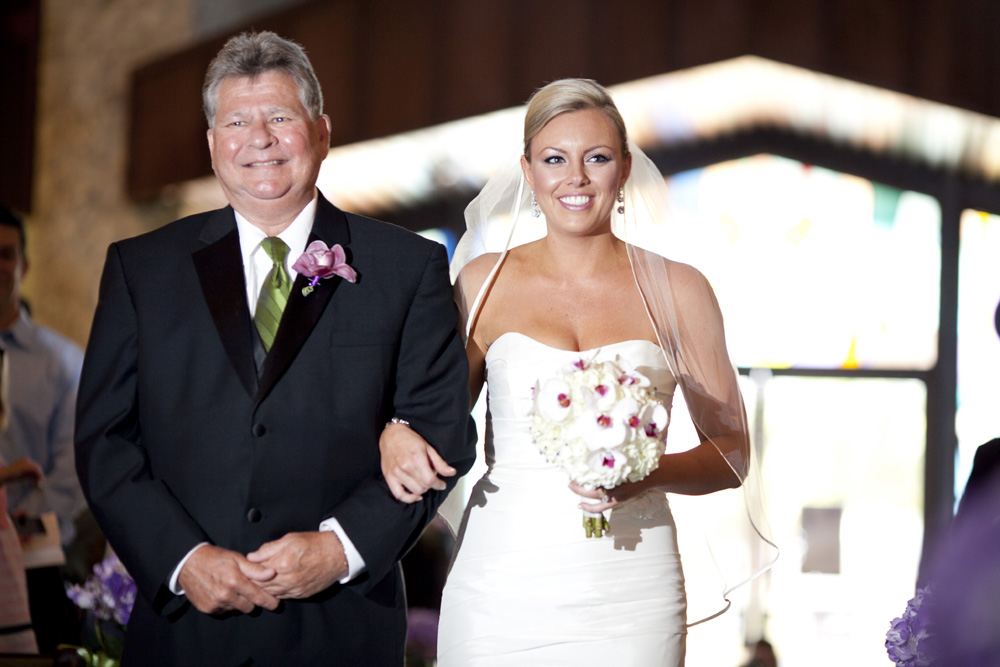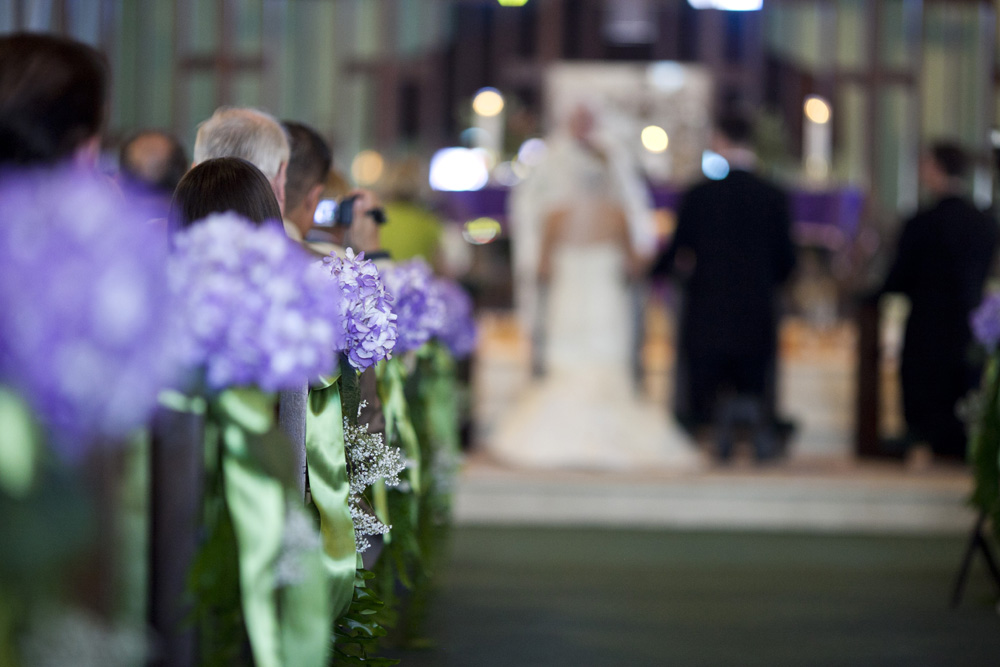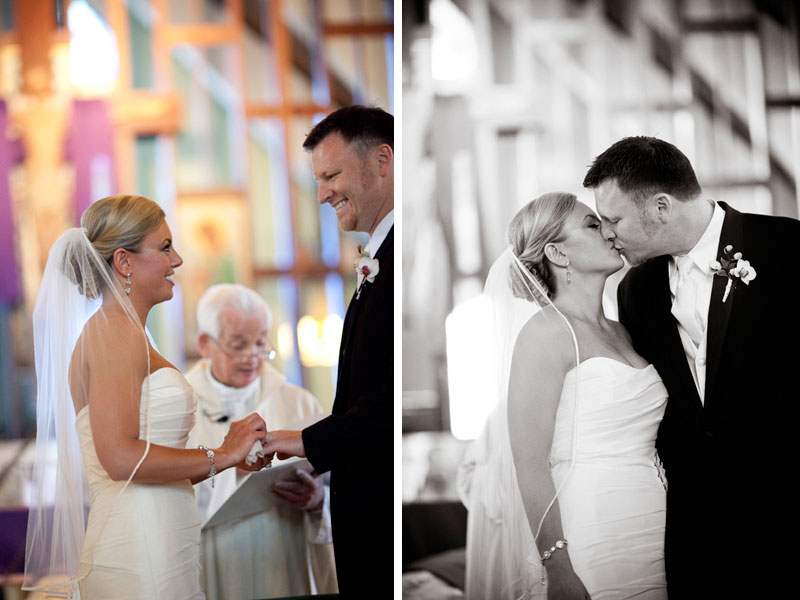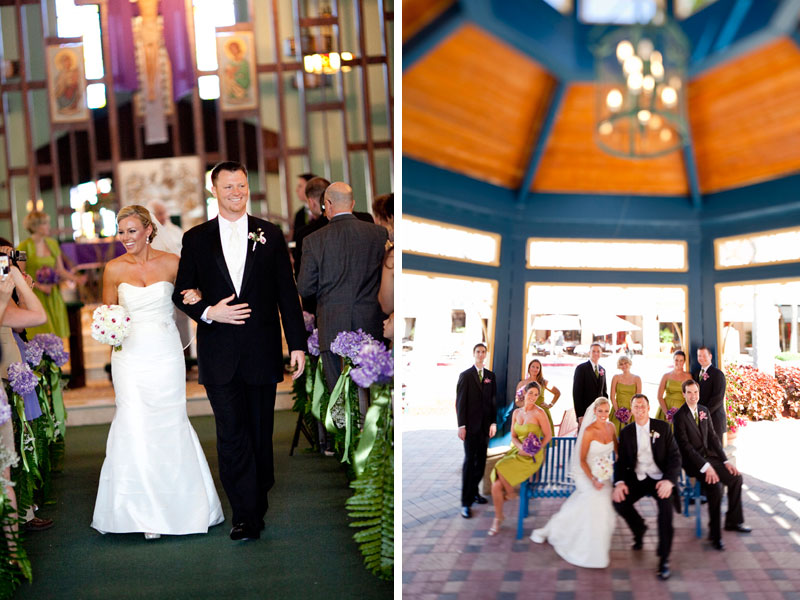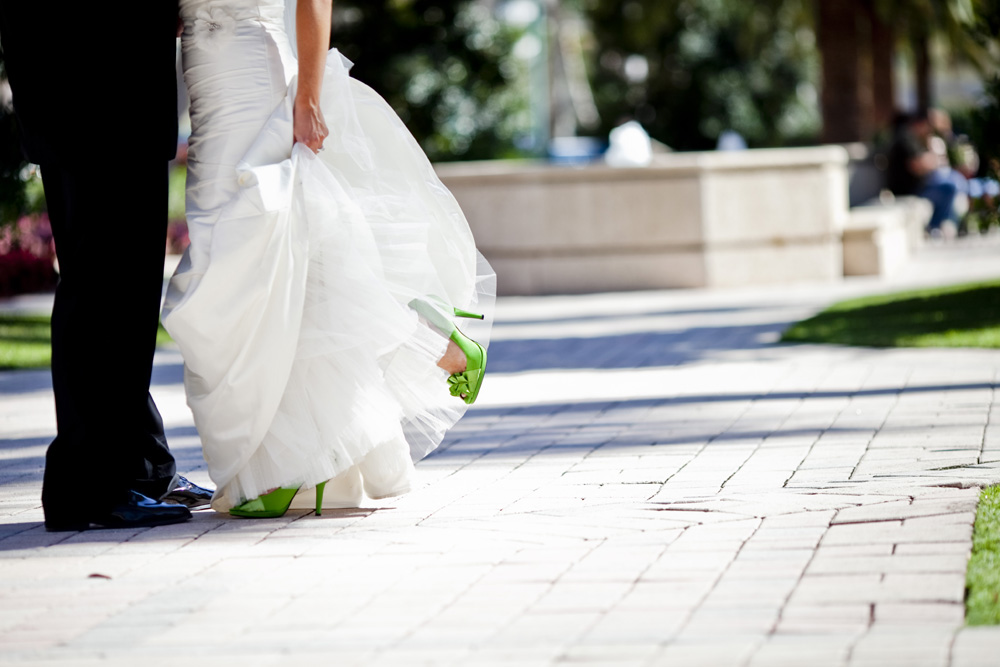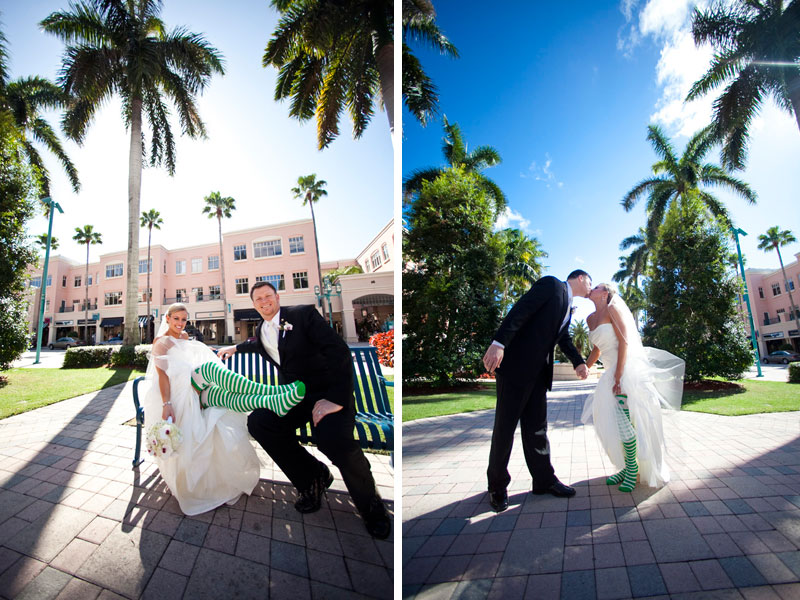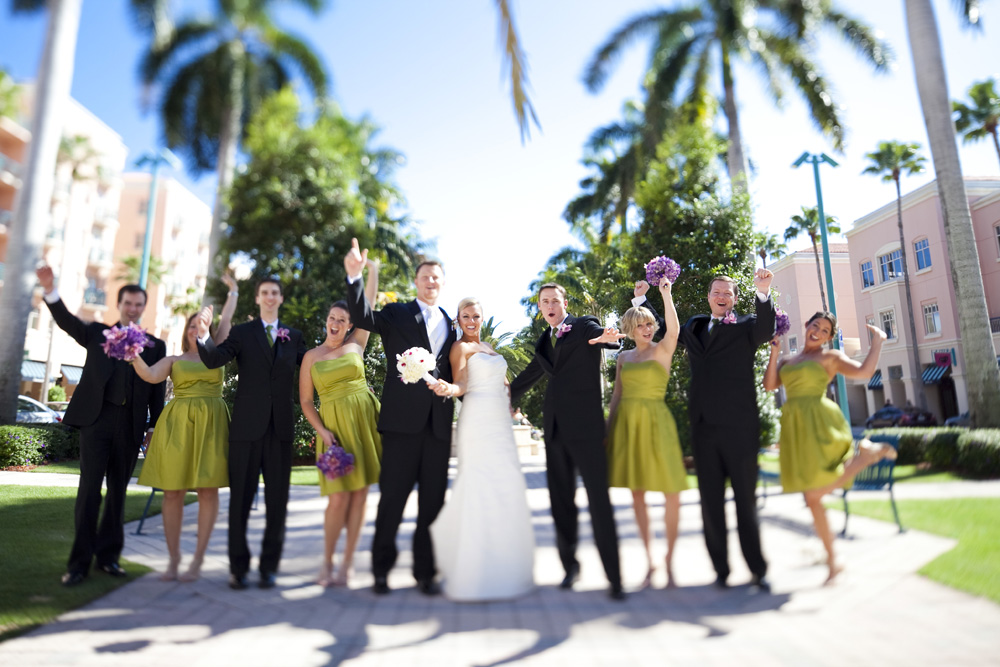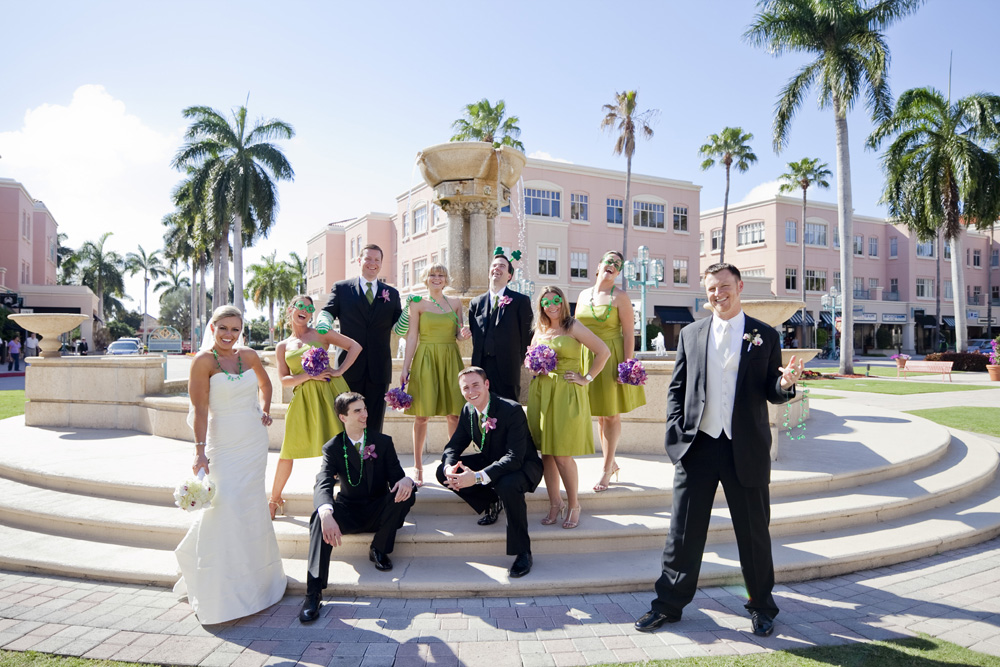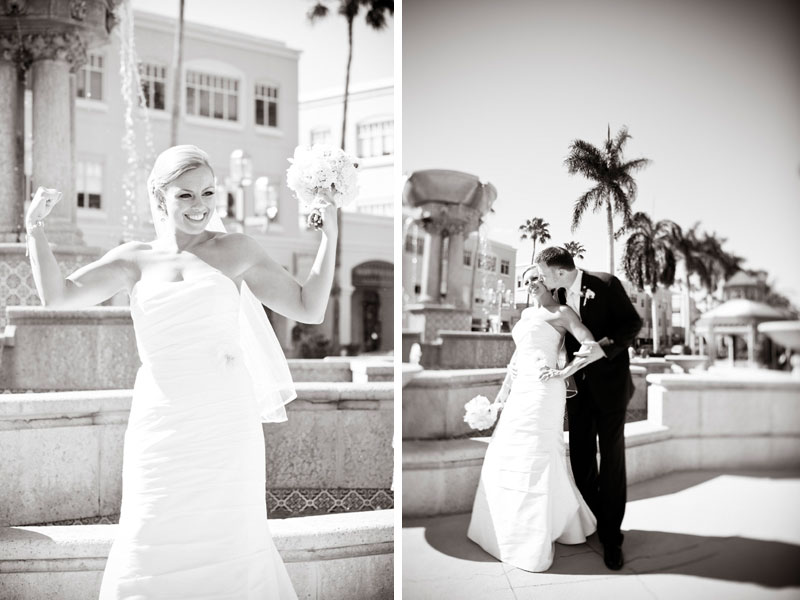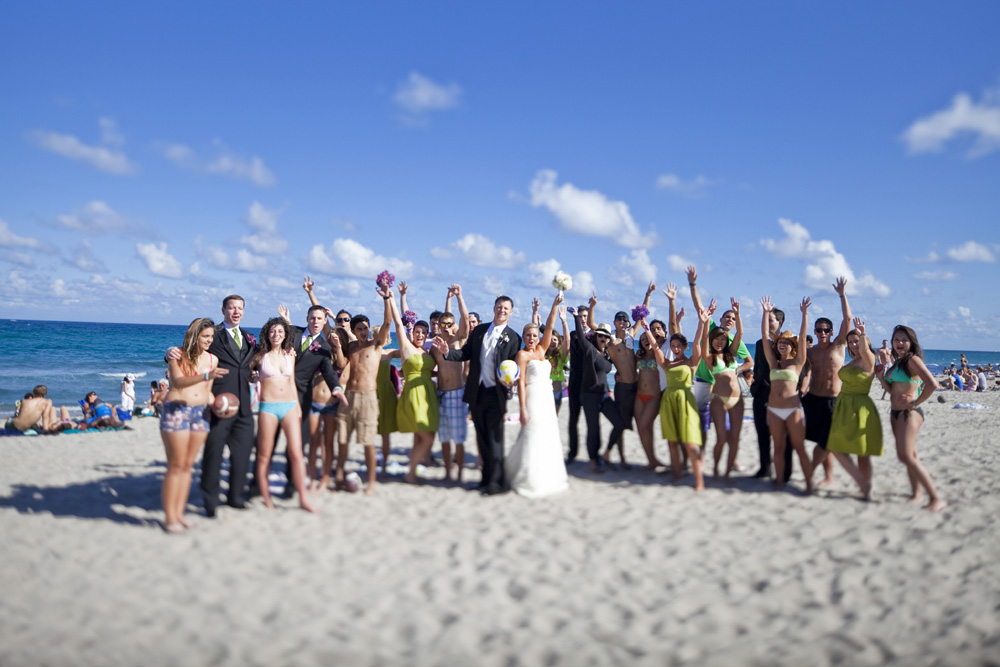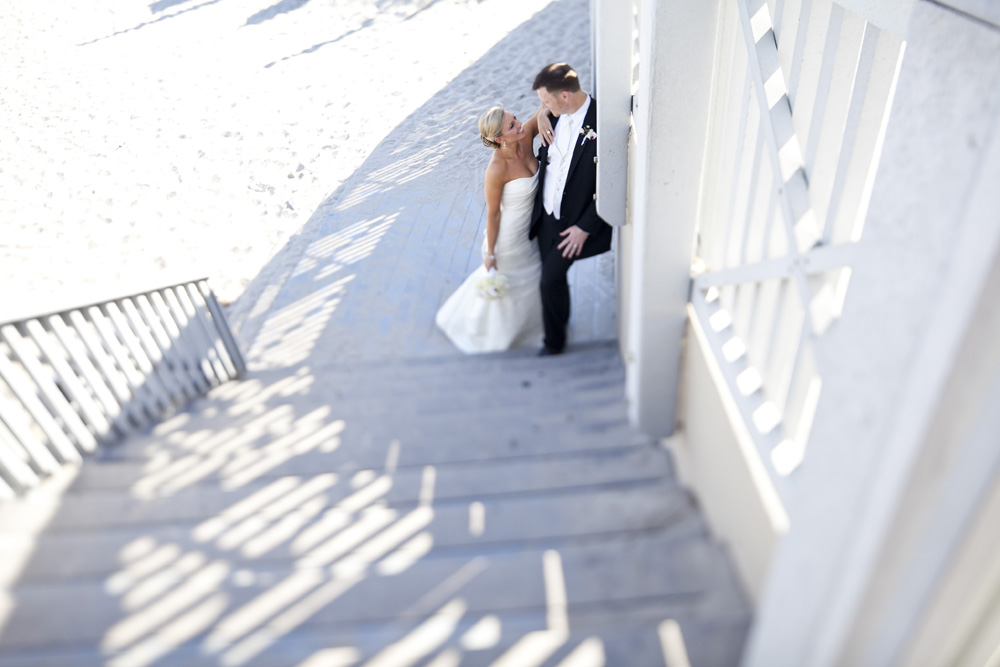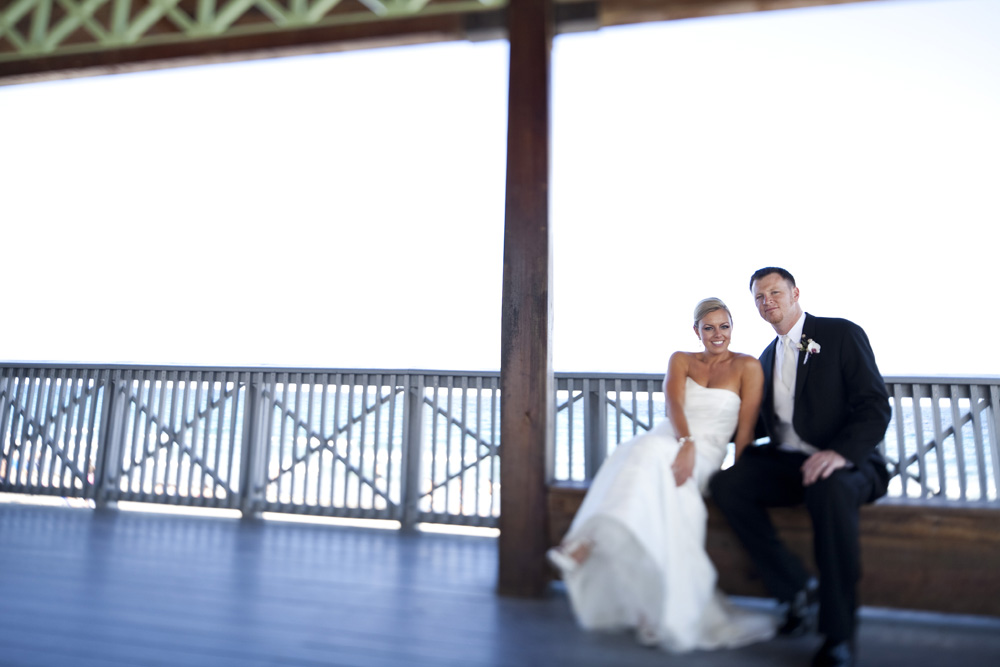 What was your inspiration for your wedding details and/or design?
We looked through many wedding magazines, attended expos and were especially observant at other weddings in the year leading up to our special day. We had a wedding folder in which we kept notes, saved articles and photos, and recorded conversations. The contents of this folder eventually formed the basis for all wedding details and was essential to shaping the final event.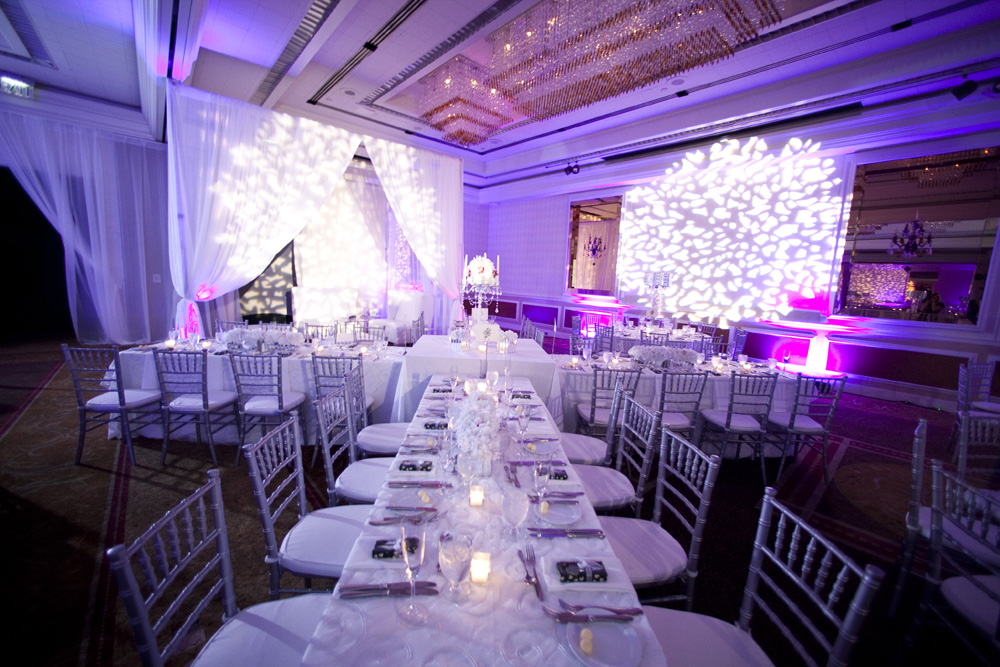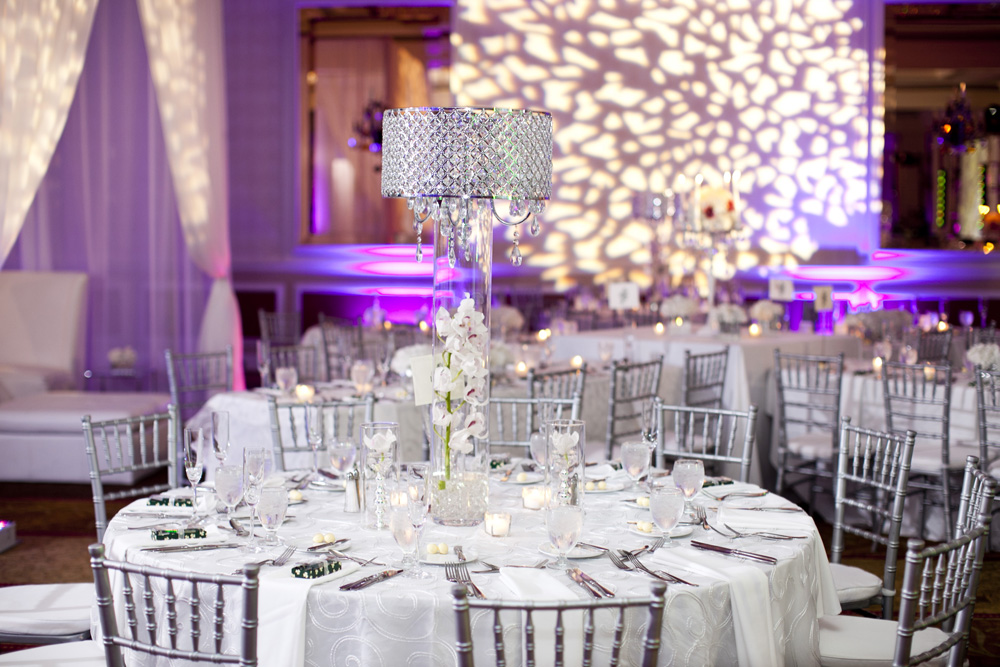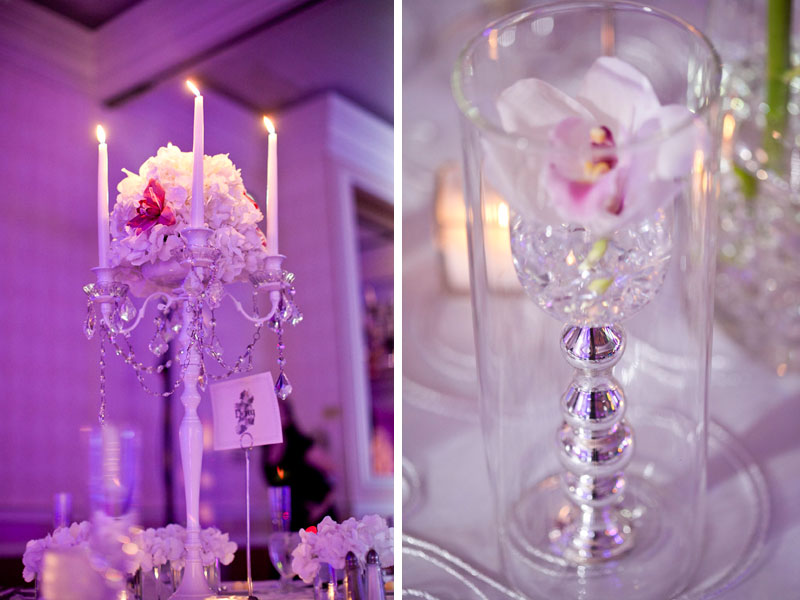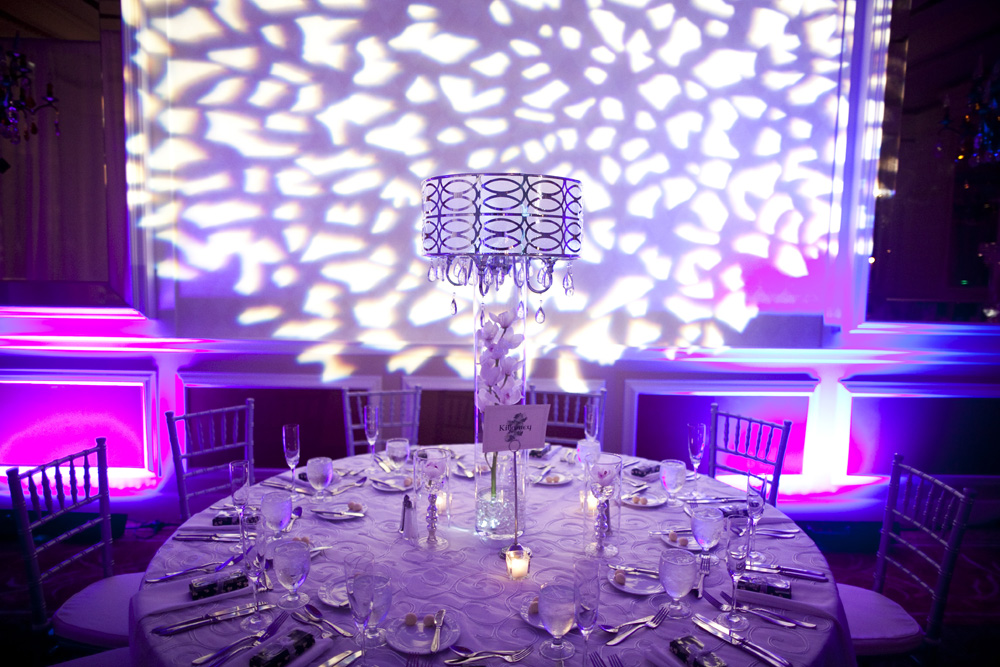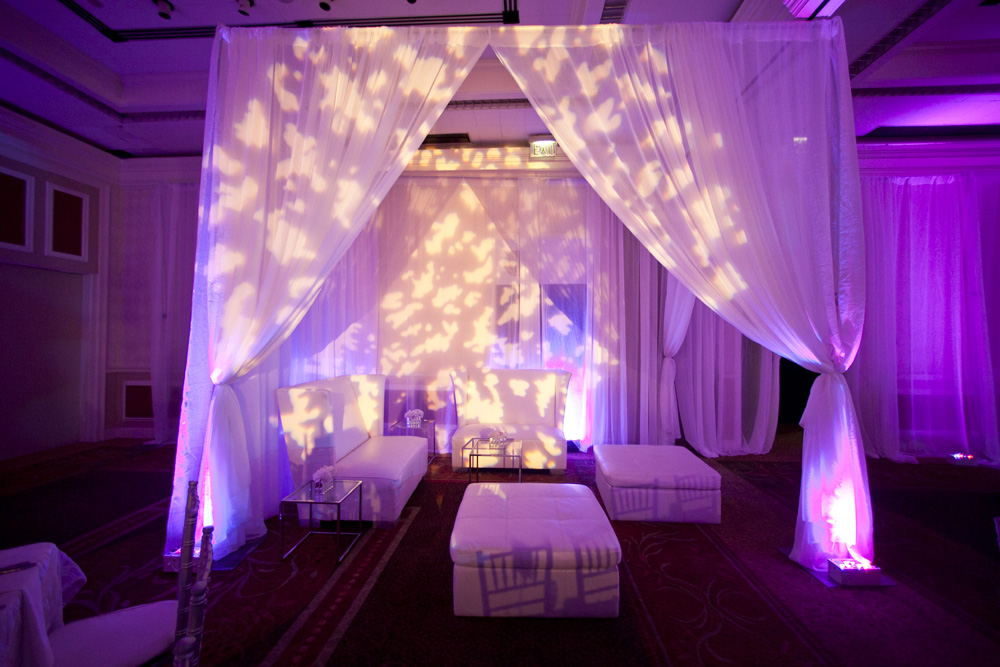 What was your favorite thing about your wedding?
The reception was an incredible party. Galaxy Productions transformed the Hilton's banquet hall into a work of art. It was hard to imagine the room's transformation prior to the event, and even once we walked into the room, it was still hard to believe that it was the same place. The table layout, décor, the cocktail bar and room dynamic were far from traditional, but still worked really well. The DJ played an incredible mix of music for all ages and was very effective in getting all of the guests into the celebration. Galaxy's production team projected photos from our engagement sessions and other shots from our relationship throughout the reception. Near the end of the evening, our photographer, Sara Kauss provided a few photos from earlier in the day to add to the slideshow. Both we and our guests were very impressed.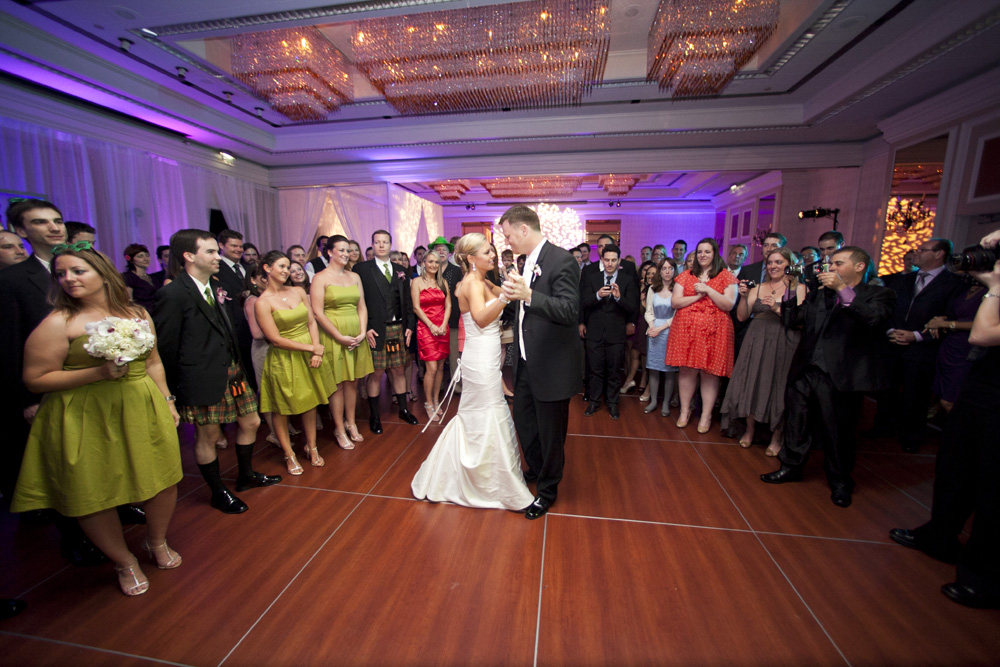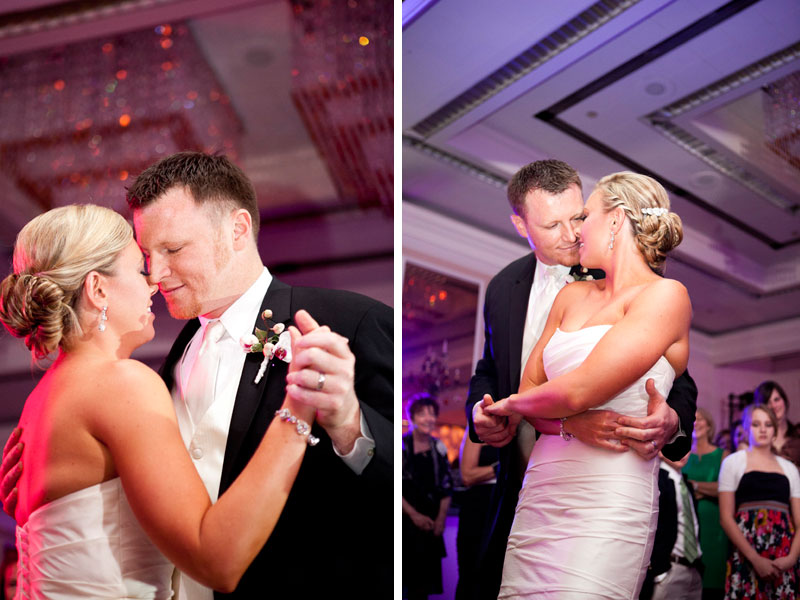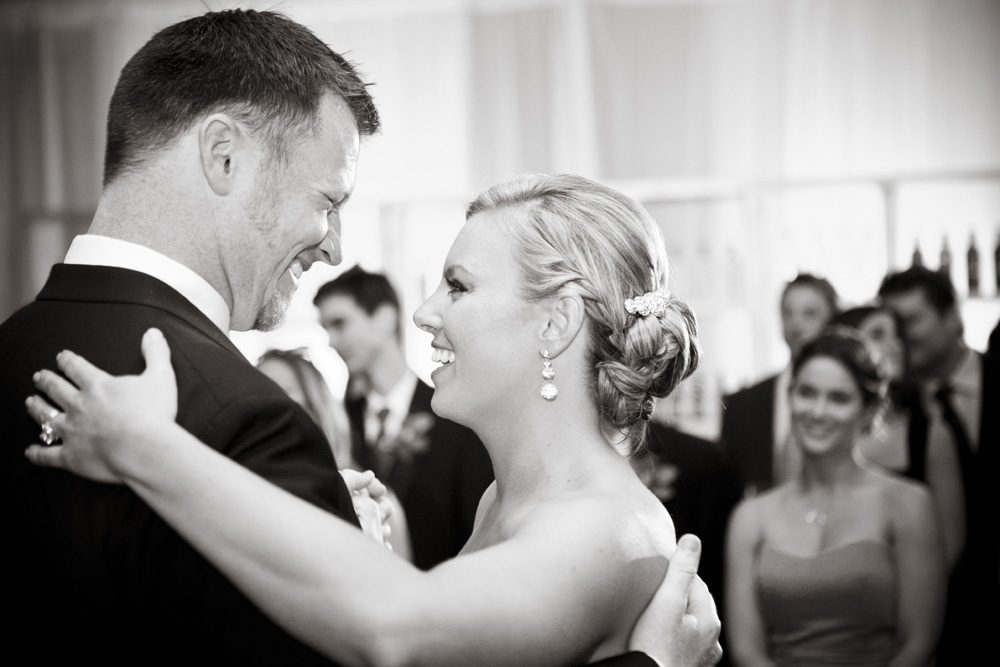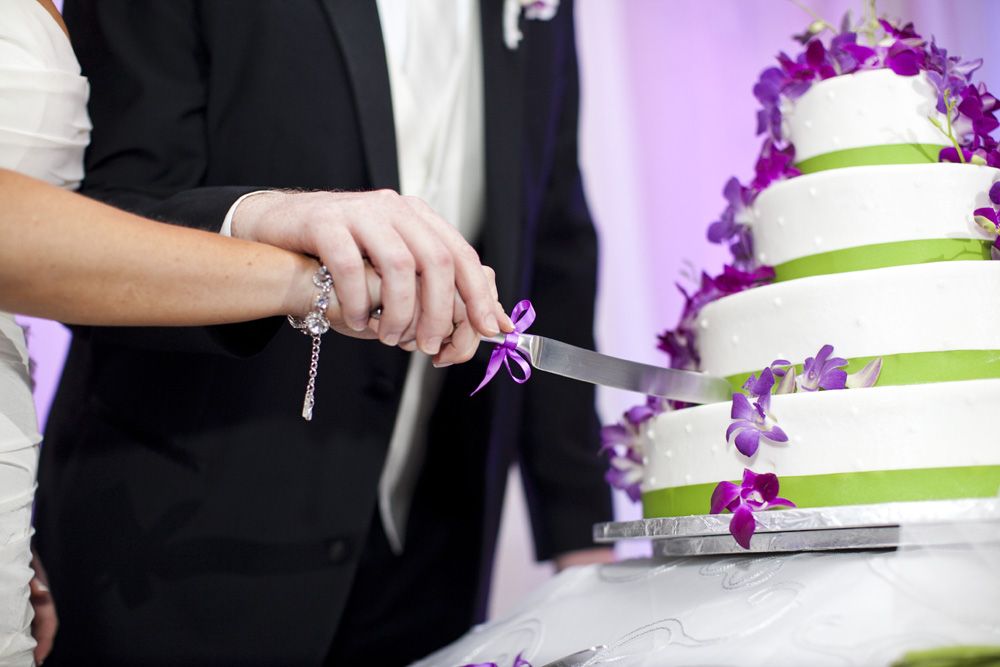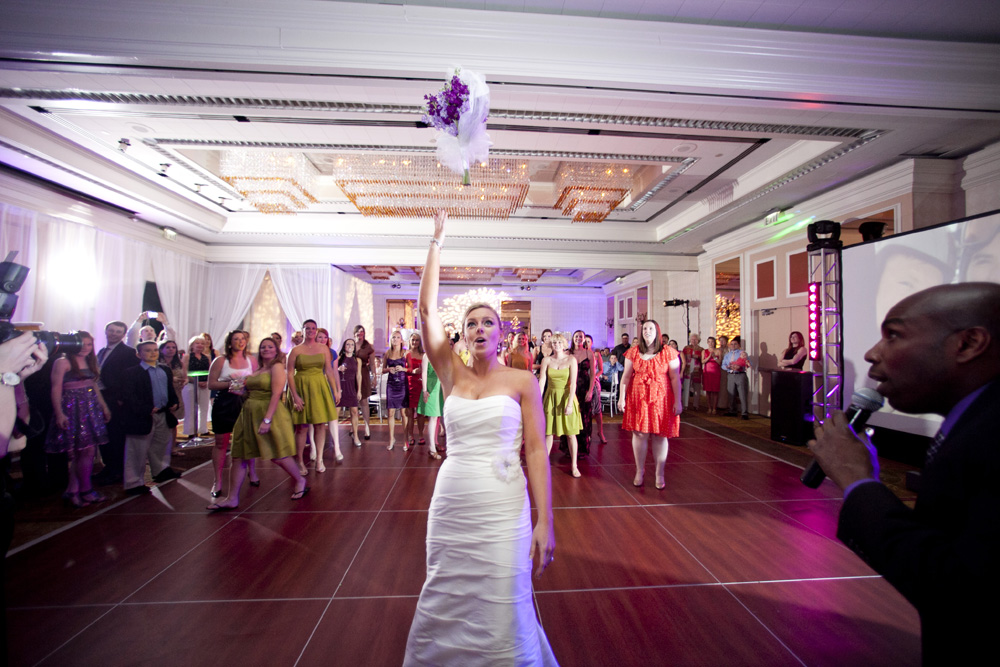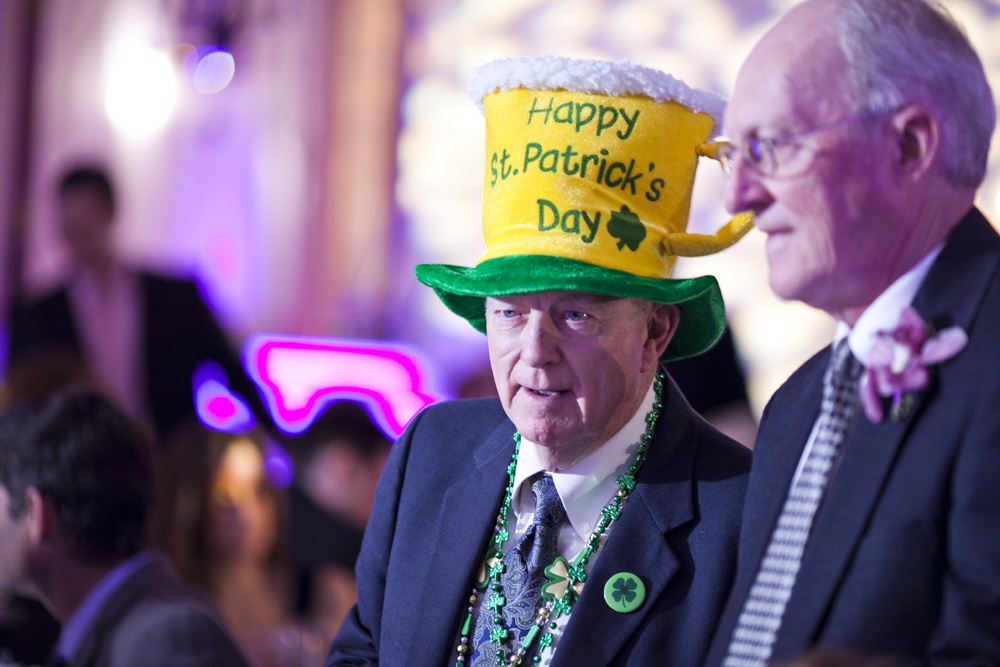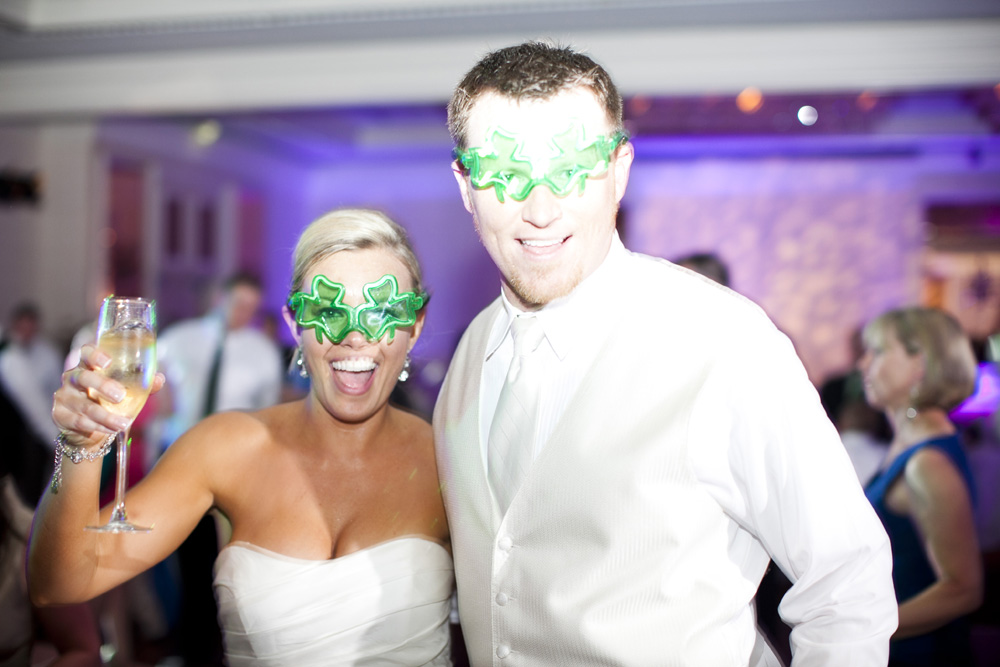 What is your best piece of advice for other brides?
It is very important to rely heavily on the professionals who have a lot of wedding experience, but it is difficult to trust someone to know what you want. Find vendors who express a genuine interest in your event, take the time to understand what you're looking for and offers honest, realistic feedback. We had color, flower, décor (and many other) details that we are glad we let our vendors influence our decisions on. Willingness to compromise on some of these details of your fairytale wedding can definitely work out in your favor.
From the a wedding professional's perspective, I appreciate Maggie's advice to brides; vendors often have good ideas about how to elevate, implement, and build on your ideas. My favorite weddings have been a decor collaboration between myself and my clients, and I know that they were greater than our individual ideas. What do you think? Would you be willing to compromise about some of the details to make your wedding day vision even better?
xoxo, Elisa
Vendors who made it all happen…
The following two tabs change content below.