Happy 2013! It's my first post of the year, and boy is it a good one! I adore all the mismatched, whimsical, personal details this couple brought to their wedding. It feels so intimate and joyful! And the photos by Pilster Photography make me feel like I'm a part of the celebration (especially those awesome party shots!). Hilights to look for: family photos tied to floral arrangements, lanterns hanging in trees, super cute crown-topped cupcakes (since the couple's last name is "Noble"), and the makings of a guestbook quilt!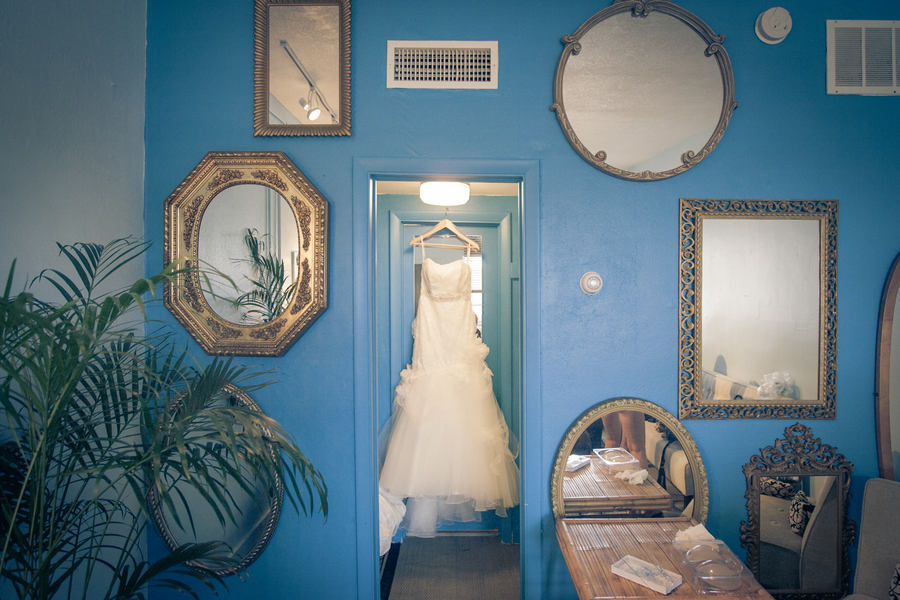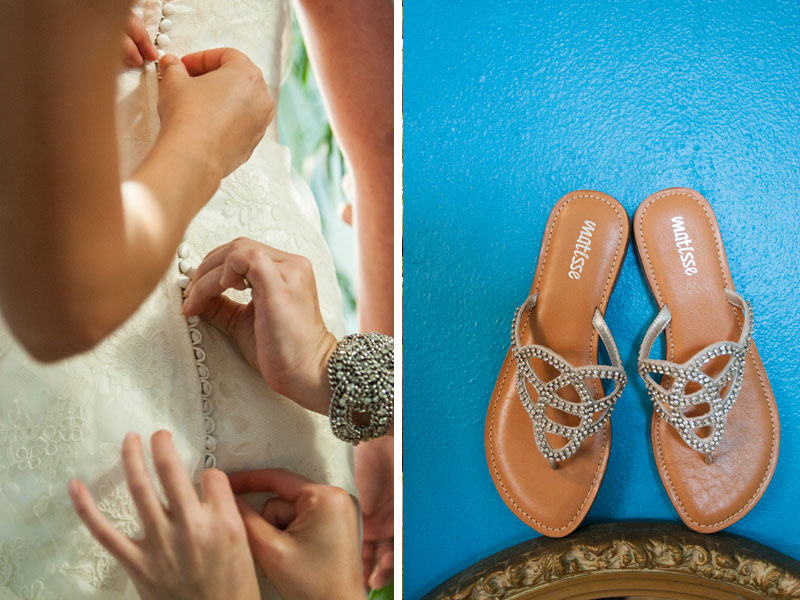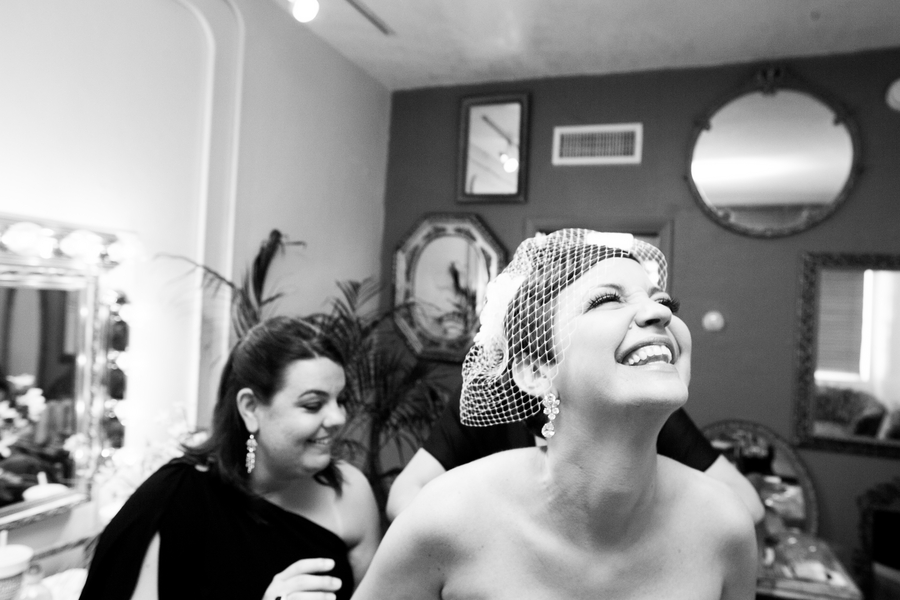 From the bride:
What was your inspiration for your wedding details and/or design?
Our wedding was vintage inspired. We scoured the city for mismatched glass bottles, glass cake stands, old hat boxes and frames. We did not want matchy-matchy or for anything to look too planned. Our goal was for it to look like someone grabbed some beautiful bottles they had laying around, put some gorgeous flowers in them, decorated with a few special items and decided to have a party. We wanted everyone to feel comfortable and "at home" that day.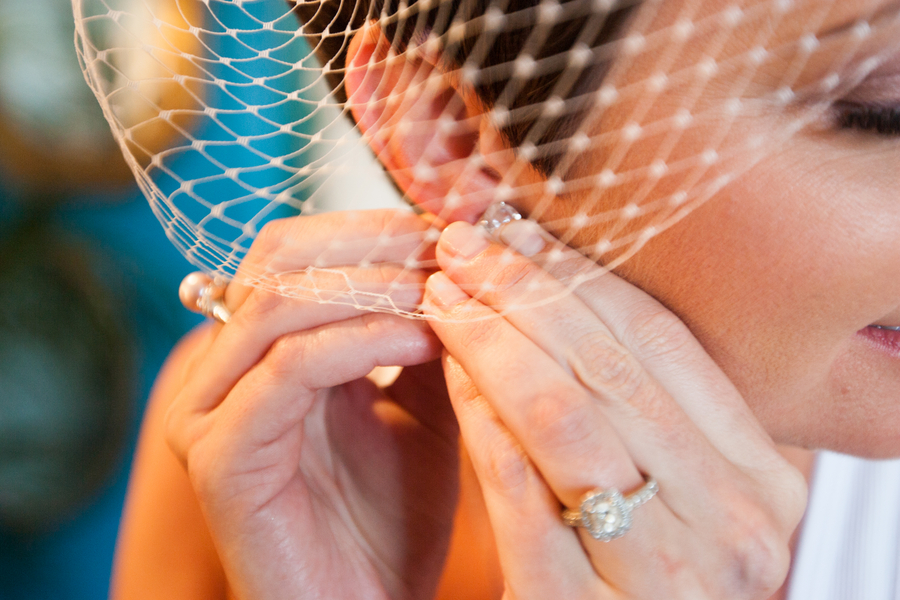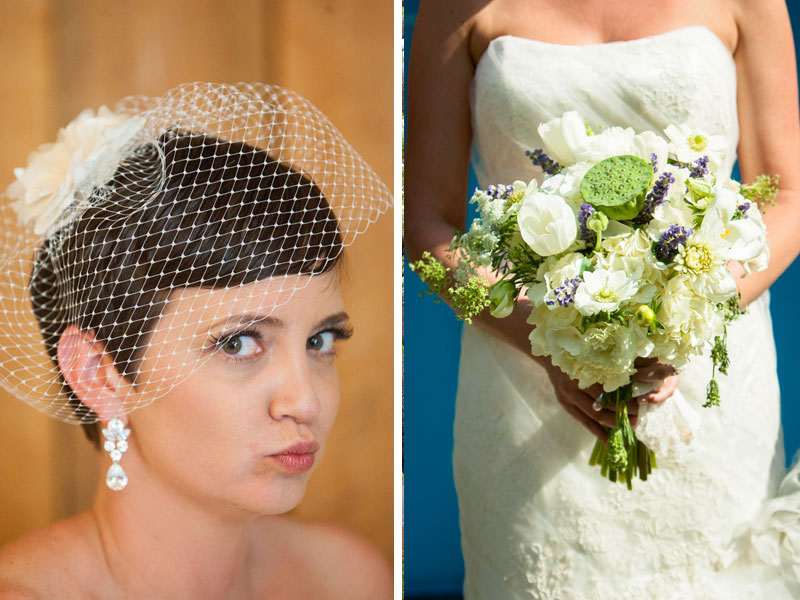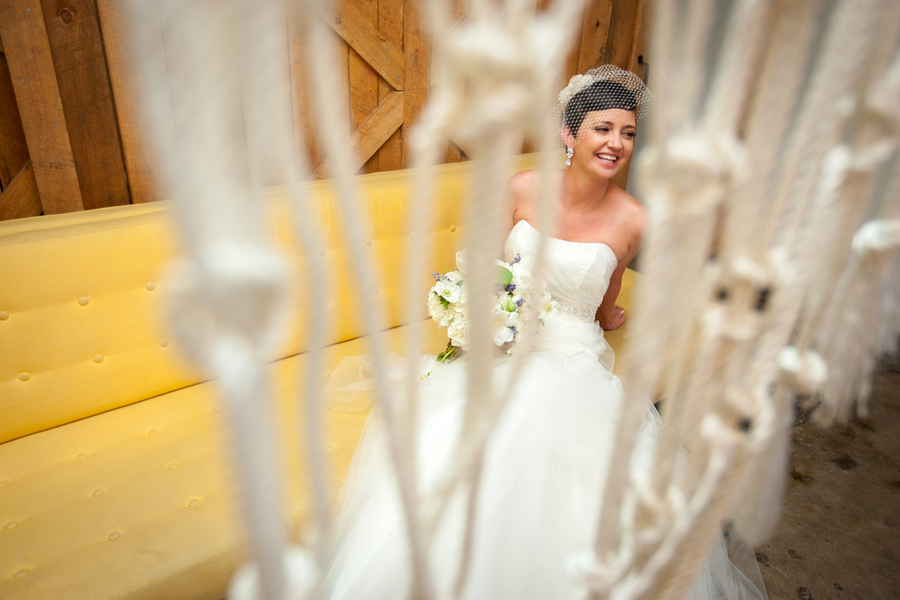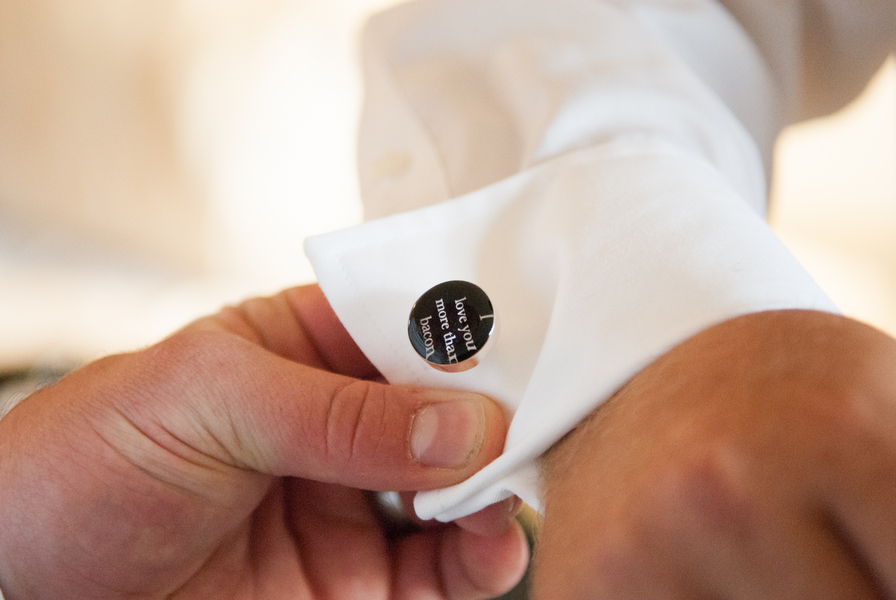 What was the most important thing to you when deciding who to work with for your wedding?
The most important thing to both of us was that the people we worked with were people we could relate to and were comfortable with. Having said that, experience was also very important. We wanted to work with individuals who knew what they were doing so that we wouldn't be the ones that ended up holding their hands! We read online reviews on each vendor which was very helpful.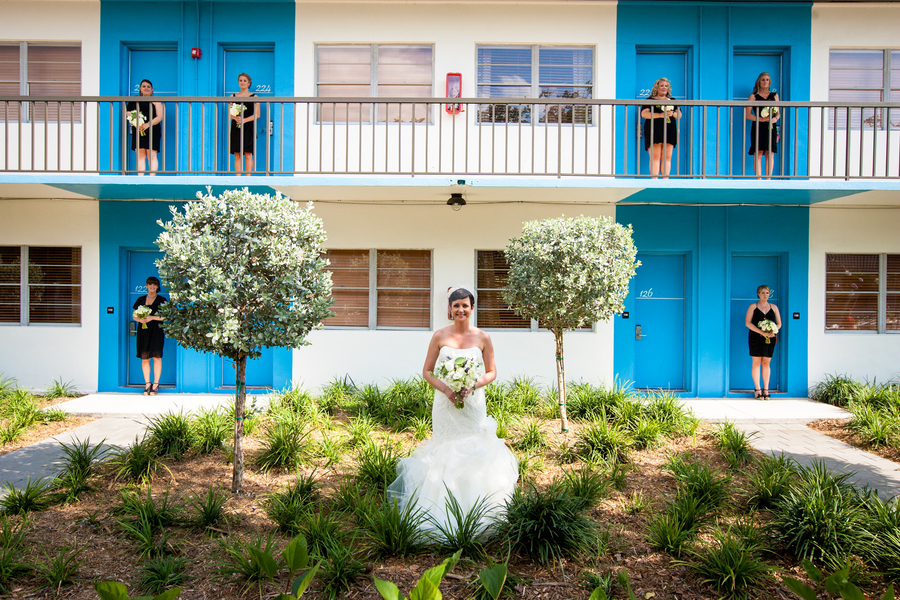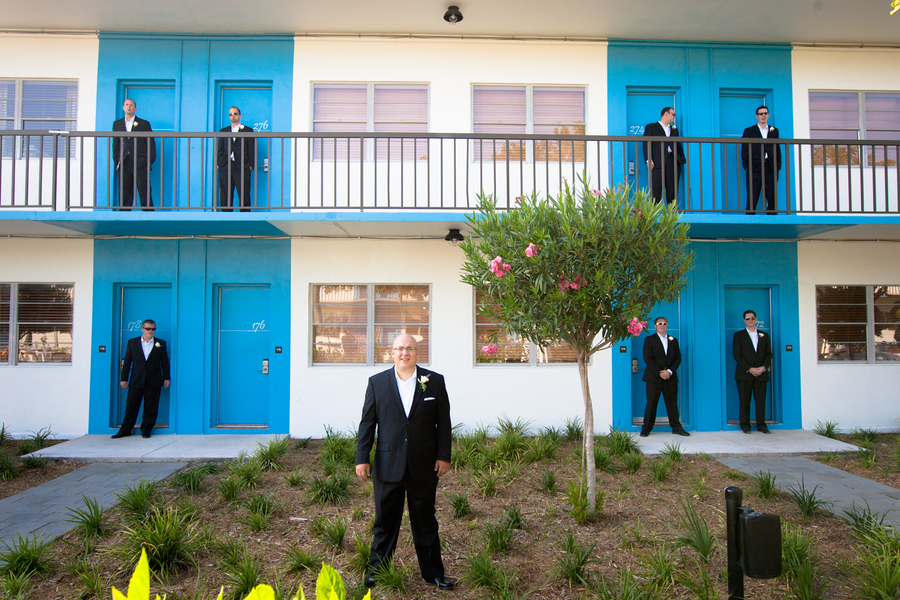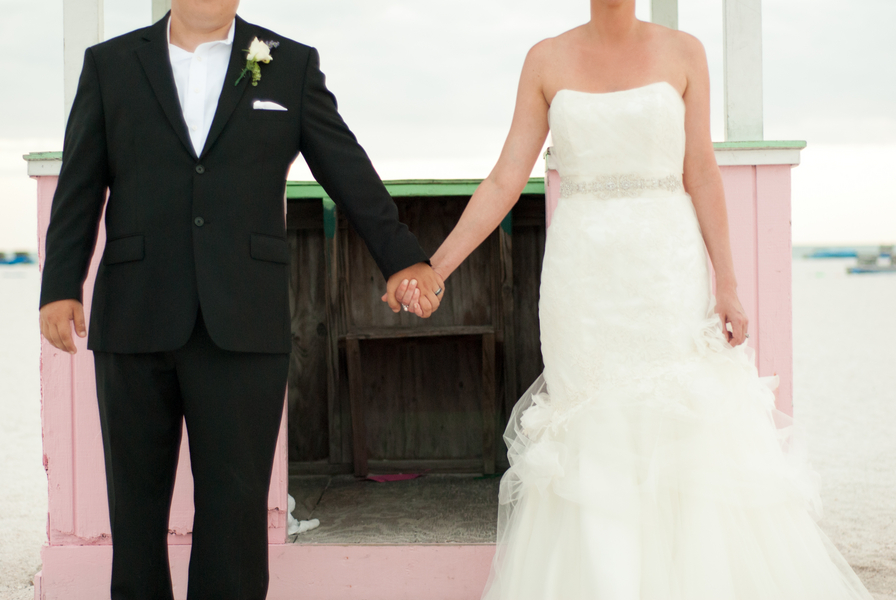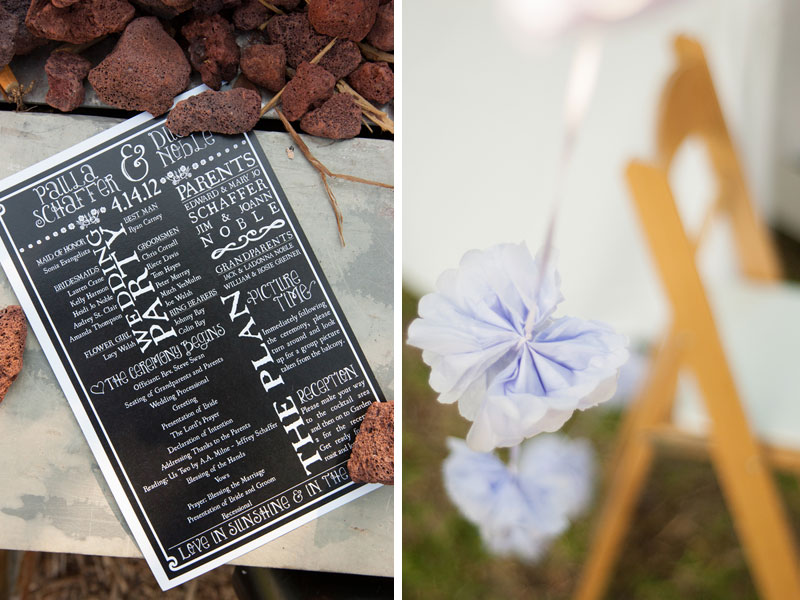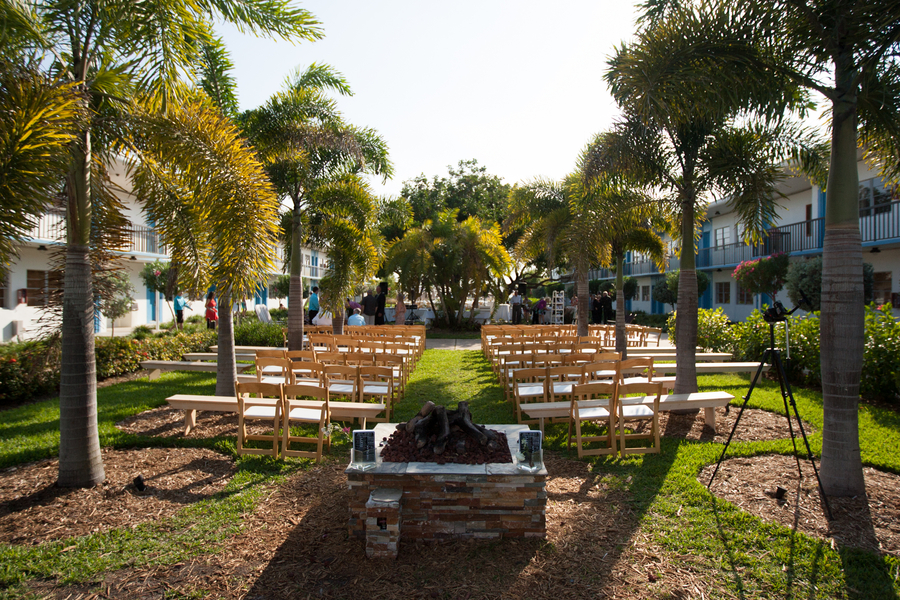 What (or who) helped you most in your planning process and/or on your wedding day?
We would have to say that the on-site wedding coordinator at the Post Card Inn, Briana Browning, as well as our day-of planner, Lana Kepler, helped us the most as far as planning the day. They were there for us every step of the way. No question was too small and no issue too large. We trusted them from the start and they handled everything professionally and thoughtfully throughout the entire journey. My Mom was also a wonderful help. She kept me grounded and we bounced ideas off of each other constantly. We didn't argue once!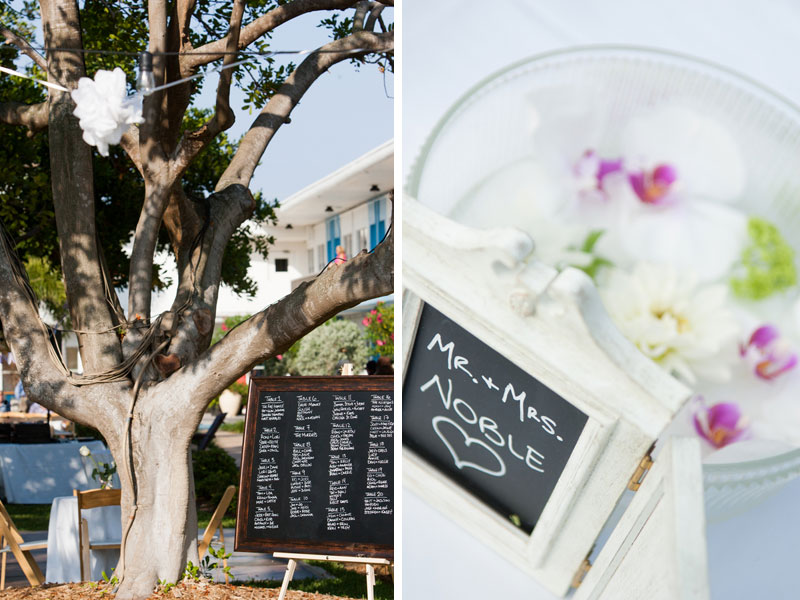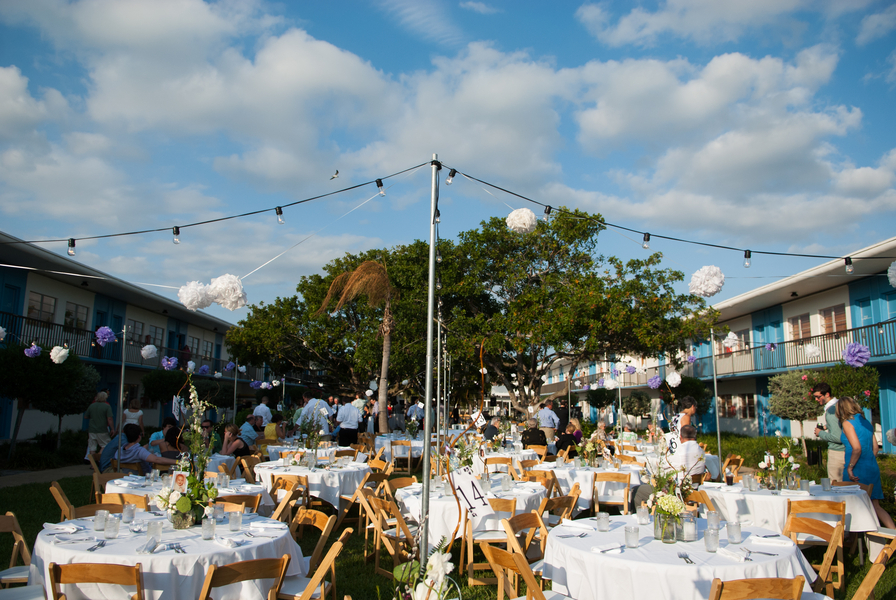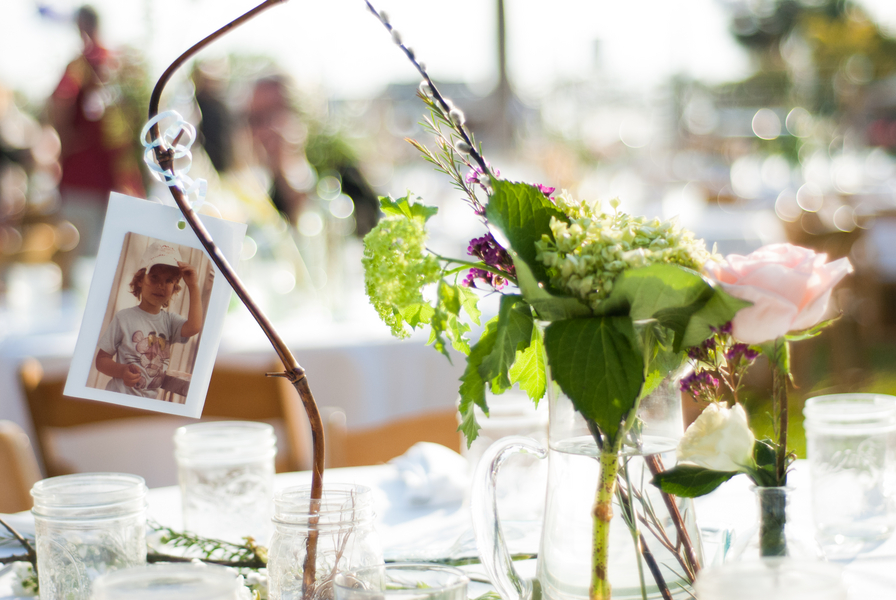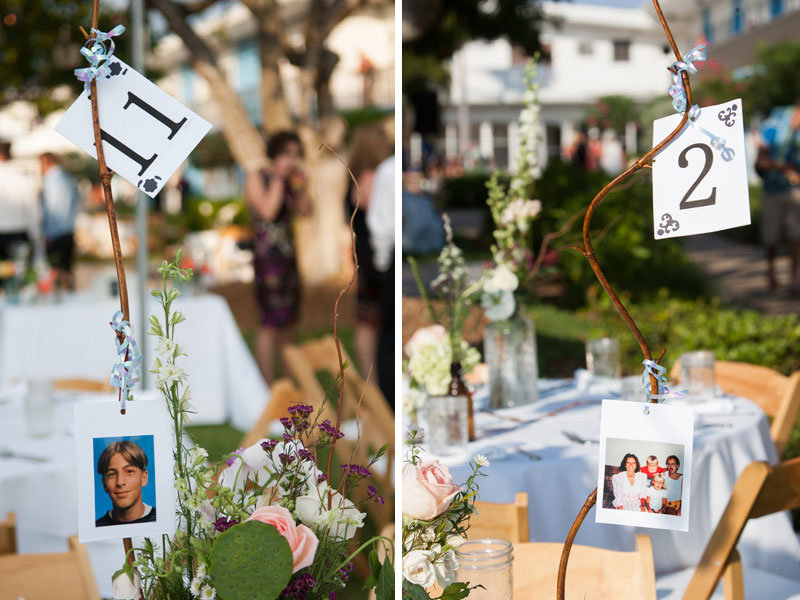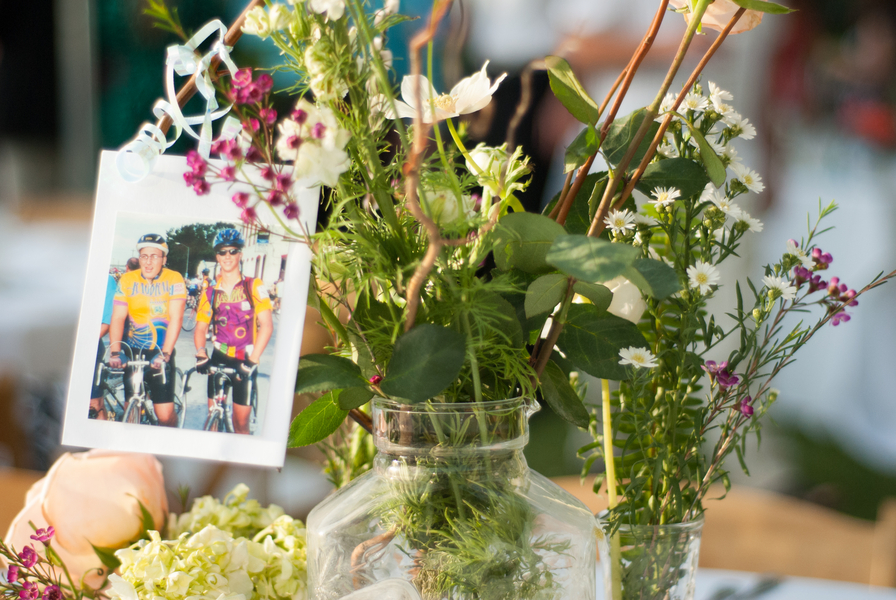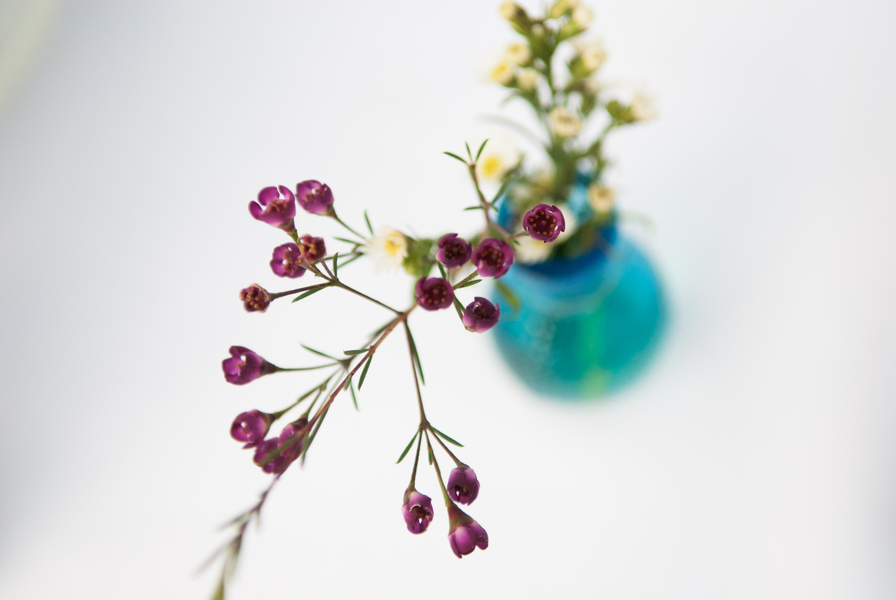 What was your favorite thing about your wedding?
It is so hard to pick a favorite thing about our wedding!! Aesthetically, it's a tie between the flowers, the family pictures and the quilt "guest book". For the flowers, we had 3 or 4 bottles of various sizes on every table filled with a few flowers and herbs. The family photos were spread out around the welcome table and were a complete hit! We had every married family member send us either their own wedding picture or a favorite. We then had either group pictures or single shots for the rest. Every family member was represented and since the groom comes from a HUGE family it was quite a feat! We were so glad we went through the trouble though because everyone really enjoyed it. The quilt was wonderful as well. We cut fabric squares and laid out fabric markers for the guests so they could sign them. My Aunt Patti then created us a beautiful quilt that we will cherish and use forever!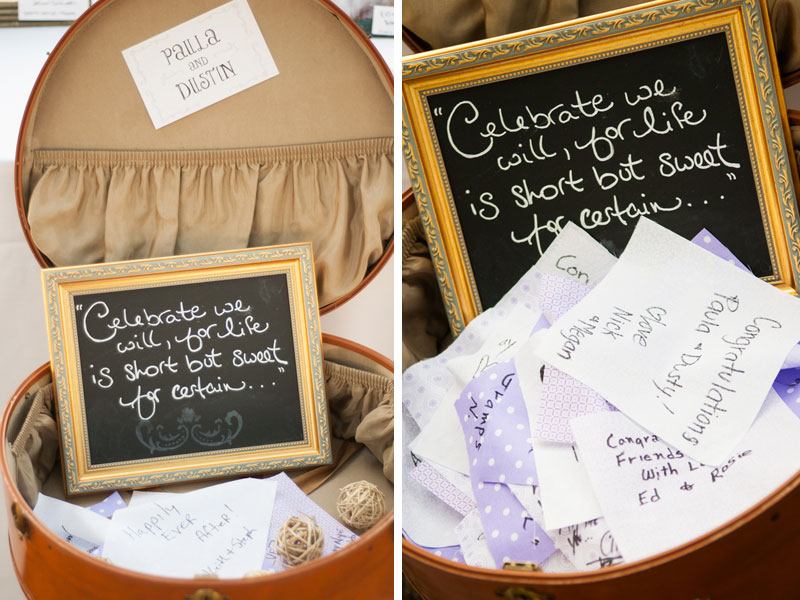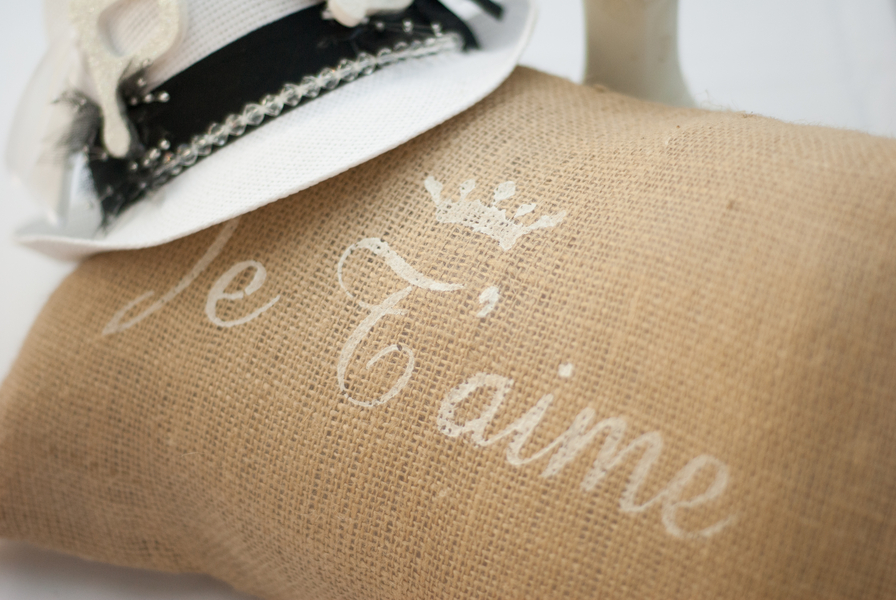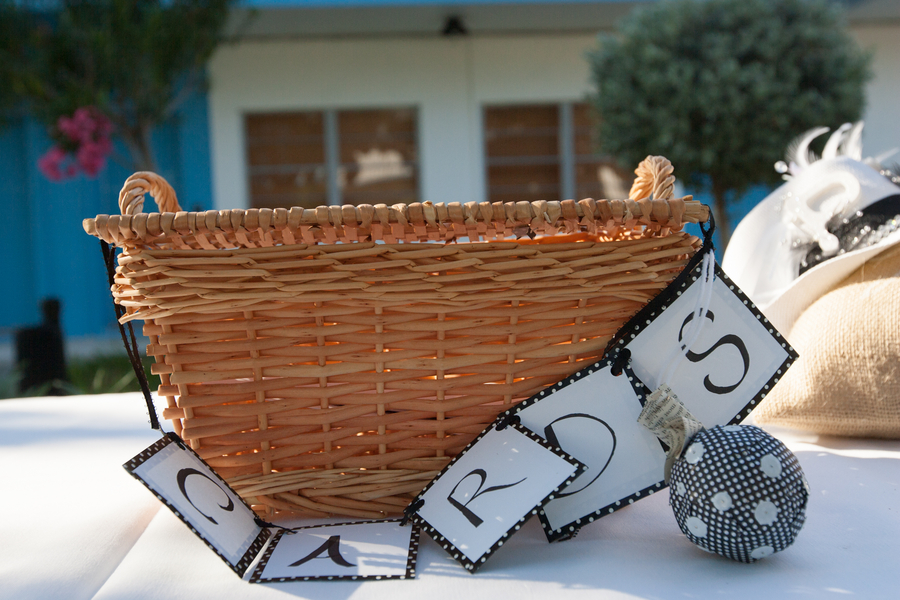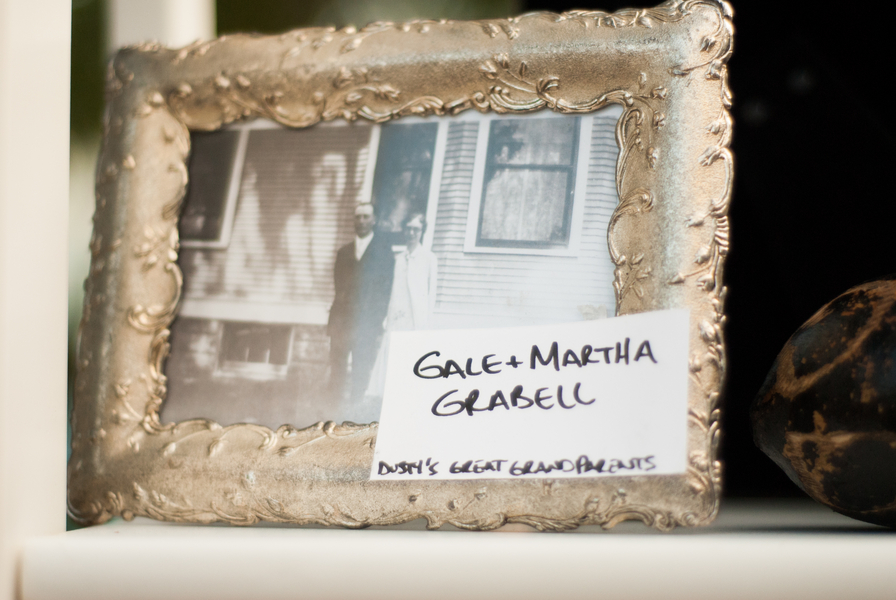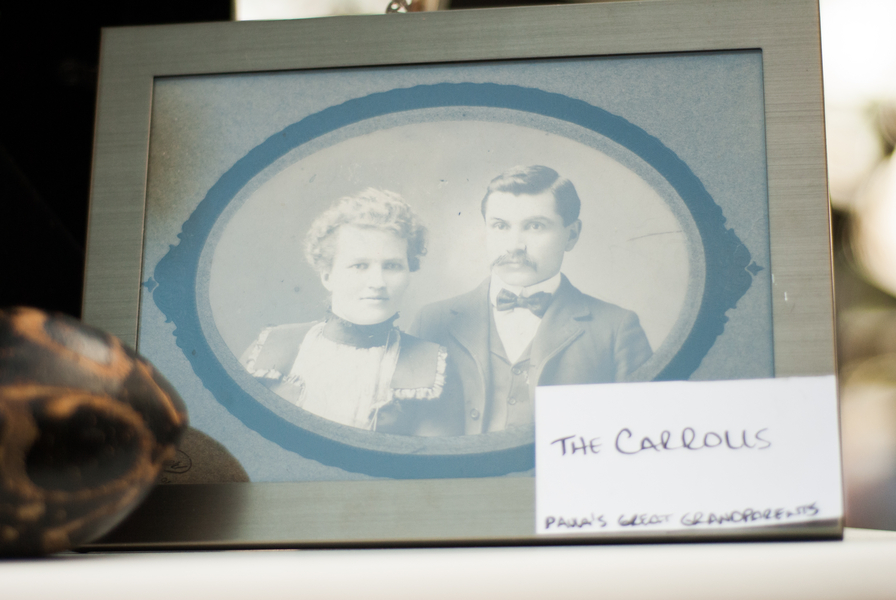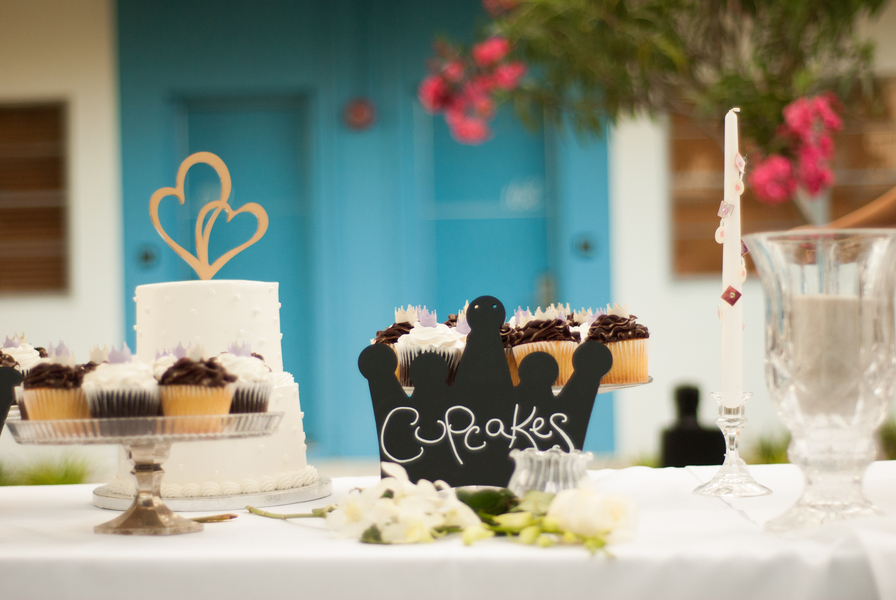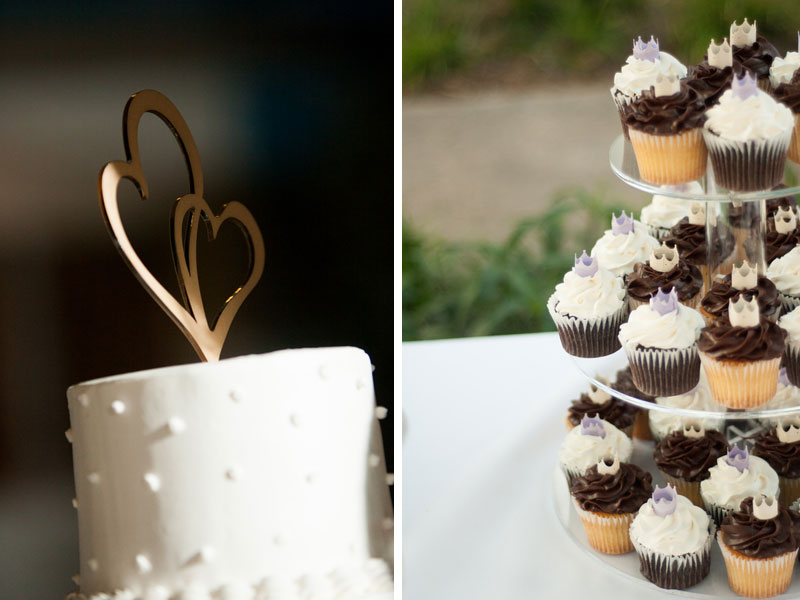 Not aesthetically speaking, our favorite part was the party. The dance floor was packed the entire time and we thoroughly enjoyed it. The Groom has some American Indian in his background, so the traditional dance was so exciting. To see Grandparents, Parents, Aunts, Uncles and Cousins around us on their knees slapping the ground and then jumping up to dance was a memory neither one of us will ever forget.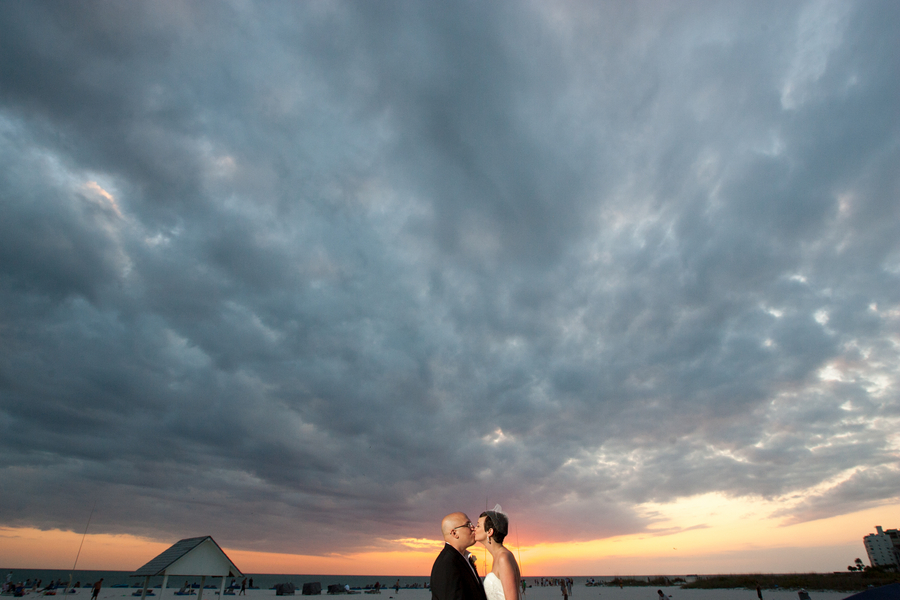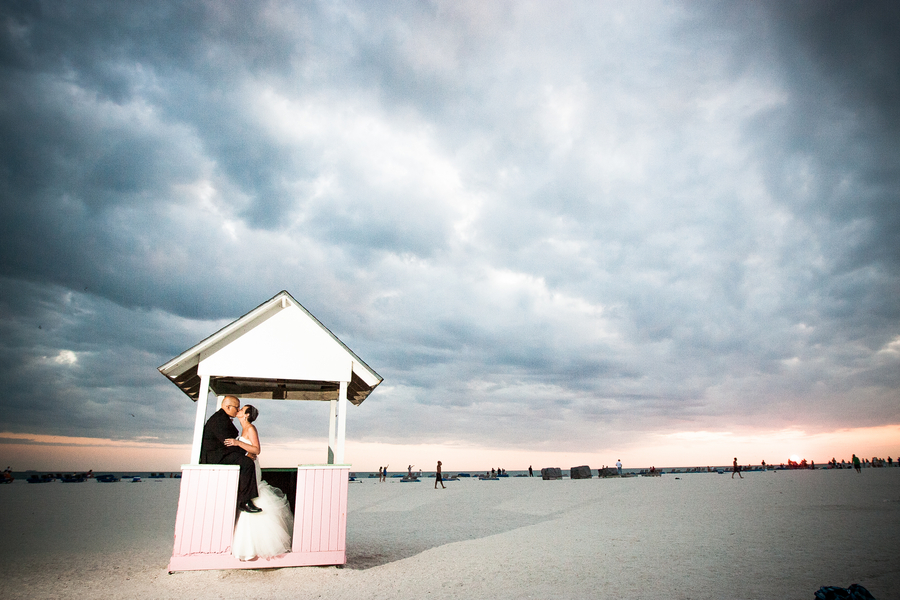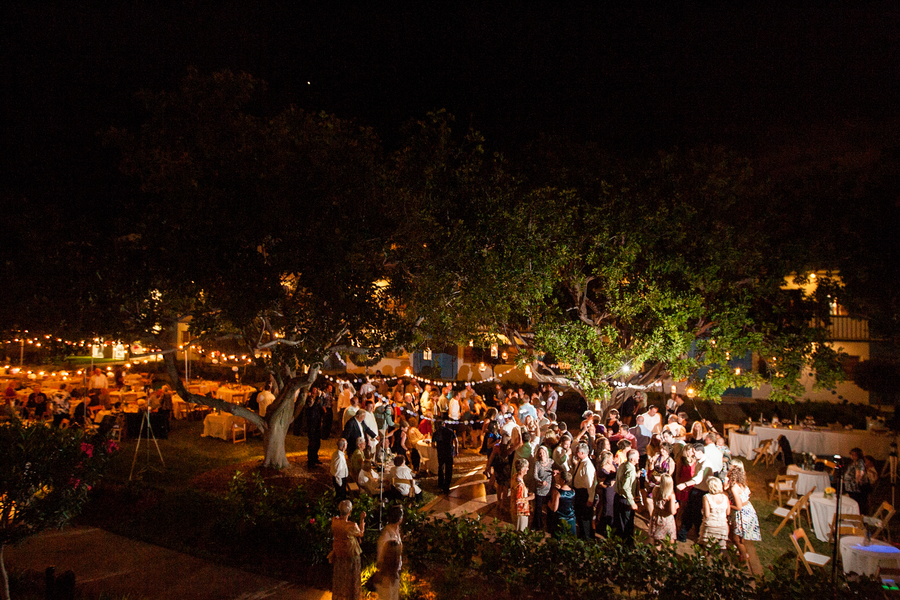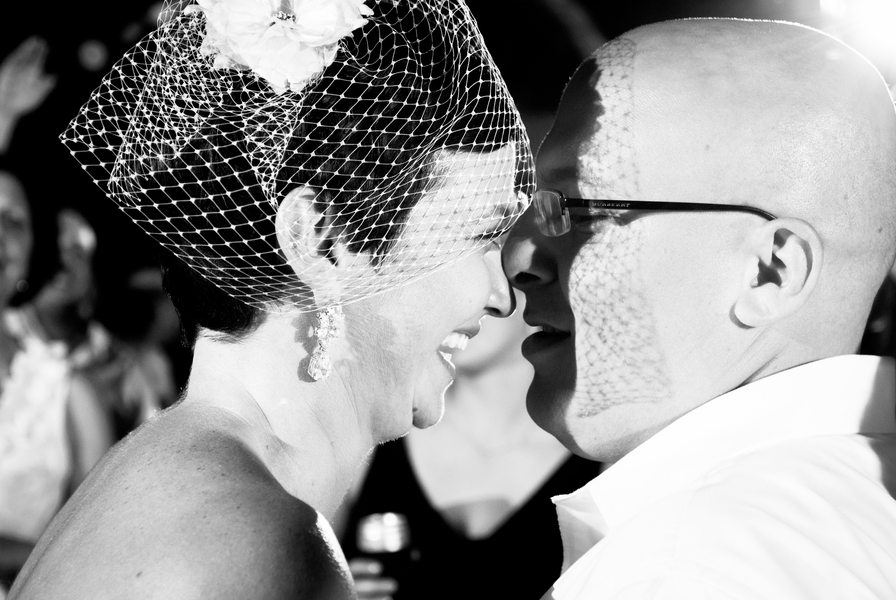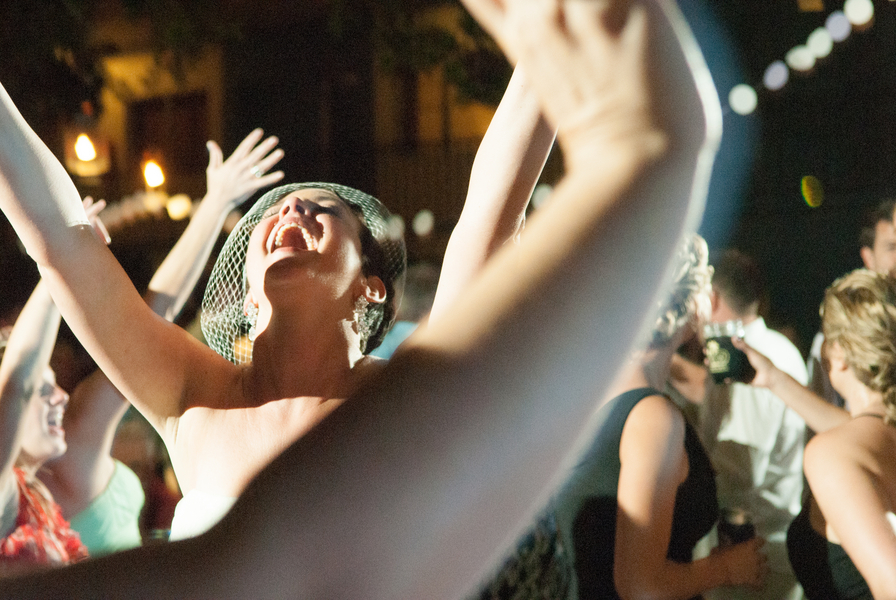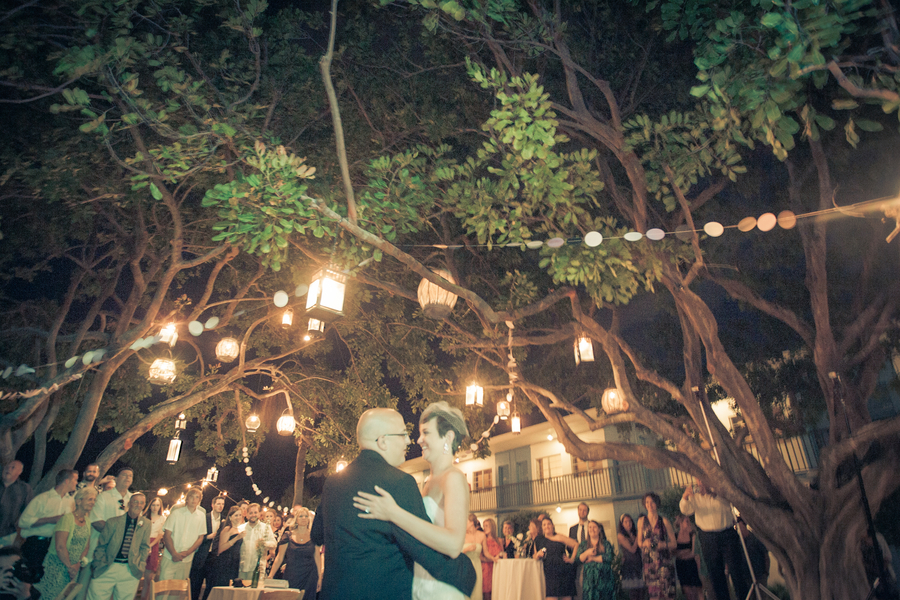 What is your best piece of advice for other brides?
Relax and give yourself time to think. I know it sounds cliche but it's true. The day will be perfect because you are marrying your best friend. Stressing about every little detail will drive you crazy! So make lists, ask for help from bridesmaids, family, etc., hire some great people that you can trust and don't sweat the small stuff. We had over a year to plan our wedding, which was wonderful. I think so many brides feel pressure to get married within a year of their engagement and that doesn't always give them the time to make decisions on details, think about it and then change their mind if they want to. Just remember what is important and above all else, enjoy the ride.
I am always a huge fan of using photographs at a wedding – but it's the first time I've seen them tied to the floral arrangements! What creative ways do you have for using personal photos at your wedding?
Vendors who made it all happen…
The following two tabs change content below.