Hello all! Another week has come to an end, and I am so excited to send you off with this fabulous nature inspired wedding from Amanda Megan Miller Photography!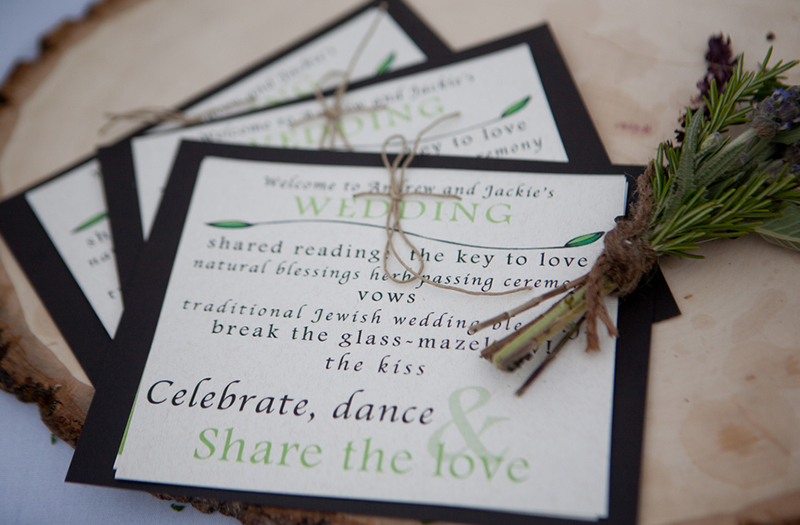 What (or who) helped you most in your planning process and/or on your wedding day?
We worked together on finding all the vendors, which was great.  We had lists of pro's and con's for everyone and everything!  So our teamwork was our greatest asset. Our vendors were great because they were super confident and professional. And of course, the internet!  From DIY to fashion to decor – how did people plan weddings before 1998?  
What was the most important thing to you when deciding who to work with for your wedding?
We were looking for people who were more independent – we did not want to work with giant wedding conglomerates.  We knew we wanted vendors who were genuine, relatable, and open to our less-than-traditional ideas.  The best vendors are the ones who can see your vision and then amplify it.  Amanda Megan Miller and Fleur were really key in that regards.  They also were confident enough to take charge, which was really important for us, who were sometimes uninformed about and sometimes impartial to certain wedding norms.
What was your inspiration for your wedding details and/or design?
Such a big part of who we are as a couple is founded in the beauty of nature.  From our first few dates (hikes and runs in the woods), to our epic annual road-trips, some of the most memorable moments in the journey of our relationship have been founded in the natural.  Jackie (bride) was brought up a nature-lover, from family hikes to "pushing the limit" camping trips, and has worked hard to convert Andrew (groom) to who appreciate the "finer" side of life – sleeping under the stars, running down a mountainside in the rain, finding the most colorful leaves at the base of an old maple.
Additionally, one of Jackie's favorite books is "The Giving Tree" by Shel Silverstein.  I spent a lot of time working on including this book and its message into our special day.  
What was your favorite thing about your wedding?
We got to marry our soul mate!! In terms of design – we loved the "organic elegance" – the simple and natural vibe to our wedding.  We really paid attention to the details, and we put in our own sweat and tears into every part of the planning.  The wedding was OURS, from the grand scheme of celebrating at an arboretum, to the ceremony that we wrote ourselves, to the handmade table numbers, place-cards and giveaways, to the songs we chose for a live band to play, to the song that Andrew's dad wrote for us, to our tree cake–you name it!  No stone was left unturned.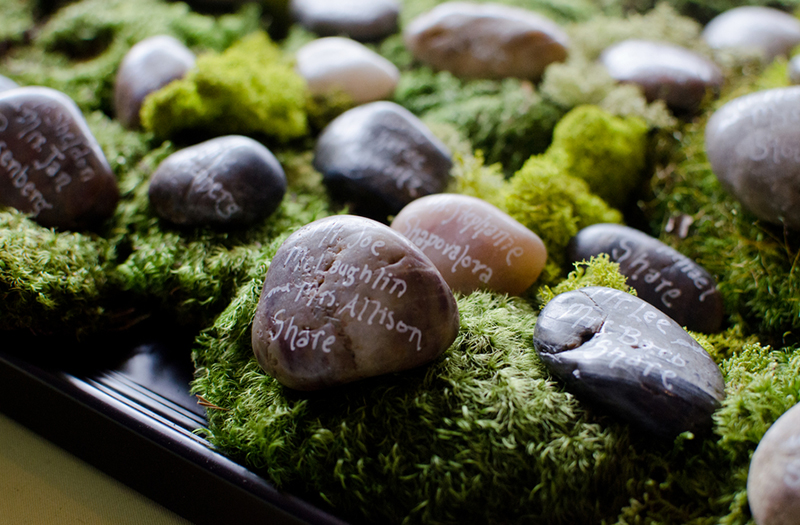 What is your best piece of advice for other brides?
Make your wedding reflect you.  And by you I mean the essence that is "you" as a couple. Put your heart into it – You should be able to connect to all the things going on around you throughout the whole evening.  It will make even the most random guest feel like they are part of something bigger.
Also, know what you want, and if you don't be flexible and open to ideas.  
I love her advice! Taking everything that is very "you" and making it a part of one of the biggest days of your life seems like it would be easy but it isn't always something that comes naturally. What are you doing to make sure that your wedding is you?
Have a fabulous weekend everyone!
Cheers!
Samm
Vendors who made it all happen…
The following two tabs change content below.
Samm is the co-owner of Imprint Cinema with her husband Alex, who she married a little over a year ago. She loves everything about weddings- from what she does (filmmaking), to the details... and especially the little sparkles :)
Latest posts by Sammantha (see all)