With Halloween celebrations behind us, and the sugar rush from the past few days setting in, we close out one holiday as another cultural holiday is beginning. "Dia de Los Muertos," or "Day of the Dead" is a celebration of loved ones who have perished who they believe they will meet again. Where it is a holiday celebrated throughout Mexico, it is also a tradition held by may other cultures as well. With vibrant colors, traditional attire, and a play on "til death do us part" we absolutely love how this team pulled together such an inspiring design to represent this holiday.
We are absolutely taken with the gorgeous imagery captured by Rudy & Marta Photography, and the incredible detail in the design created by Modern Chic & Shabby Events. With the colorful floral style from Orlando Flower Market to the incredible hanging cake from designer Michelle of Bakers Cottage Cakes the culture and tradition of this celebration was truly brought to life with the color, detail, and style that was created.  We love the inclusion of  Sugar Skull models who whore traditional Mexican attire provided by Creaciones de Lucy, adding a fun element to the story of the day.
We hope you love how every colorful element of this wedding design came together!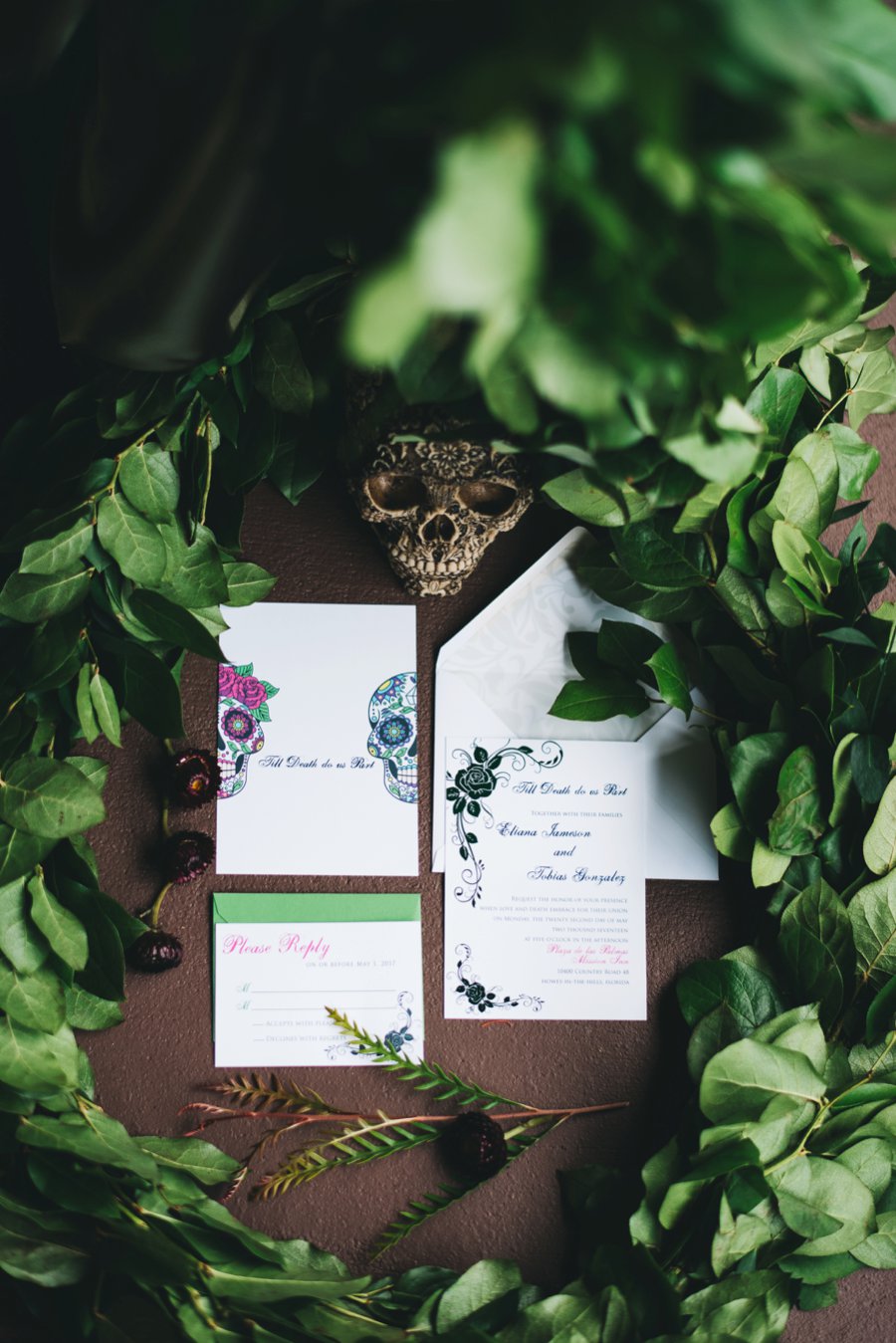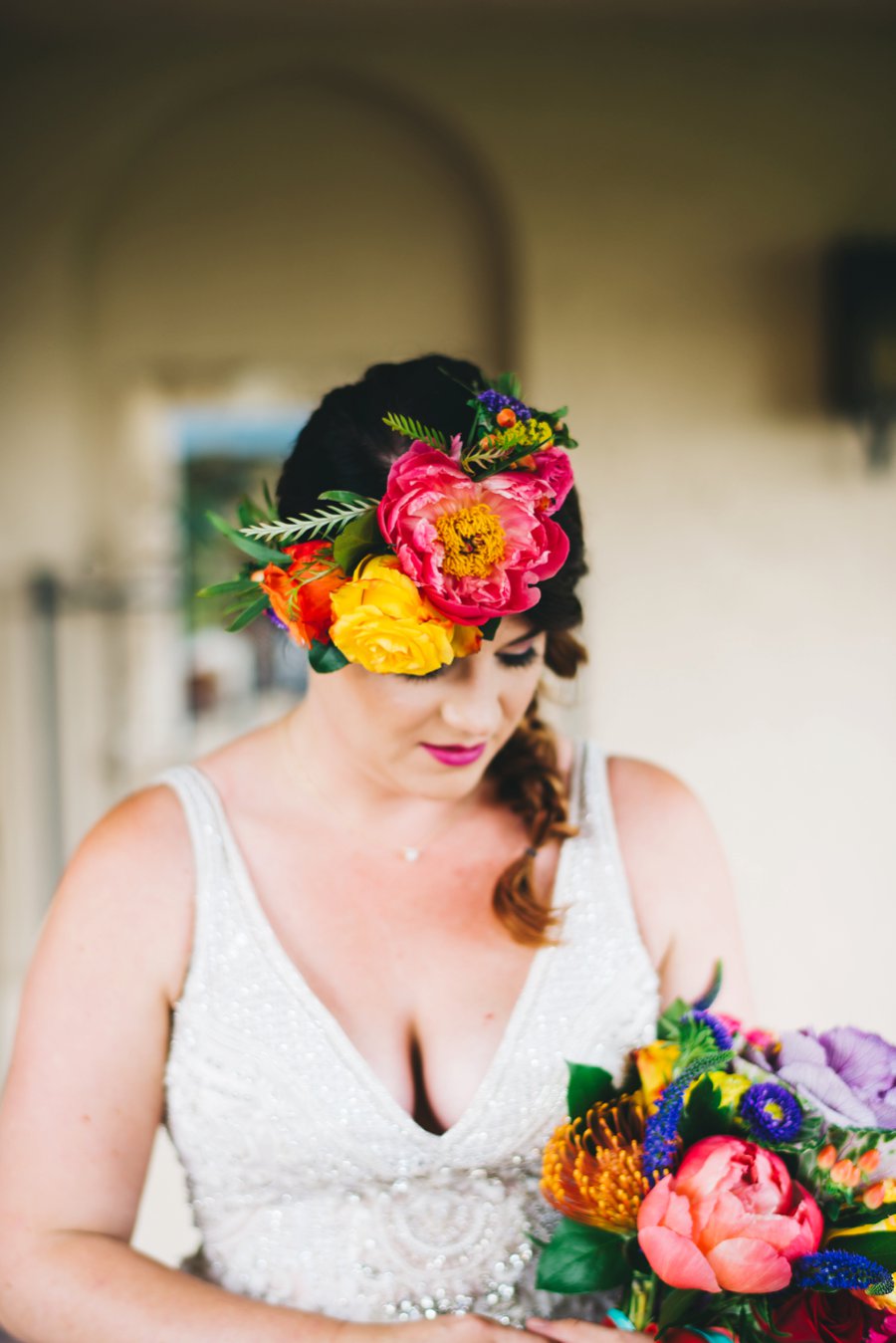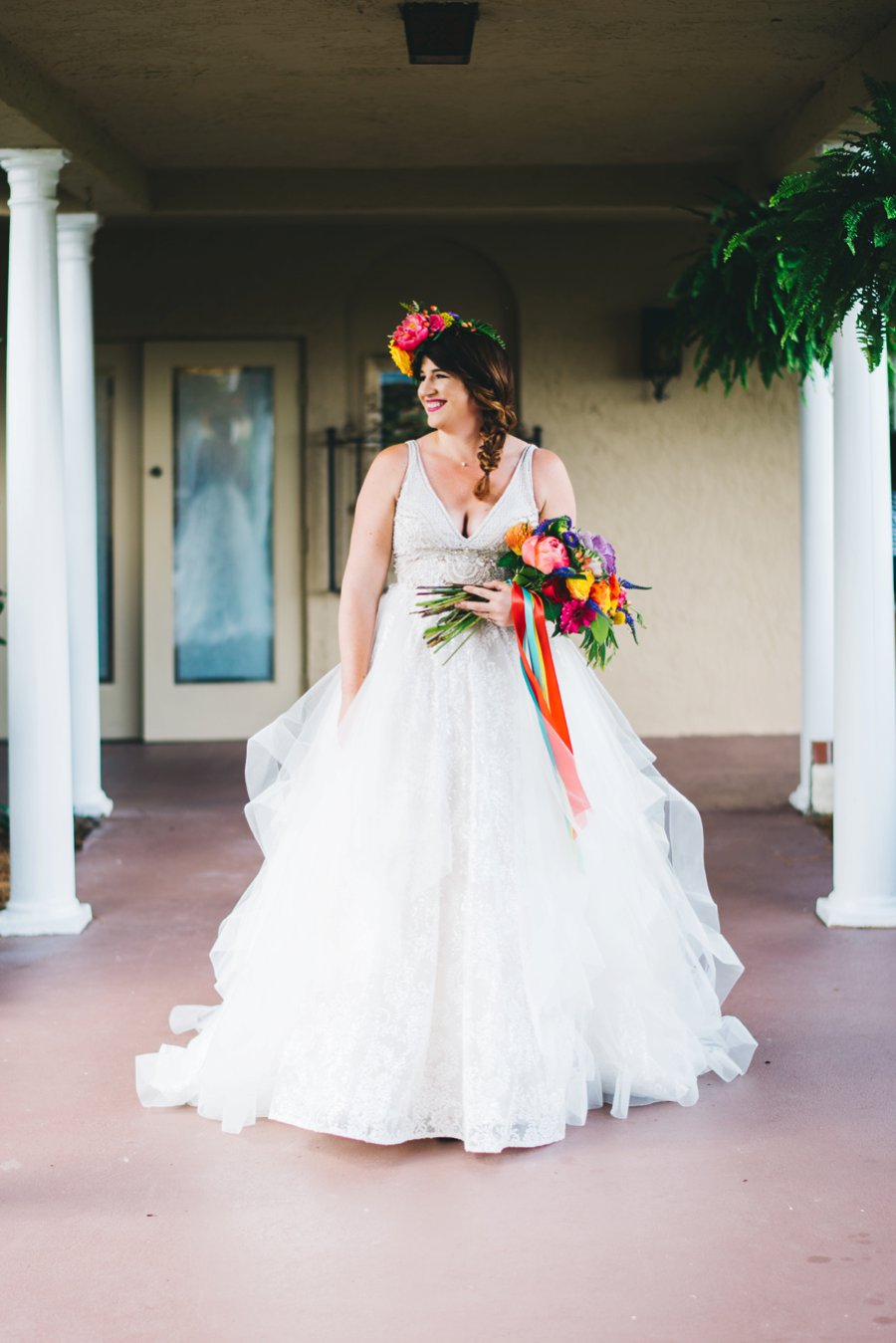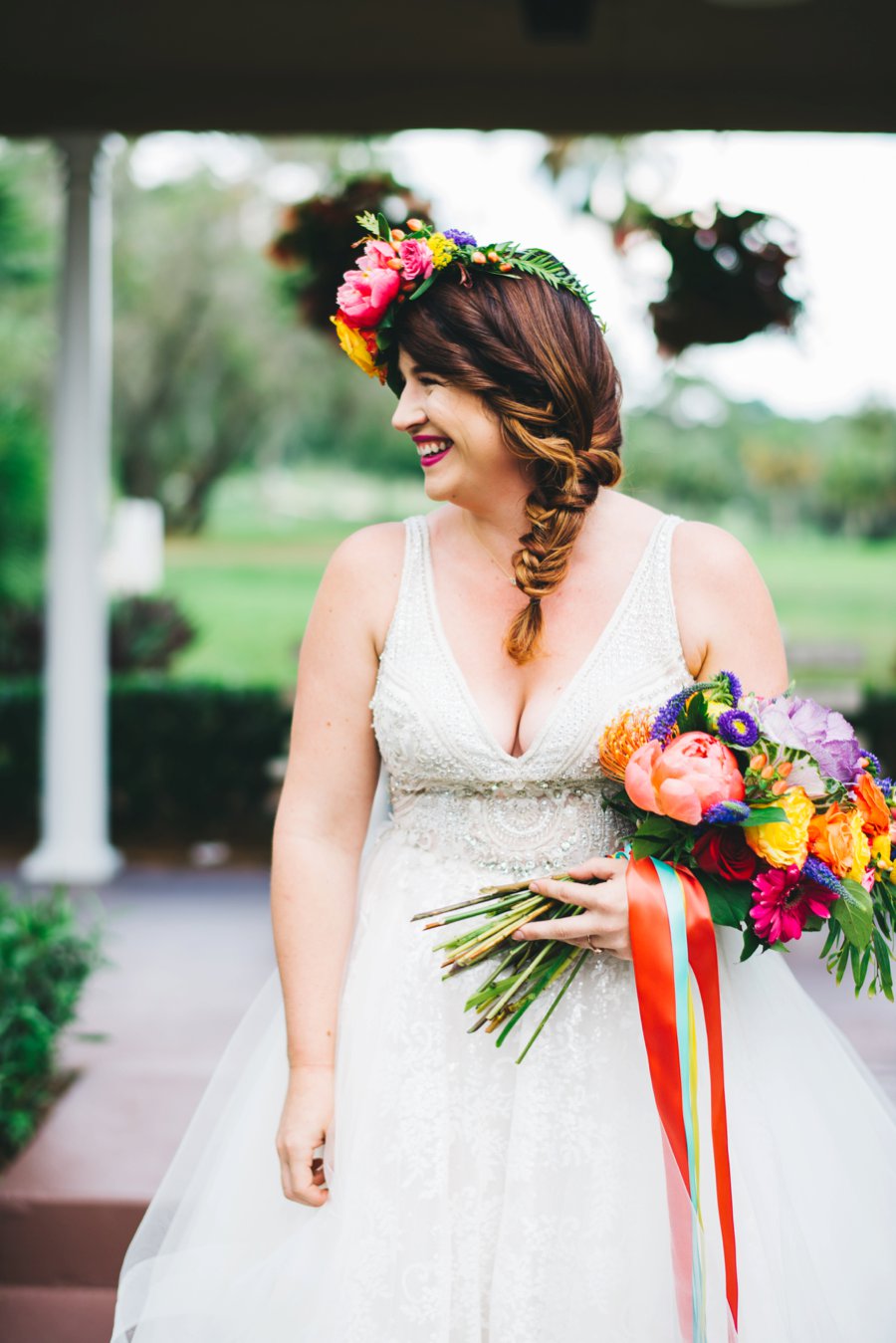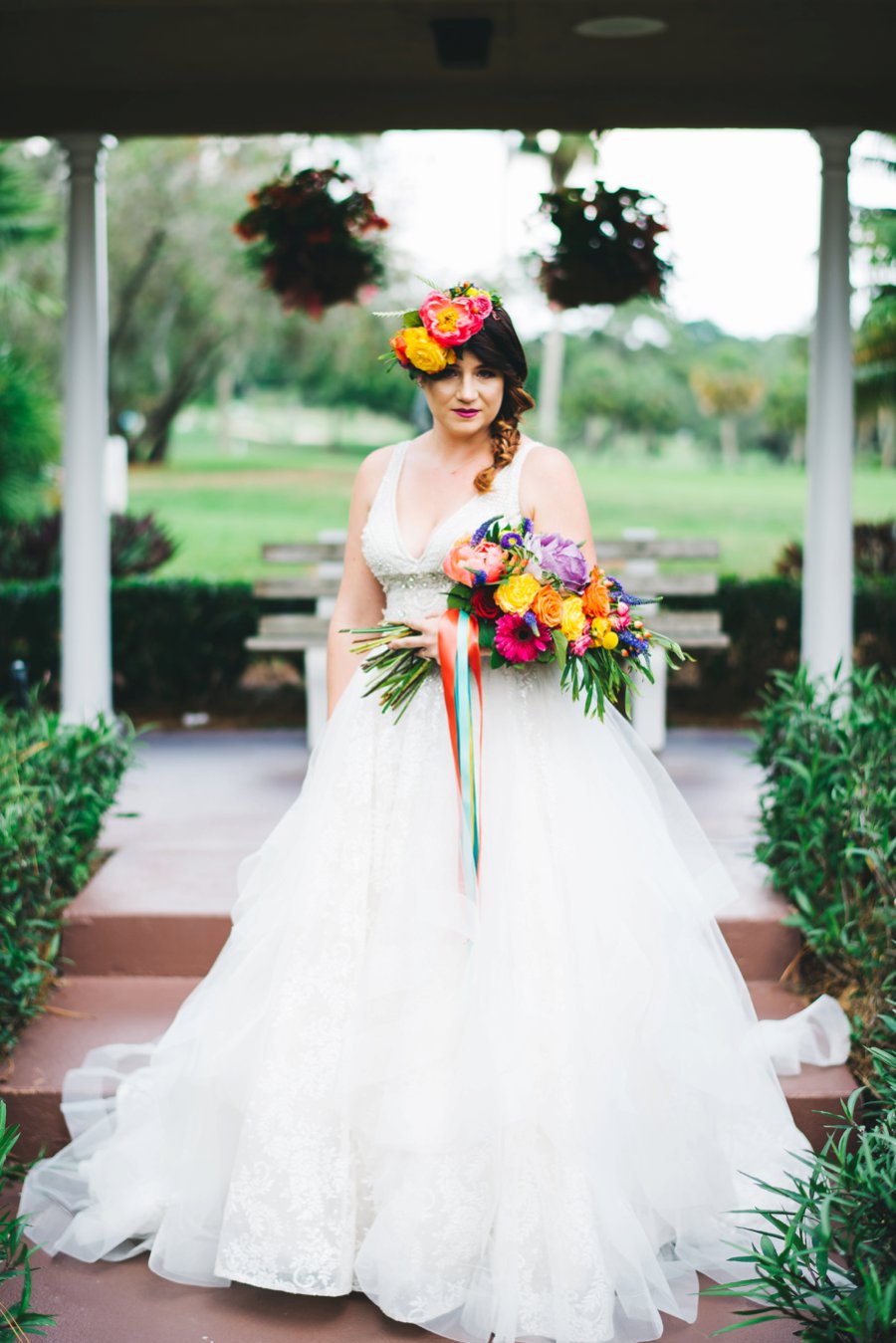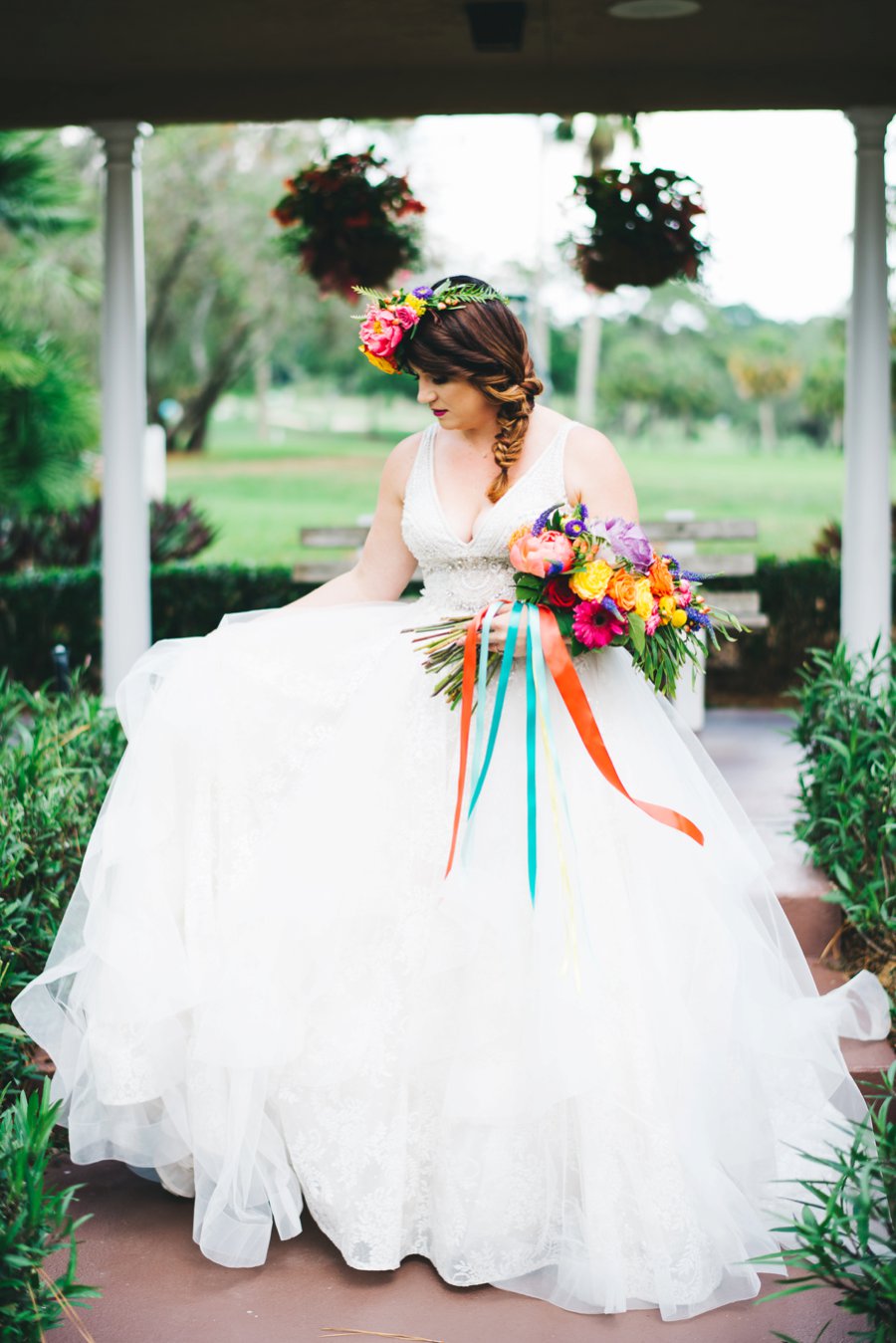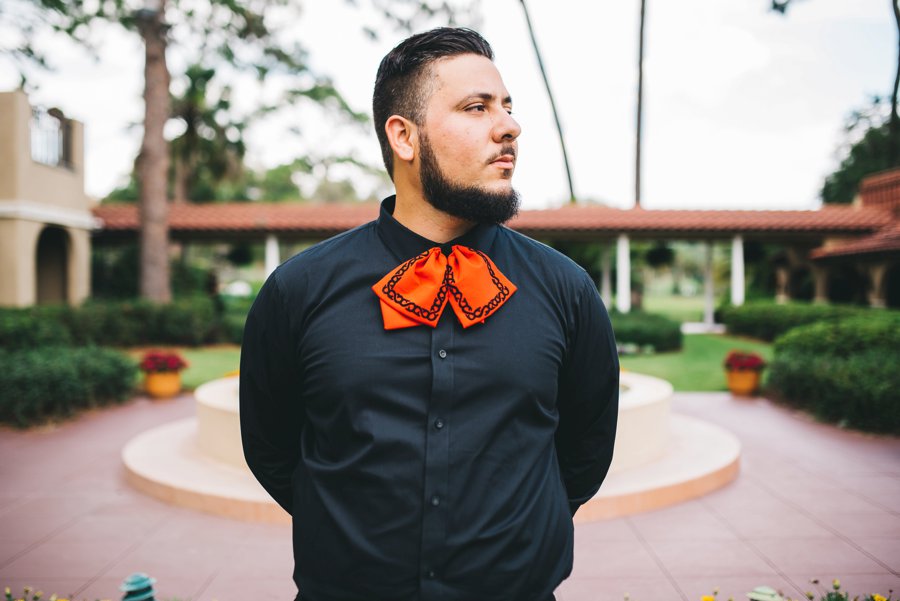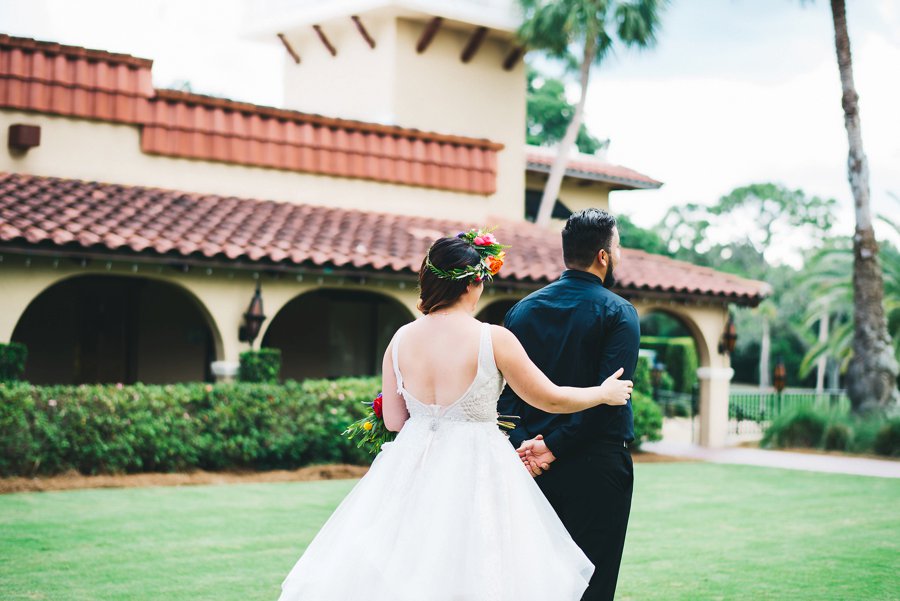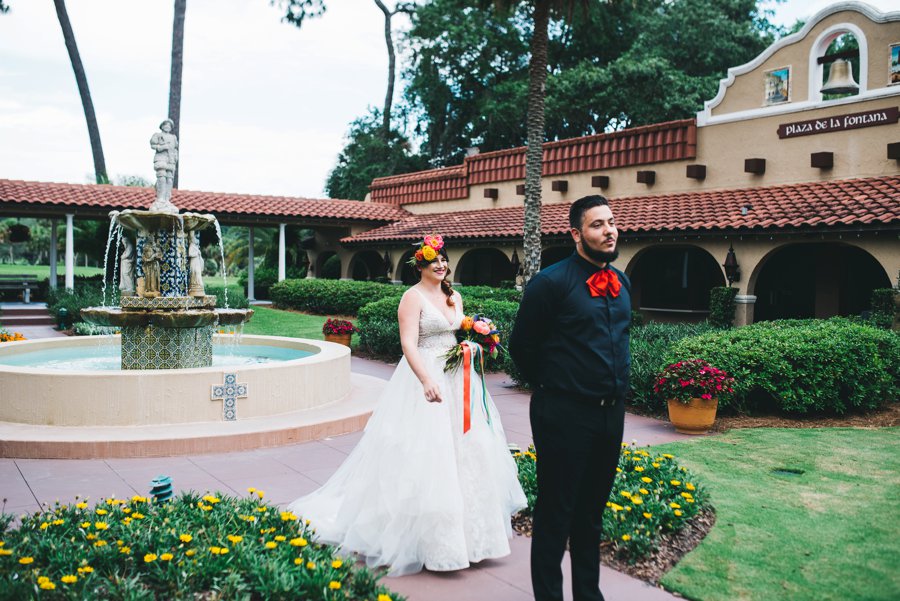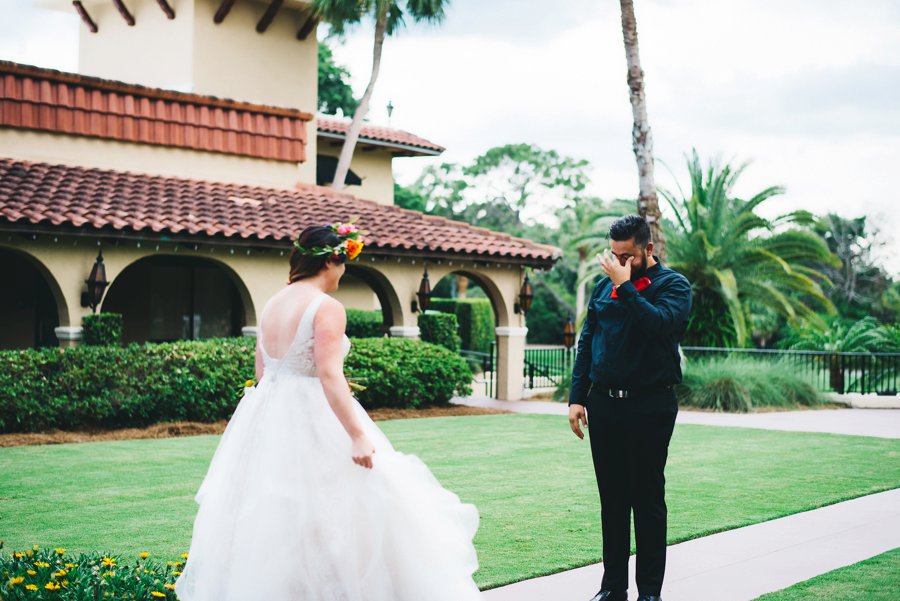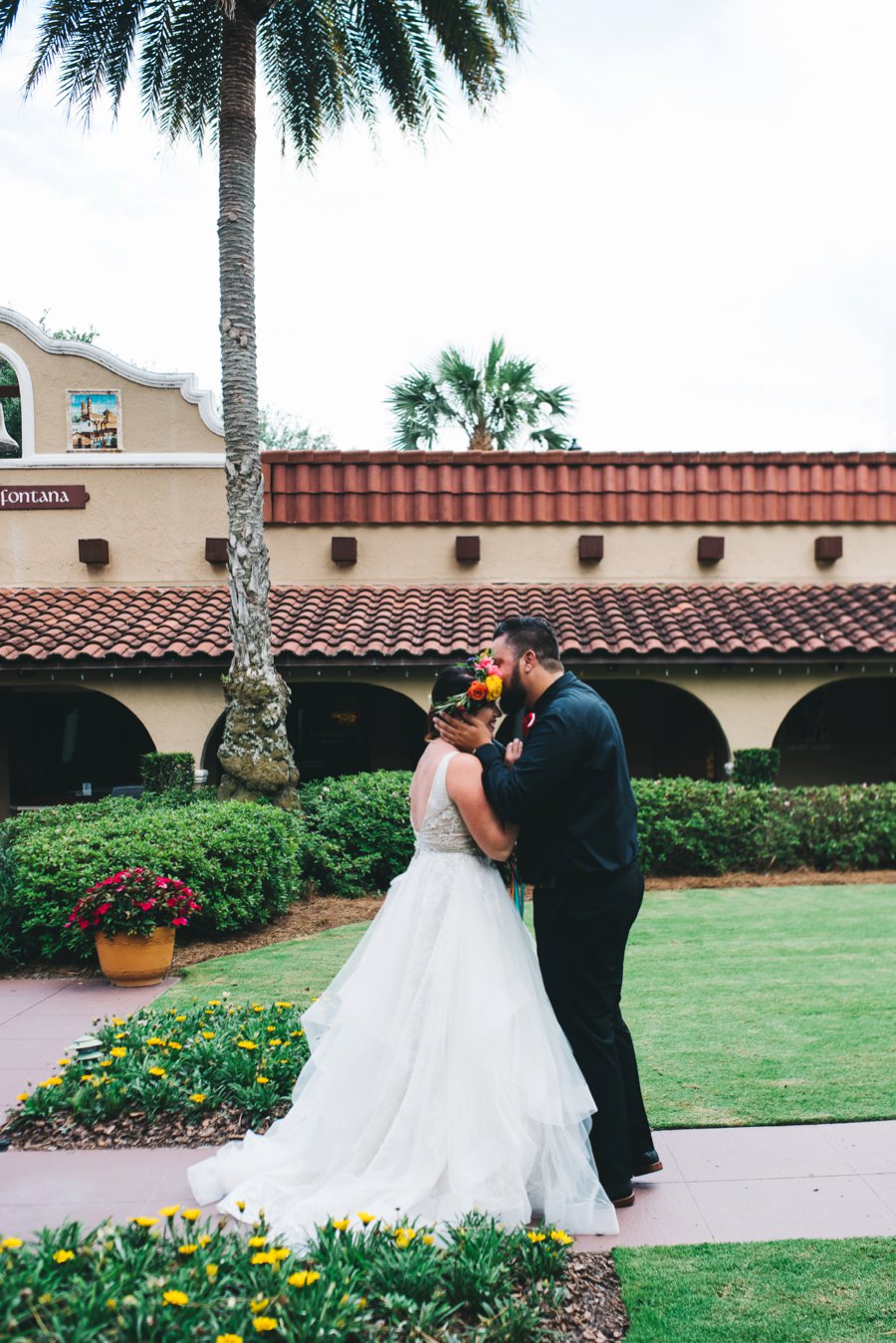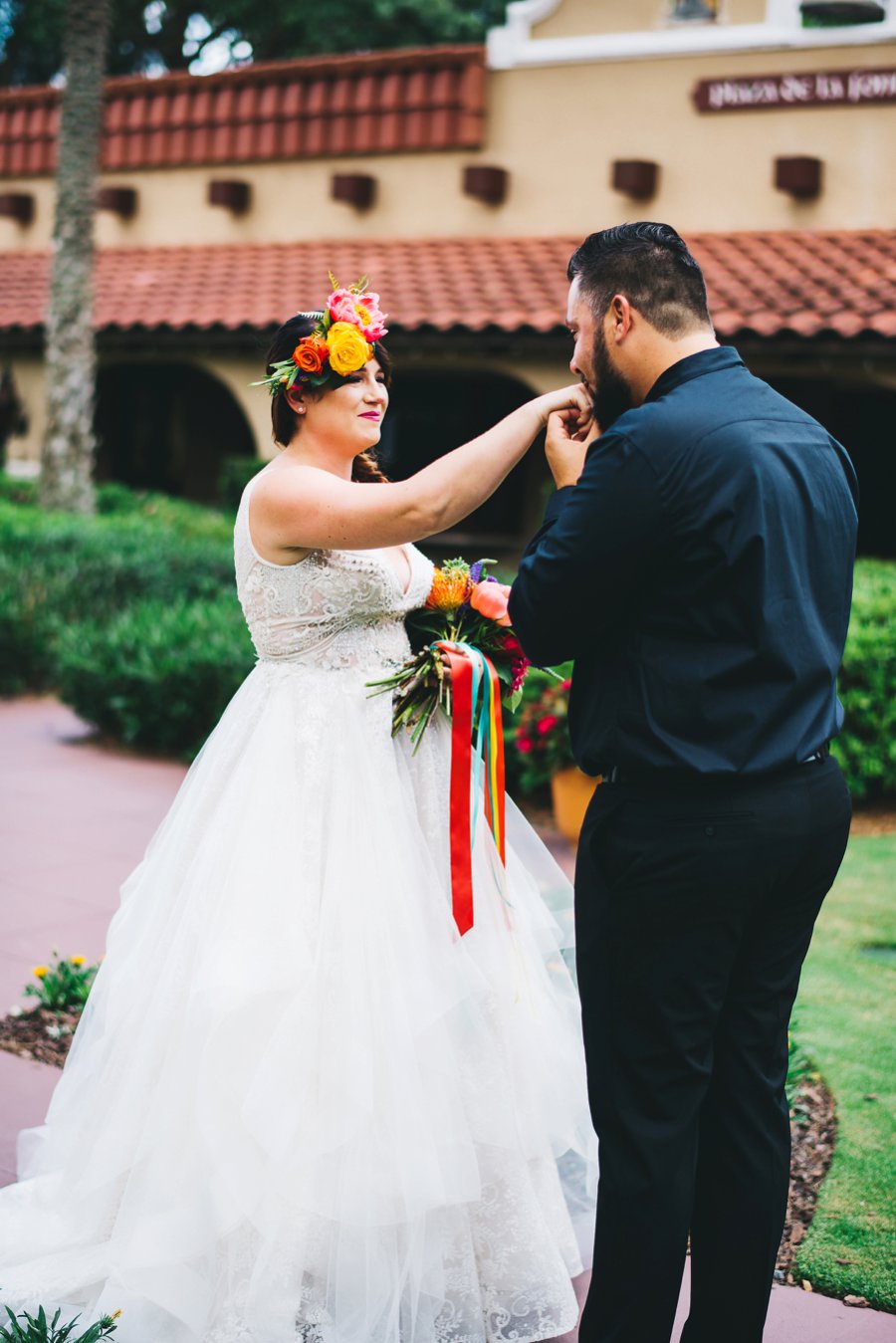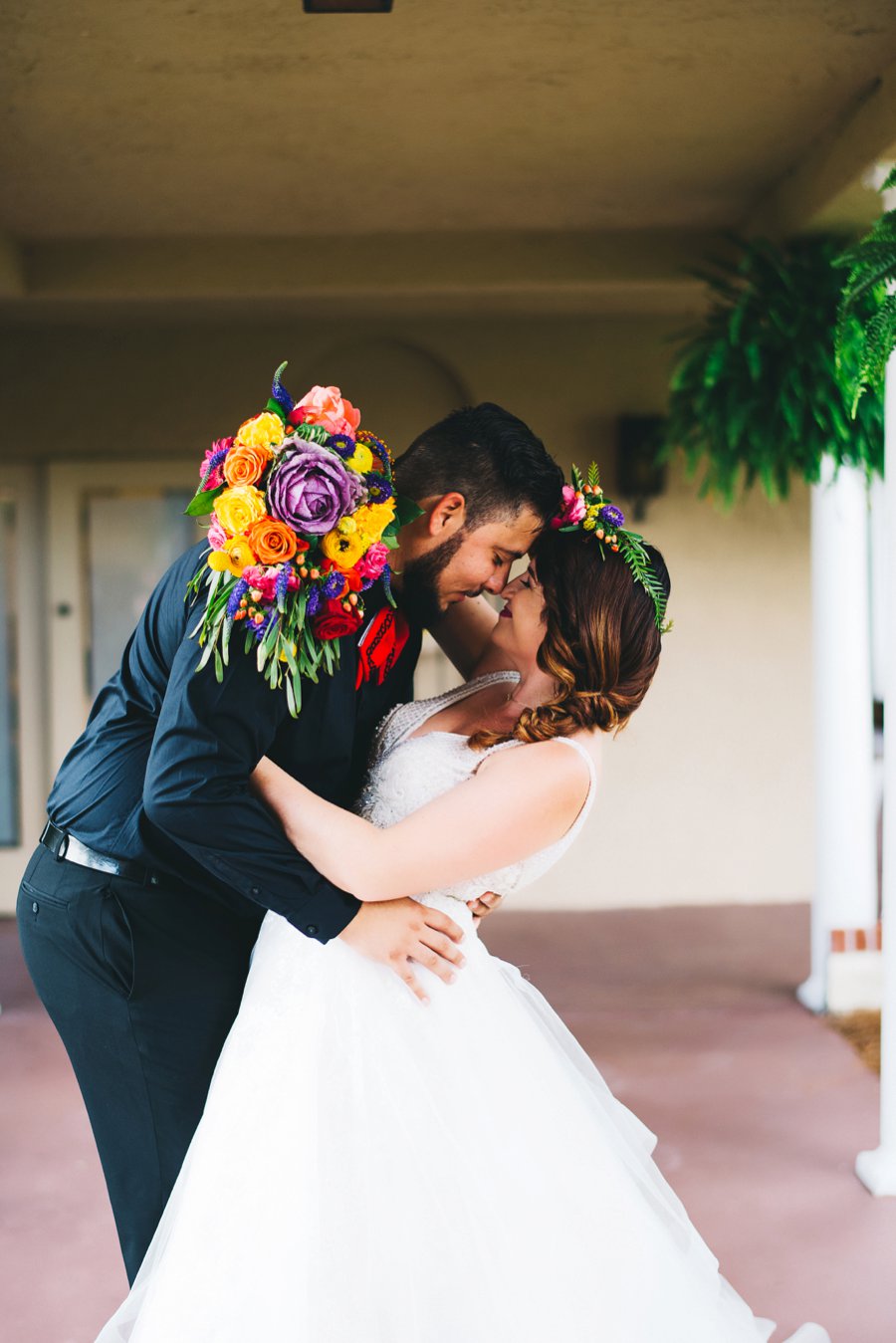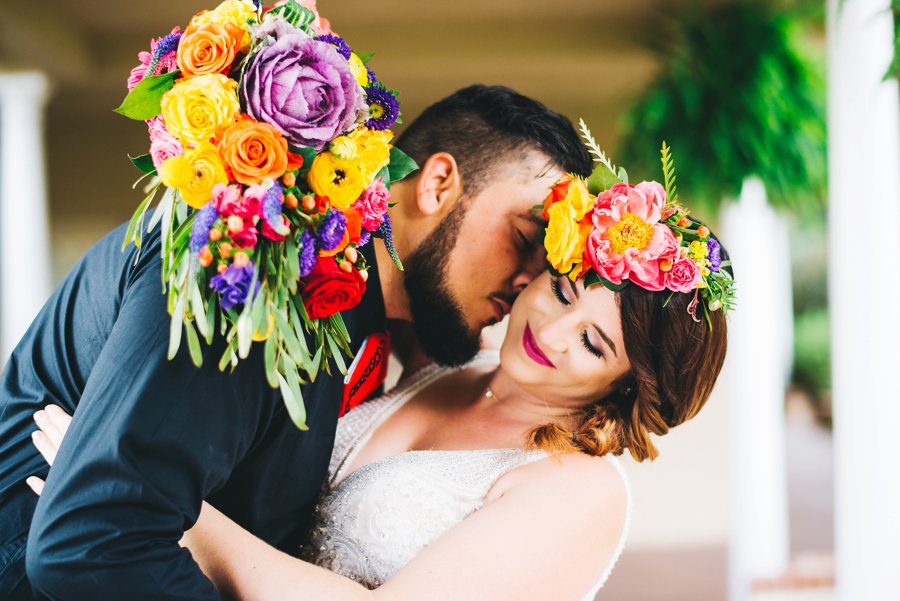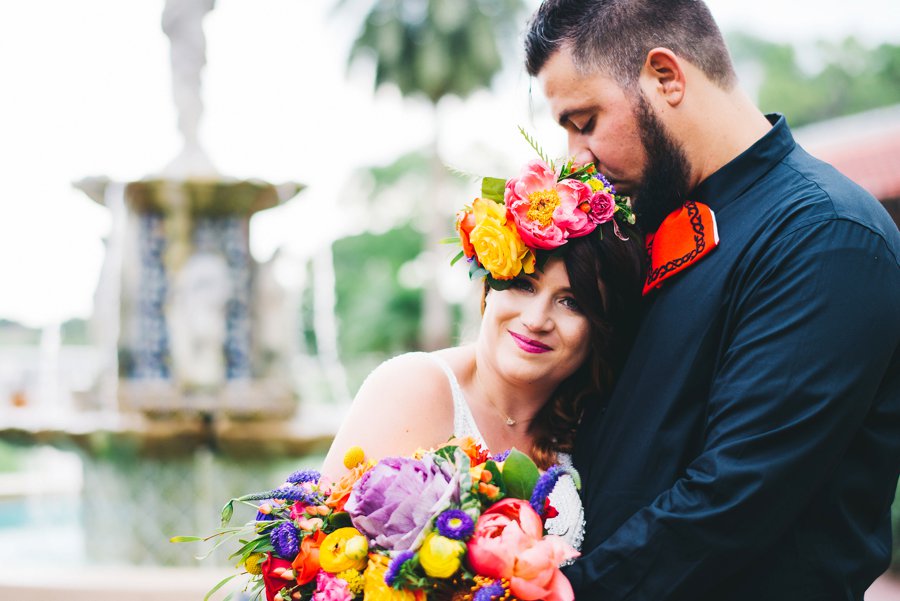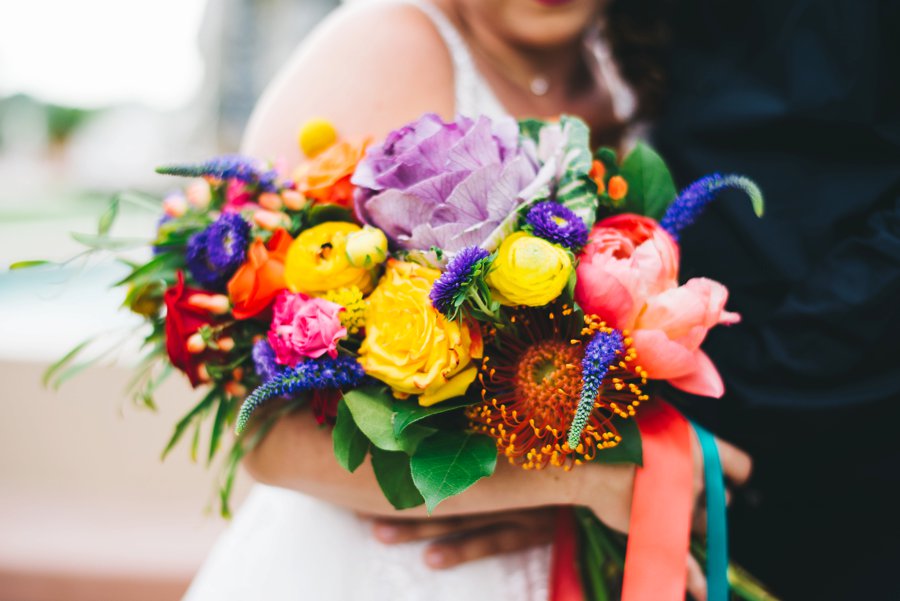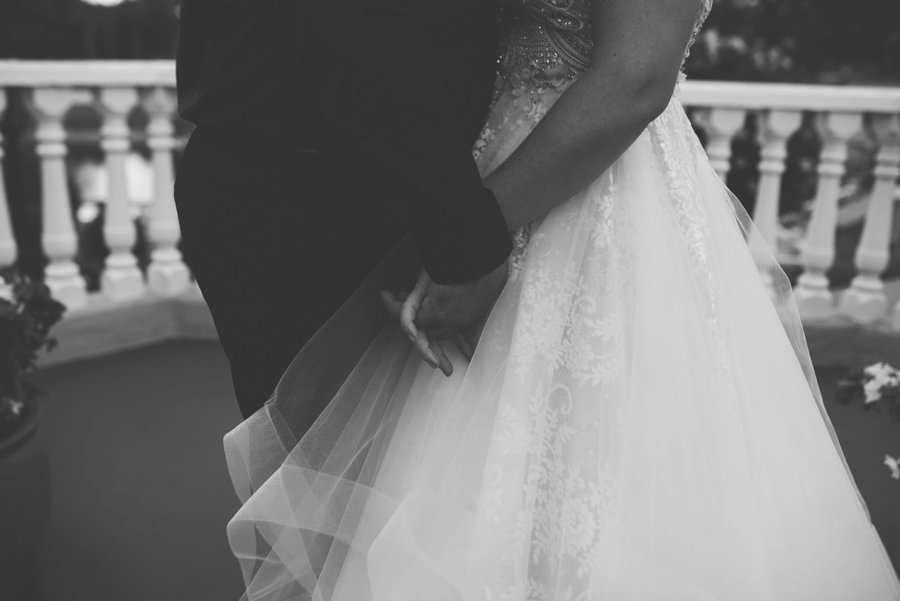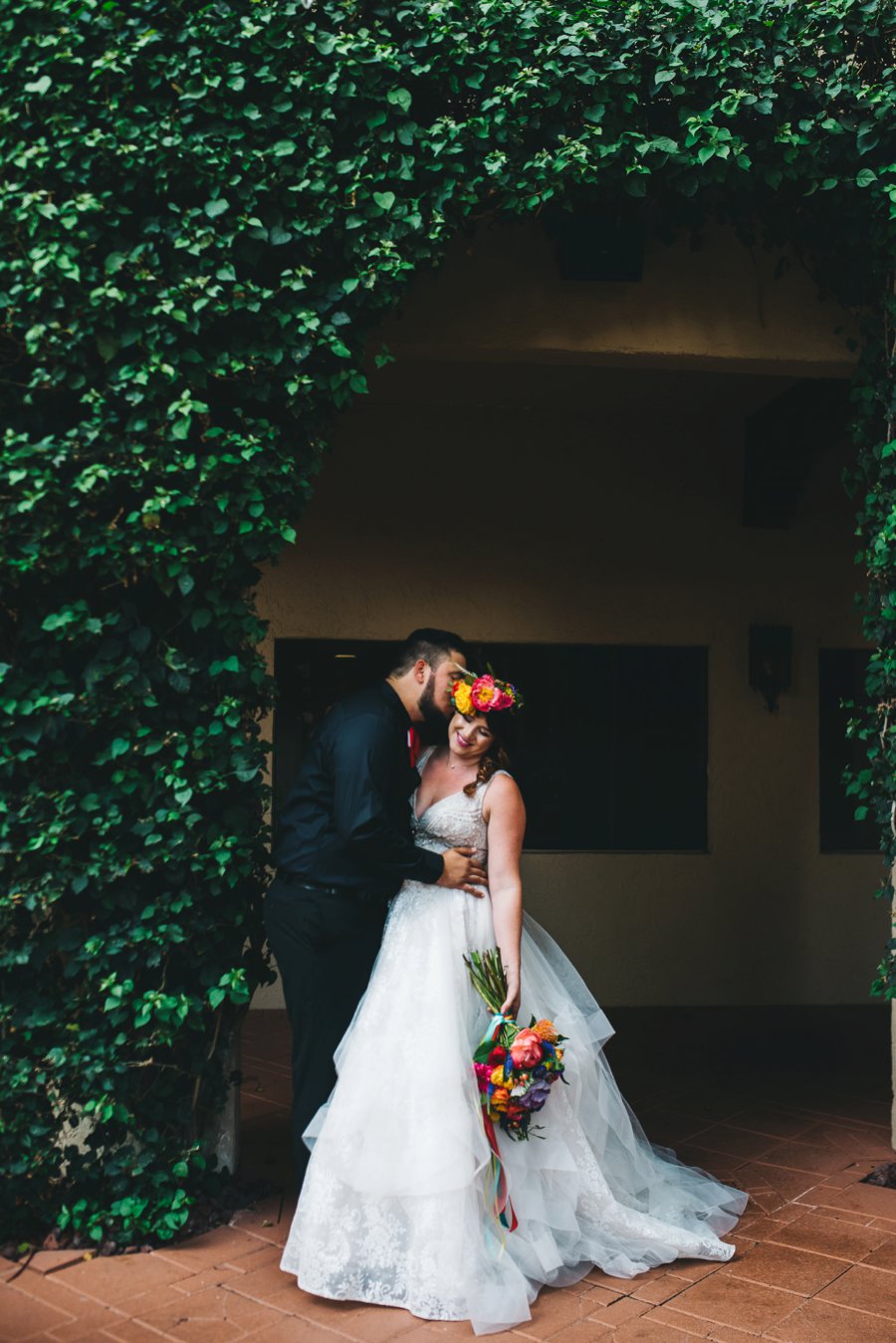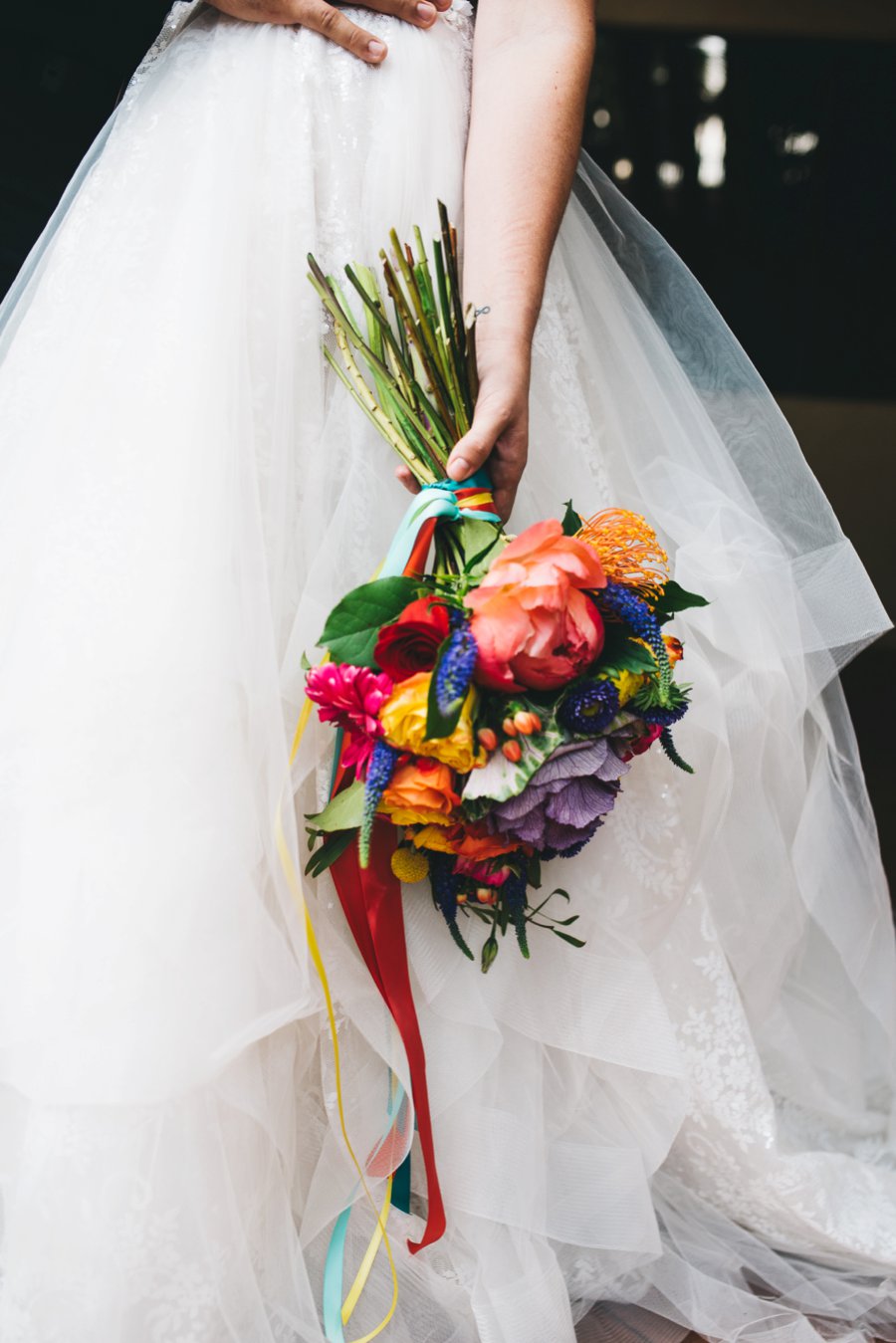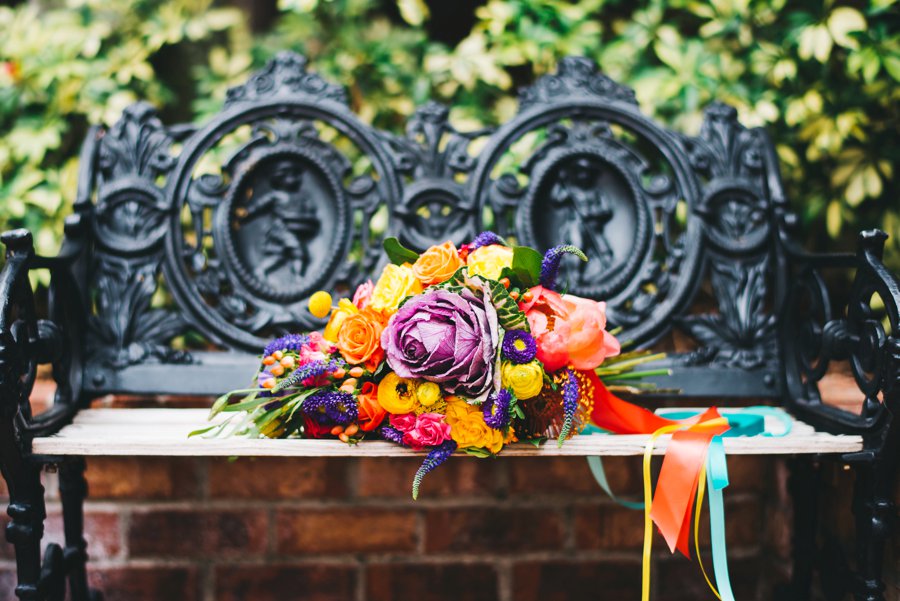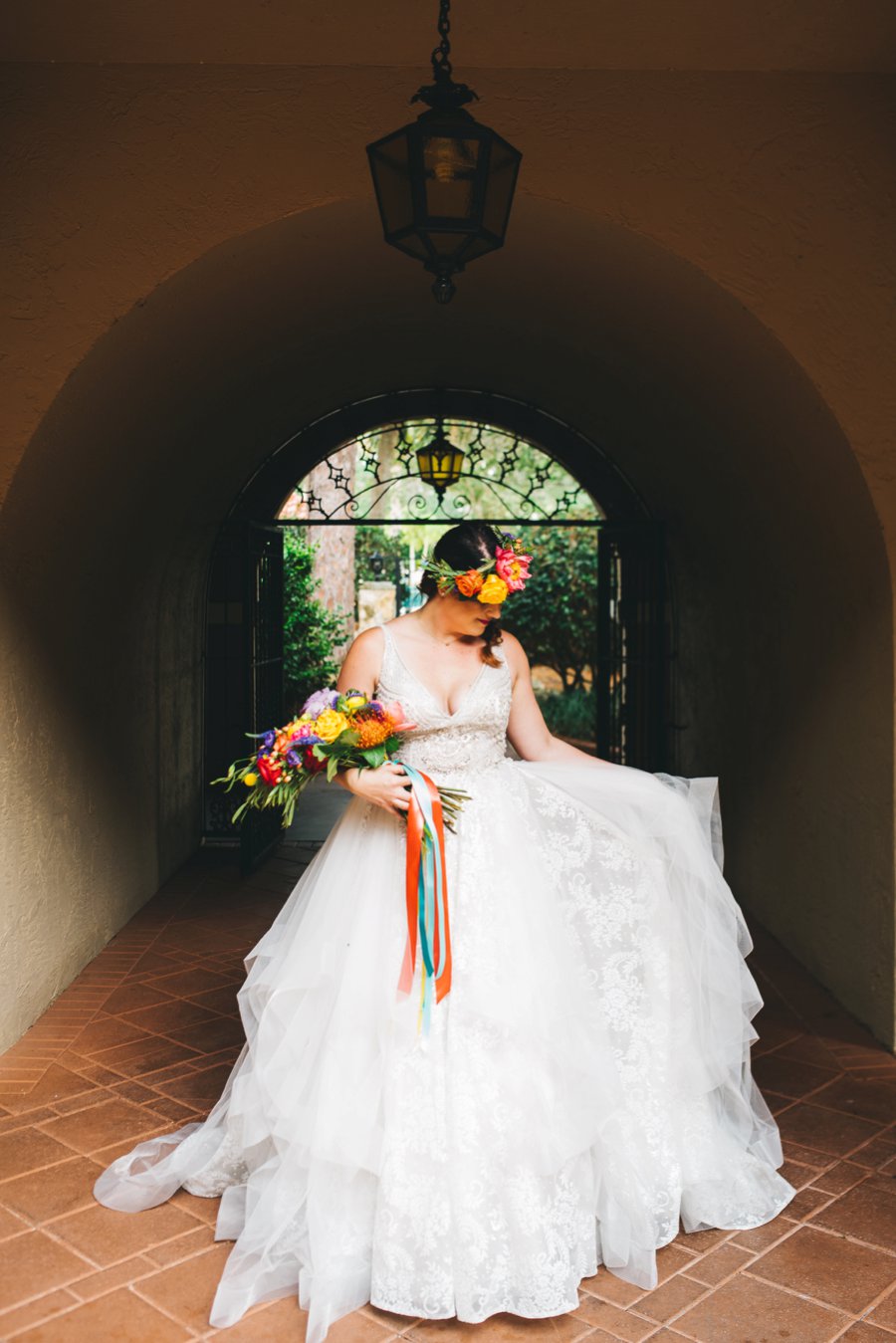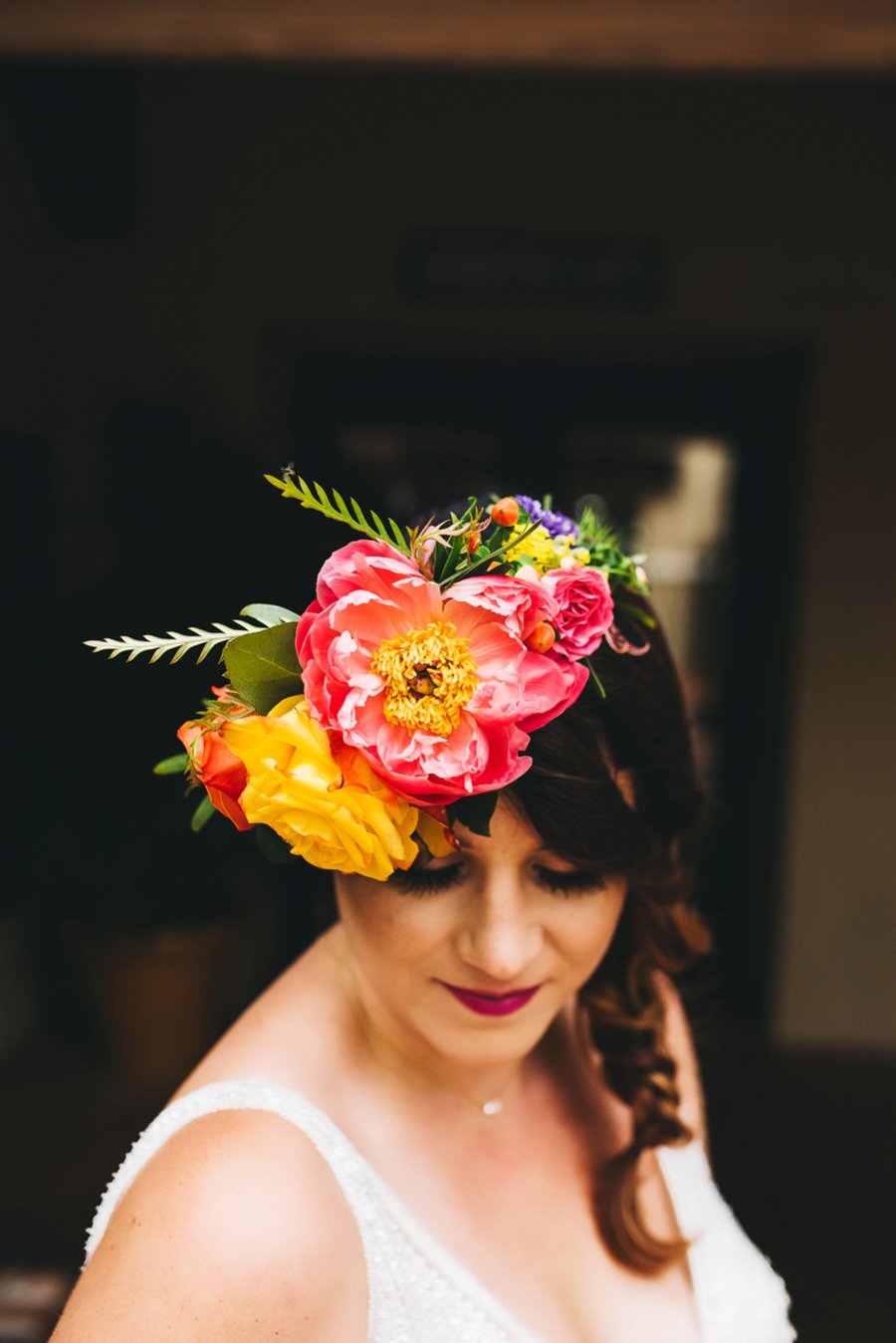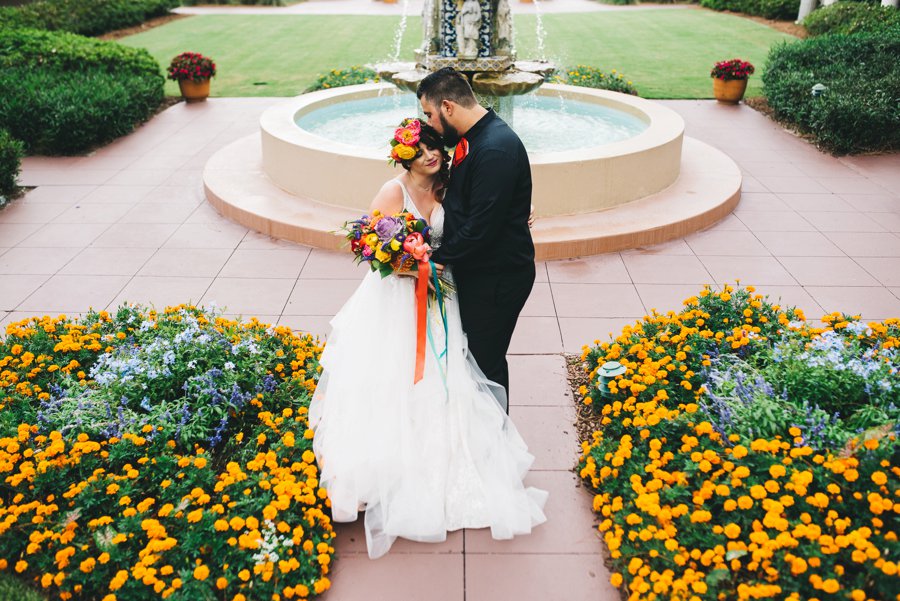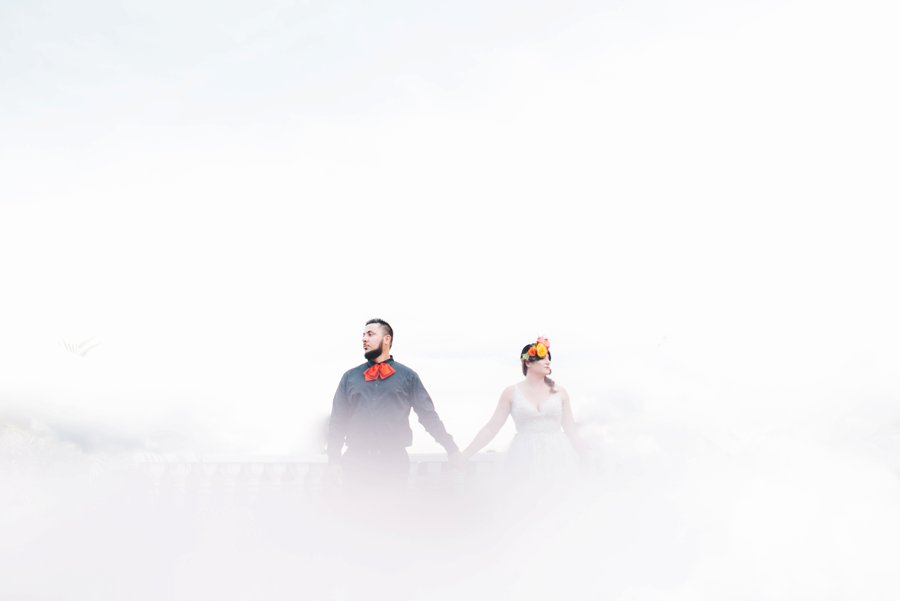 We are thrilled to share more behind this colorful style that the planner, Modern Chic & Shabby Events shared with us.
During the ceremony, when reciting your vows, in many traditions you will say "Till Death do us part". Our thought process when designing and creating this wedding style, was that Death is another sure thing in life. A bit crazy in our thought process for this design, but it was created to showcase two sure things, the Love for one another will never die. 

I love the way we handpicked every detail showcased. The vibrant colors played a key role in our design process, and we wanted to show the joy these colors bring to a celebration of Love with a flair of this tradition. We wanted Sugar Skulls to represent "till death do us part," and we incorporated this motif throughout the design.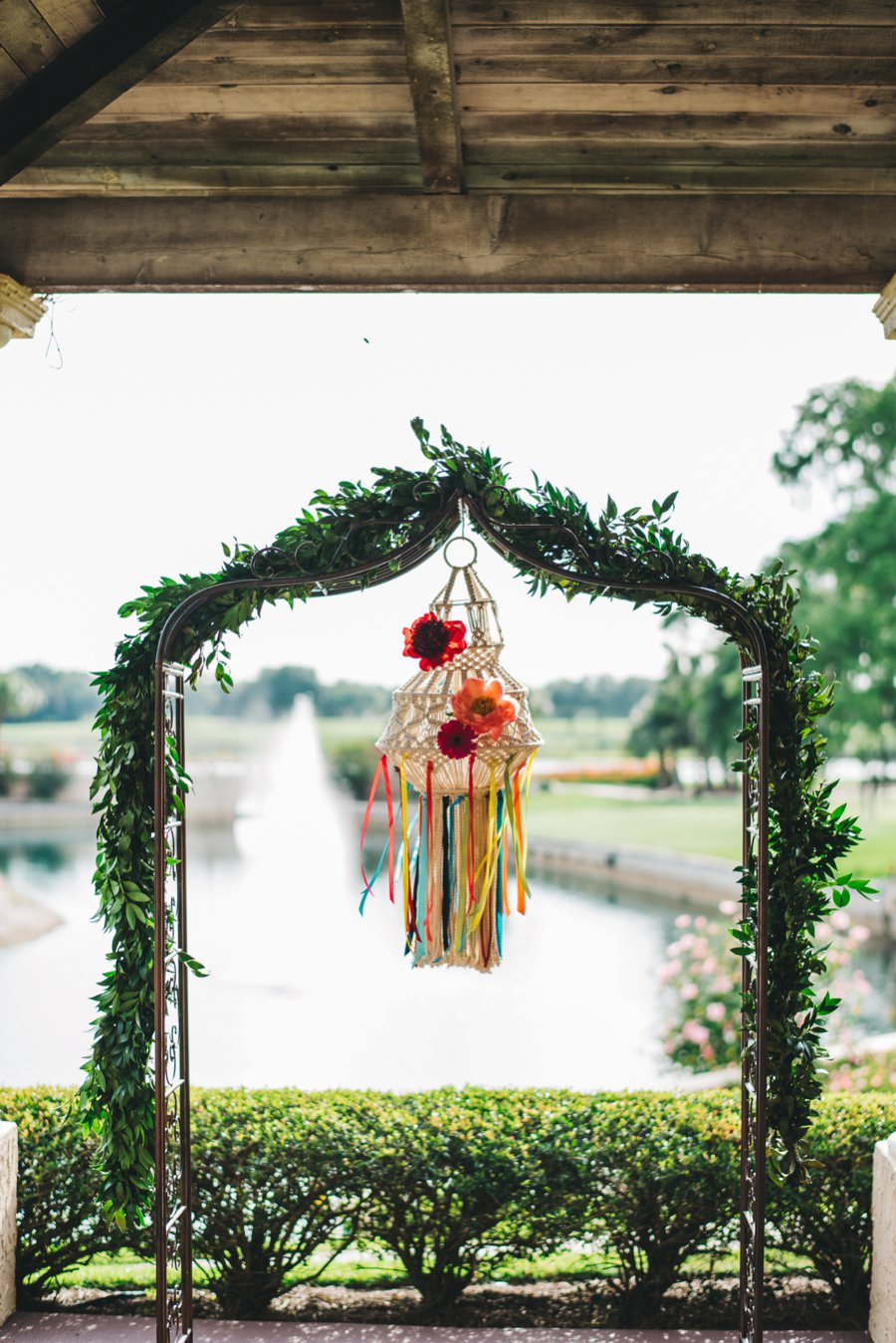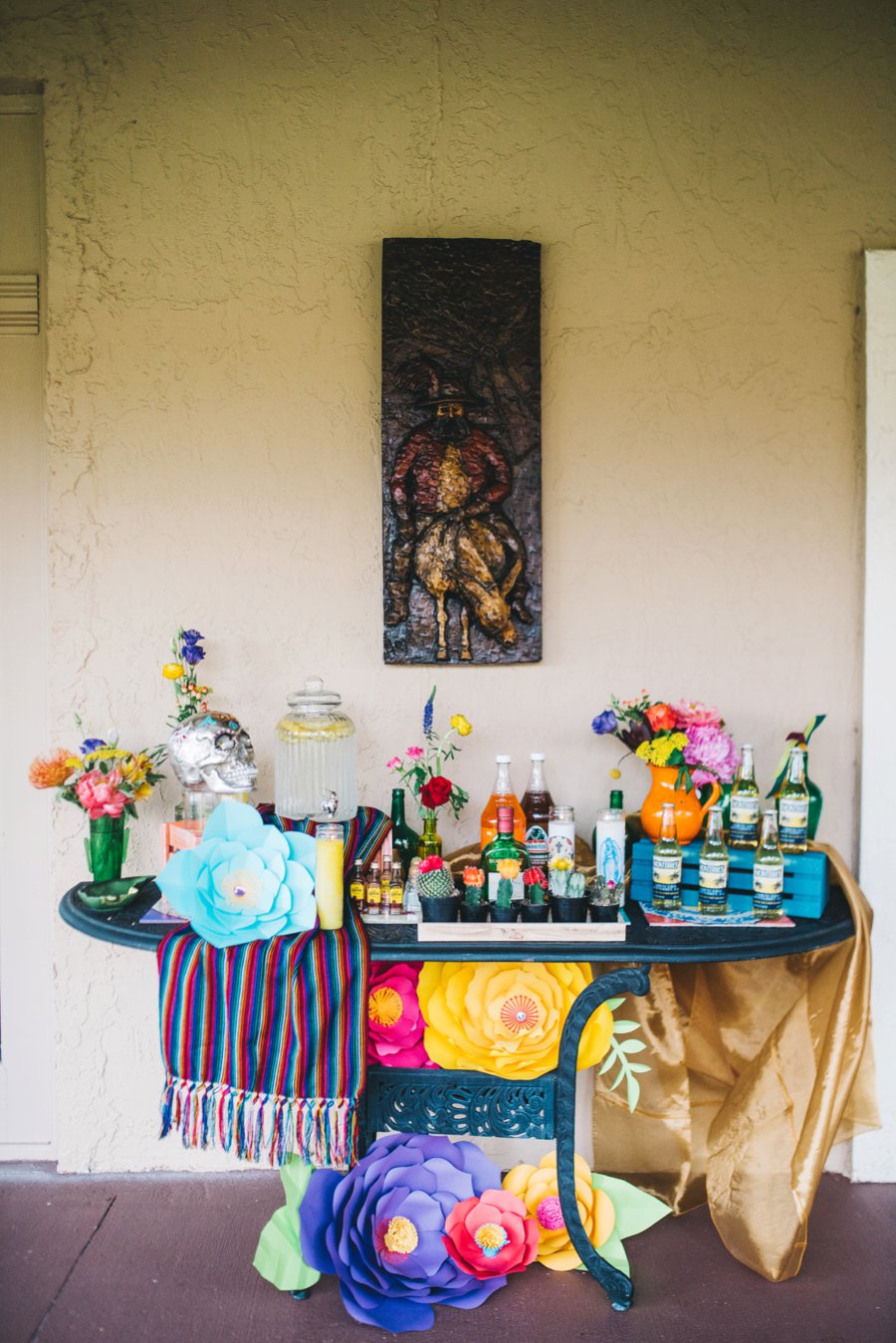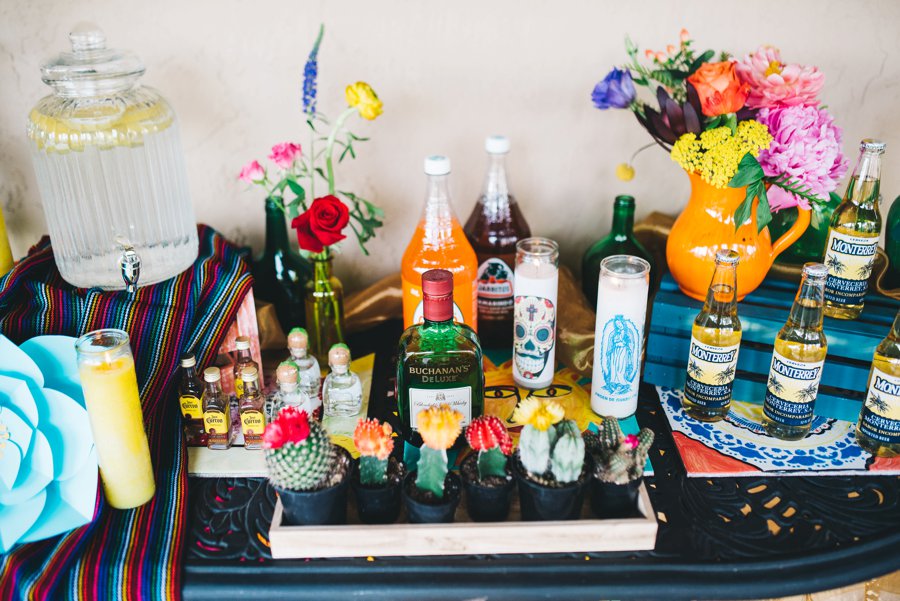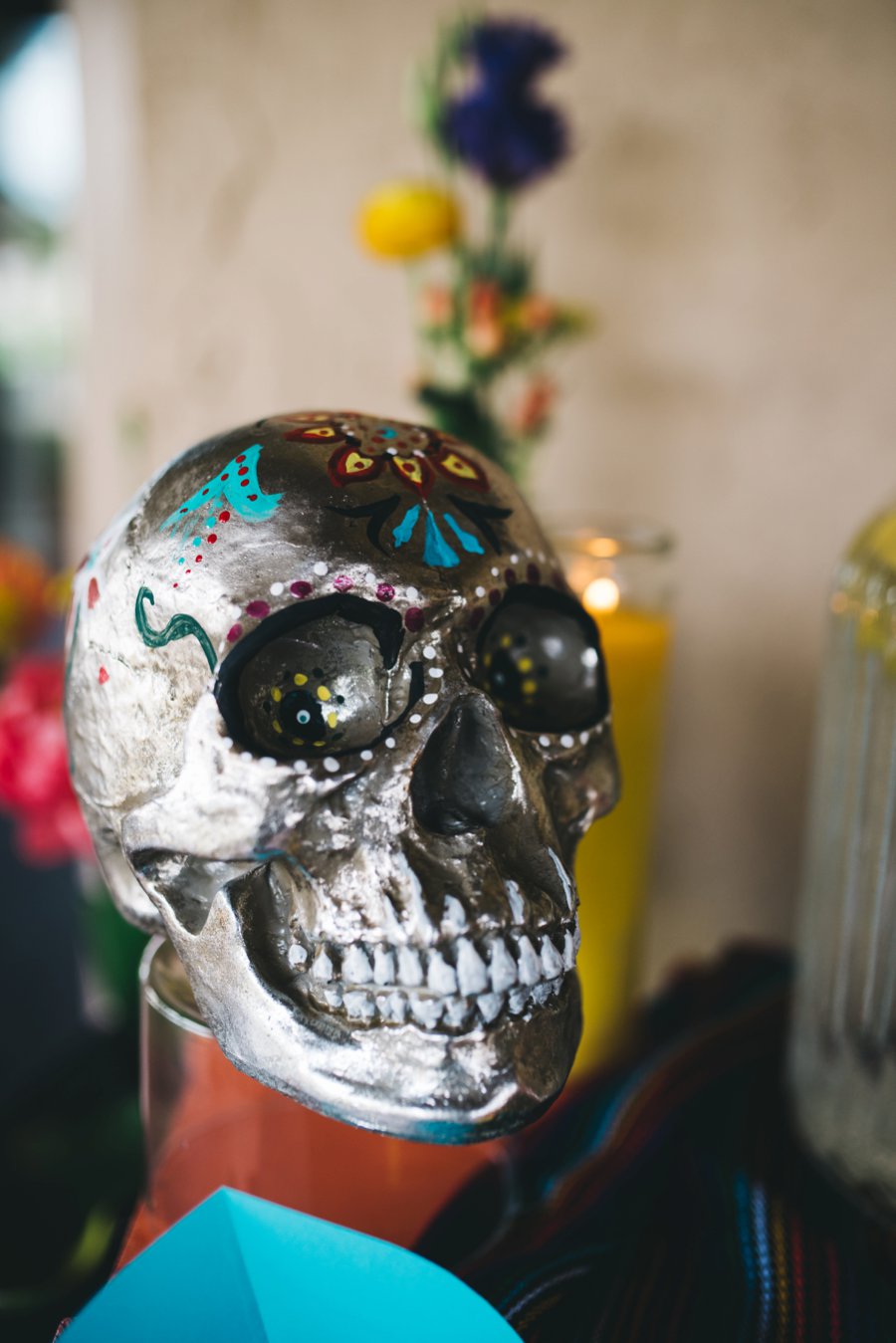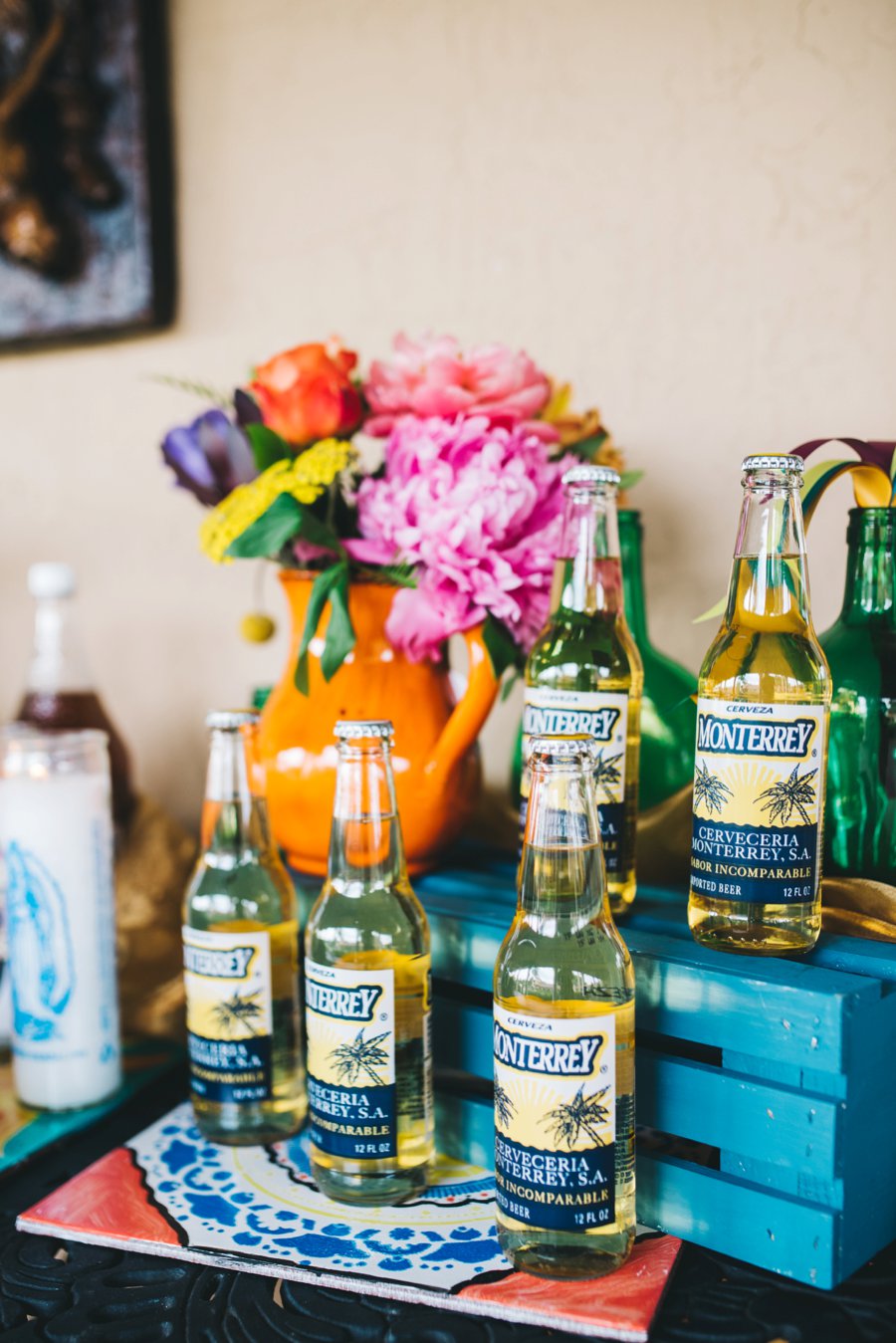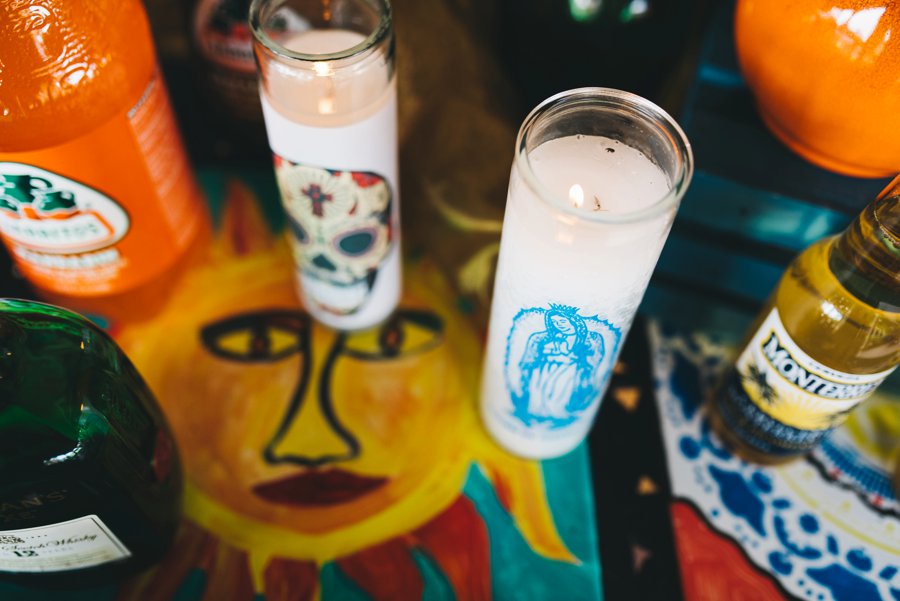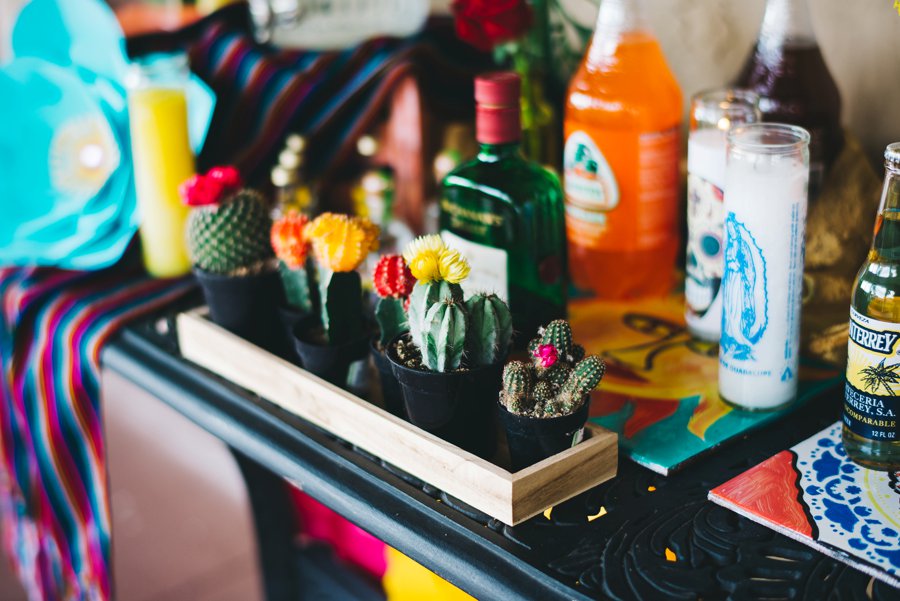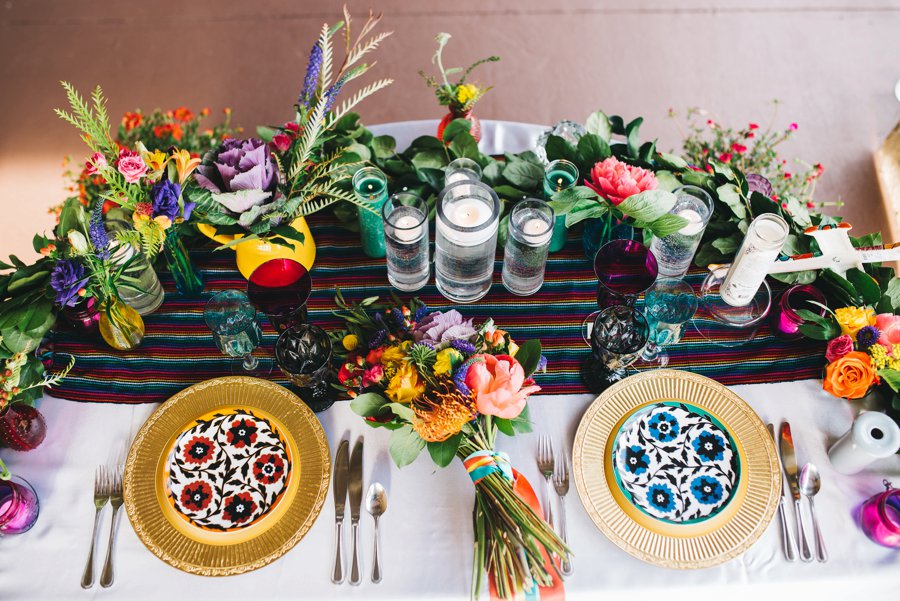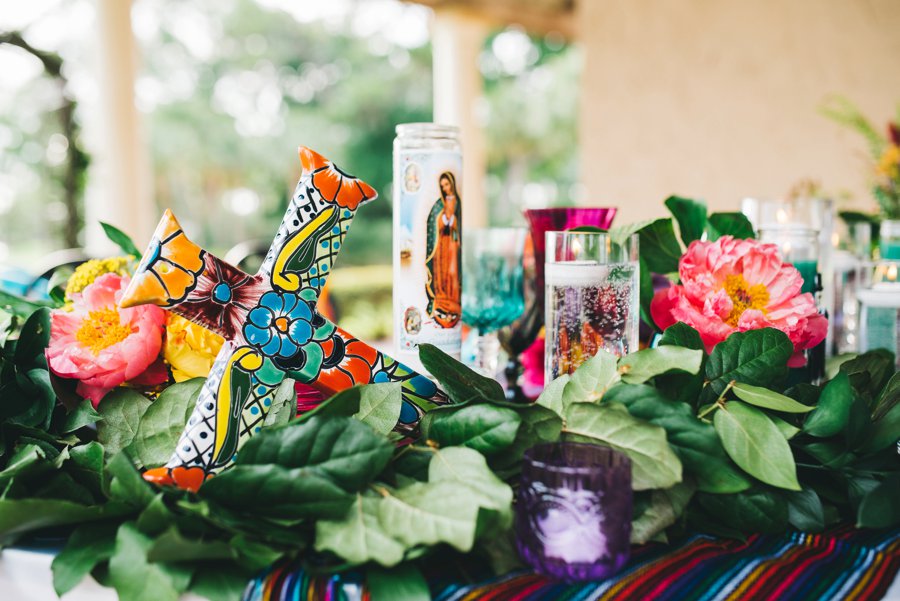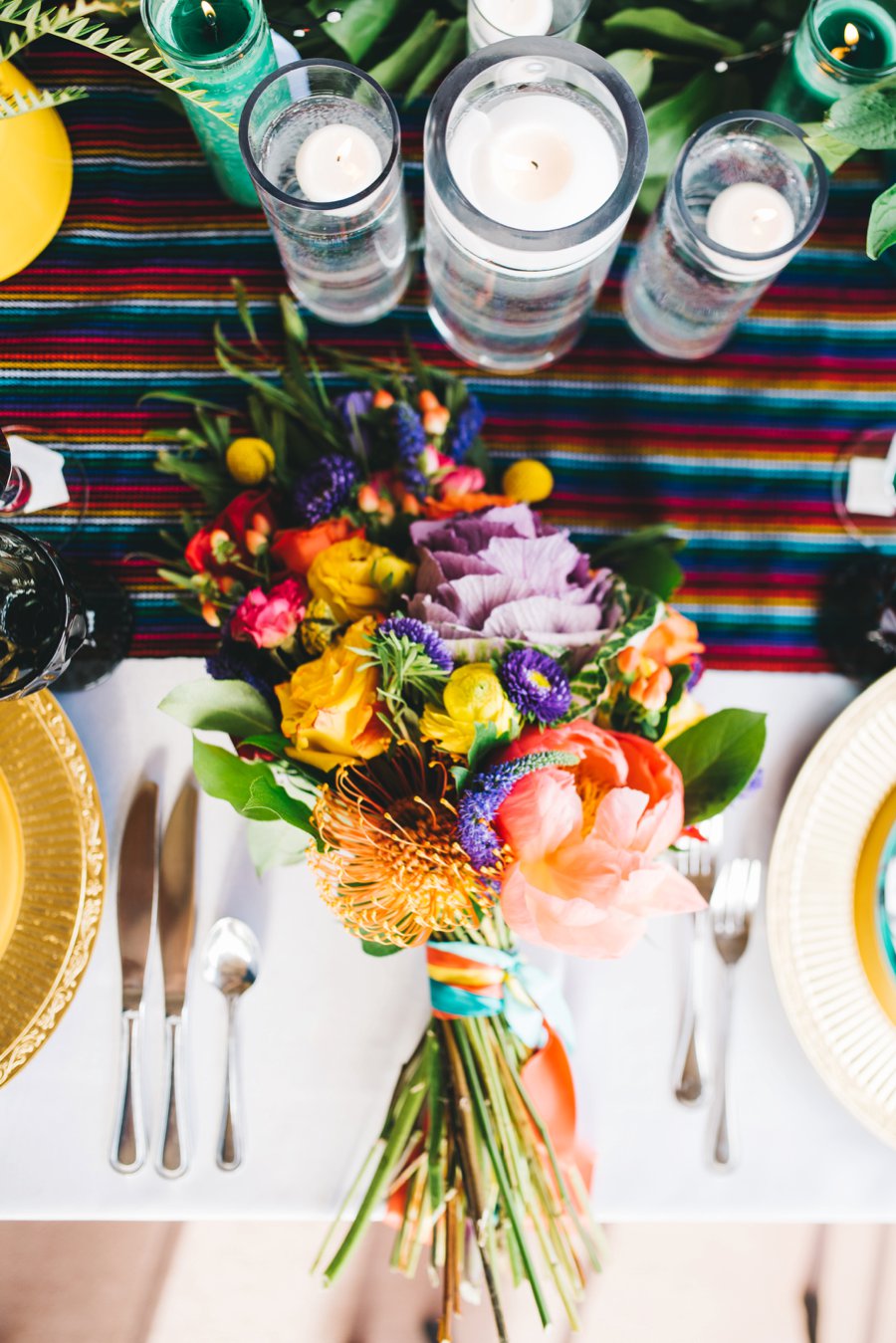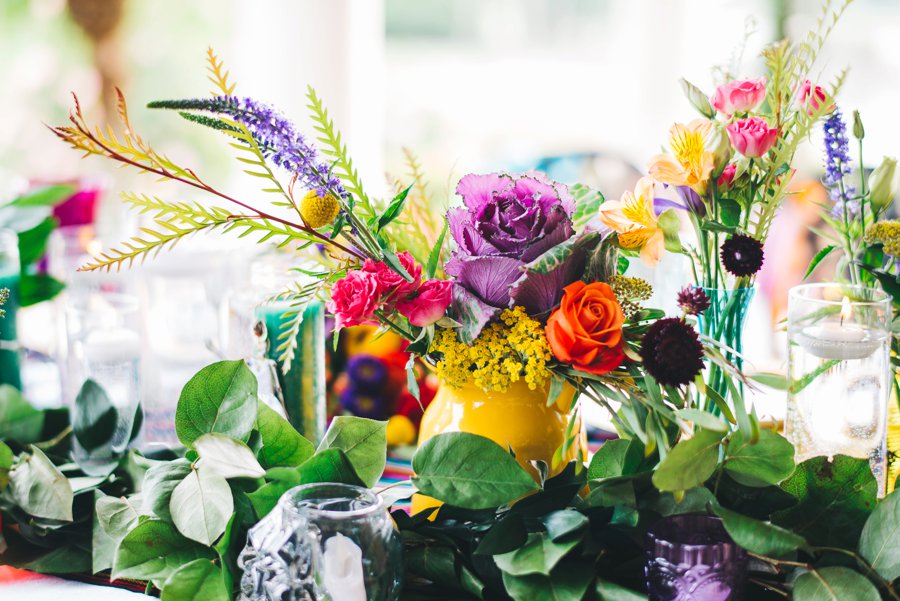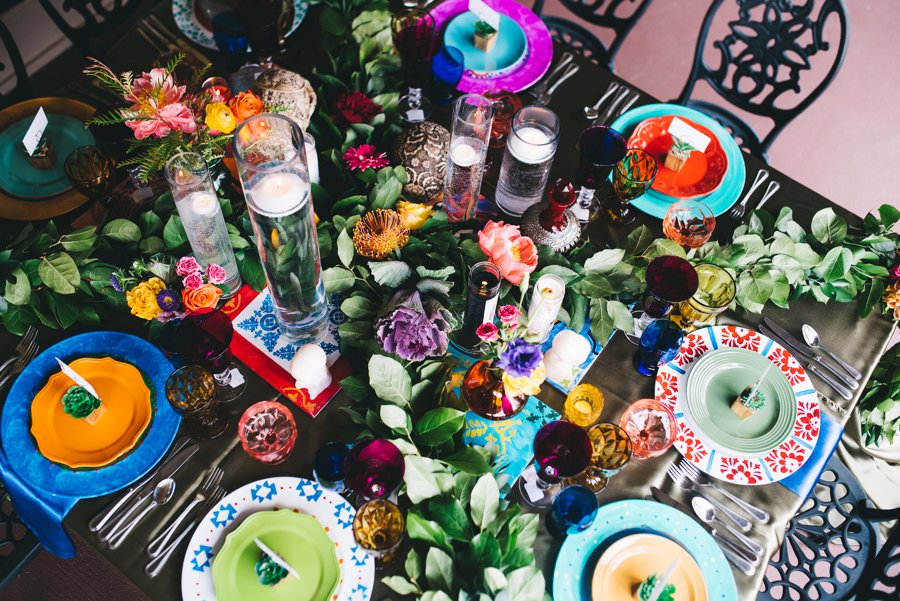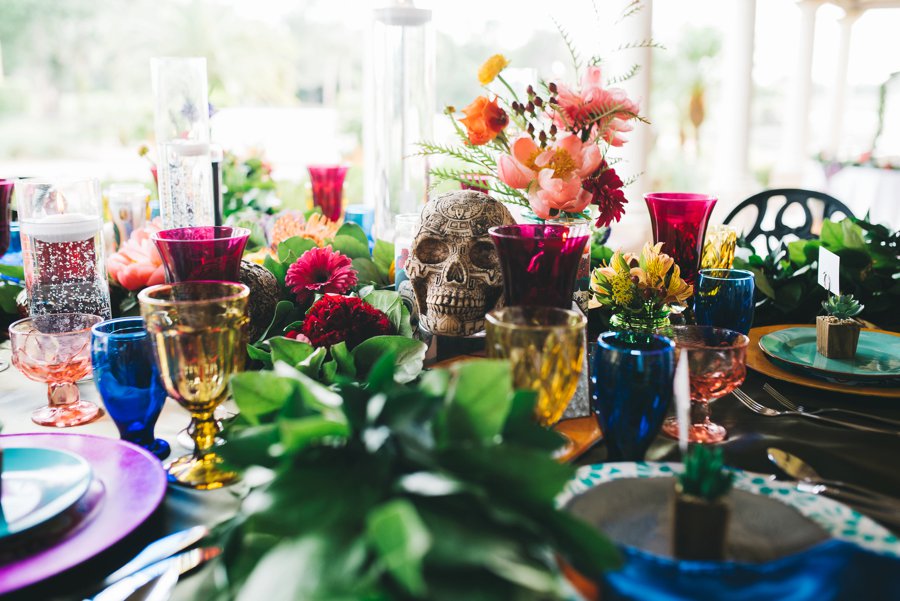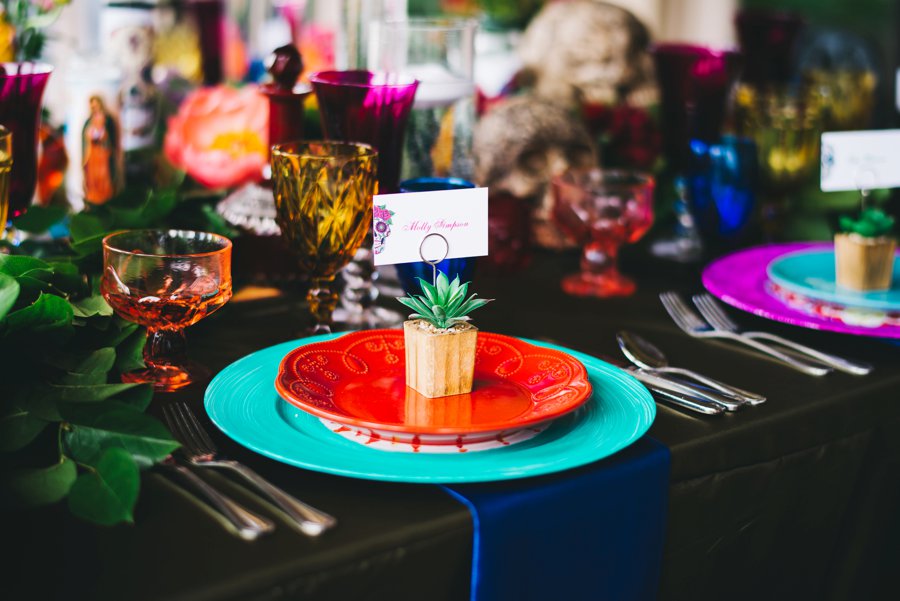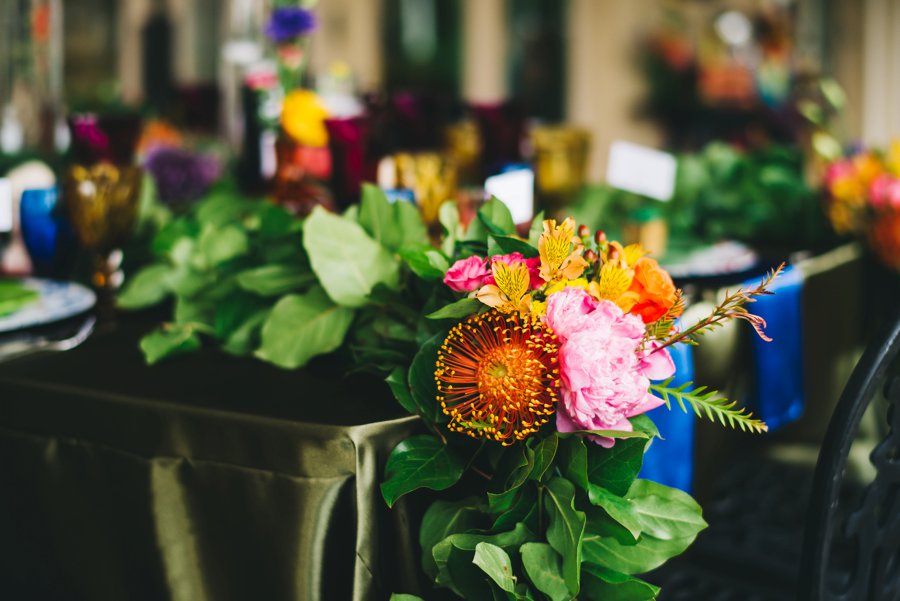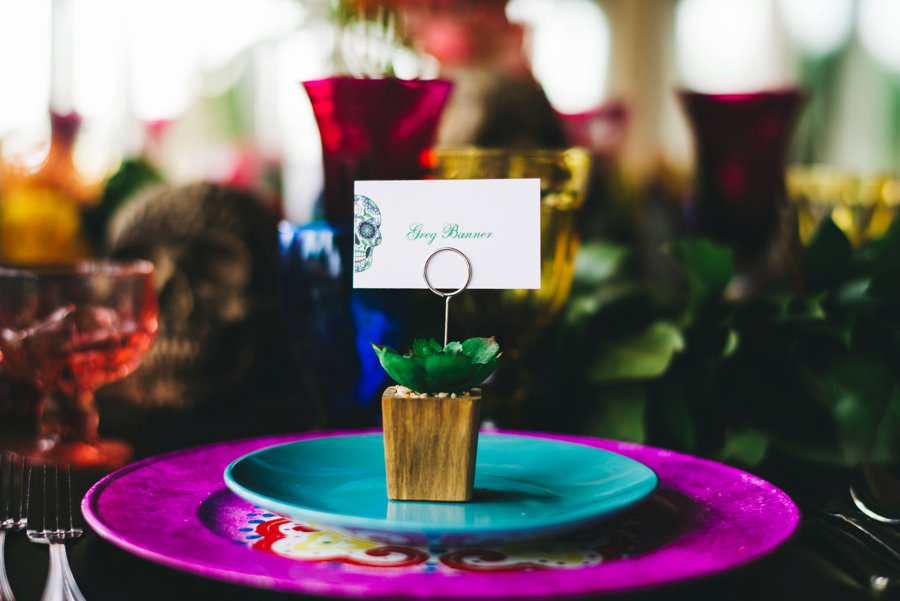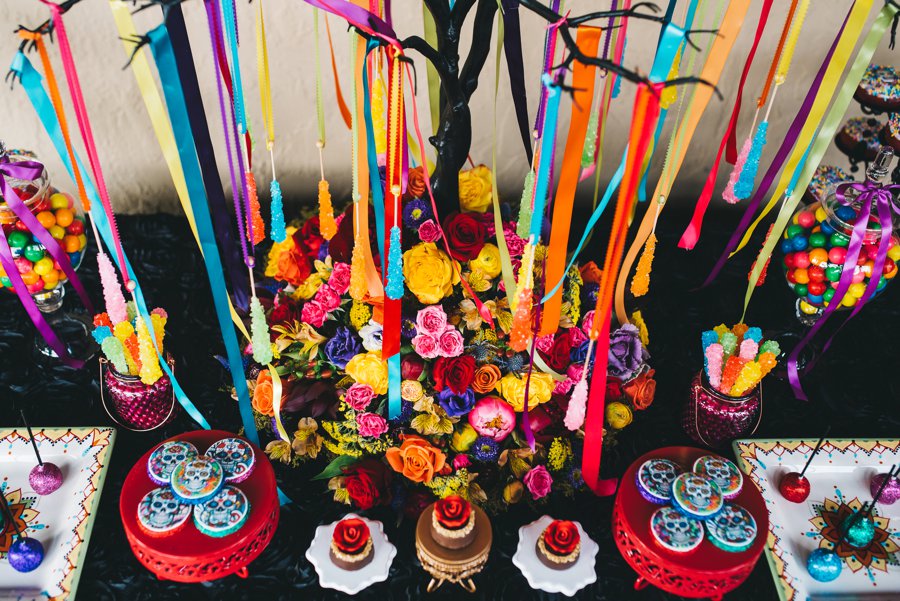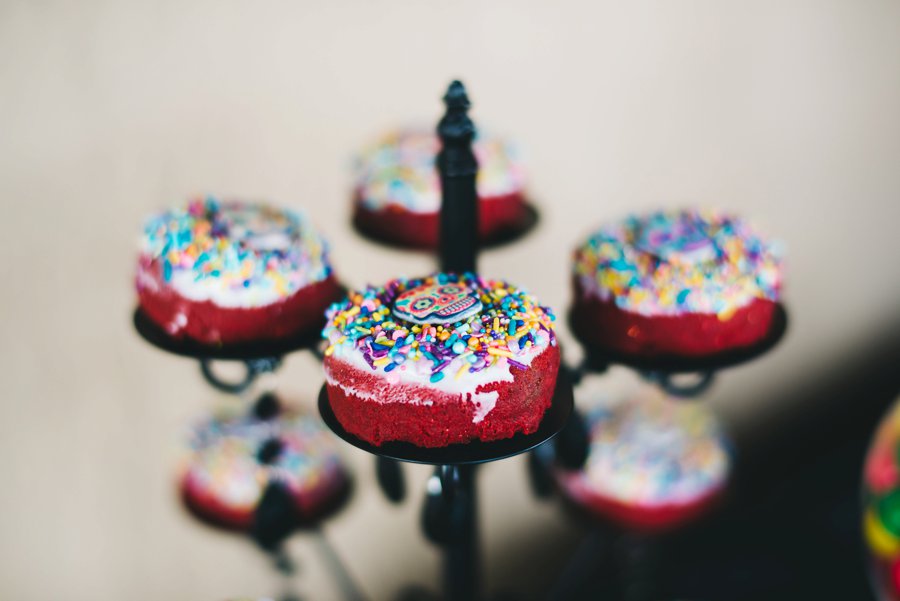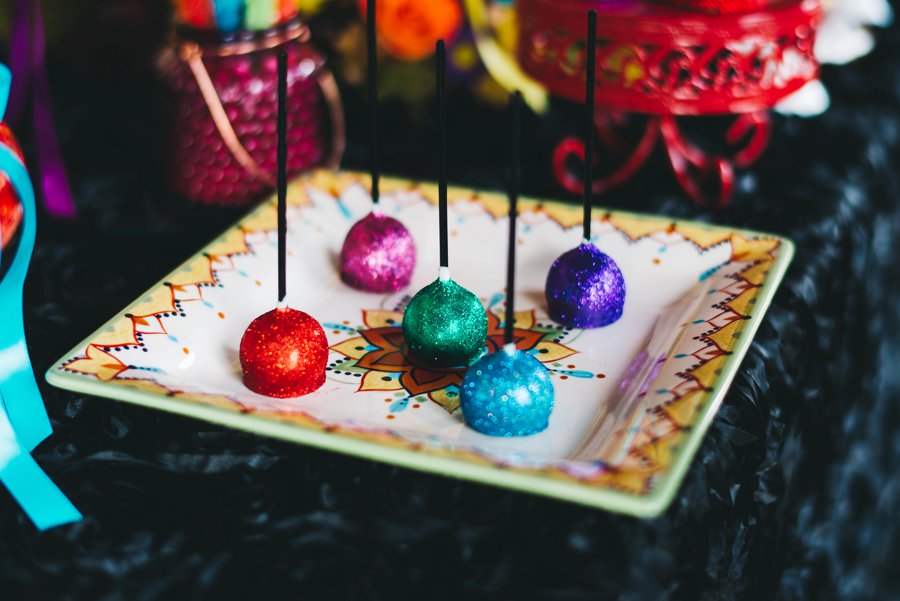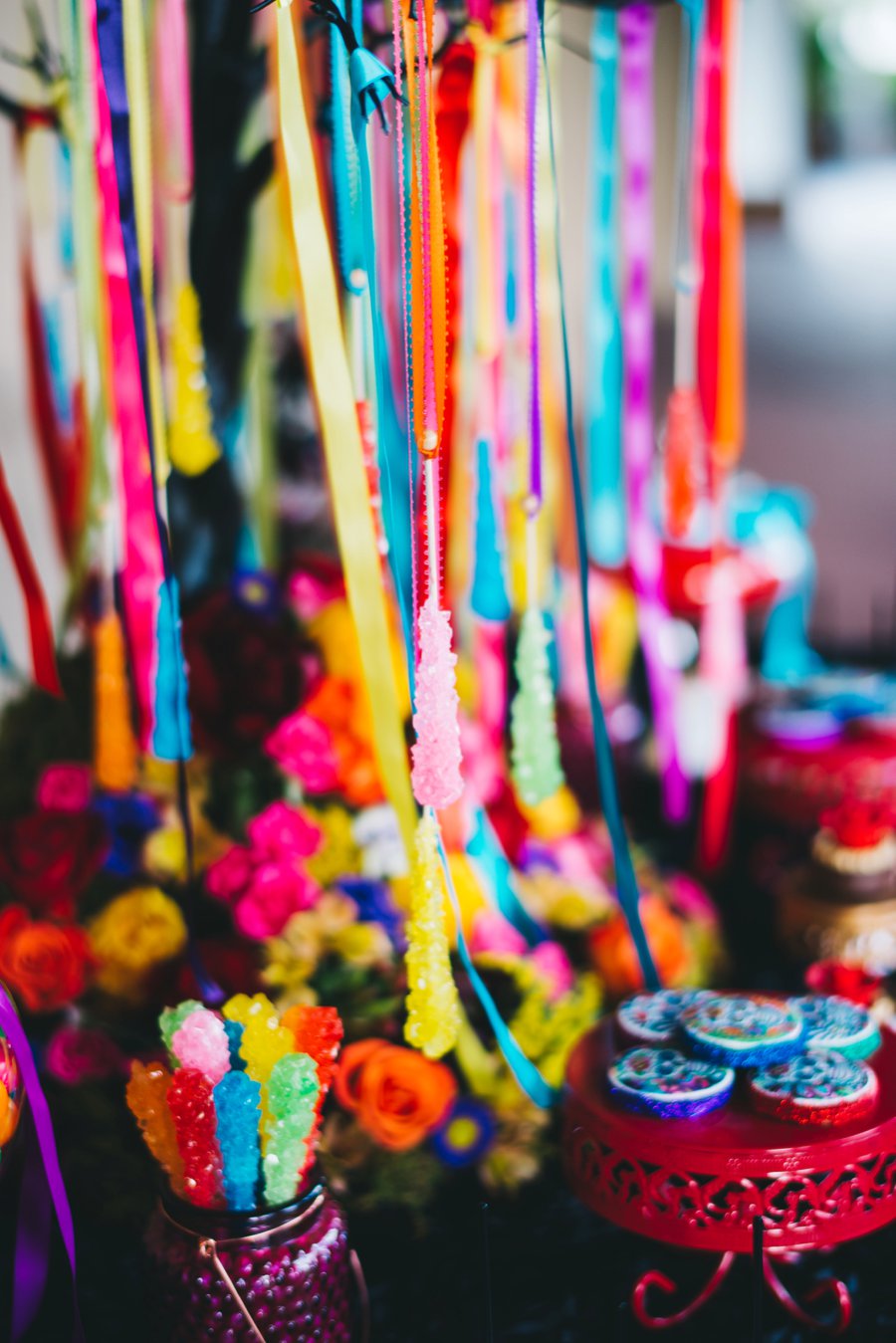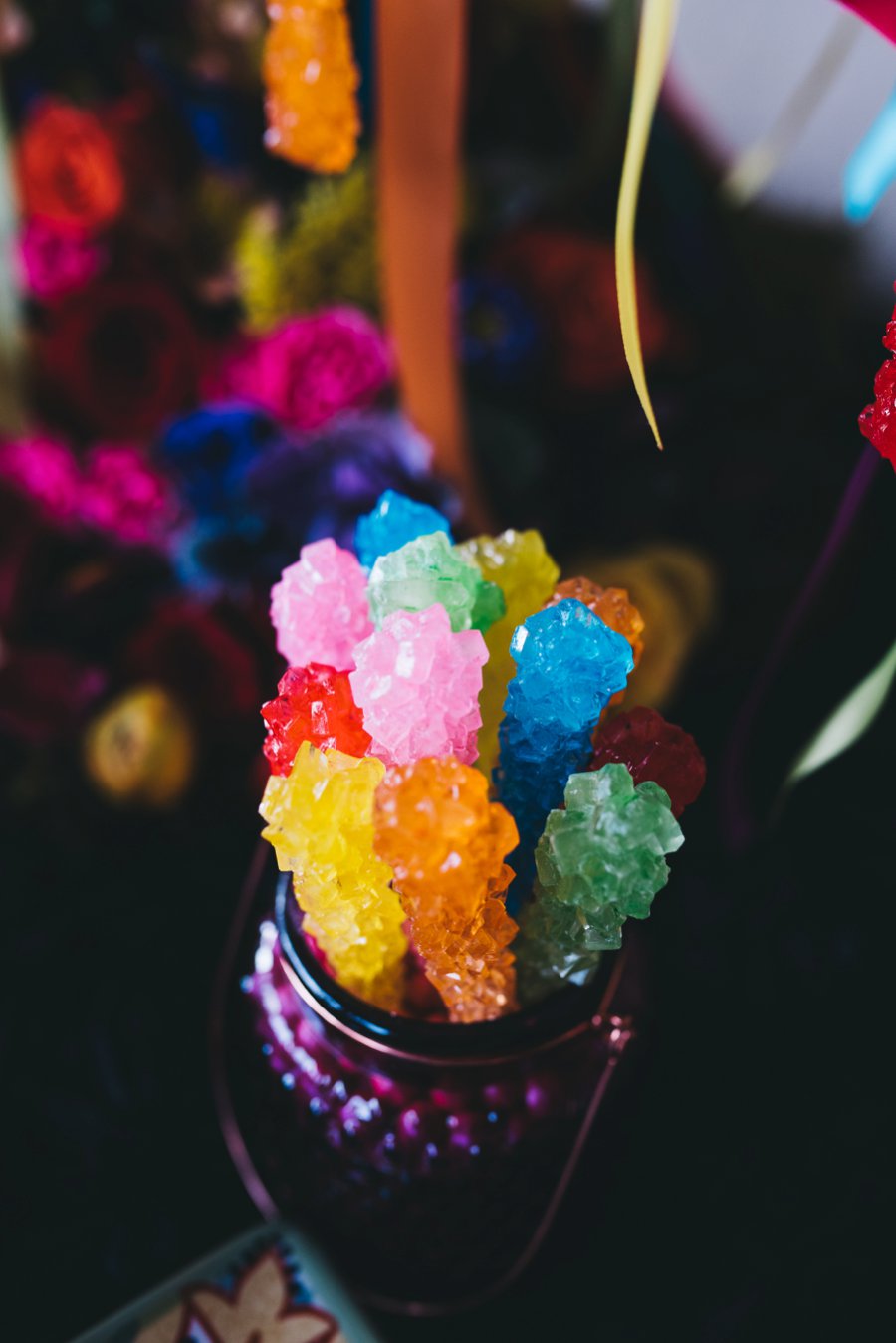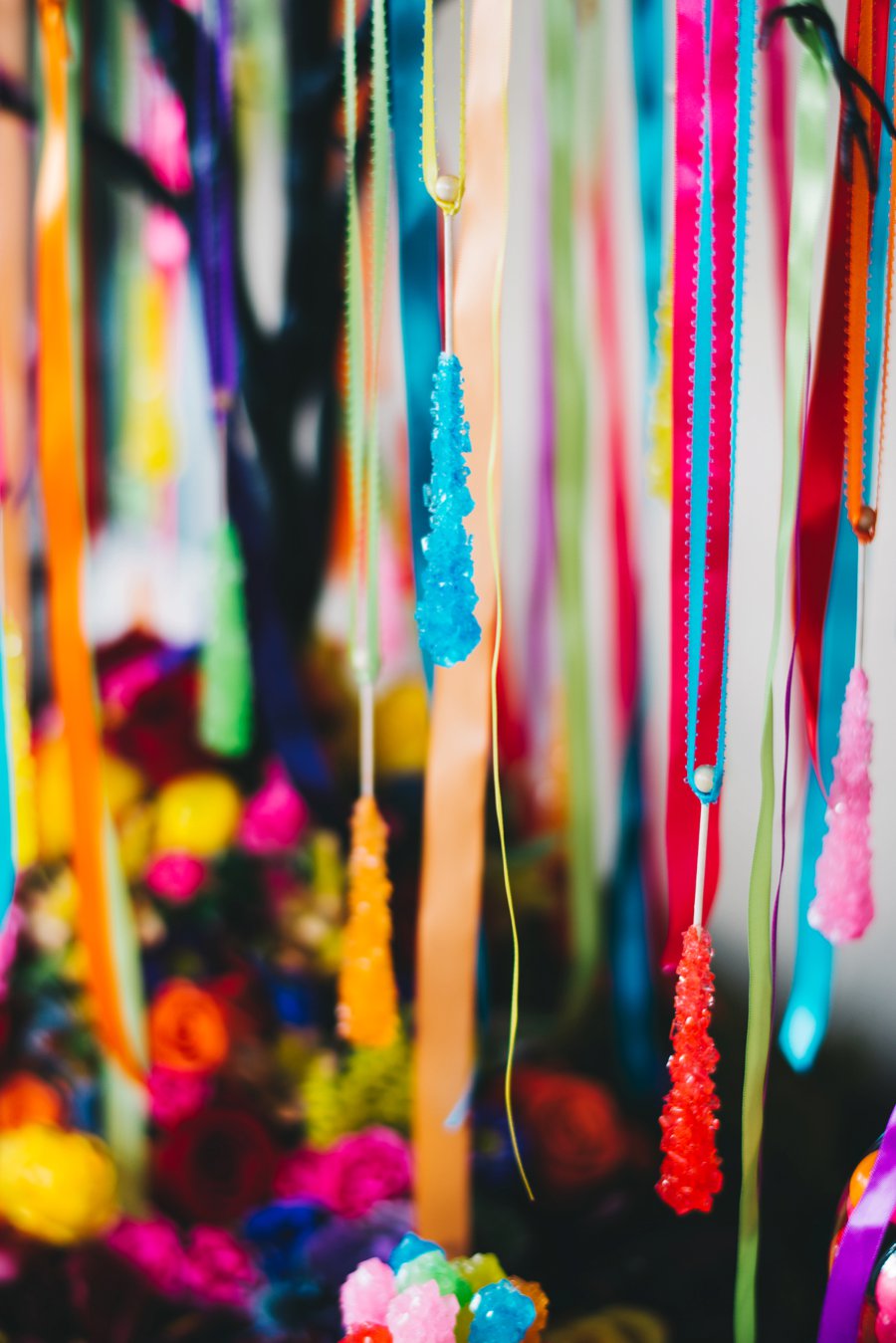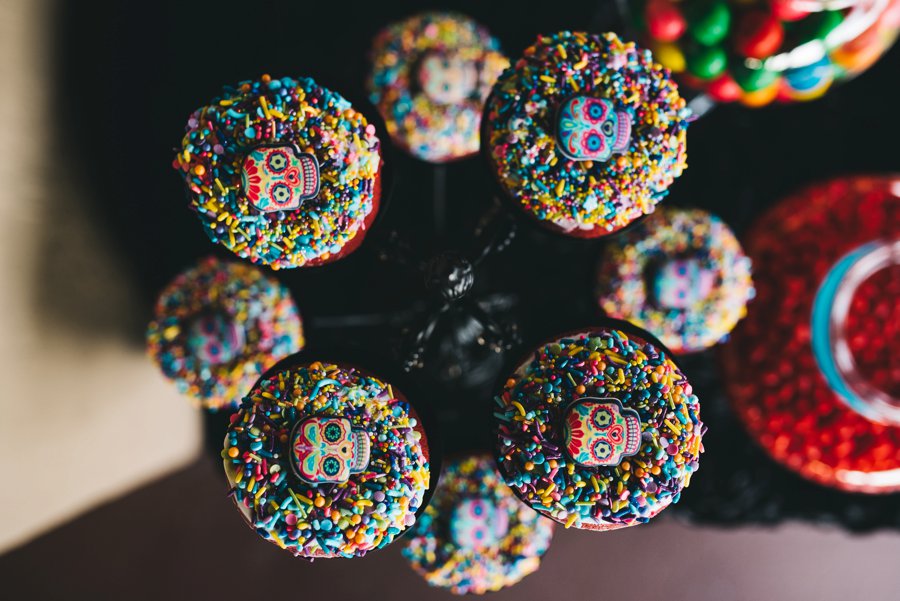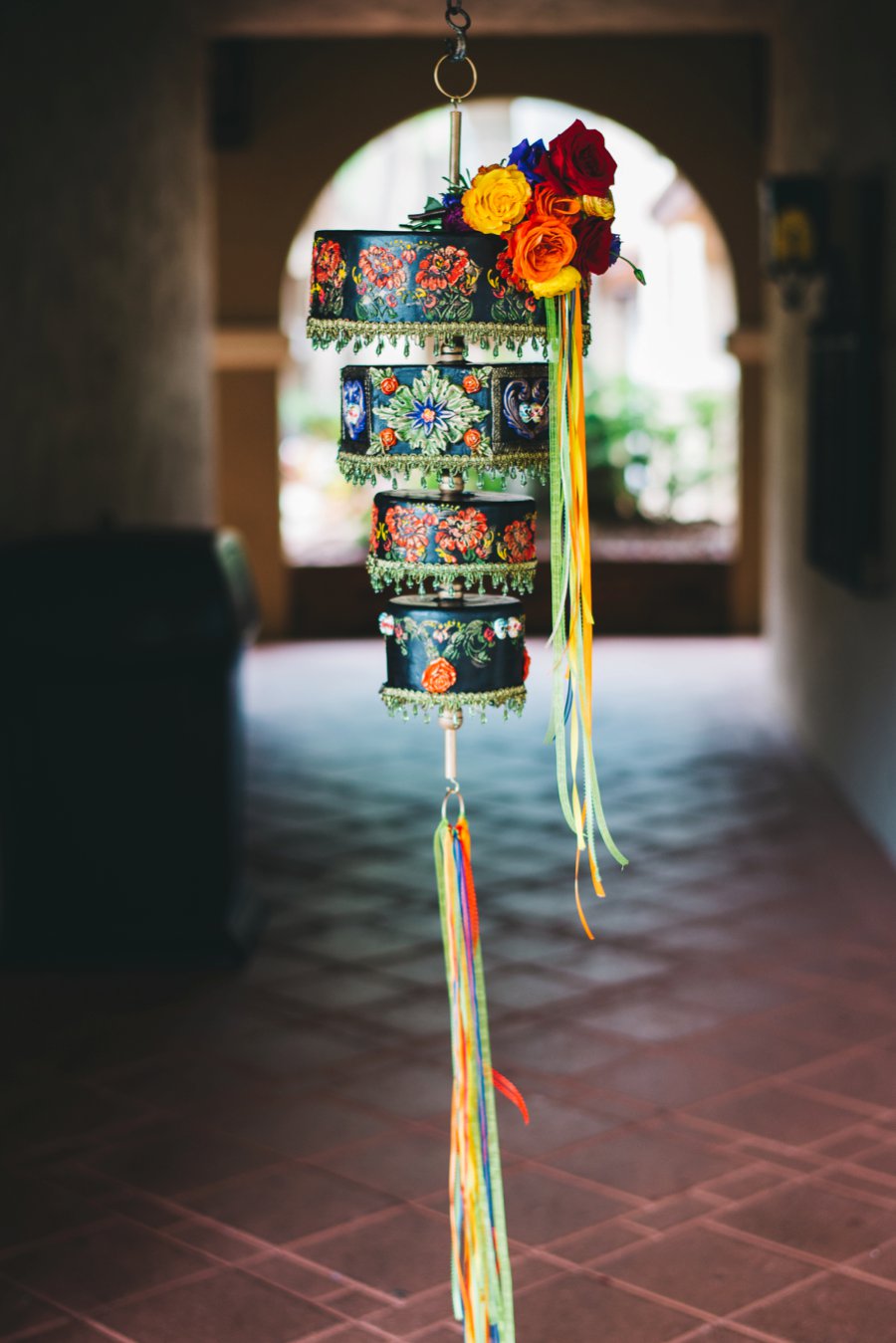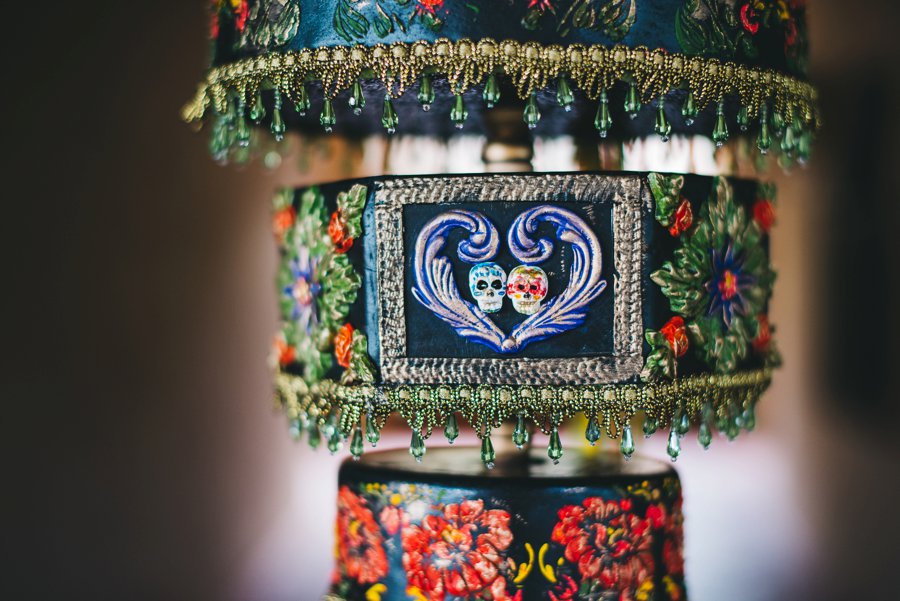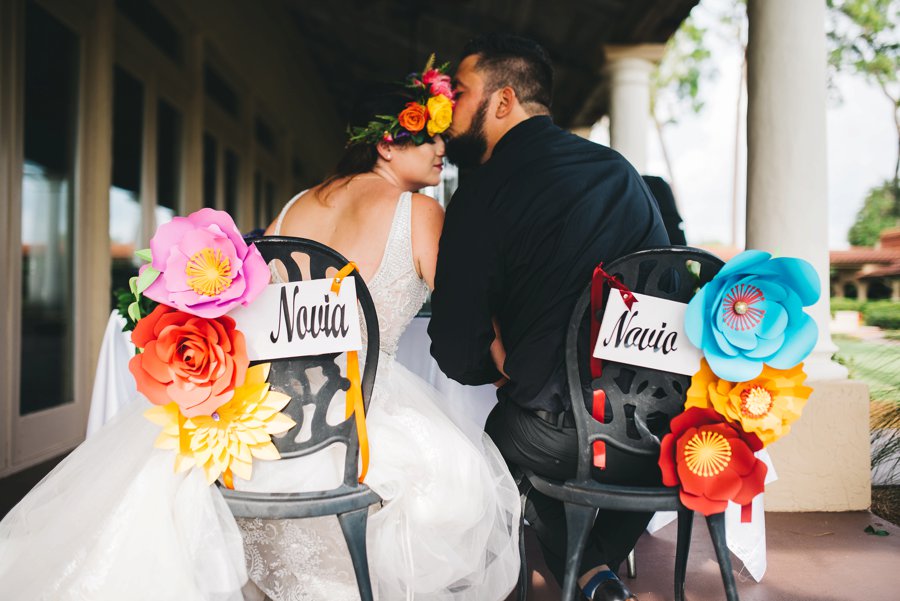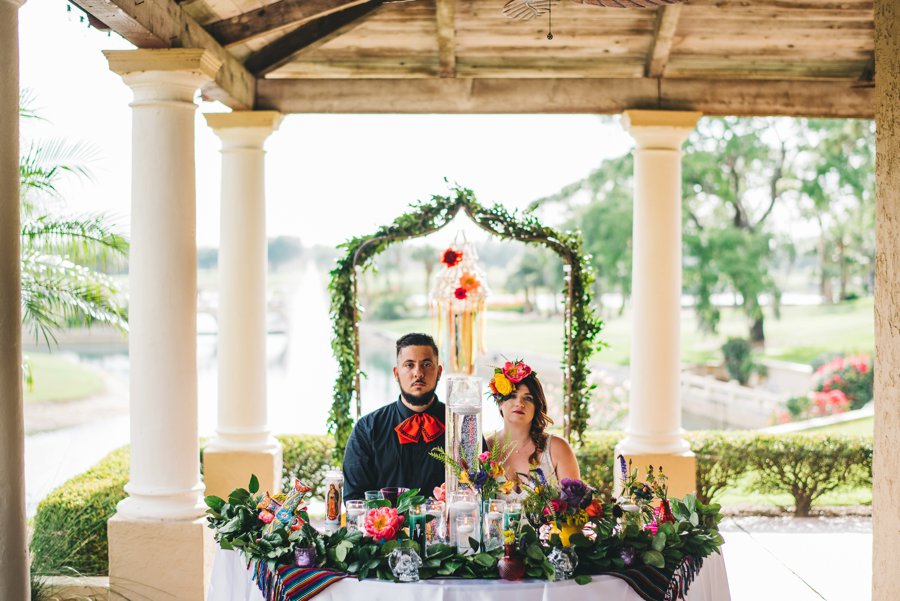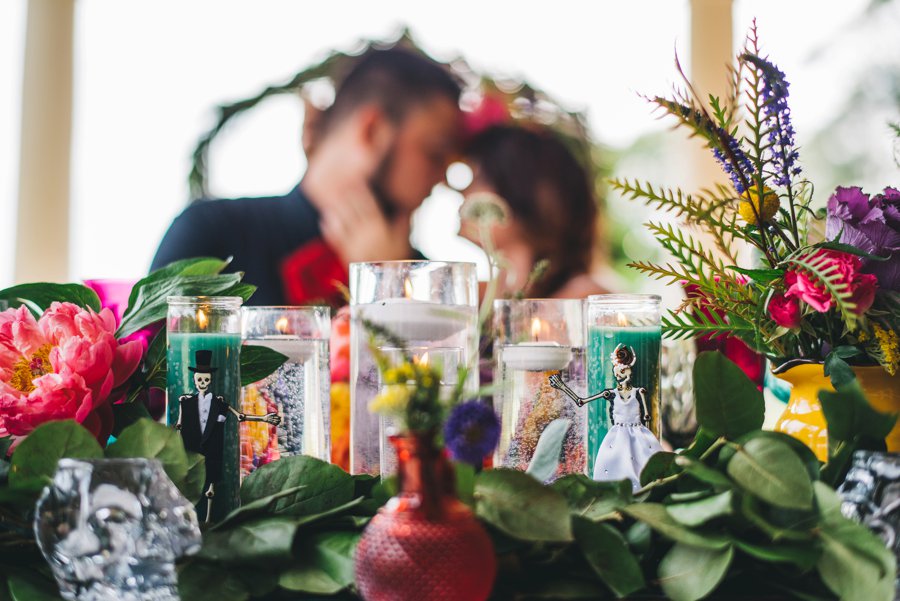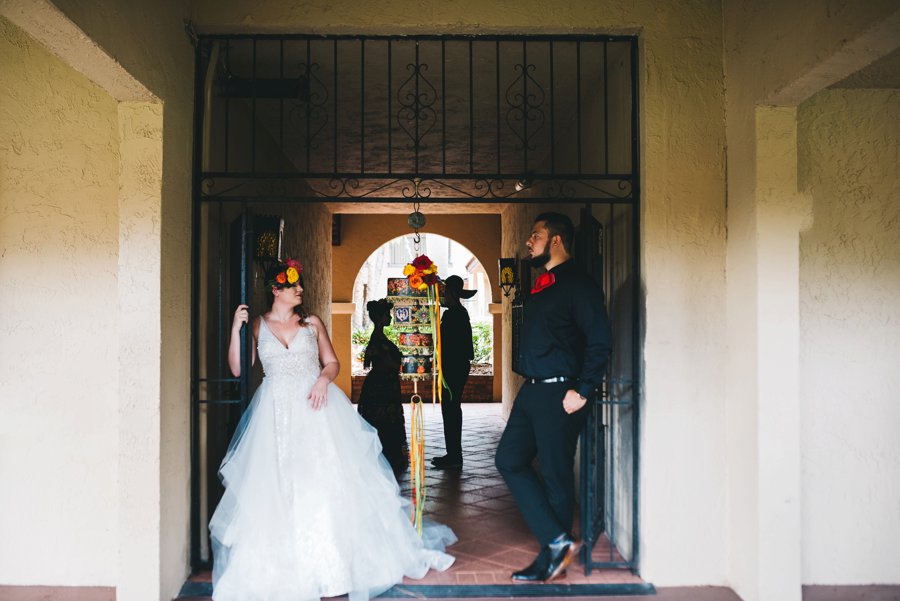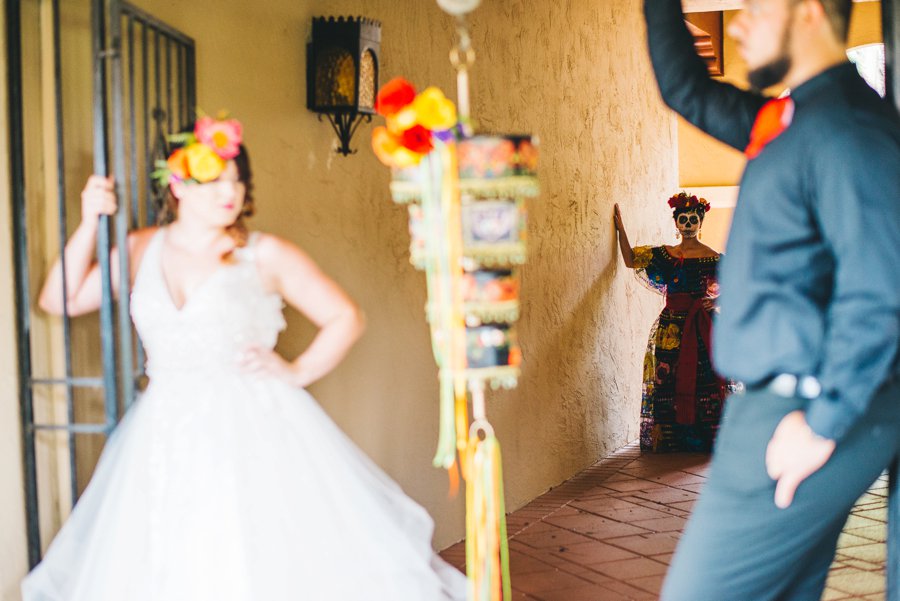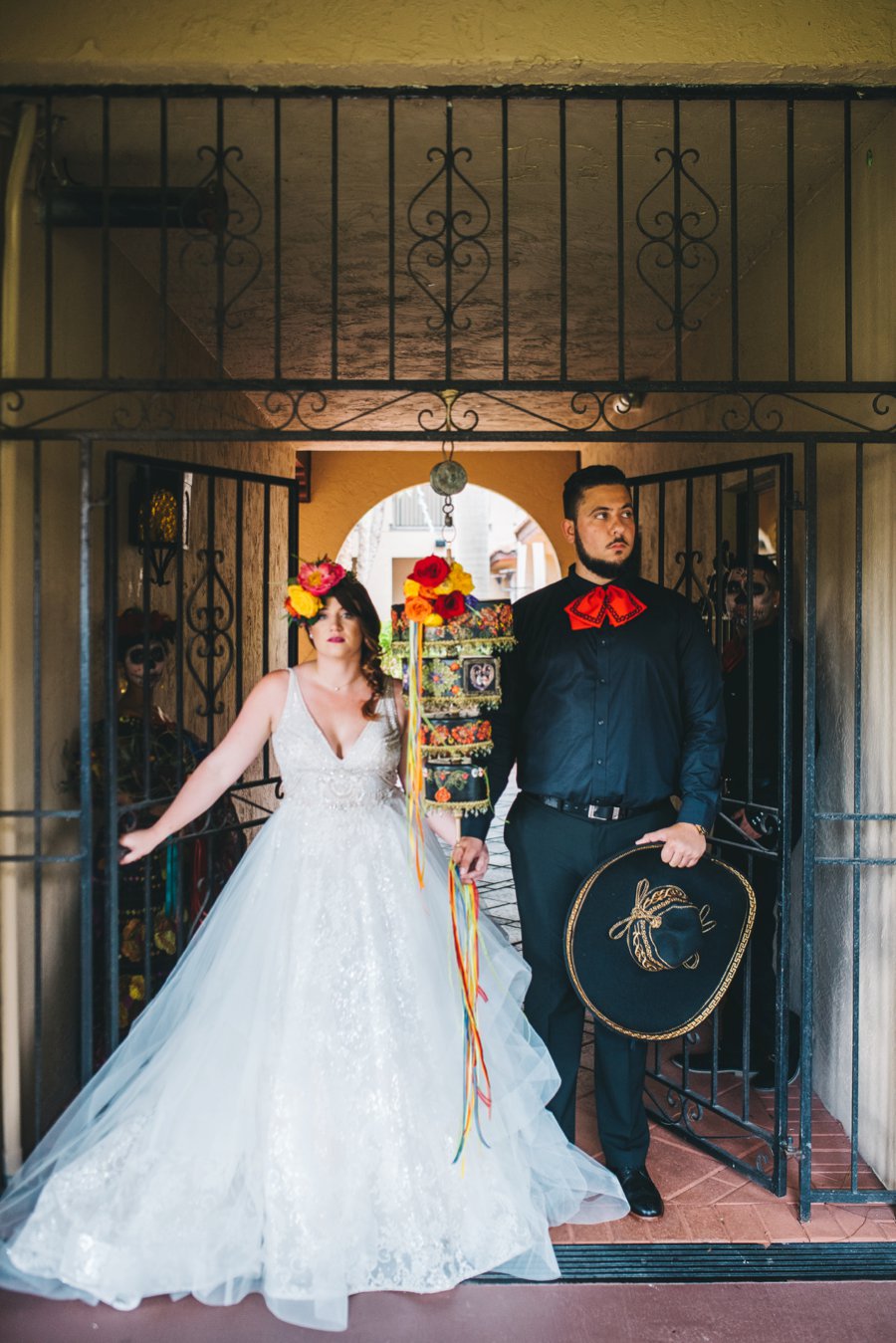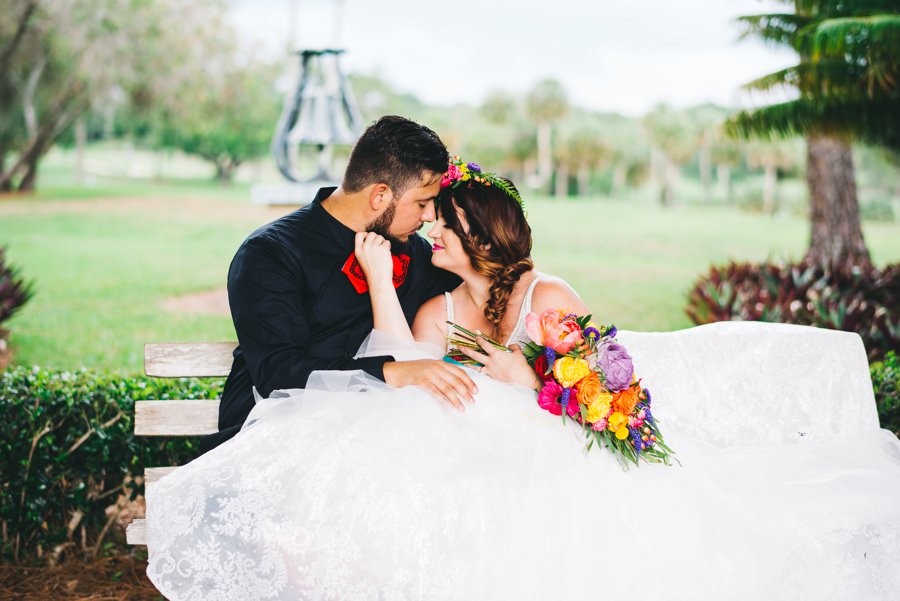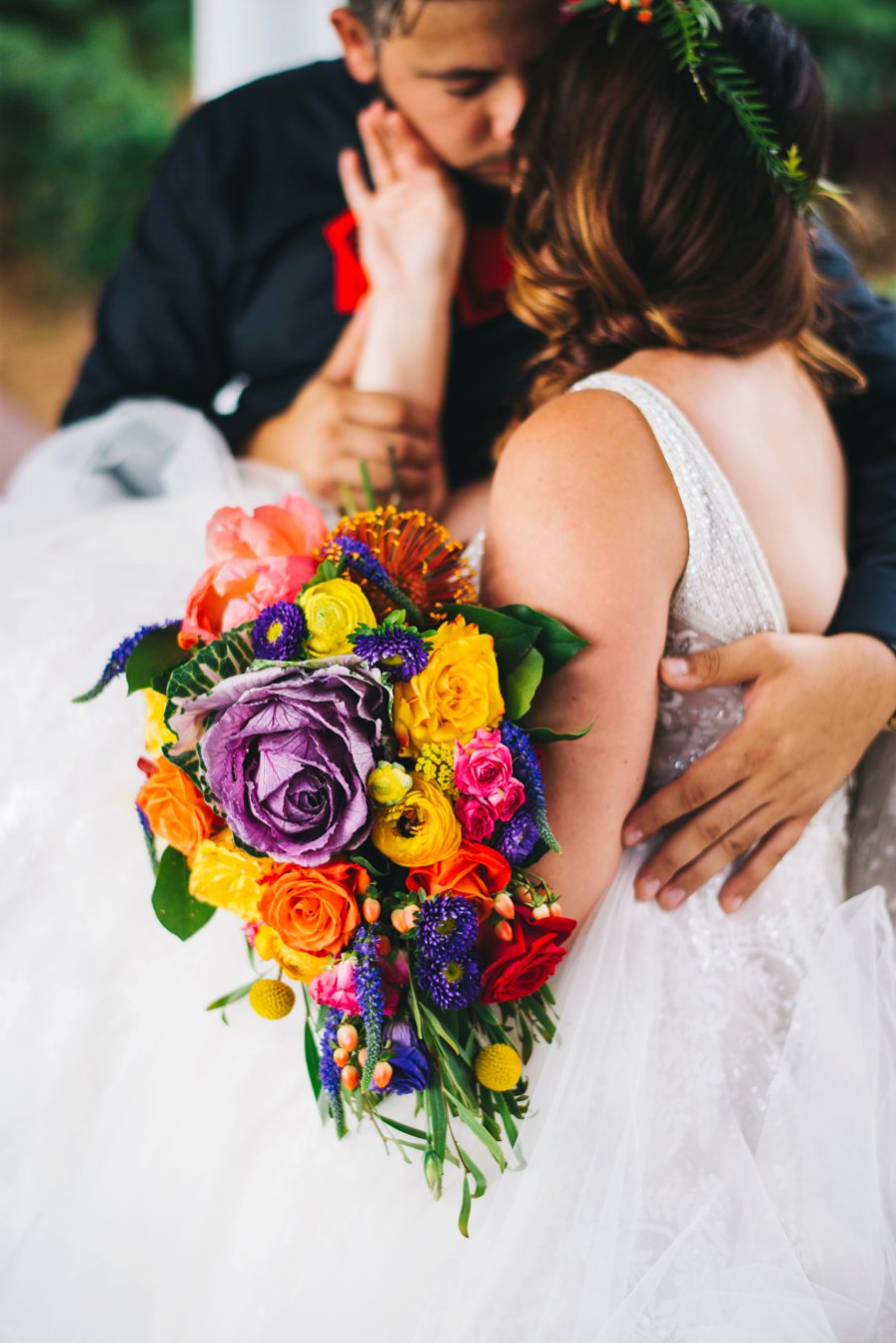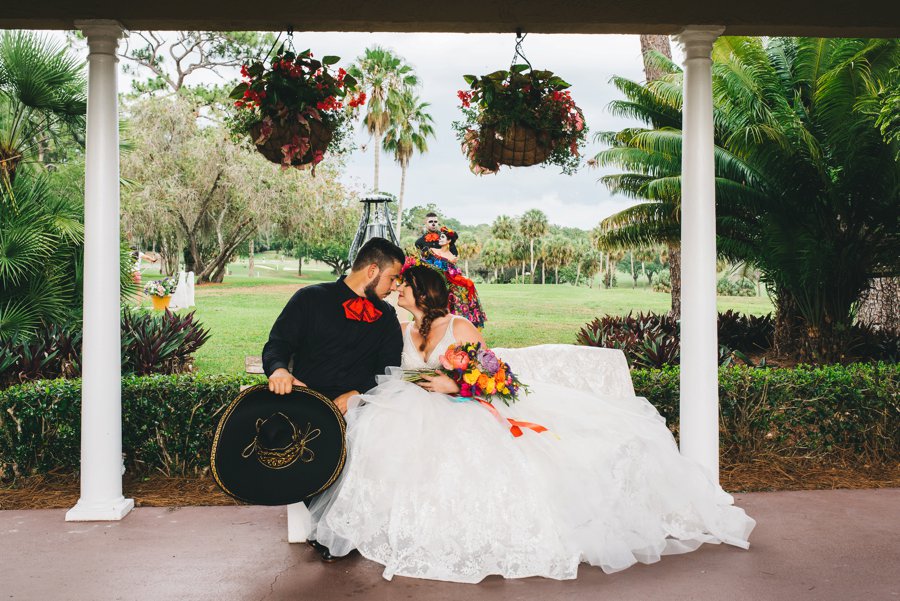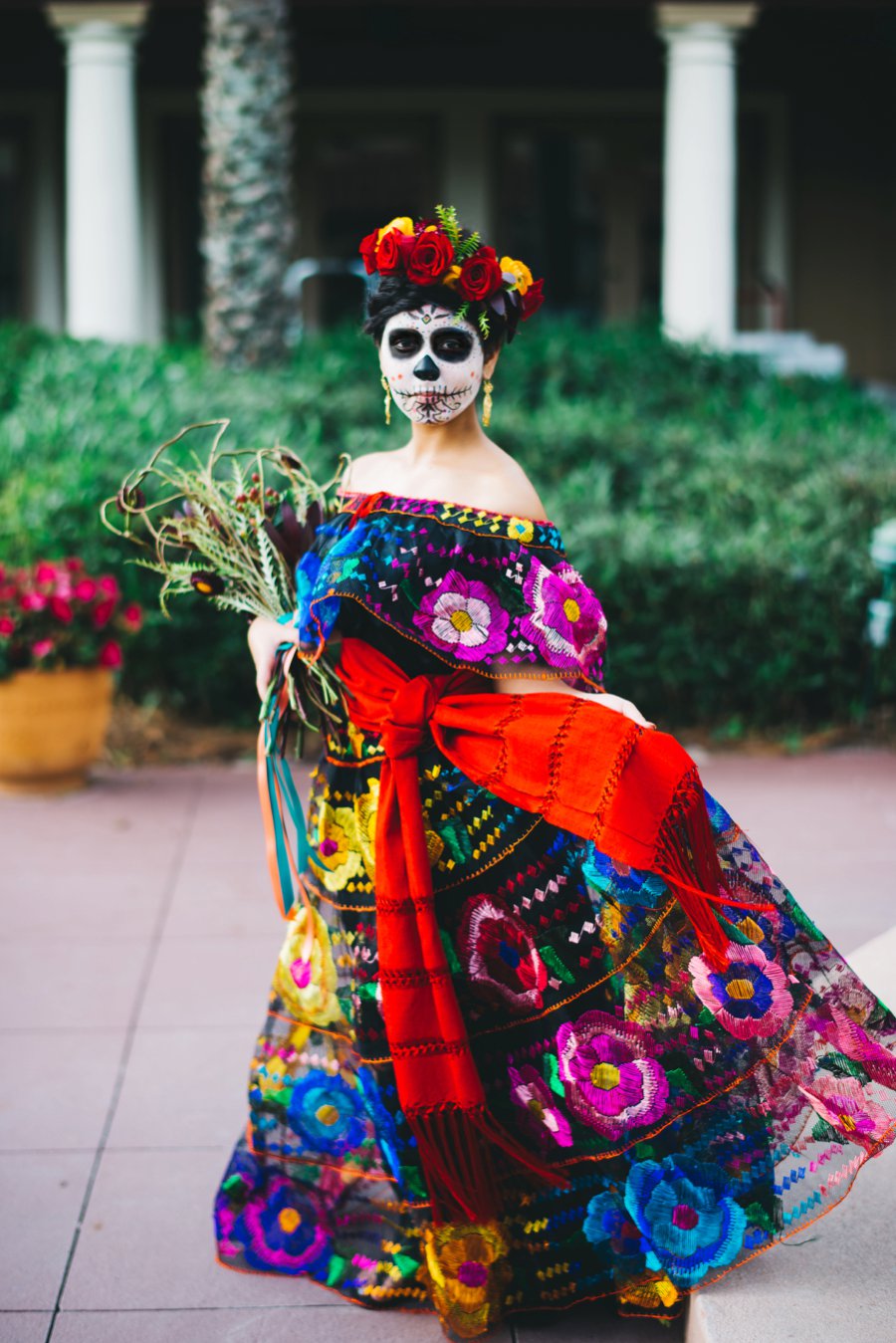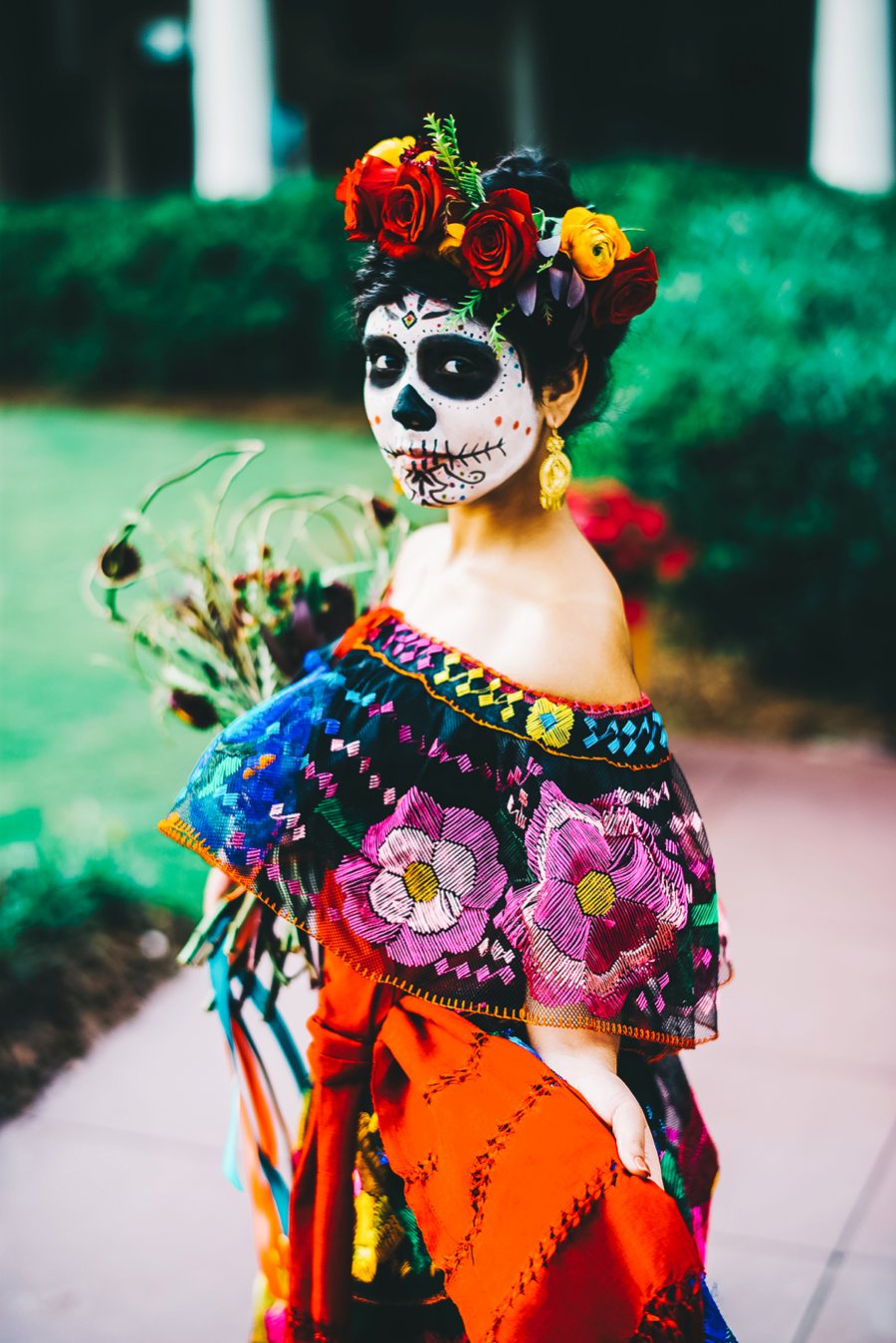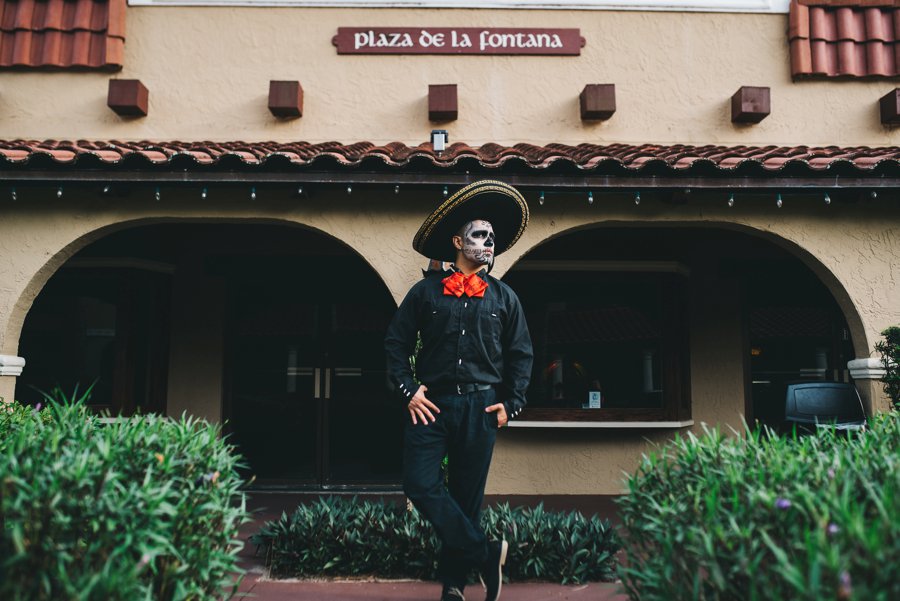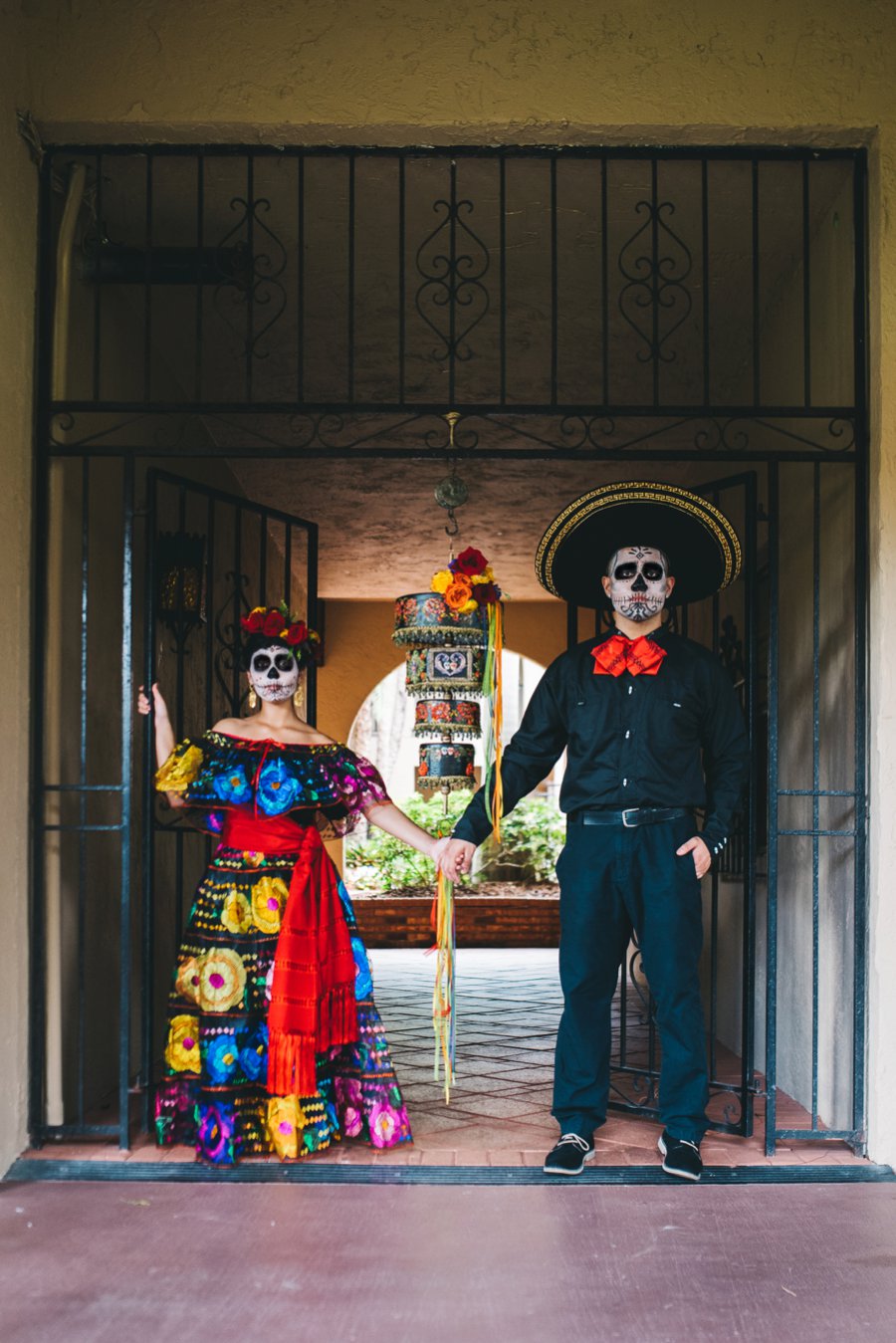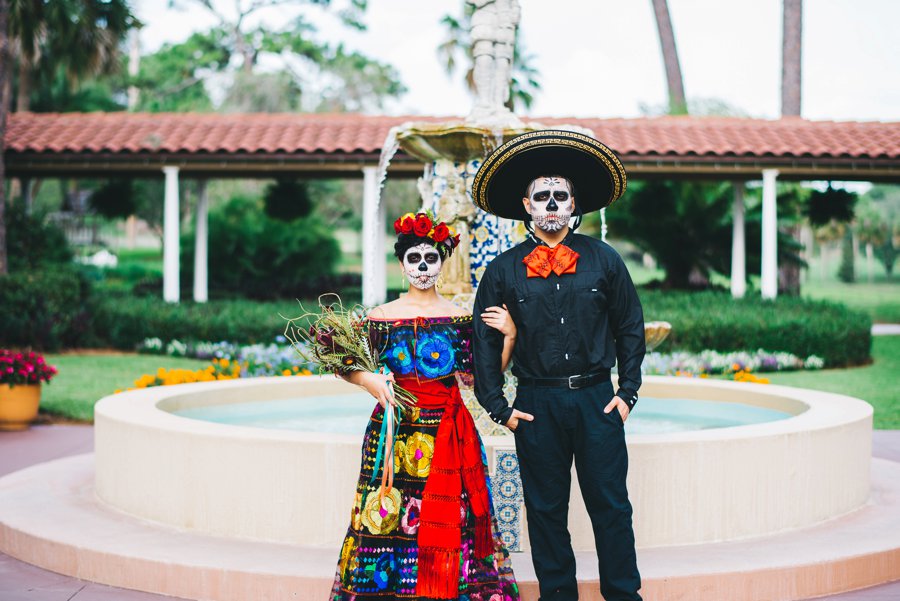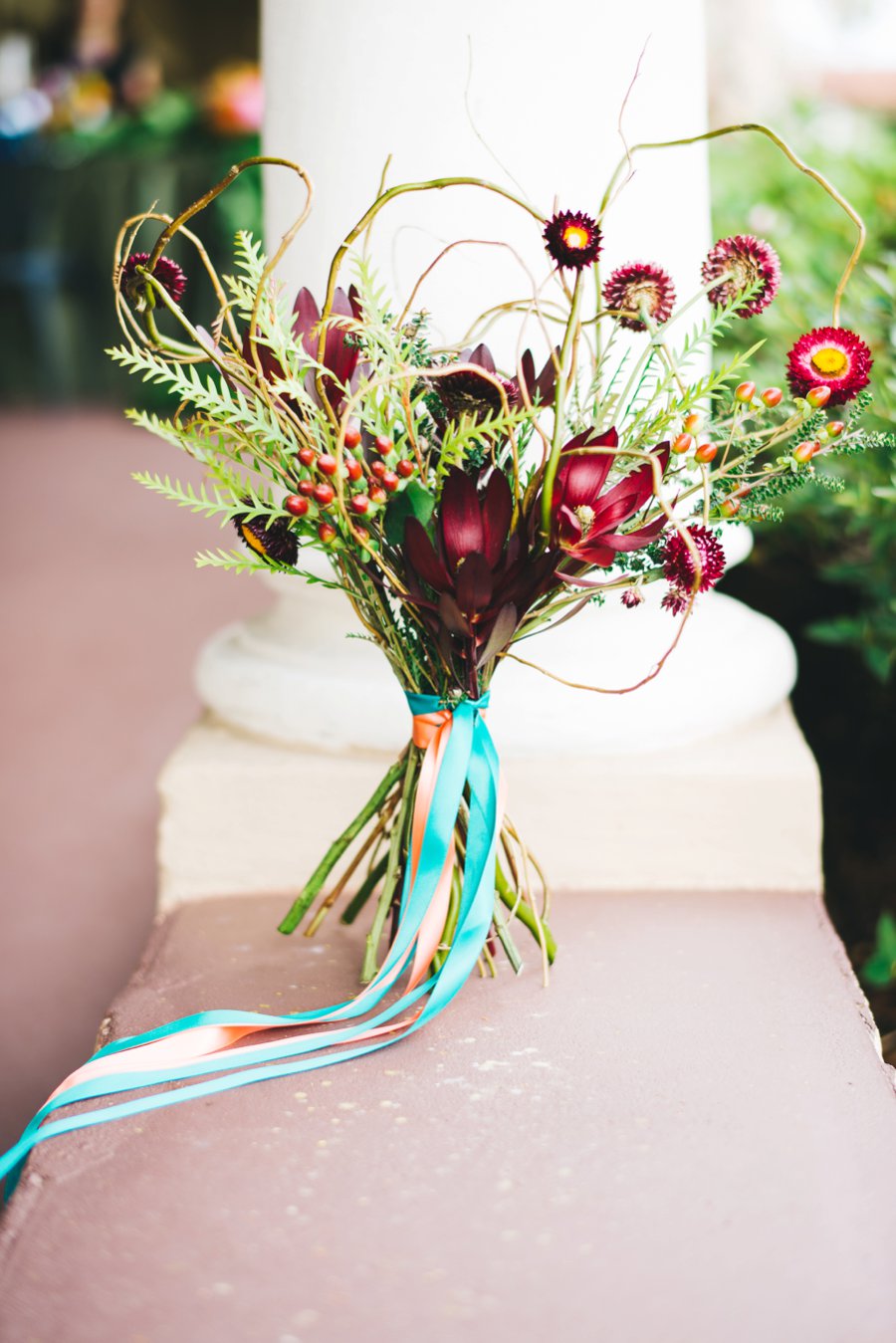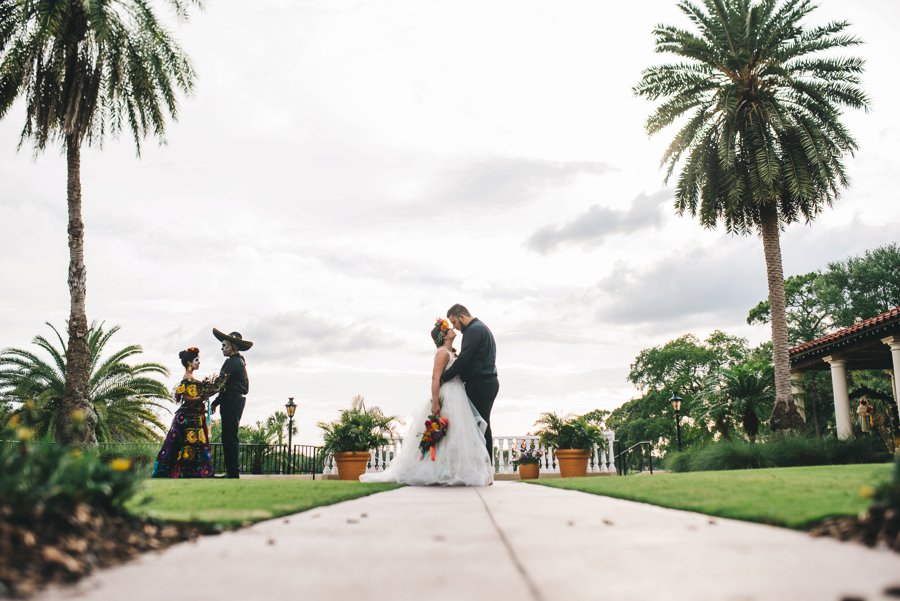 We absolutely love this bold and colorful style, and the weaving of traditions that so heavily played a part in this design.
VENDORS WHO MADE IT ALL HAPPEN…
Photography: Rudy & Marta Photography // Bride's Hair & Makeup: Brie & Brie // Reception Venue: Mission Inn Resort & Club // Event Planning: Modern Chic & Shabby Events // Floral: Orlando Flower Market // Stationery: Paper Dreams & Keepsakes // Wedding Cake: Bakers Cottage Cakes // Makeup: Before the Aisle // Paper Flowers: Kaleida's Kraft // Candy Buffet: Florida Candy Buffets // Wedding Dress: Eve of Milady // Groom's Attire: Creaciones de Lucy // Bridal Salon: Something New Bridal Boutique // Styling: Creaciones de Lucy
The following two tabs change content below.
Emily Waters is a wedding planner and designer based in Central Florida. Emily hopes to share both her personal and professional experiences with weddings to help Every Last Detail brides create their own magical day.