The city girl in me love, loves a big ballroom wedding and the stunning architecture from this historic hotel does not disappoint. Lauren is what we Southerners call a "blush & bashful bride"; pink, pink and more pink! And the rosy decor provides the most beautiful complement to the pink and gray color scheme. Bryan and Mae captured all of the romantic details and had this to say about the event:
Lauren and Mike celebrated their wedding day with a classy affair at the Amway Grand Hotel, an historic hotel in Grand Rapids, MI, featuring early 20th century architecture and decor, with a romantic vibe. Soft florals accented their day, as did gorgeous textured linens. Live music filled their ceremony and reception. The event was designed and coordinated by Pearls Events, who did an amazing job of making everything fall into place perfectly.
From the bride, Lauren:
What (or who) helped you most in your planning process and/or on your wedding day?
My wedding planner and my mother. I listened to both of them throughout the whole process and they did an amazing job.
What was the most important thing to you when deciding who to work with for your wedding?
I wanted to make sure that I worked with people who enjoyed what they did and were passionate.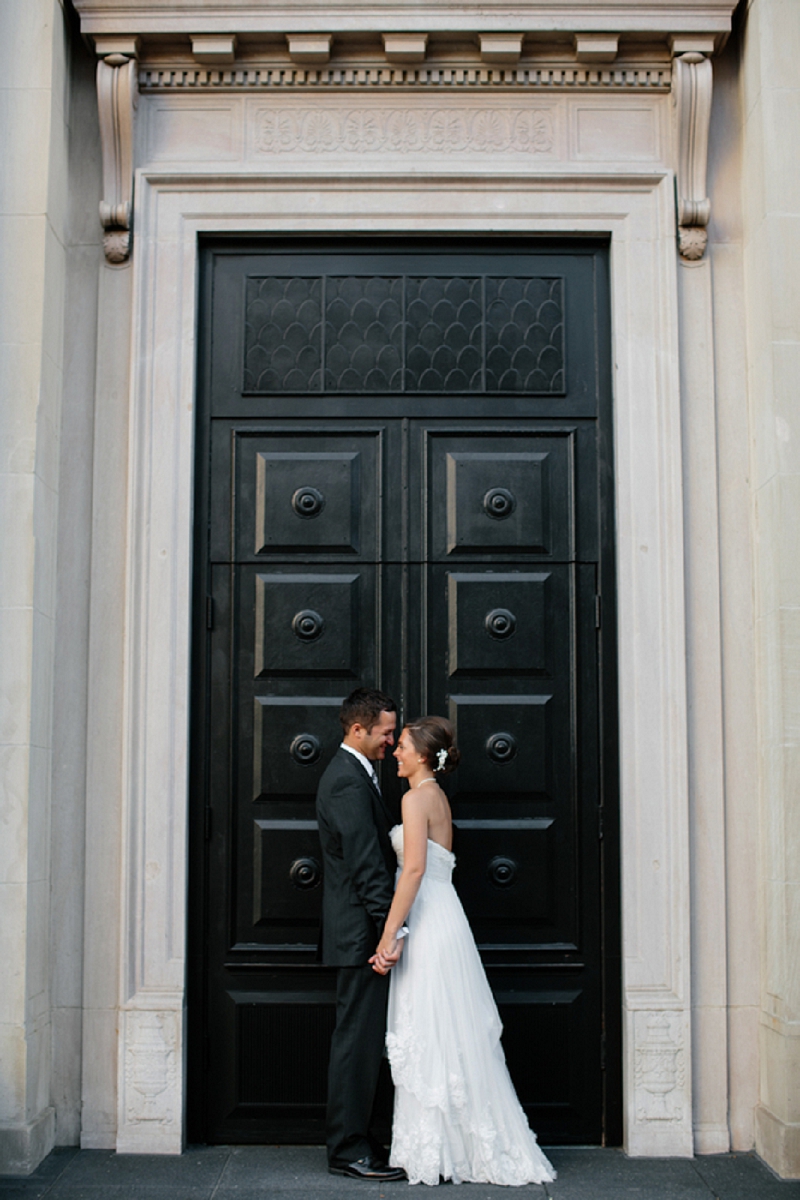 What was your inspiration for your wedding details and/or design?
Vintage Romantic is how I described what I wanted to all the vendors and they did an amazing job.
What was your favorite thing about your wedding?
The photographs were my favorite thing, they captured the whole day from start to finish.
What is your best piece of advice for other brides?
Take your time and enjoy the process, it is over before you know it.
It does fly by, doesn't it? My engagement was thirteen months long and it seemed to go by so fast, not to mention our actual wedding day. Ladies, definitely enjoy the engagement period. You're only a blushing bride once!
I just love the use of the art deco architecture (including the gold leaf ceilings!) in Lauren and Mike's wedding. Are any of y'all marrying at a historic site? I'd love to know where!
XOXO,
Carlee
Vendors who made it all happen…
The following two tabs change content below.
Carlee Sizemore is an editorial and event stylist and designer of fabulous accessories. Like many others, she joined the wedding industry after planning her own wedding. Originally from the South, Carlee currently resides on the coast of Connecticut with her darling husband and adorable little boy.