Y'all, this pink and gray wedding from Rustic White Photography is just so pretty!  From the gorgeous bride to the breathtaking bouquet – literally, I gasped! – this Georgia wedding is full of lovely details (Only in the South can you marry outside in the middle of November and look fabulous while you're at it!). The stunning bride, Stacey, is here to give us insight on planning her perfect day: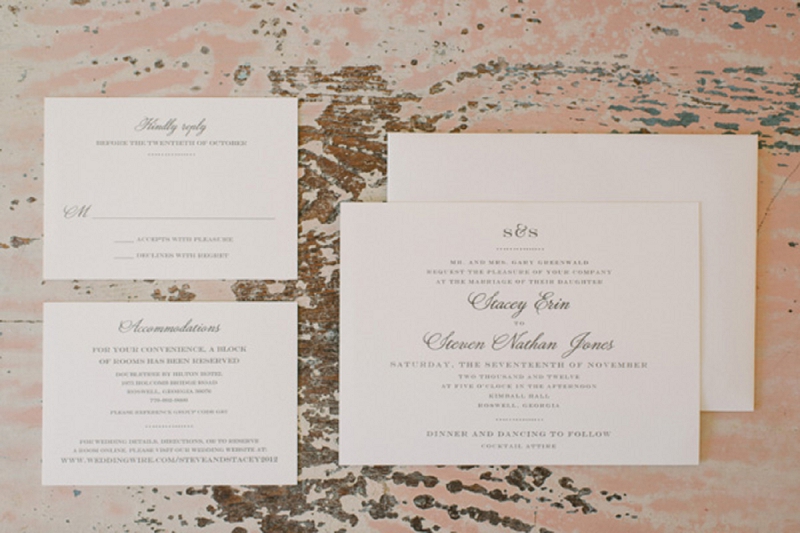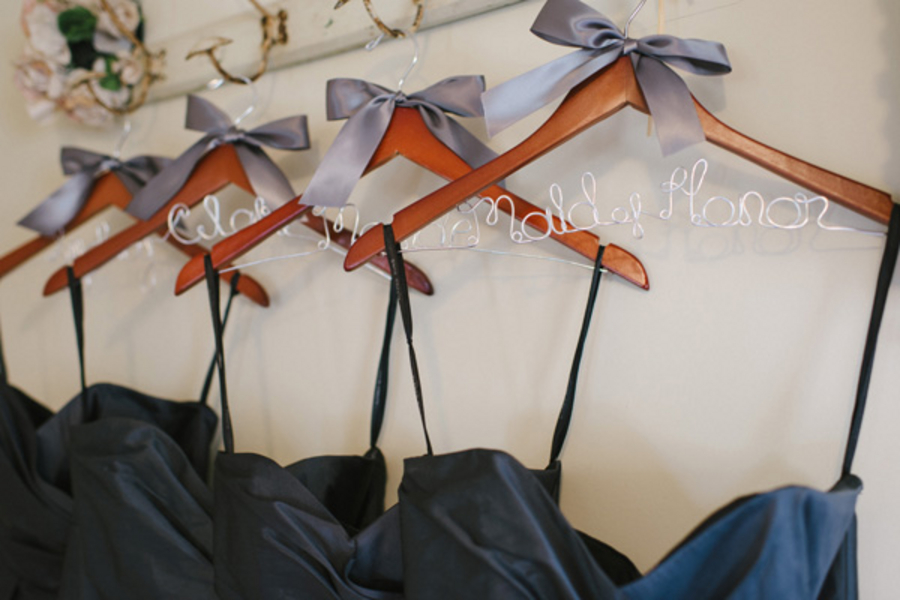 What (or who) helped you most in your planning process and/or on your wedding day?
My mom was by far and away the biggest help throughout the entire wedding planning process. She spent countless hours and sleepless nights ensuring that every detail of the wedding was perfect. Julie Stephens, the owner of Kimball Hall (our wedding venue) was a tremendous help as well, especially on the wedding day, since she coordinated everything and managed all of the vendors. It was truly such a pleasure working with her and I highly recommend every bride having a day-of coordinator so that the day is completely stress-free and enjoyable. Last, but certainly not least, the married duo of Rustic White Photography (Tiffany and Robert Peterson) was by my side every moment on my wedding day. They helped me keep to the day-of schedule while capturing all of the pictures from the day that I wanted (and so much more). Tiffany and Robert really went above and beyond for me and my husband on the day of our wedding. As far as resources go, I found TheKnot.com to be a one-stop shop for everything I needed to plan my wedding. I especially thought the checklist (which included helpful timelines) was the most useful wedding planning tool.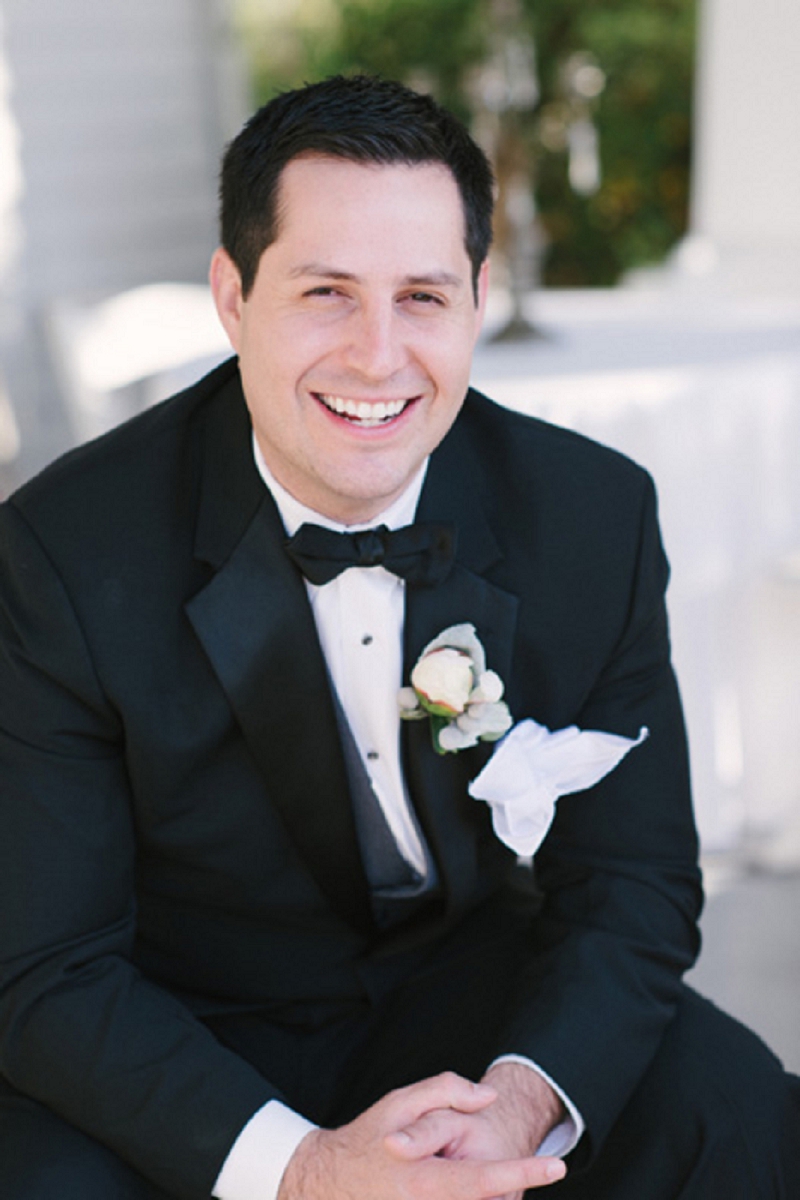 What was the most important thing to you when deciding who to work with for your wedding?
I completely entrusted in Julie Stephens, the owner of Kimball Hall, for her vendor recommendations. She has the experience and the long-term relationships with vendors, so I was confident in her suggestions, knowing that she would not work with anyone who was unreliable or who had disappointed any previous brides. Our photographers were actually married at Kimball Hall not too many years ago and it happened to be on their bucket list to shoot a wedding there, so we helped them check that one off the list.
What was your inspiration for your wedding details and/or design?
The way that I originally pictured my wedding (on Pinterest) turned out to be quite different from how the design actually turned out. I was originally thinking of having a champagne-colored, rustic wedding, but when the bridesmaids starting trying on dresses, everyone looked best in a dark gray color. Once the bridesmaid dresses were chosen, the colors of the wedding changed to dark gray and pale pink. The colors really drove the direction of all the flowers, details and overall aesthetic experience to become more formal and sophisticated. I must say that I thought the flowers and décor for our wedding were absolutely stunning, thanks to Pat Holland of Holland's Flowers.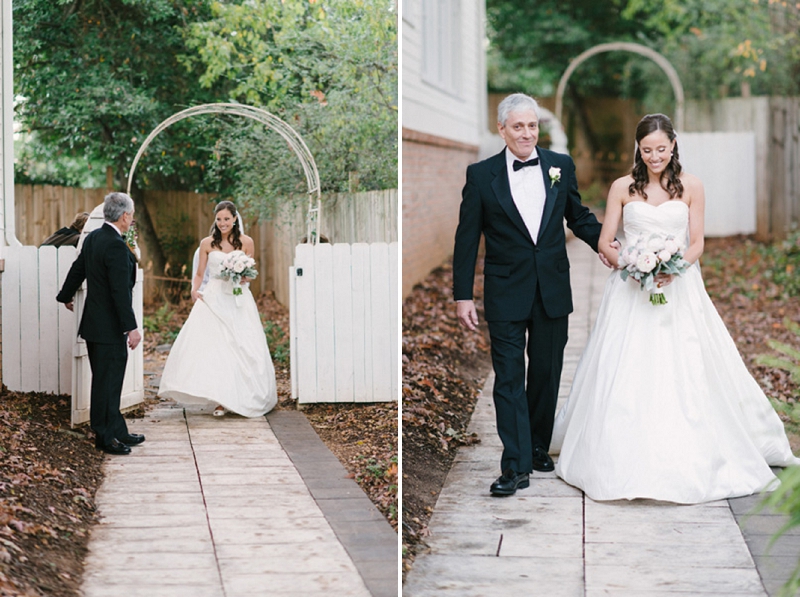 What was your favorite thing about your wedding?
 This is going to sound really cheesy, but my favorite thing about my wedding was how affectionate my husband was toward me and how much he showed all of our family and friends his love for me. He is typically not a PDA-type person, so I loved every minute of it!!
What is your best piece of advice for other brides?
I would advise other brides to simply focus on enjoying the day. Once the wedding day rolls around and all of the preparation is done, just trust that everything will work out according to plan (or that no one will be the wiser if it doesn't) and focus on having the best day of your life. My husband and I made a point to walk around and say hello and thank you for coming to every one of our guests immediately after our first dance (while they were seated). Everyone is there to see the bride and groom and congratulate them, so I think it is very important to give guests the chance to do so.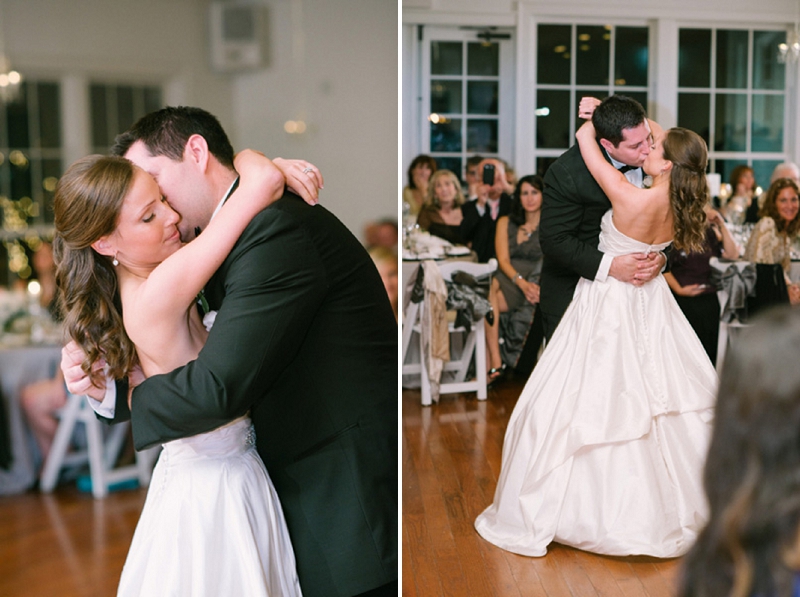 Stacey gives excellent advice when she says to, "Just enjoy the day". It's so, so important to just let go and have a wonderful time celebrating with your new spouse. I love that the new Mr. and Mrs. Jones had a special space set aside at the reception that was just for them to relax and take it all in. Would you consider taking time away from your reception to be alone and bask in your newlywed glow? I'd love to hear!
XOXO,
Carlee
Vendors who made it all happen…
The following two tabs change content below.
Carlee Sizemore is an editorial and event stylist and designer of fabulous accessories. Like many others, she joined the wedding industry after planning her own wedding. Originally from the South, Carlee currently resides on the coast of Connecticut with her darling husband and adorable little boy.