Beyond the elegant rustic feel of the day, Anna and Ben's Jacksonville wedding was full of tradition, charm, and sweet moments that made it so very special.
From the heirloom pin that Anna wore under her dress that has been passed down through brides in her family since 1889, to the classic Firebird getaway car that happened to be the same getaway car that Ben's parents rode in on their wedding day, we love how the two incorporated special moments that carry so much meaning and emotion.
The Eventful Gals were an integral part in helping this sweet couple pull off this evening of celebration, and we absolutely love the images that We Are The Bowsers captured! Check out all the details, as well as some insight that this couple has shared about their special day.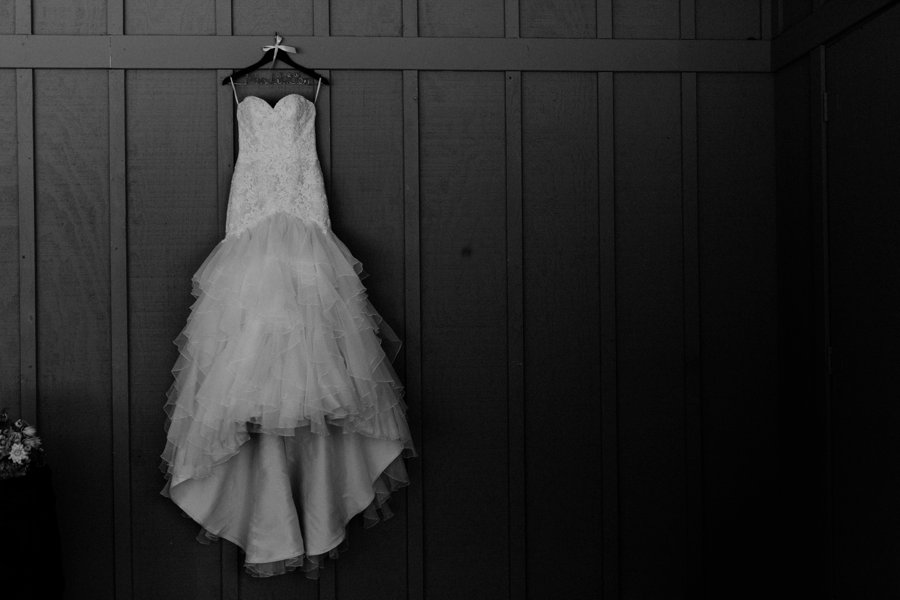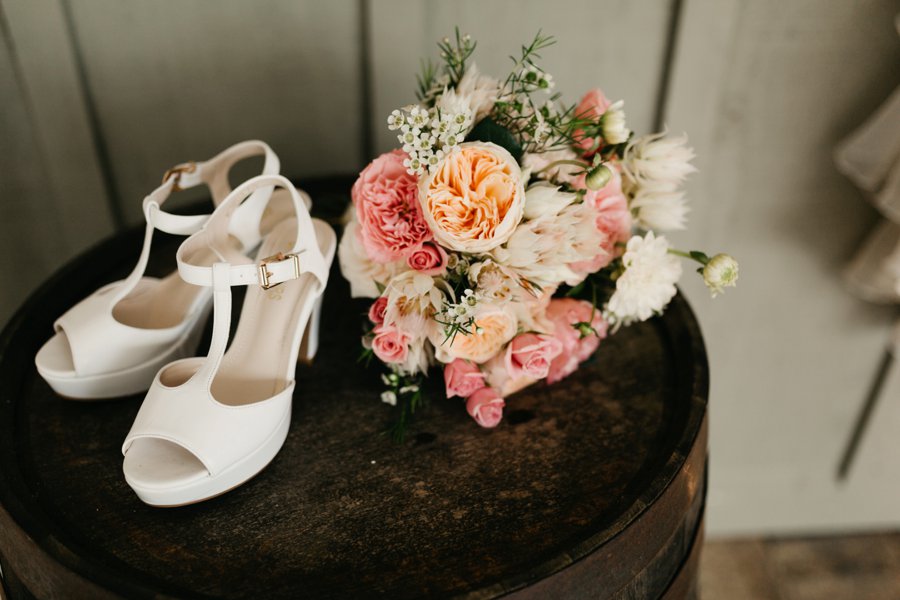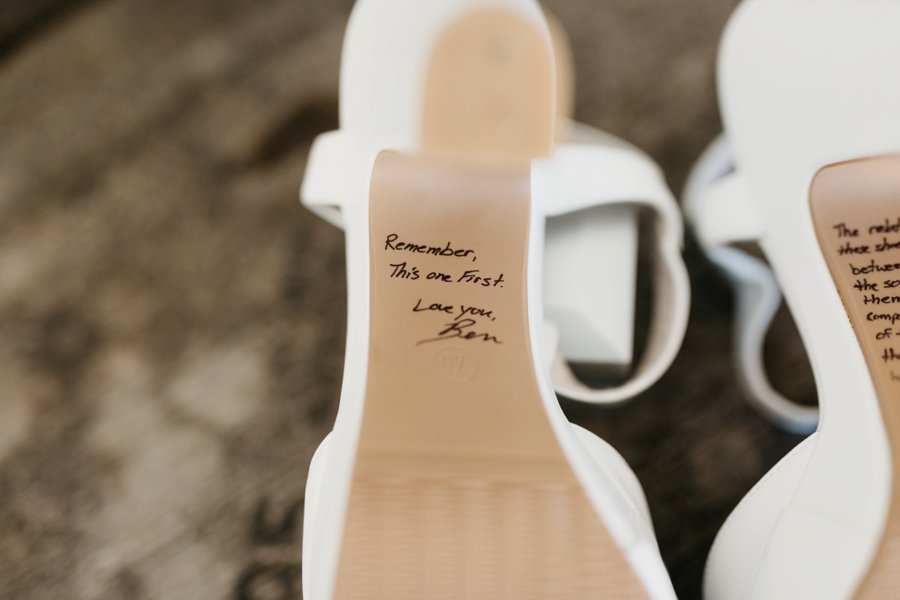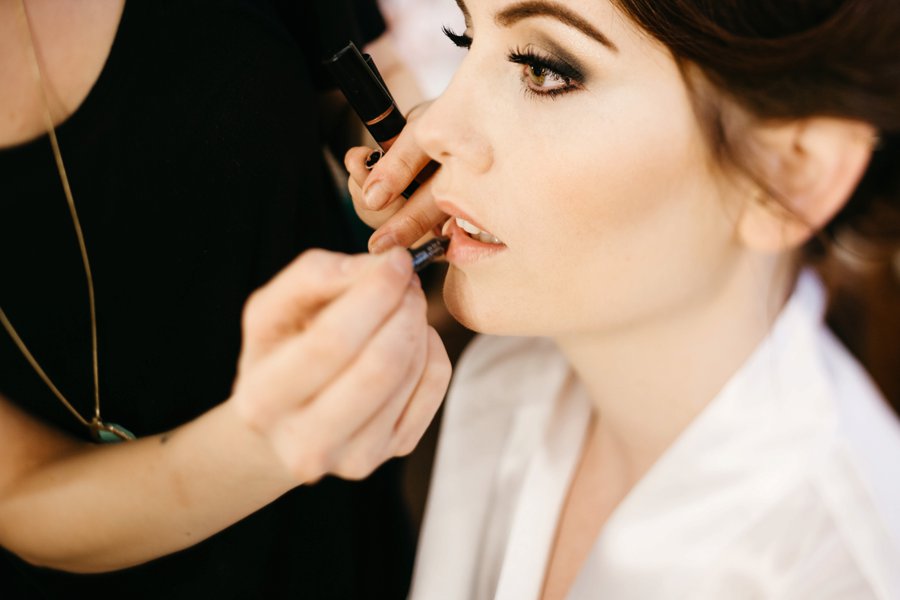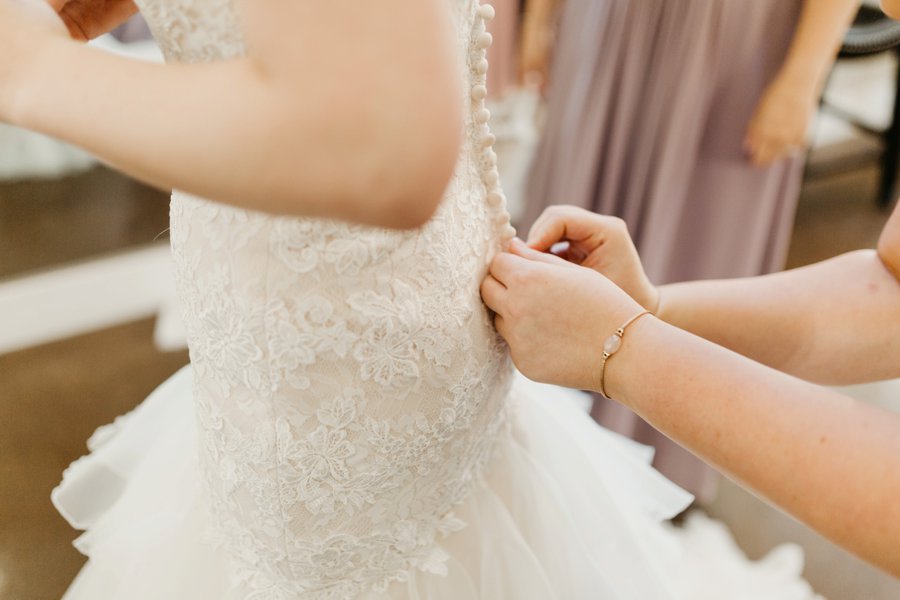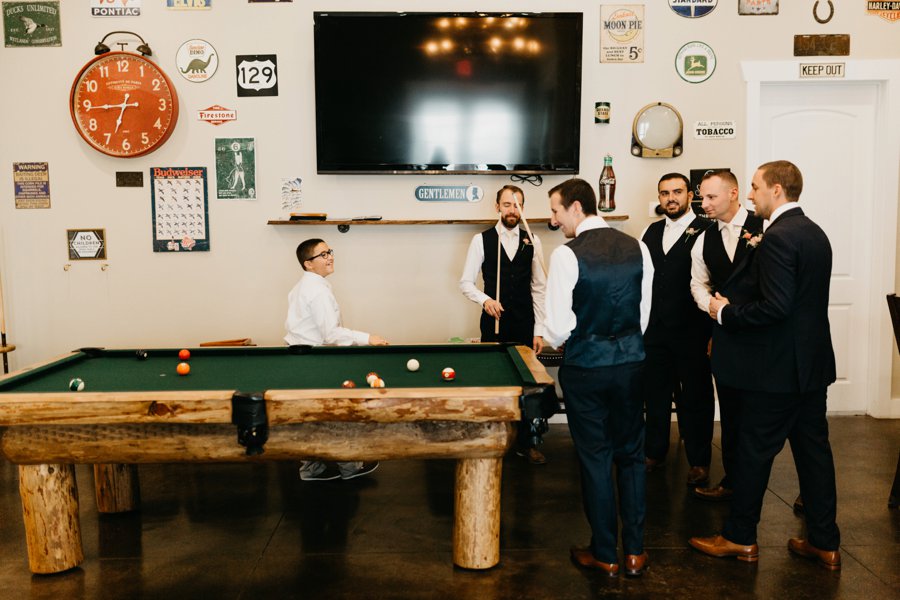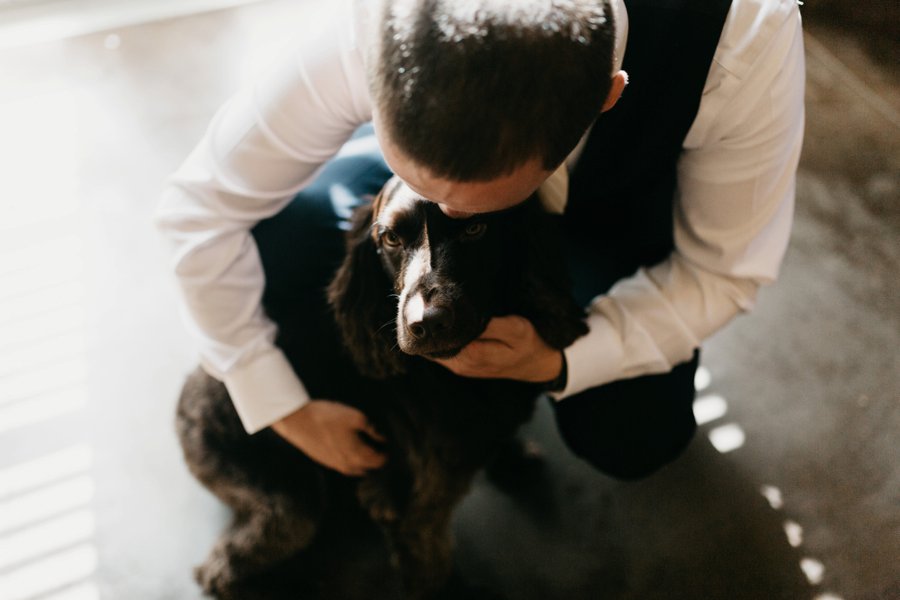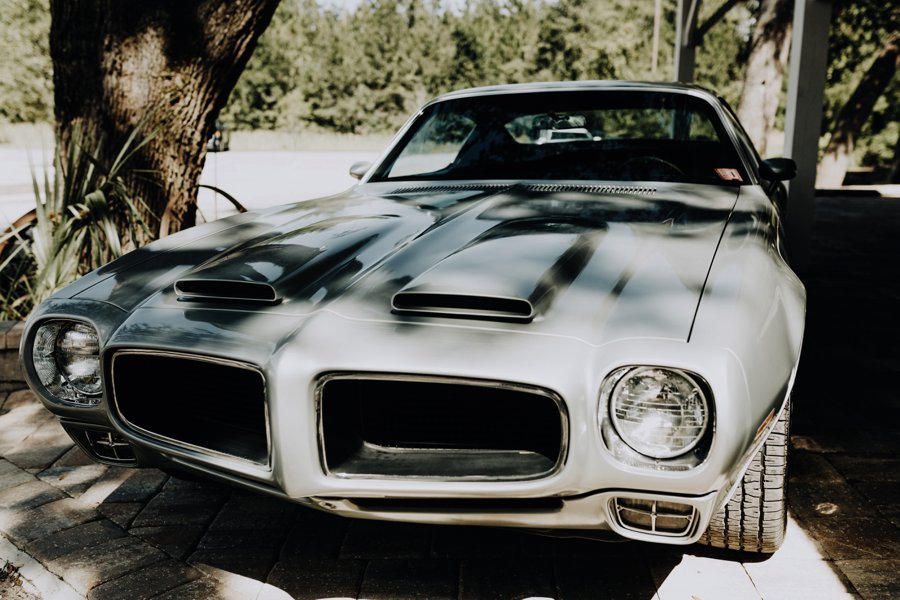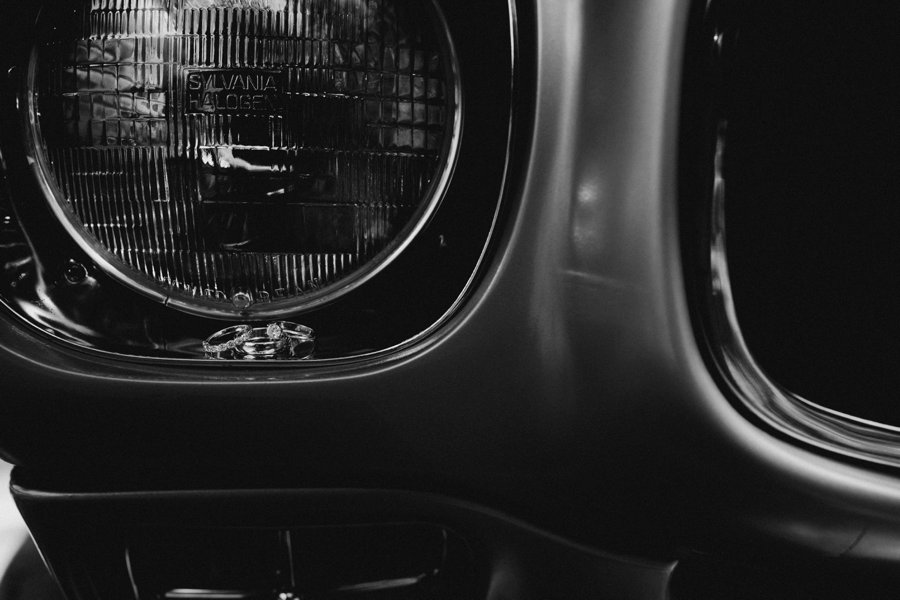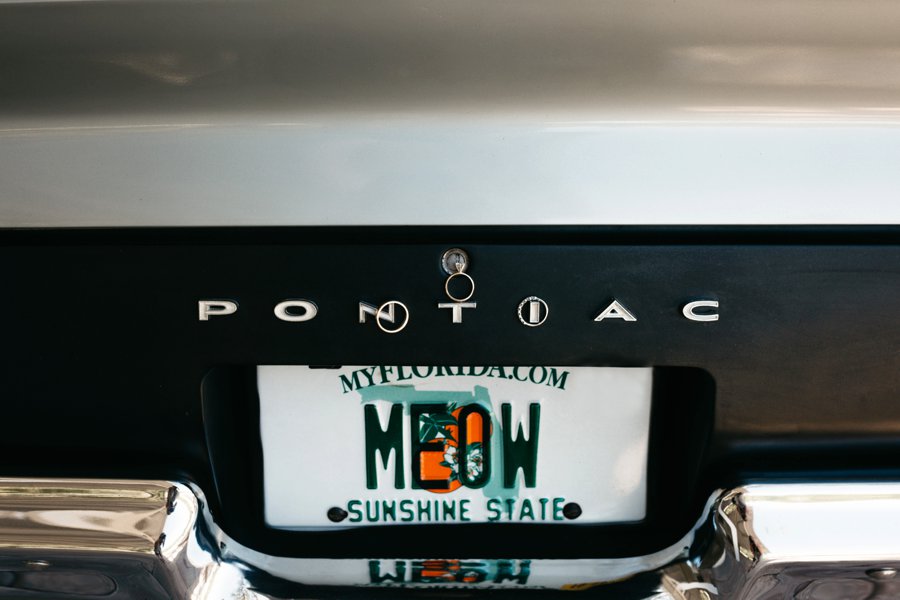 Tell us a little a bit about your wedding (your vision, color, style, and location choices).
We love nature, travel and adventure so an outdoor ceremony location was a must. The oak tree at Bowing Oaks Plantation was what sold us immediately. The ballroom has an elegant touch and warm tones that made us feel romantic. We loved the loose textured feel of our floral arrangements and made sure to use soft pale tones to tie them in with our color scheme.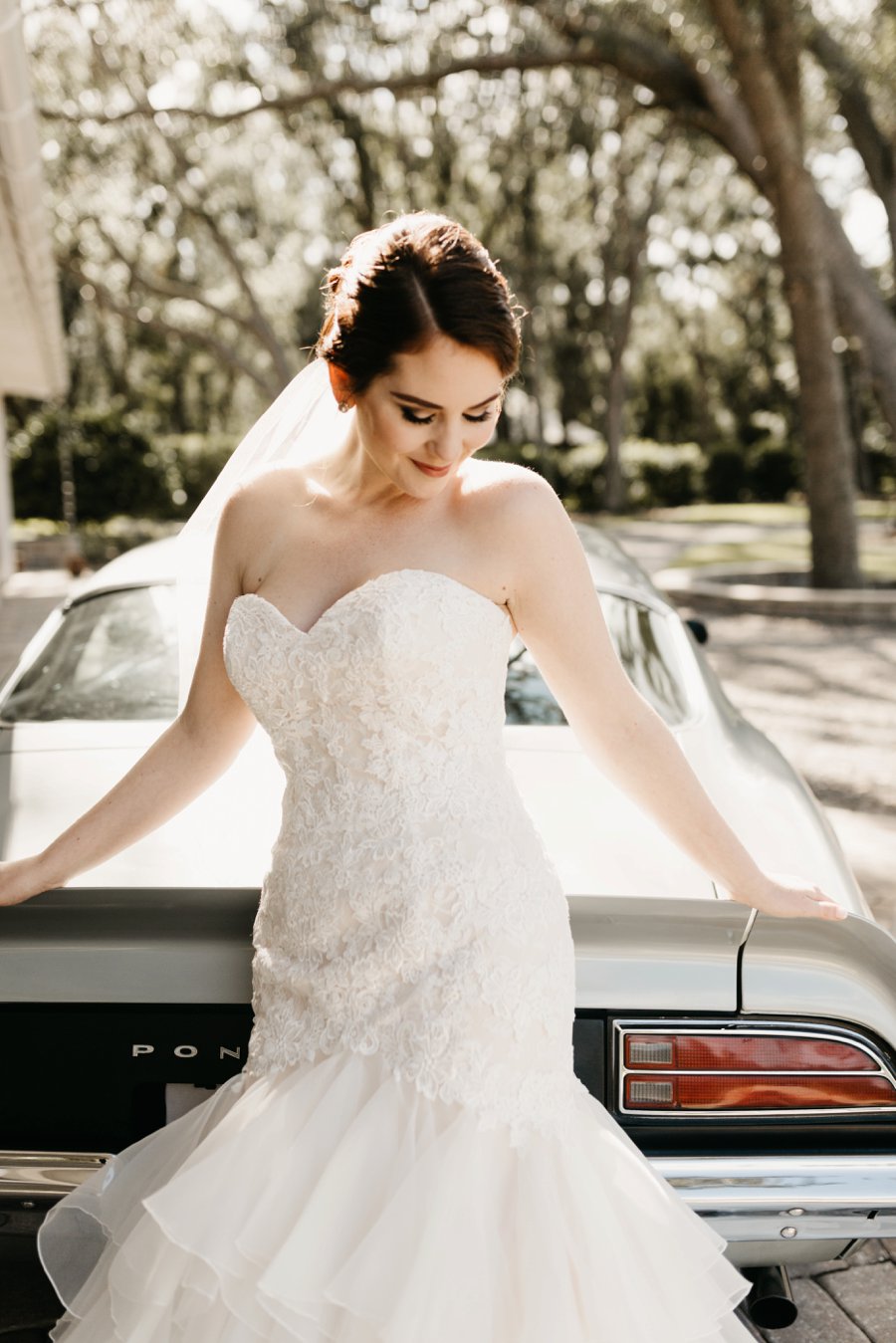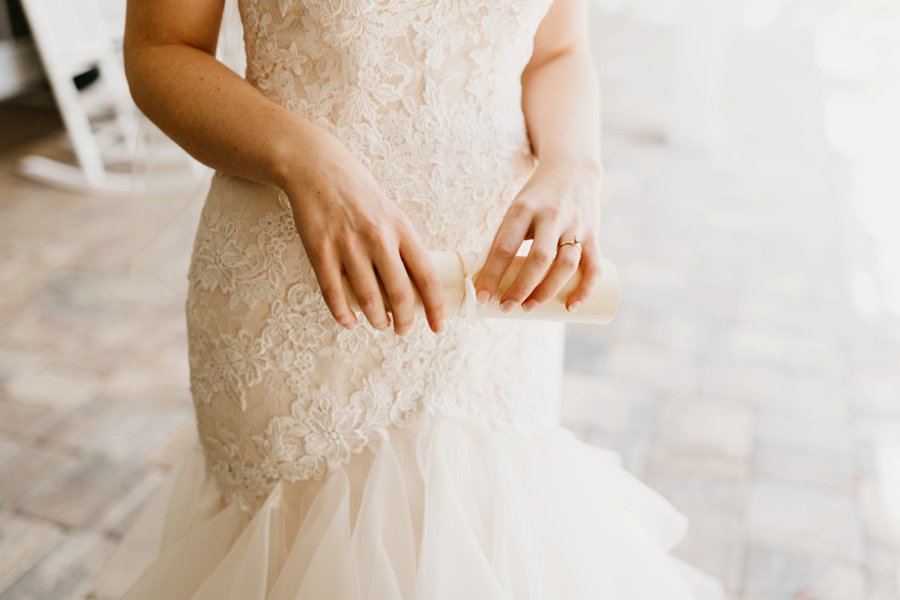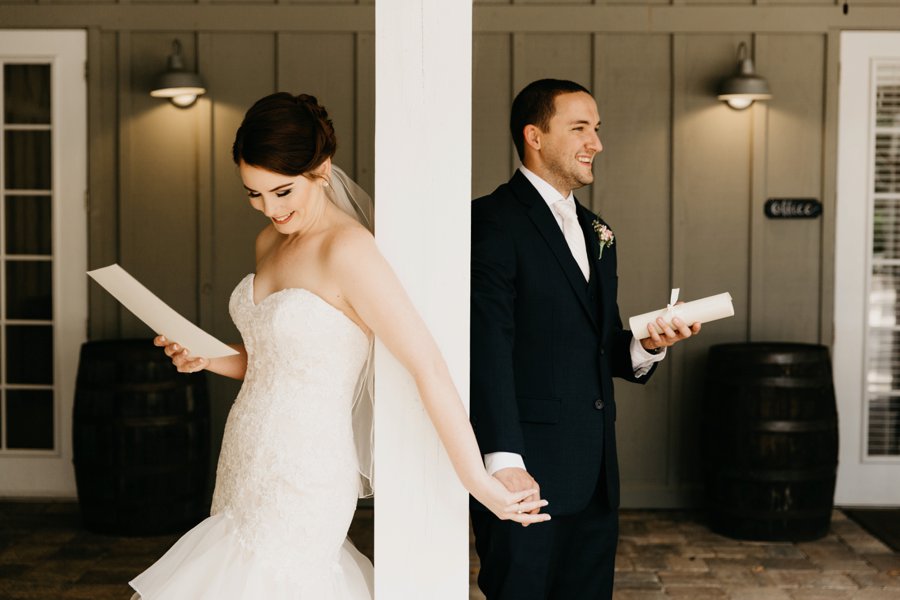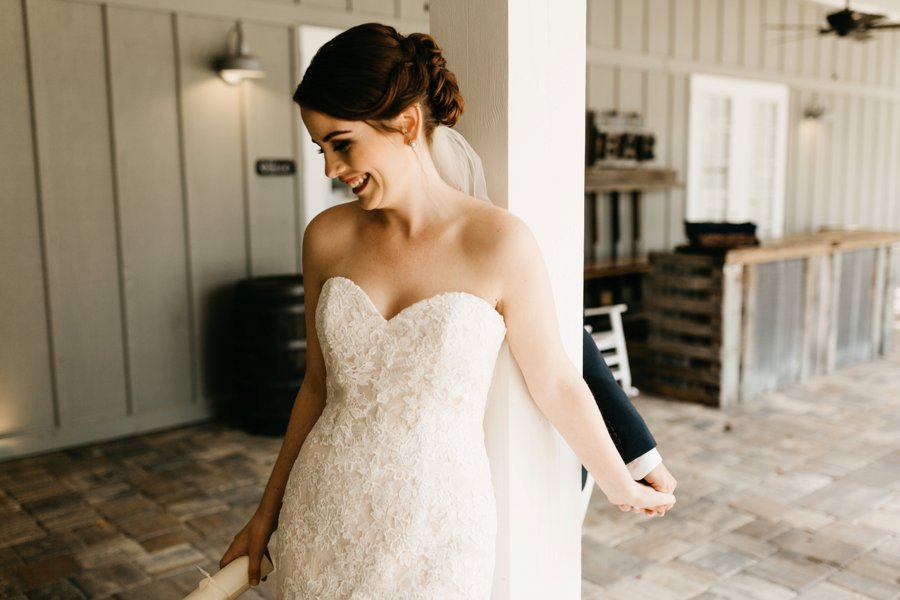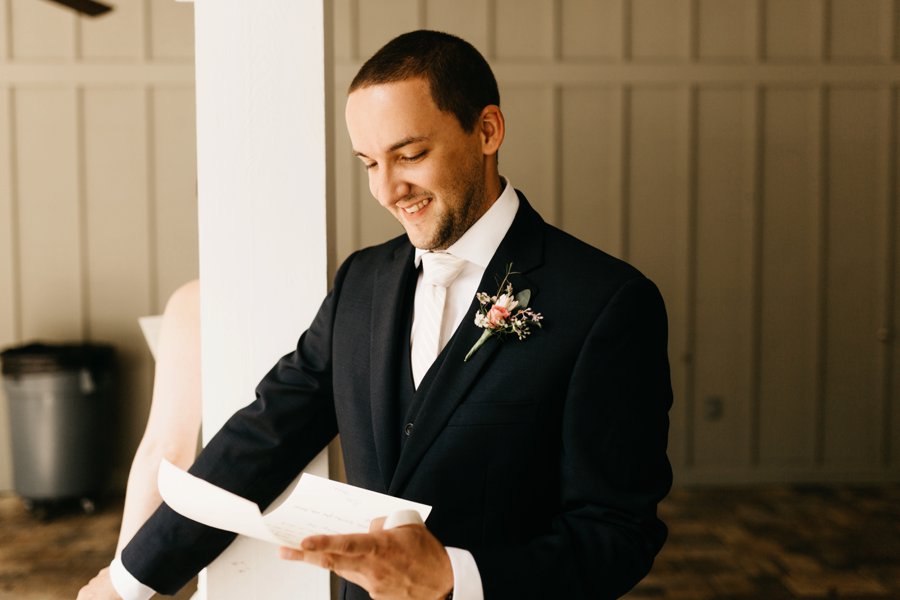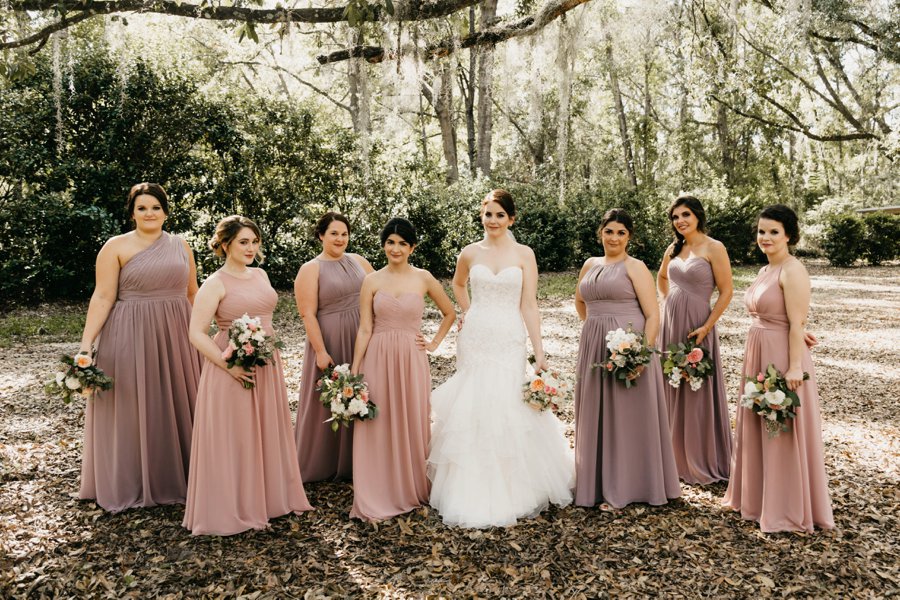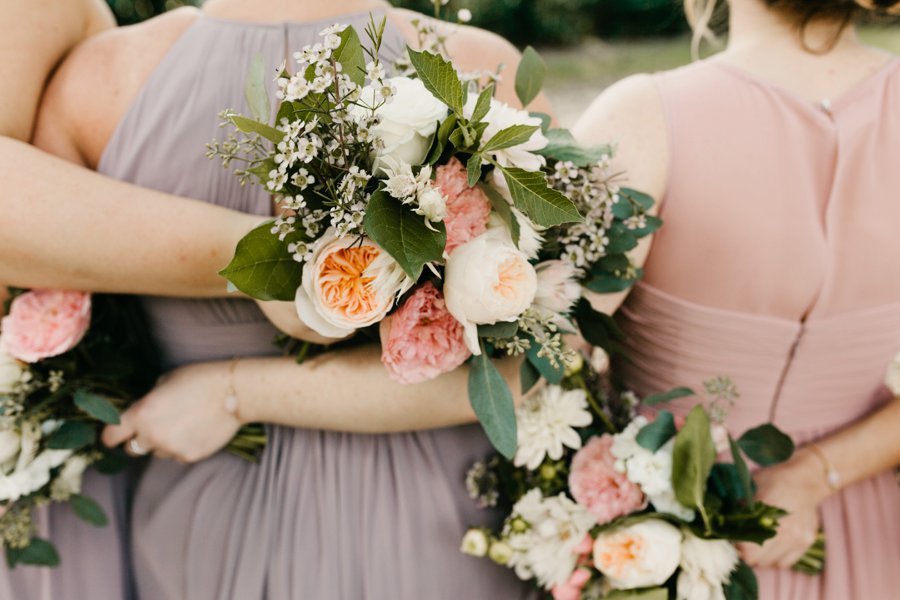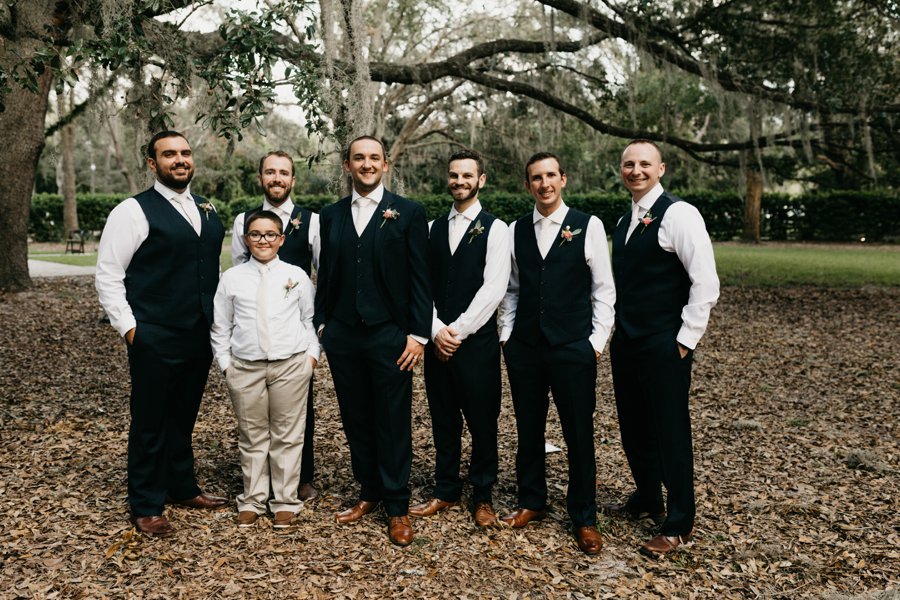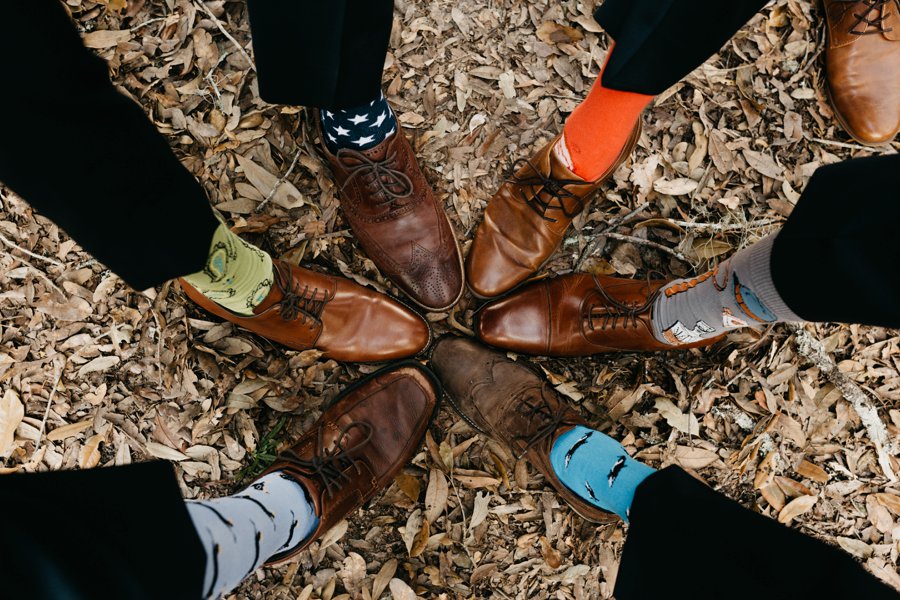 What was the most important to the two of you while planning? Was there anything that you chose to splurge on or skip?
The most important thing to us was to create an event that our family and friends would enjoy. We have been to many weddings that helped us create the wedding we envisioned. The most important thing to Ben was the getaway car. We rode away in the same Firebird his parents drove away in on their wedding night. The most important thing to me was the videography. I wanted to look back on more than picture images.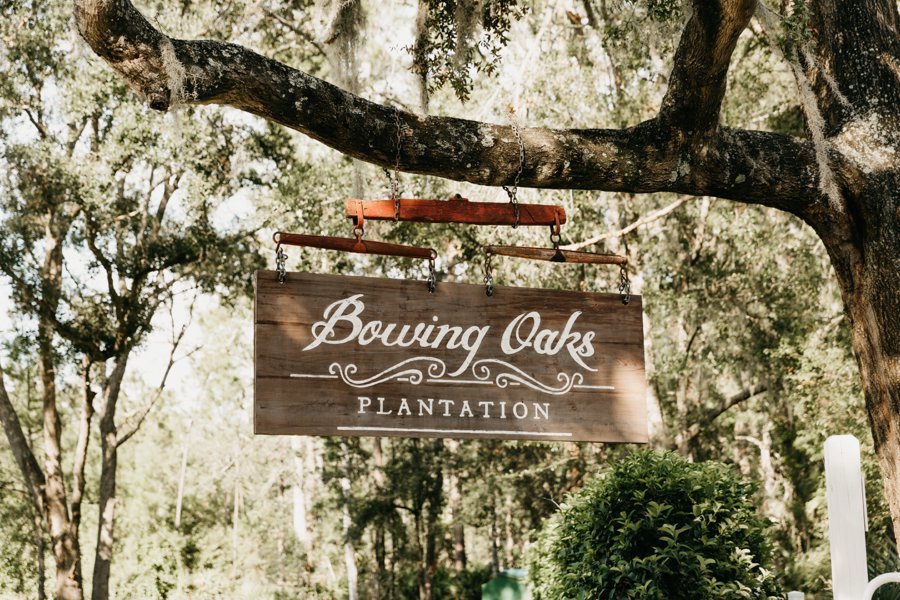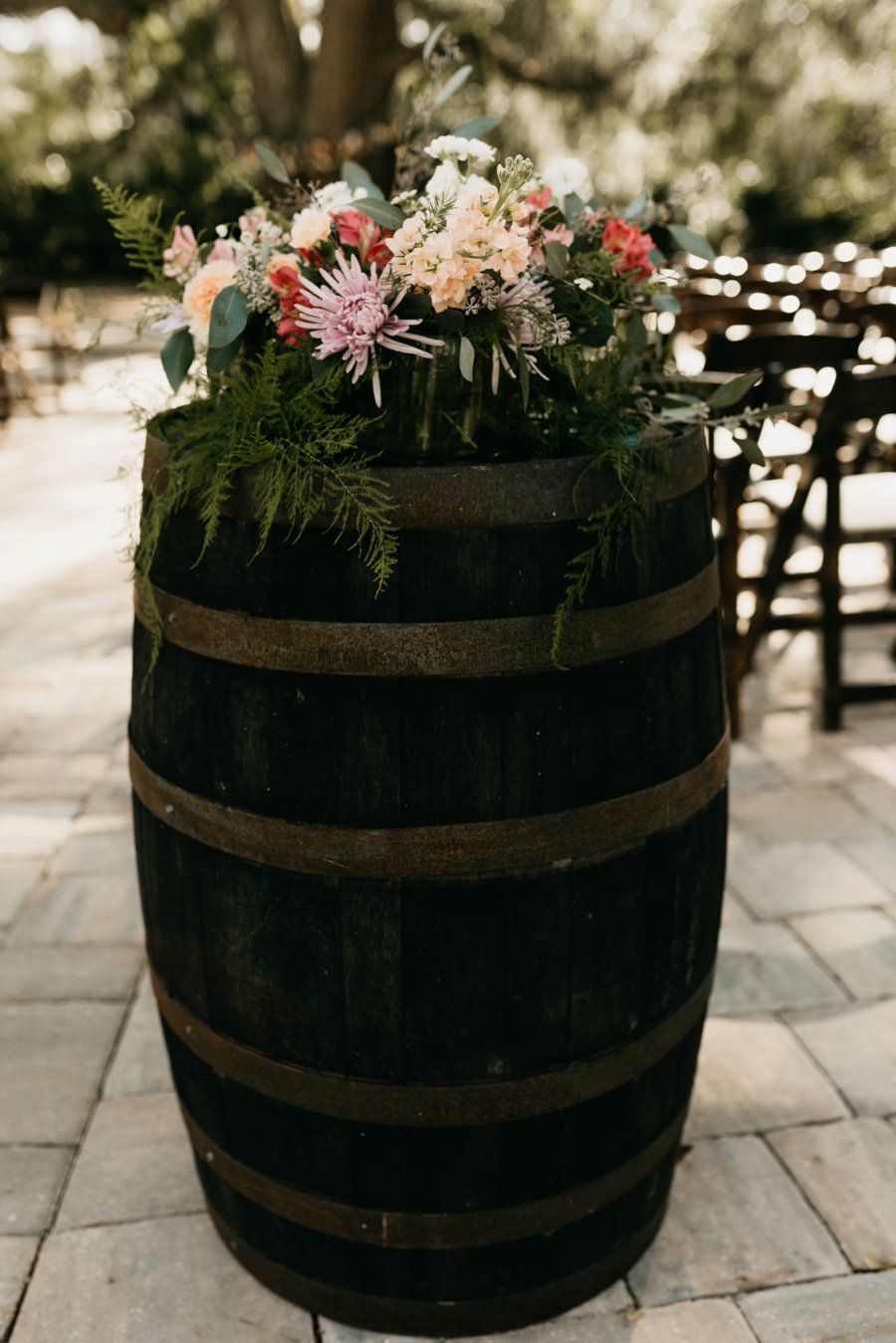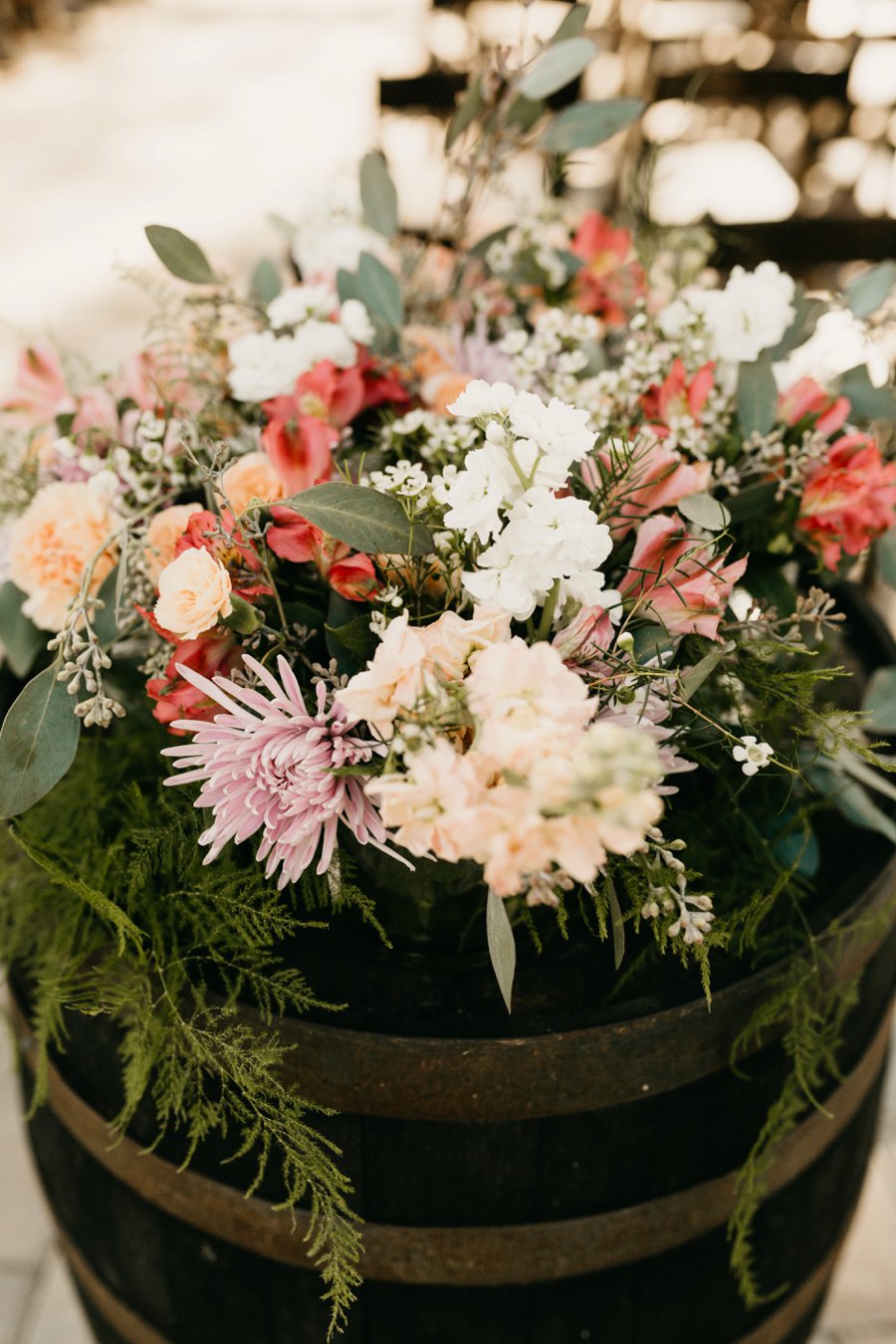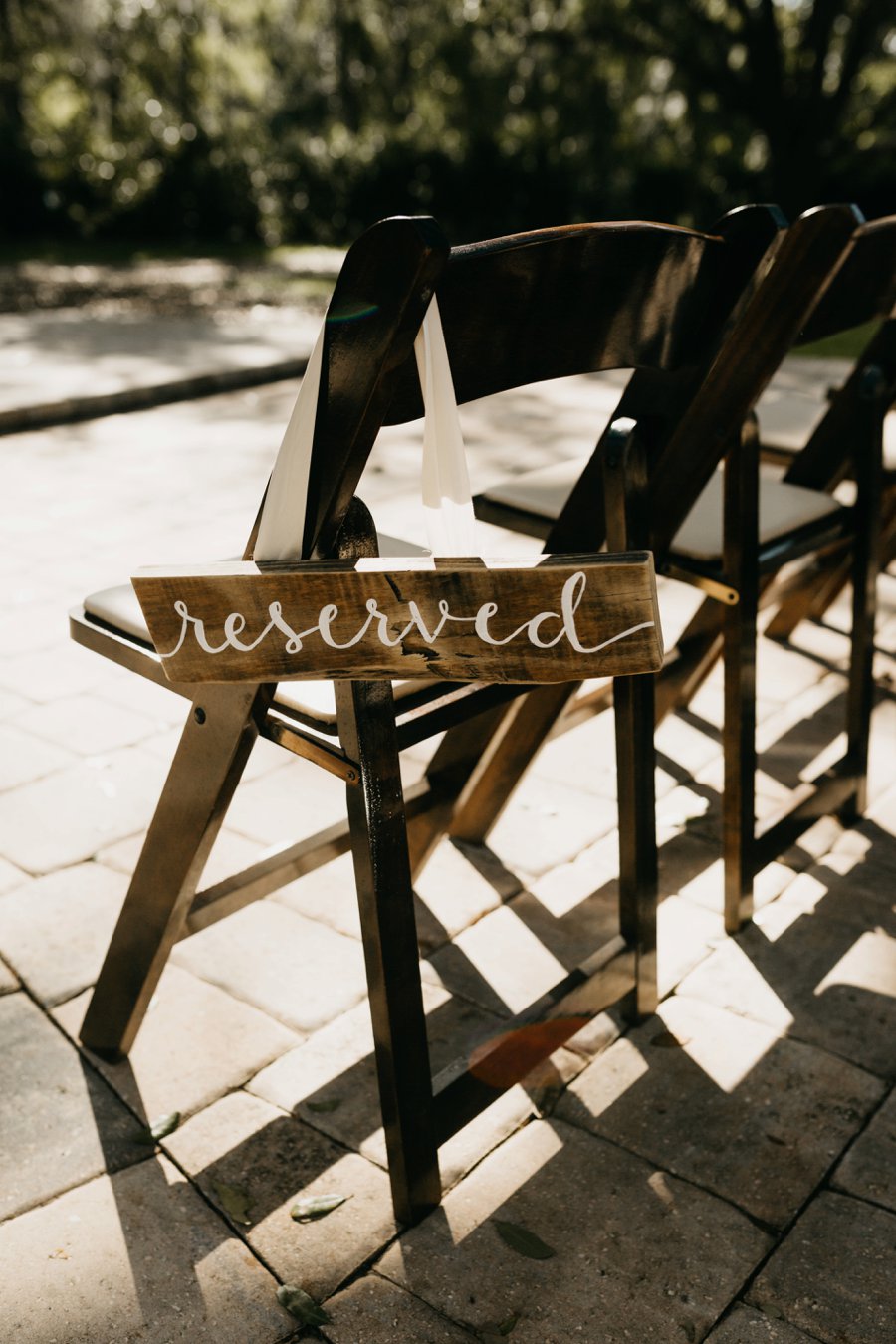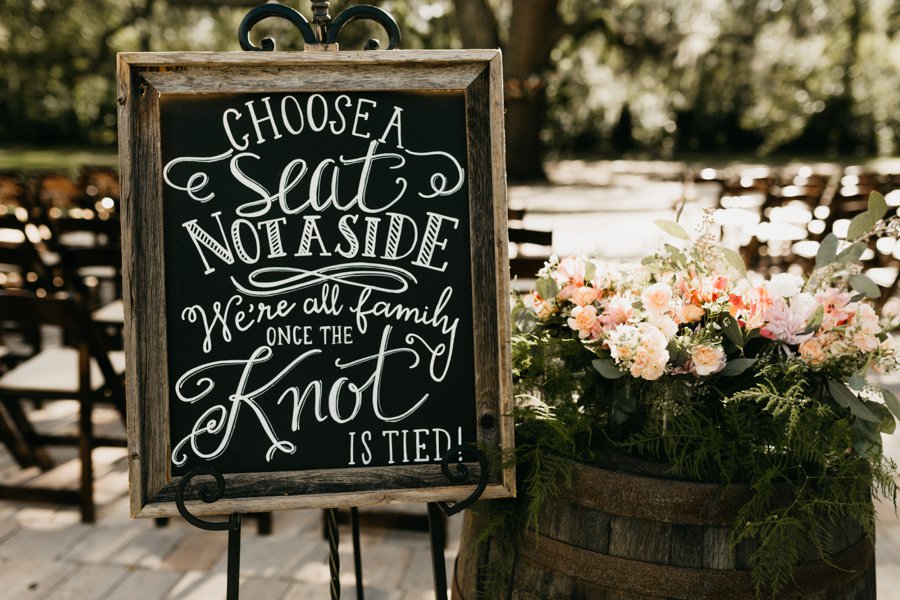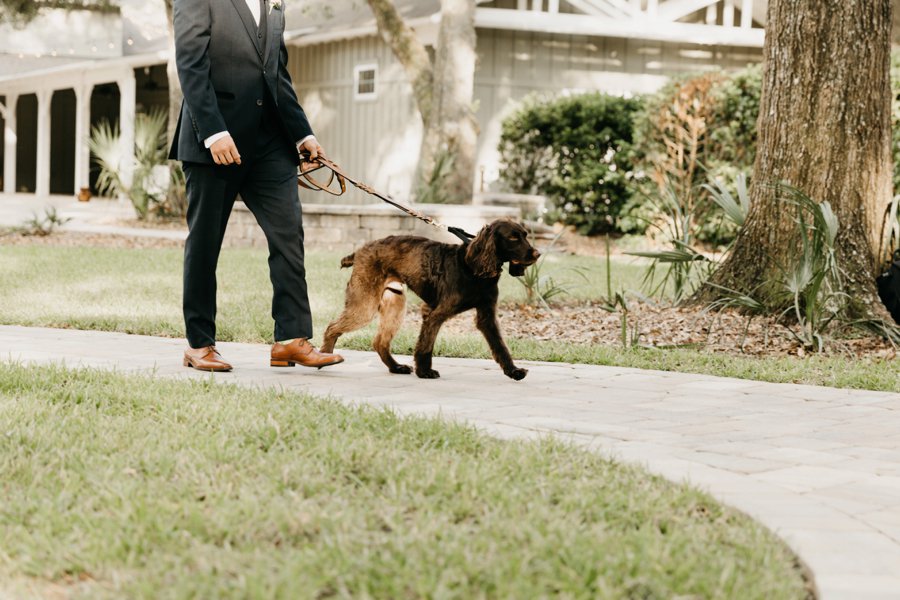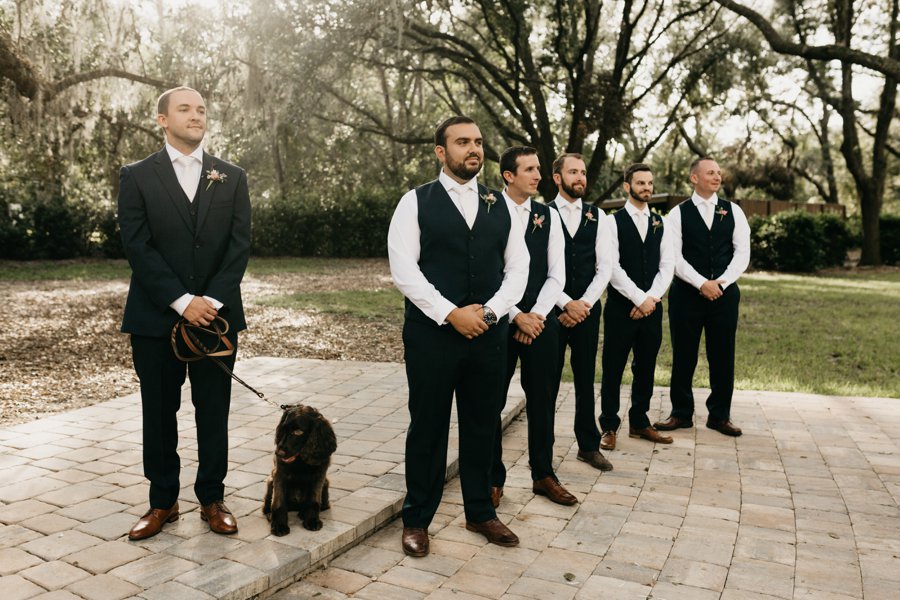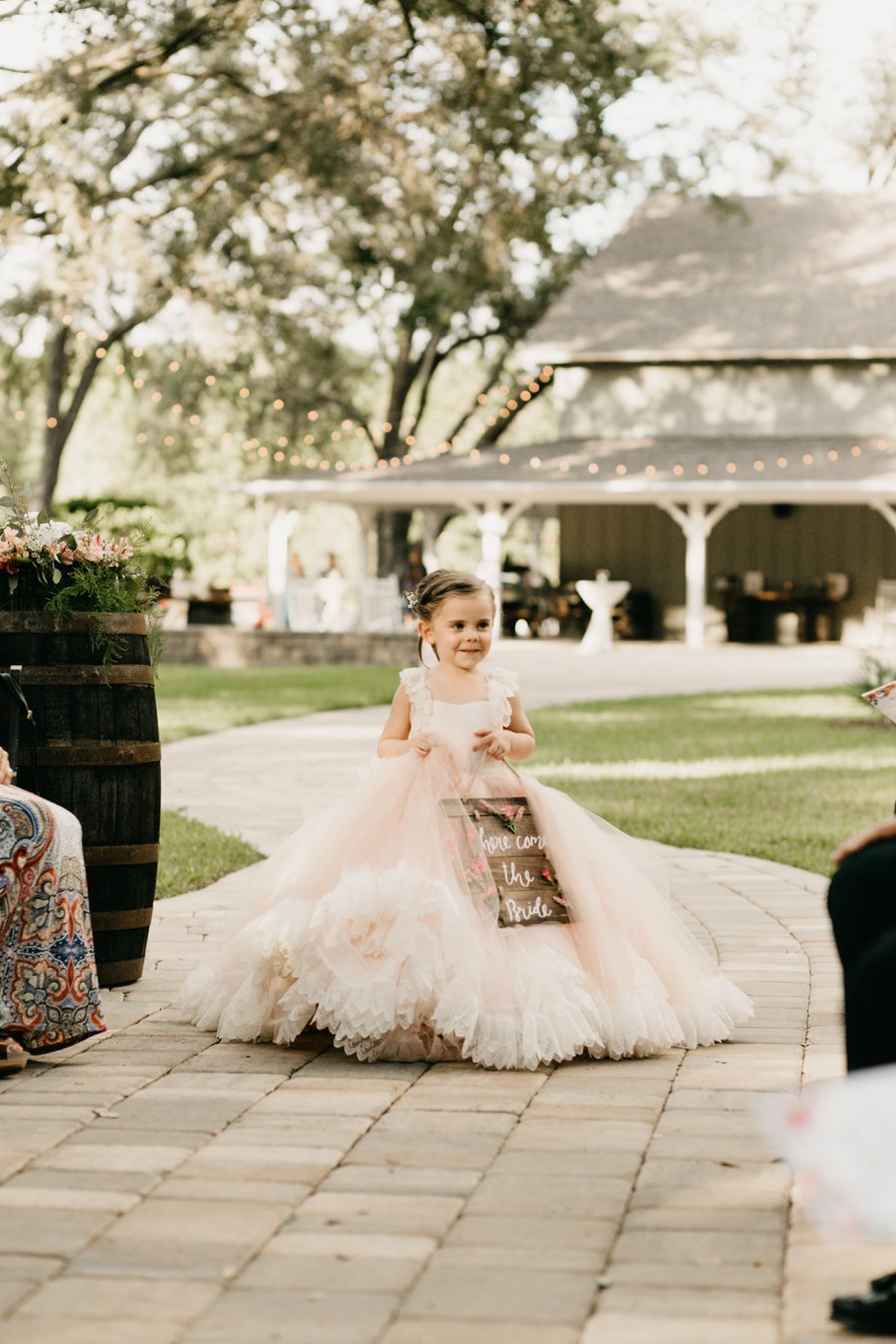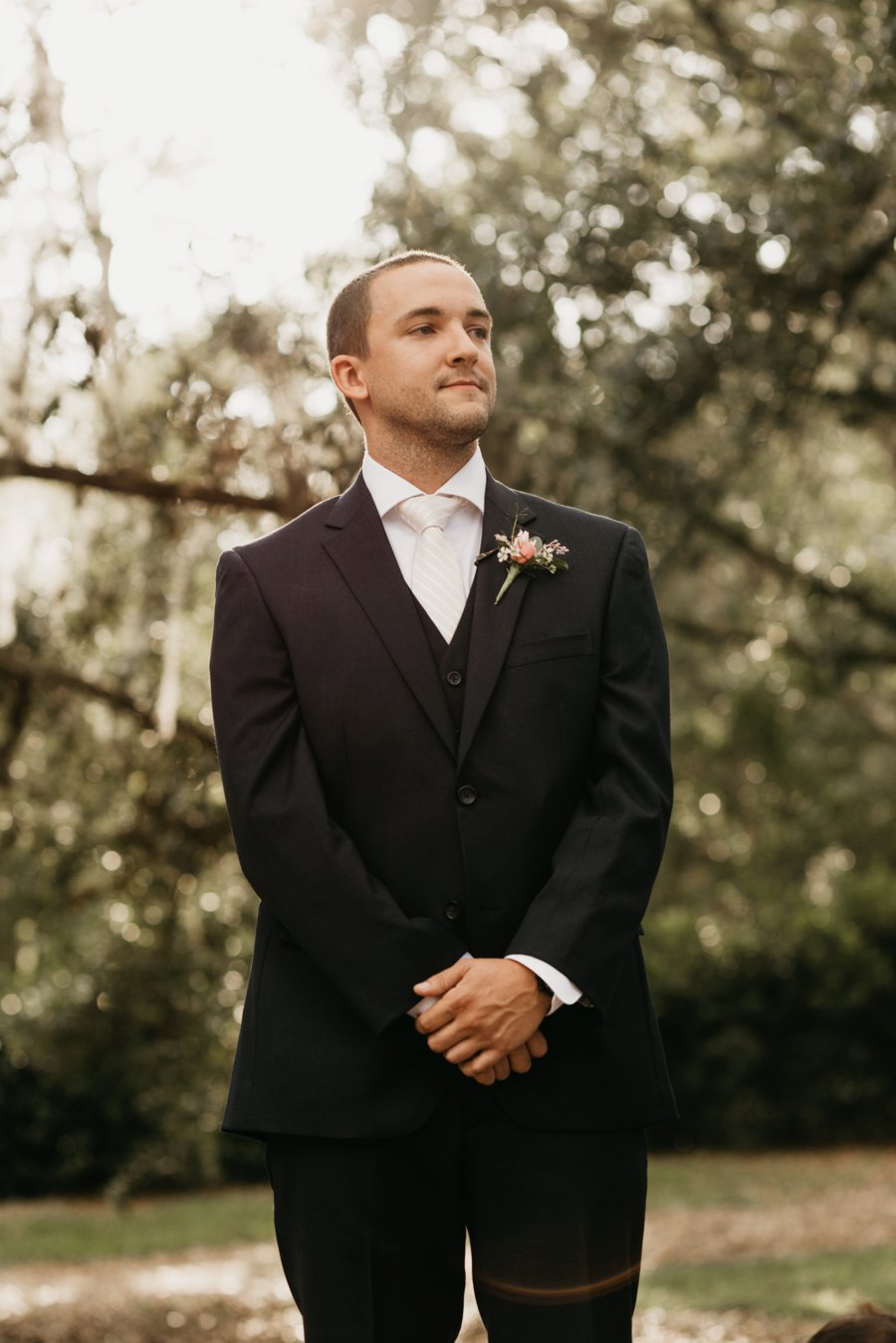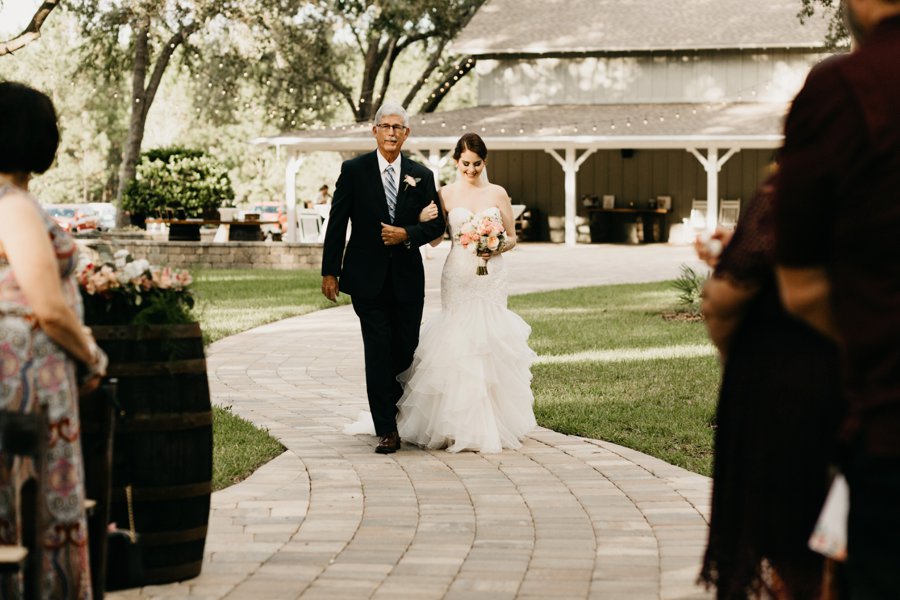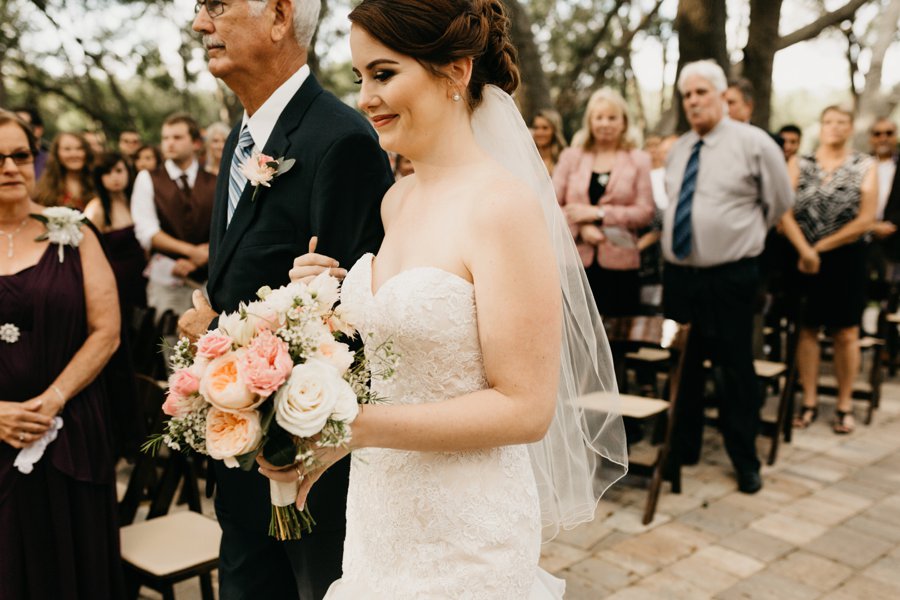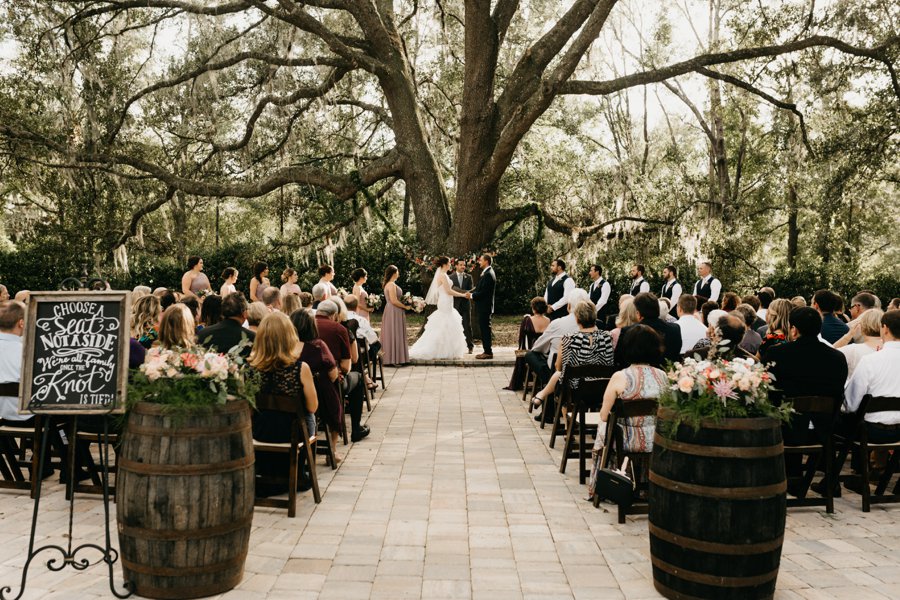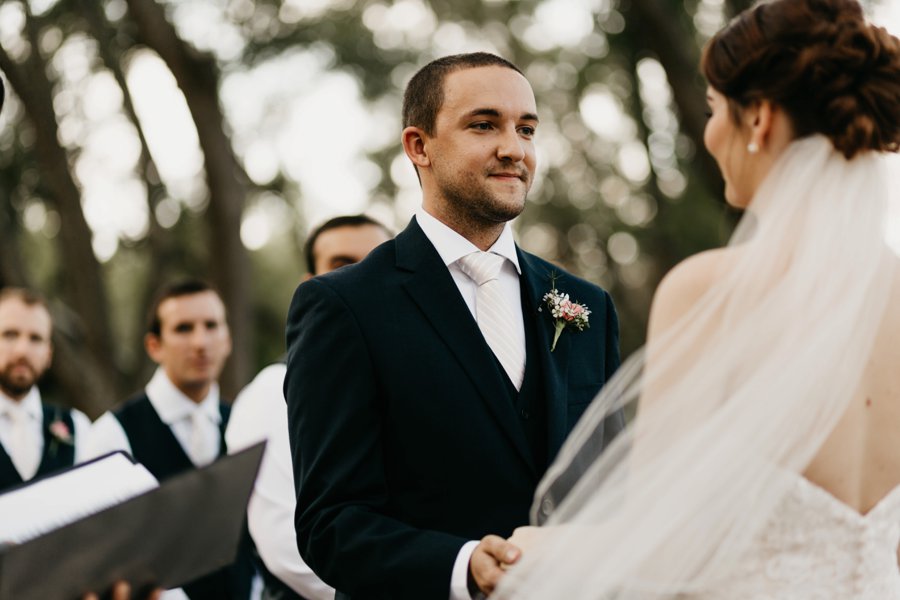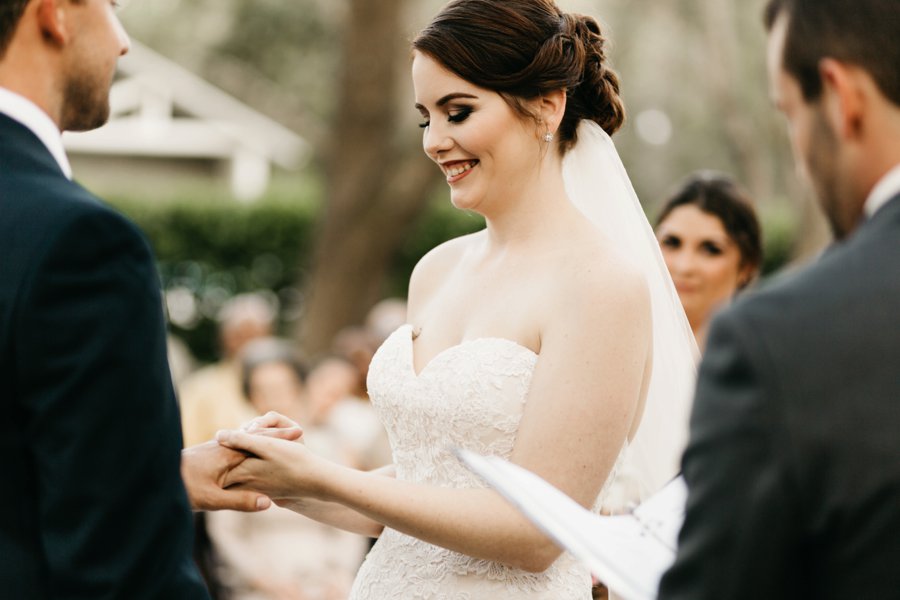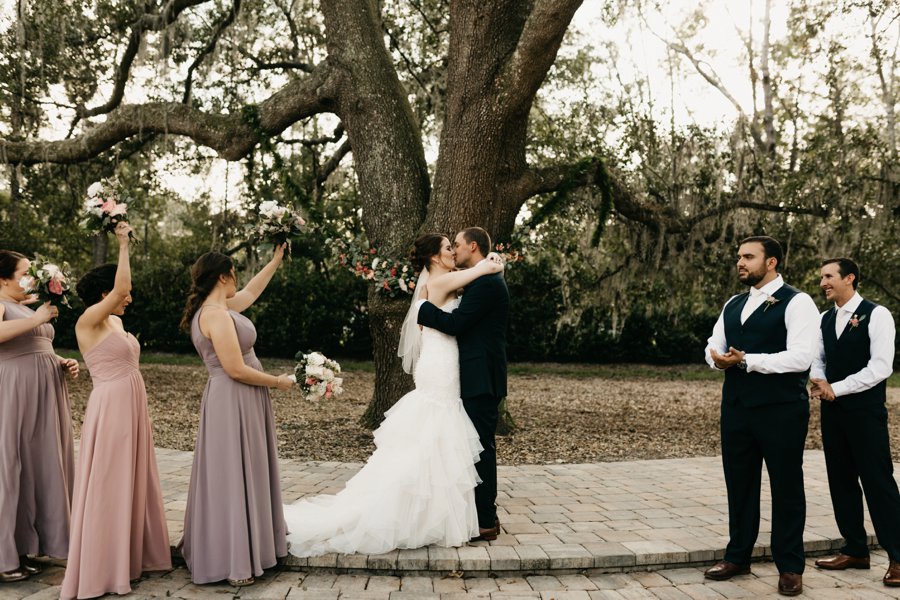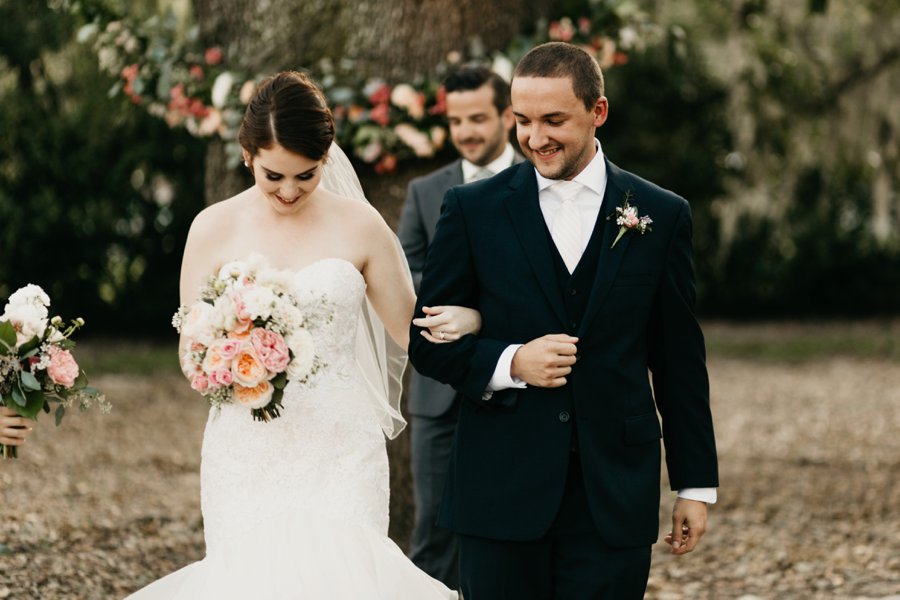 What were your favorite parts of the day? (memories and stories)
Our favorite part of the day was the same- the moment we first saw each other when I walked down the aisle. We decided not to do a first look so the anticipation had been building all day!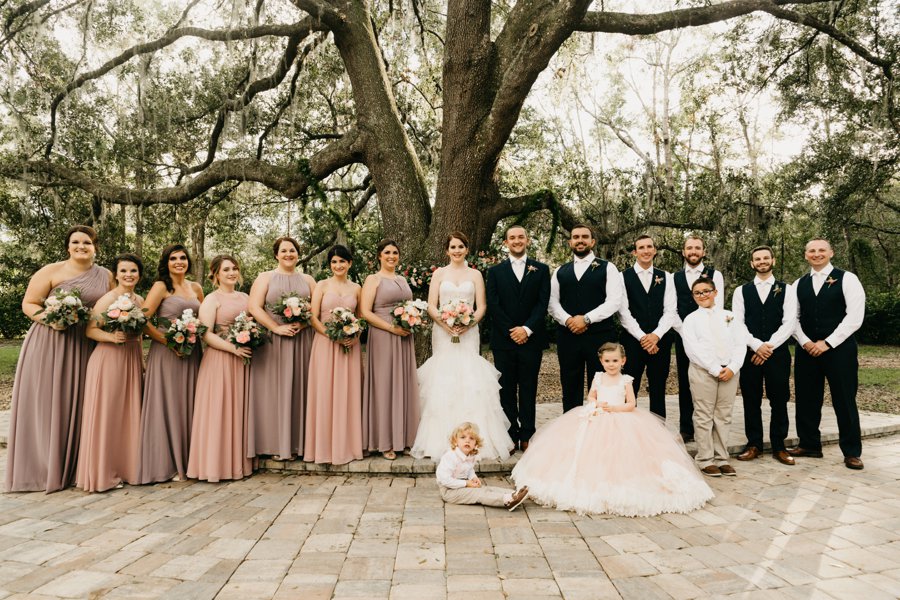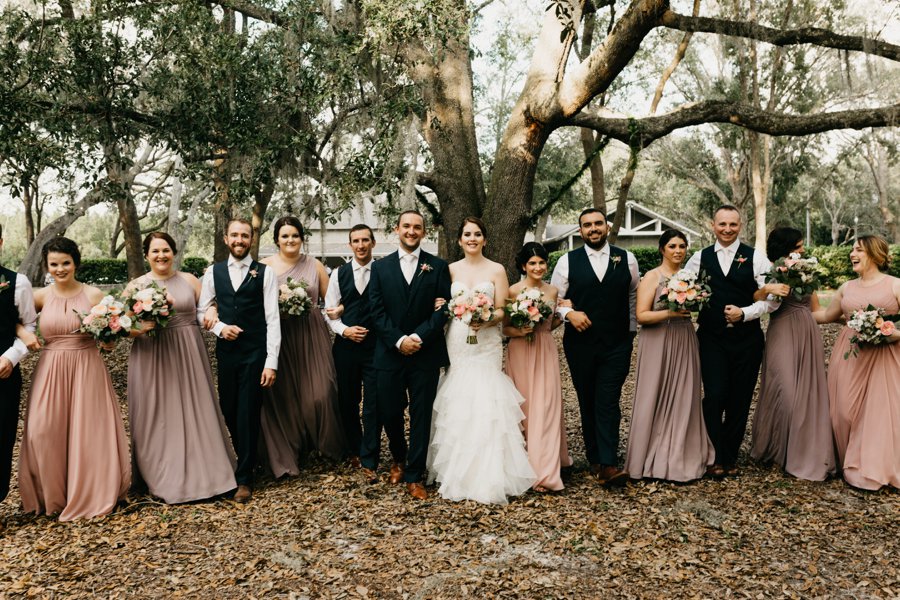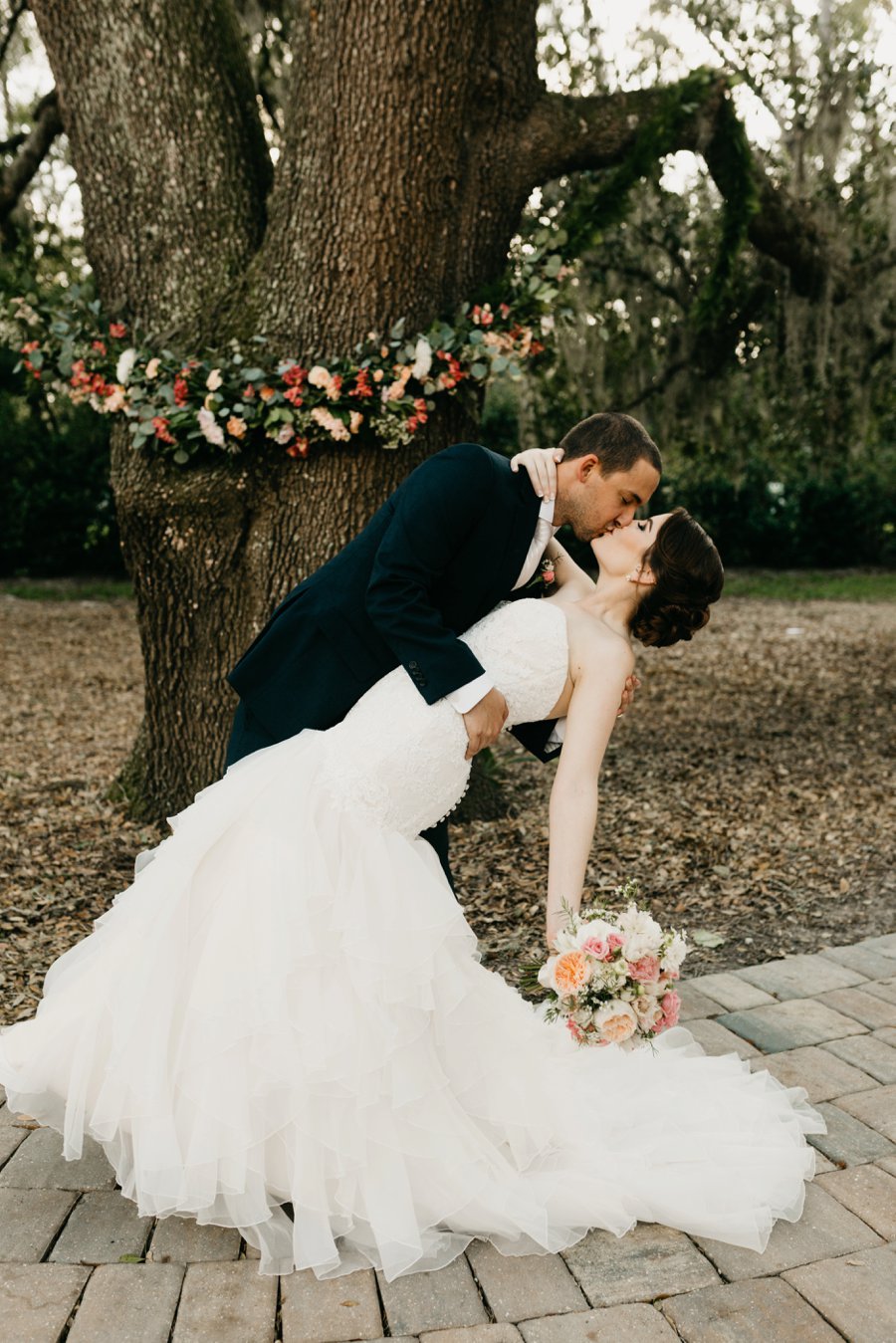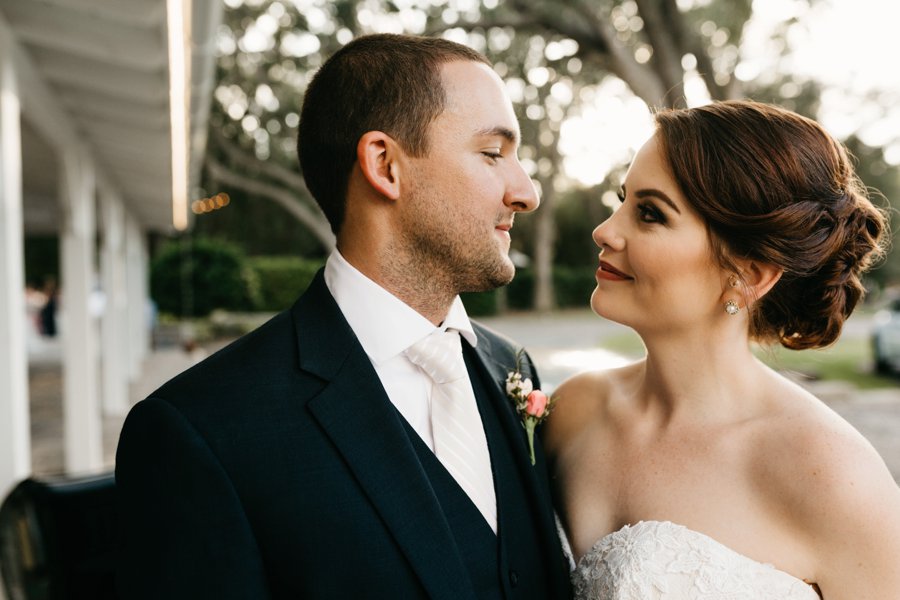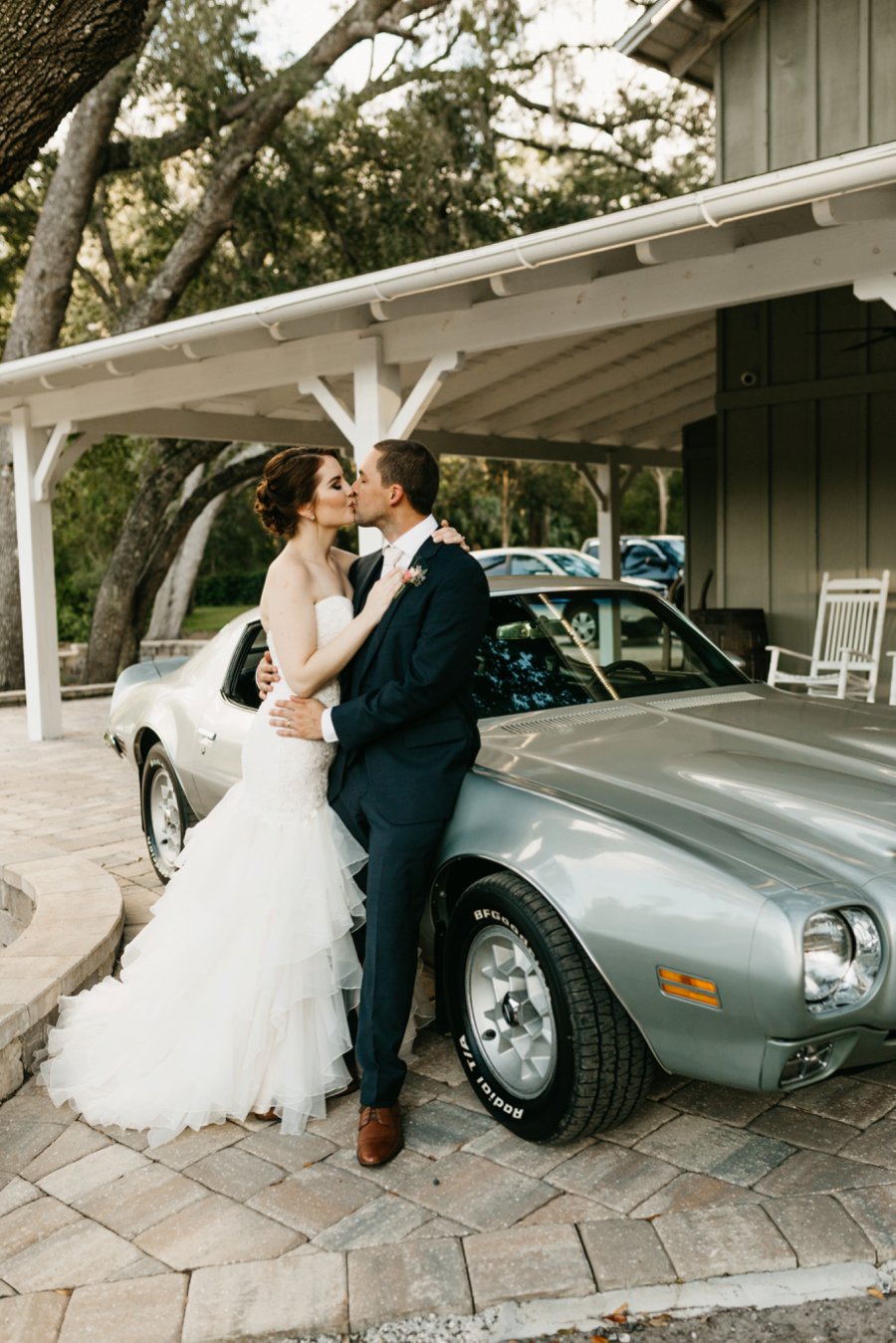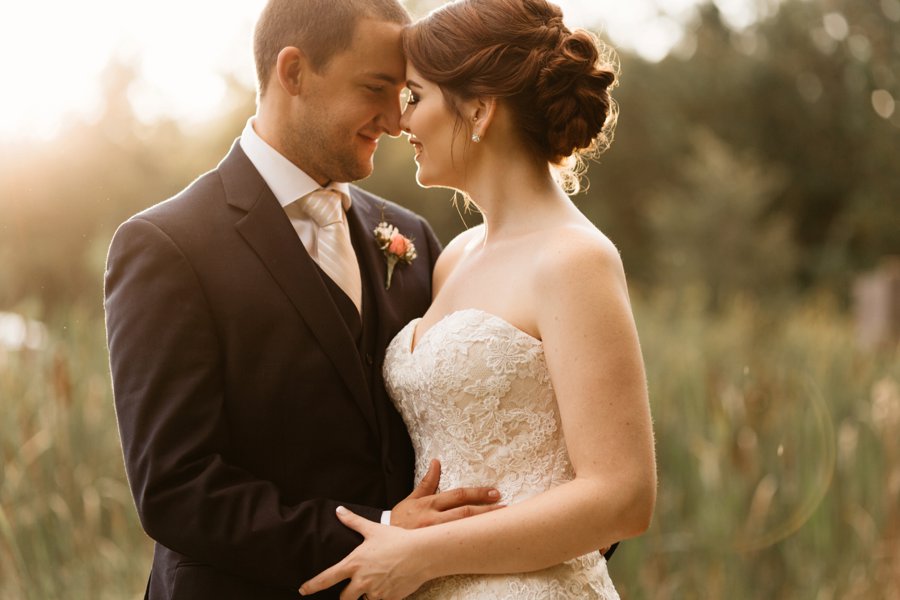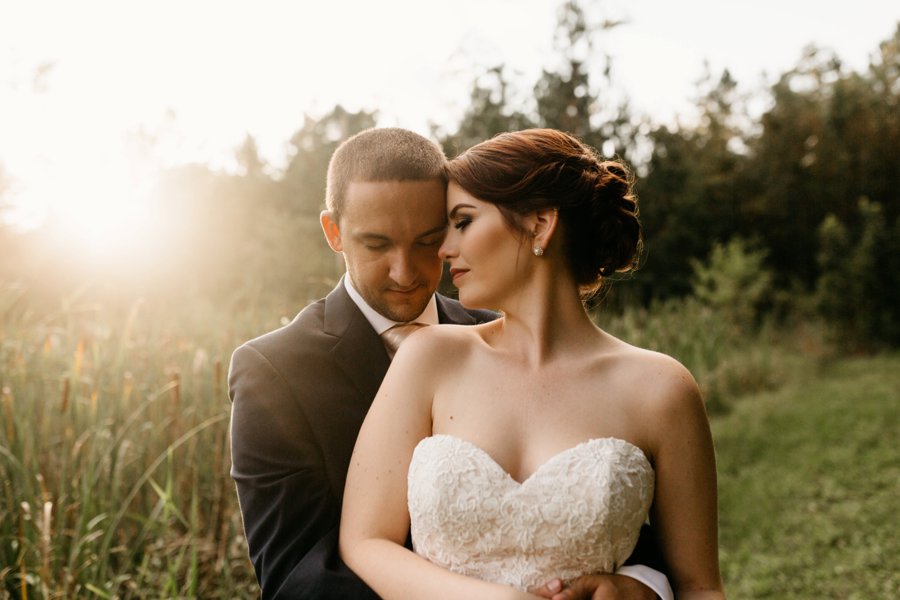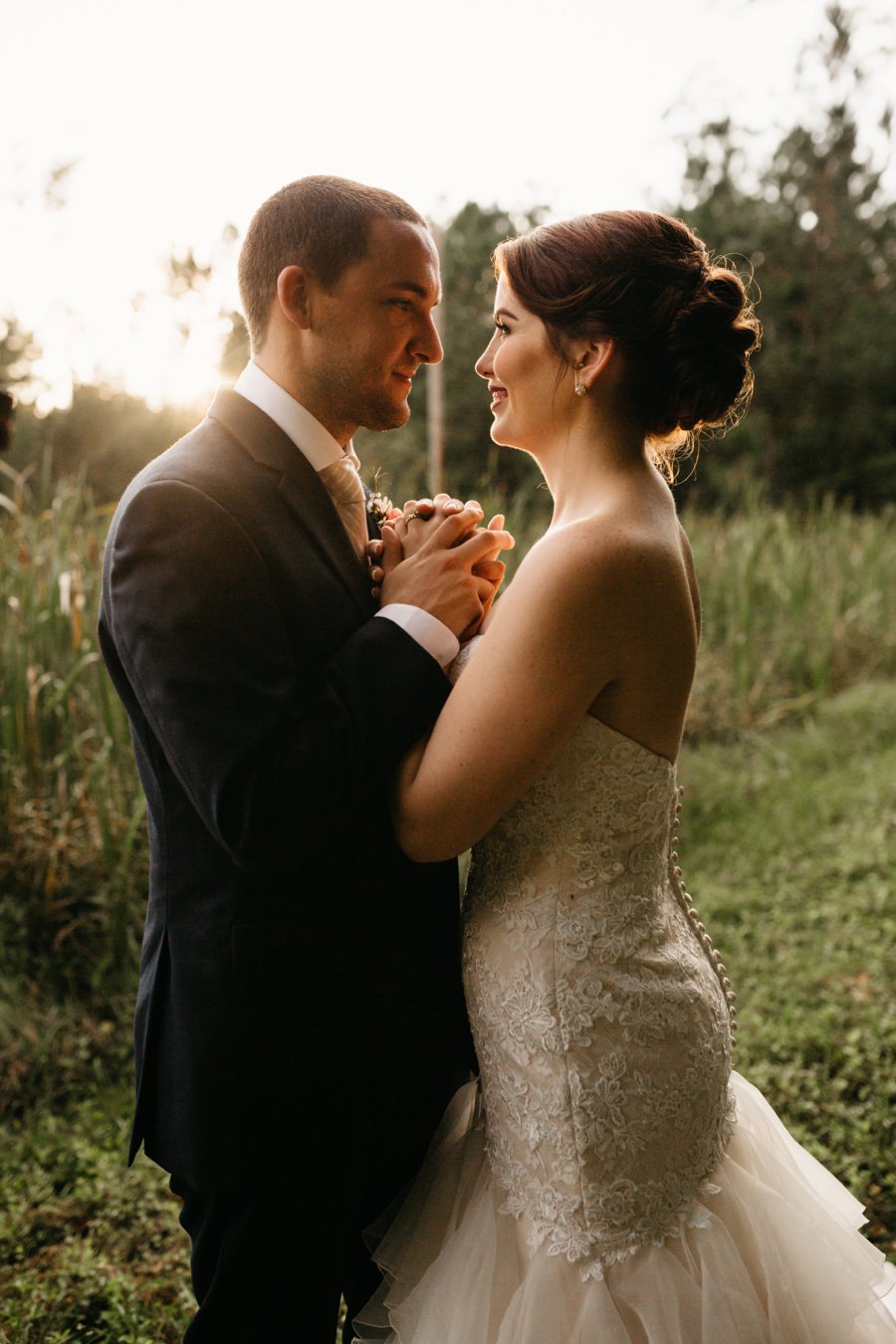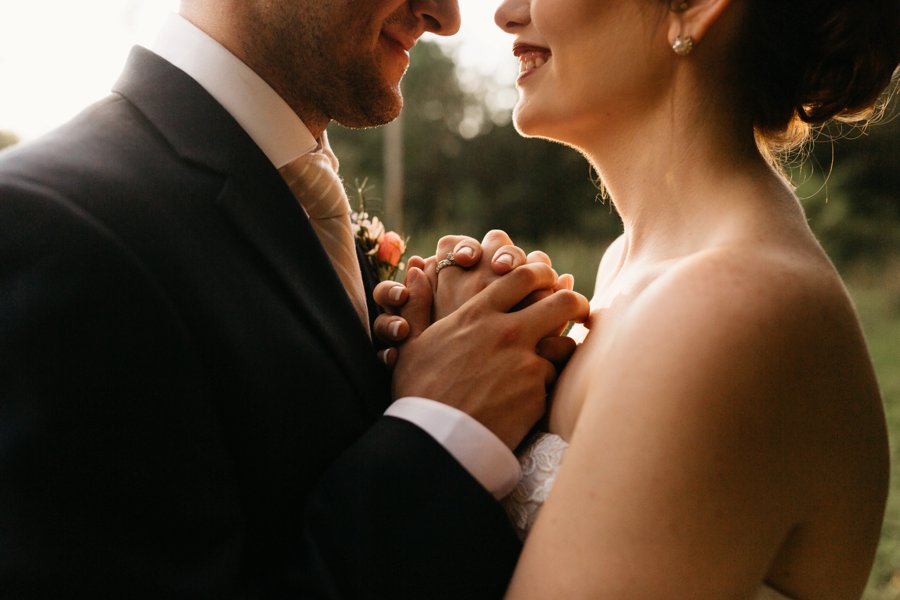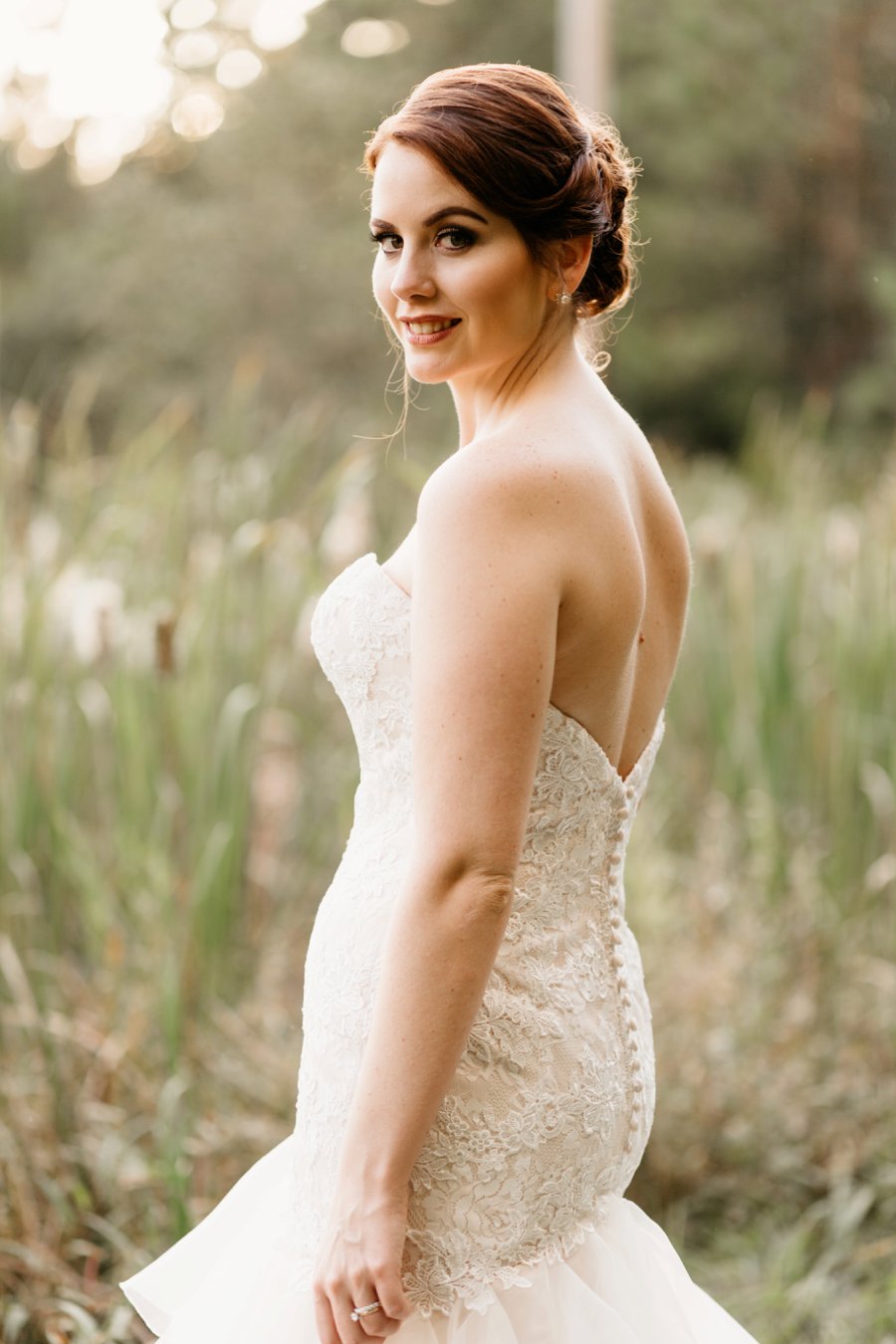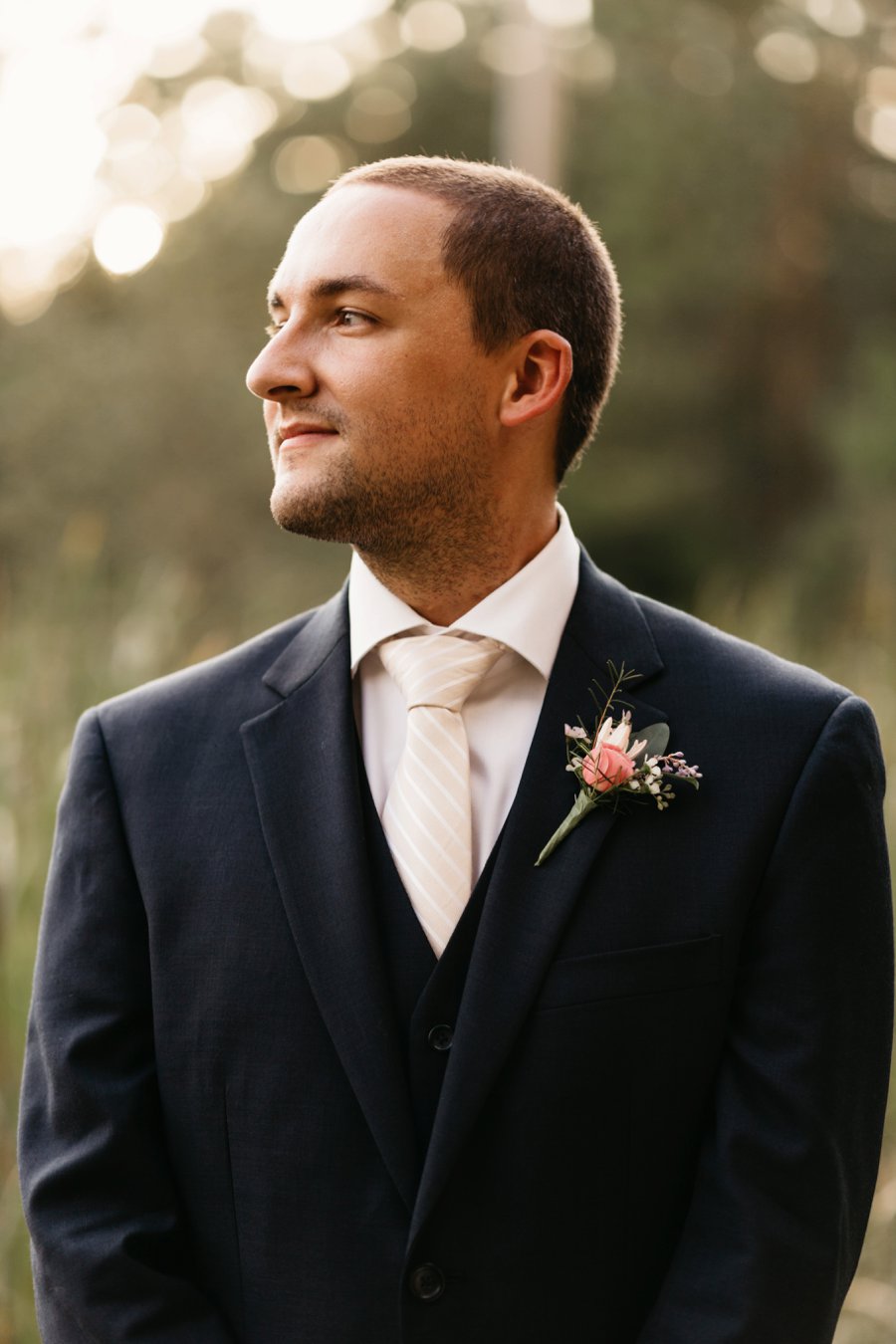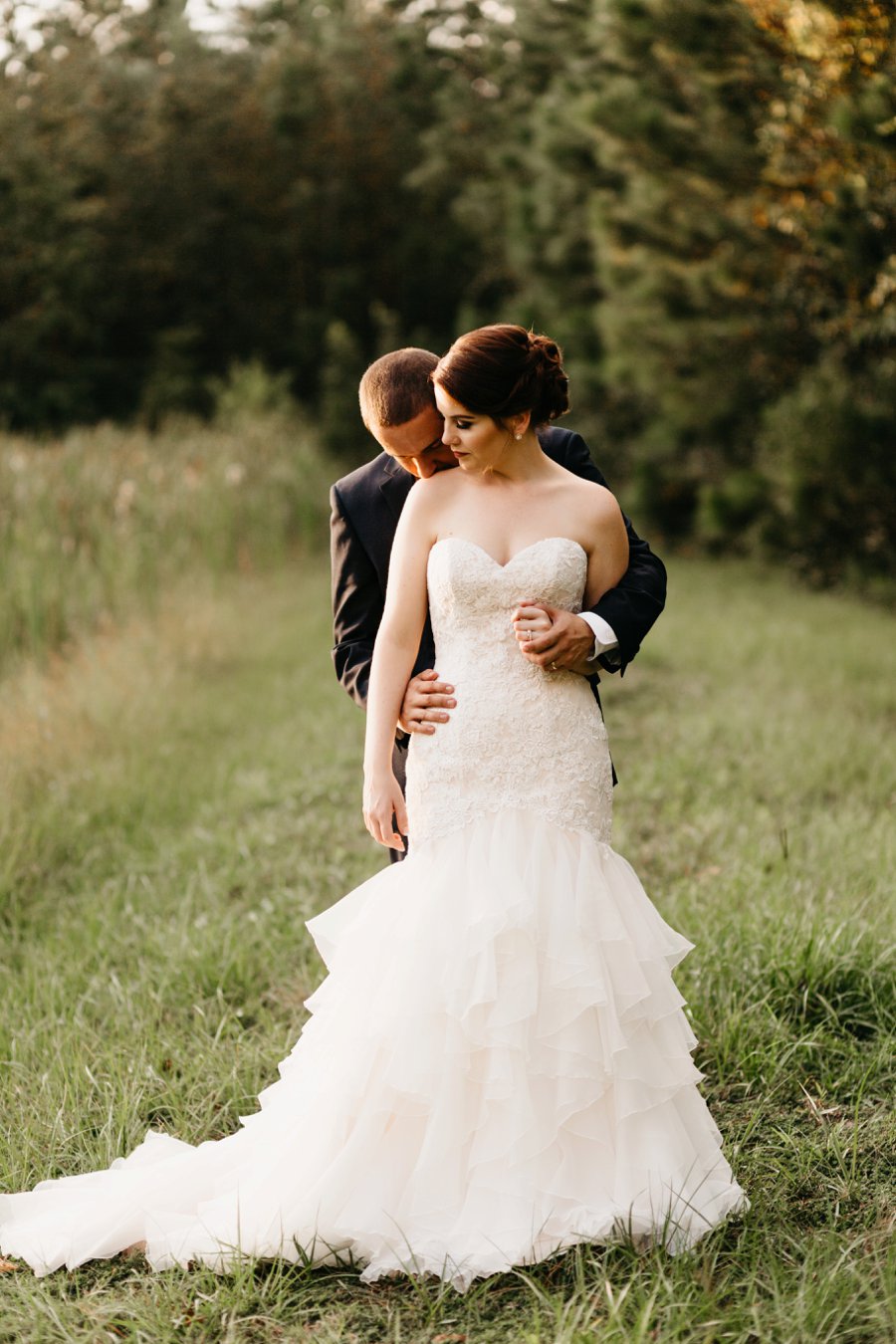 Did you include any family heirlooms or special traditions?
Yes, I wore a golden pin under my dress that all married women on my dad's side since 1889 have worn on their wedding day too!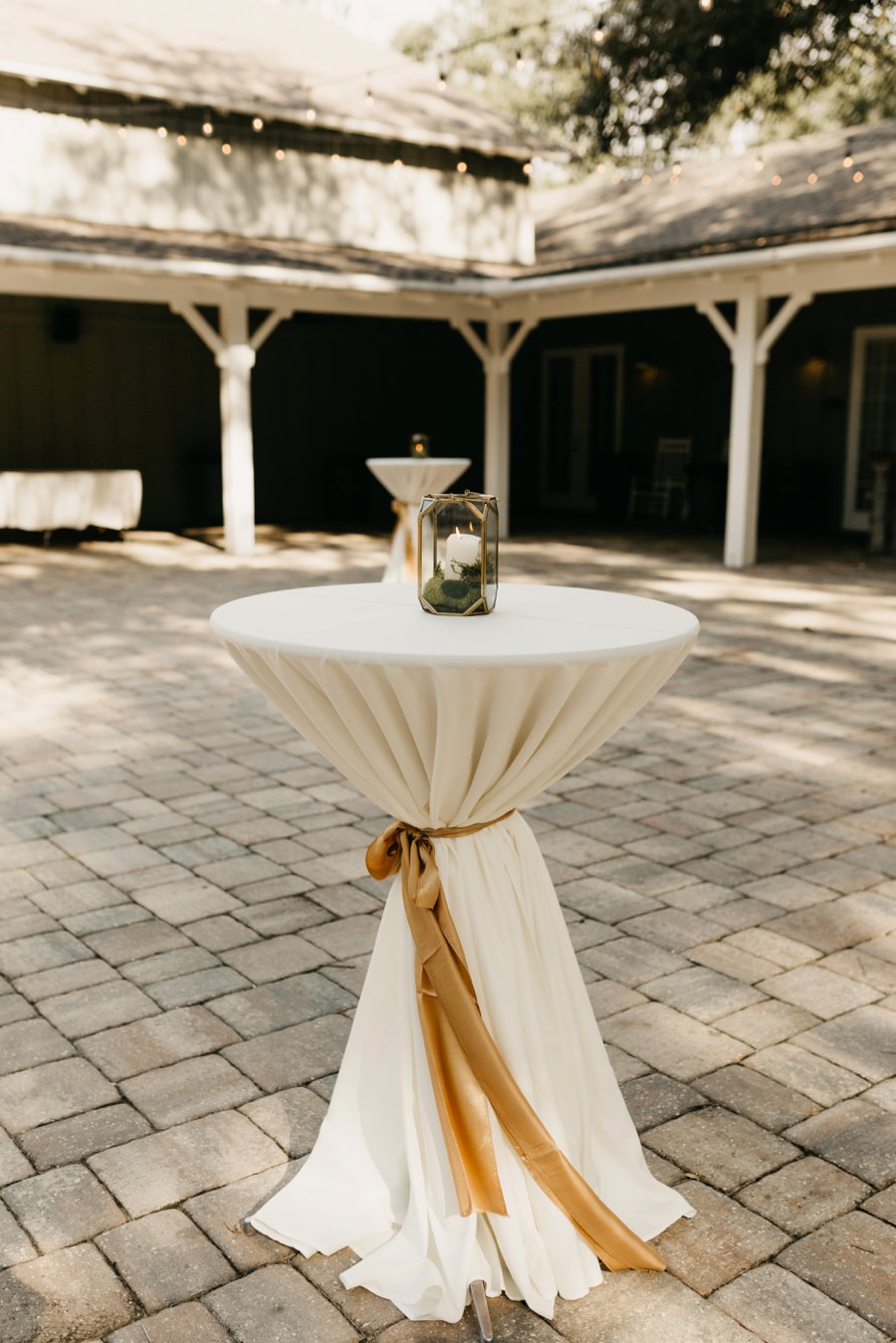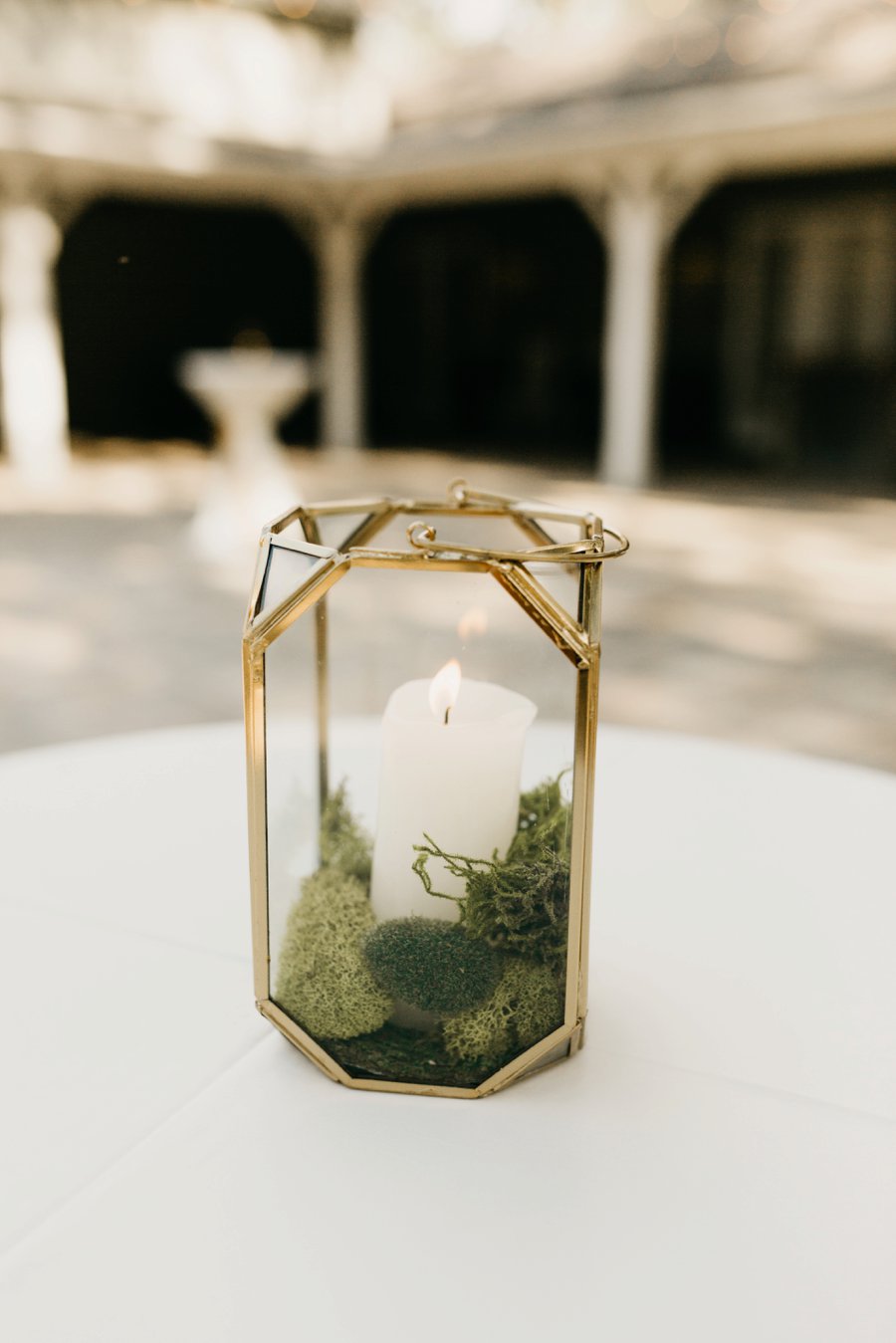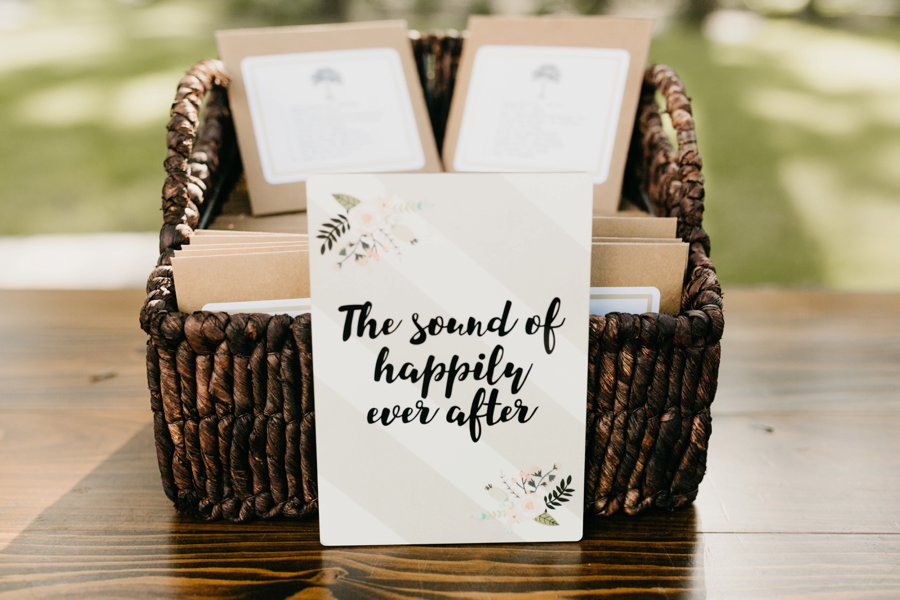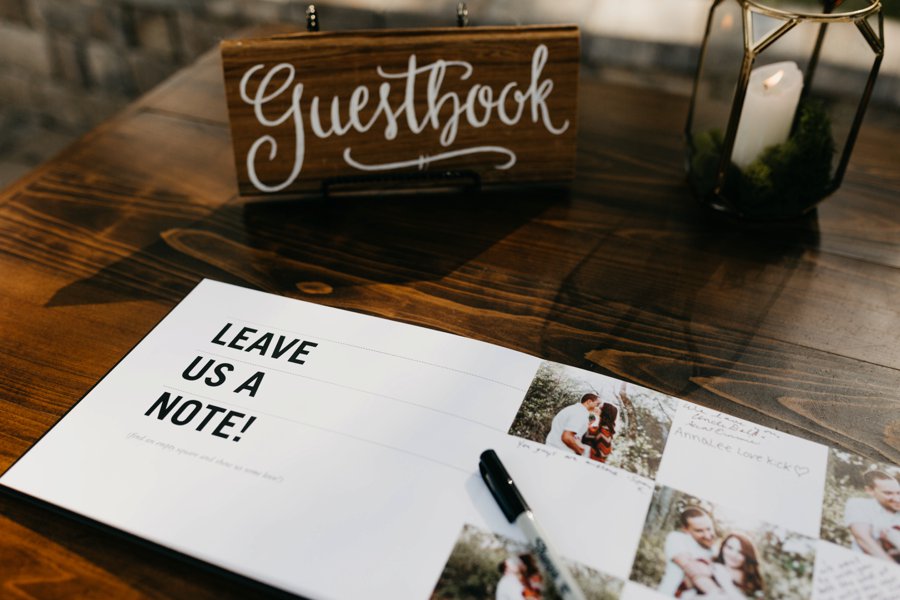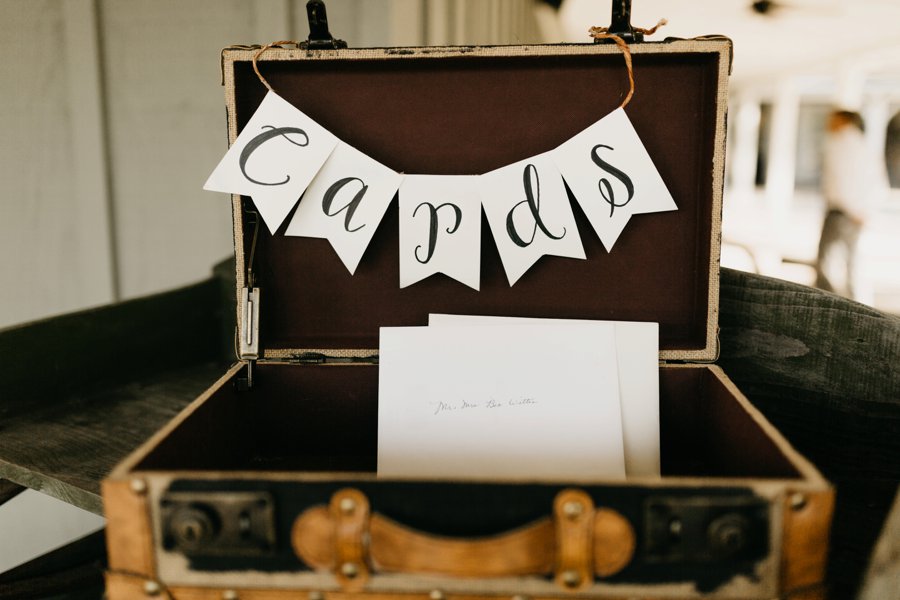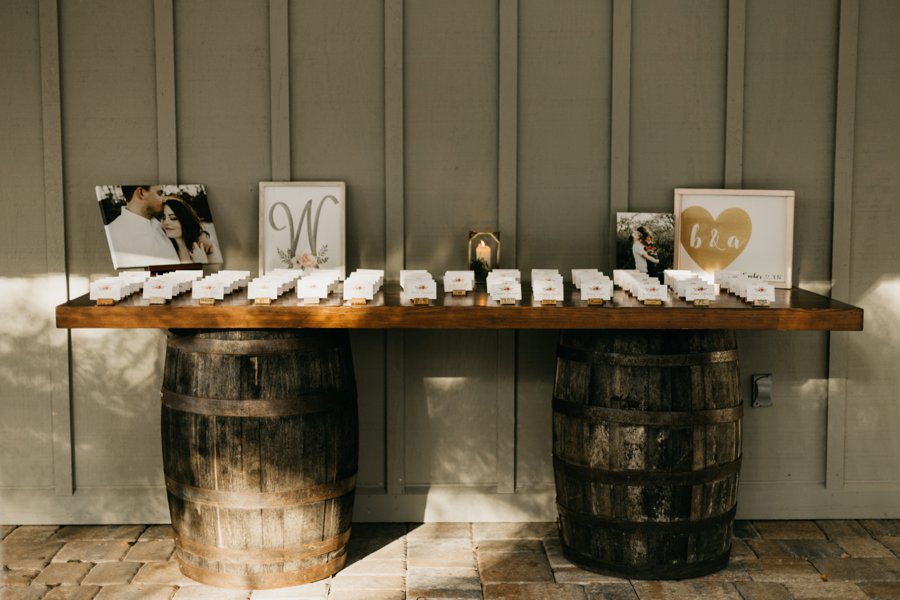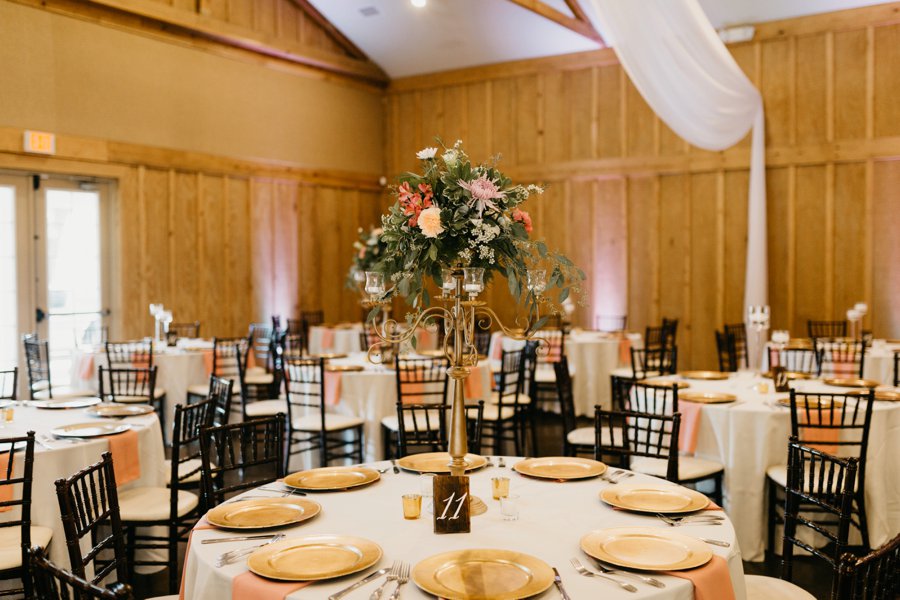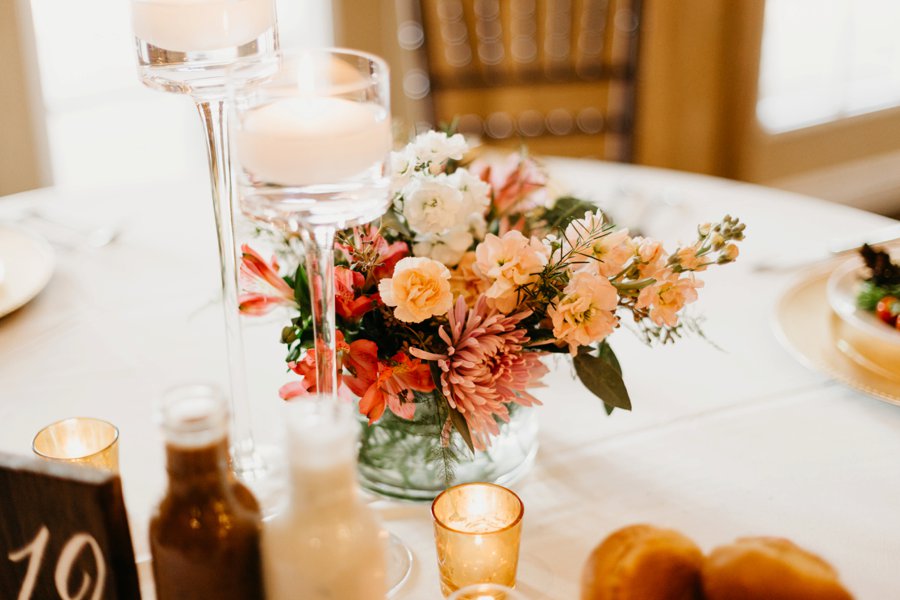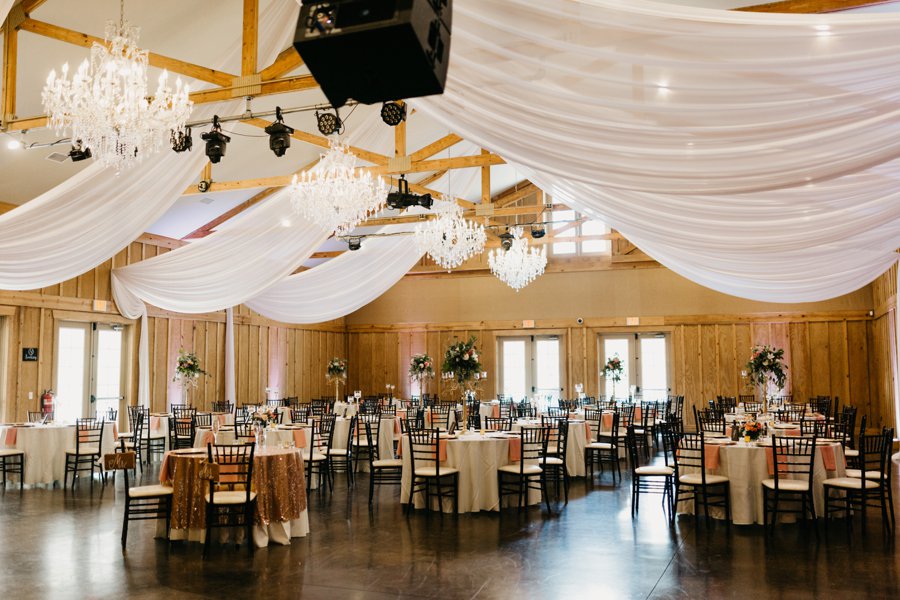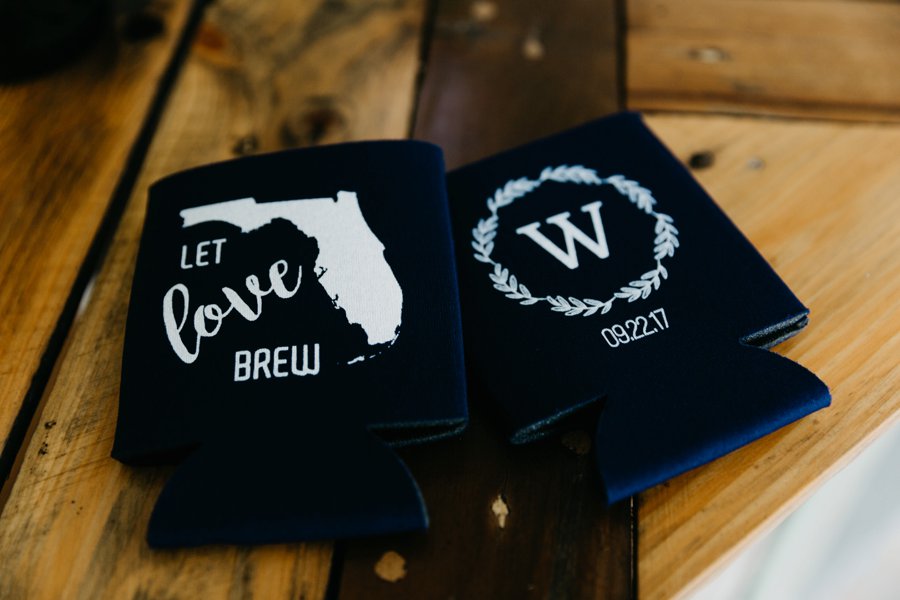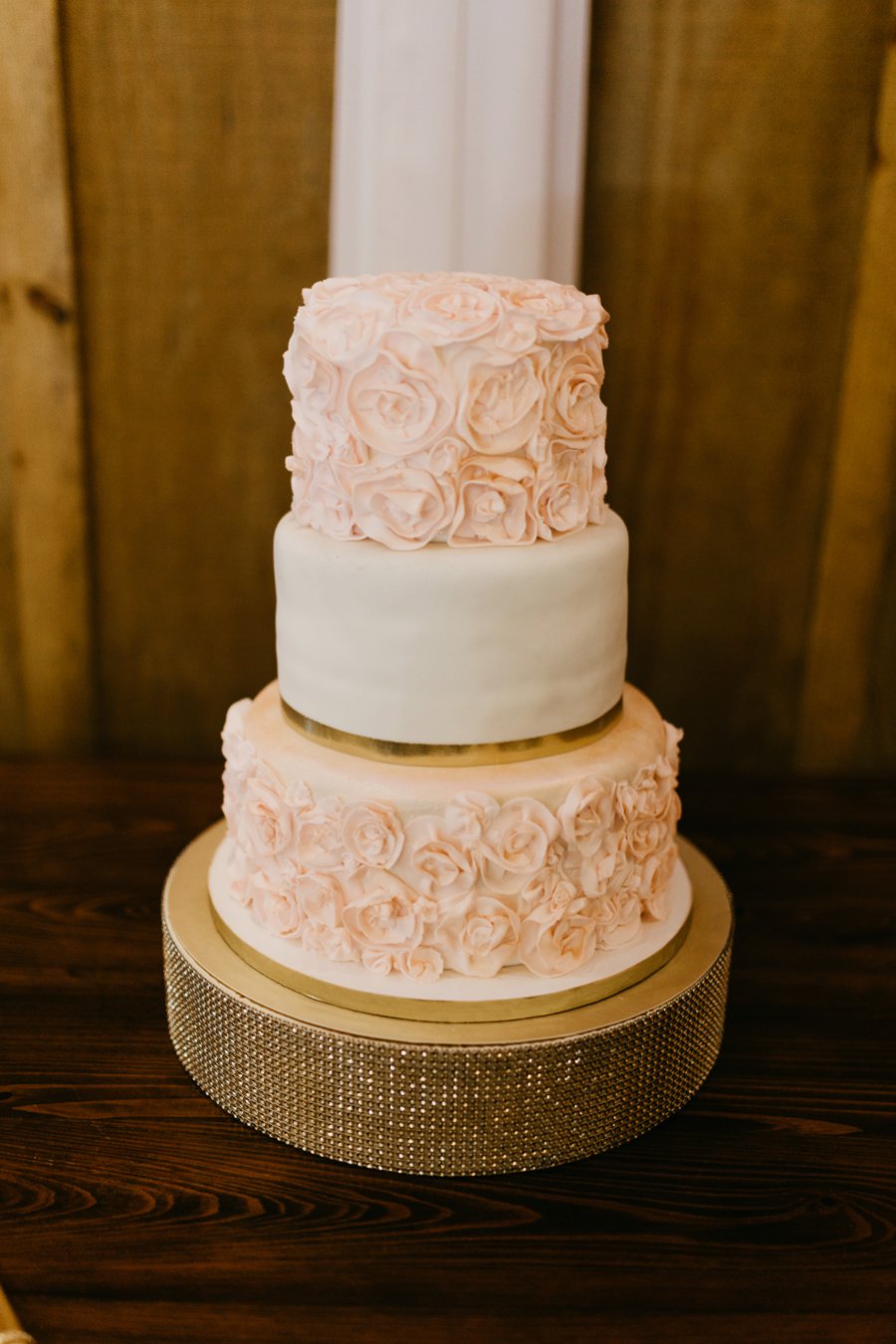 What (or who) helped you most in your planning process and/or on your wedding day?
The Eventful Gals!!!!!! Seriously, we couldn't have done it without Francesca.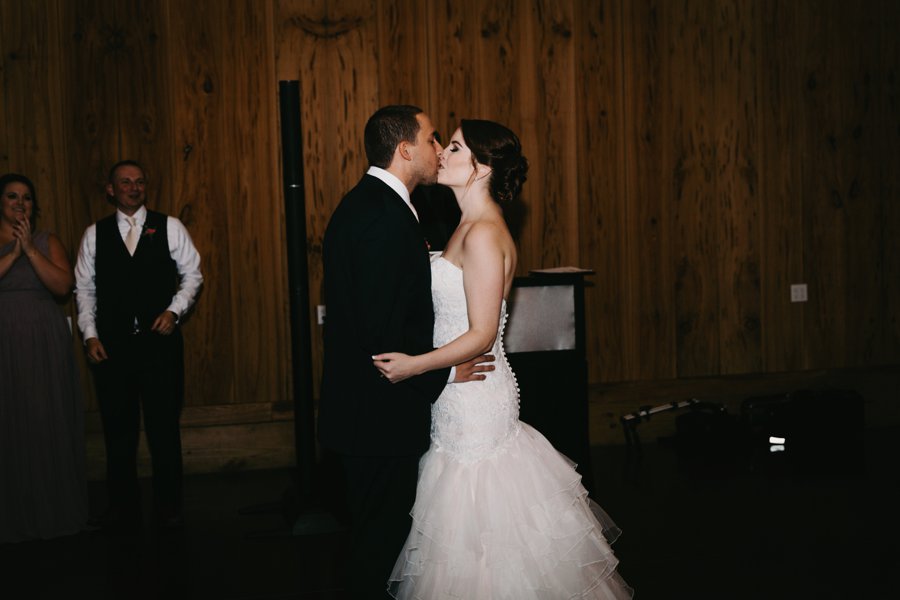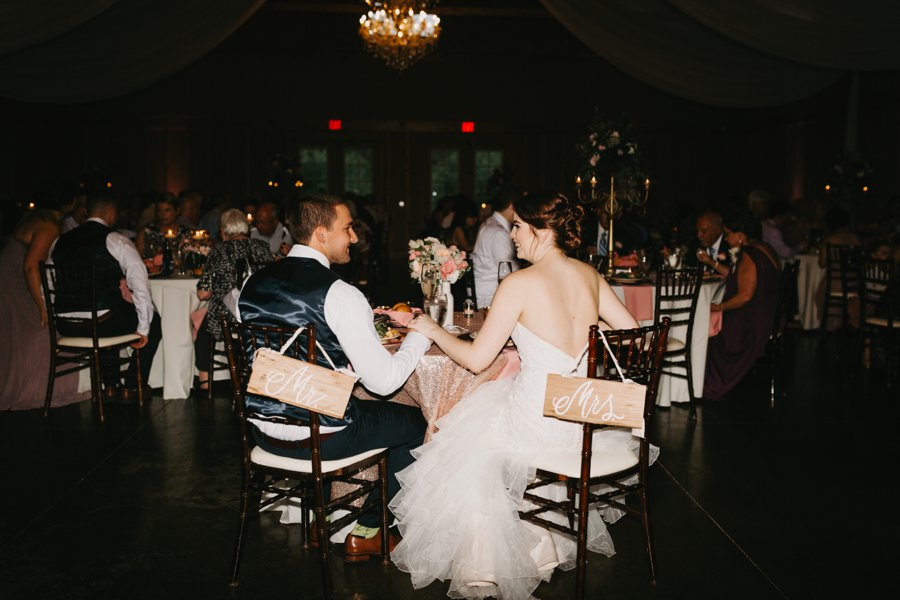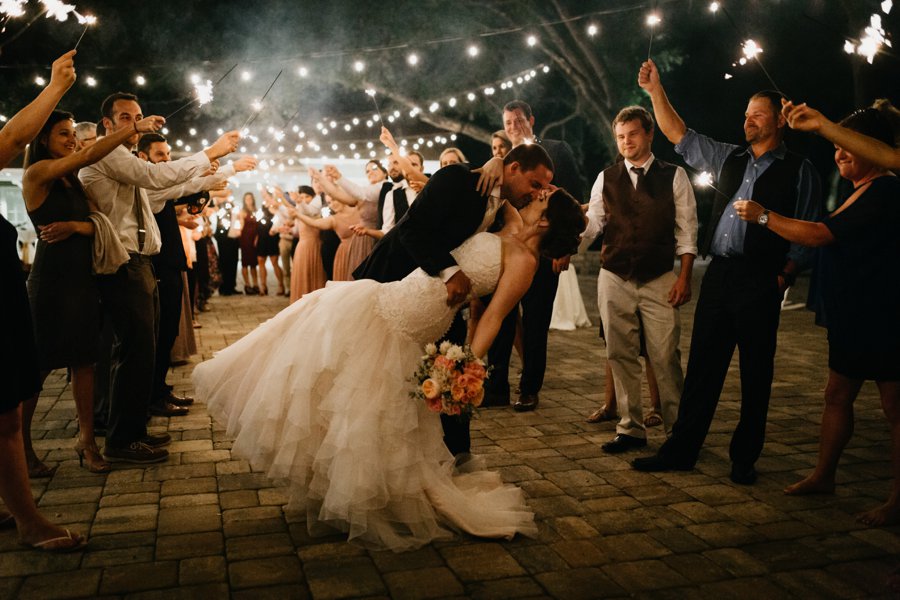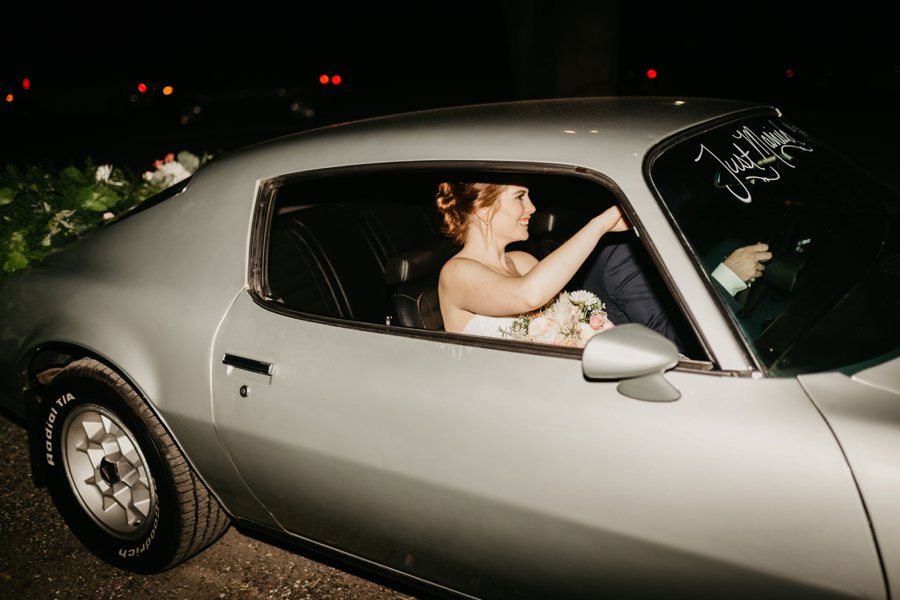 Do you have any advice for couples planning their weddings now?
Hire a coordinator, even if it is just the day of! They are knowledgeable and will make a huge difference in your experience.
So so good! I hope you caught one of our favorite details of the day as you were scrolling through. As one of their favors, Anna and Ben made a mixed CD featuring 10 of their favorite love songs for guests to take and enjoy as the headed home after an evening of joyful celebration! Simple, meaningful, and a fun way to continue to share your day with your guests.
Vetted & Verified Vendors who made it all happen…
Event Planning: The Eventful Gals
VENDORS WHO MADE IT ALL HAPPEN…
Photography + Videography: We Are The Bowsers // Venue: Bowing Oaks Plantation// Floral: Lori Parker Floral Studio // Wedding Cake: Jax Cake Creations // Hair + Makeup: The Key To Glam // Catering: PJ's Catering // DJ: McGee Entertainment & Events // Ceremony Musicians: Wehner Weddings