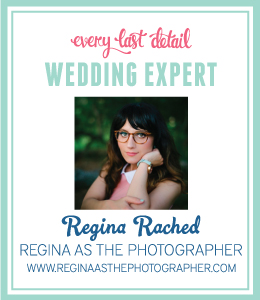 Do you know why a wedding bouquet is tossed? Possibly because the bride is anxious to aim her flowers at her single BFF in hopes that it will whack her into a good relationship, eventually a marriage? Definitely not the reason. Wise Geek explains where this tradition comes from,
"In medieval Europe, a bride typically did not expect to wear her wedding dress again, and the dress was considered good luck for other women, a type of fertility charm. After the wedding, single women chased the bride and ripped pieces off her dress, leaving her in tatters. Over the years, wedding dresses became more expensive and it became traditional for women to keep them, either as a memento or to pass on to a daughter for her wedding day. To prevent guests from ripping the wedding dress, brides began throwing other objects as a distraction, one of which was the garter. Later, the bouquet became the most traditionally thrown object."
Wow, who knew? If you look up reasons why we have this and many other practices at weddings, you will likely find a ridiculous reason for them, and I wouldn't blame you if you decided to do away with them and make more personal traditions.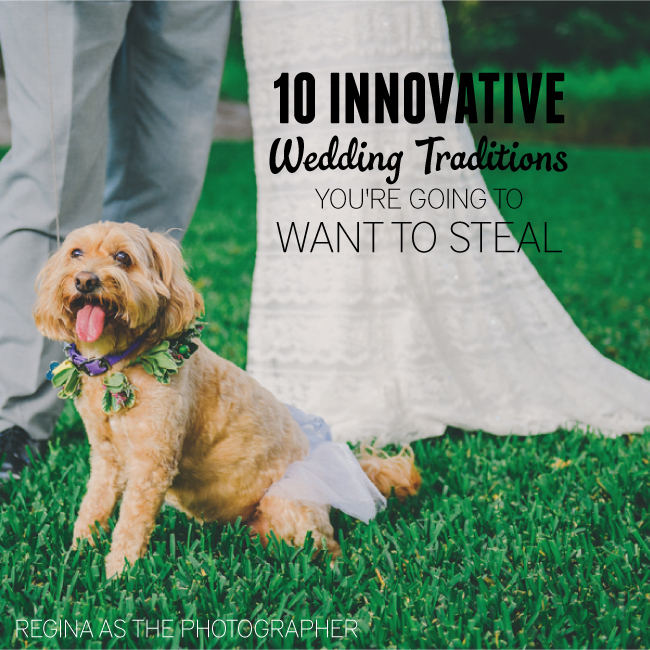 There are new and modern traditions happening every day with weddings, some of which would be the first look or reveal, trash the dress photography sessions, and more. The truth of the matter is that you don't have to be locked into silly traditions that have no personal meaning to you as a couple. I have had many incredible clients who have chosen to make their own traditions during their weddings. Here are just a few that I have personally witnessed and loved…
1. Having both families and wedding parties meet for a hug before walking into the ceremony together.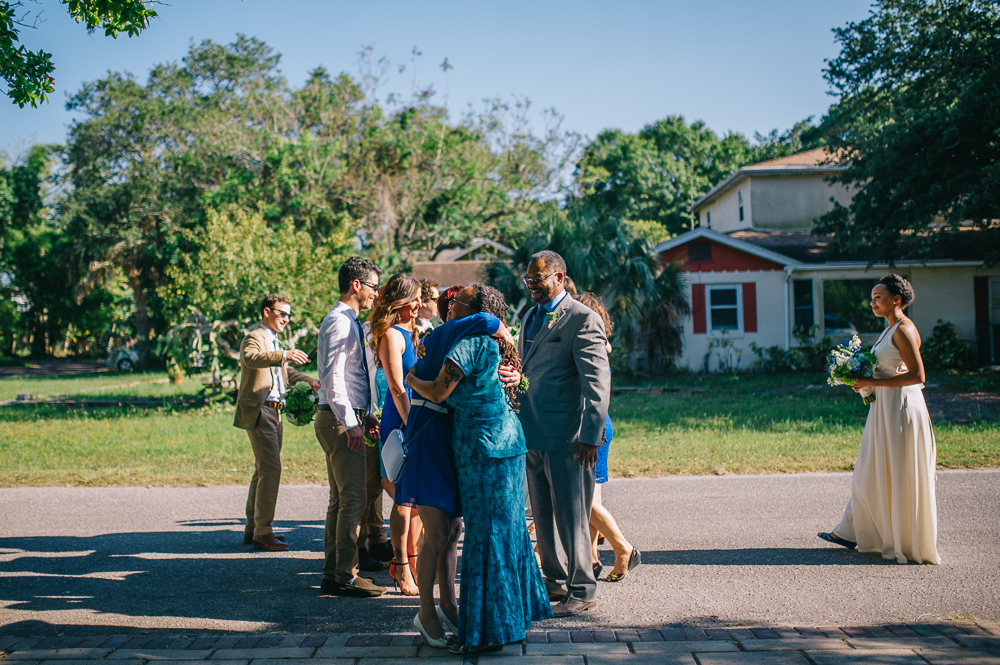 My couple, Kailey and Valerio, chose many unique traditions at their wedding and this one was certainly a winner. Valerio's family and friends came all the way from Croatia to be at the wedding. This was the first time they had met Kailey's family so this moment of them uniting at the corner of Kailey's aunt's house, where the ceremony took place, was very significant.
2. Walking into the ceremony together.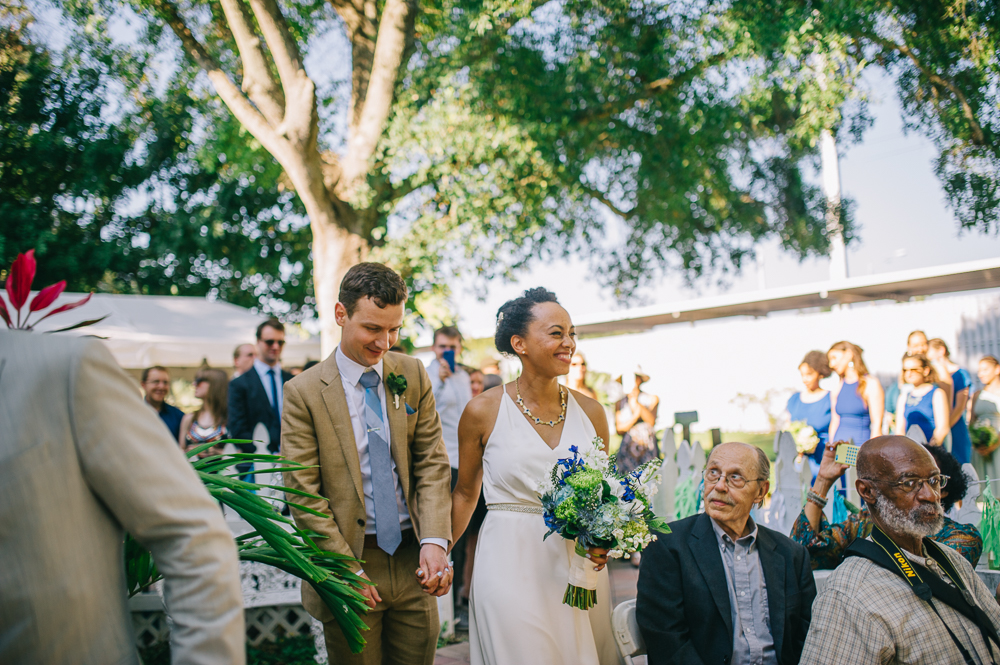 If you do decide to have a first look, this would definitely be a great option. You have already seen each other before the ceremony, so why not walk in together? It was a pleasant surprise for the guests. The ceremony was still full of emotion and happiness, possibly even more so with the cozy gathering of family and friends at Kailey's aunt's home in Gulfport, Florida.
3. Opening your wedding gifts together.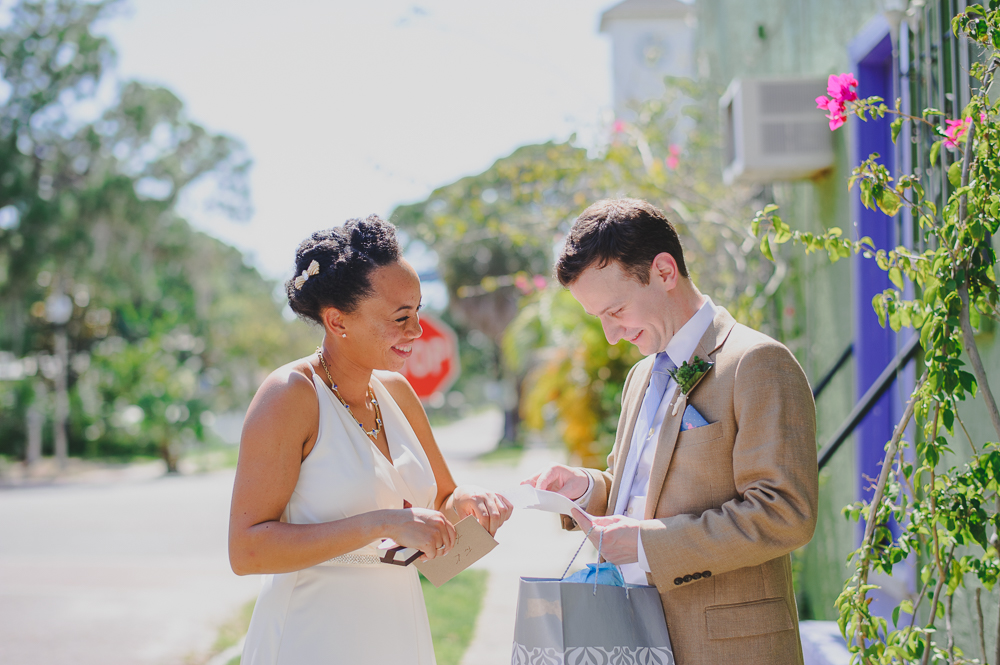 Whether it's done prior to the ceremony after your first look or after the ceremony, this is a really fun moment to capture. Typically gifts are opened separately prior to the couple seeing each other; however, when done together it is totally different.
4. Writing your own vows.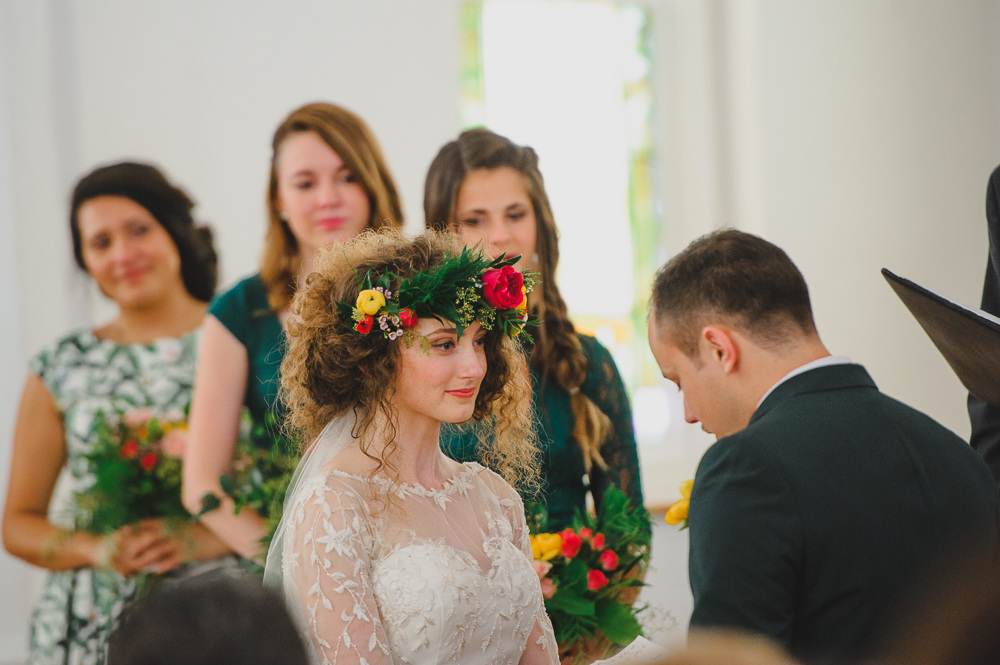 I know this isn't exactly unique or new, however, I feel that this is one of the best things you can do to personalize your ceremony. Yes, you may cry and need tissues and bodily fluids may or may not come out of your nose. However, guests love hearing these and seeing the passion-filled emotions fly. Photographers eat it up, too. It teaches your guests things about you as a couple and allows you both to reach into your past and delve up memories you may have forgotten. It will inspire everyone to join in on the emotions and set the tone for the wedding.
5. Have a good friend or family member recite a poem or a song during your ceremony.
If you're not having a religious ceremony (or even if you are), this is a great way to involve family and friends and have an important reading during the ceremony.
6. Ring warming.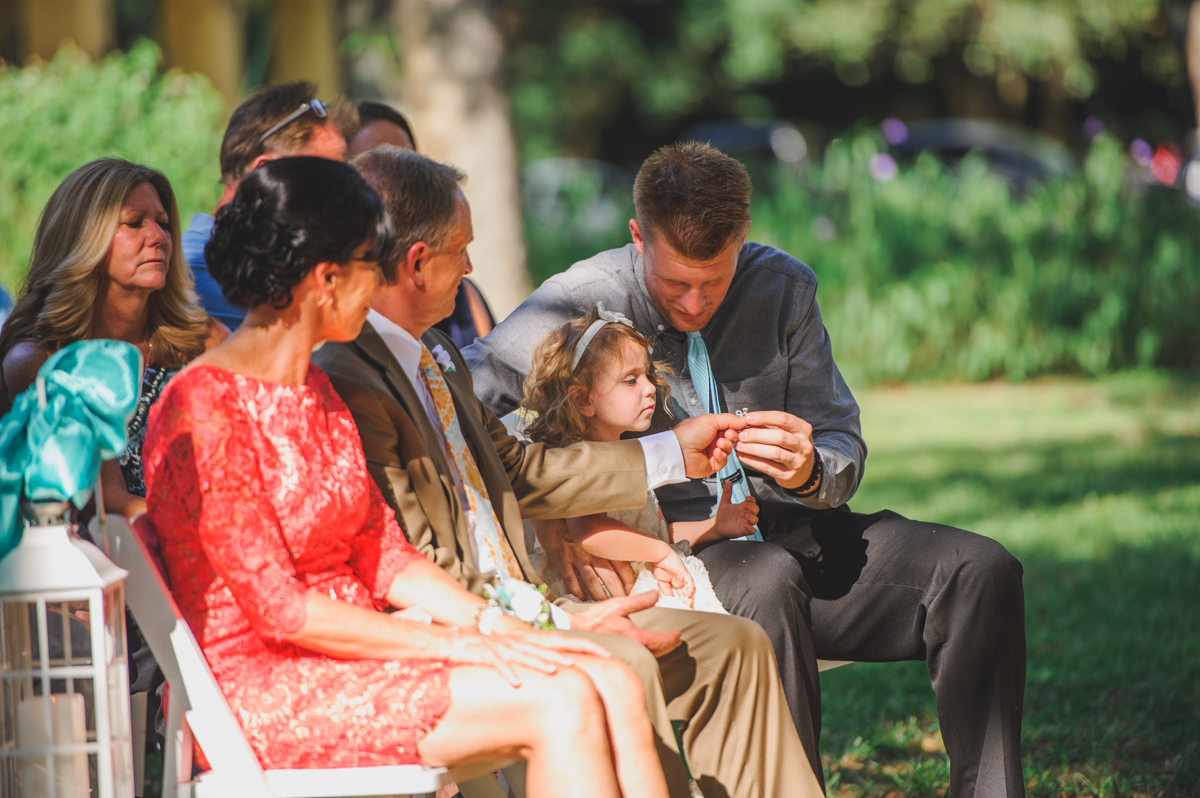 I have seen this recently and thought it was really nice. It's when the rings are passed around and nice thoughts are delivered to the couple through their guests. At one wedding they chose to only pass the rings to the wedding party and family. At another (with less guests) they passed them around to all the everyone.
7. The groom having a grand entrance into the ceremony.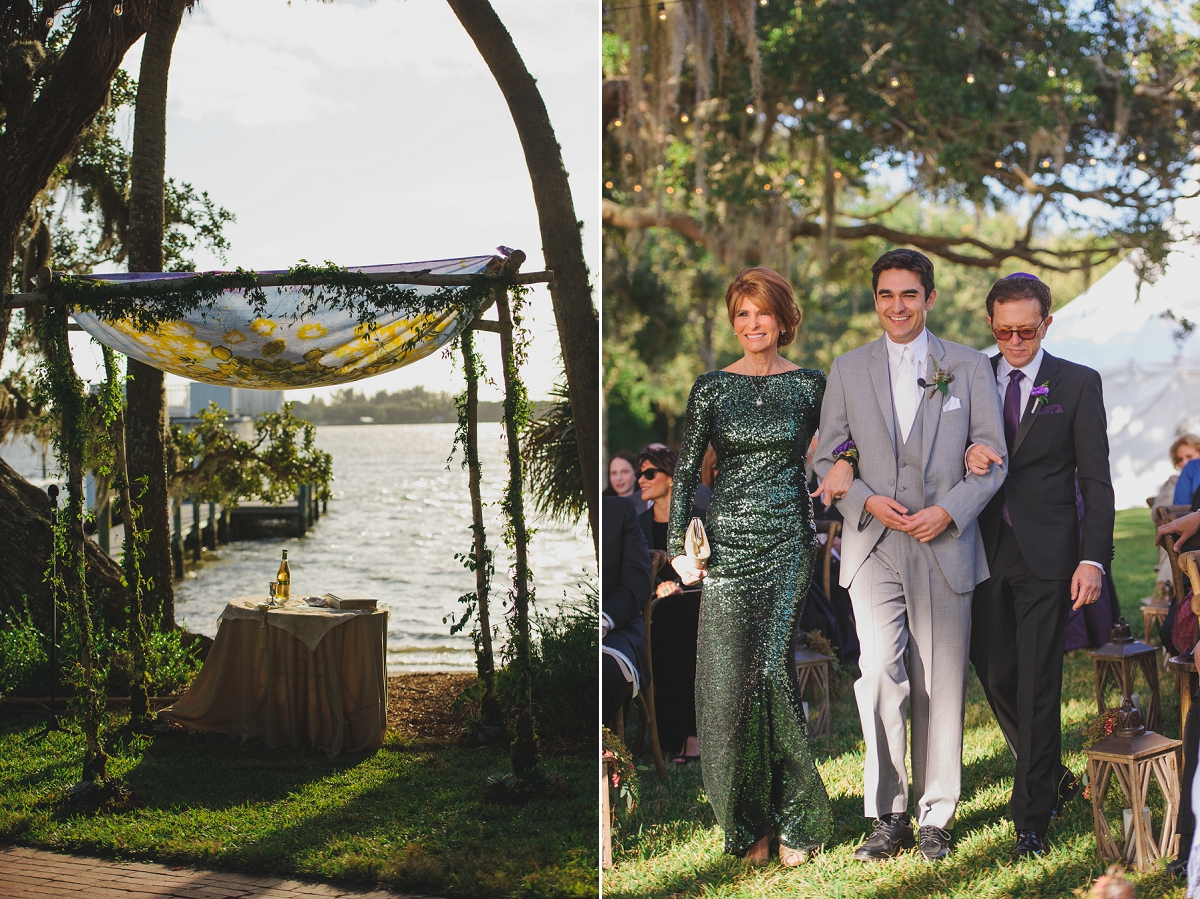 Some religious ceremonies already include this, such as with Jewish ceremonies the groom is escorted in with both of his parents. I think this is a great idea because I personally think the groom is put on the back burner at times and they deserve recognition as well.
8. Have whoopie pies or donuts instead of cake. Or whatever you love for dessert.
Yes! As much as I love photographing amazingly decorated cakes, not everyone loves cake! I have seen tons of weddings with cupcakes as well, however, it's still cake. The tradition of having a minicake to cut and then other desserts for guests is now common. One type of personal dessert I have seen at a wedding I photographed were whoopie pies from the bride's home state, Maine. They were a hit and so yummy!
I have also recently seen a "decorate your own donut" station because the bride and groom are absolutely obsessed with donuts. I was lucky enough try one at the wedding and I am very happy they chose this delicious alternative.
9. Bring your dog.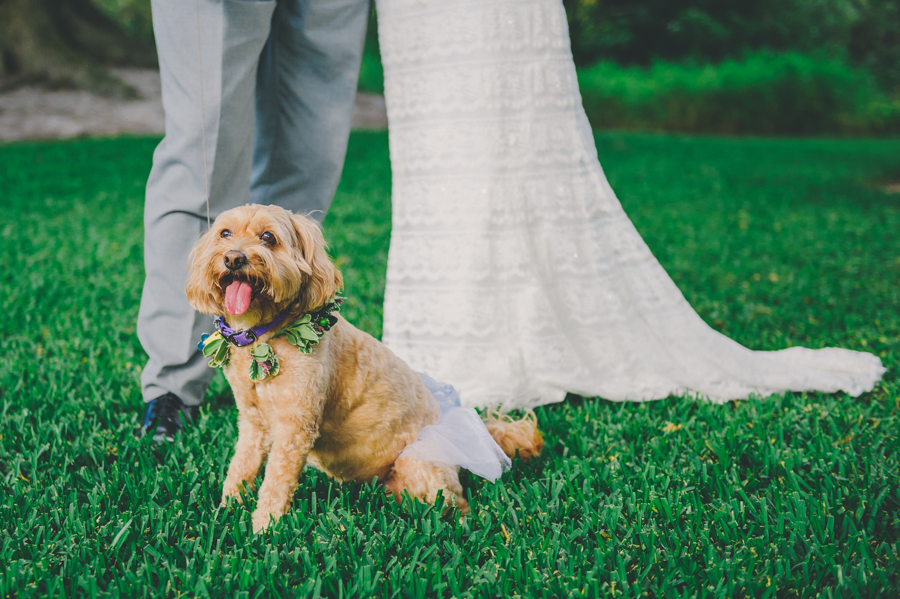 This is huge for me because I have three dogs and they are all extremely special to my boyfriend and I. I can see them being at least a small part of our wedding. I have had many clients feel the same and include their pups on their special day. If you're worried about them getting loose and wreaking havoc, there are companies such as Fairytail Planning that will actually do this for you and take them home and keep them safe until you return.
10. Just make it your own.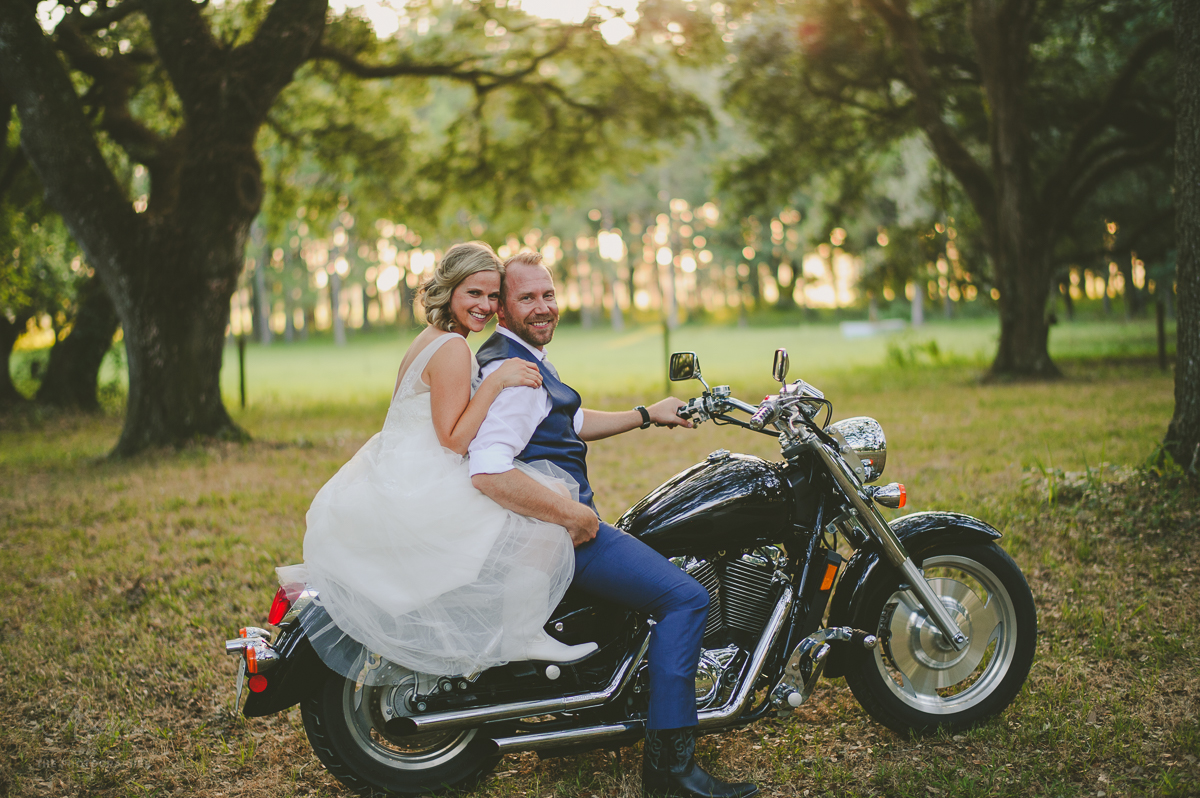 Whatever you decide, just make your wedding in some way personal and unique. Remember that you are not required to partake in any traditions that mean nothing to you. Nothing is "too you" because it is YOUR wedding! Try to be brave and creative and think of other options in place of these that will be more meaningful to you and your guests. Brainstorm things you love as a couple, your hobbies, dreams, what gets you excited, and I promise ideas will flow.
Have ideas of your own traditions for your upcoming wedding? Feel free to share below!
All photos are by me, Regina as The Photographer.
The following two tabs change content below.
Wedding & portrait photographer in Tampa but available all over the world, wanderer, animal lover, karaoke singer, 5' fury.
Latest posts by Regina Rached (see all)