The eclectic combination of modern and romantic style in this purple and green wedding from Ricky Stern Photography has absolutely won my heart! The bride and groom, Samantha and Chad, wanted to be sure to combine their personalities for their wedding design, and their wedding planner, Robyn Bruck Events, did an amazing job doing just that! Handmade details combined with lush, gorgeous florals and impeccable style make for a wedding that is both unique and stunning- you're going to fall in love with it all!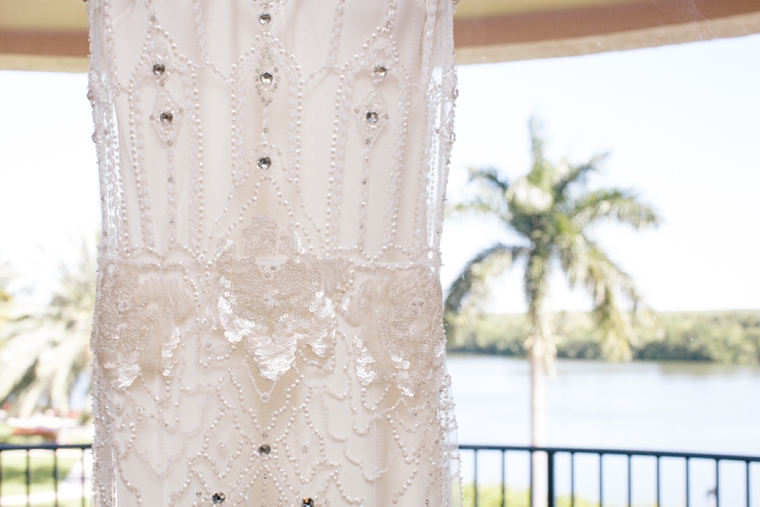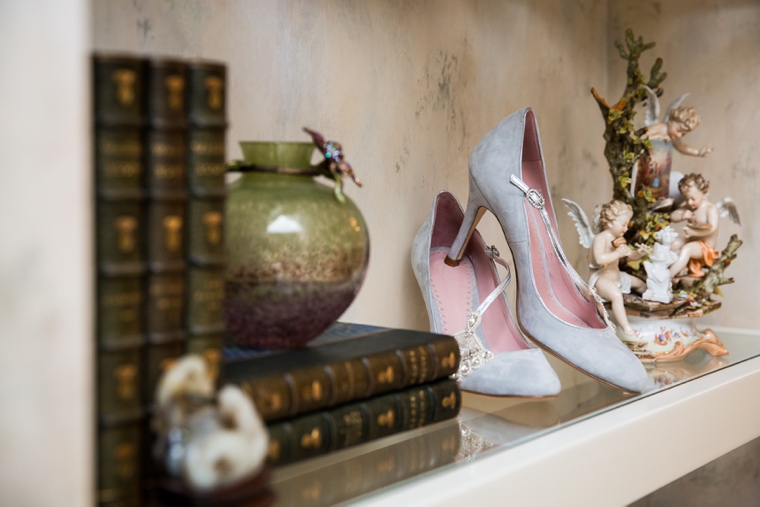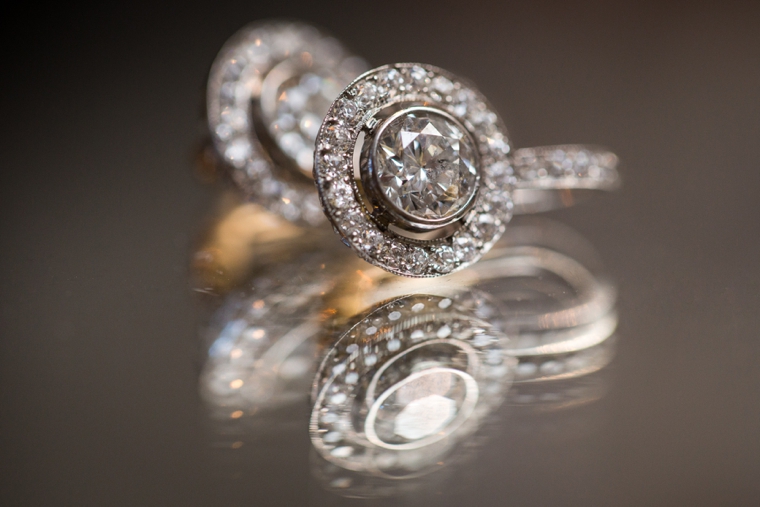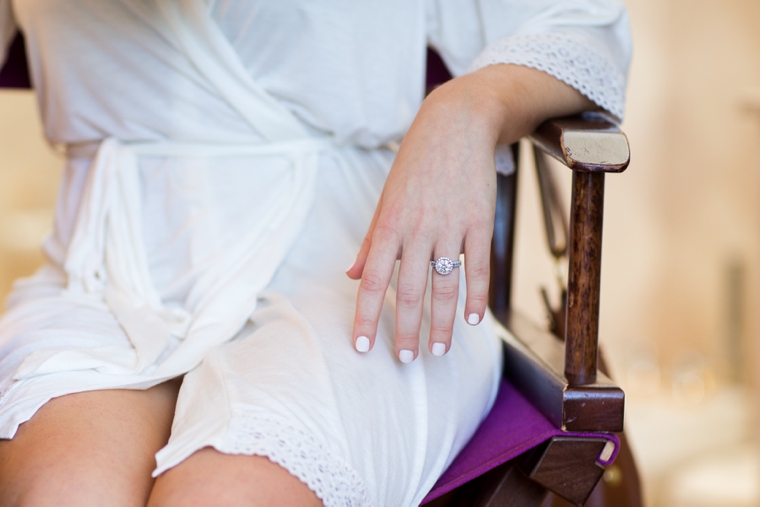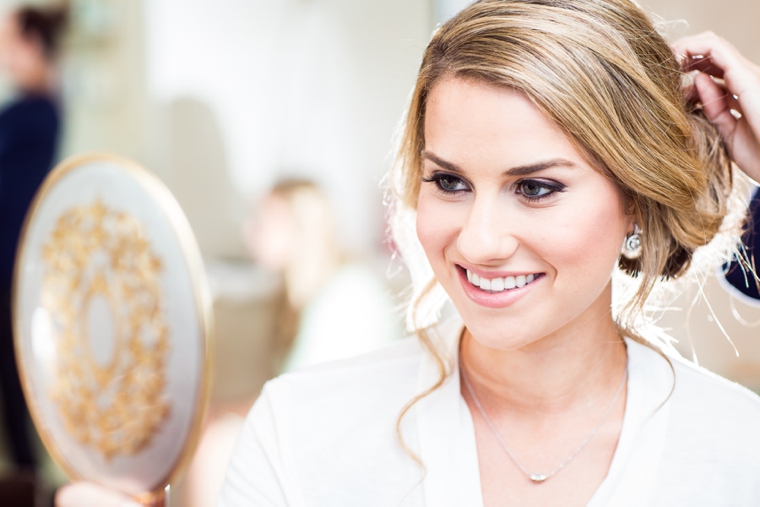 What (or who) helped you most in your planning process and/or on your wedding day?
Our wedding planner, Robyn, was indispensable in helping me to plan my dream wedding.  Chad and I were planning our wedding from Atlanta, where we currently live, but we wanted to have our wedding in Miami, Florida, where I grew up.  As an out of town bride (who was also studying for the bar exam) I couldn't do all the leg work to vet vendors, so Robyn pointed us in the right direction on who to use to make our vision come to fruition.  I also have to mention my sister/maid-of-honor, Michelle.  In the weeks leading up to the wedding she had the programs printed and also managed to paint the most beautiful "Mrs. Lennon" Tom's for me to wear during the reception.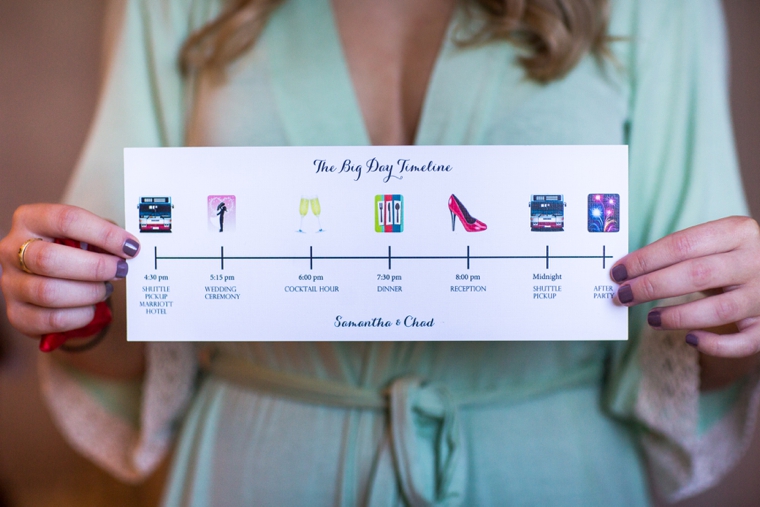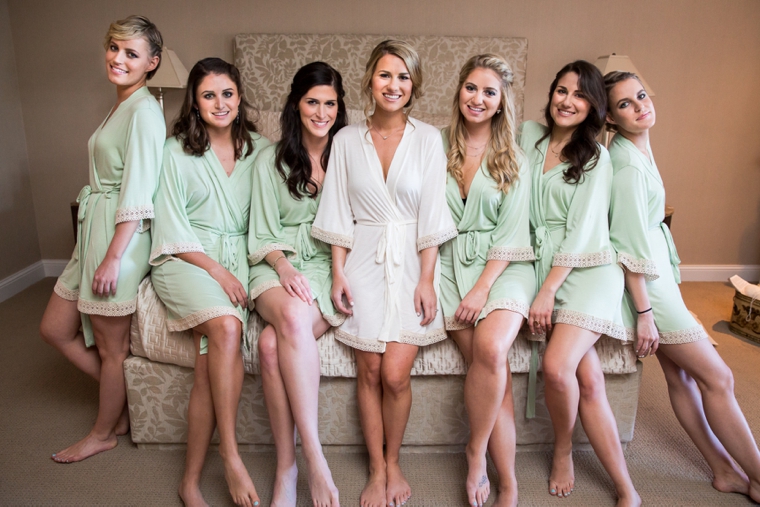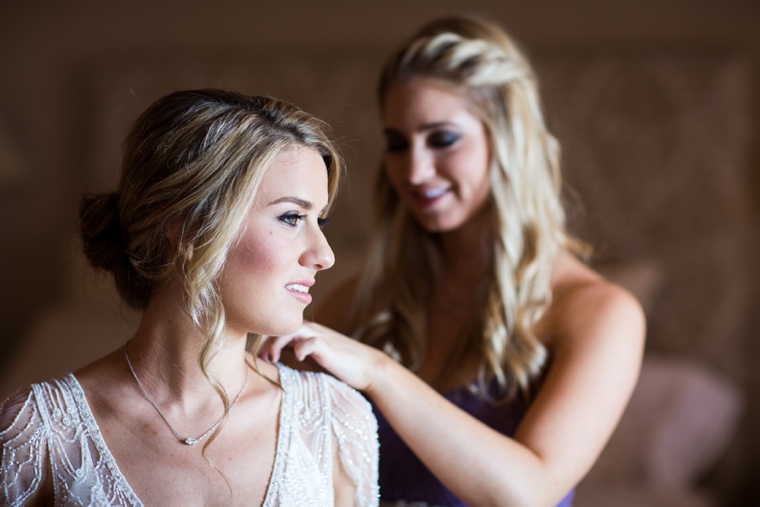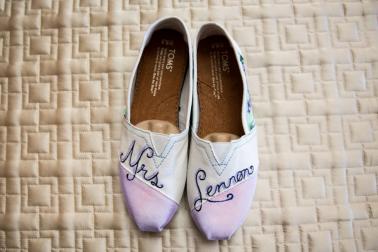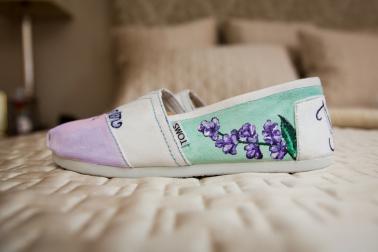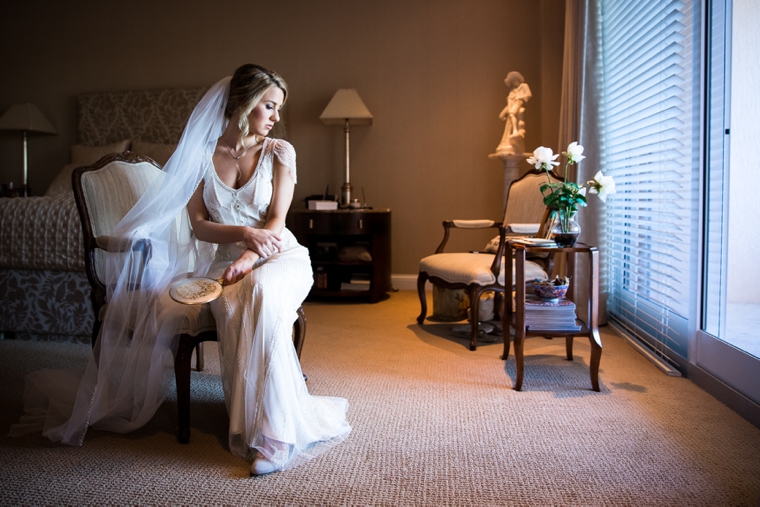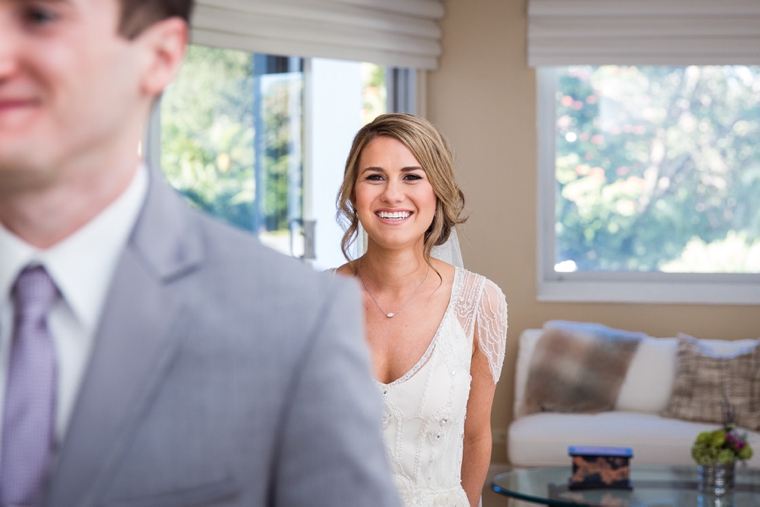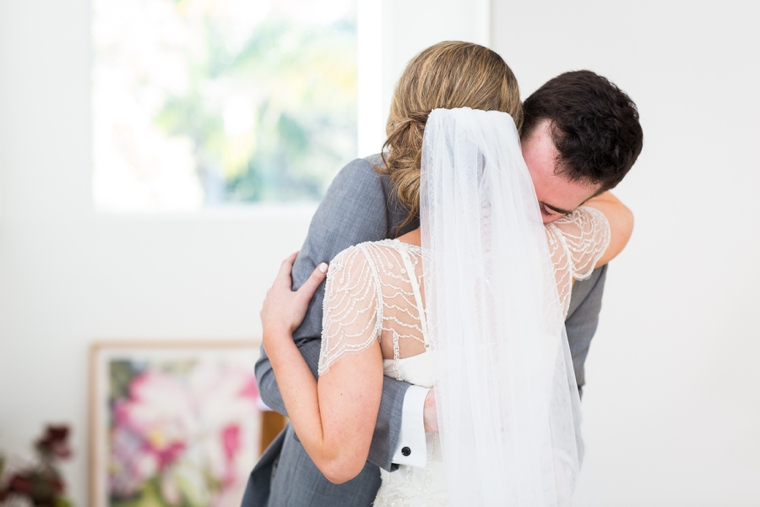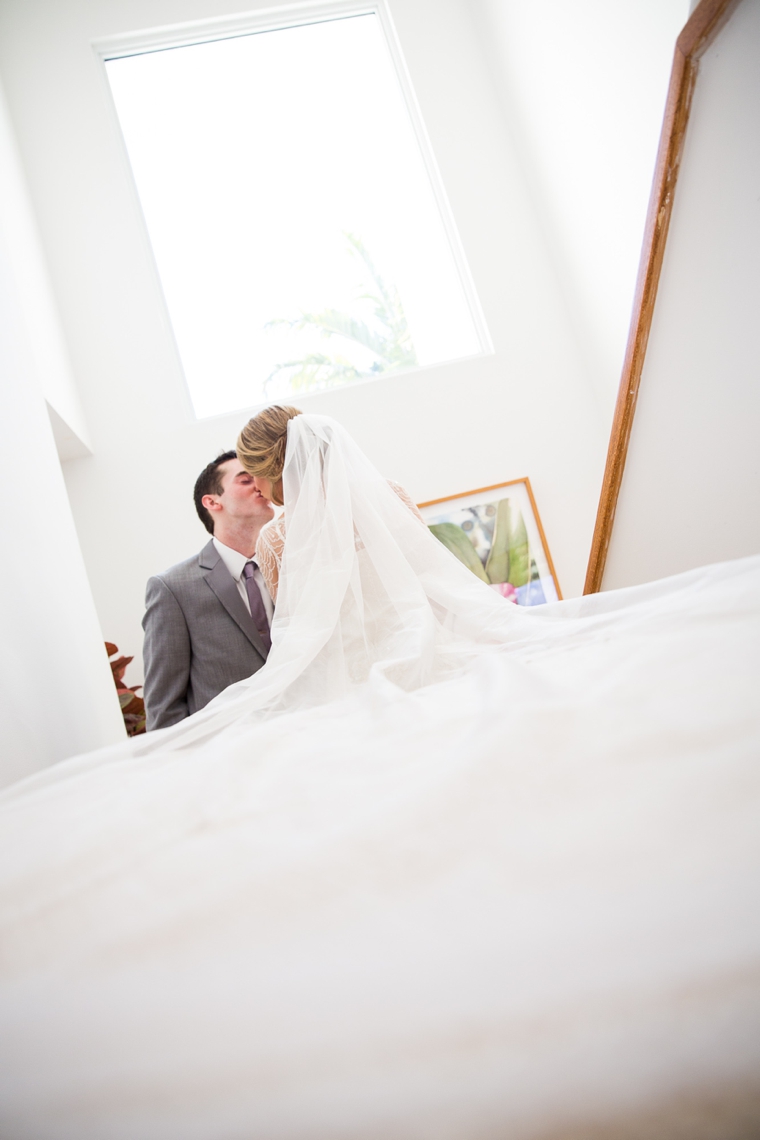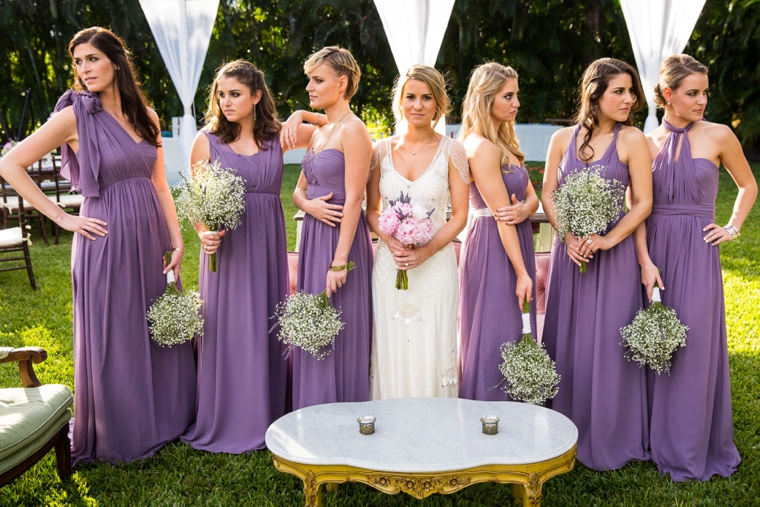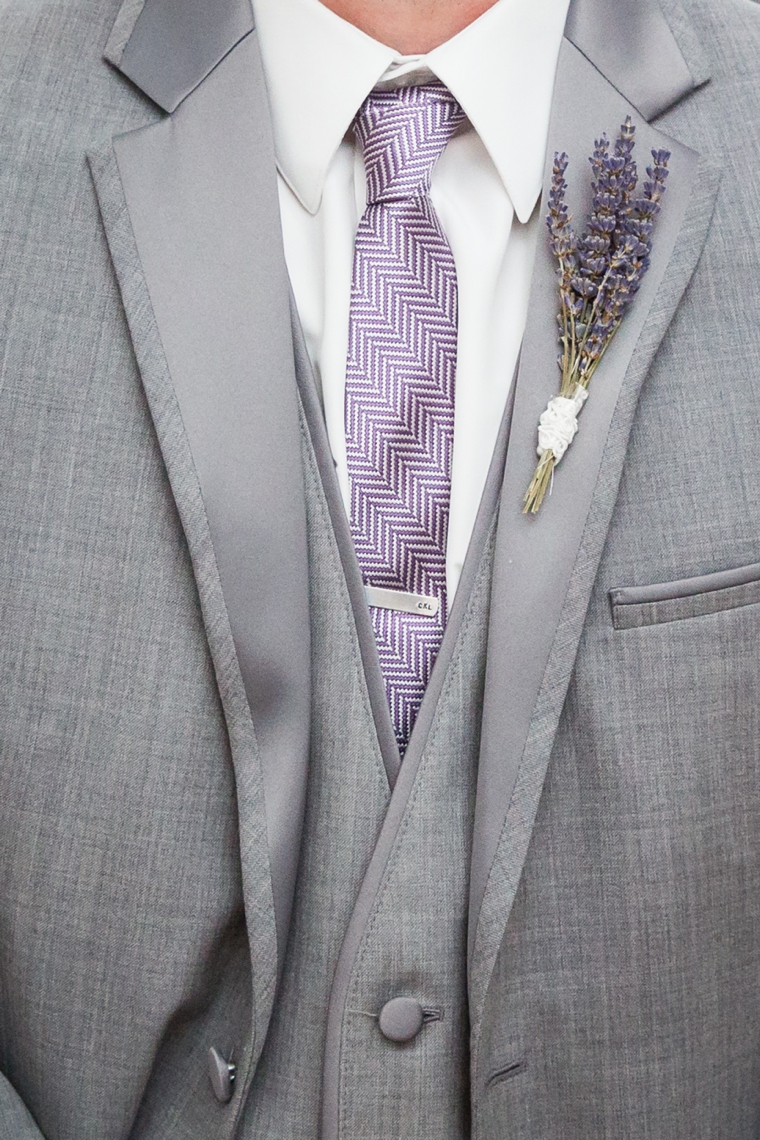 What was the most important thing to you when deciding who to work with for your wedding?
The most important thing for me when choosing vendors was finding individuals who were detail oriented.  I had faith that all the fundamentals would be in place, but I wanted the details to reflect who Chad and I are as a couple.  For instance, a lot of thought was put into the menu to make sure it reflected each of our histories.  I wanted some Cuban style food to represent Miami and Chad wanted some Southern style food to represent Atlanta (where Chad was born and raised).  The caterer had a sweet plantain mash station for me and brisket sliders for Chad.  The food was amazing and was one of the many details that made me feel that our wedding was specially tailored with us in mind.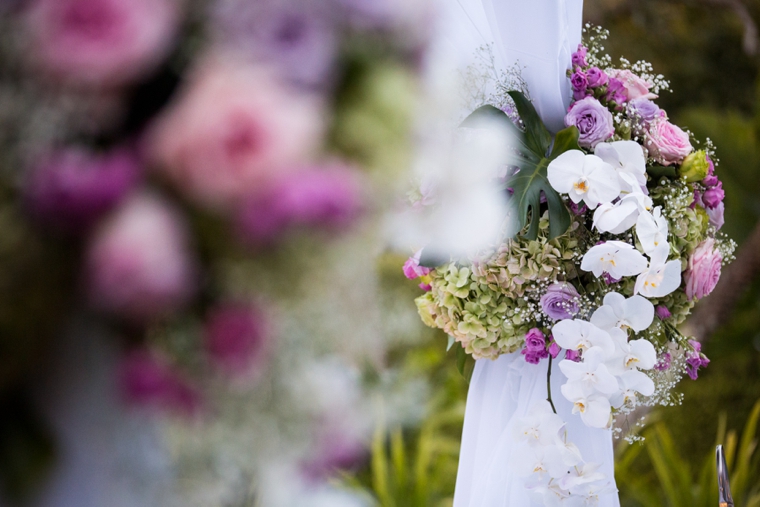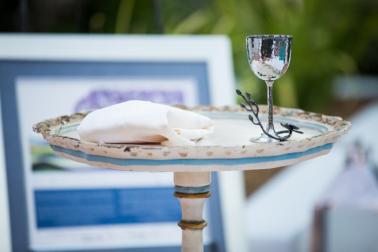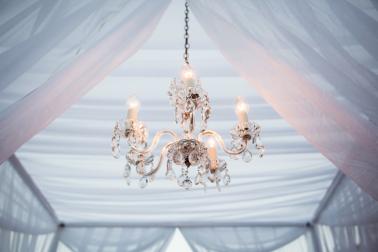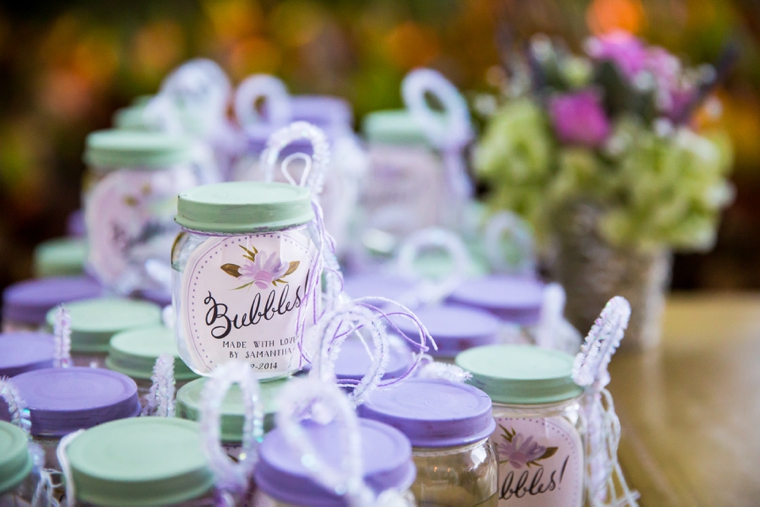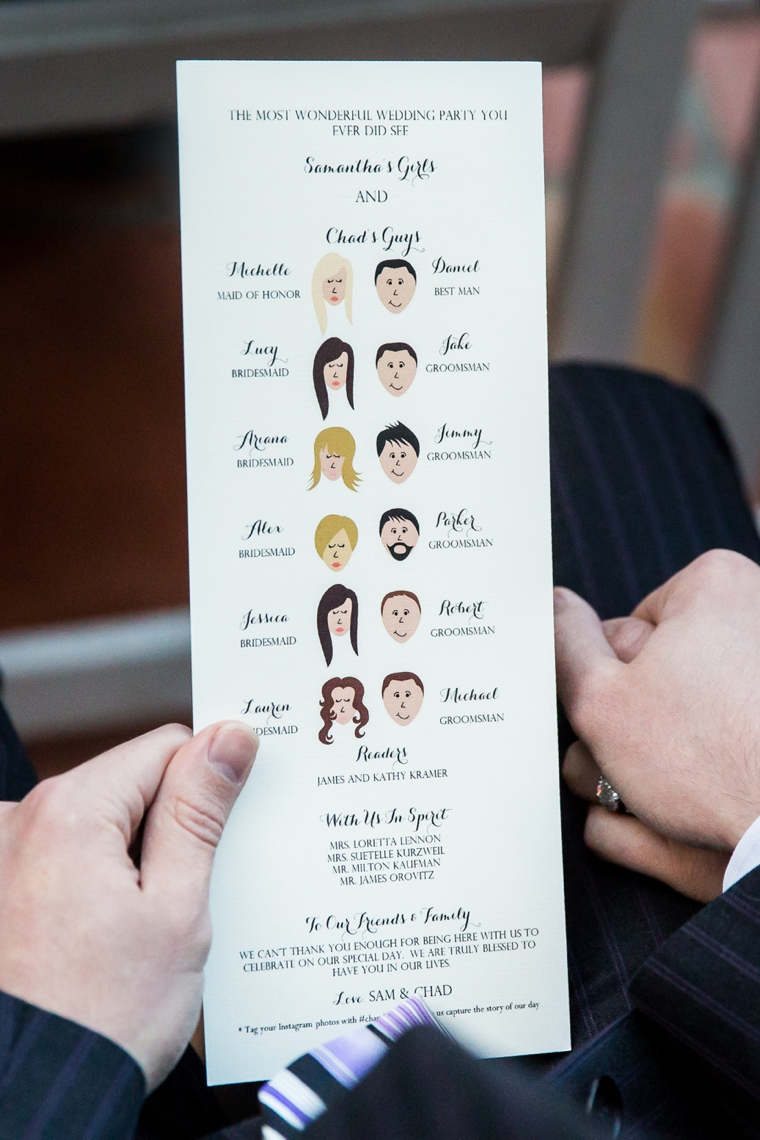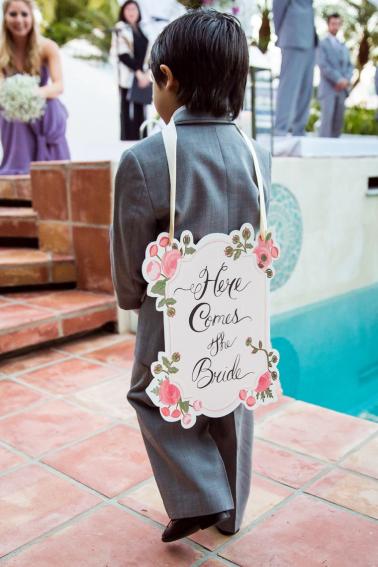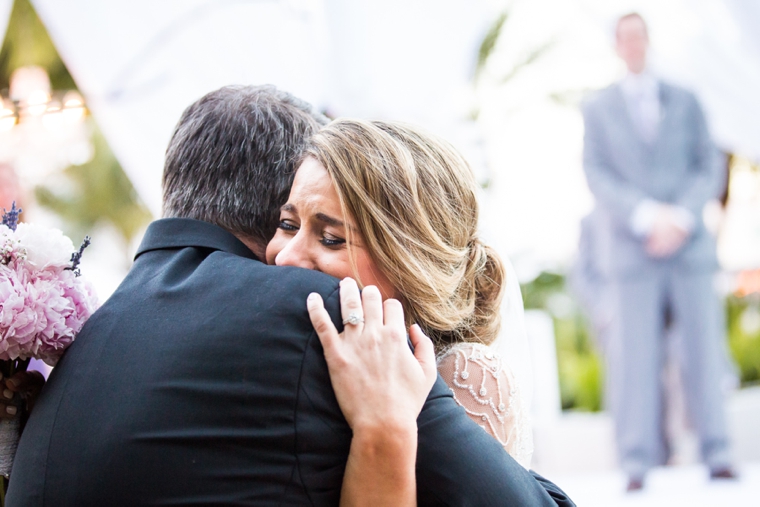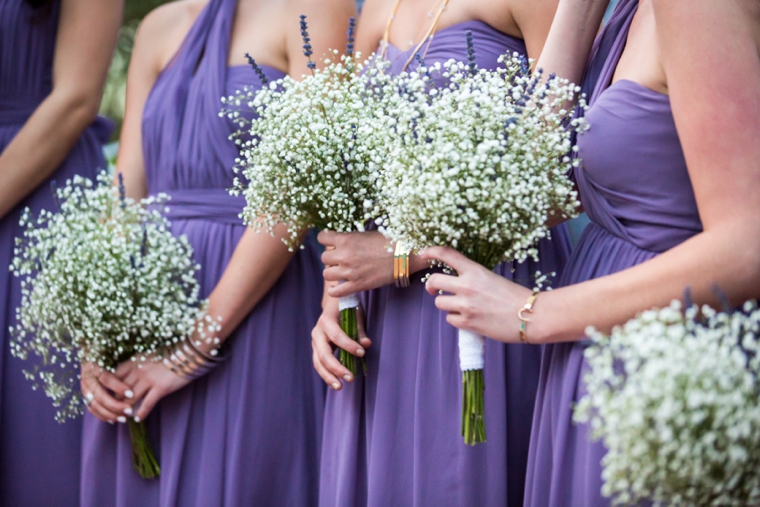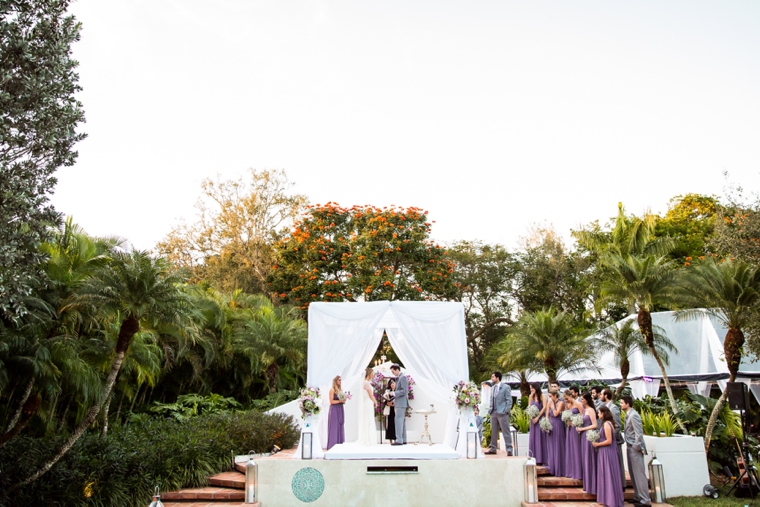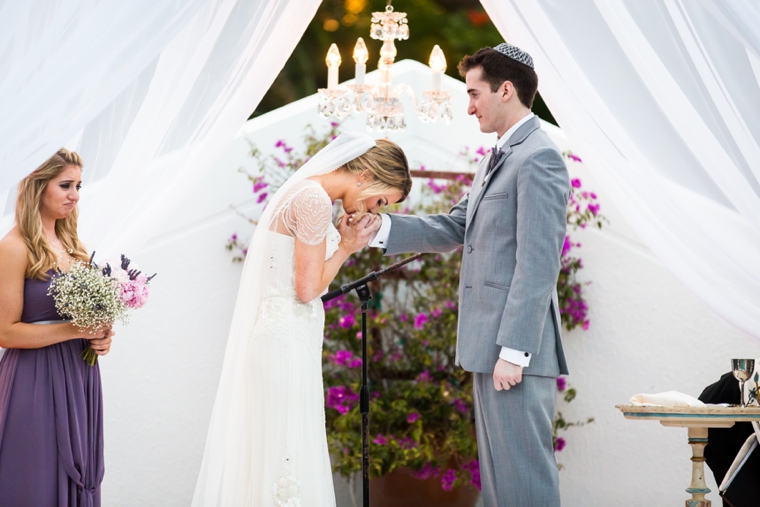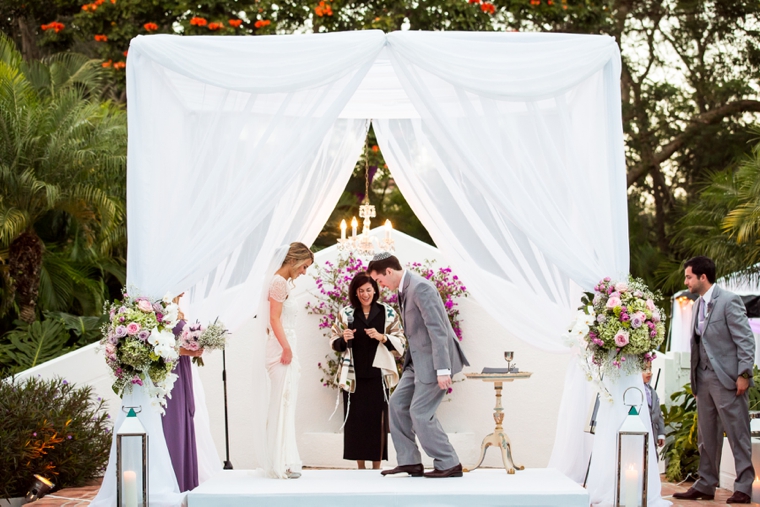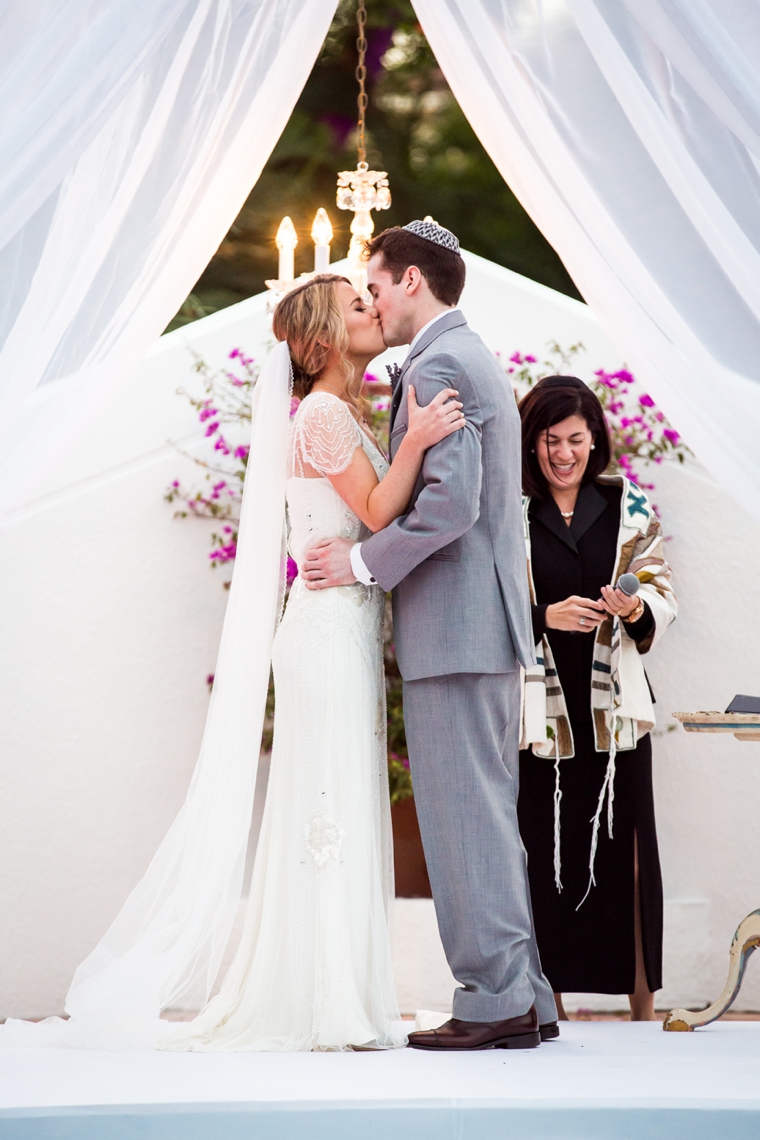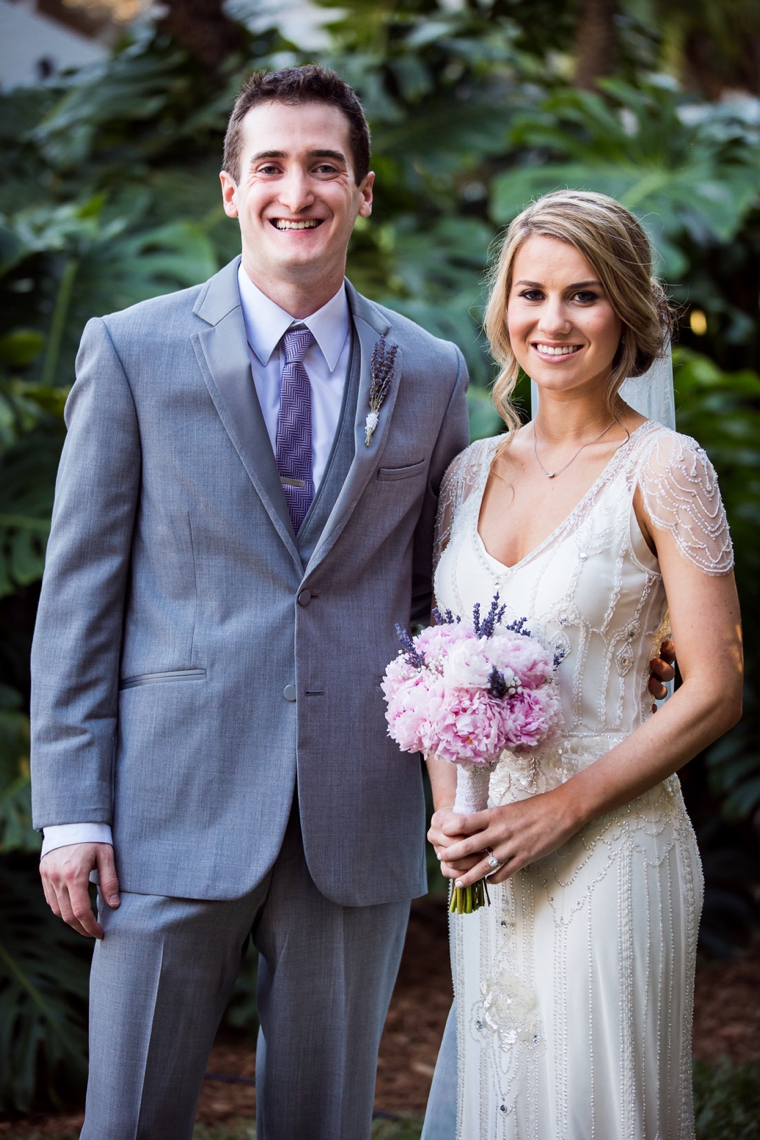 What was your inspiration for your wedding details and/or design?
The inspiration for our wedding was the idea that a bunch of elements that shouldn't work together can come together and be beautiful.  The wedding took place at my Aunt and Uncle's house, which is incredibly modern.  I love their home because the design is very geometrical, but when you walk into the backyard it is a romantic oasis.  The tension between the two and their remarkable harmony inspired my wedding theme: modern meets romantic.  Chad is very modern and loves all things modern and I am a Jane Austen loving romantic, so in our wedding design we got to have our cake (and cupcakes, brownies, and bread pudding) and eat it too!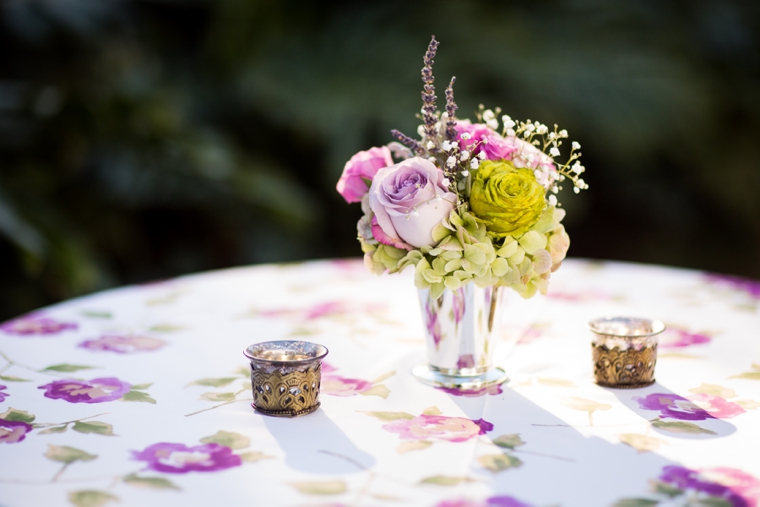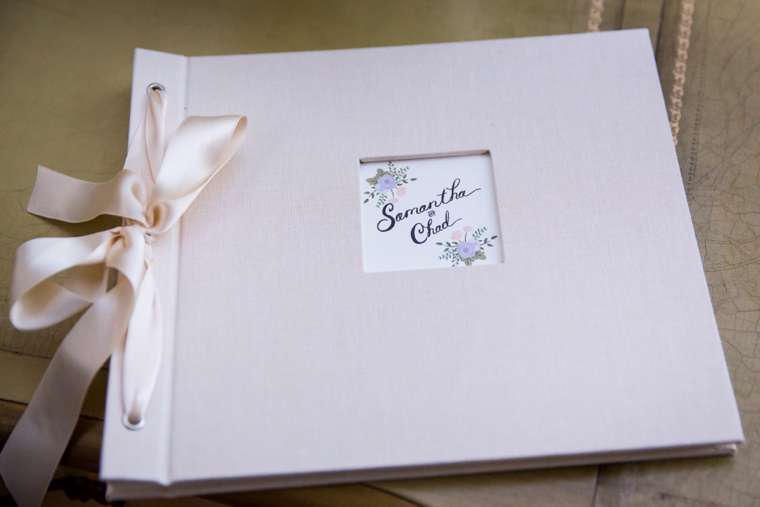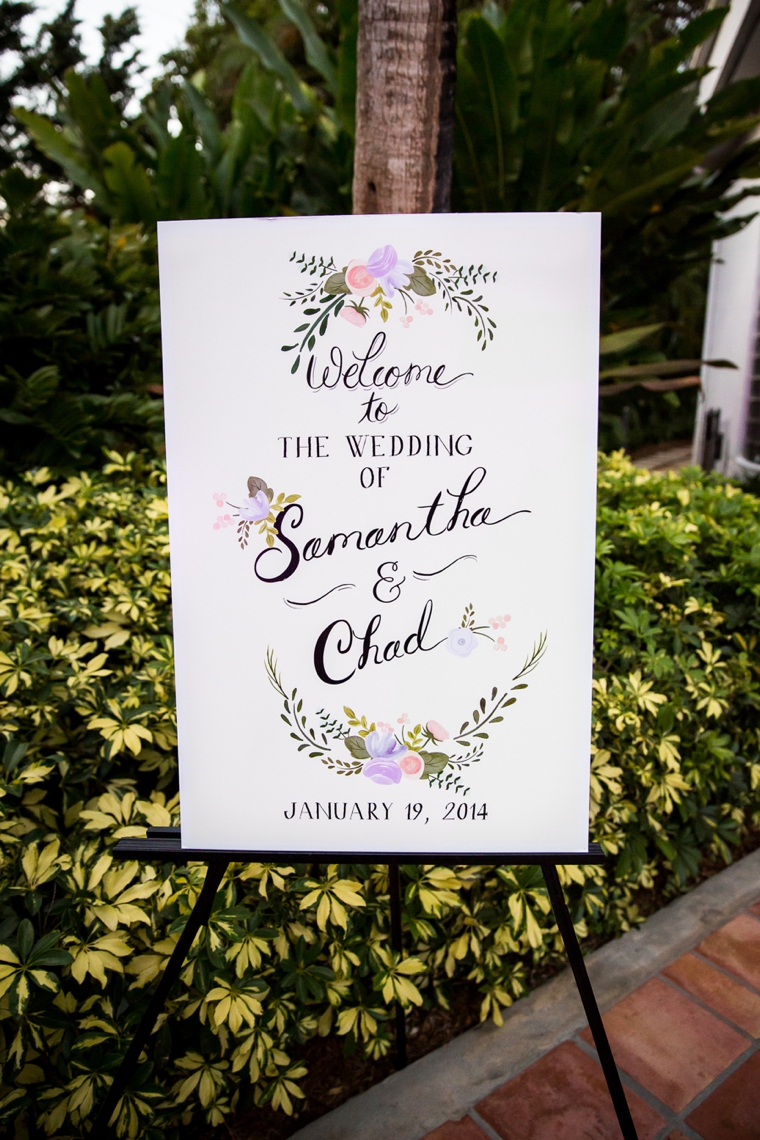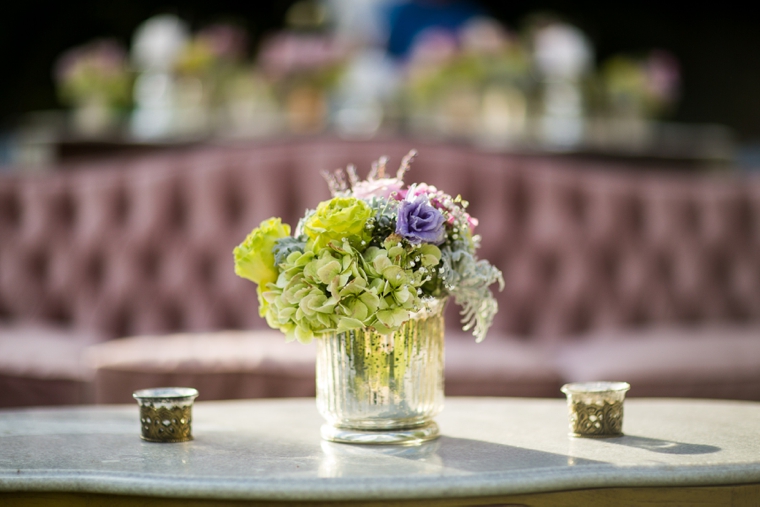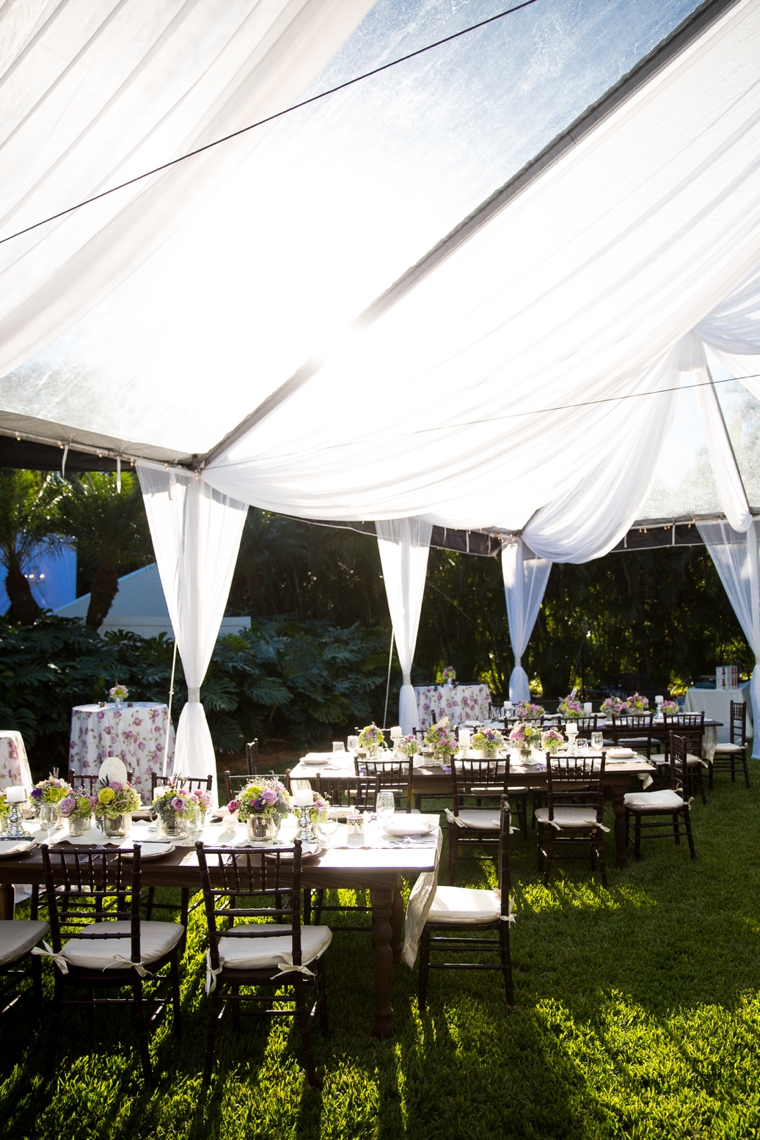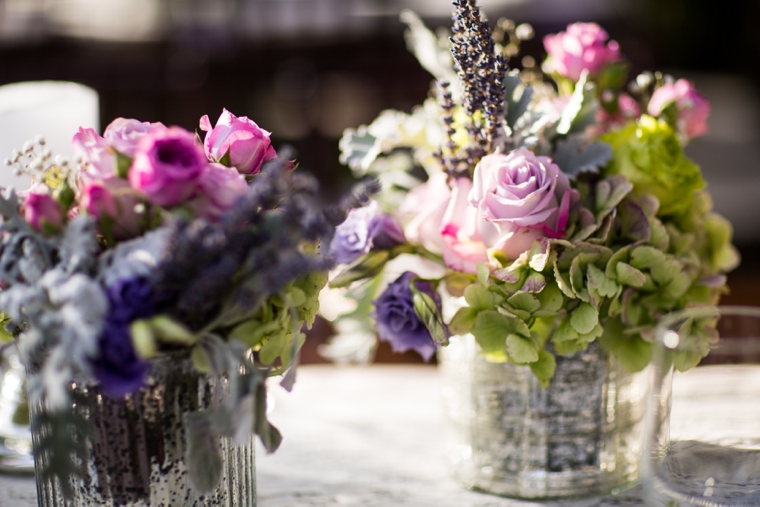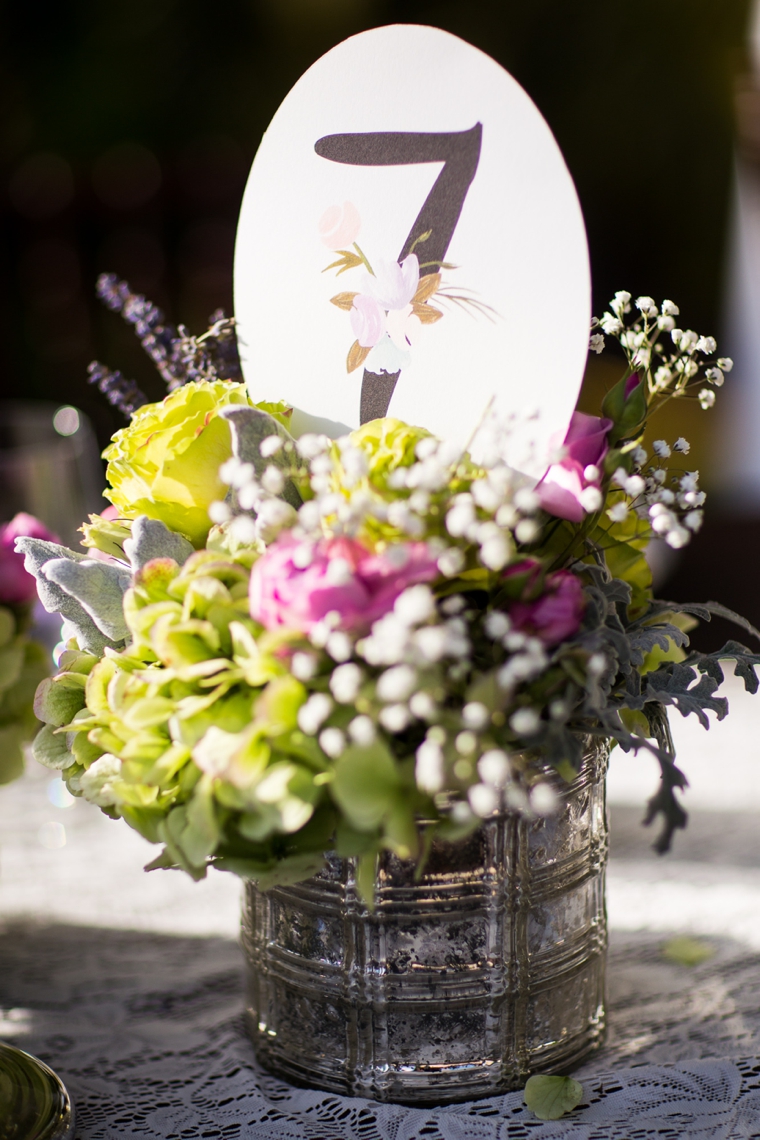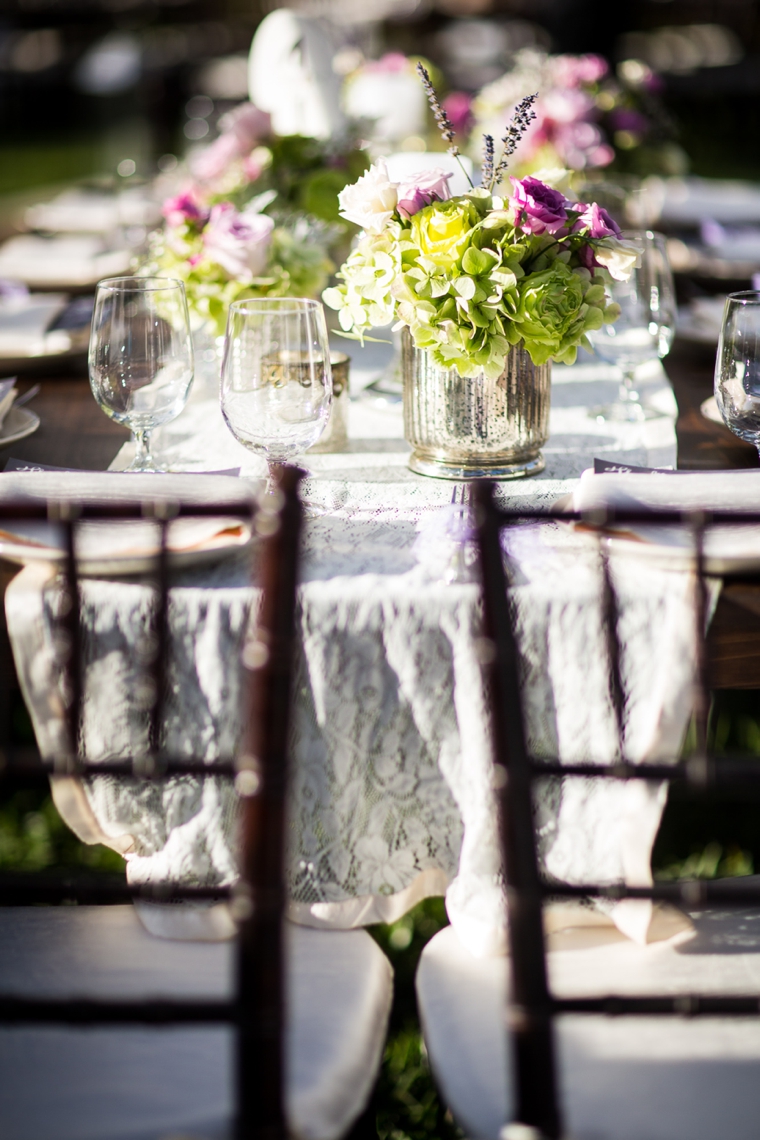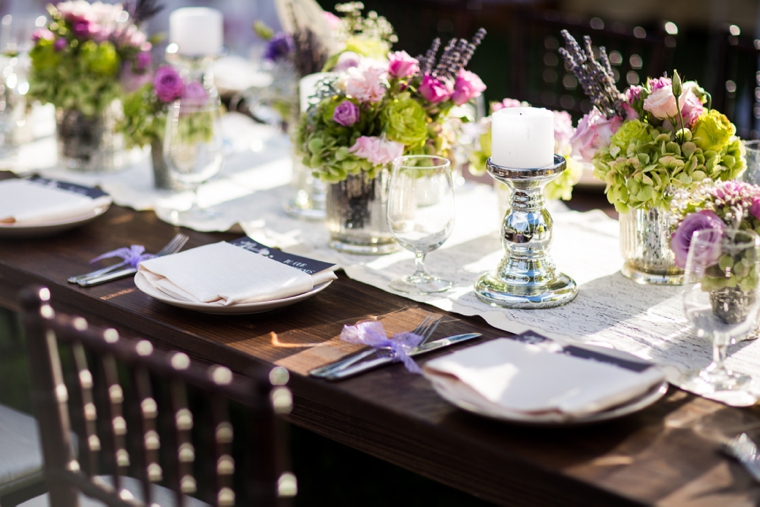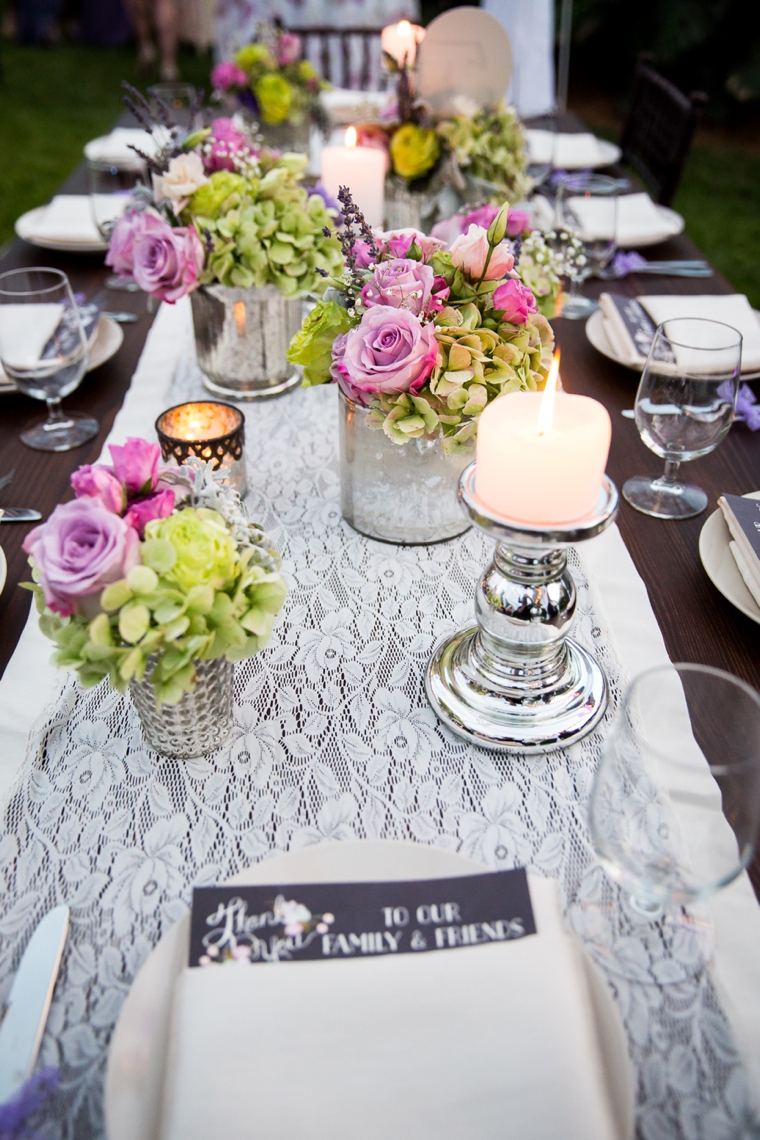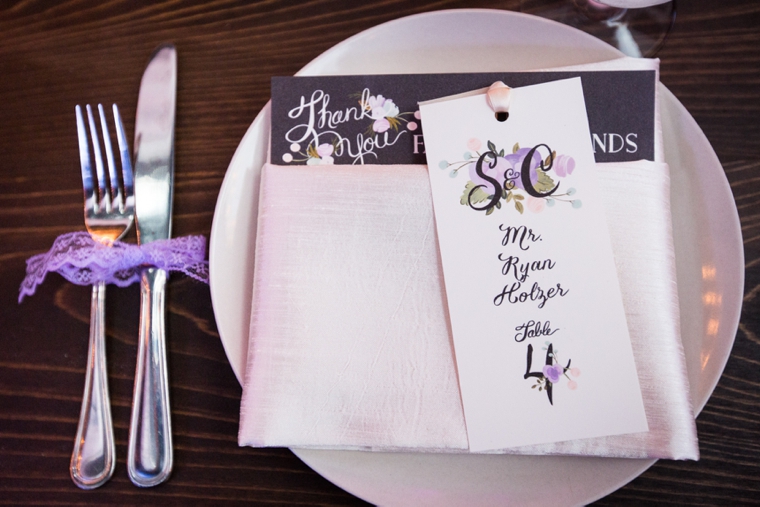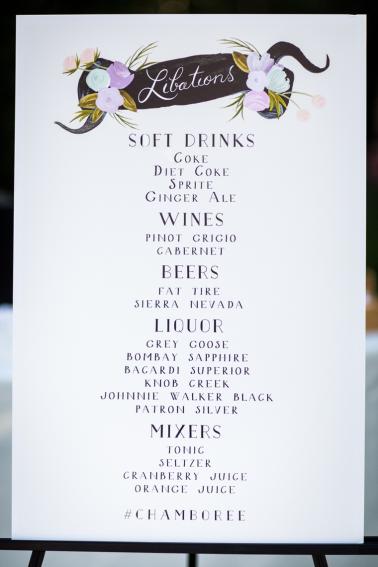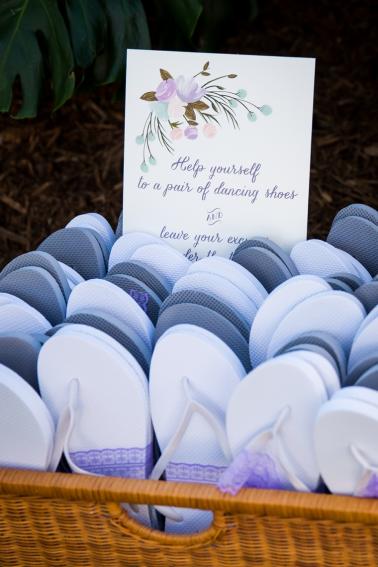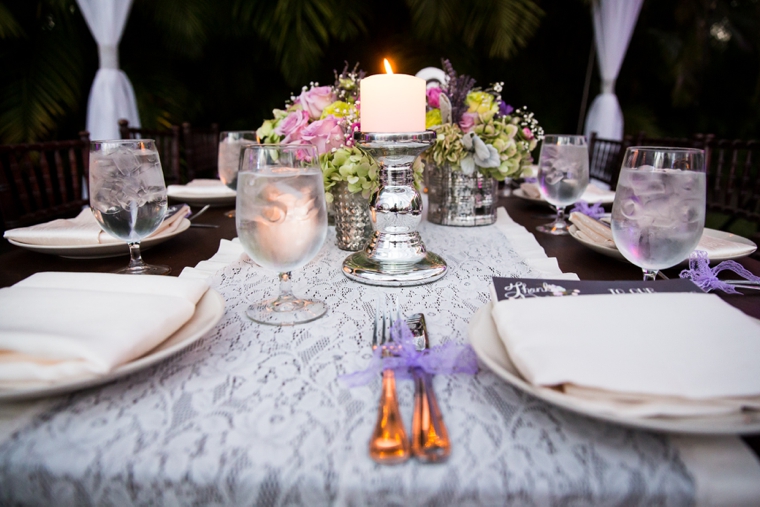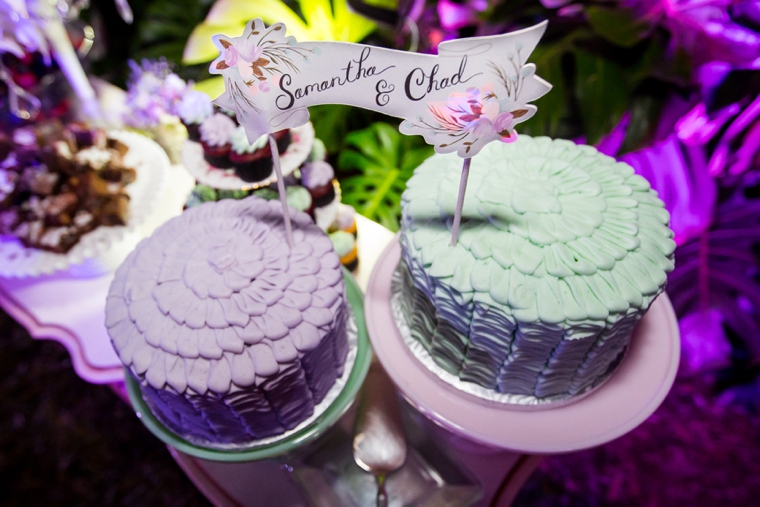 What was your favorite thing about your wedding?
 My favorite thing about our wedding were the things that we couldn't plan for.  First, when Chad and I were saying our vows to each other we both spoke about the moment when we realized that we were with "our person."  We have been together for over seven years so there could have been a lot of moments to choose from, but we both recounted the same exact night when I lost my most valuable possession: a necklace with a little diamond encrusted frog pendant.  I was devastated when I lost the necklace, but realized that the frog (who I referred to as "prince charming") left because I had found my true prince charming (see, I'm such a helpless romantic).  Our vows wound up being a his/her version of the same event.  It made us laugh and cry because our vows wound up being an affirmation of how in sync we are as a couple.  Second, during the reception two of Chad's groomsmen went on stage and started singing and playing the guitar with the wedding band.  One of the band members threw me a tambourine and Chad and I played the tambourine on stage with our friends and the band.  People went for the bubbles that we had intended for the ceremony and started blowing them into the air while we were on stage.  It was such a perfect memory and nothing that all my hours of planning could have orchestrated.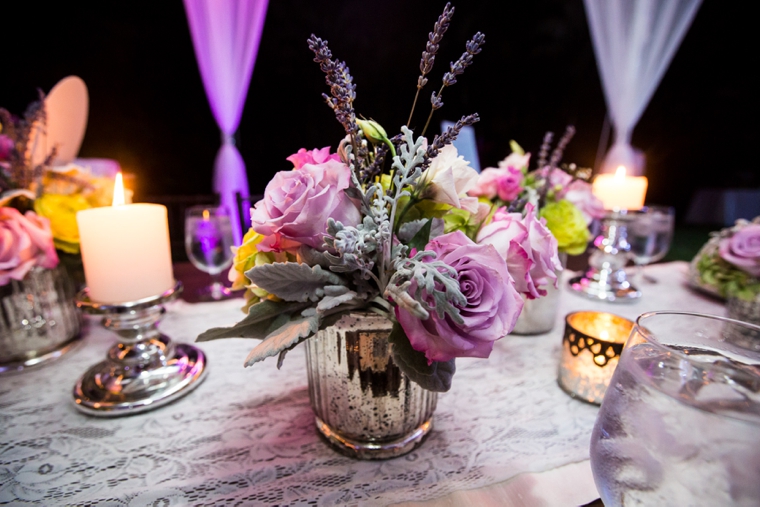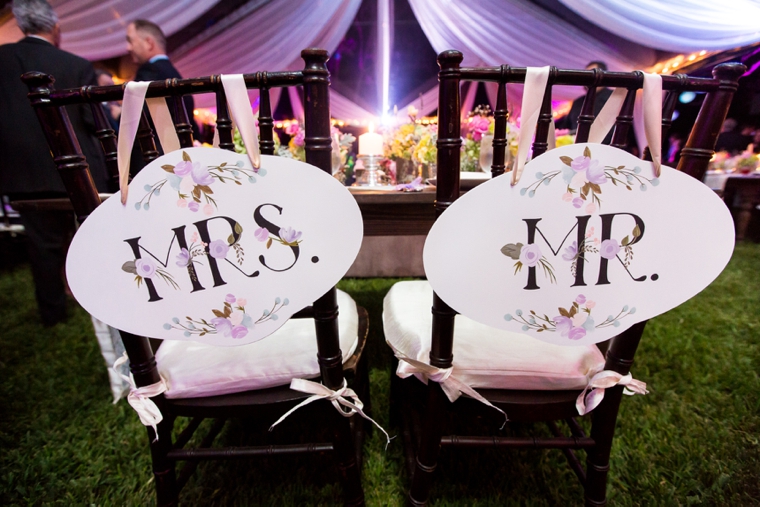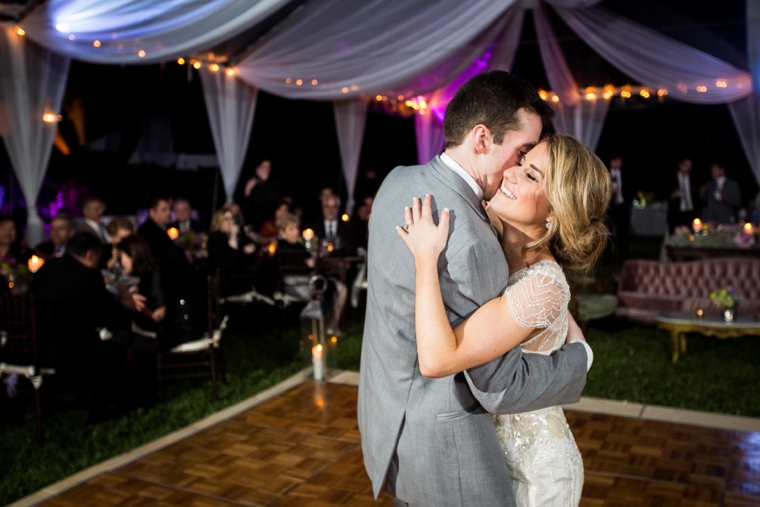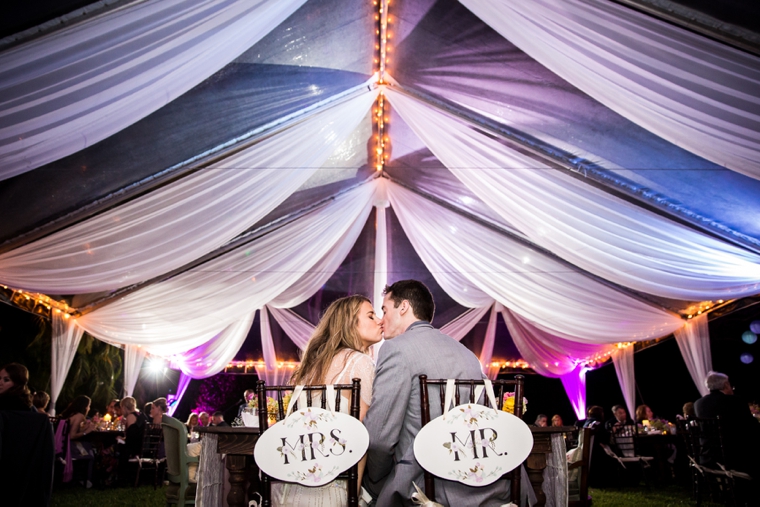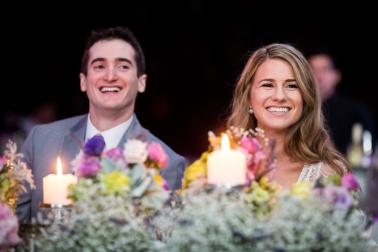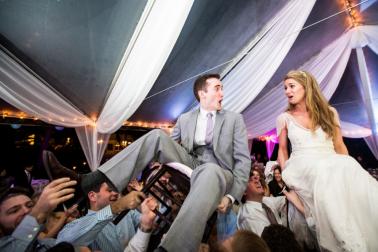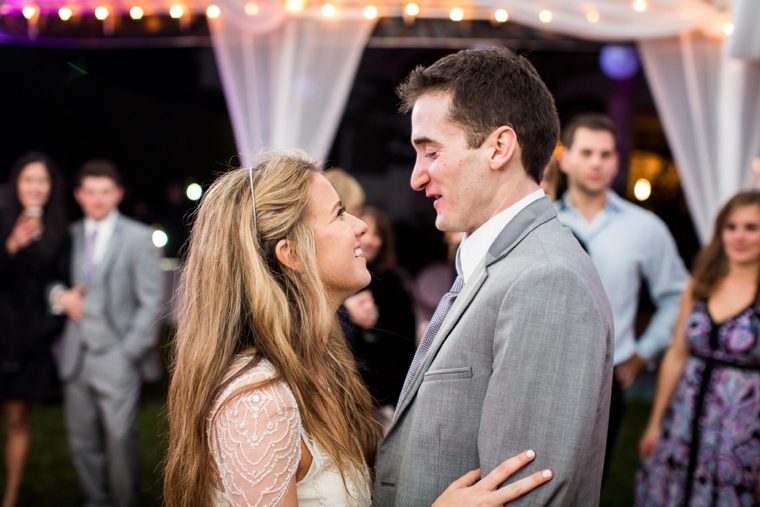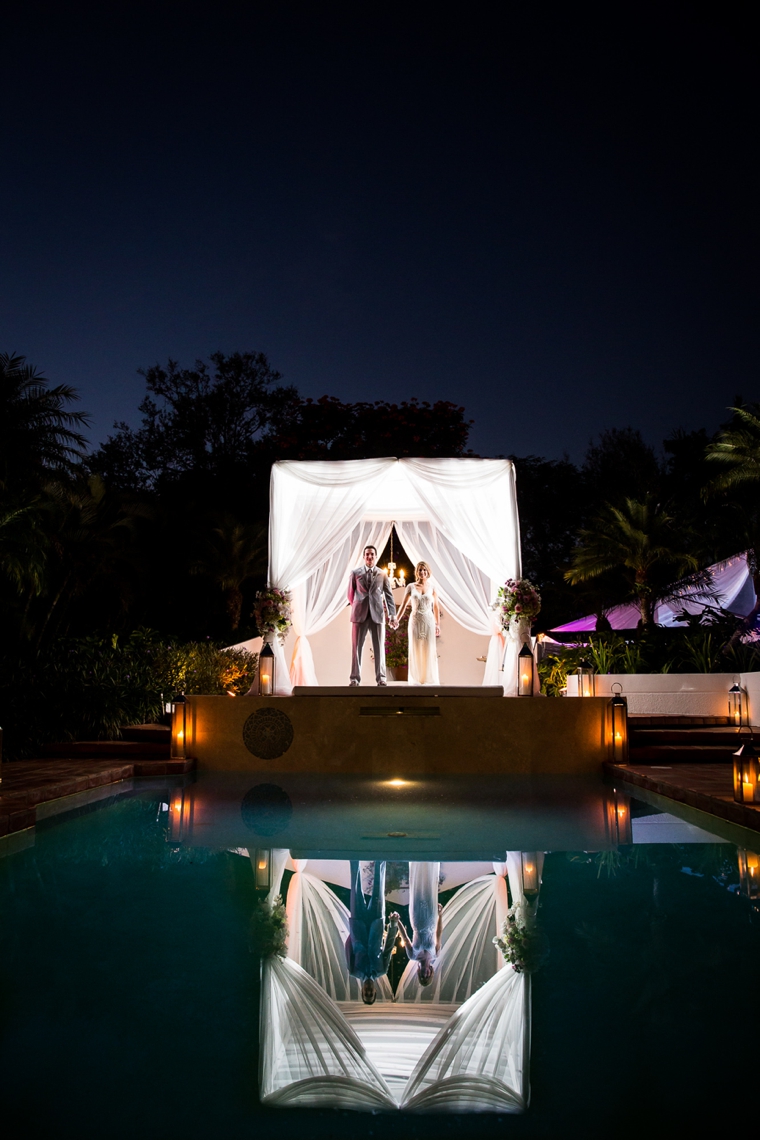 What is your best piece of advice for other brides?
My best piece of advice is to enjoy the wedding planning process.  Instead of it being a source of stress, it can be a way to create lasting memories.  For example, to make the bubbles my mom and I had to paint over a hundred baby food jars, affix labels on them, and create bubble wands out of pipe cleaners.  The project could have been painstaking, but now I look back at it as a fun way of bonding with my mother.  Another DIY project were the lanterns that we were supposed to have in the trees.  I invited my oldest childhood friend/bridesmaid, Lucy, over to my mom's house while we were both home for Thanksgiving and we painted lanterns.  We were laughing and reminiscing the whole time and when we saw the finished product the lanterns were HIDEOUS.  There was no way I could use them in our wedding, but the process of painting the lanterns with such a dear friend contributed to the overall joy on our wedding day.
Wow, I love all of Samantha's advice and insights! She has so many wonderful tidbits to share!
This whole wedding looks like it was absolutely fabulous! From the design and decor, to the reception and dancing! Most of all though, I love the combination of a modern style with a romantic style. It's so perfect that it was a combination of what both Chad and Samantha liked- and it came out gorgeously!
So how about you- are you combining different styles for your wedding design? I would absolutely do it for my own wedding if I were planning again!
Vendors who made it all happen…
The following two tabs change content below.
Lauren Grove is the editor and owner of Every Last Detail. A clueless bride-turned-wedding planner, Lauren uses her experiences and knowledge to educate and inspire brides all over the world.