This lovely navy and white farm wedding comes to us from Tara Liebeck Photography and Michelle Amarillo Event Planning, and it's full of fun, love, and amazing details! Adding a modern twist to normally rustic design elements with things like chevron runners makes for a unique and gorgeous wedding. The beautiful bride, Jessica, is here with us today sharing more insight into her wedding planning experience and her day…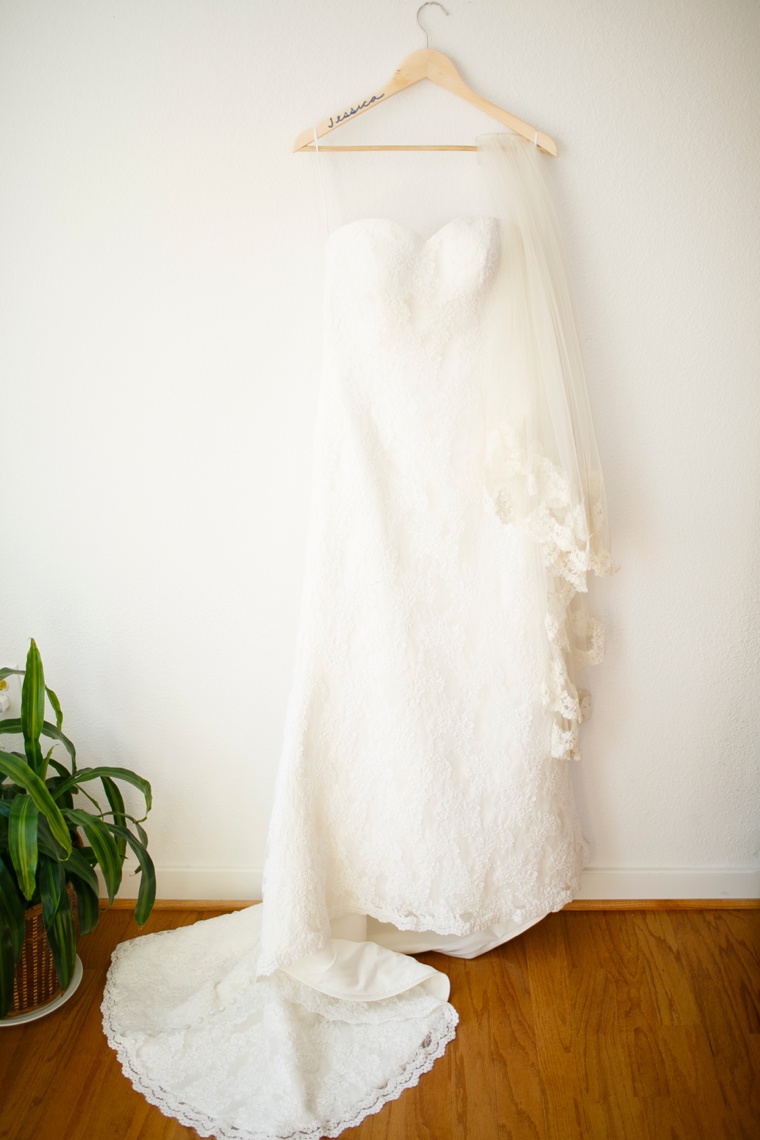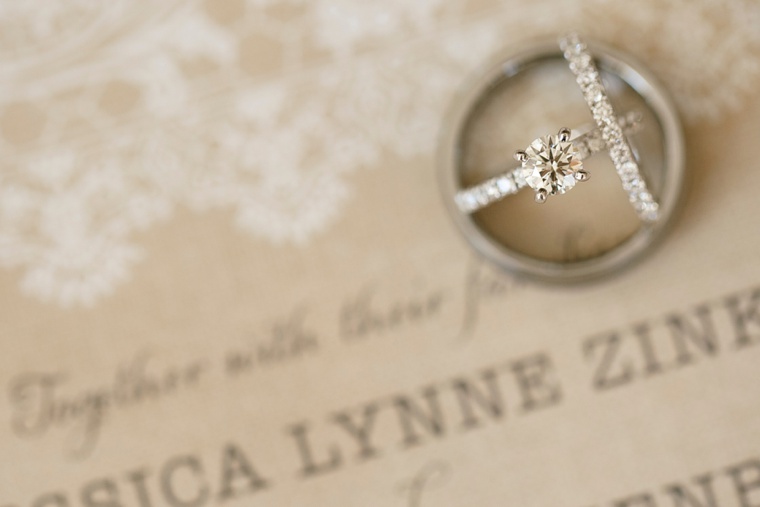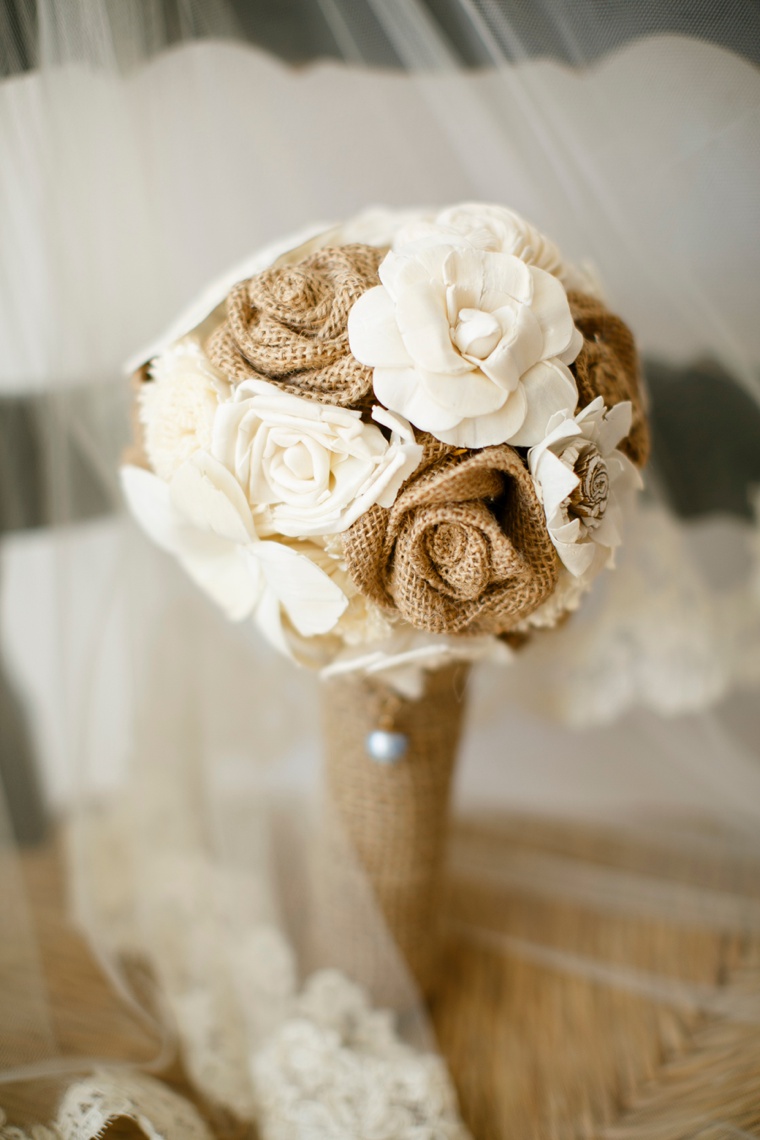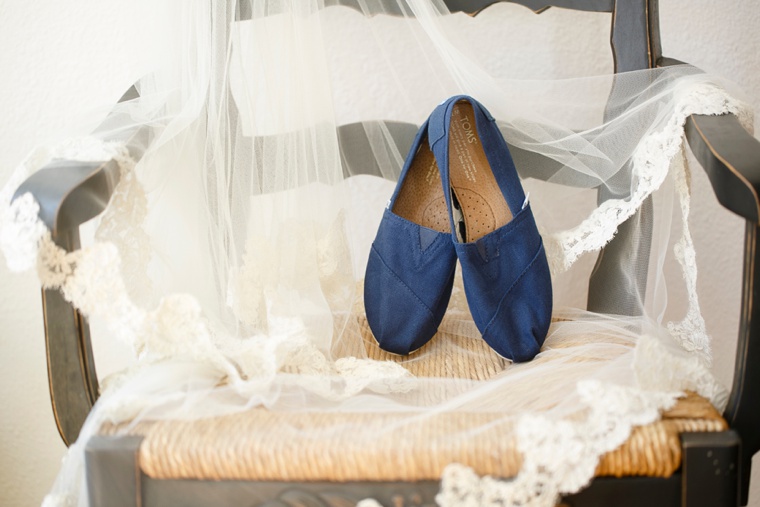 What (or who) helped you most in your planning process and/or on your wedding day?
When we first got engaged in October 2013, I did a little browsing on pinterest and through wedding magazines/blogs to get some general ideas of what we wanted. Because our venue was outside and on a farm, we had to bring everything to the site. We started with a blank slate so it was very clear that we needed a wedding coordinator to make sure that we weren't forgetting anything. We set up a meeting very early on in the process with Michelle Amarillo from Michelle Amarillo Event Planning. I went to high school with her and she did the wedding coordination for one of my bridesmaids. Michelle was absolutely wonderful throughout the process and AMAZING on the day of. She took all of my ideas and made sure they looked perfect for our wedding day. Two other people that were key in the planning process were my parents. They looked at countless pictures and ideas and made it all come to life. My mom and dad built the arch that we were married under, built many of the crate boxes that we used, built the pallet table that held our "love roots" pictures of our parents and grandparents, and sewed the burlap curtains for the arch and the navy chevron table runners for the tables. My parents, Ryan, and I also made all of the signs we used. My friend Elizabeth helped with some of the handwriting on our signs as well. It was definitely a family and friend affair!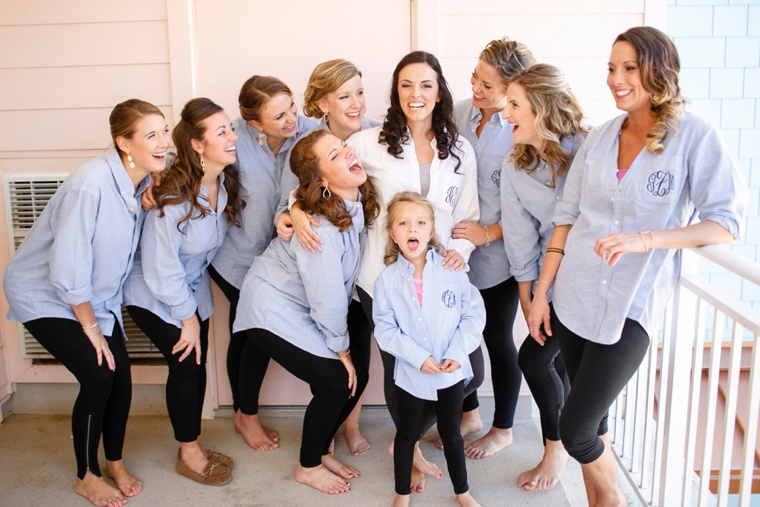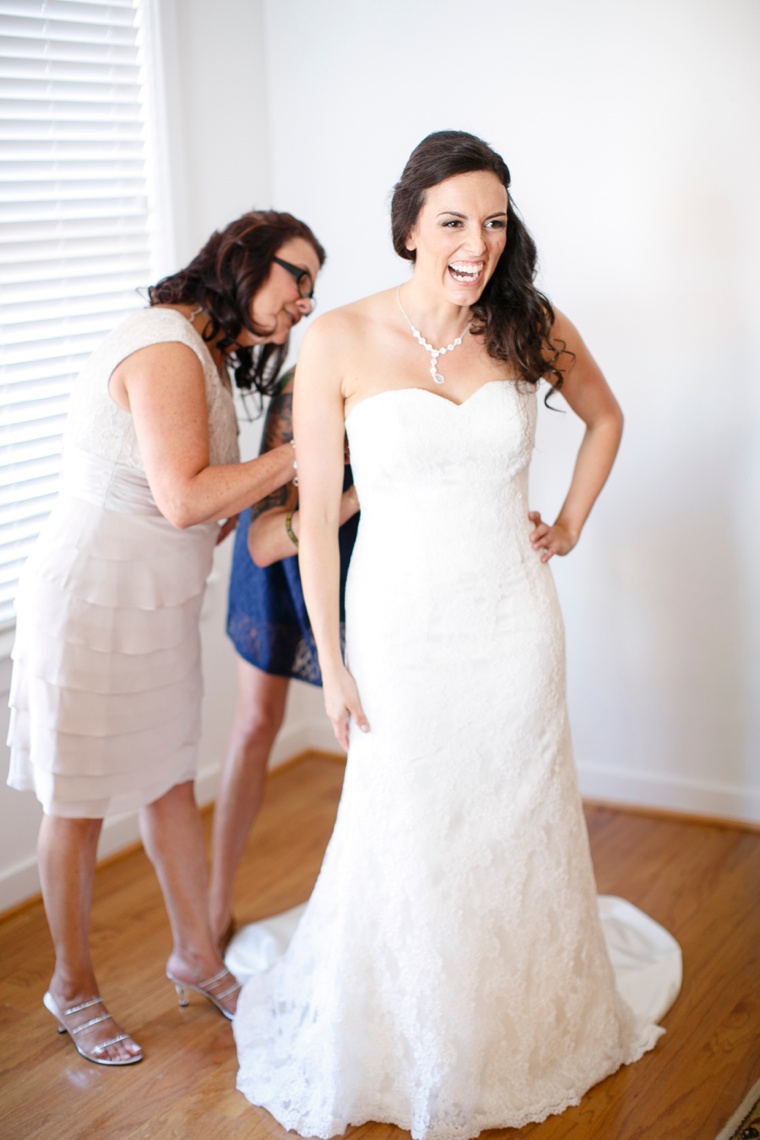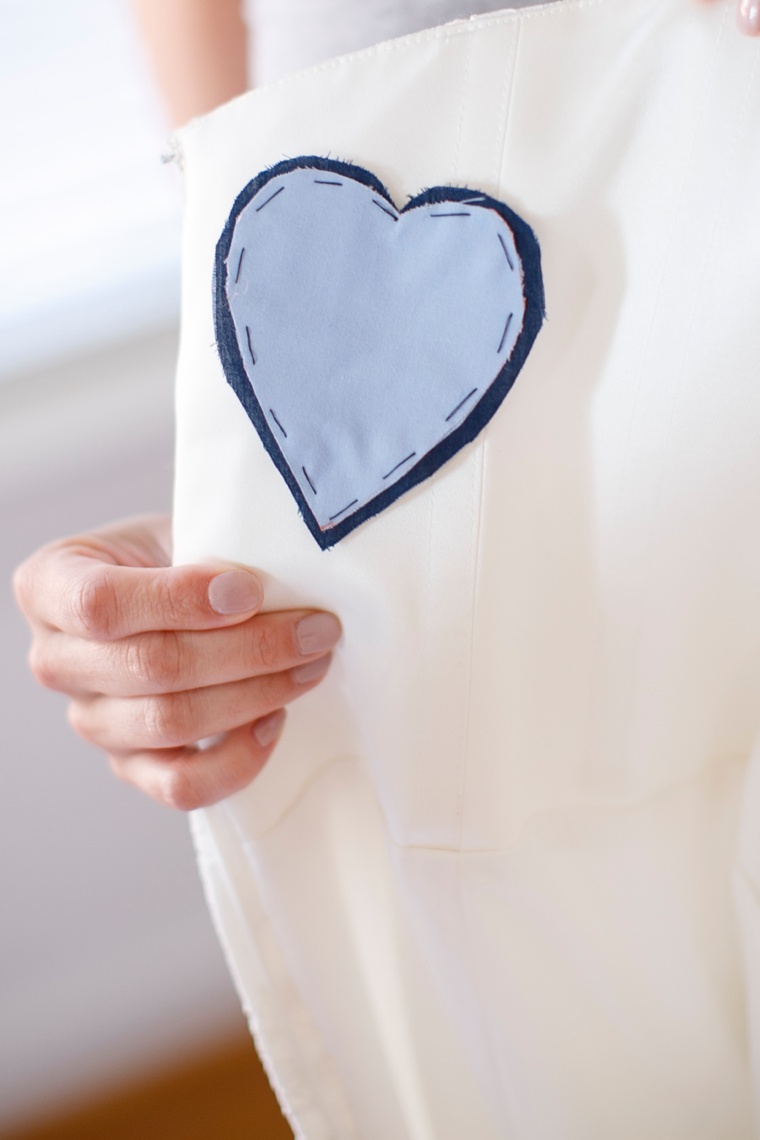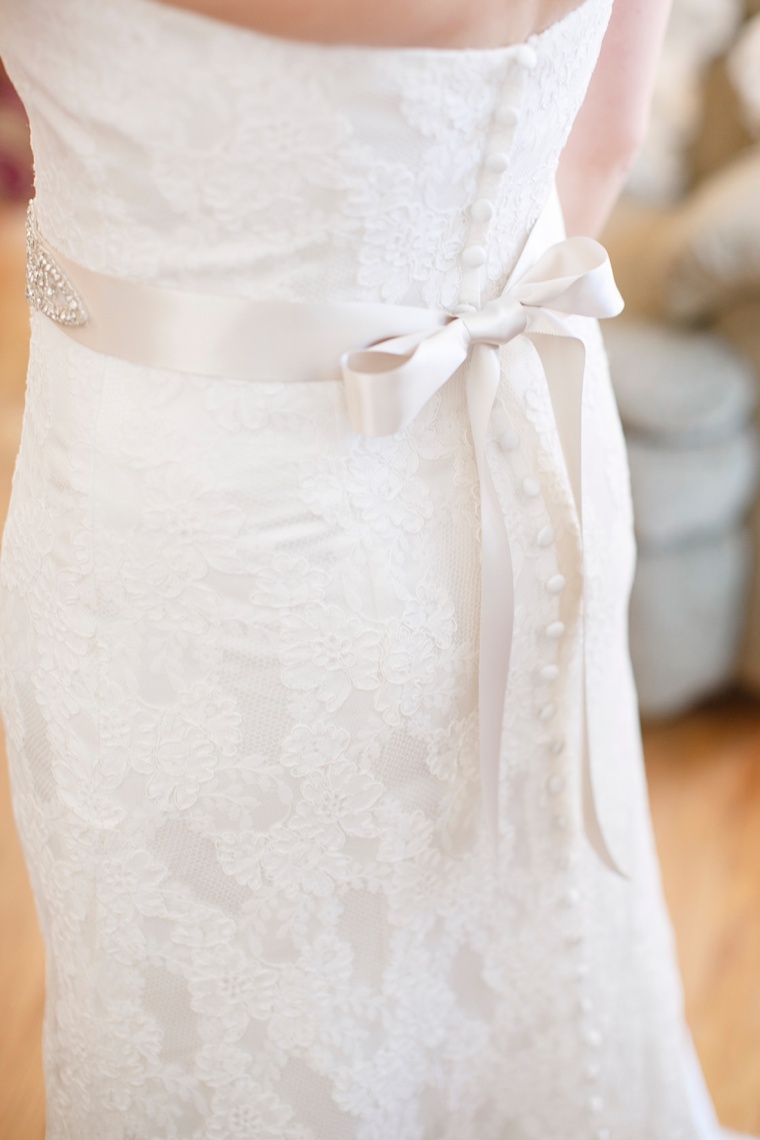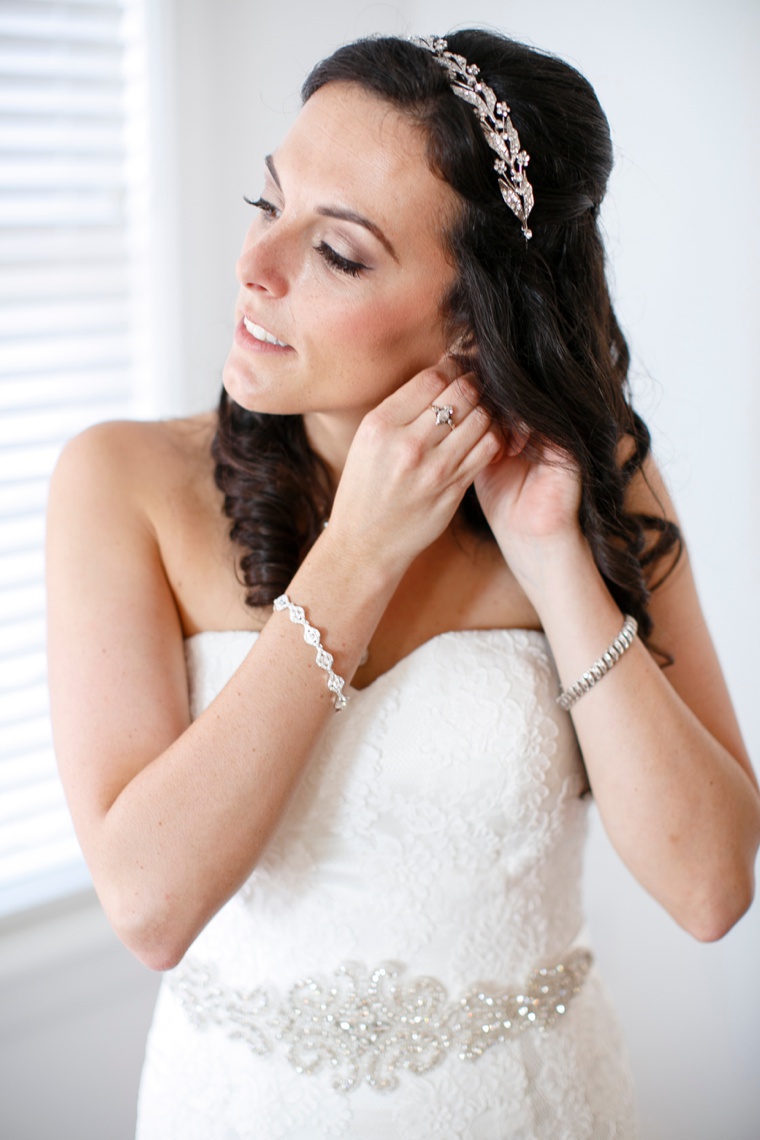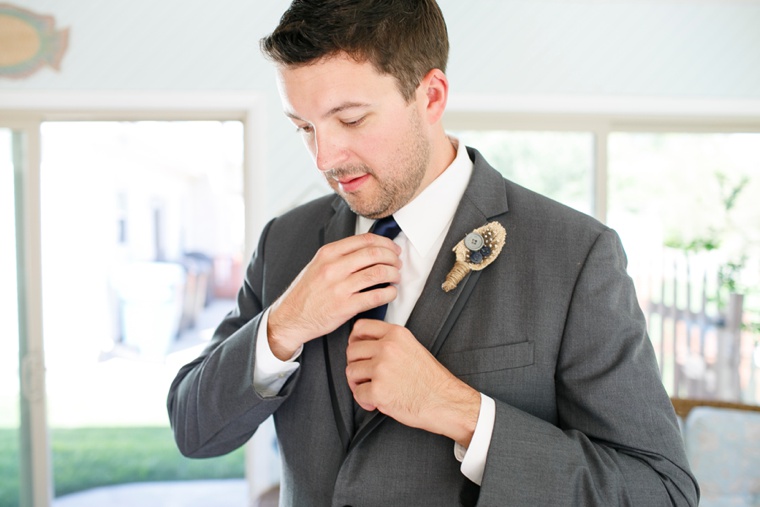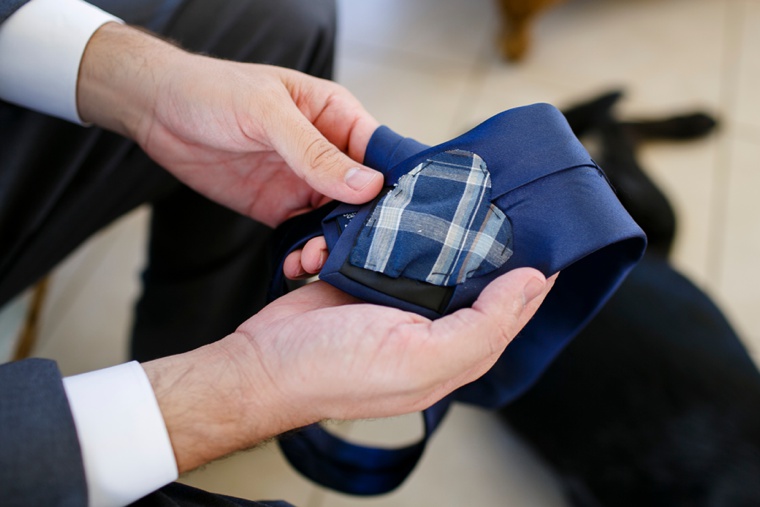 What was the most important thing to you when deciding who to work with for your wedding?
Ryan and I met with all of our vendor candidates prior to deciding who to work with. While cost definitely played a factor in our decisions, we really looked at how our personalities meshed with the vendor. We both have friendly and outgoing personalities and like to joke around a lot so we needed someone to be similar to us. We wanted vendors that would be on top of all of the details and make us not have a worry in the world come our wedding day–and that's exactly what we had!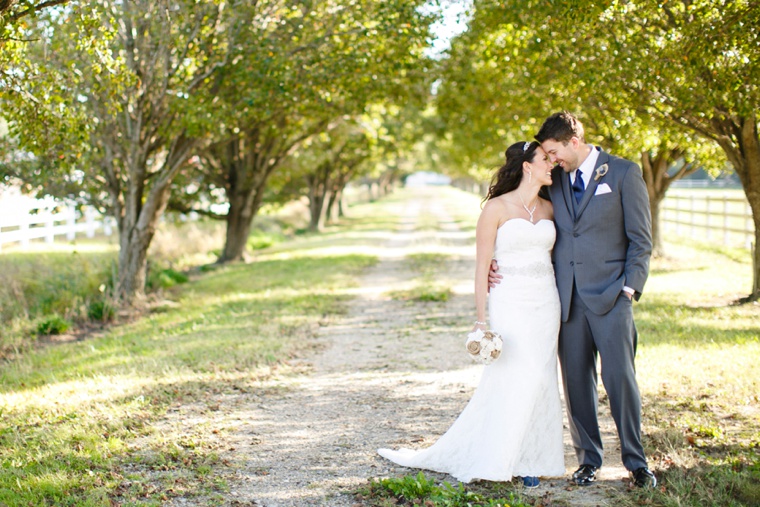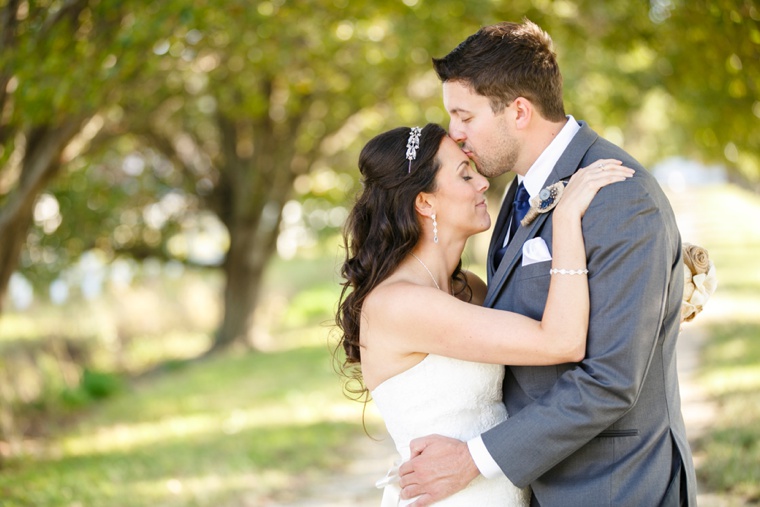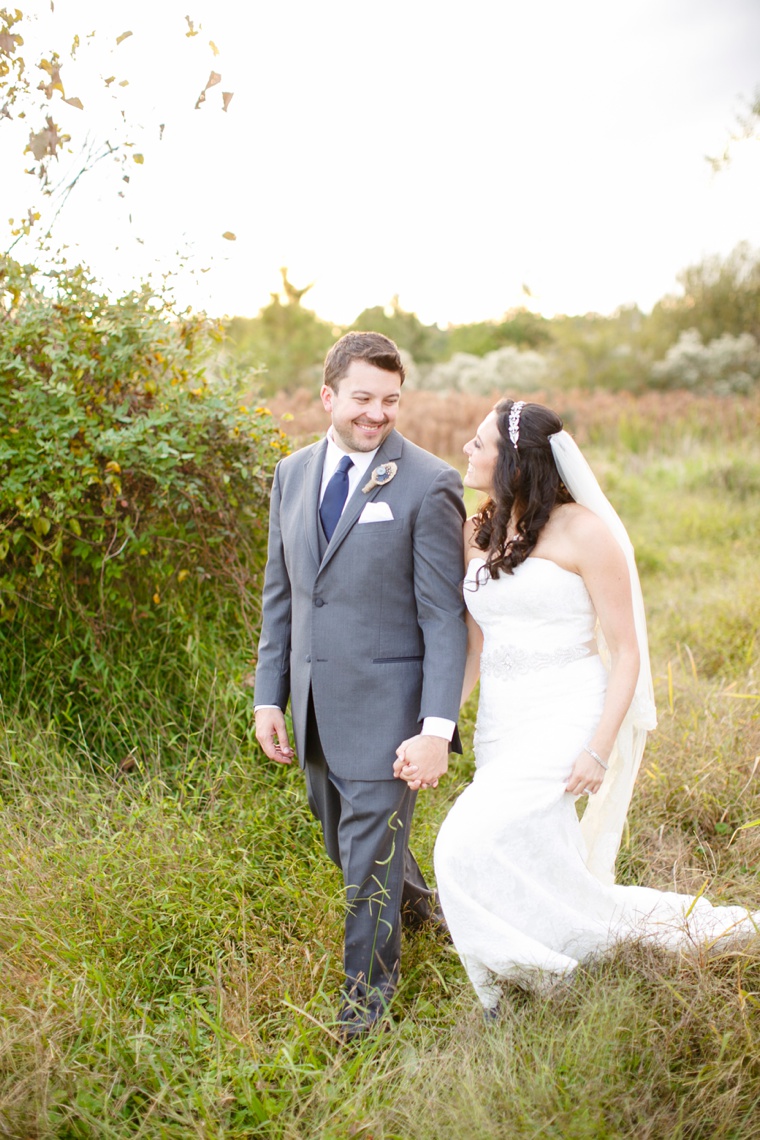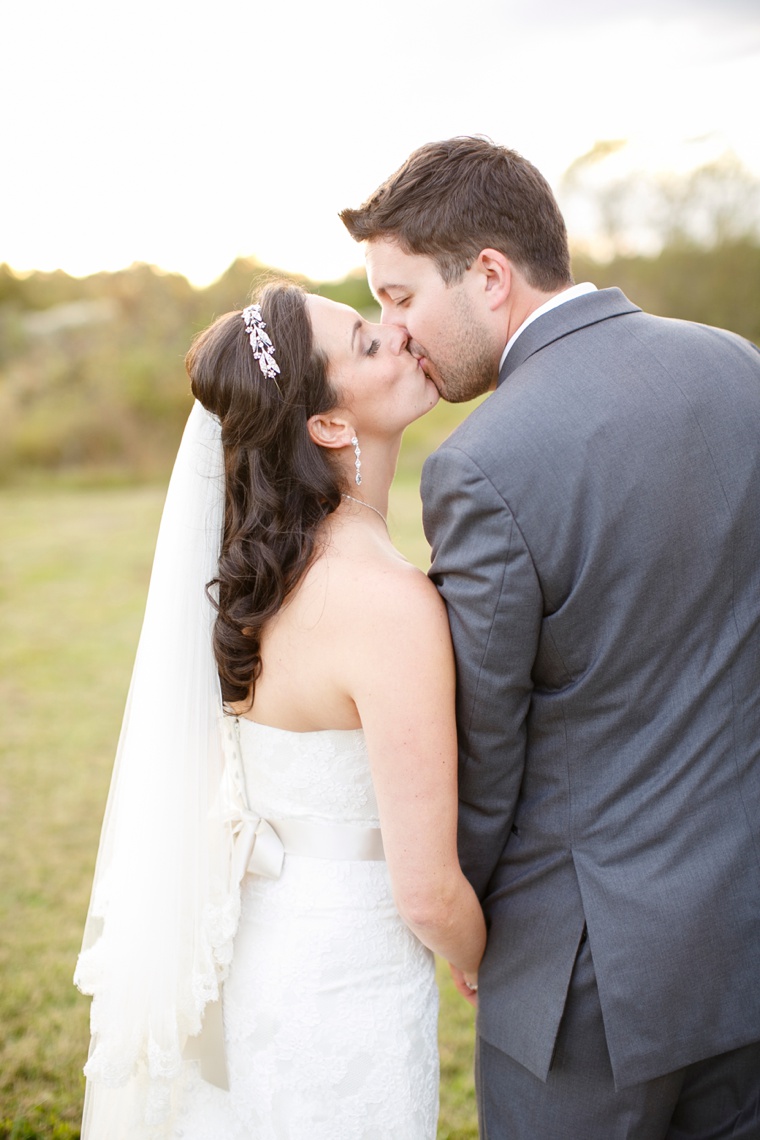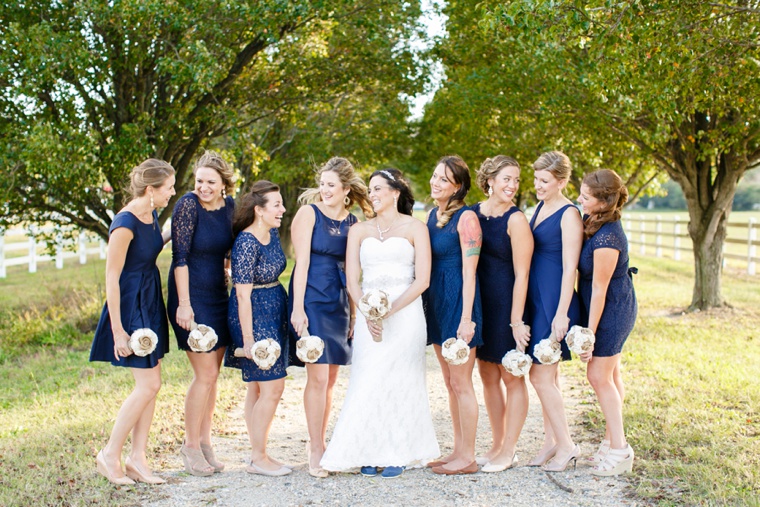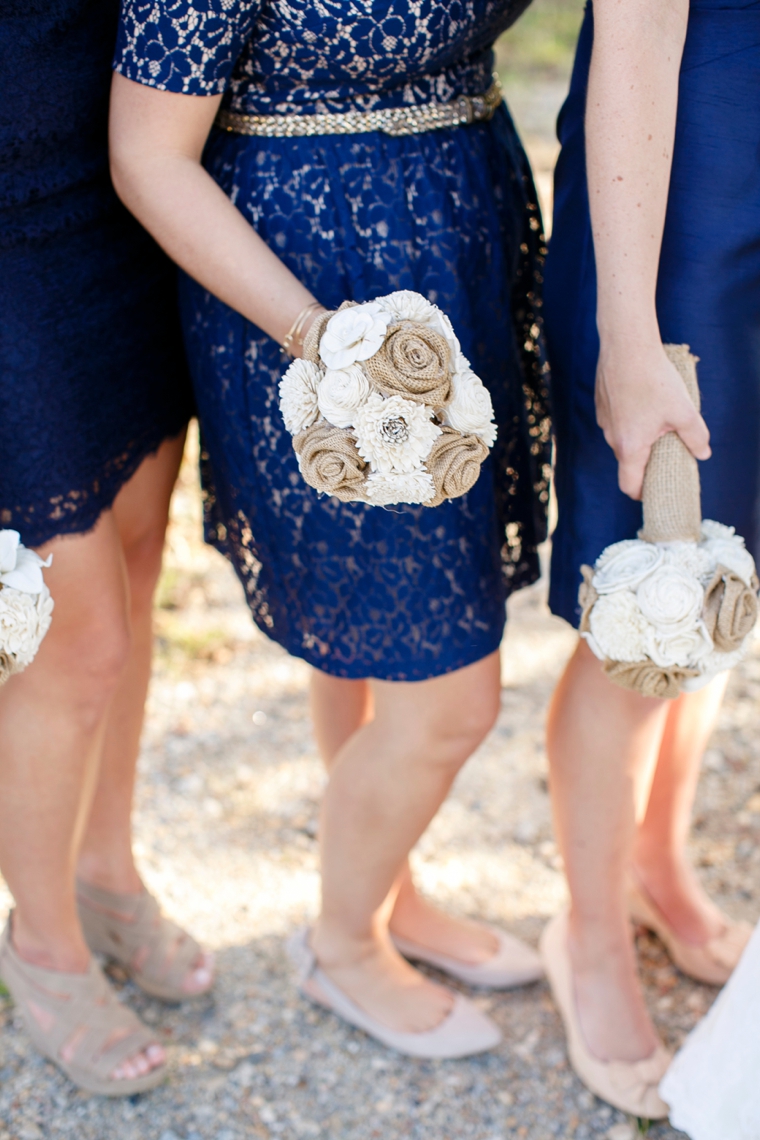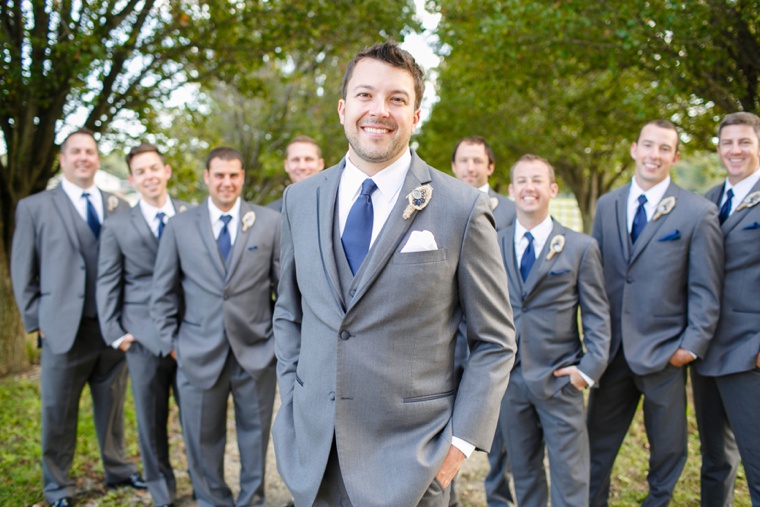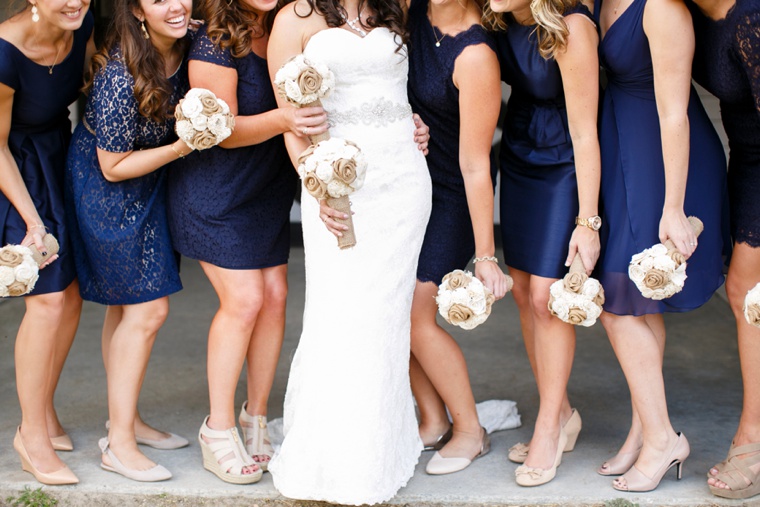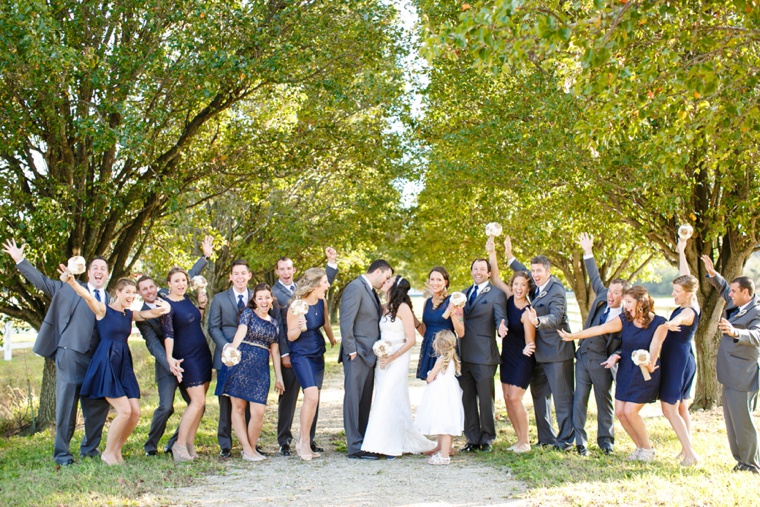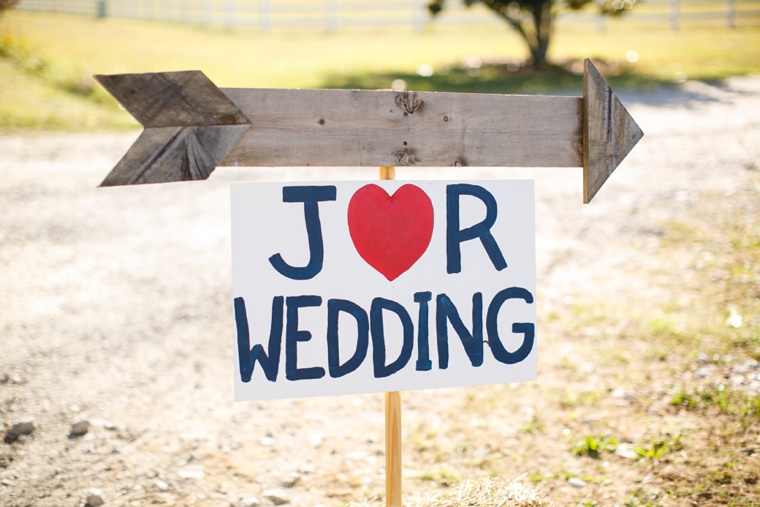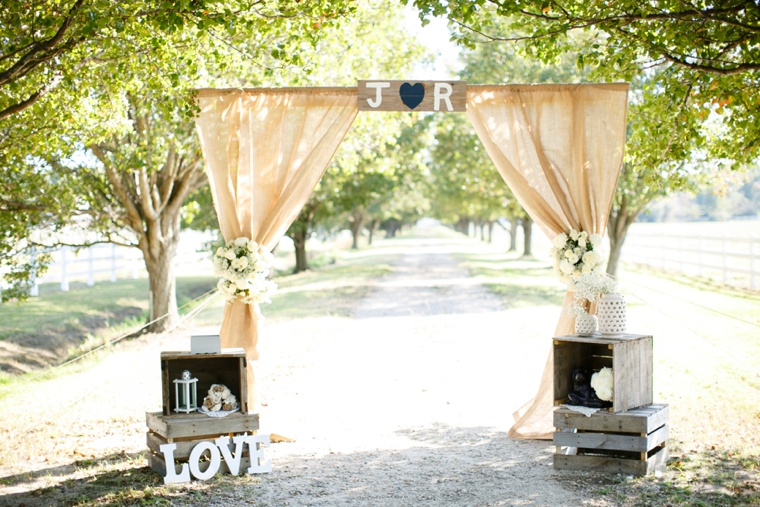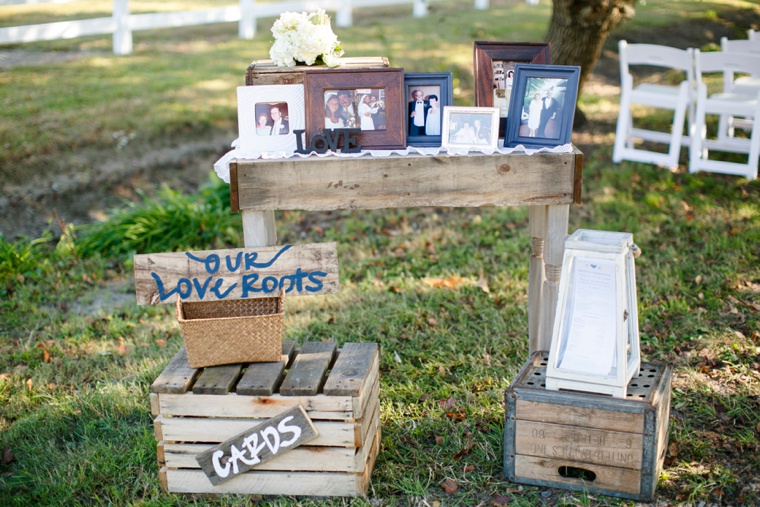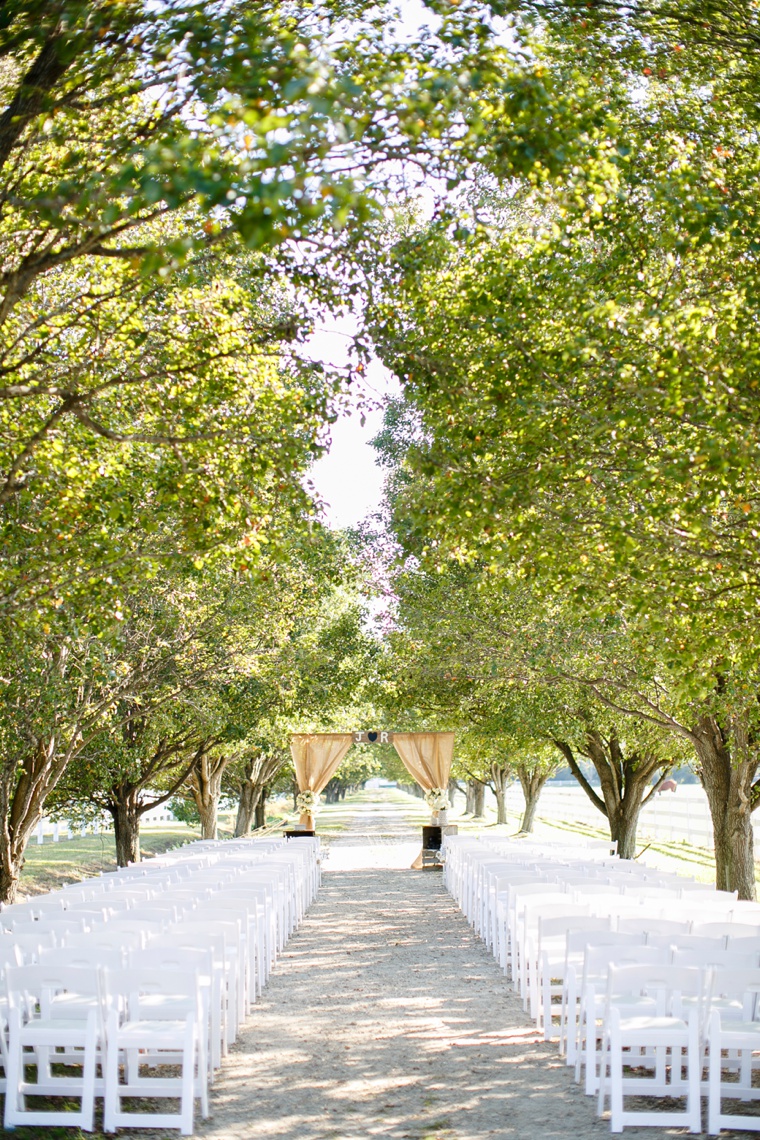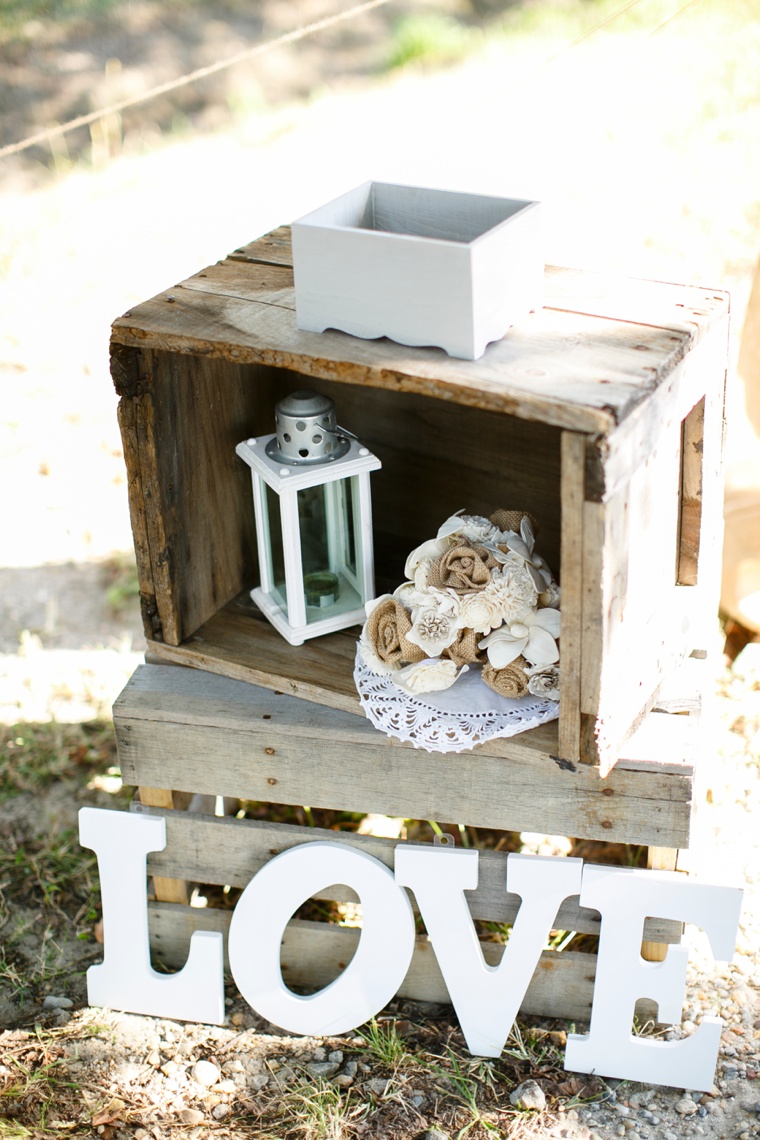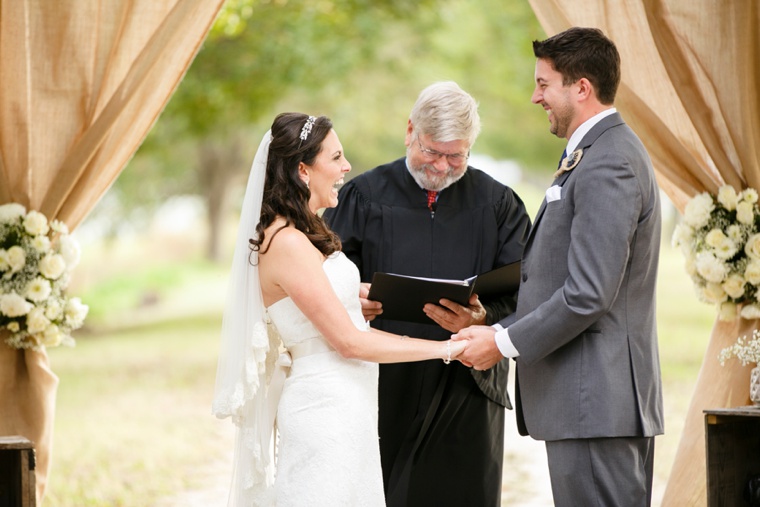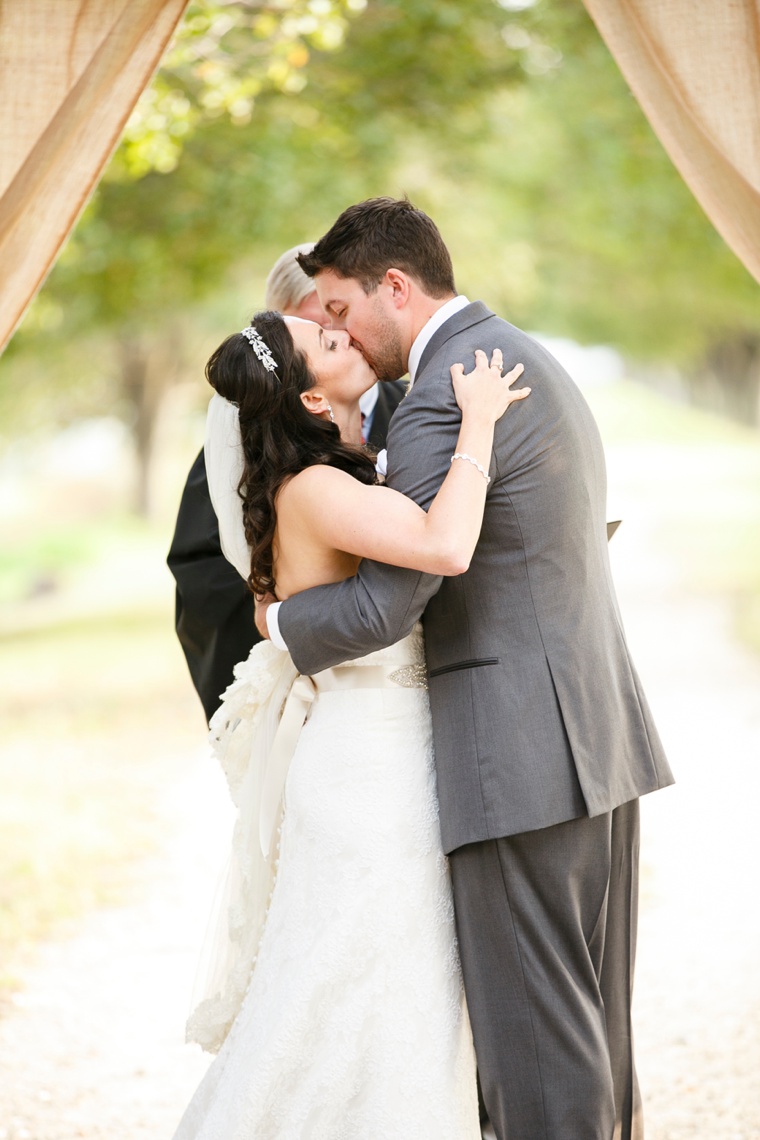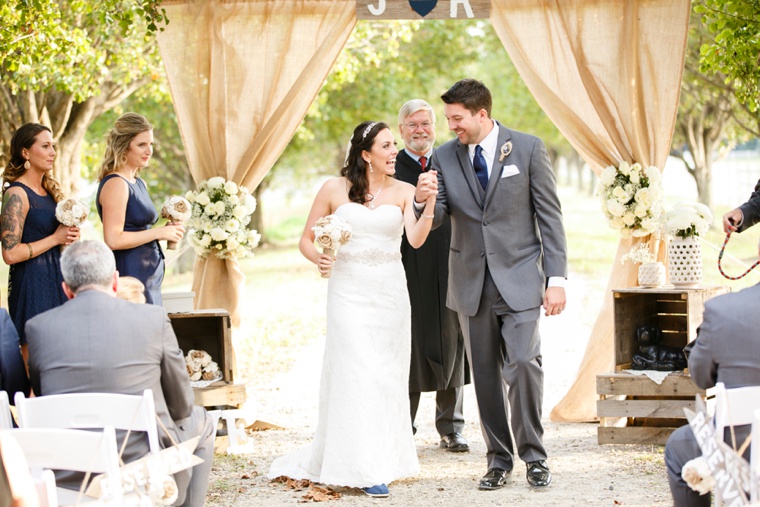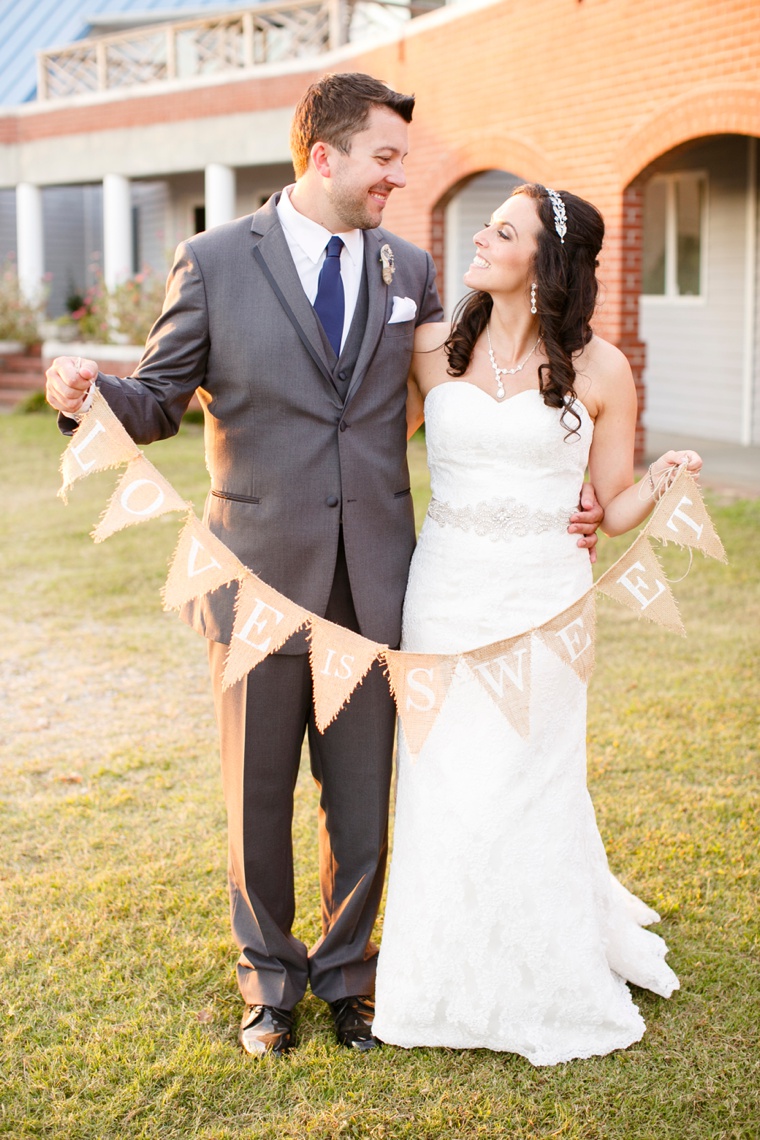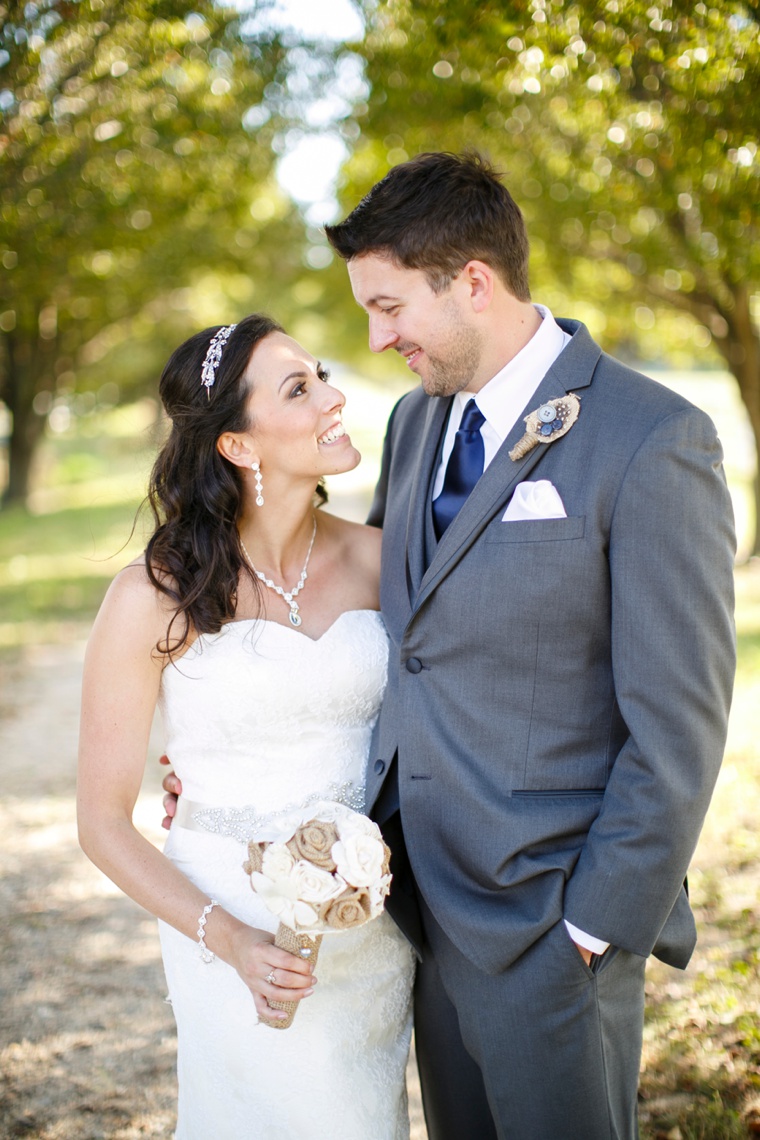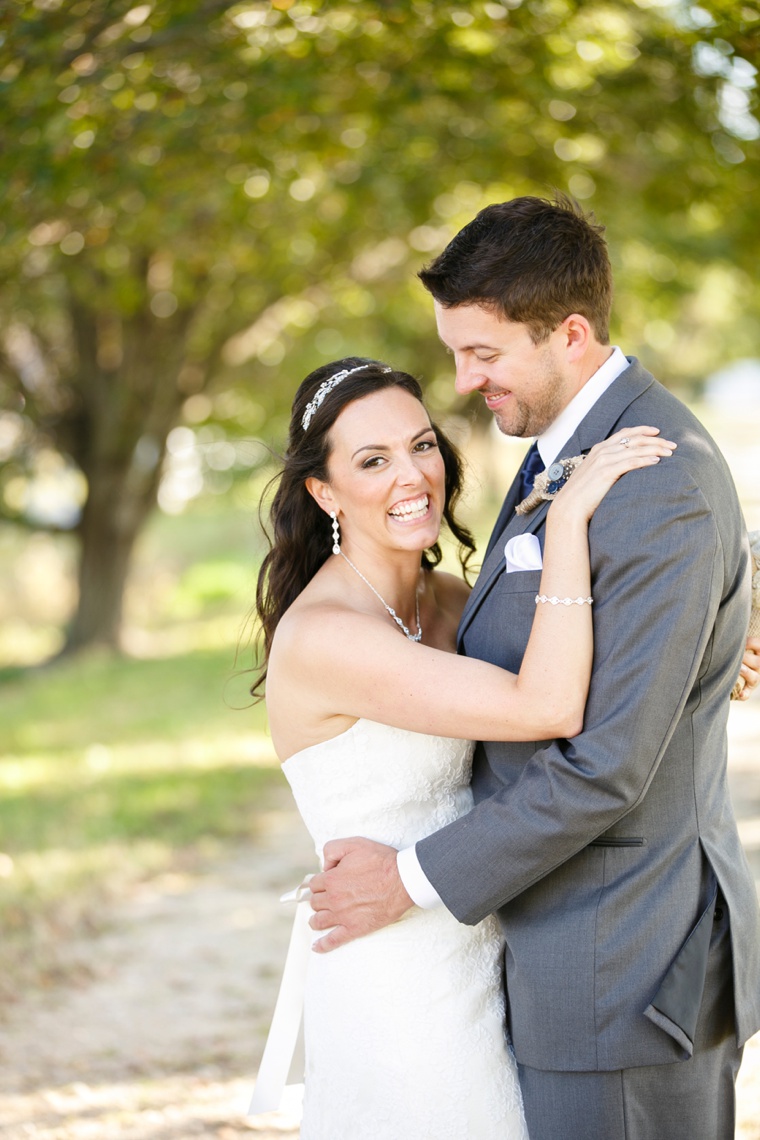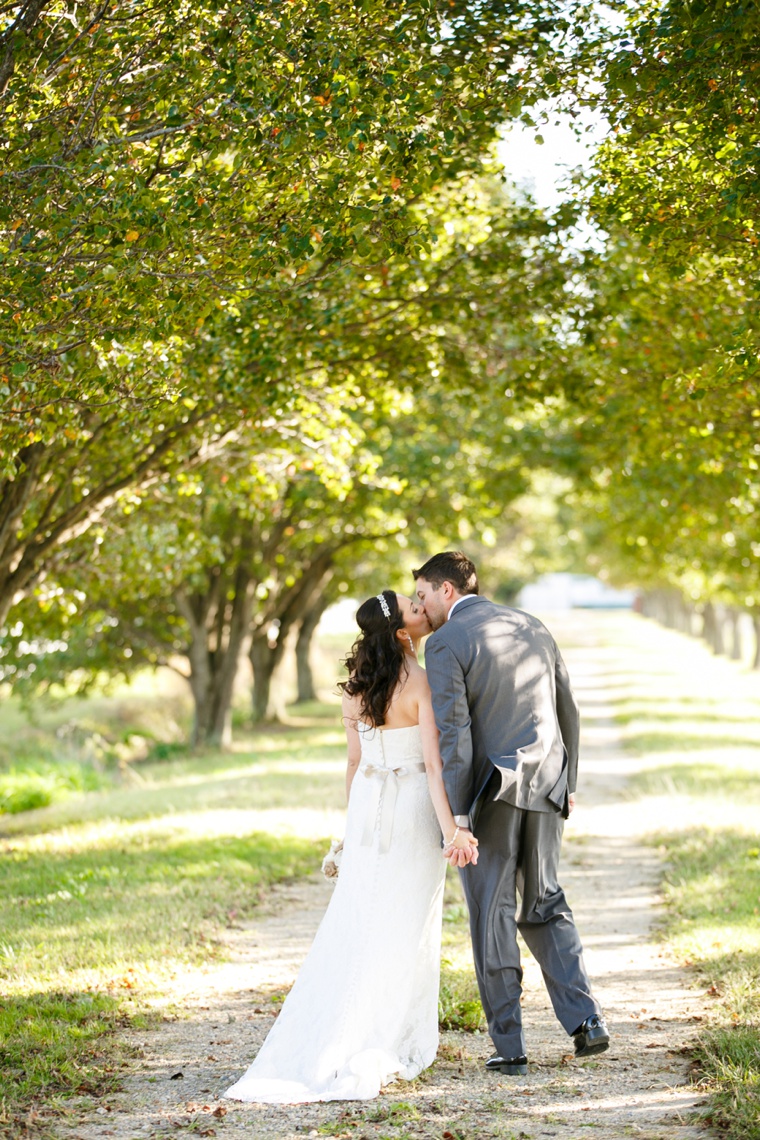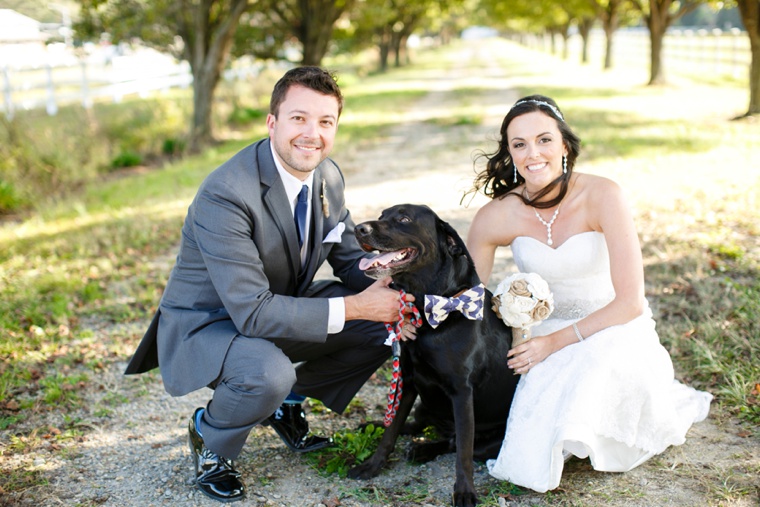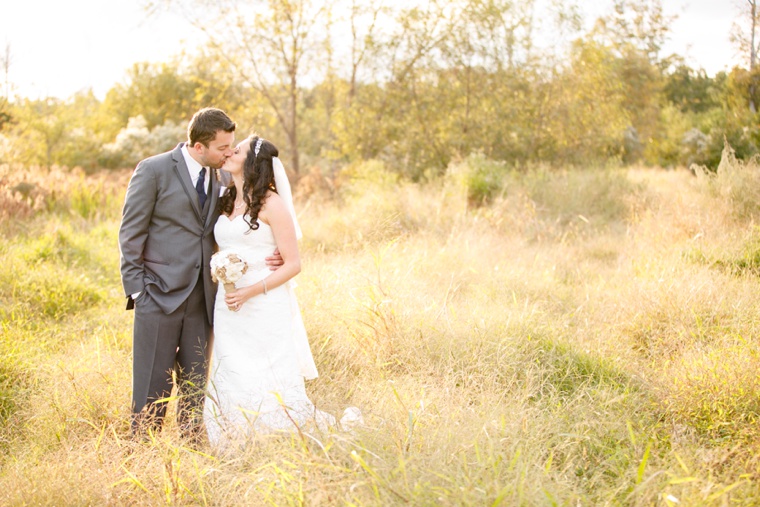 What was your inspiration for your wedding details and/or design?
Our venue really set the bar for the decorations. We picked Back Bay Farms very early on–I think within 2-3 weeks of being engaged. We fell in love with the tree lined driveways and the open feel of the field where we set our reception tent. I love the colors navy and gray together so that was also decided pretty early on. I didn't want to have too many decorations for a couple of reasons–the landscape really brought a lot of beauty for the day and probably more importantly, I was finishing my last year in my doctorate program and didn't have a lot of time to make a lot of decorations. We kept with a more rustic feel but also brought in a lot of personal family touches. In January and March 2014, Ryan and I both lost a grandfather. I wanted to make sure we had a piece of them with us. I used a piece of clothing from both of our grandfathers to sew a heart into Ryan's tie and a heart into my dress. We had thought of doing a remembrance table but I wanted to focus on the happy of the day and not the sadness that some of our loved ones weren't able to join us. Instead, we did a love roots table that had a picture of all of our grandparents and wedding pictures from both of our parents wedding days. We also used quilts that Ryan's late grandmother made to put on our hay bale couches by the firepit.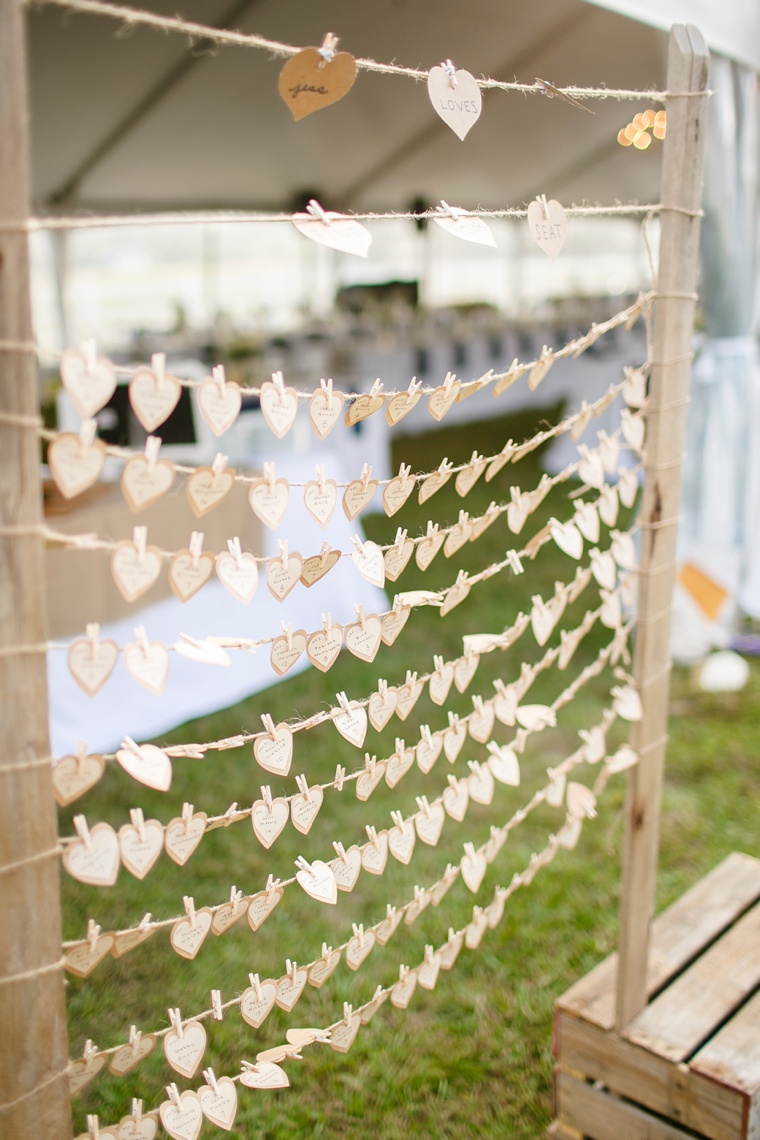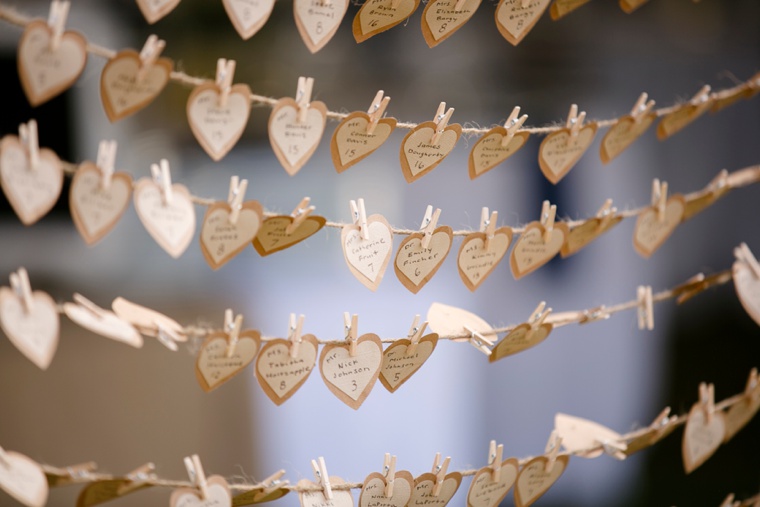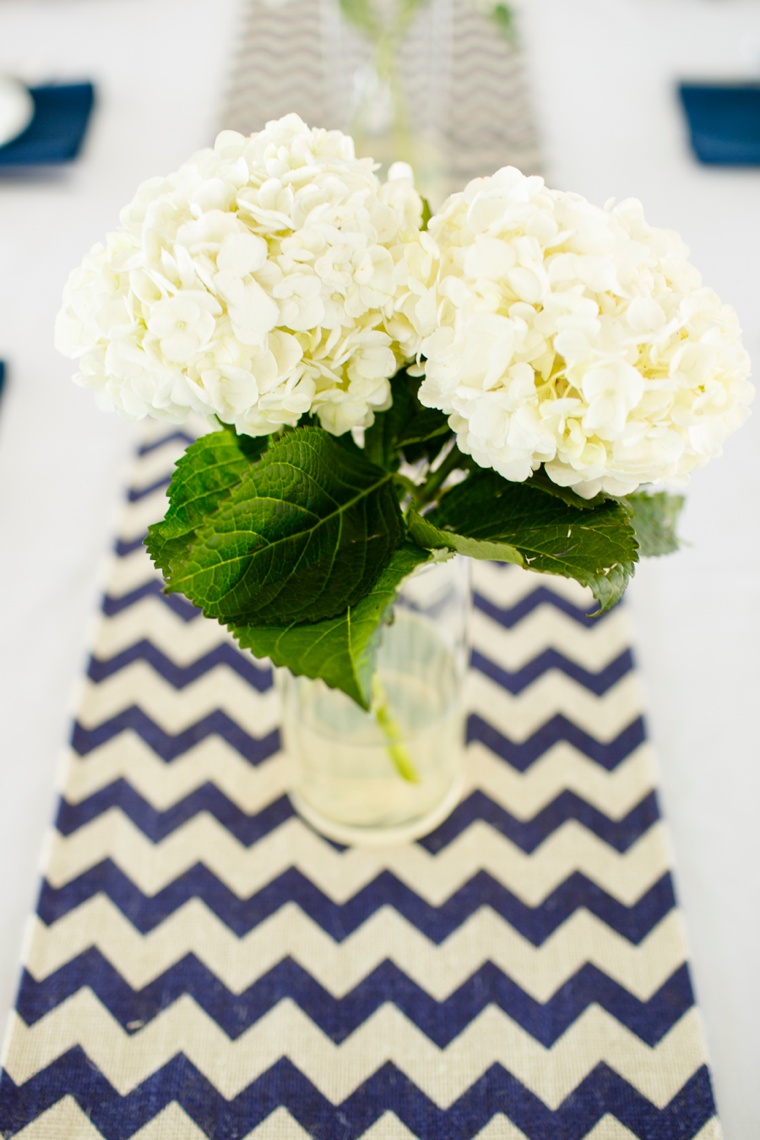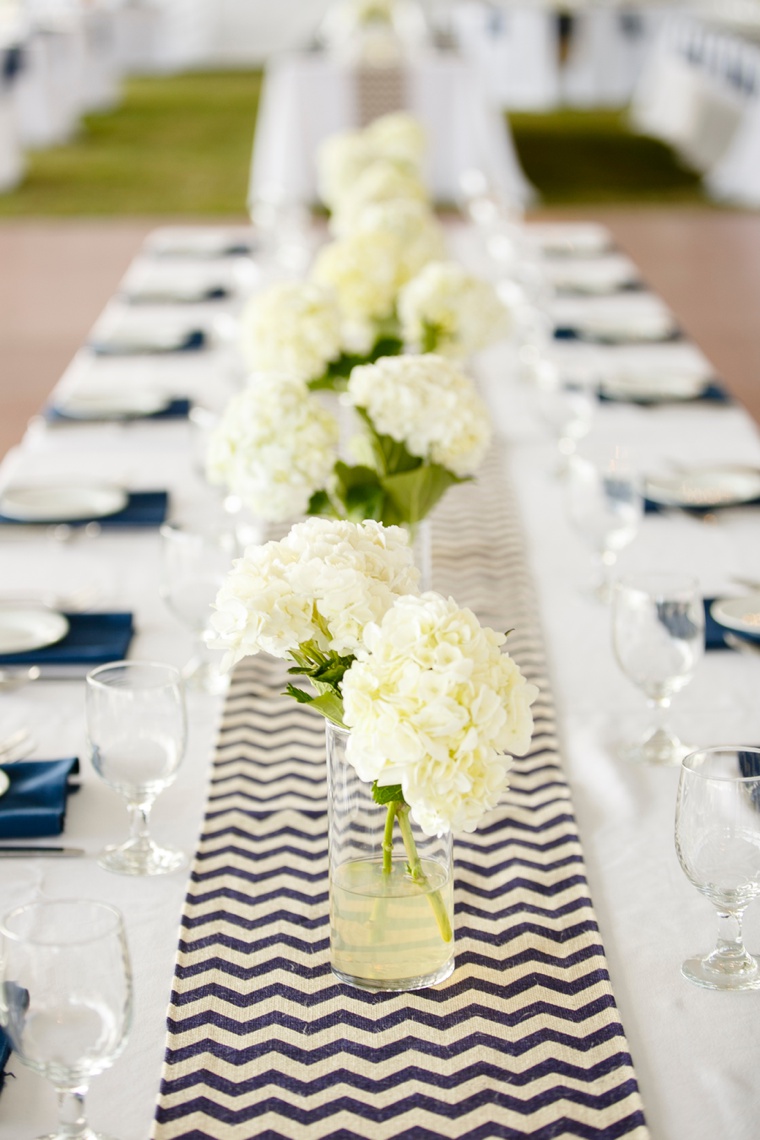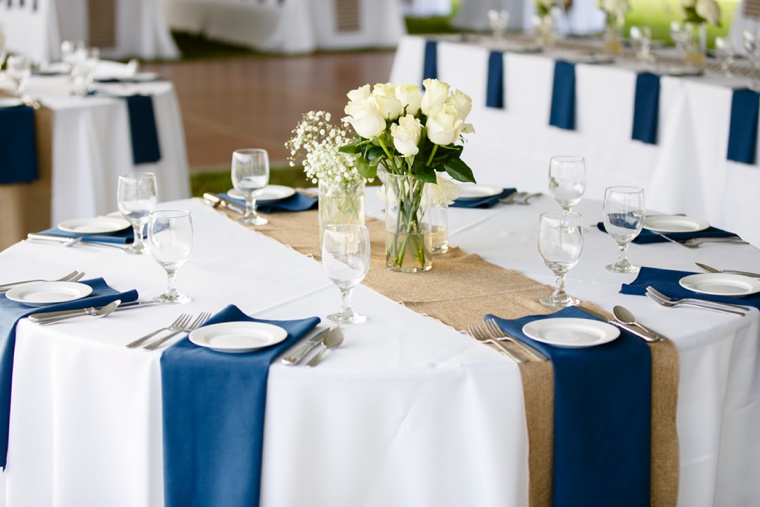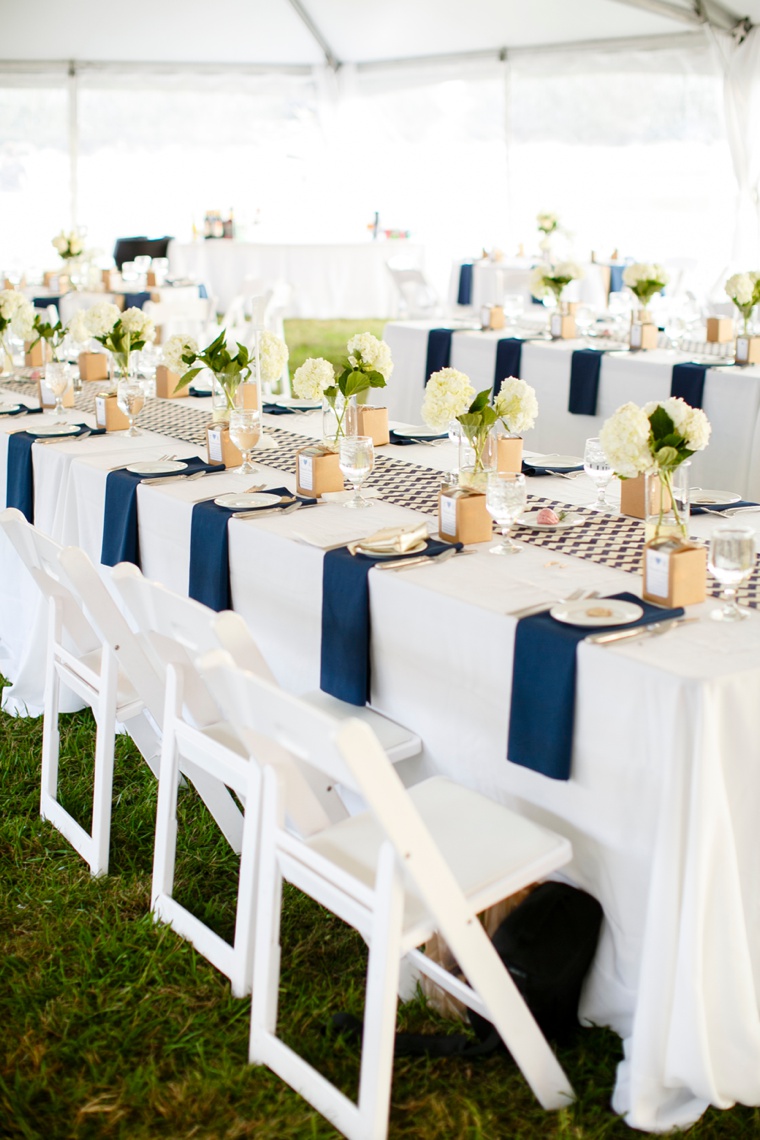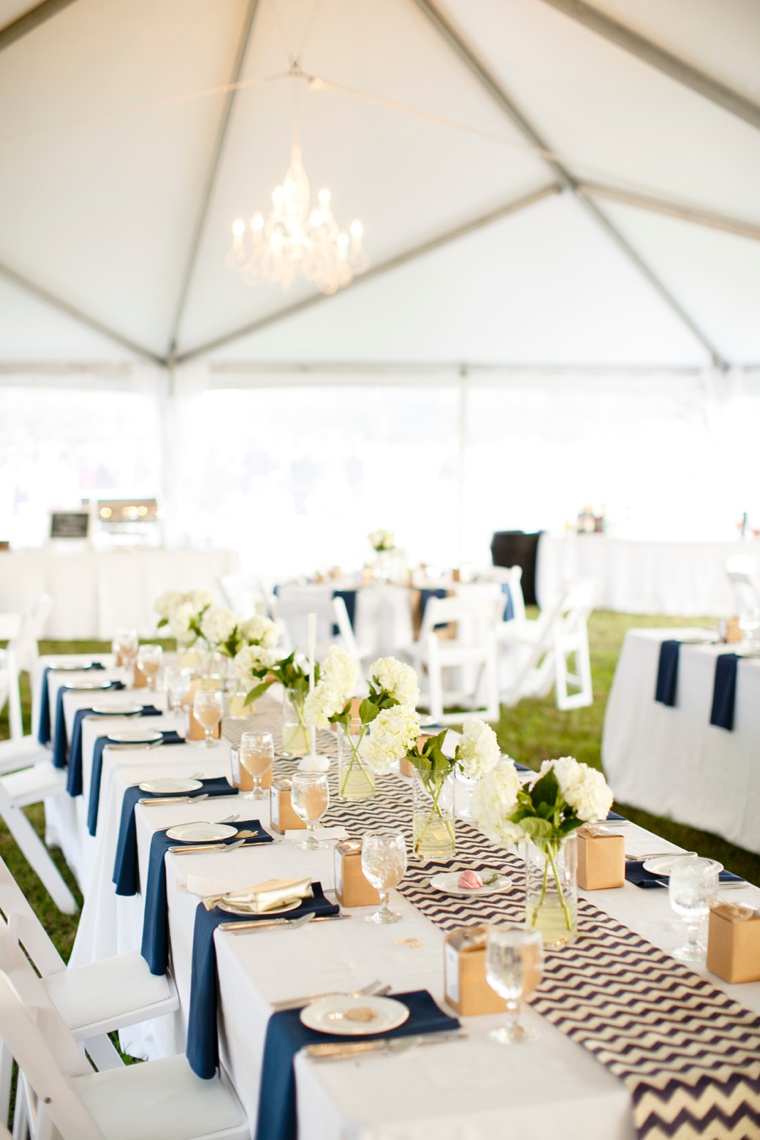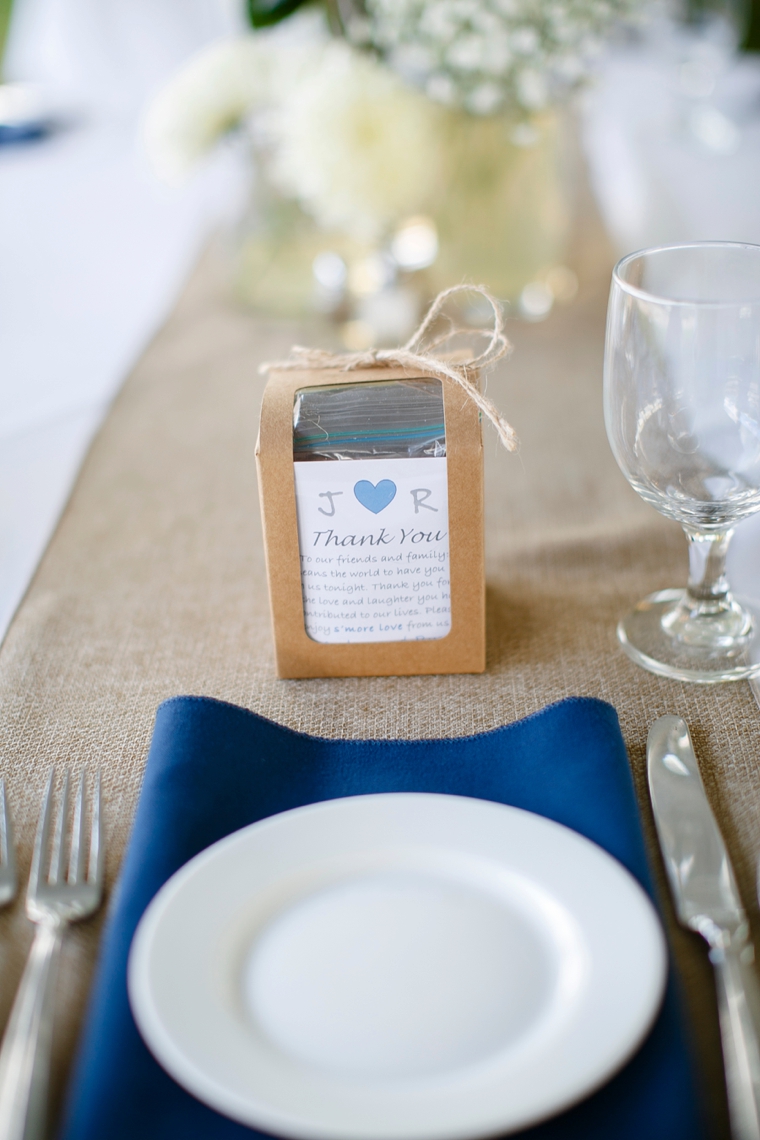 What was your favorite thing about your wedding?
It was such a stress free day. One of my bridesmaids stayed the night with me on the wedding eve. We woke up pretty early and decided to walk out to the beach to watch the sunset. I think that set the mood for the day. We just sat on the beach and laughed while we watched the sun come up. The rest of the morning was spent just hanging out with my bridal party and mom while we got our hair and makeup done. Ryan went to lunch with all of his groomsmen then went back to his parents house and they jumped in the pool before getting ready. I didn't worry one bit about a single decoration or detail at any point during the day. My second favorite thing was the dance party that we had. I have never danced as much as we did! My legs were so sore by the end of the night! We even brought out glowsticks at one point and they stayed with us on the dance floor for the rest of the evening!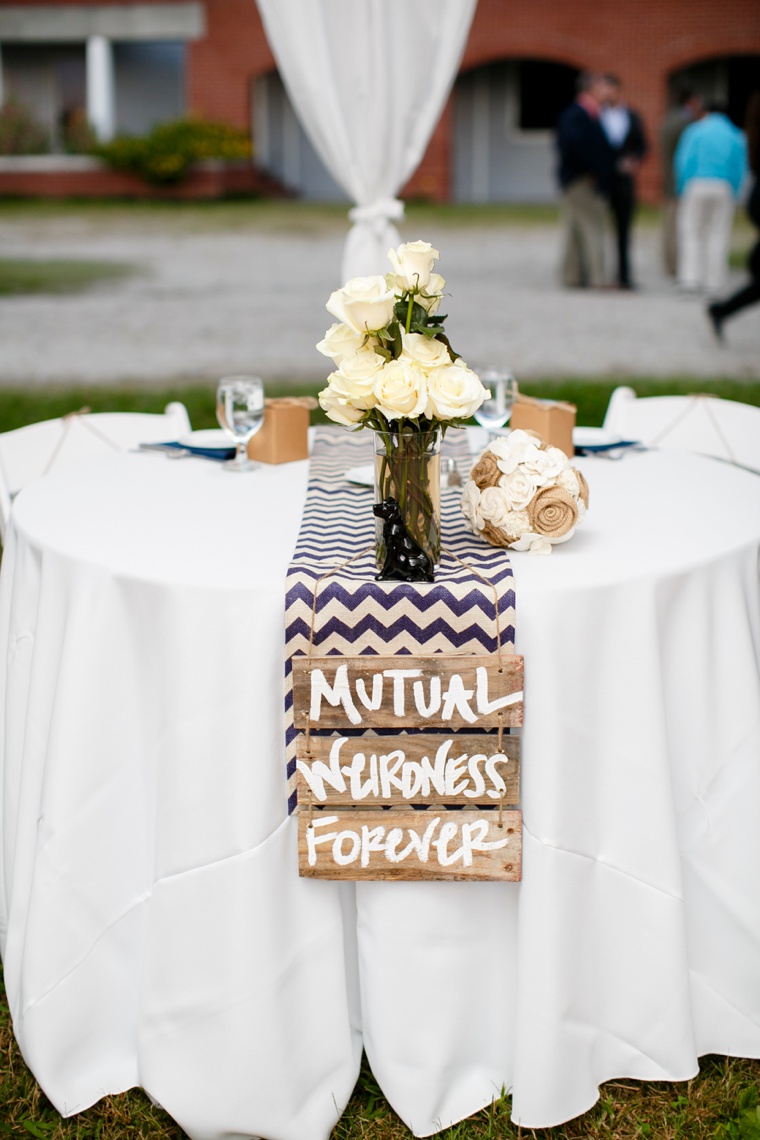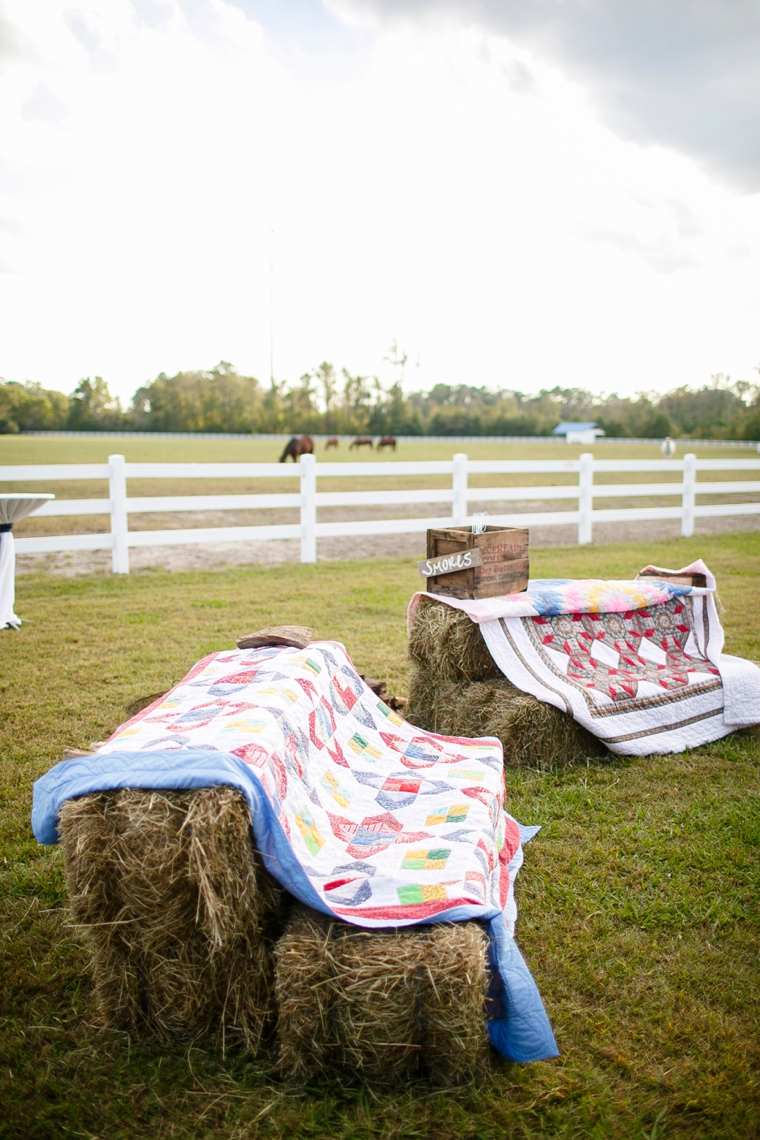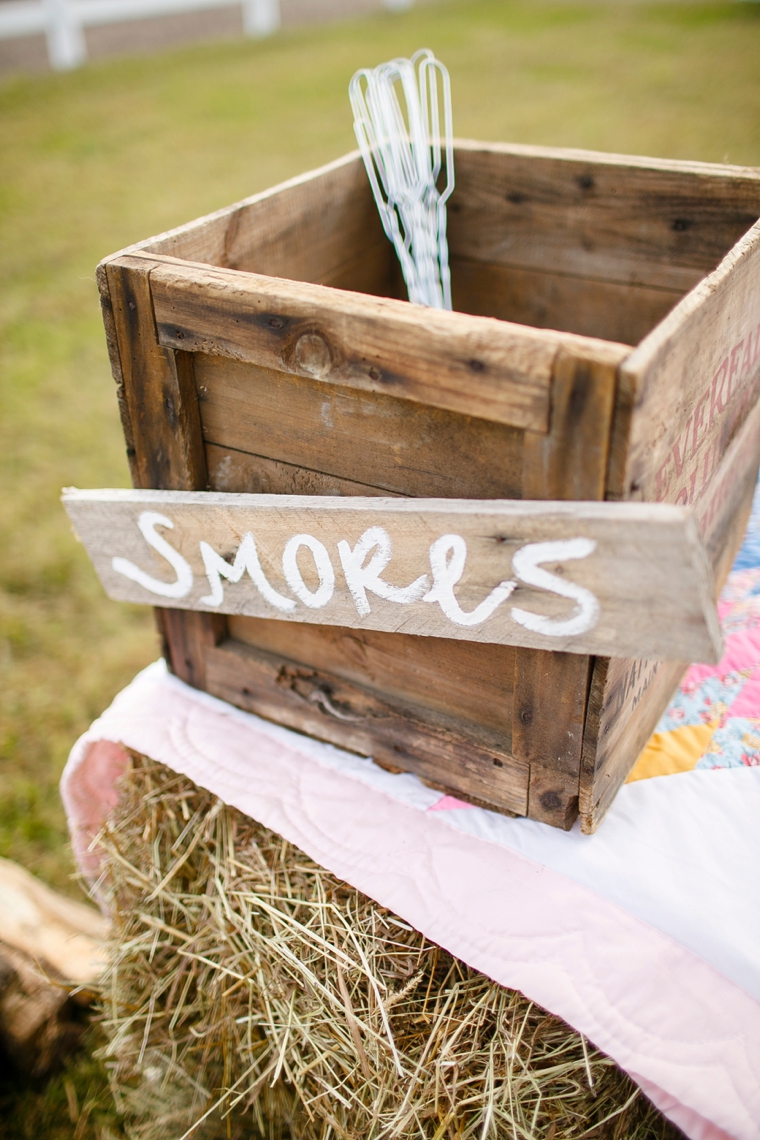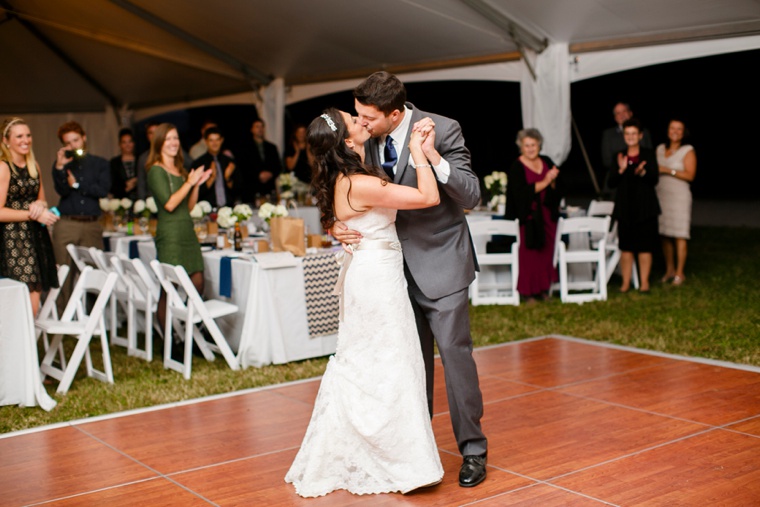 What is your best piece of advice for other brides?
My best piece of advice would be to do a first look! I did a first look with both my dad and Ryan. My dad came to the condo where the girls were getting ready to have pictures taken with me prior to us heading to BBF. I don't even think he made it past the threshold of the door before he had tears in his eyes which then caused the waterworks for everyone! Even typing this out makes me get teary eyed. We joke about it now saying that my dad was "boo-hooing" the whole day! The pictures that I have with my dad before the ceremony are some of my favorite. Afterwards, we all loaded up into the car and headed to the farm. We planned to get to there early for mine and Ryan's first look. It was so nice to get a lot of our pictures done before the ceremony, to get to spend one on one time together, and just relax before the ceremony began. We had a chance to be goofy together and get some really beautiful pictures. This allowed us the chance to make some rounds with our guests before the reception started. We never felt rushed throughout the evening and got to enjoy our cocktail hour and appetizers for a little bit before we did our grand entrance and first dance.
I love the personal touches this couple added to remember their loved ones- like the cloth hearts from loved ones sewn into the bride and groom's attire. And of course the navy and white chevron runners infuse the perfect bit of modern style into the rustic decor and setting, don't you think?
Are any of you planning on doing something special to remember your loved ones by? Share in the comments- I'd love to hear!
Vendors who made it all happen…
The following two tabs change content below.
Michelle
Artist, world traveler, crafter, and lover of weddings, Michelle is ELD's newest team member and contributor!