[Editors Note: Happy Monday y'all!! I just had to pop in to tell you that this wedding has a special place in my heart- the adorable couple is from my hometown, and they have known each other since preschool! Love it! :) Enjoy friends!]
The details in this Florida wedding from Emily Grace Design (and photographed by Mike & Ann Visual Storytellers) is so completely full of fun details and adorable touches… it's not only visually stunning, but the couple has an adorable story!
Emily of Emily Grace Design tells us: "Katy and Cooper have known each other since they were in preschool. They showed the sweetest slideshow at their rehearsal dinner that really captured their love and adventures over so many years. While getting ready, Katy even wore a button on her robe that was a childhood soccer picture of Cooper (adorable!). Everything about this day was perfection–the love of these two, the complete joy that radiated throughout the day, the incredible details they committed themselves to to make this day so completely them!"
What (or who) helped you most in your planning process and/or on your wedding day?
After obsessing over a few wedding blogs, I found my inspiration bouquet which stemmed the entire image for the big day. By creating a binder and pulling all of my ideas together, I tried to see what was cohesive and would actually fit the image and feel that my husband and I were going for. My maid of honor was my voice of approval for the entire day – standing right by my side for countless hours on the internet, in antique stores, Anthropologie, thrift shops, and Hobby Lobby. My husband was also a huge help in planning and had a lot of input about what was important to him. He even helped with a ton of DIY projects that were created for the wedding, as well. We tried our best to stick to a timeline that I found online, but in the end, this perfectionist control-freak had to learn how to delegate responsibilities and ask for help so that we would be able to pull everything together in time. Our vendors were incredible in making this day happen.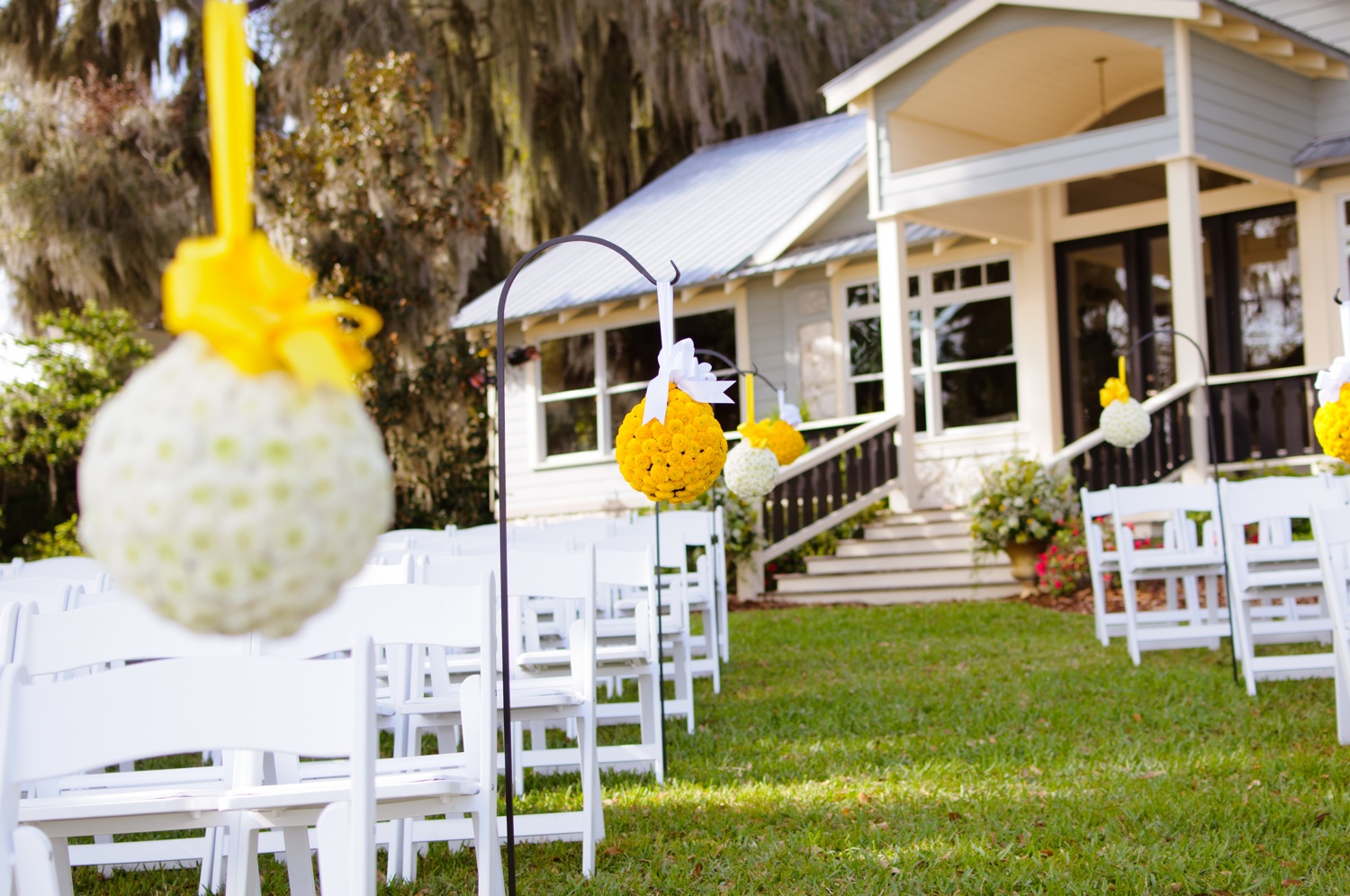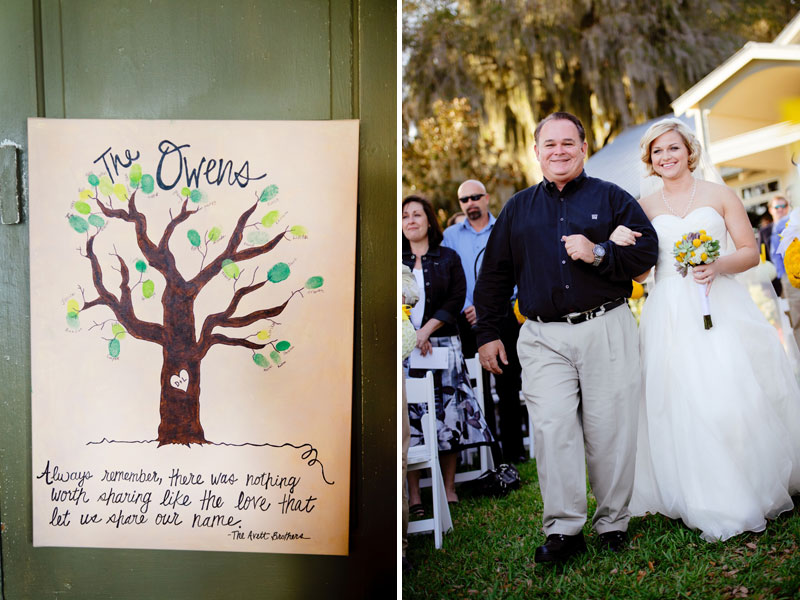 What was the most important thing to you when deciding who to work with for your wedding?
We only had 6 months to pull everything together, and therefore needed people who were ready to work quickly and efficiently. It was also imperative that our vendors understood the feel that we were going for – we wanted more of a party/celebration than a traditional wedding. We threw out a few of the normla "wedding rules" and made sure that our vendors were okay with doing something a bit off-key. Everyone that we worked with was extremely helpful, and I would highly recommend them!
What was your favorite thing about your wedding?
I love that I became a wife and received a wonderful, loving husband – and that we now have a huge family to call our own. As for aesthetics, I loved the market lighting and retro feel of the whole day. And clothes… Argyle vests, ring bearers in bow ties, corduroy Sperry's topsiders, yellow Seychelles pumps, and a ton of Etsy and Anthropologie jewelry – that makes me happy. The food was spectacular, as was the cake. But the band and our moonlight dance floor topped it all – with fire pits and s'mores not far away. The entire wedding was perfection… it was just my favorite day.
I've heard of some long-lasting couples, but I have to say that this one probably takes the cake! I think it's totally adorable that they've known each other since preschool! I also love their adorable wedding style. I think it's a great eclectic mix, and love that it was inspired by Katie's desired bouquet! What inspired your wedding style? xoxo, Elisa
Vendors who made it all happen…
The following two tabs change content below.