When a talented event planner and stylist marries an engineer, you not only get a beautifully crafted wedding day, but also one that includes unique design elements… like custom 3D printed geometric shapes hanging from the ceiling and a personalized whiskey bar with his and her cocktails!
Kasey and Mike created a casual boho vibe for their ballroom wedding day, and invited guests to enjoy a weekend of celebration with welcome baskets upon checking into their hotel. They opted to go sans wedding party and skip the portraits on the day of their wedding, in order to be fully present and in the moment when surrounded by their closest friends and family. Don't worry, we still have stunning portraits for you, as Kasey and Mike scheduled a photo session with their photographer, The McCartneys Photography, a few days after their wedding to capture moments together in a relaxed setting.
We've included a few snippets from Kasey of Kase Styles, the bride who also doubled as the event stylist throughout, so make sure you catch her favorite moments of their special day.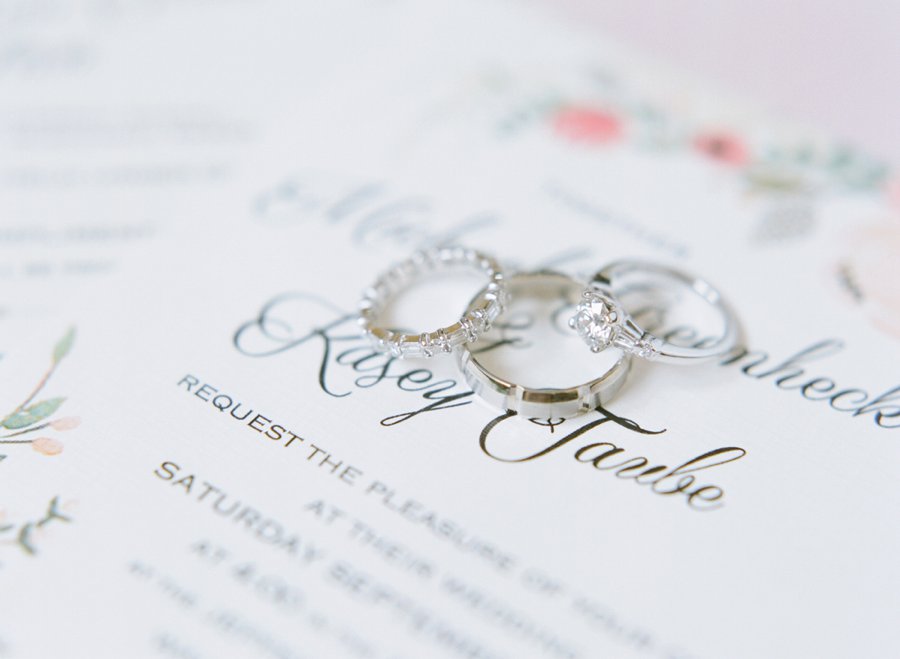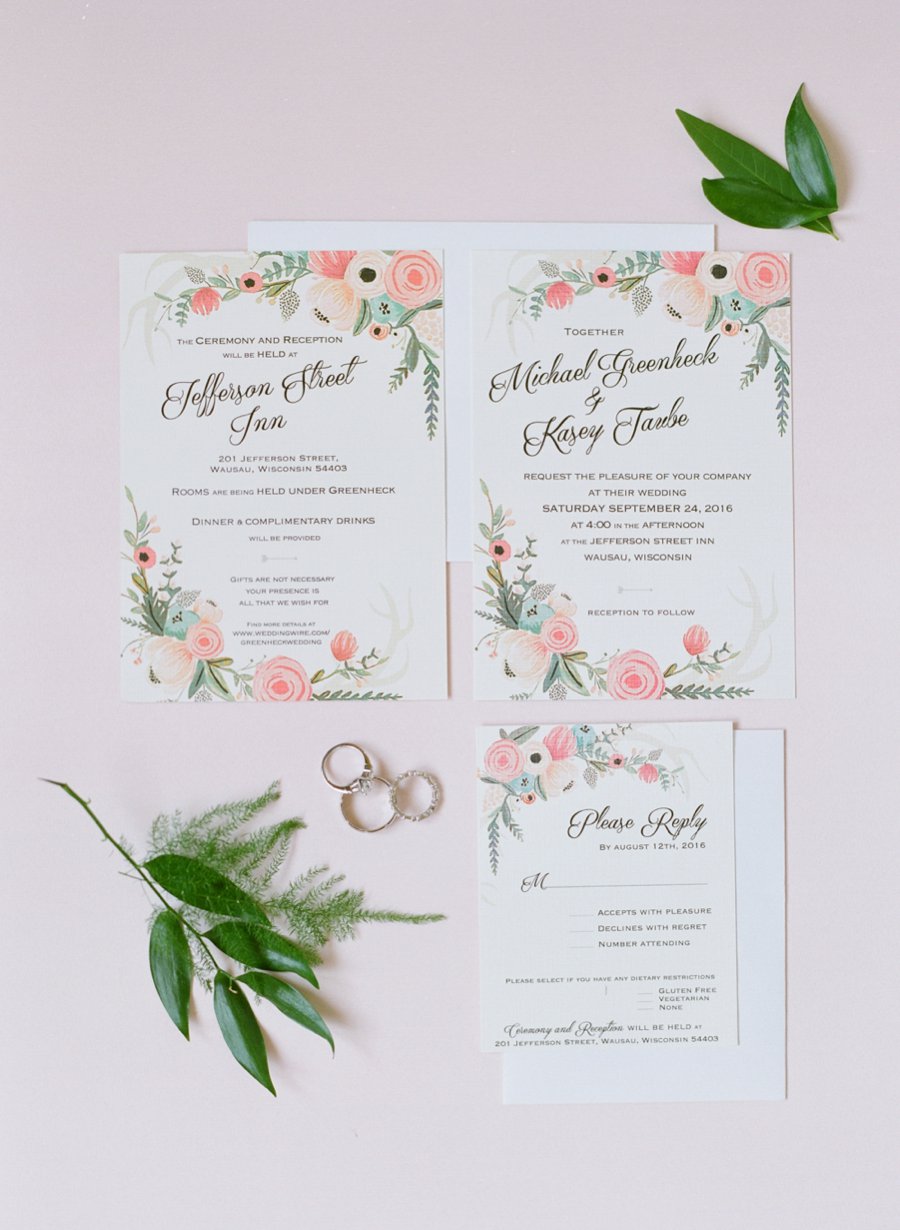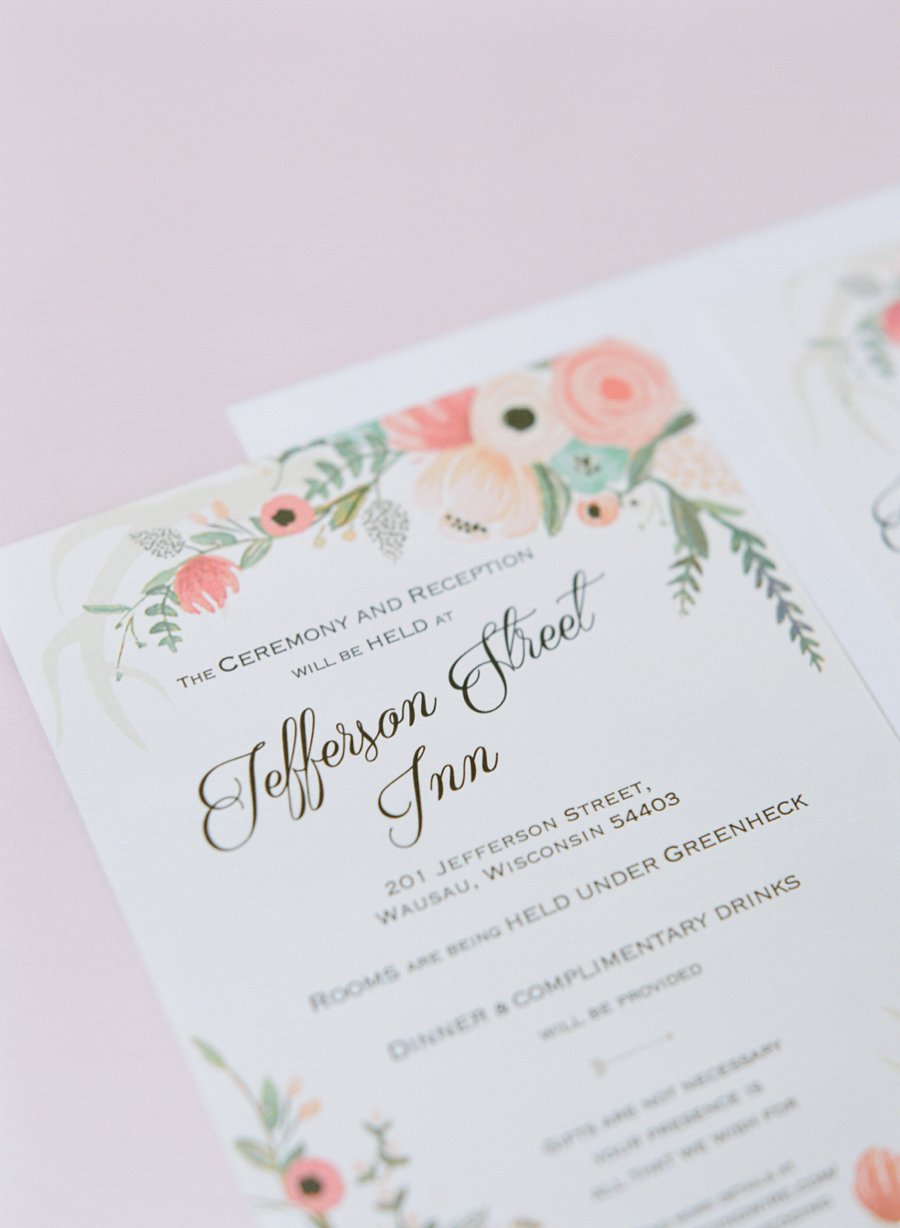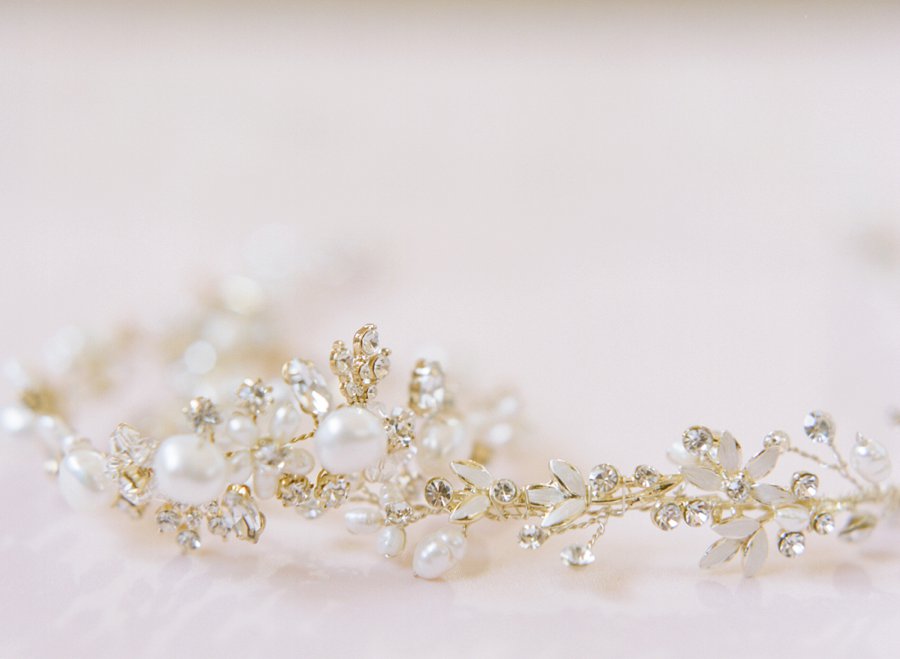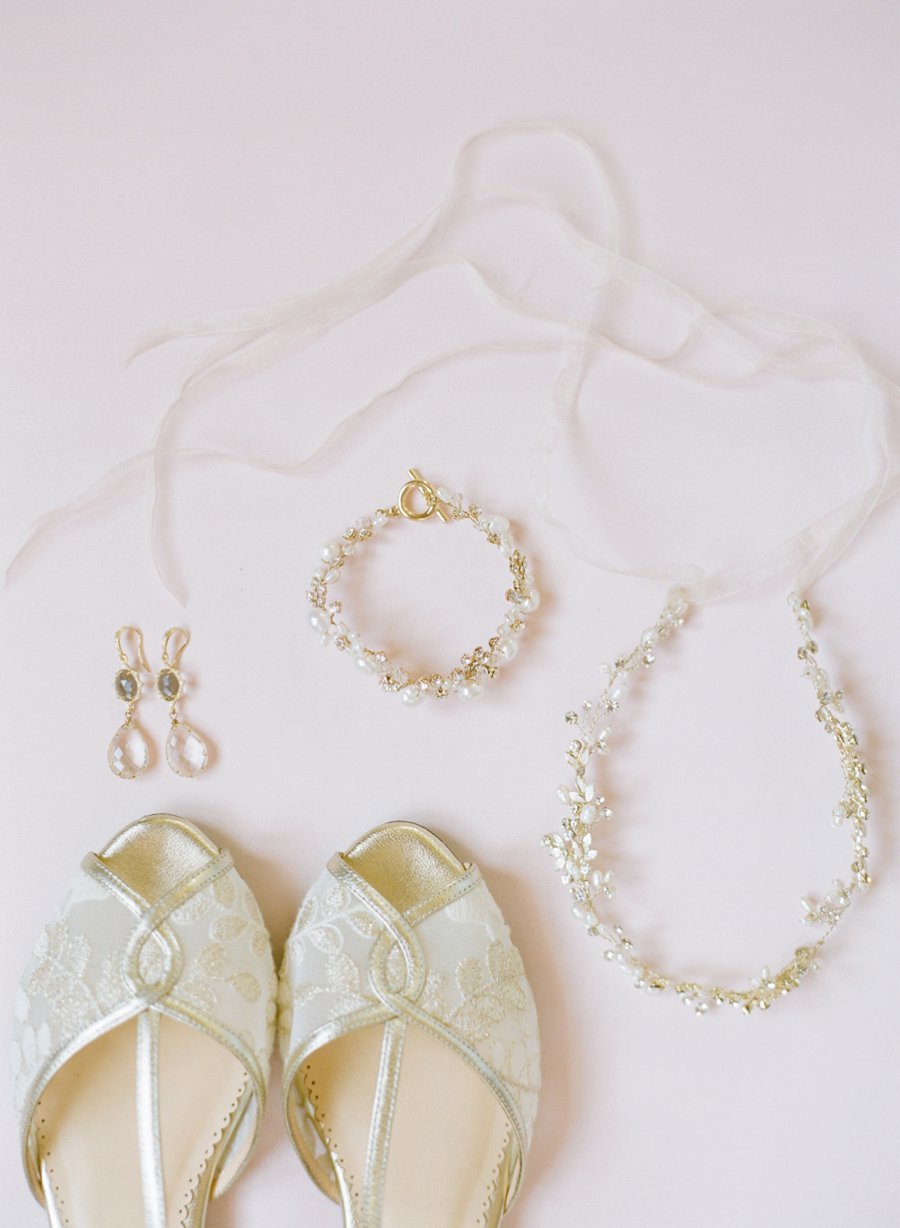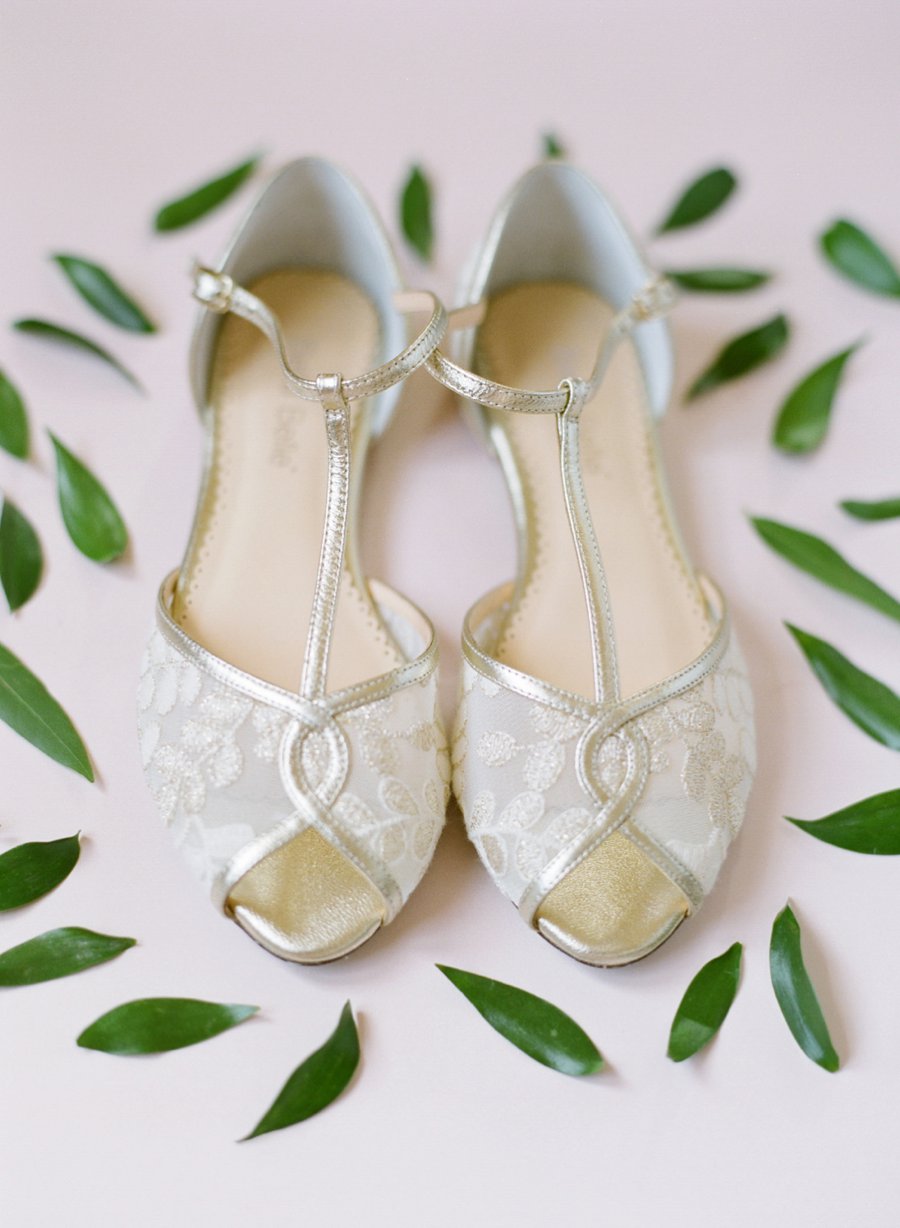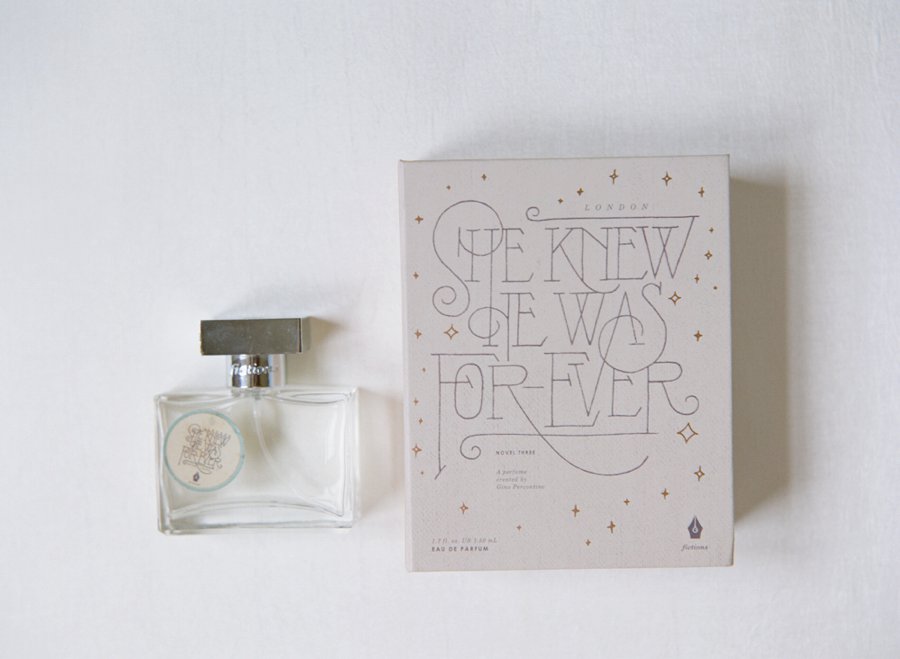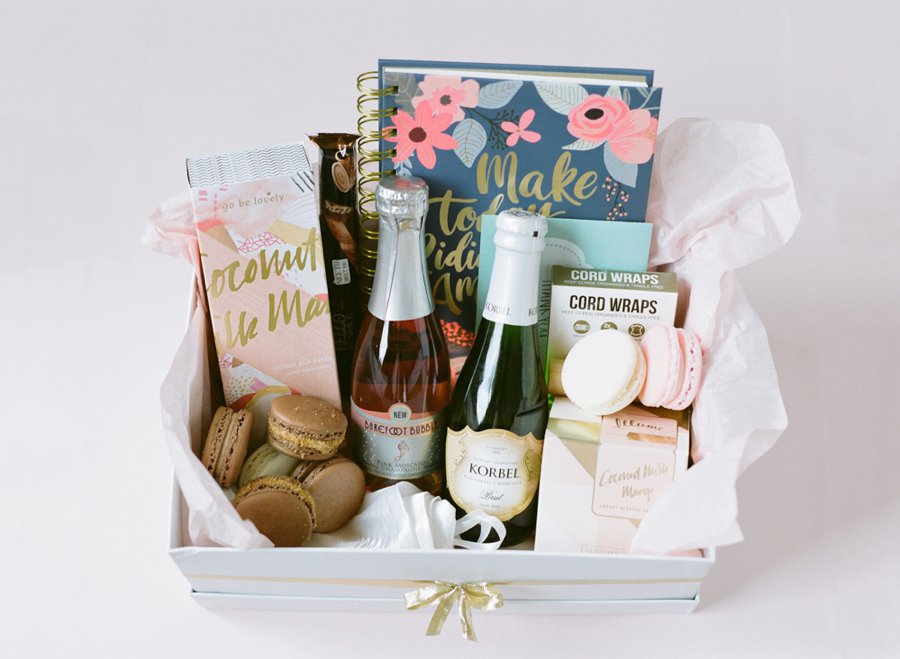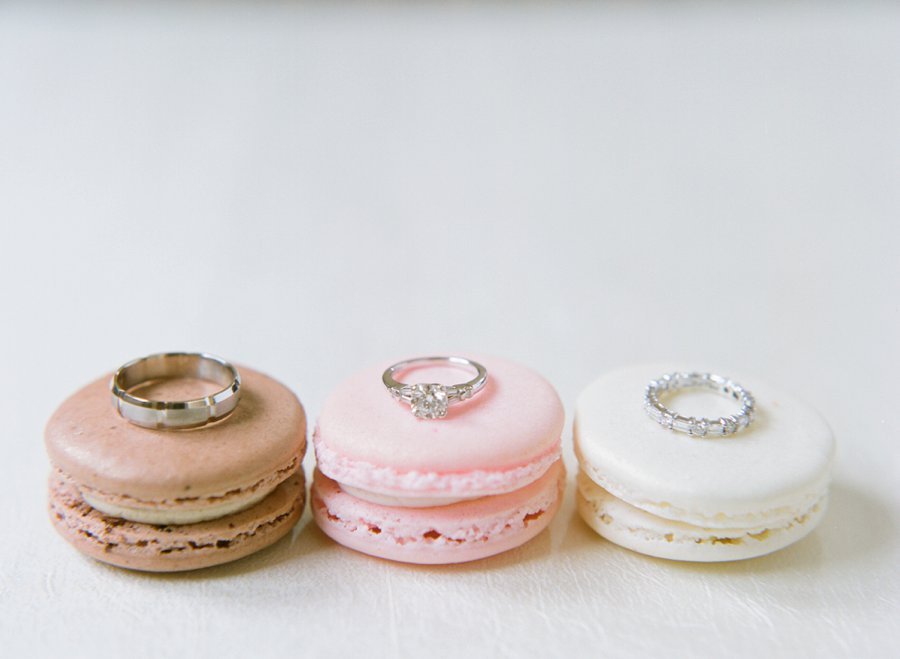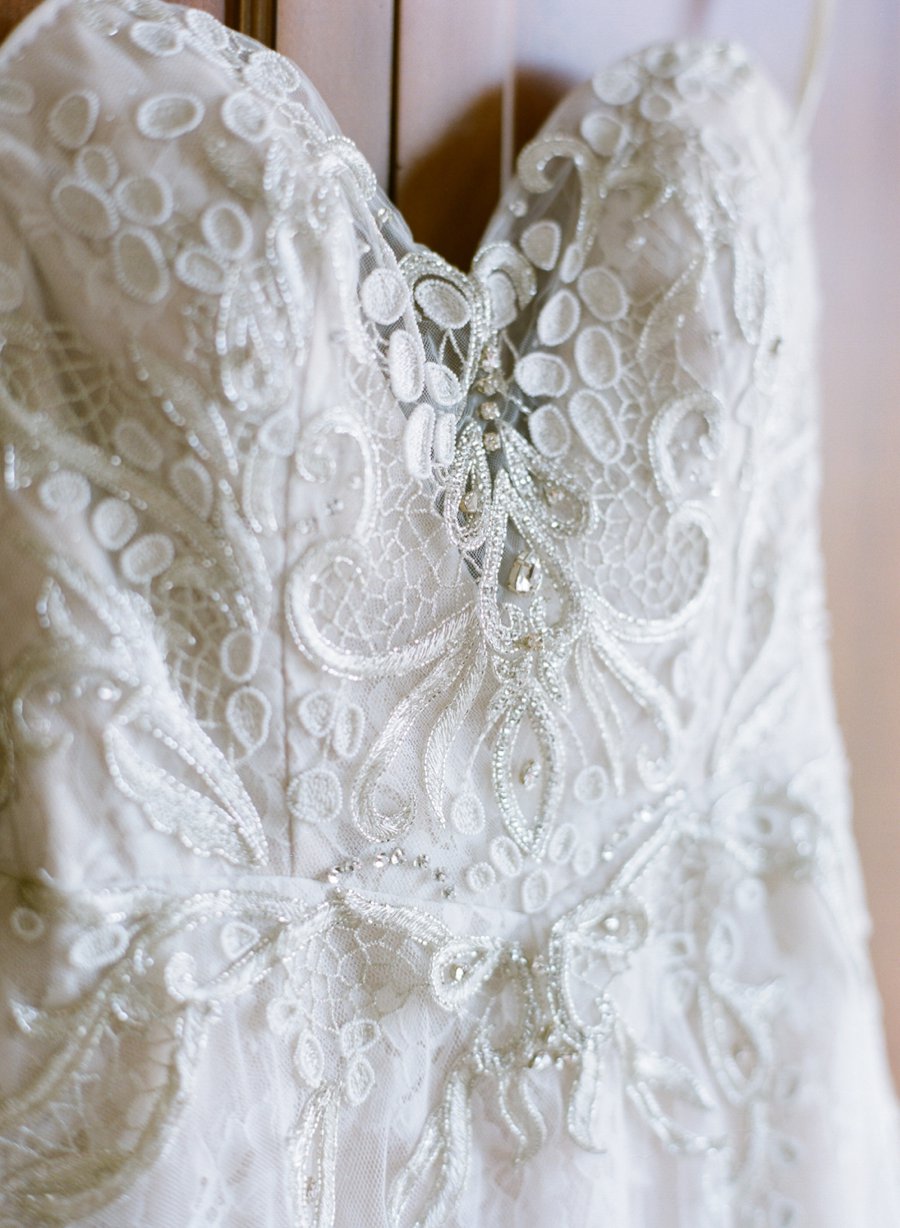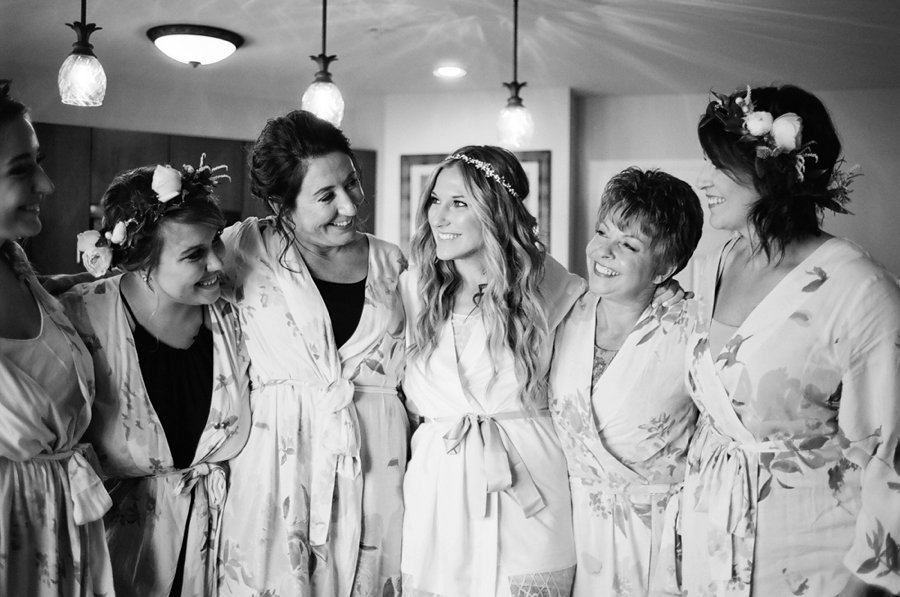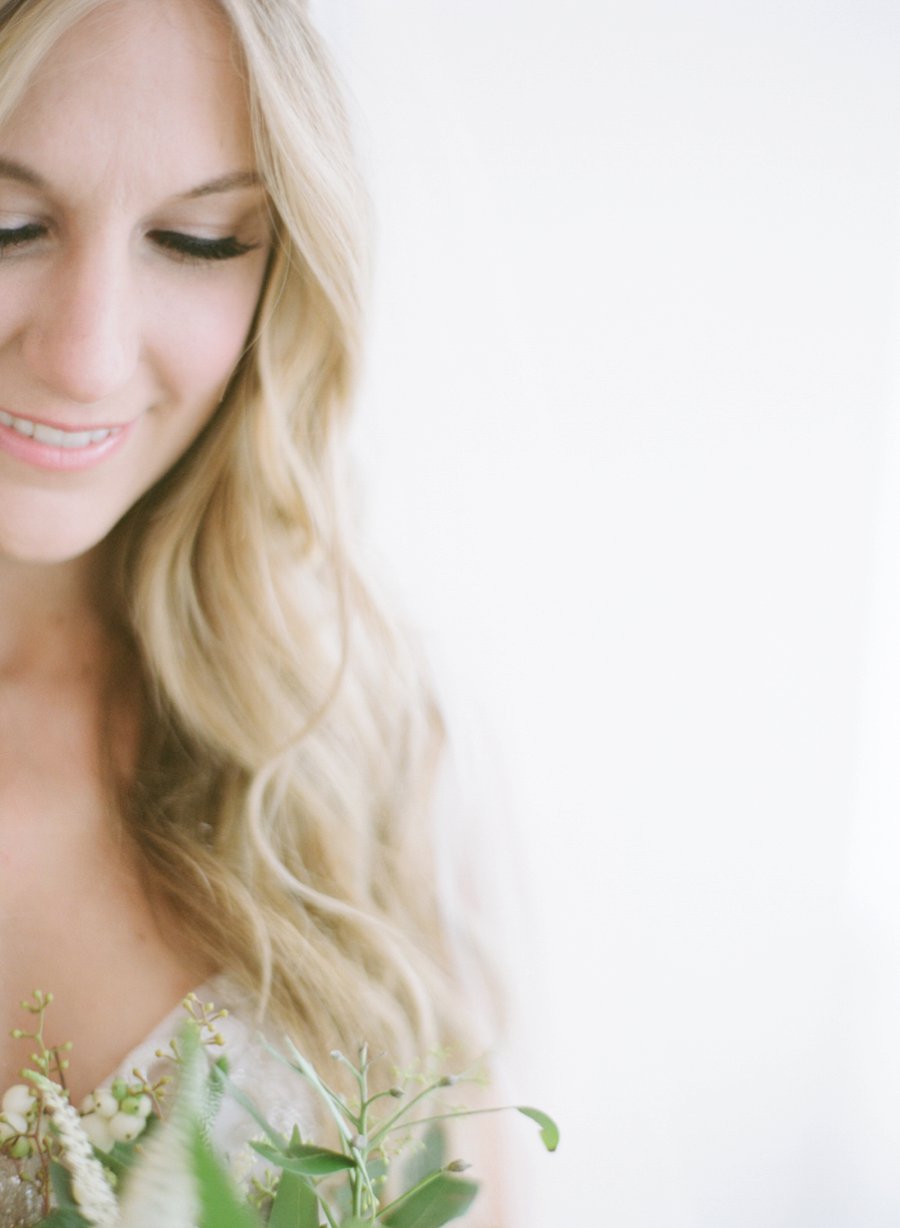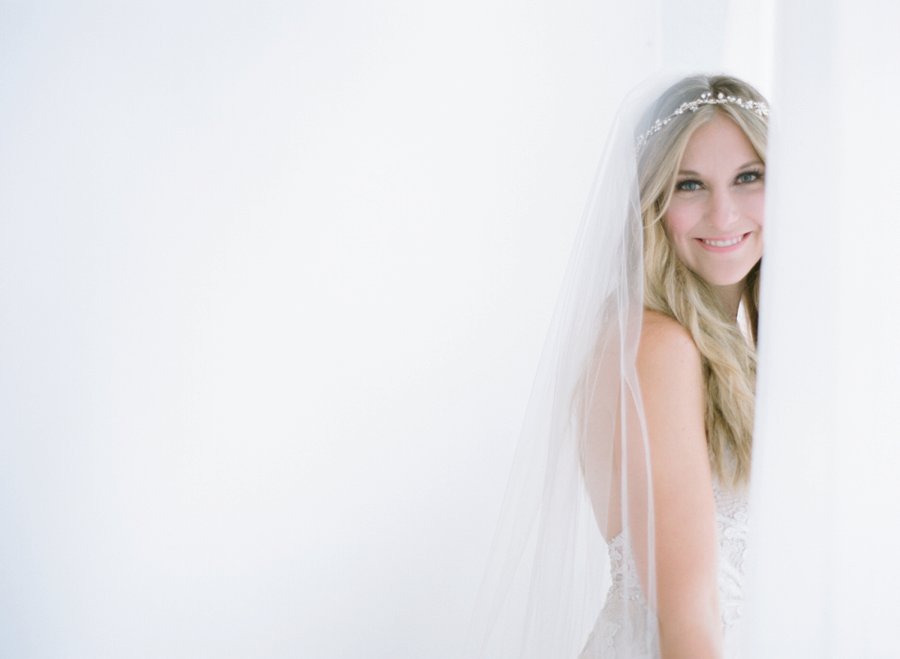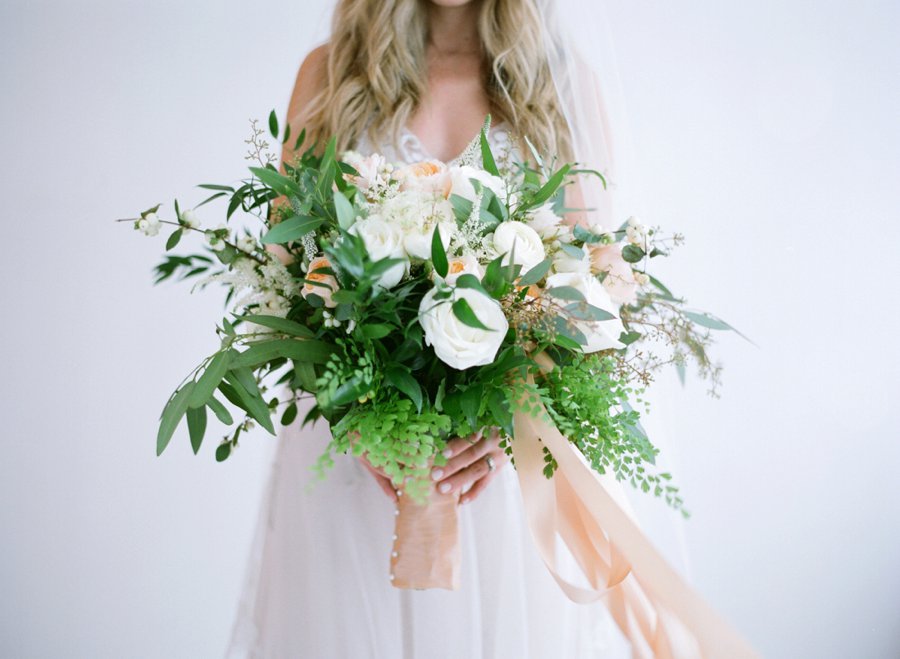 "In addition to marrying Mike, the MOST important part of the wedding to me was the decor and creating an overall "experience" for our guests. I wanted them to walk in and feel like they were at an event rather than a traditional "wedding." Mike and I got to incorporate our favorite foods in the form of tapas which was really important to us! We got to 3D print some decor which was AMAZING, as Mike is an engineer and had access to a 3D printer so it made it even more special that we got to do that together. My sister helped with design and getting the paint and PVC pipe, I spray painted all the PVC and Mike printed the corners."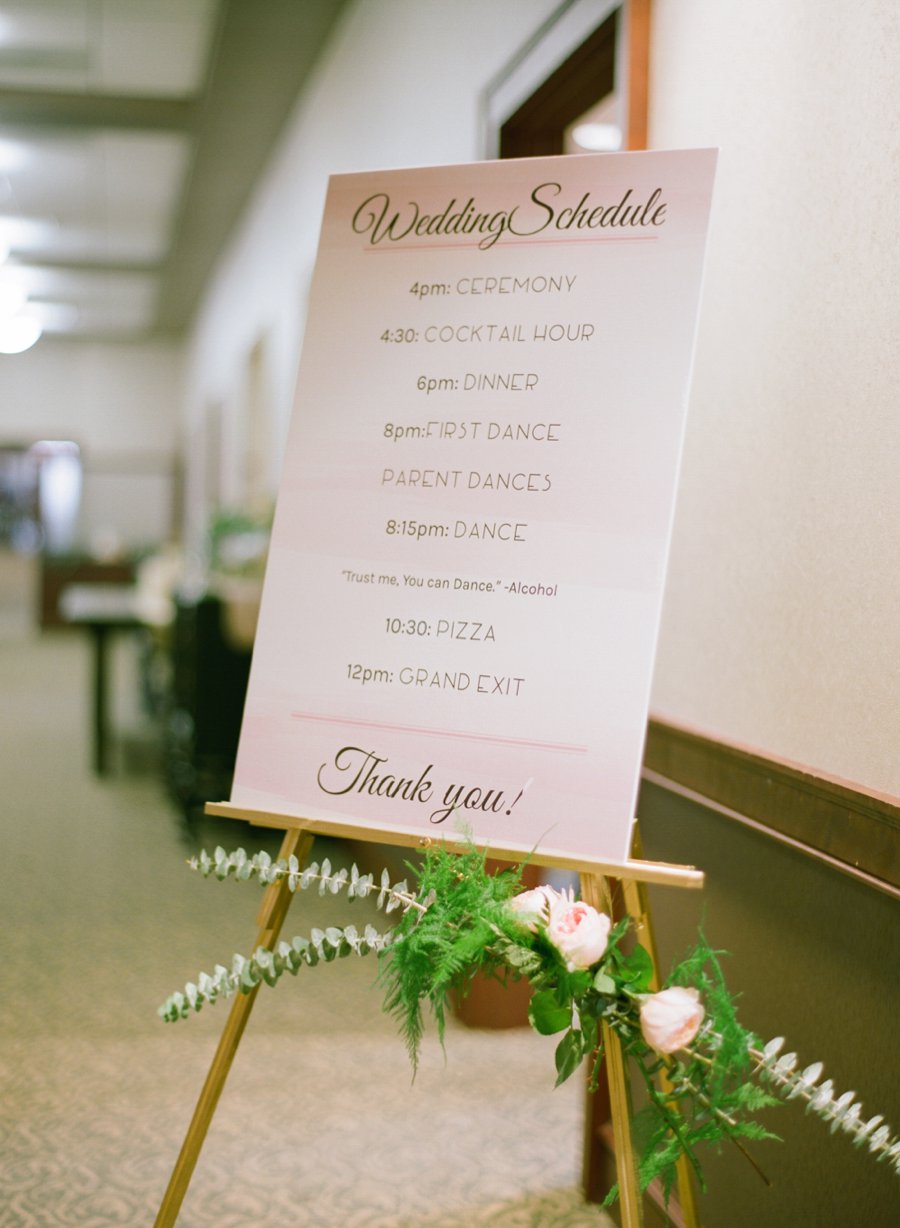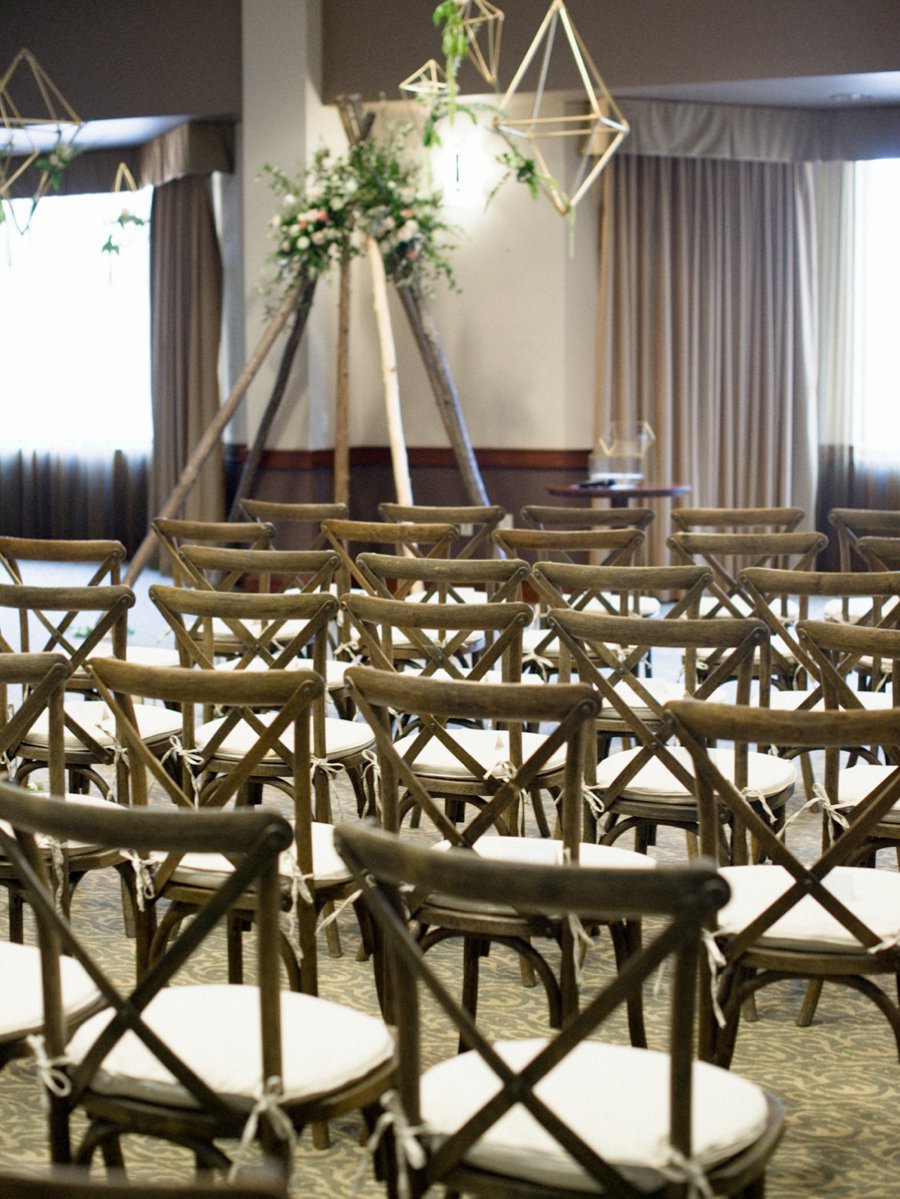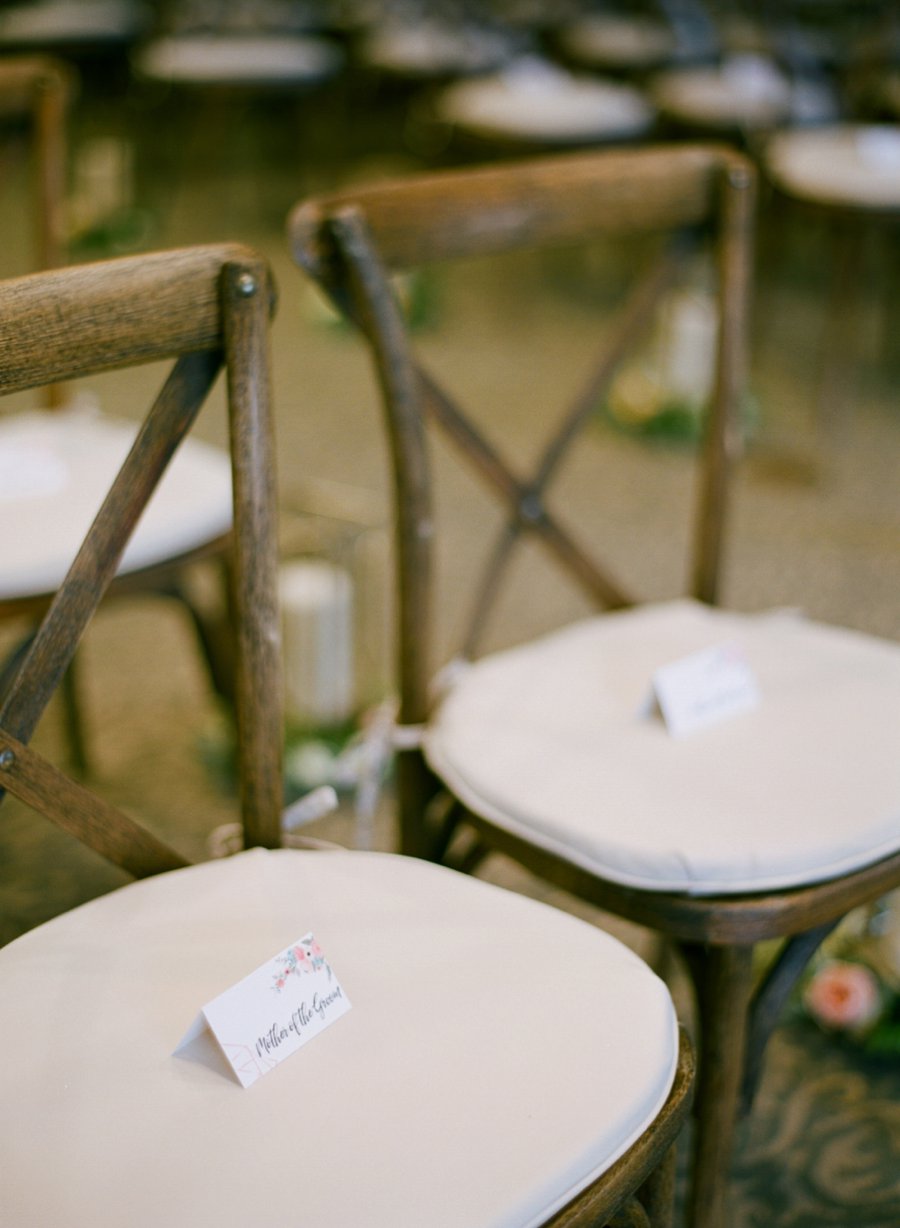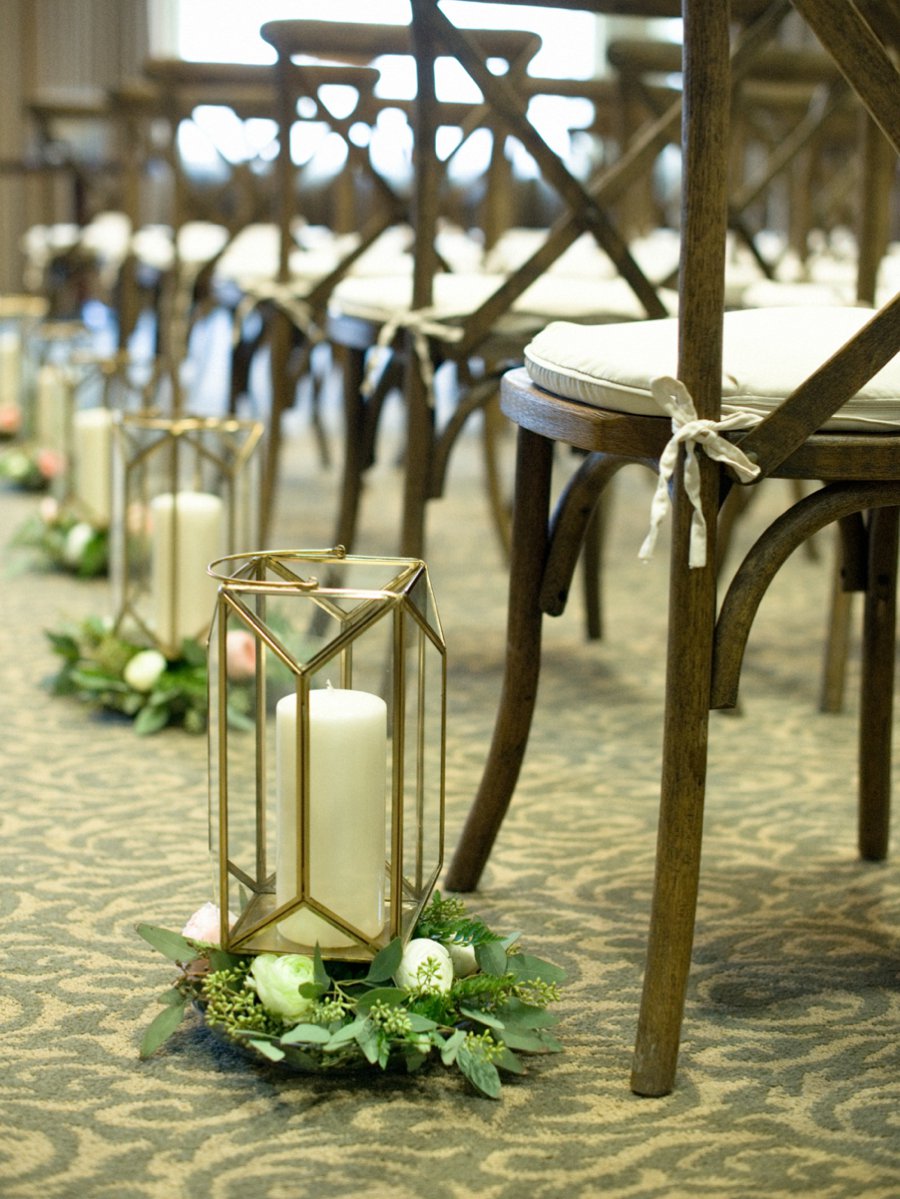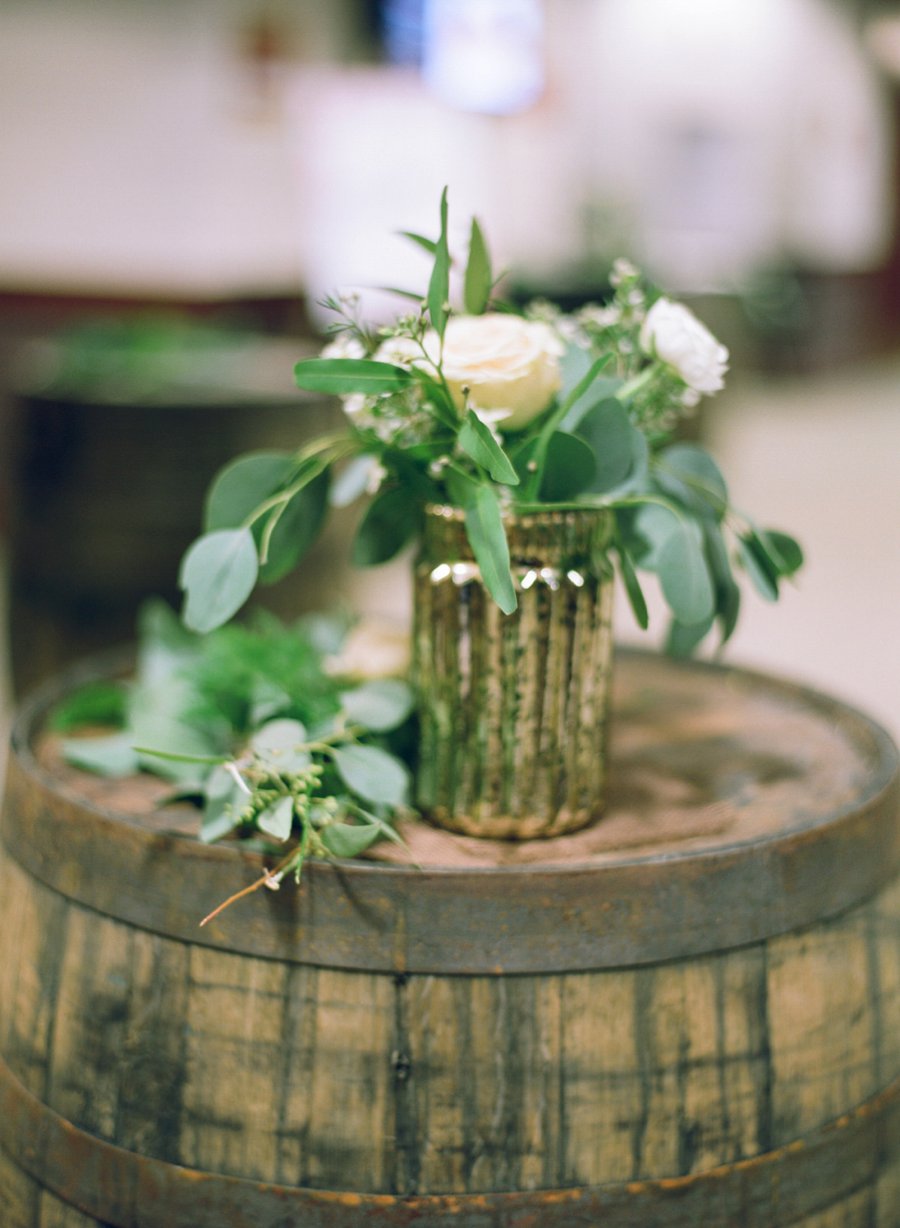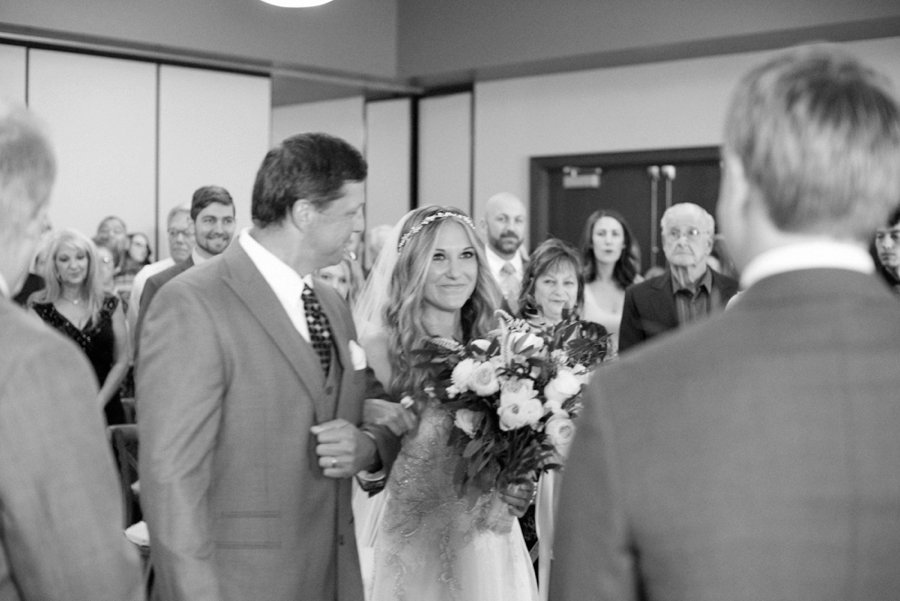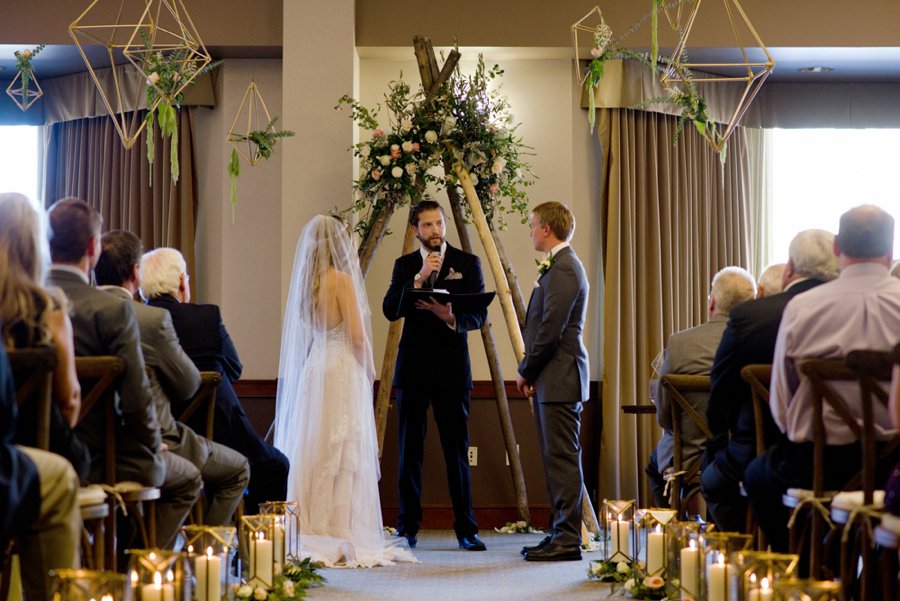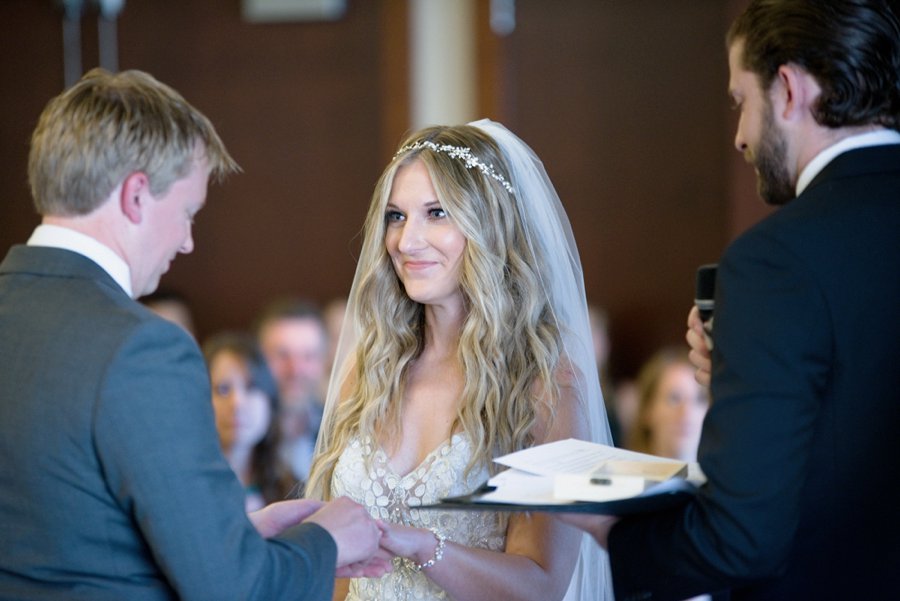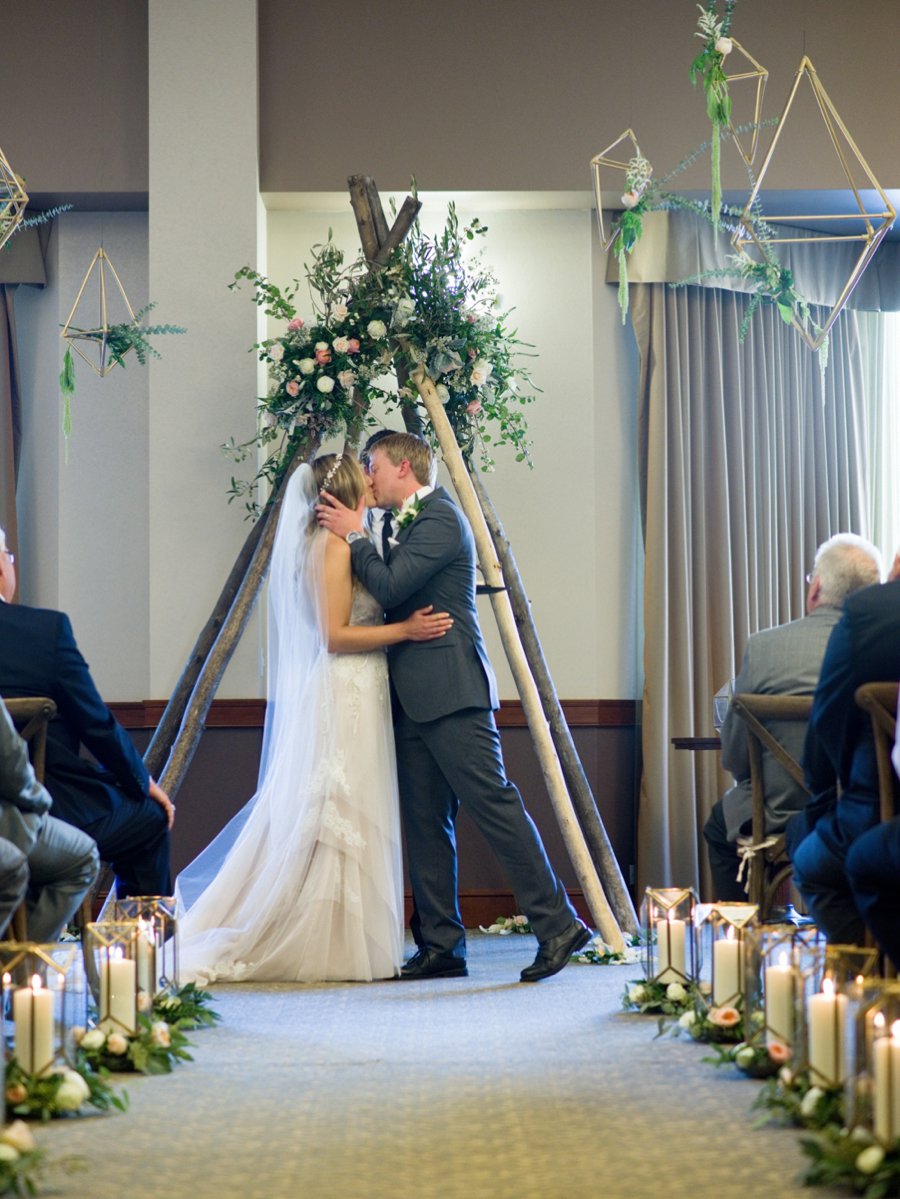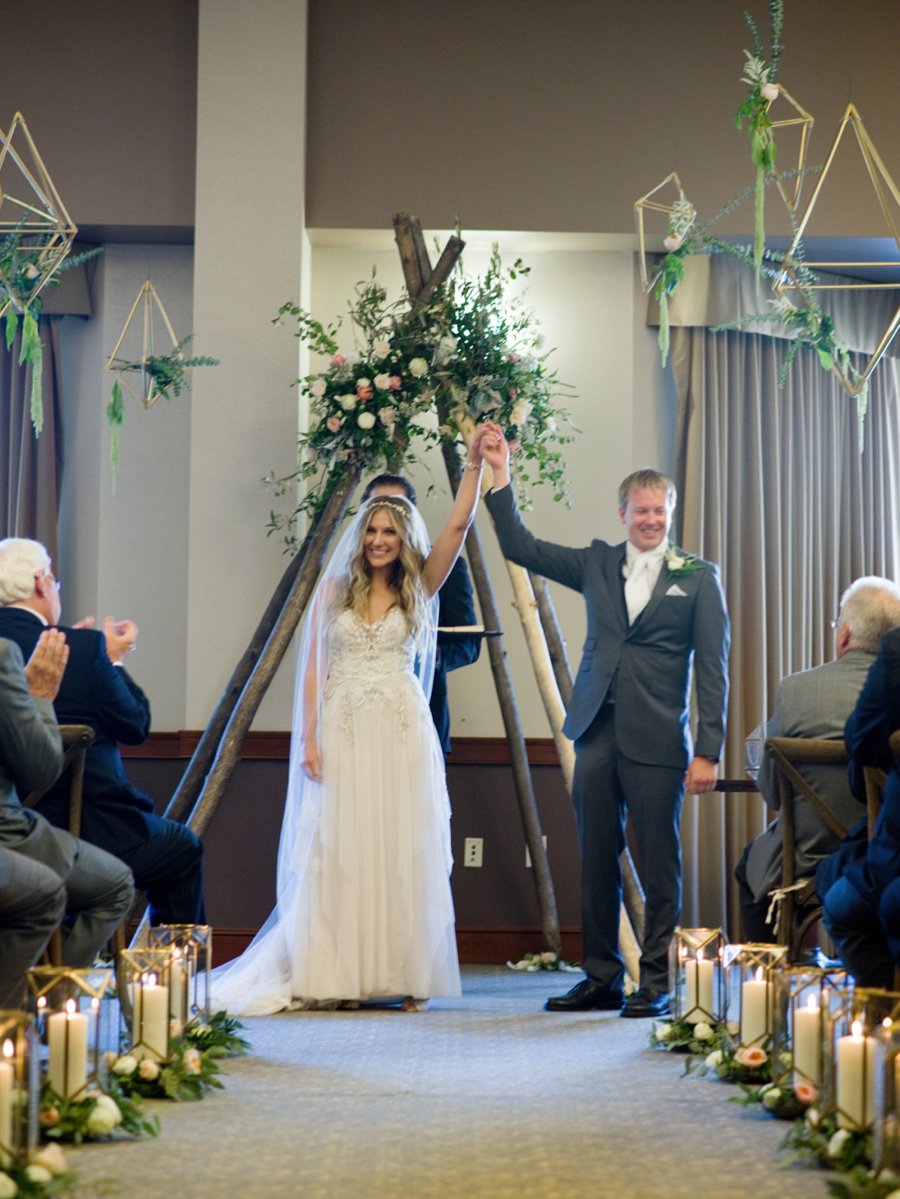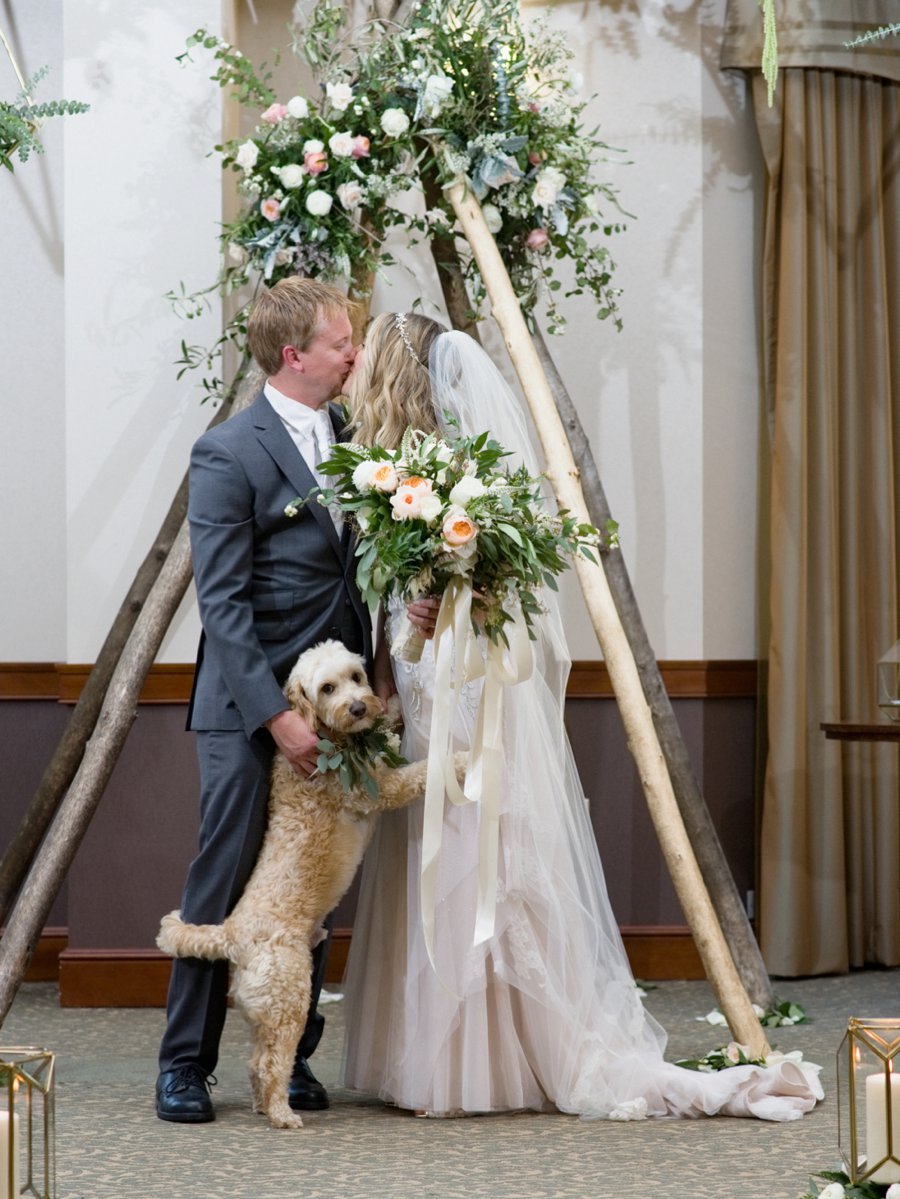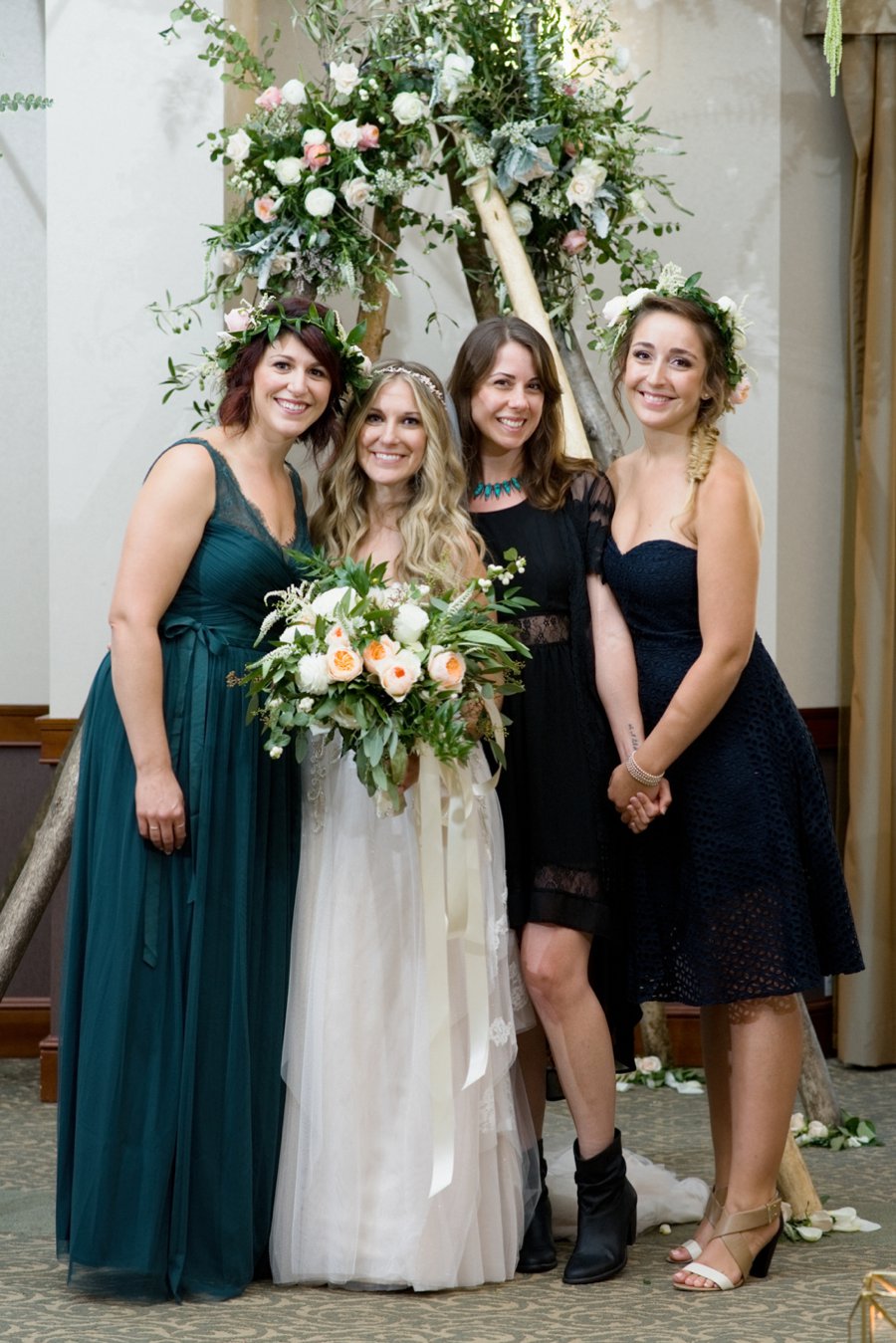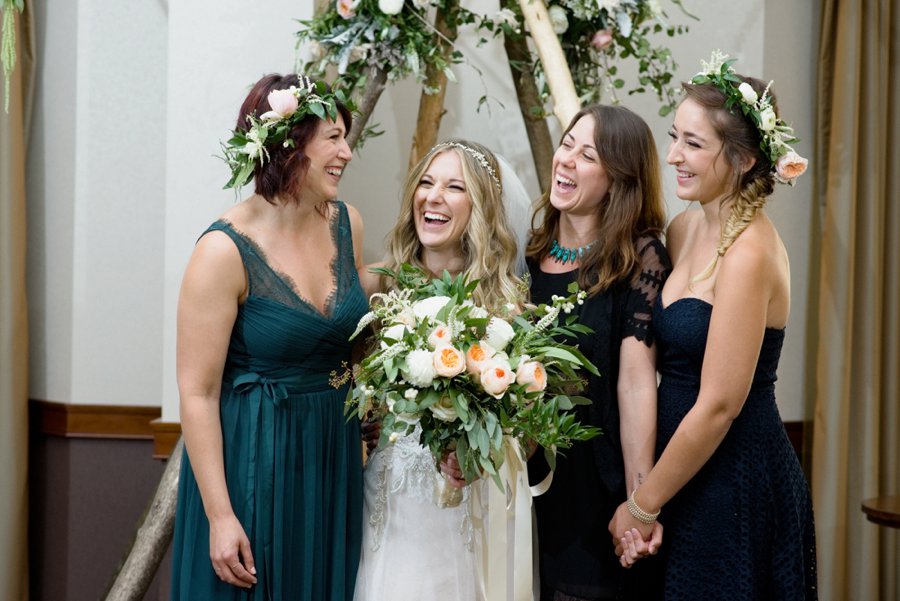 "Mike has been collecting antlers since he was little and I was so happy to incorporate them into our wedding decor. I like antlers as well (they are quite a trend right now) I also love anything gold and geometric, so it was a great blend of styles! Mike also works in his family's wood shop A LOT and I love my whiskey. Mike built a wooden whiskey bar and that made a great addition to our wedding event! Having the "Greenheck Whiskey Lounge" was a great personal touch!"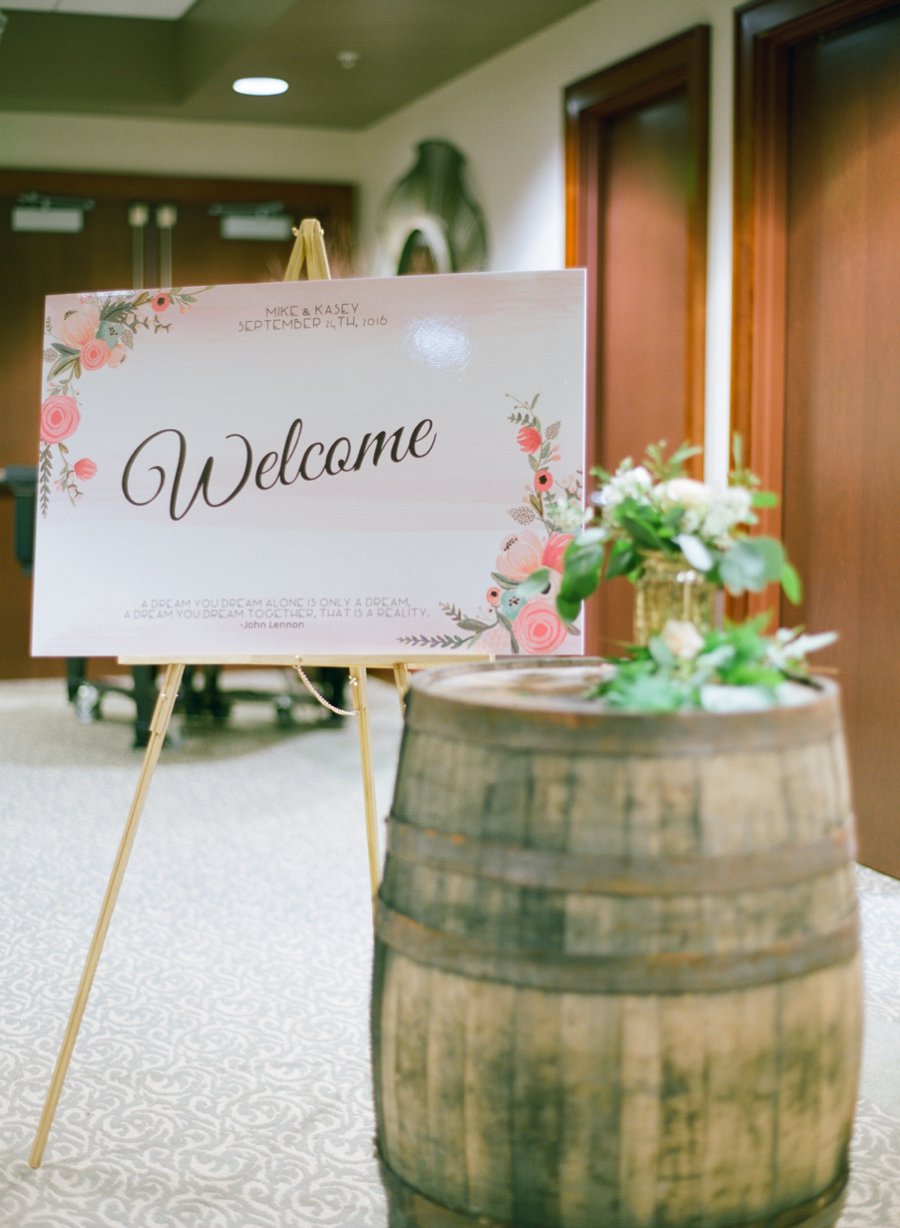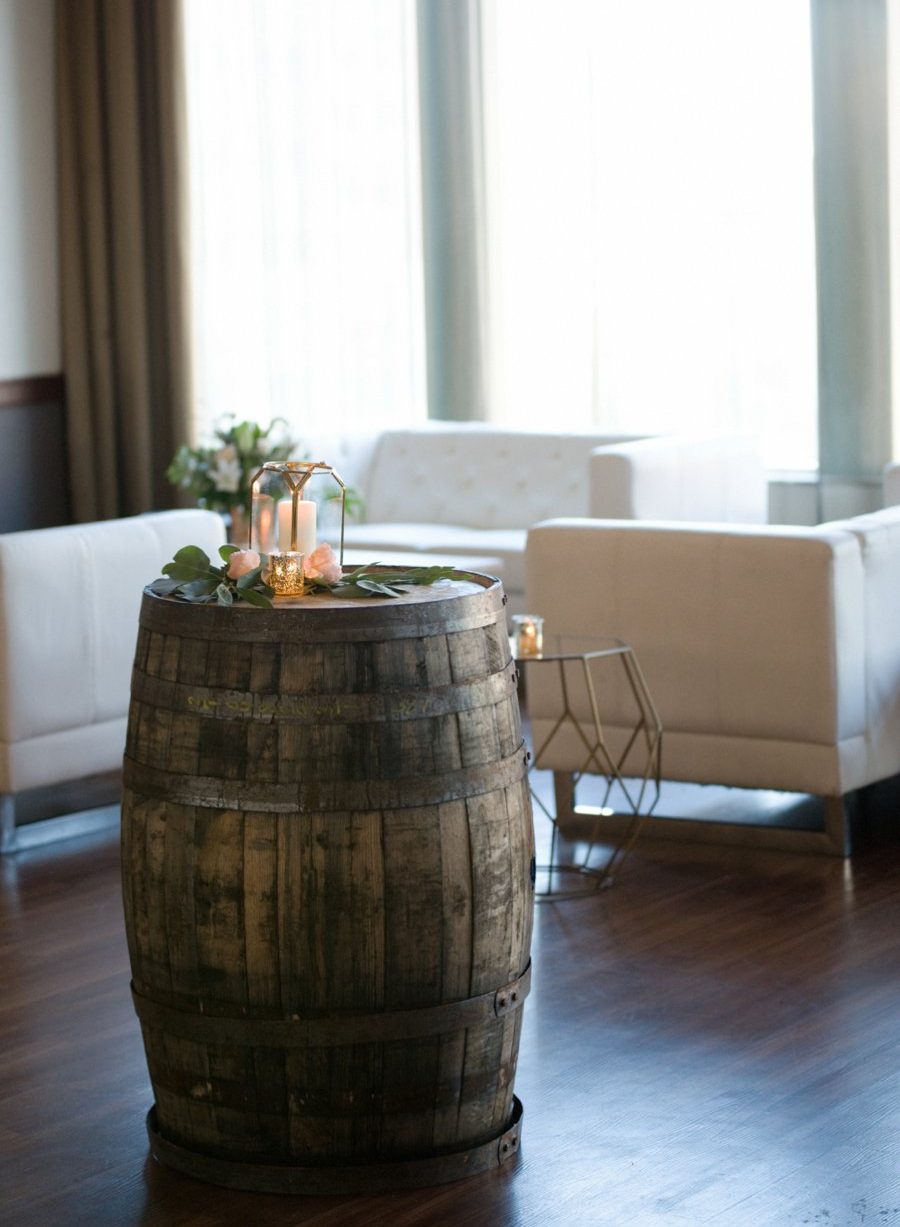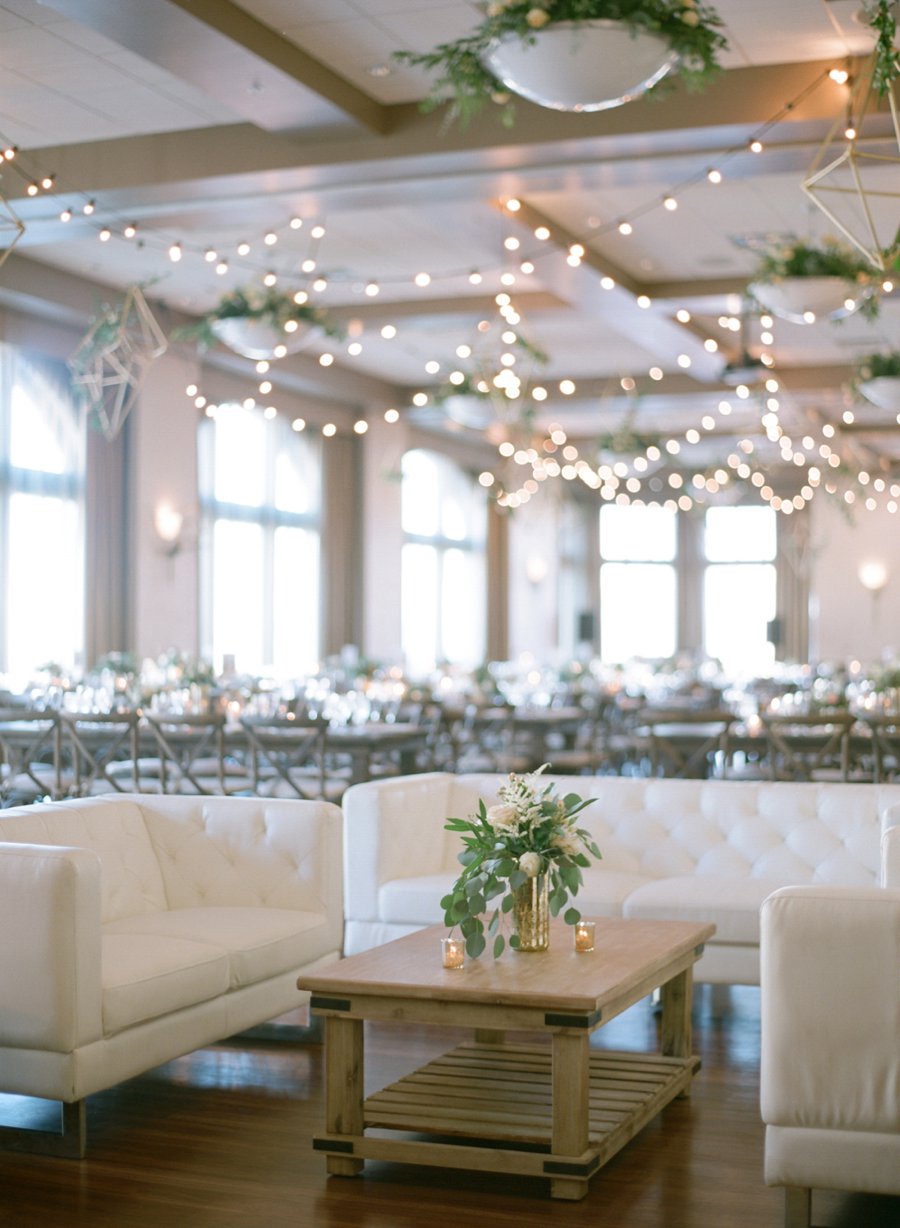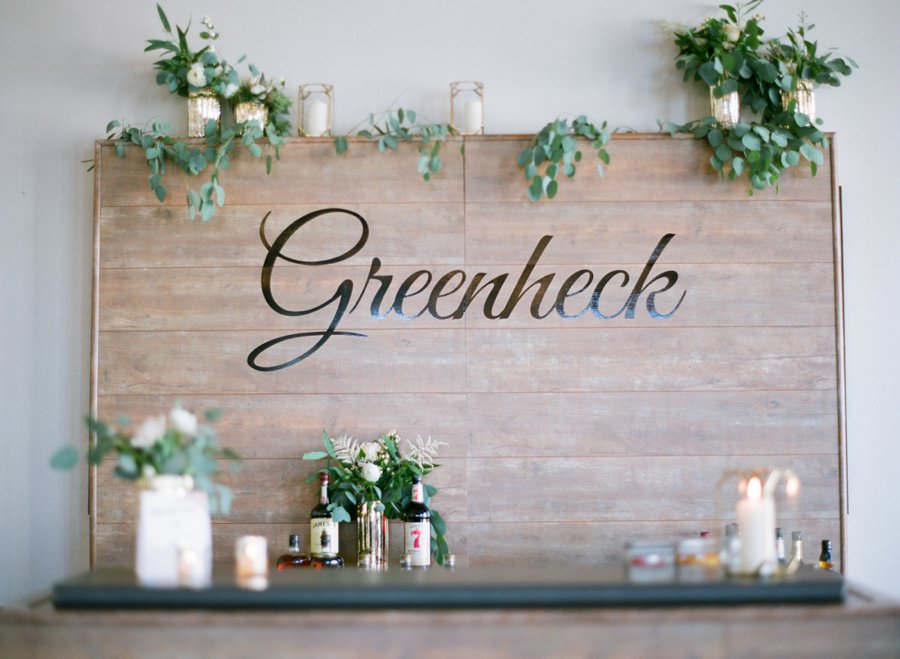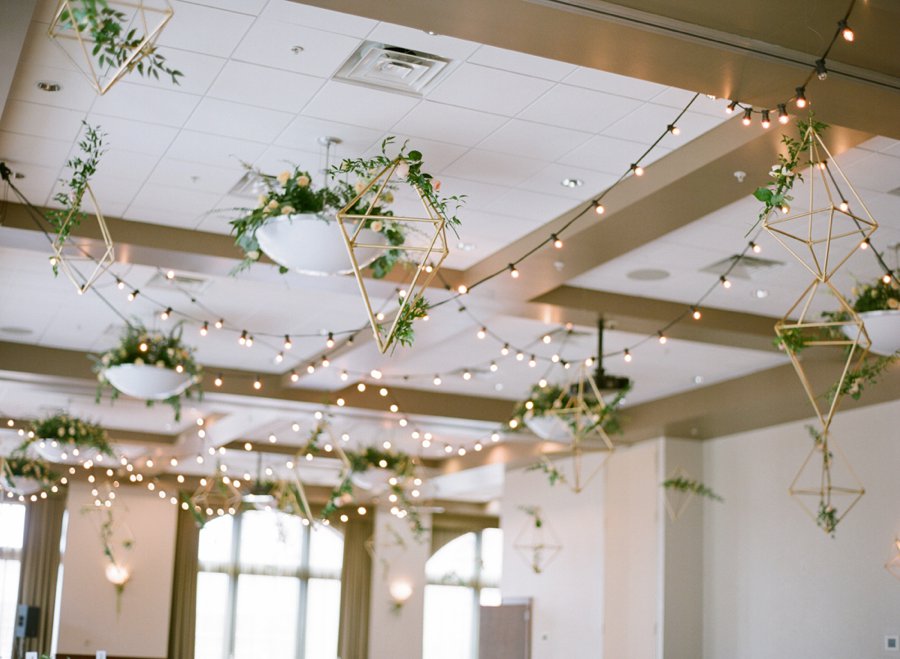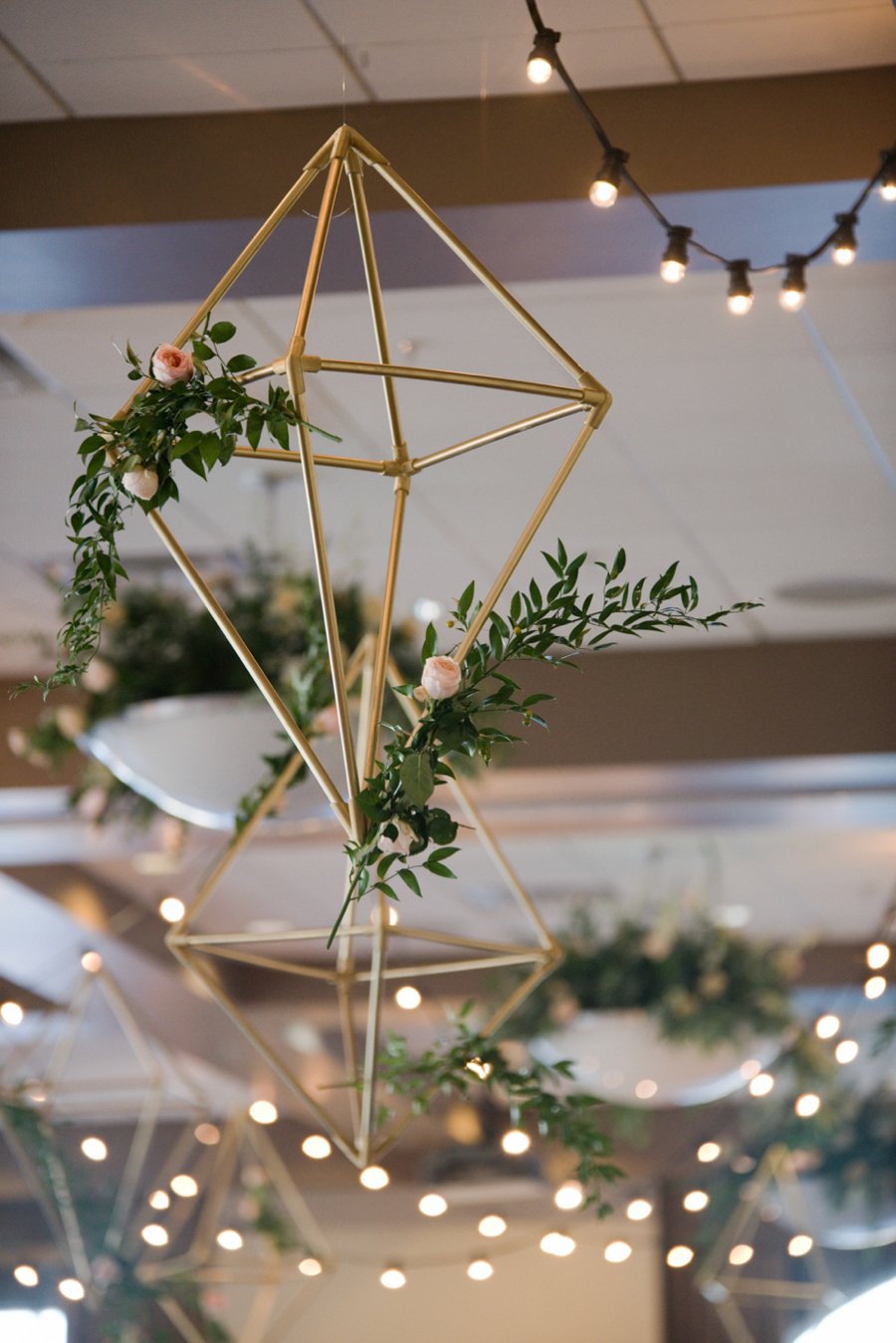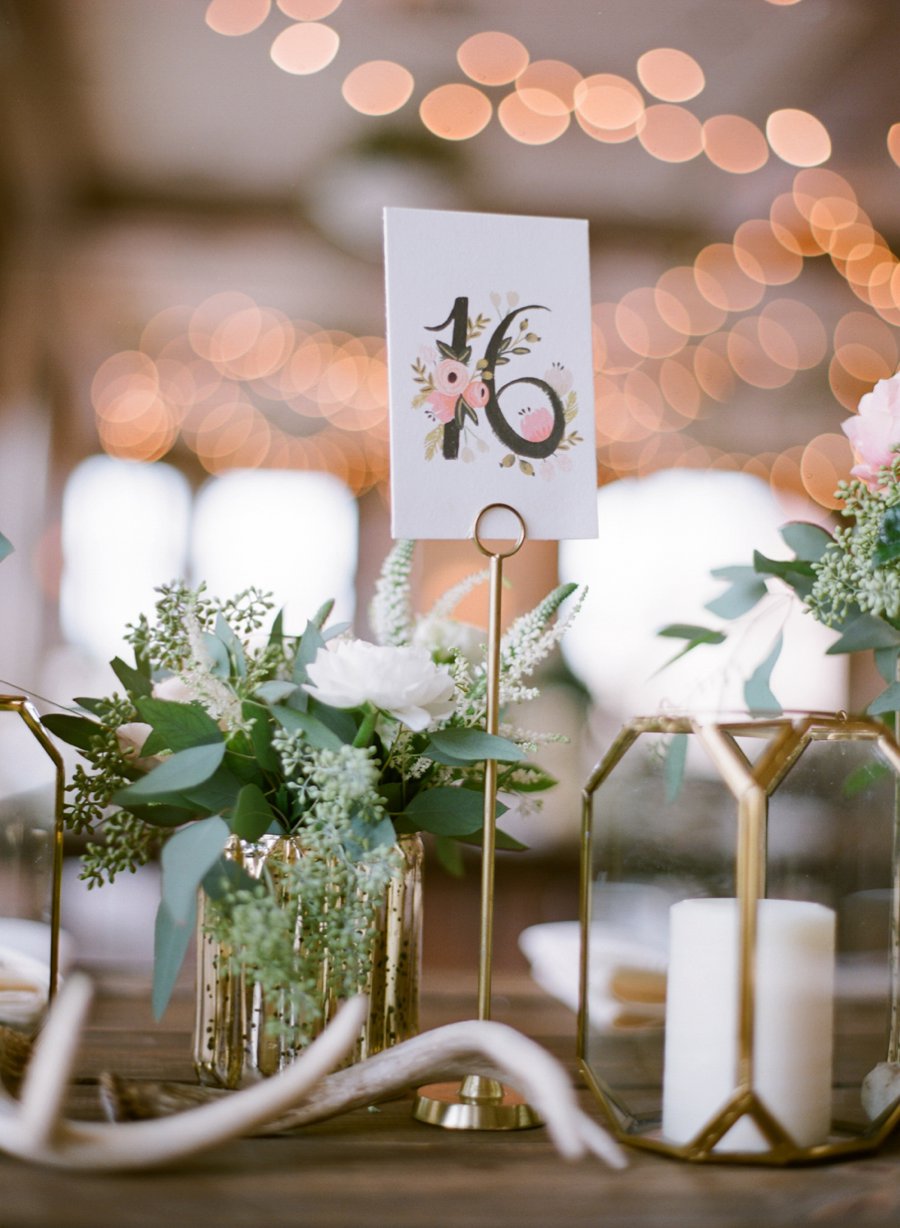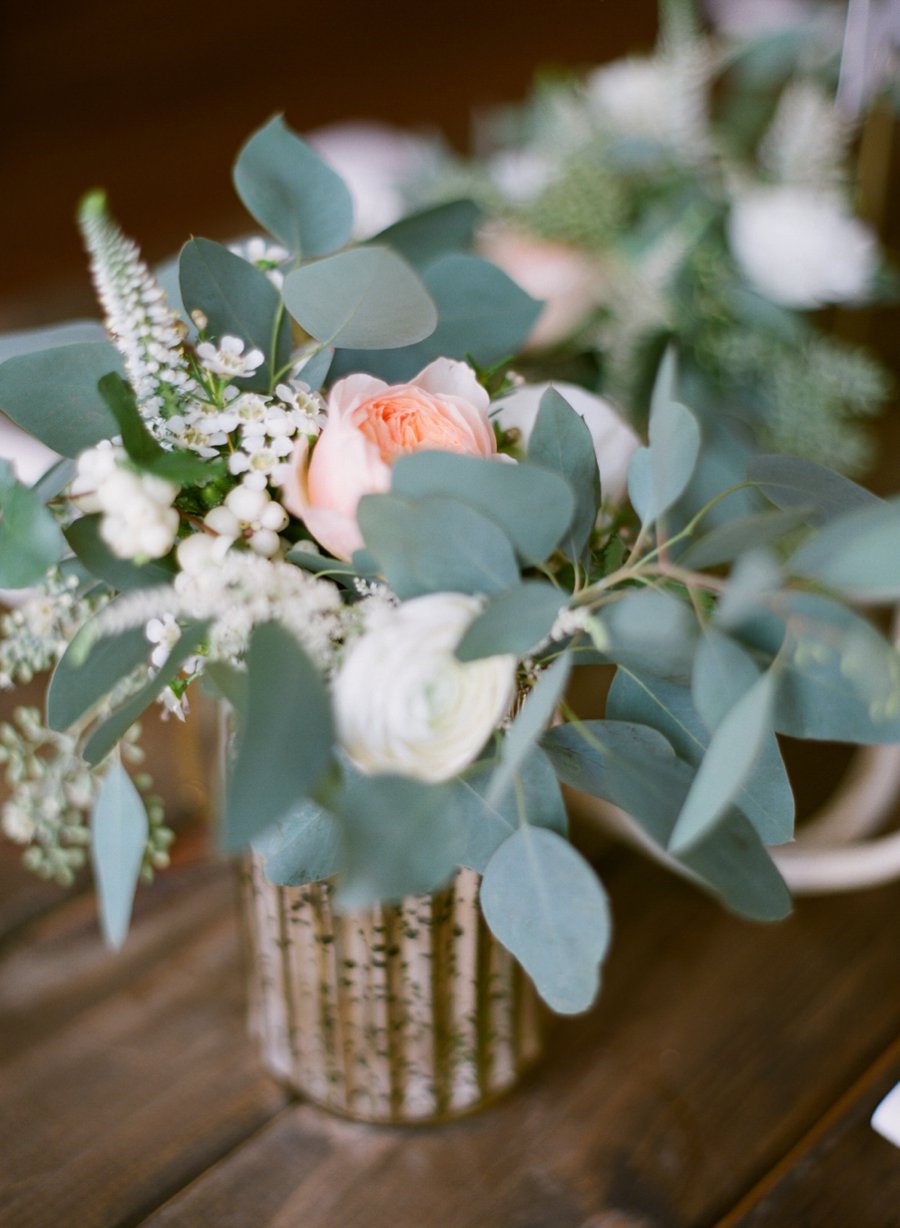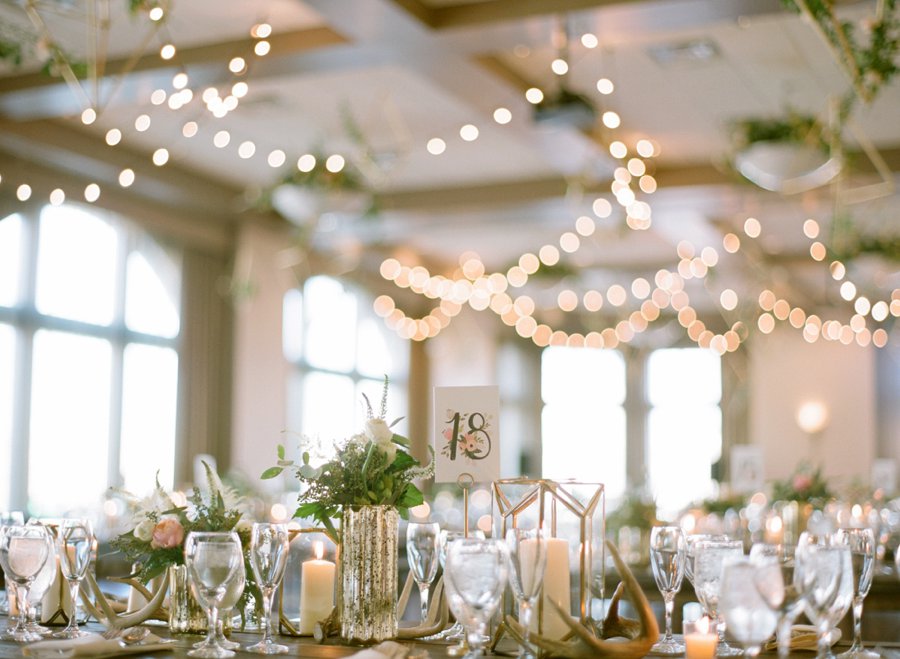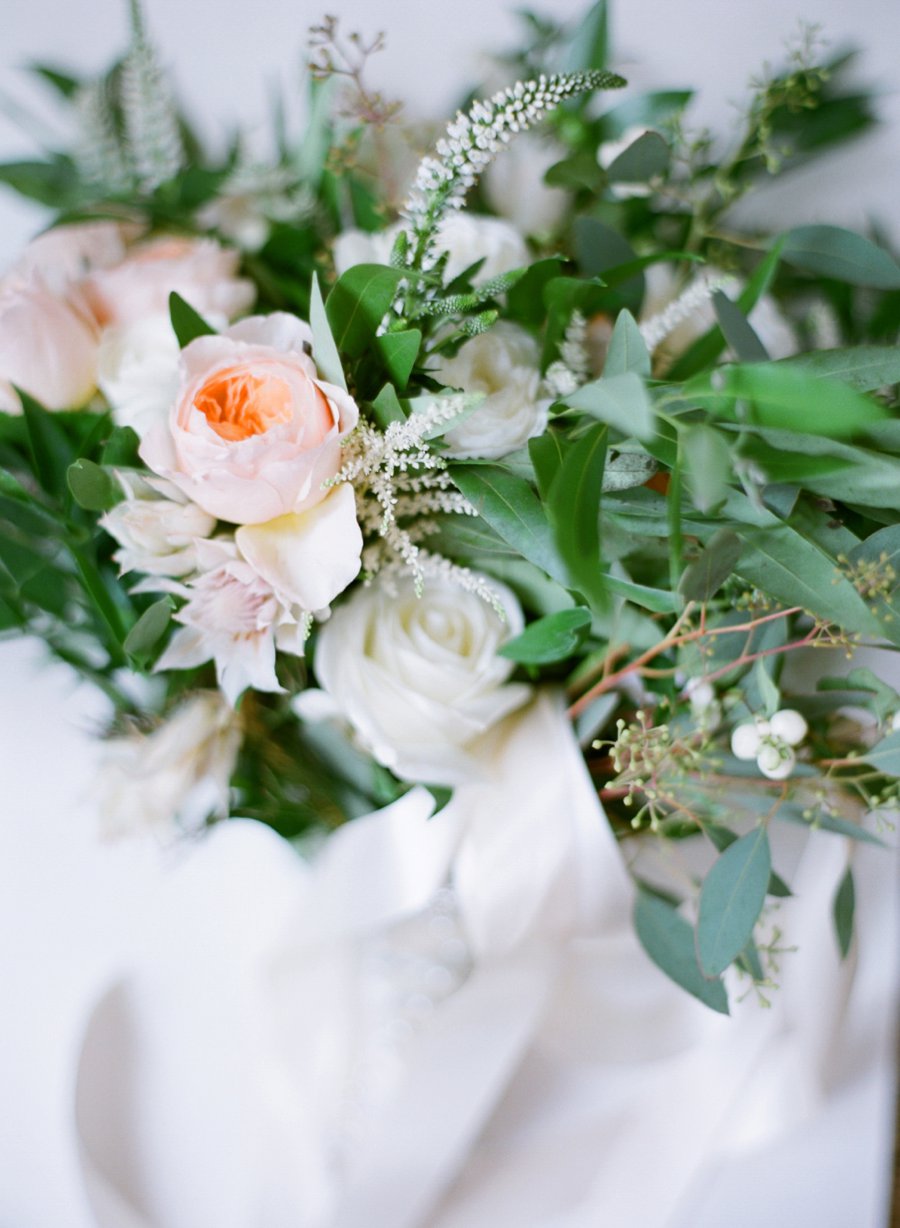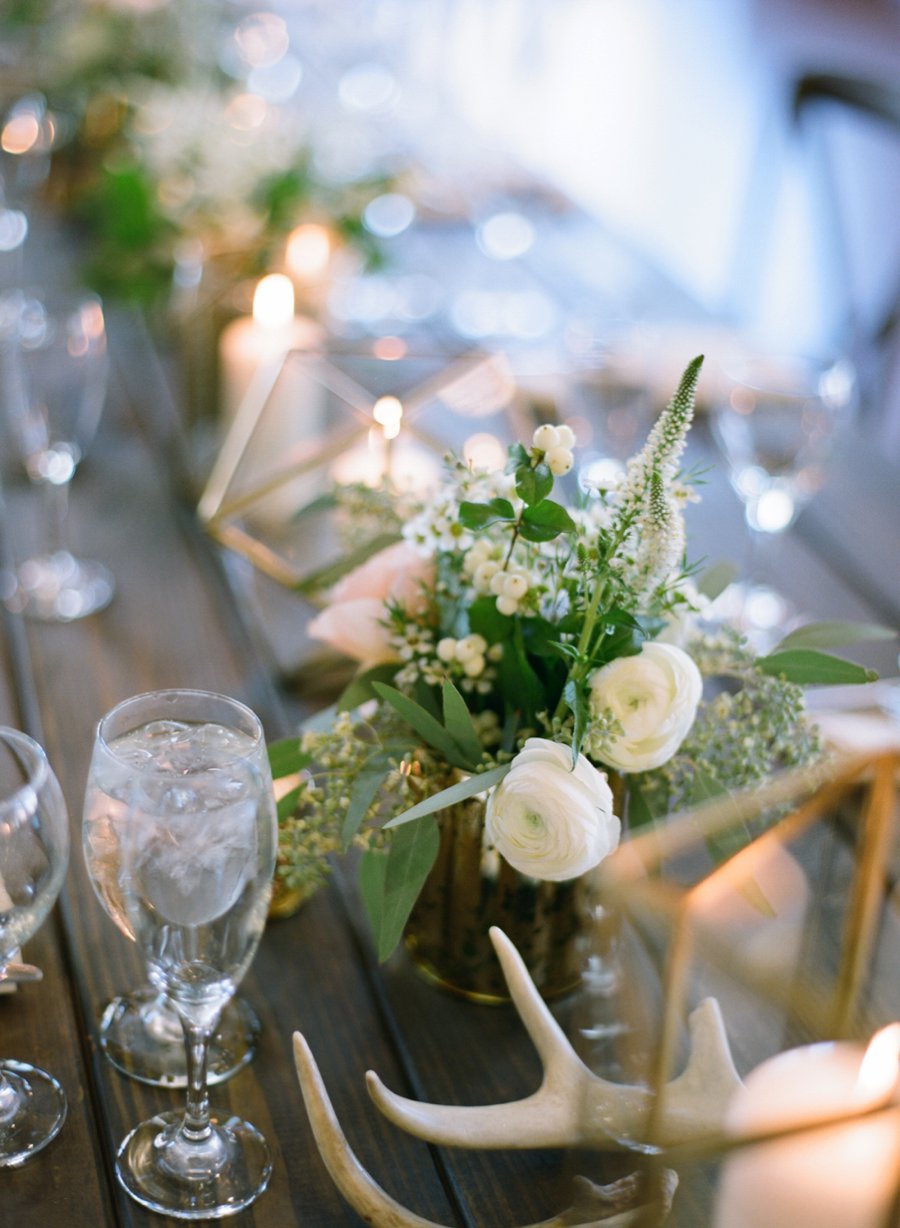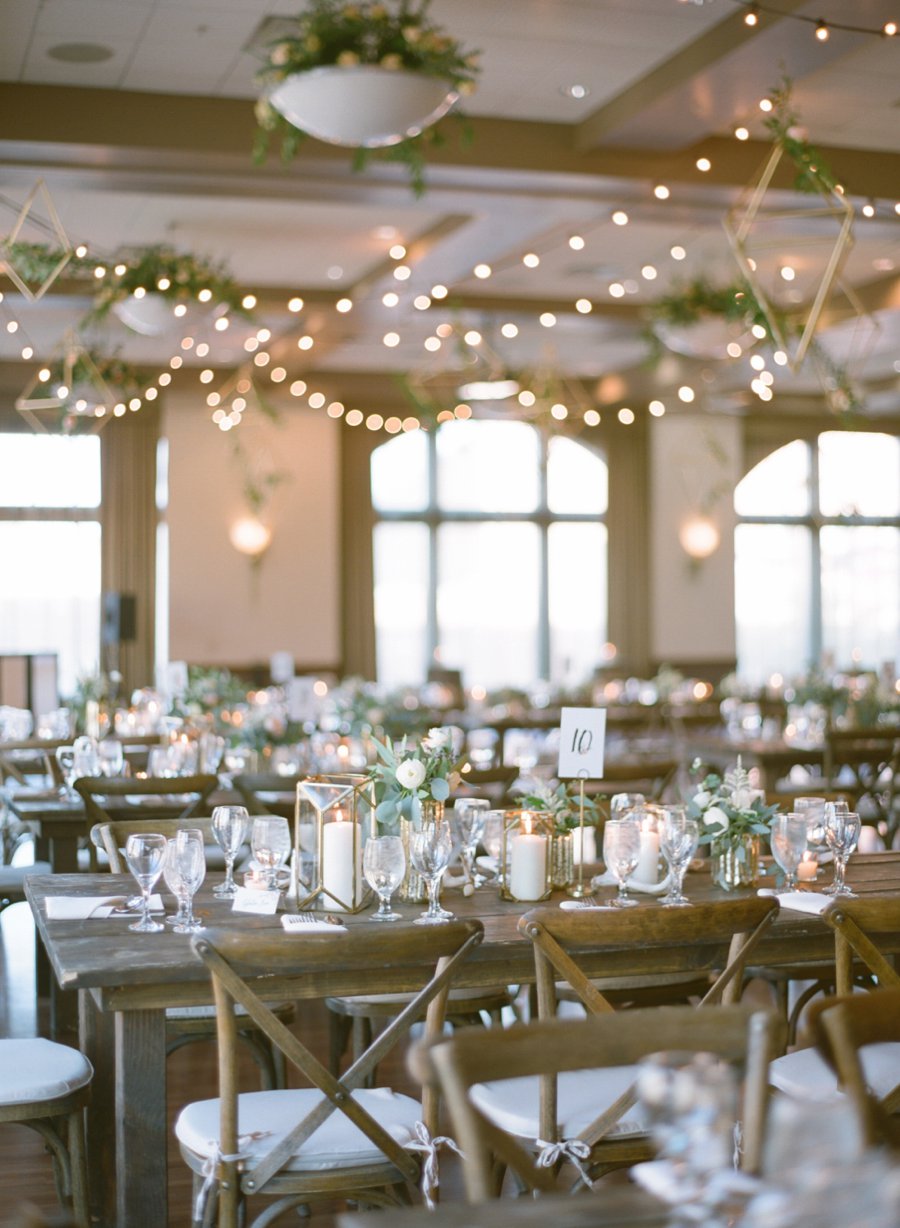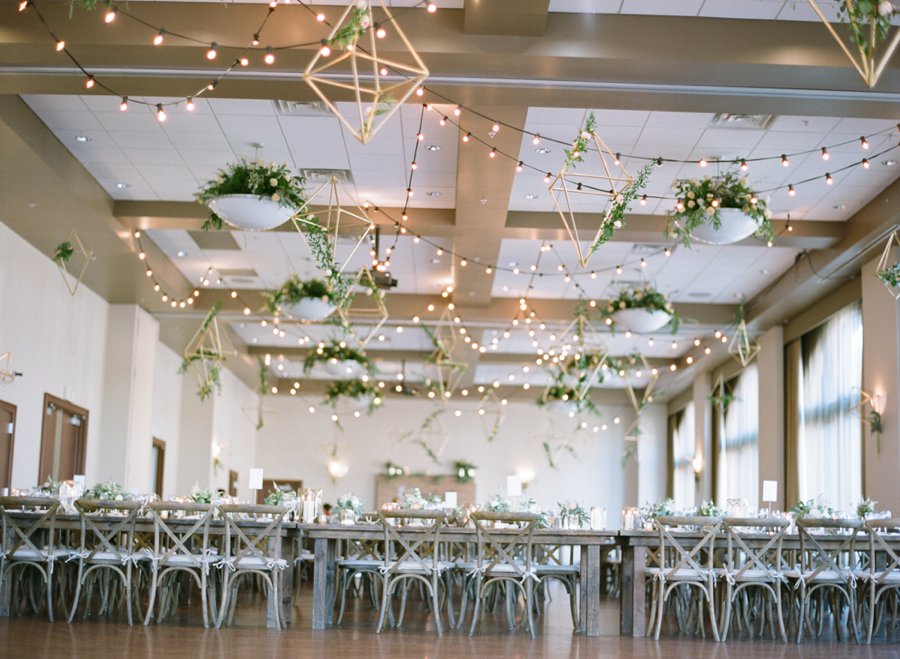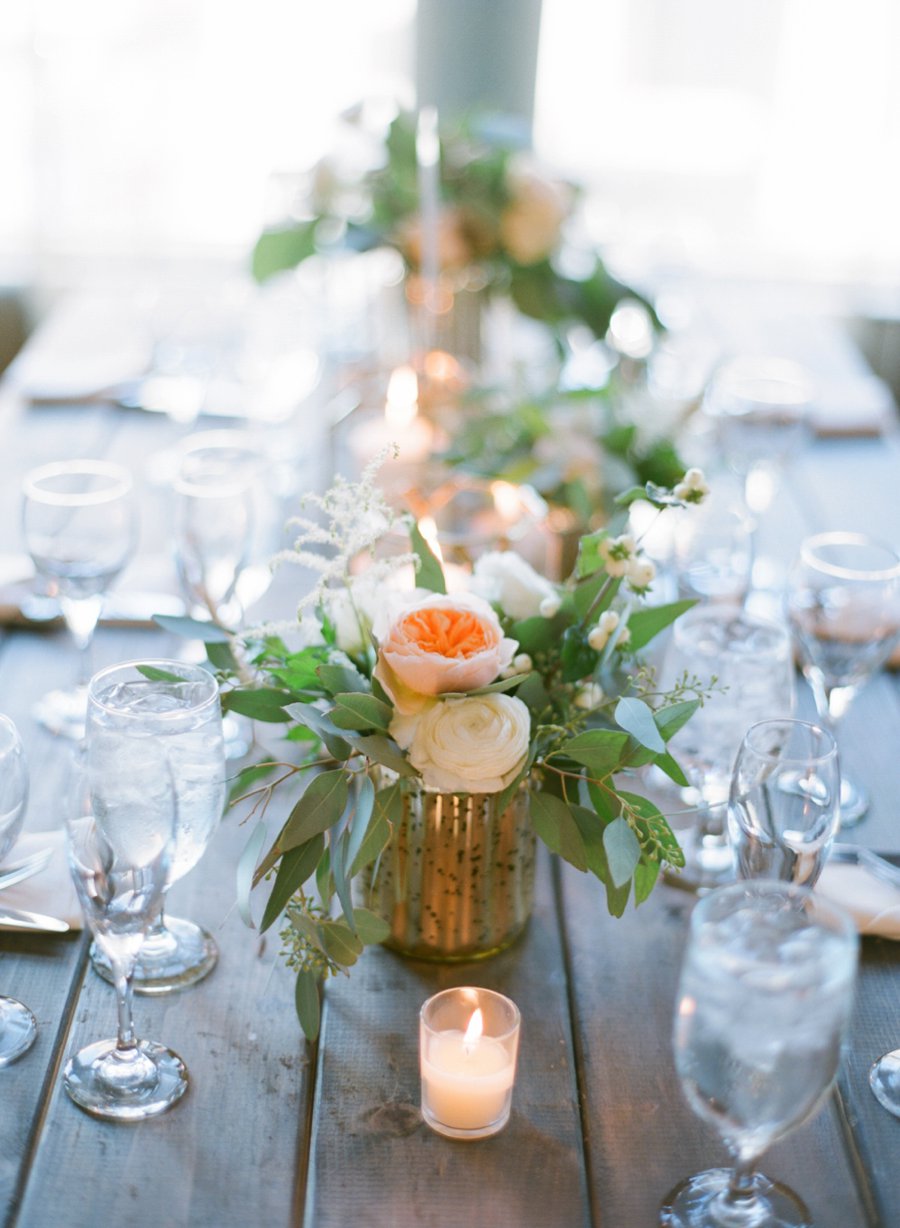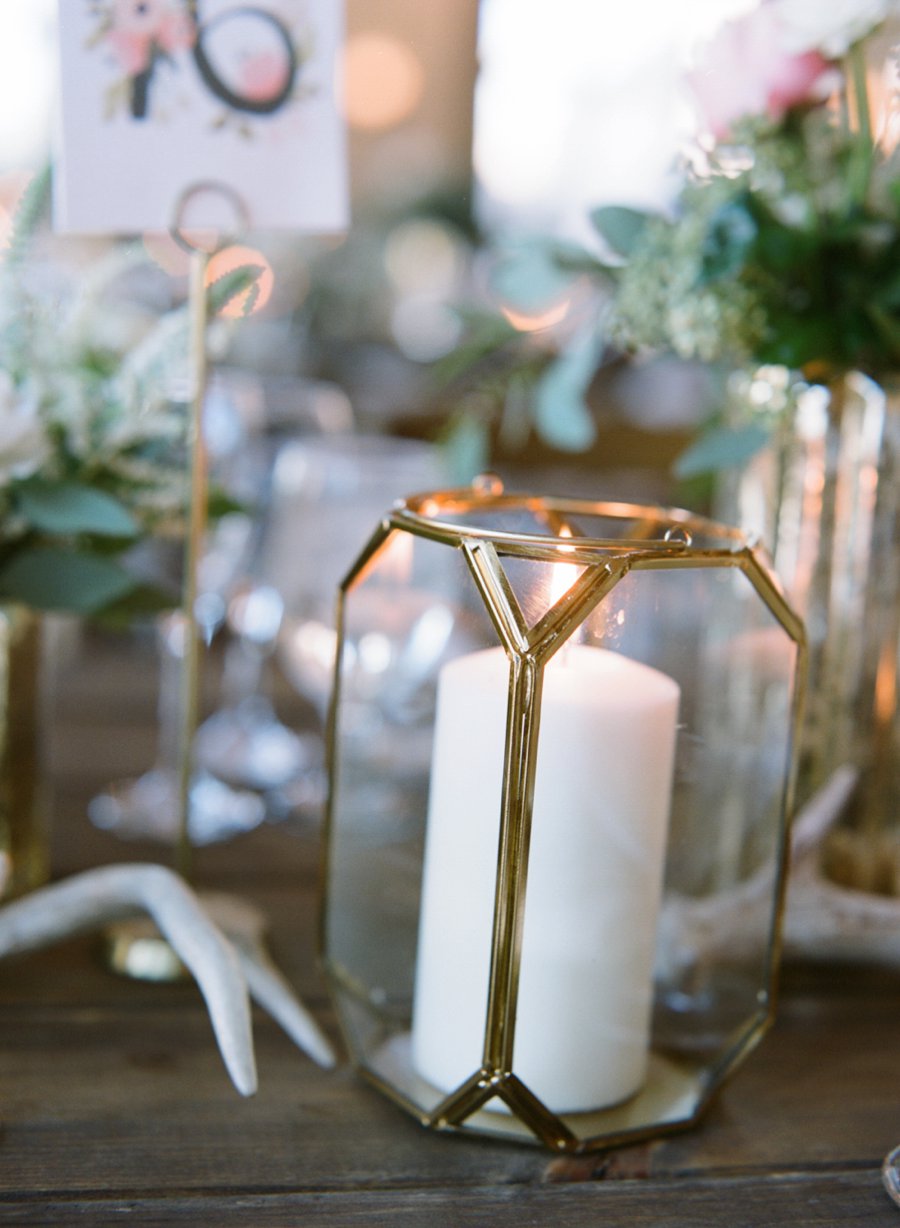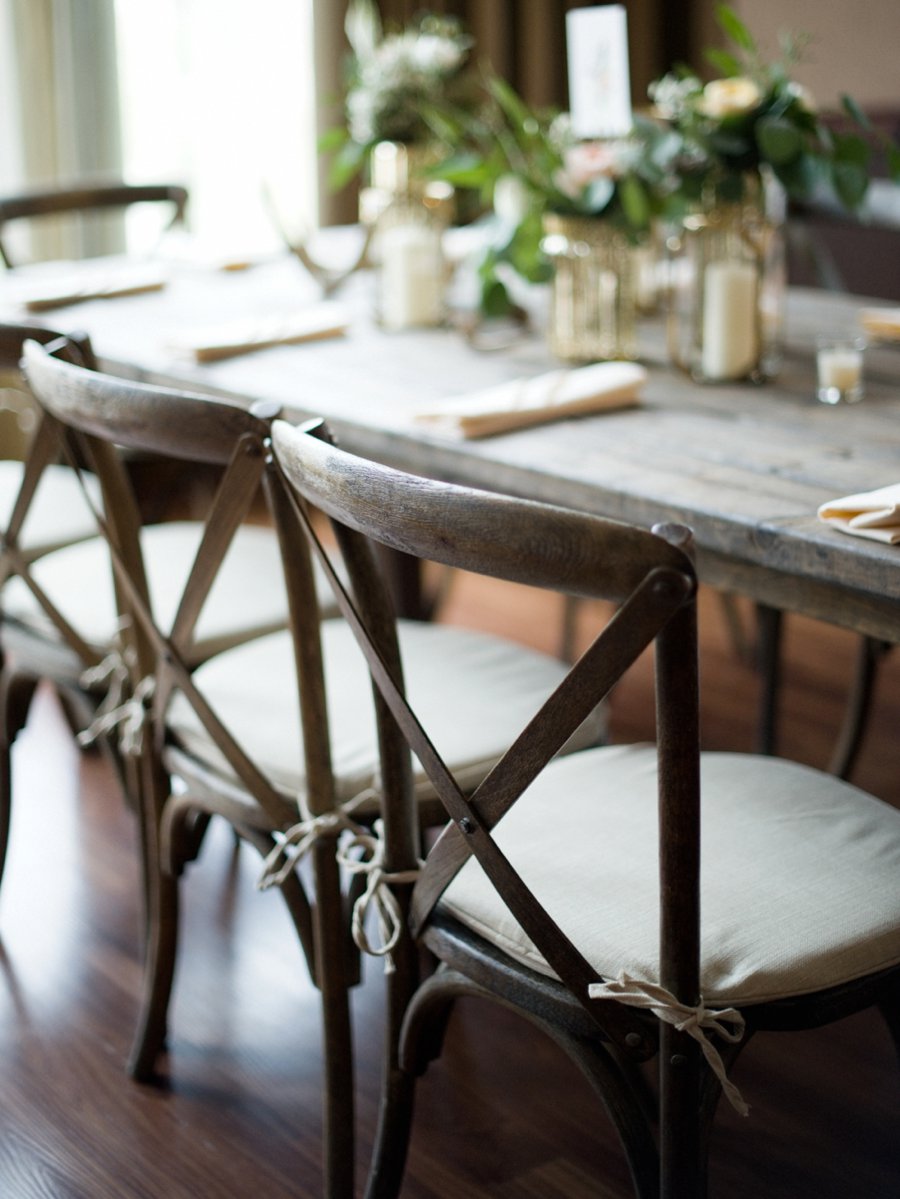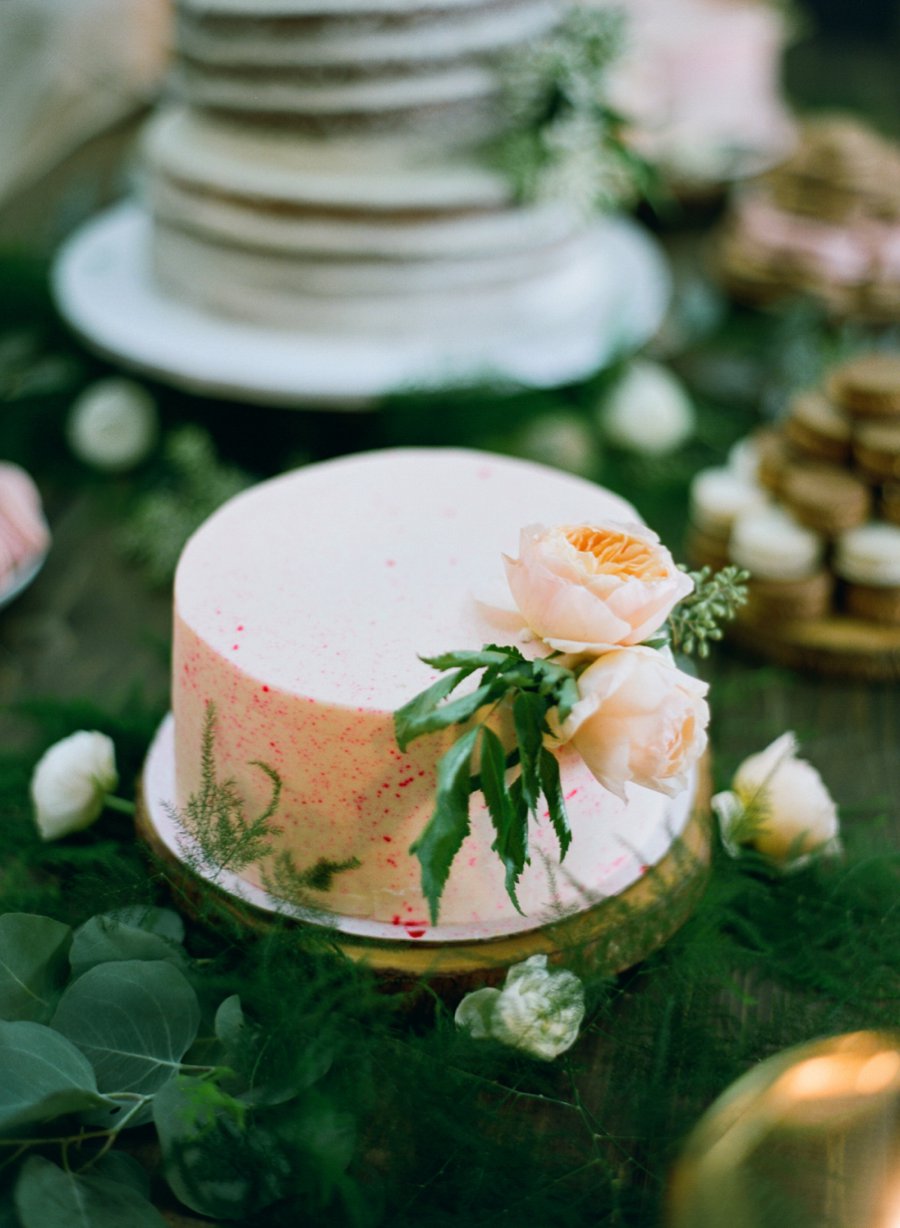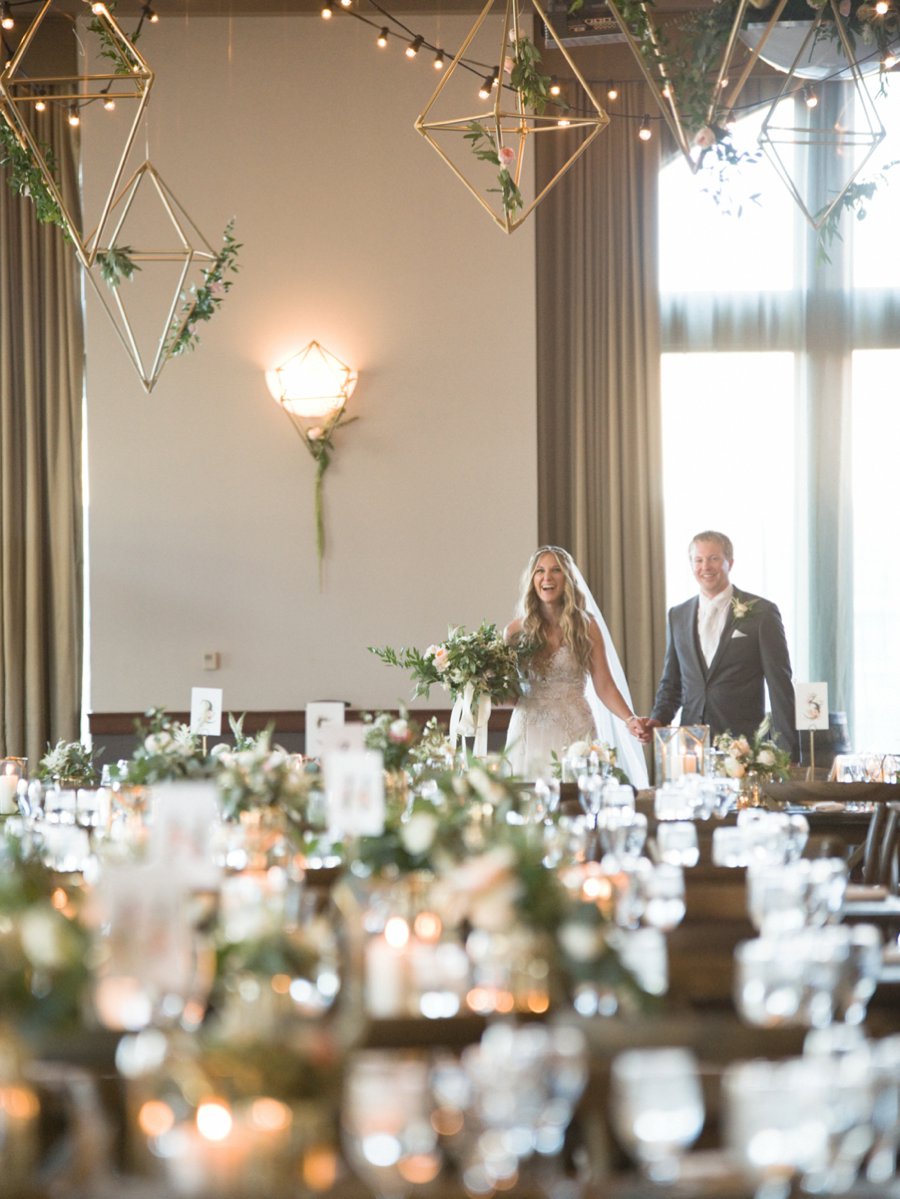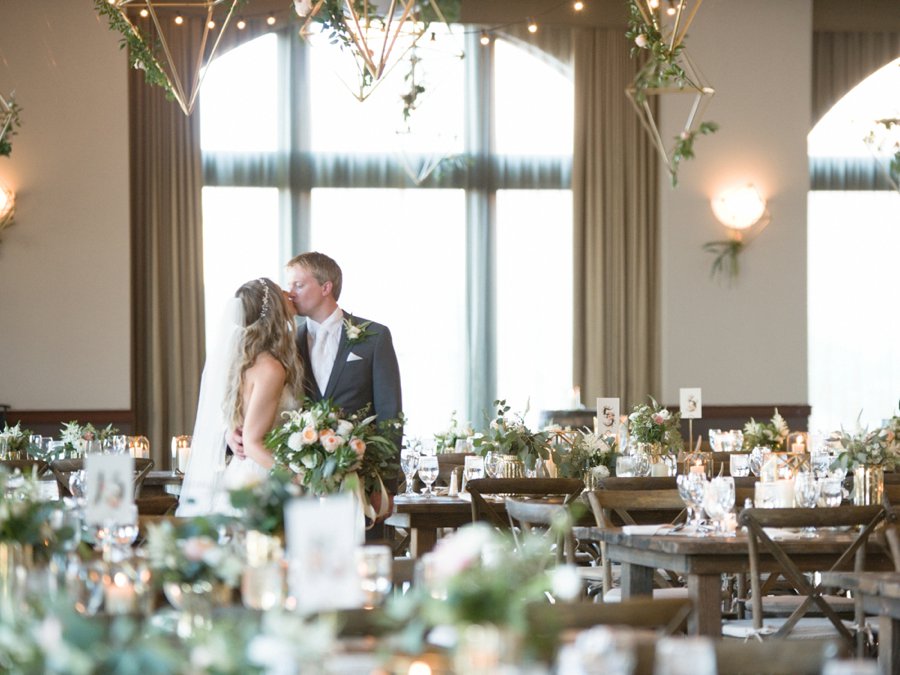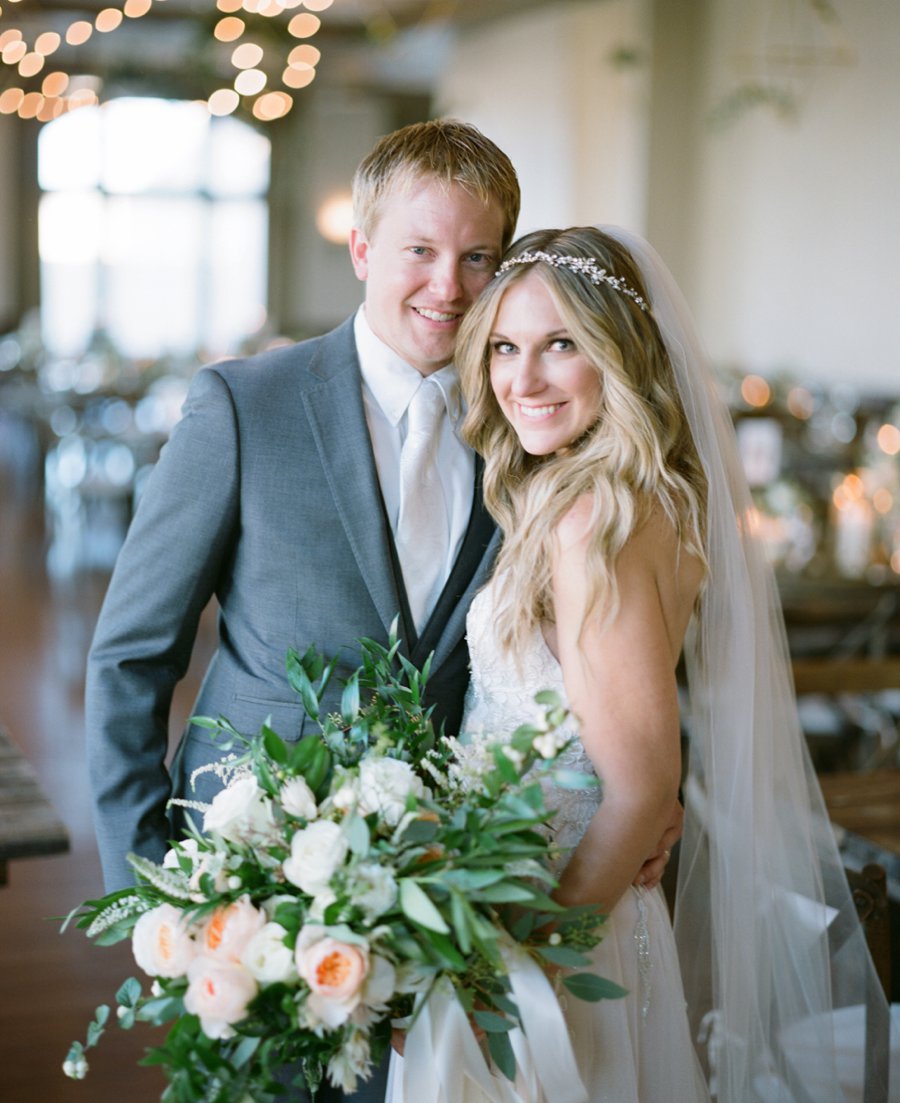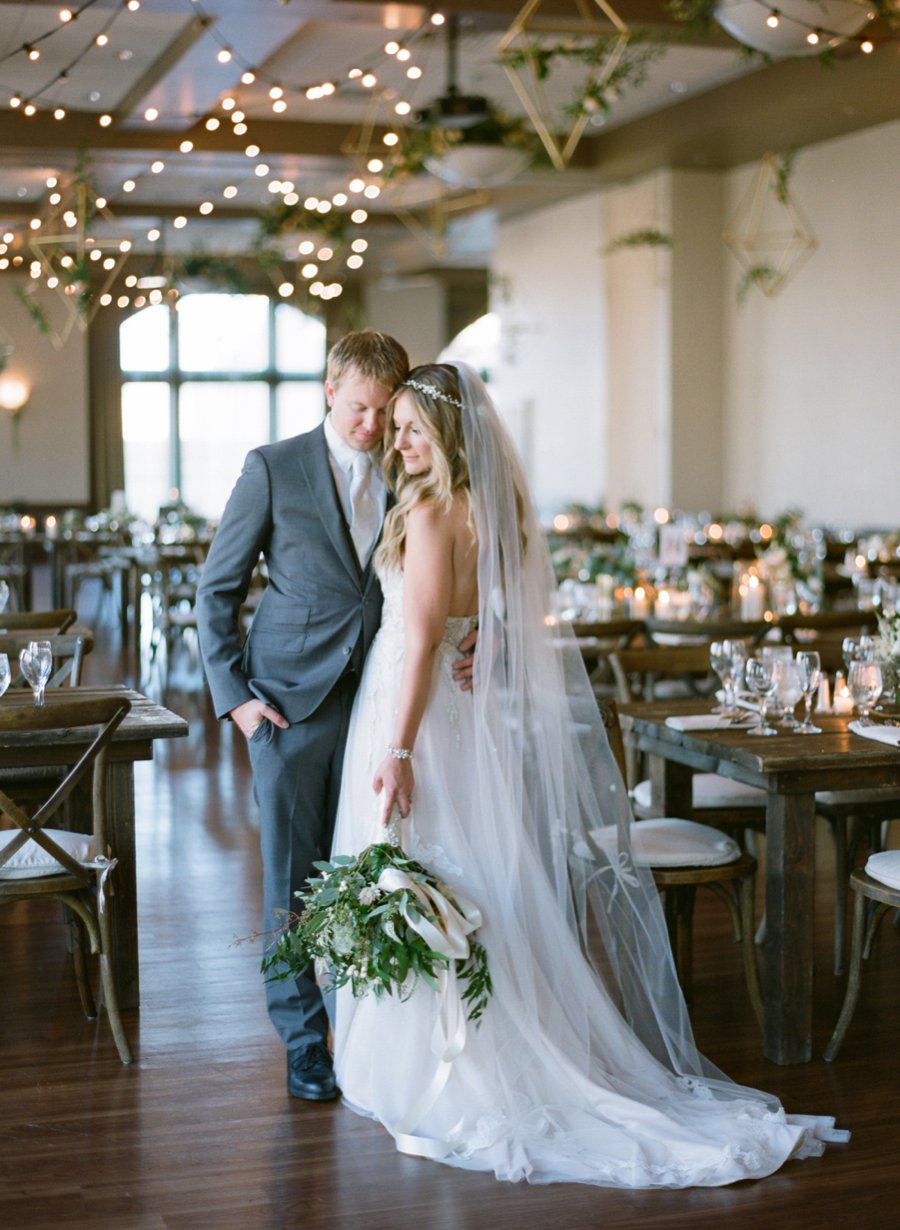 "I had NO clue that Mike was going to play guitar during my first dances with my Dad & Step-Dad, (wow my husband is QUITE TALENTED!!!) and my sister was going to sing at my wedding. Mike has been playing guitar since he was 10 and he is INCREDIBLE. Mike and my sister covered John Mayer's Daughters for the dance with my step dad, and Taken By Tree's version of Sweet Child of Mine for my Dad. Every detail of our wedding was very intentional and thoroughly thought out which made the day absolutely PERFECT!!!"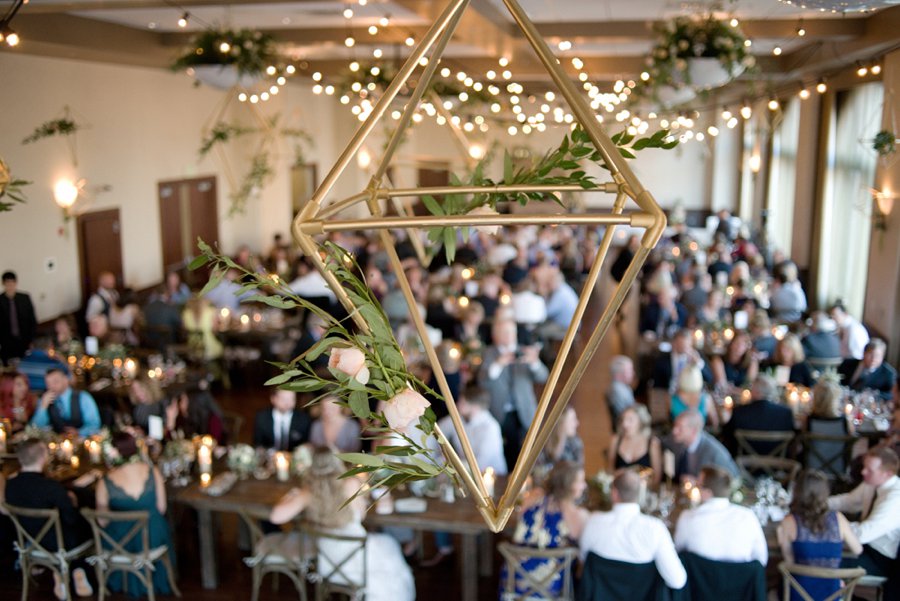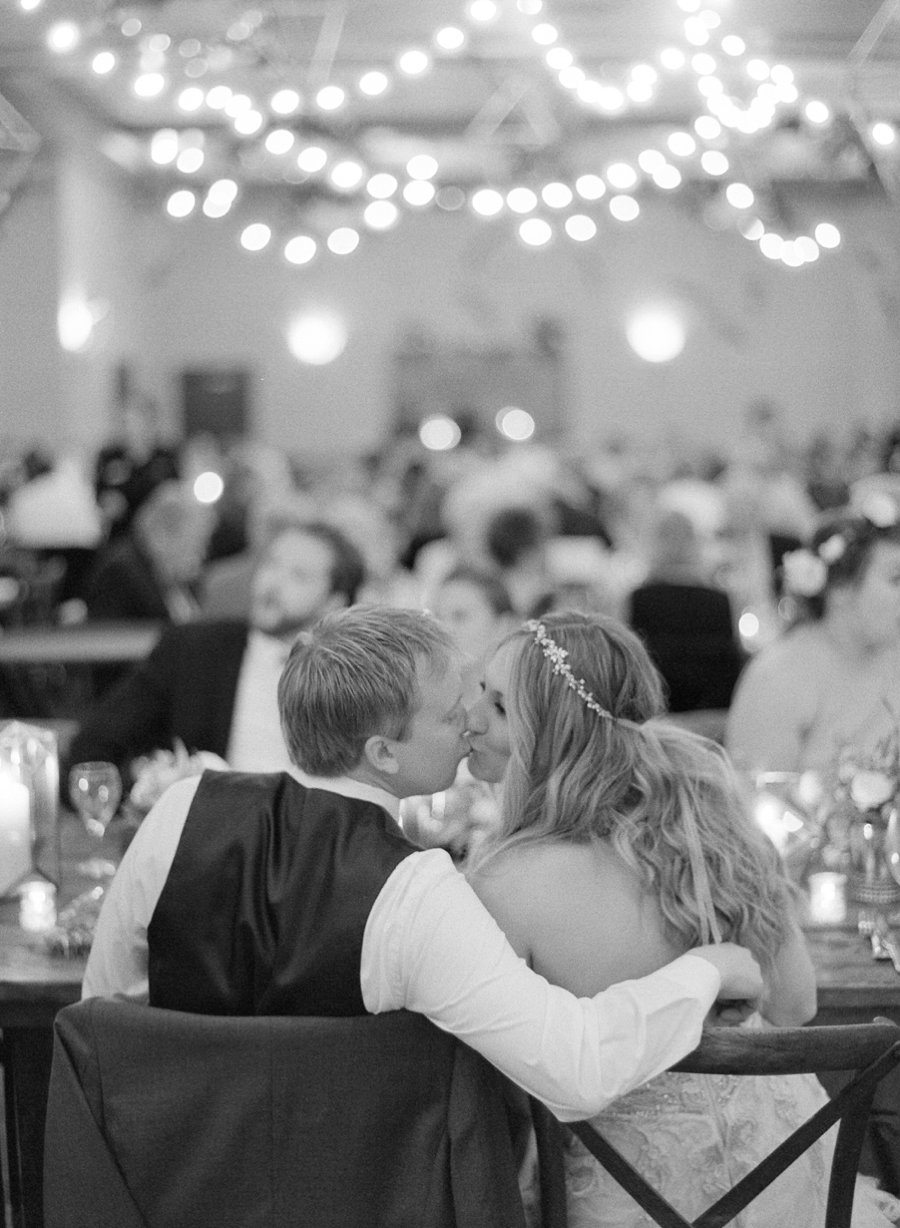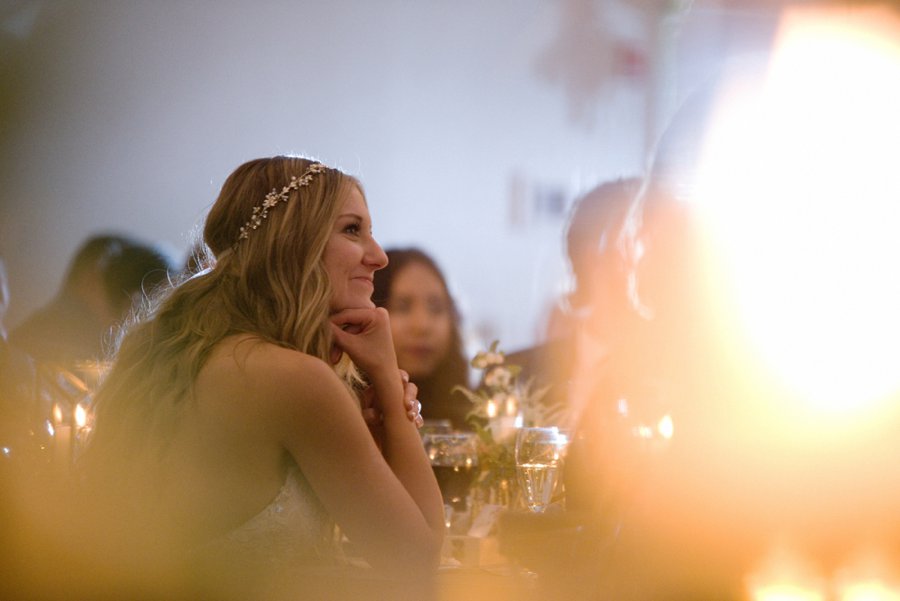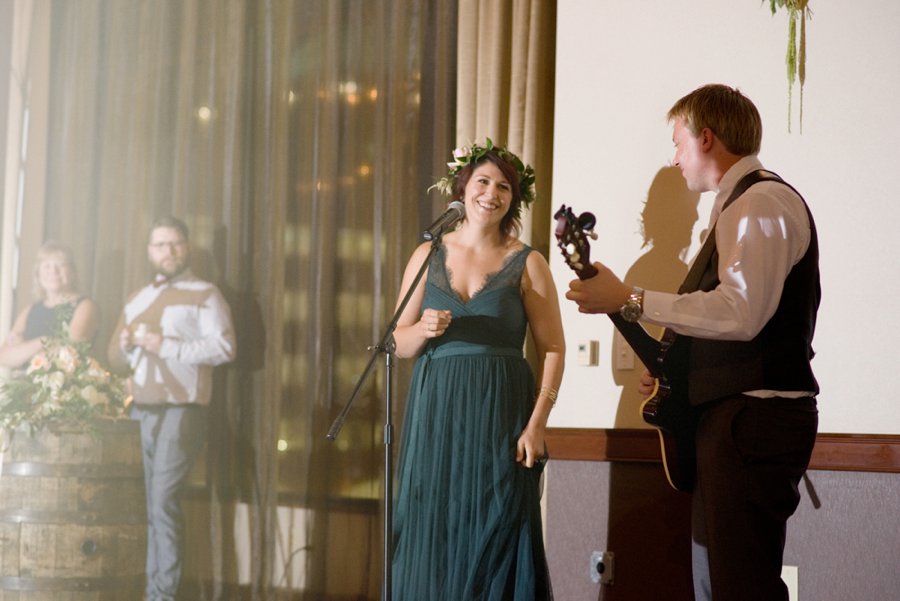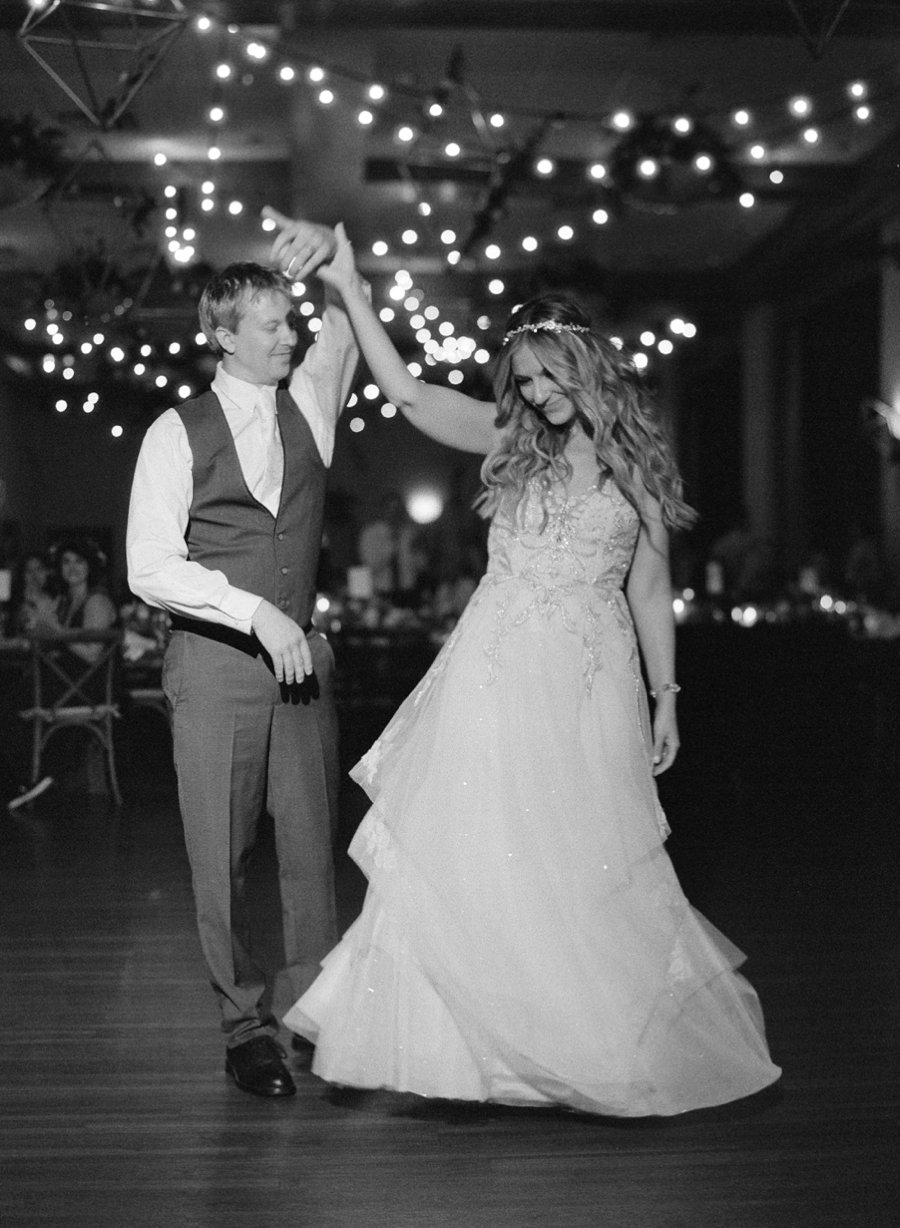 "If I had advice to give to anyone that was styling a wedding I would tell them to not try so hard to conform to the styles they see on Pinterest, but to really figure out what THEY love and what makes them HAPPY and figure out how to incorporate that into their wedding day. If you try to create something that isn't "you" it won't feel quite right. Make sure that "You" and your soon to be partner, are in there somewhere. If there was one thing we didn't succumb to that was tradition! We didn't have a bridal party, we didn't do a bouquet toss, we didn't cut the cake, we tried to avoid group dances at all costs, I also tried to avoid glass tapping at all cost – we wanted the day to be as fun and laid back as possible!
Of course my favorite part was marrying Mike, the most genuine and patient person I have ever met. He's just incredible and becoming part of his family was such an honor, and I know my family feels the same about him entering our family, so that was the best feeling EVER!"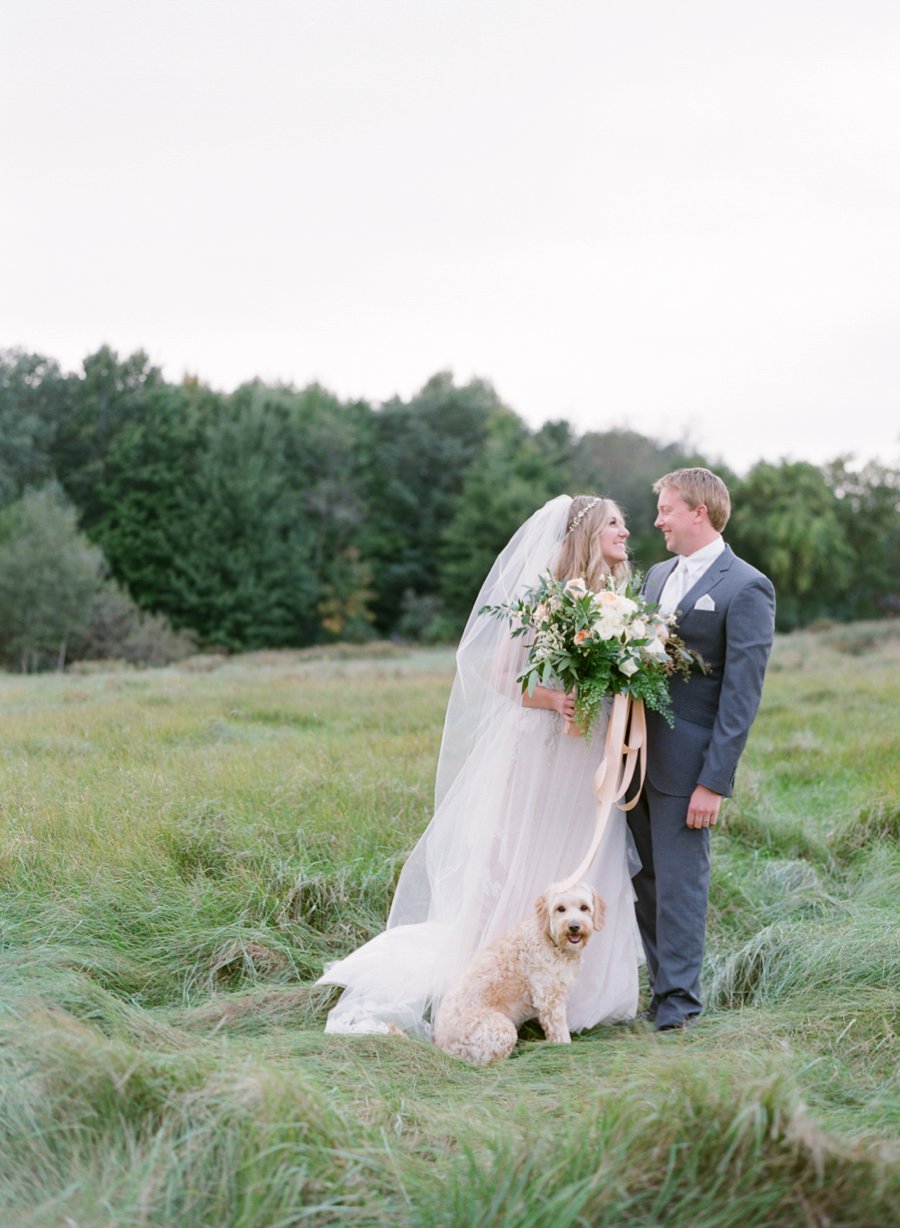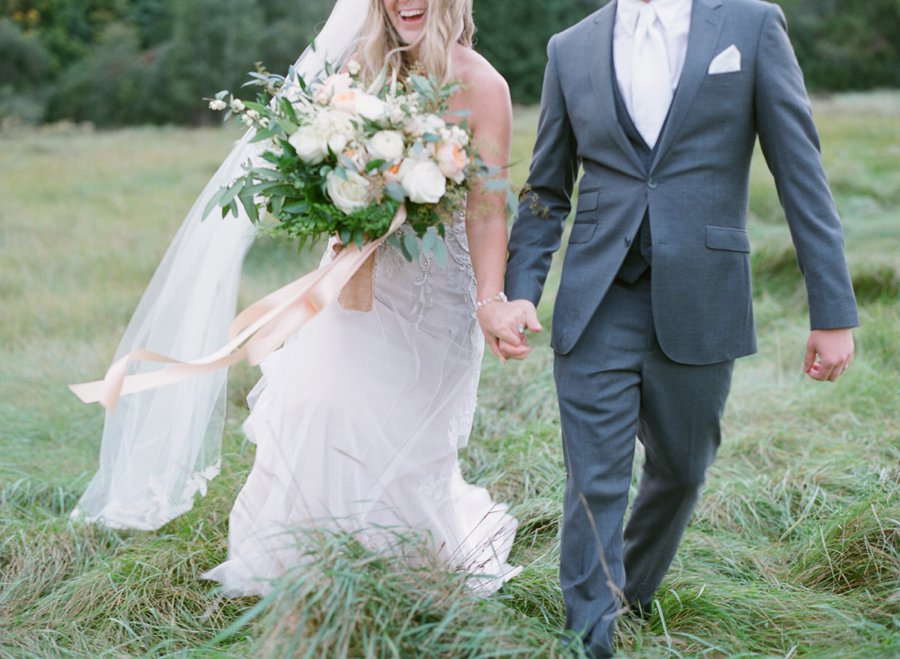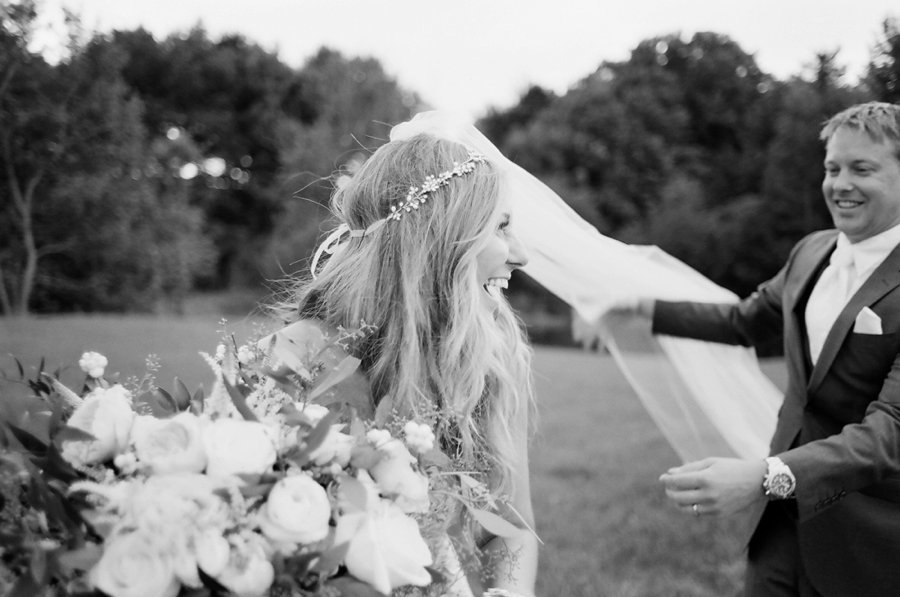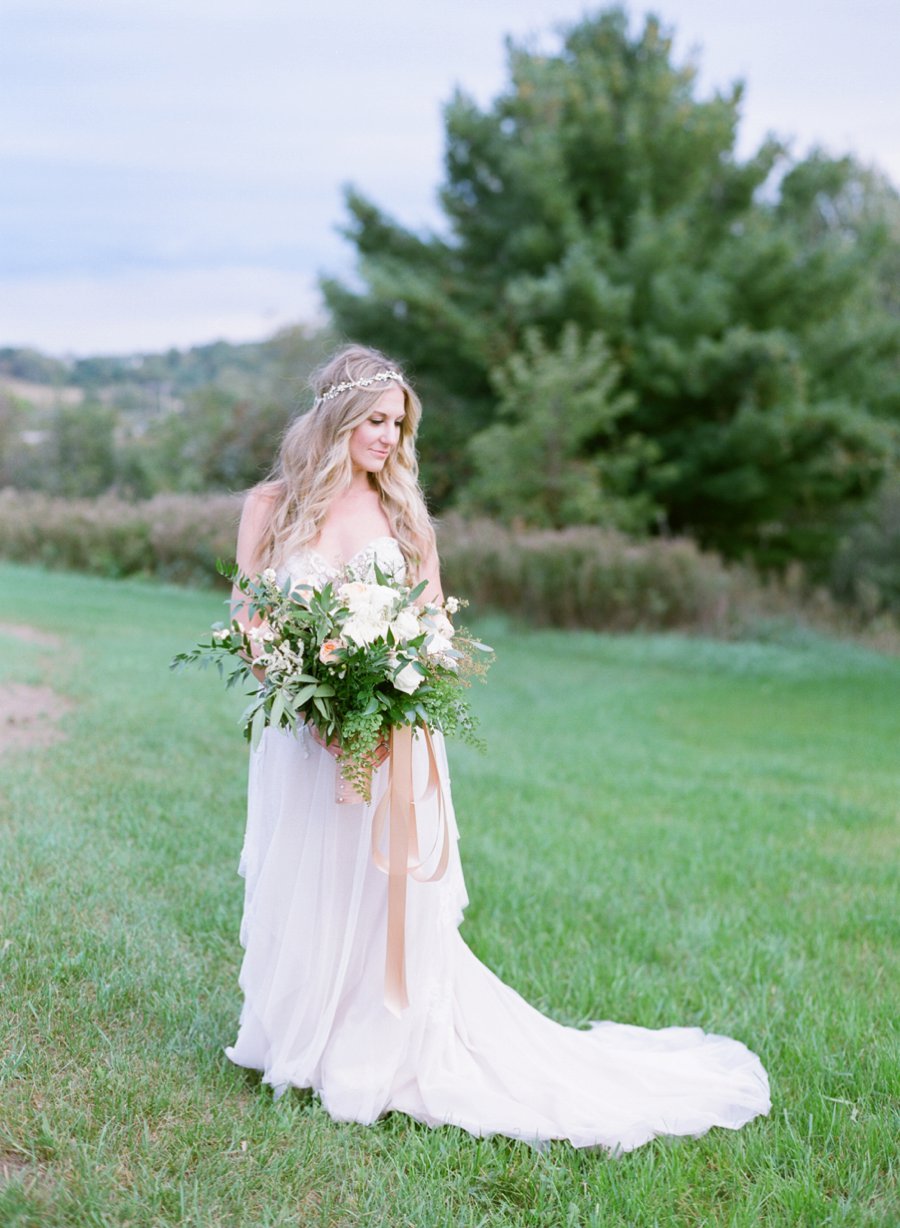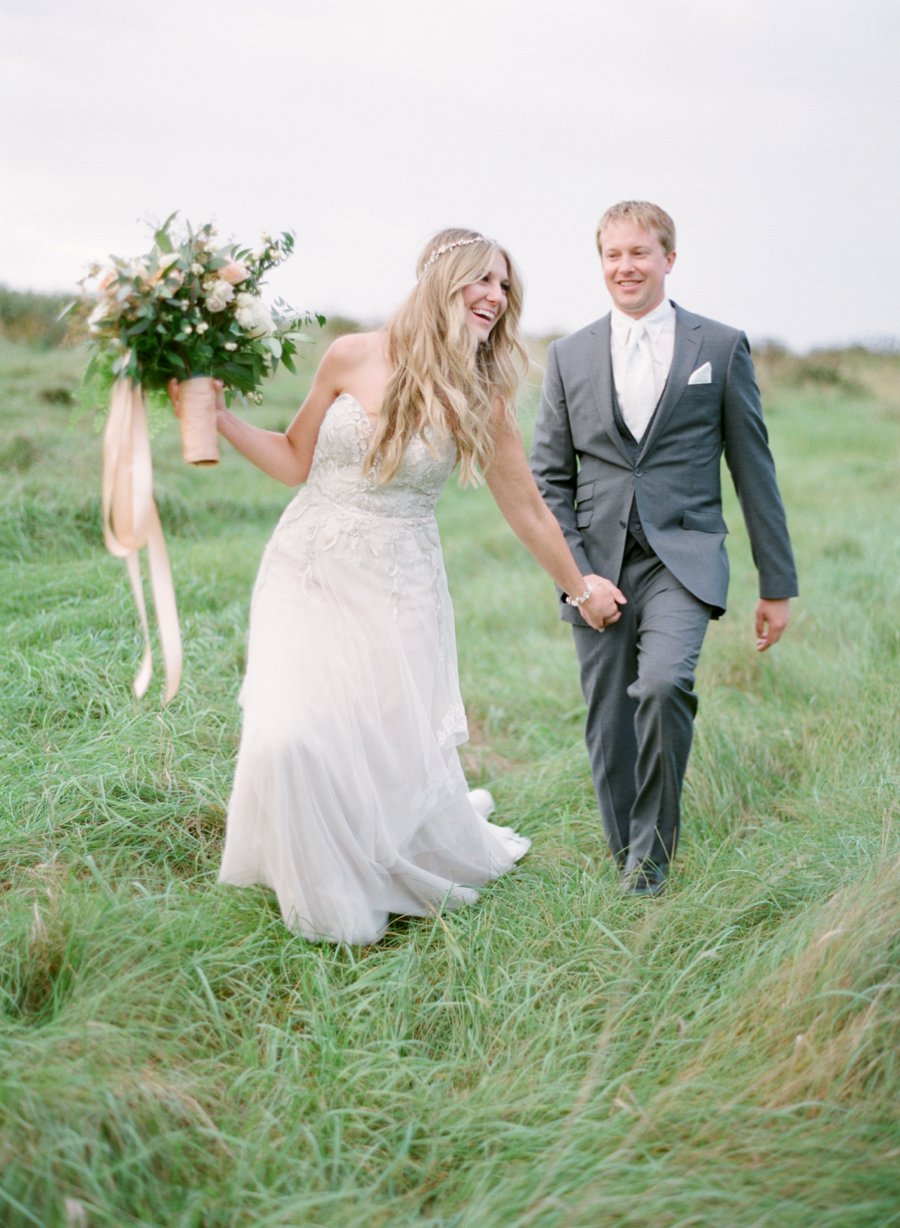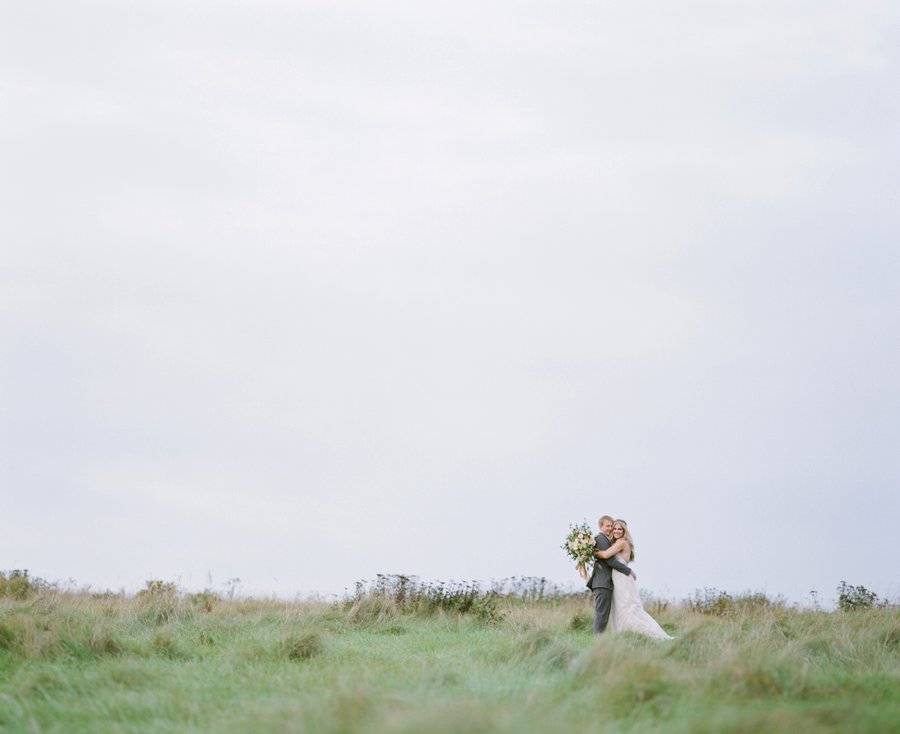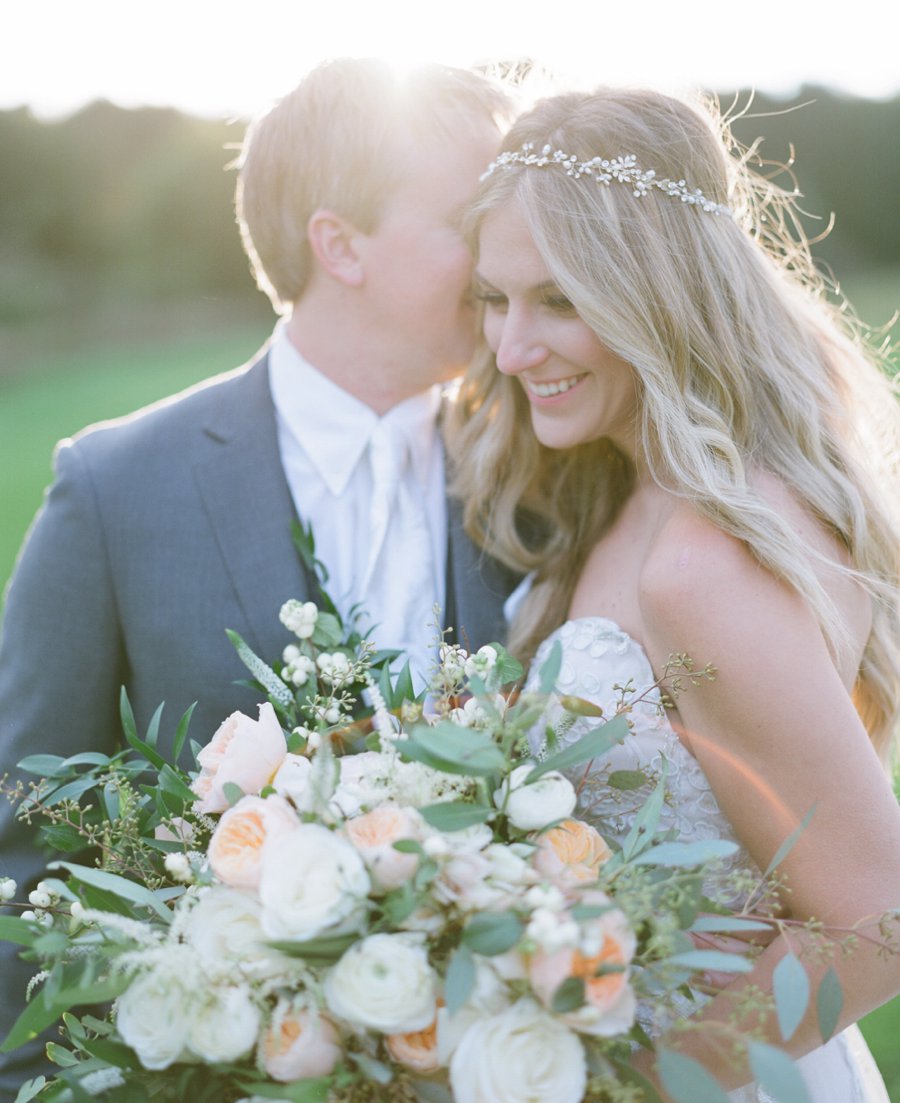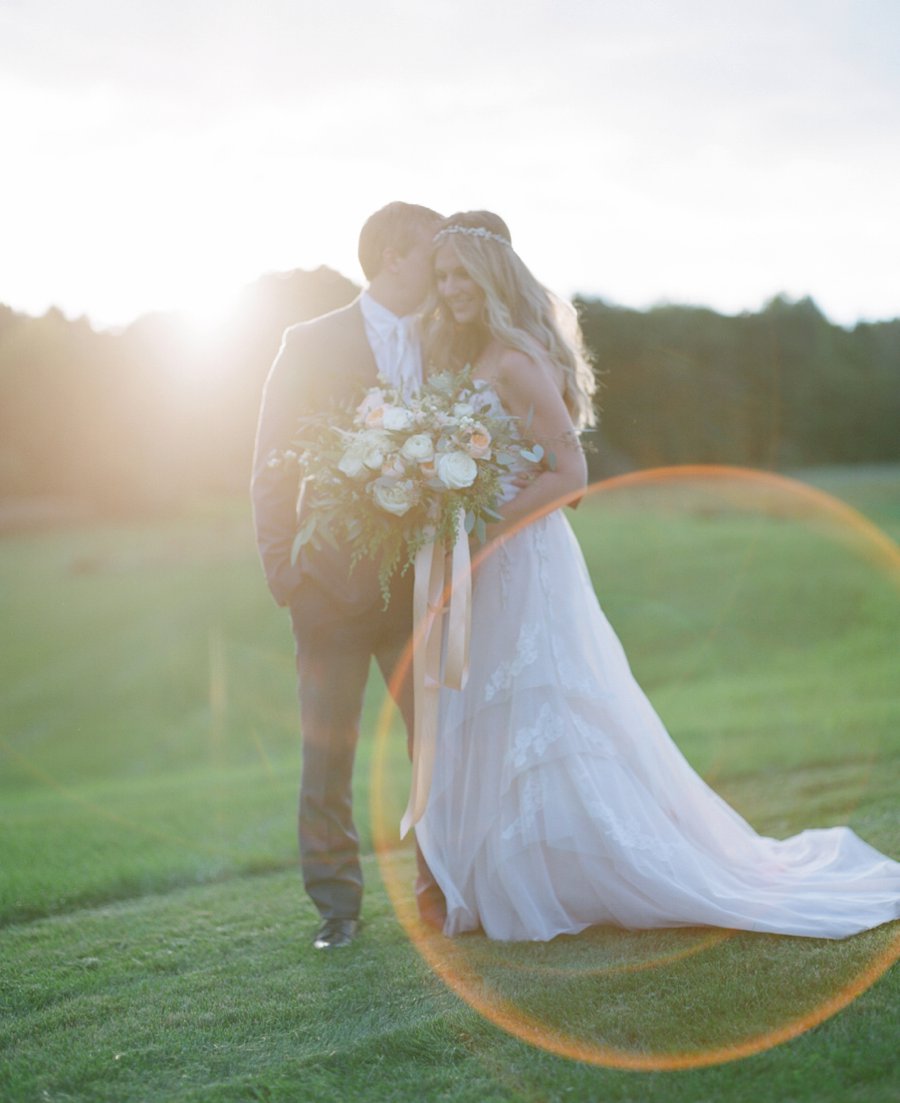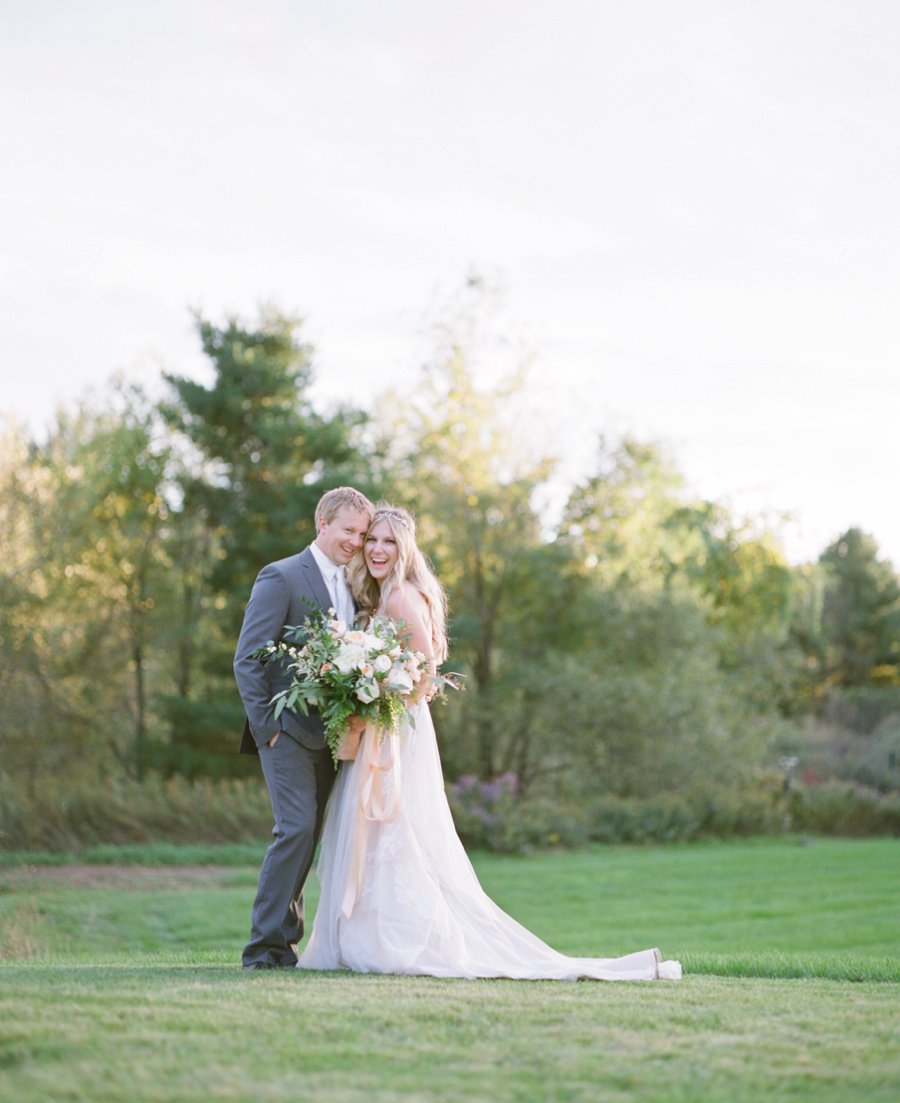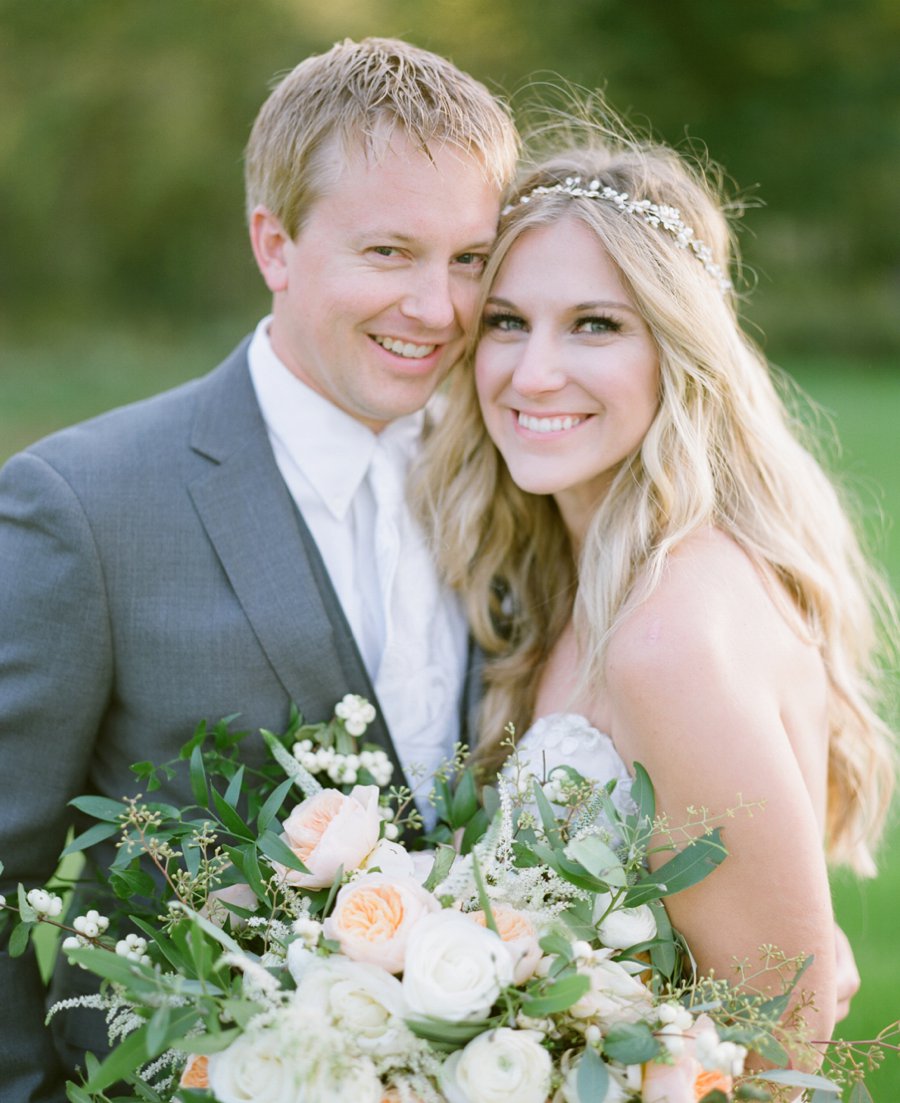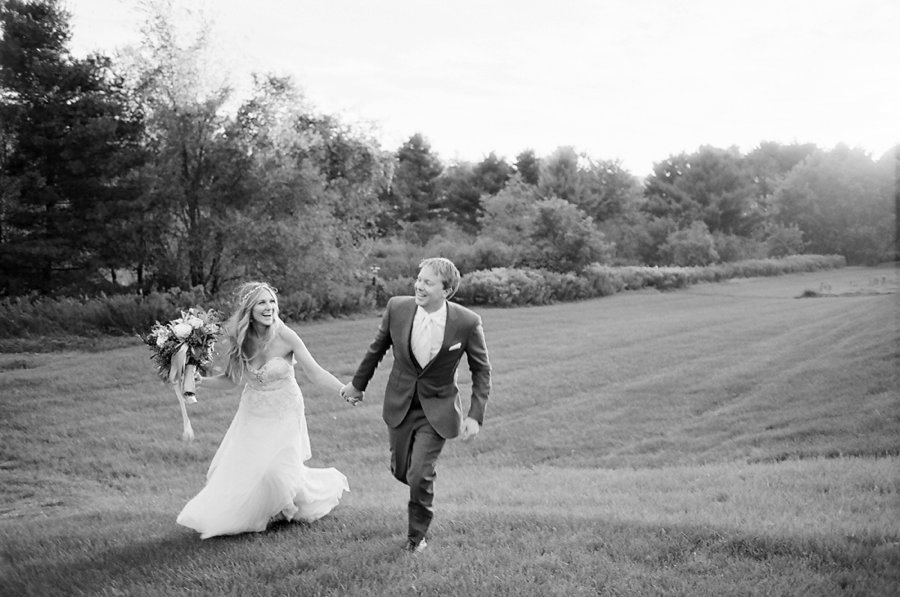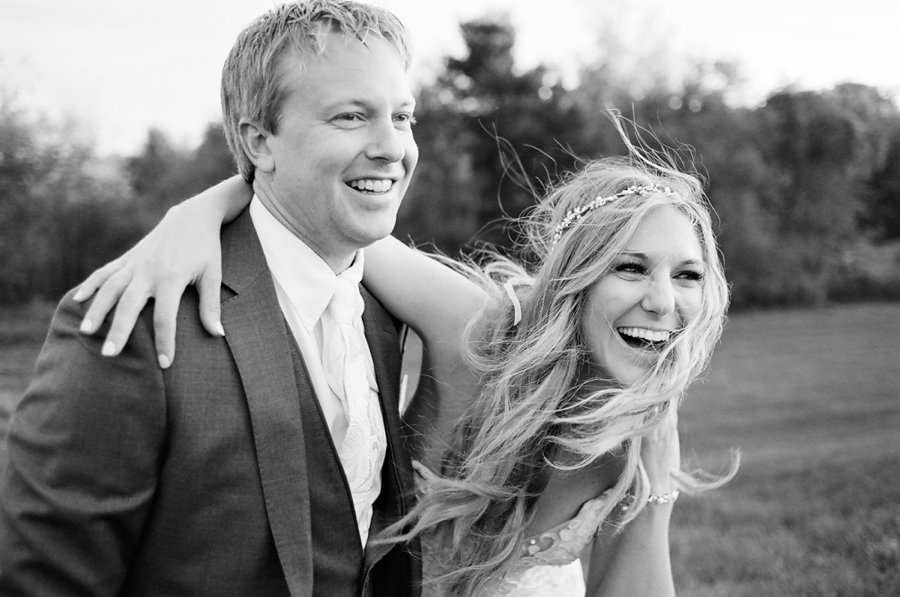 We love that they chose to make their own rules when it came to their wedding day, and Kasey's encouragement for other couples to make the day their own is so spot on!
Is there anything you feel like you'll do for your wedding day that may be considered against the norm? We'd love to hear!
VENDORS WHO MADE IT ALL HAPPEN…
Photography: The McCartneys Photography // Florist: Evolutions in Design // Planner & Stylist: Kase Styles // Makeup Artist: Vanexa Yang MUA // Hair Stylist: Molly Bergman, Salon on South // Videographer: Tyler Berry // Cake: Sweet Lola's // DJ: Bob Holl Entertainment // Catering & Venue: City Grill // Paper Designer, Lanterns, Vases, Coffee tables and End Tables: Kase Styles // Bride's Gown: Avina Valenta // Bride's Headpiece: Che Bella  // Bride's Shoes: Bella Belle // Groom's Attire: Campbell Haines Menswear // Couch Rentals: Event Essentials // Farm tables & chairs: Ultimate Events // Card Box: BHLDN
The following two tabs change content below.
Lauren Grove is the editor and owner of Every Last Detail. A clueless bride-turned-wedding planner, Lauren uses her experiences and knowledge to educate and inspire brides all over the world.