2/22/18 Editorial Update: Due to a large influx of submissions, we are currently only accepting submissions from members of our vendor marketing service, The V List. If interested in applying for membership, you may do so here: http://theeld.com/vlistapply
Every Last Detail is always accepting *exclusive* Real Wedding and Inspiration Shoot submissions from photographers and wedding pros! Please remember that we look for photos showcasing an extraordinary attention to detail and innovative design.
How to submit:
– Via our form found HERE
Guidelines:
Photos must be sized to at least 800 pixels wide, along with a brief description of the wedding/shoot and all involved vendors (and associated links) to be considered for feature on Every Last Detail. For most submissions we prefer to include insight from the couple, so please include the couple's email address so they may be contacted for an interview.
*Exclusivity is required.* Please do not submit weddings or shoots that have already been submitted to or featured on another publication.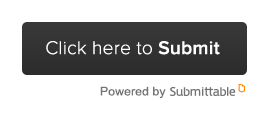 ---
Please note: We are a small team at ELD, so please be patient! Response time is 3 to 5 weeks for submissions. If you have not heard within that time frame, please email submissions@theeverylastdetail.com to check on the status of your submission.