[Editor's note: I'm currently in NYC, getting ready to go on a whirlwind tour of the latest bridal fashions for New York Bridal Fashion Week! So in honor of the beautiful wedding dresses I'll be seeing (and sharing with you via social media), I thought it would be perfectly fitting to have a little chat about one of the most fun parts of planning a wedding- wedding dress shopping!]
It's about time we talk about what might be the most anticipated part of planning a wedding… dress shopping! And to be exact, let's talk about what you need to do before you go wedding dress shopping…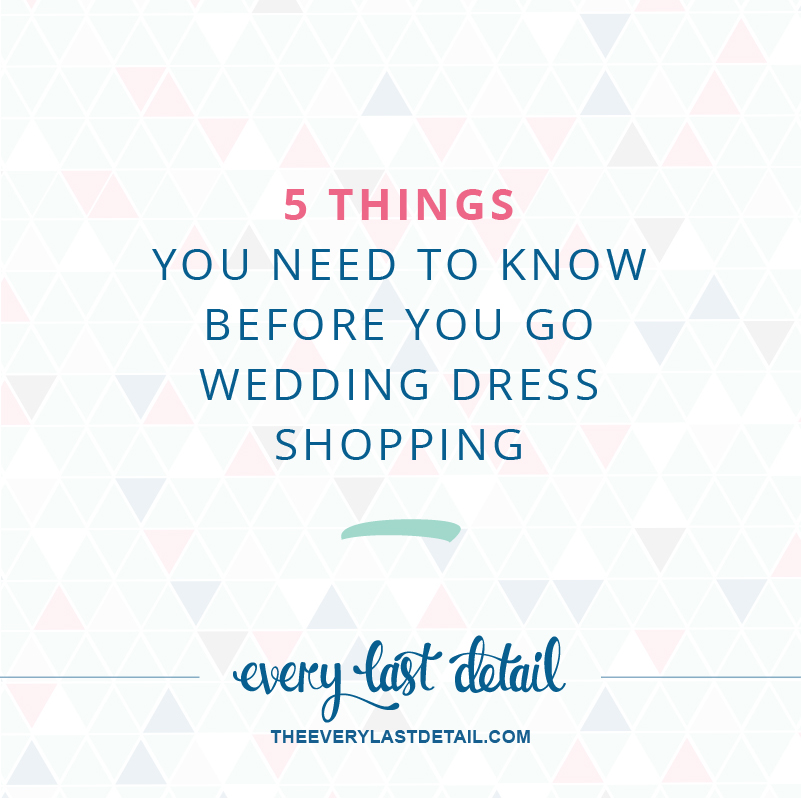 Namely, the big thing that you need to do before starting your dress search is research. Yep, I said it- research.
If you haven't already read my own dress story, definitely start there to get the backstory. In a nutshell: I DIDN'T do my research. I was super excited to go dress shopping, acted too fast, settled for one, and then months later ended up getting a different (but perfect) dress. And guess what? All of that could have been prevented by doing one thing: RESEARCH.
Yes, I looked online, saw pretty dresses, and save the ones I liked (sidenote: back then Pinterest didn't even exist- can you imagine). I even had a pretty specific style and designer screaming to me from my plethora of saved dress photos, but I didn't realize it. When I was looking at dresses online, I didn't look for WHERE those dresses were carried. I just thought that the style and designer of the dresses I liked would be at whatever stores I went to. Which happened to just be the stores that were closest to me… which weren't exactly the best… and didn't carry the designer that I loved. It kills me knowing that this waste of time and money could have been avoided if I had just done a little more RESEARCH!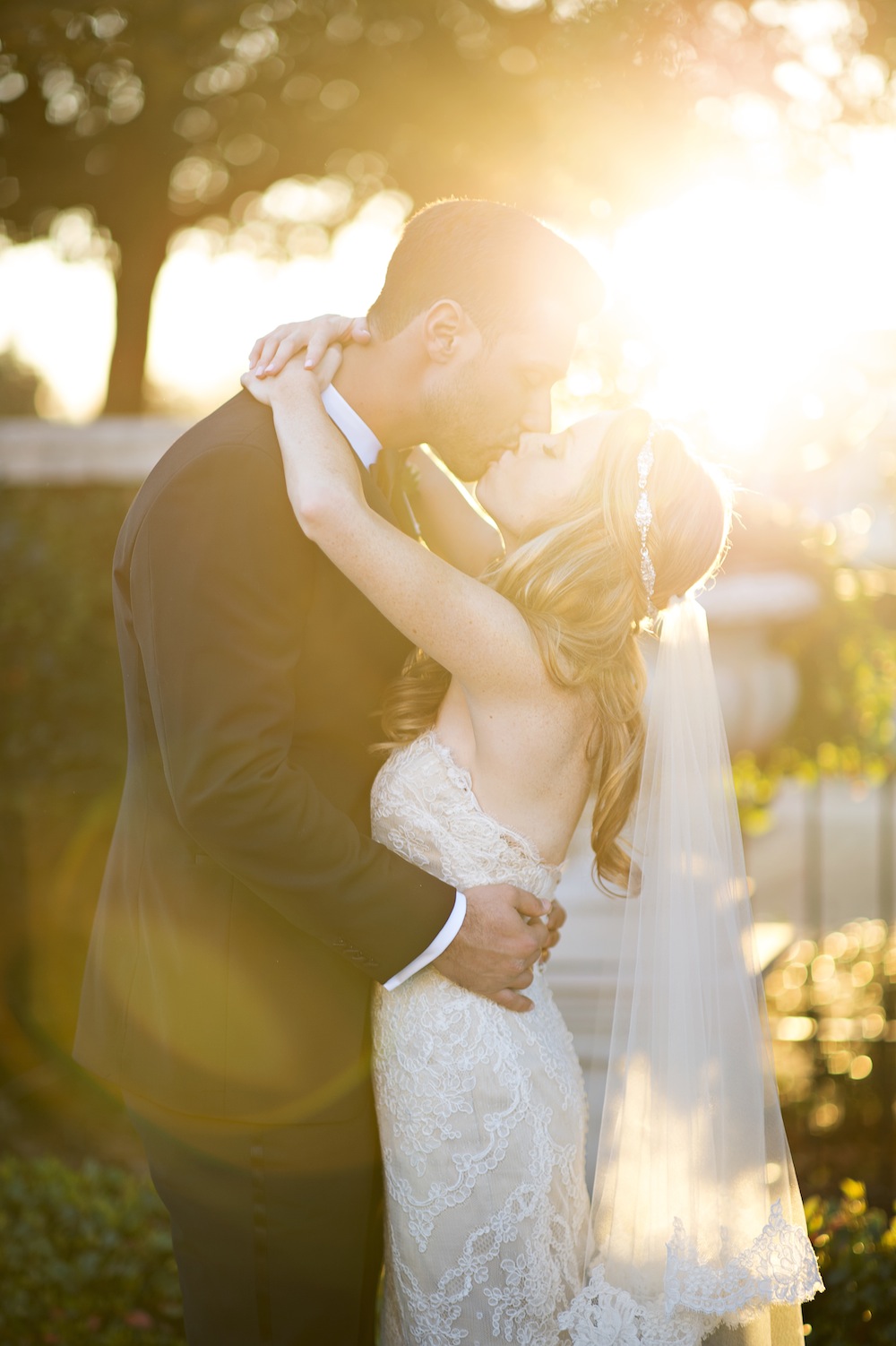 Image by Kristen Weaver Photography
So on to the "research" and what you need to do before you go dress shopping…
1. PHOTOS.
The only way you're going to know what dresses you like is by looking! Start off looking at photos online, magazines (lots of dress ads in magazines, in case you haven't figured it out yet!), designers' websites, etc. Try to stick to actual sites that have the dress photos on them and not something like a Google Image search- it will be easier to know the designer if you do that! And then of course save whatever you like.
2. REFINE.
Just like with any other type of search for inspiration, you'll want to weed out what doesn't quite stand out to you after a few hours or days. Go back and look through everything again, remove photos, and refine your "collection" of dresses that you like. Repeat if necessary.
3. DEFINE.
Here's one of the places where I messed up in my own wedding dress search. You should see some sort of pattern once you've refined what you saved. It could be a fabric, a dress style, a type of embellishment, a color, or even a designer. Gather the similarities and define them. Know what it is that you're liking so you can tell the dress store. (In my case, I knew I liked laced, but what I didn't realize was that I was obsessed with a certain designer who had 3 different lines of dresses, and I loved them all.)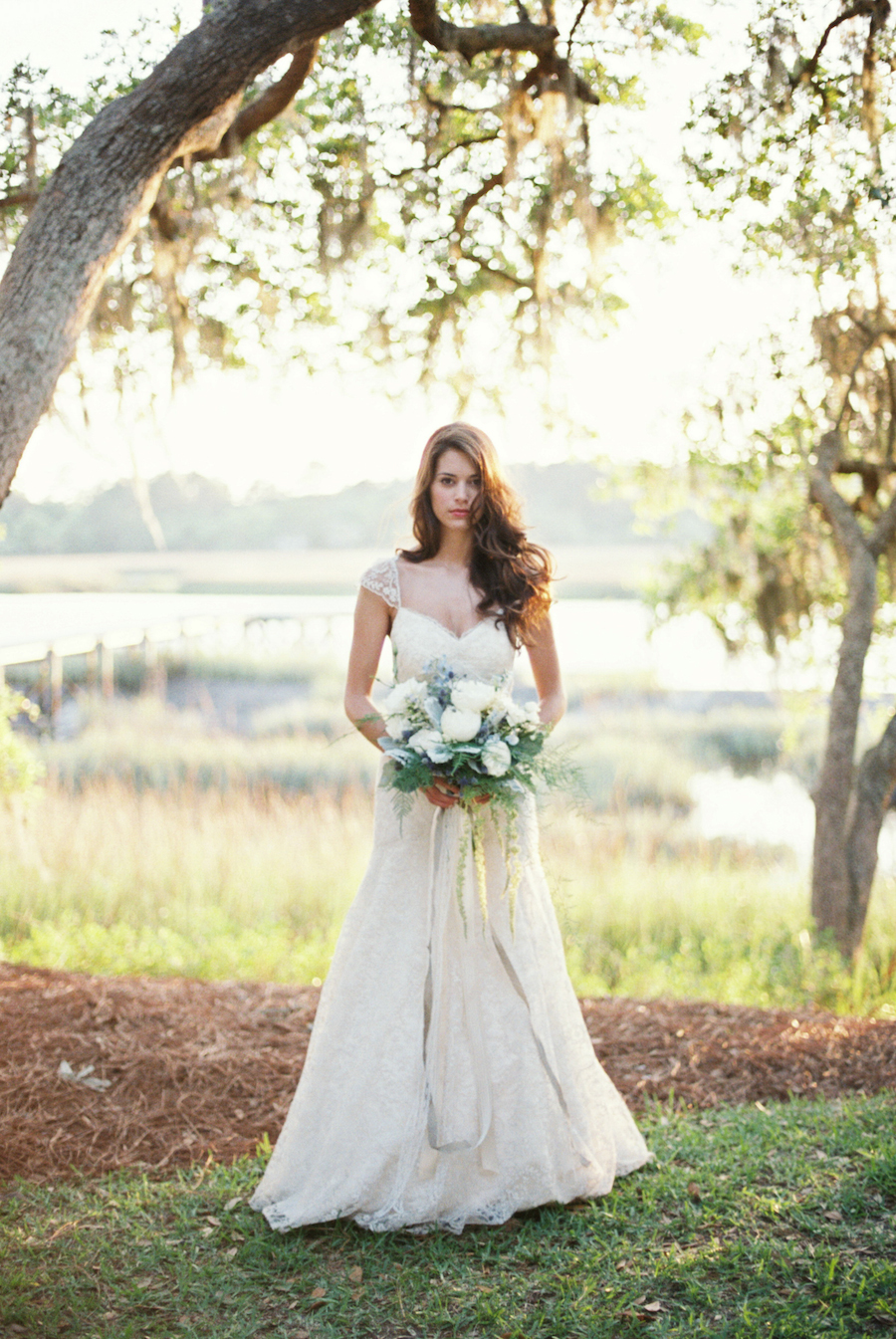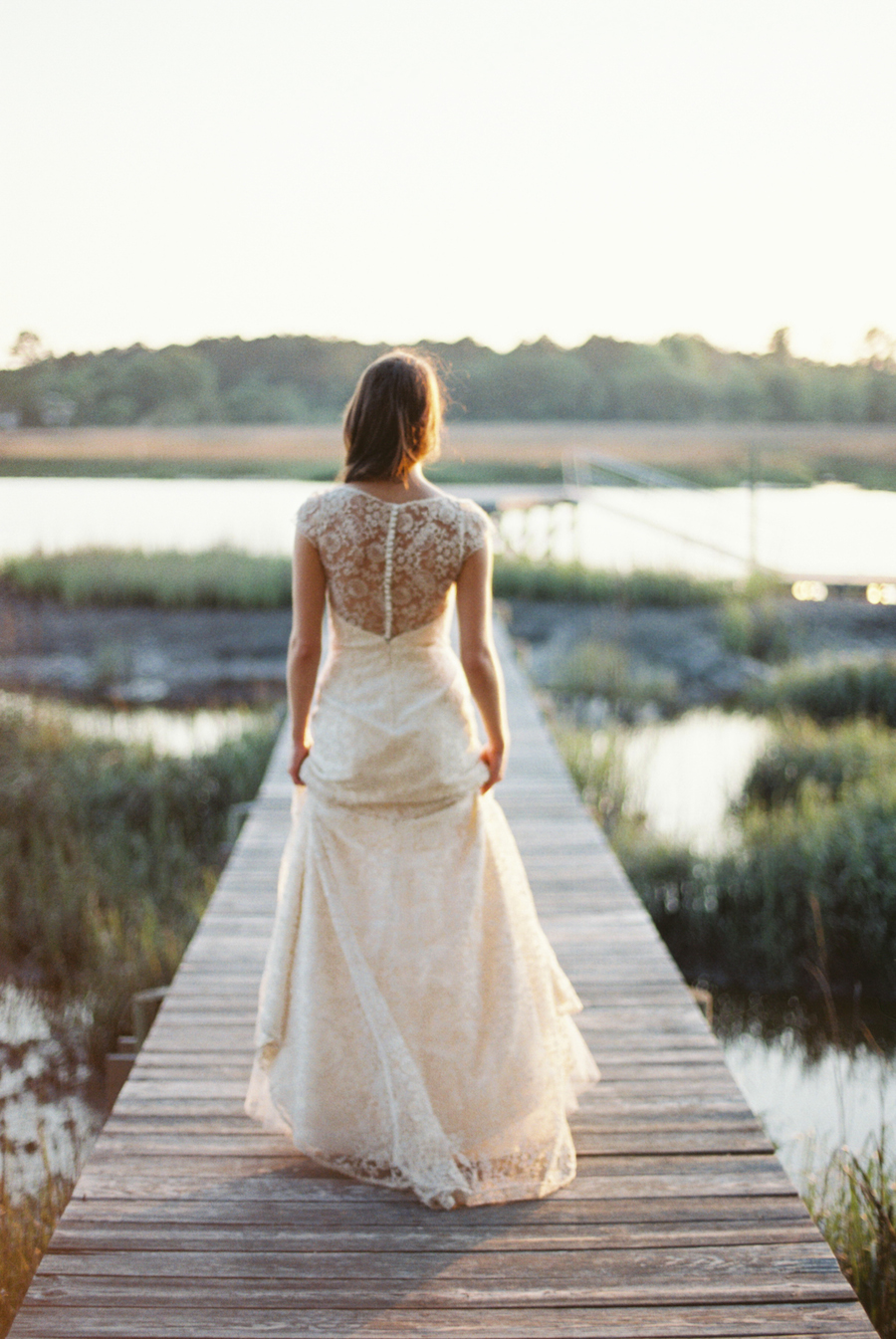 Images by Live View Studios
4. PLAN.
Plan your day(s) of dress shopping. Look up all of the bridal shops within an hour of where you live/where you're shopping. Look up their reviews online too- I recommend WeddingWire. Some shops are just awful and will ruin your whole shopping experience, and some are awesome. If you can, try to avoid the awful shops- trust me on this. And if your heart is set on a designer, of course look up what stores carry that designer. (Here's something interesting to know: Bridal shops have to be a certain distance apart from each other to be able to carry certain designers, so if you're looking for a particular designer, you may have to take a little trip [I had to drive 2.5 hours].) It's a good idea to make appointments at bridal shops- many are even by appointment only. All the more reason to plan out your day!
5. SHOP!
Once you've done your research and planned out your appointments, it's time to shop! Remember, it's okay if you don't find "the one" at your first store or on the first day of shopping. Also remember to keep an open mind when you're in the bridal shops, because dresses look very different on you than they do on the hanger. Oh and most importantly, take your time and don't rush. If you have trouble deciding whether or not you love a dress, try to envision yourself walking down the aisle to your fiance in it. That's what helped me. :) And most of all, have FUN!
Hopefully these tips will help you in the search for your perfect wedding dress! Just remember the key point here… RESEARCH!
Those of you who already have your dress- how did you find yours? Did you research like crazy, or just let it happen? Share any tips that you feel will help other brides too!
The following two tabs change content below.
Lauren Grove is the editor and owner of Every Last Detail. A clueless bride-turned-wedding planner, Lauren uses her experiences and knowledge to educate and inspire brides all over the world.