First off, full disclosure here. I am a wedding planner so of course I fully support their employment. But even more than that, I was one of those brides who thought she could do it on her own. And I did. I did it on my own and I did it well- all the way up until the wedding day when I couldn't do it on my own any longer. Not without sacrificing peace and full enjoyment and celebration. Whether you need help through the entire planning process, a few months beforehand, or on the day, consider these six reasons to hire a wedding planner. I beg of you.
Six Reasons to Hire a Wedding Planner
1. You don't have a lot of extra time on your hands.
Have you read the statistics on how many hours it takes to plan a wedding? The common number is 250 hours. Let's stop to think about that one. That's over 30 eight-hour days. Do you have that kind of time to give up? Chances are if you and your partner work full-time jobs, have any kind of hobby, or just, you know, enjoy your social lives, you don't.
2. You tend to procrastinate.
No one really likes to admit they procrastinate. We all like to think we're on top of things, we get our tasks accomplished in a timely manner, we don't put off until tomorrow what we can do today. But if you're a procrastinator, you know who you are. It's best to admit it before vendors don't get booked, projects don't get finished, and everyone participating in your wedding is upset because they don't know what to expect on the Big Day. Trust me, you need a wedding planner to keep you in line. It will help.
3. You want (and need) to stick to a budget.
This is where things tend to get confusing. So many couples think they can't afford to hire a wedding planner if they're planning their wedding on a more modest budget. Although it is an additional expense, wedding planners can actually help save money in the long run. They're skilled at making a budget, sticking to it, and finding creative ways to afford the items you really want. Additionally, planners are great researchers and networkers which means they can help find the best vendors in your price range.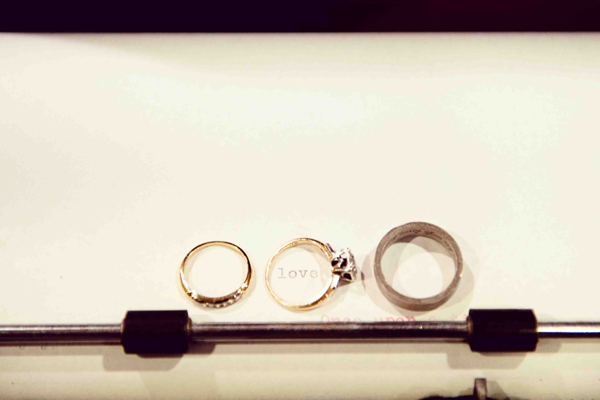 4. You're having trouble deciding on a color palette/style/theme/etc.
In addition to being great at meeting deadlines and managing the budget, wedding planners are also creatives at heart. They love being able to conceptualize and brainstorm a style or theme and then work to make it a reality. Are you kidding? This is the fun part! And it should be fun for you, not stressful. Which is why having someone help you envision the details that will make your wedding you and tell your story as a couple is so important.
5. You're not sure how best to deal with sensitive family issues.
Why do people go to therapy? Because it's easier to solve problems with a third, unbiased, party present. Besides being able to act as a liaison between family members, a planner can also guide you on solving tricky situations and etiquette questions. Look at me, I'm a marriage & family therapist turned wedding planner (& marriage educator). Do you think I still use my counseling skills on a daily basis? You bet I do.
6. You're feeling stressed and overwhelmed.
Plain and simple, if wedding planning is causing you to feel stressed and overwhelmed, then you need some help. Don't let your engagement be consumed by the wedding. Honestly, you will never again get to experience being someone's fiance/fiancee. So, enjoy it. Celebrate it. And let someone else do the dirty work. :)
xo-Kristine

The following two tabs change content below.