This week, I had a realization. It's always been something that I've known, but I never really thought about it… the extent of DIY. By extent I mean: how much work actually goes into DIY, how much money goes into it, and how much "womanpower" (Get it? Instead of manpower- because the majority of the time, it is a woman DIYing) it takes.

Often times it's thought that it's cheaper to have a DIY wedding. That can be the case, but only when you do your research and count your pennies. Let's use centerpieces as an example…
You've found a simple centerpiece with an array of flowers that fit perfectly into your color scheme. You find out what the flowers are, and plan on ordering them off of one of the many websites where you can order flowers at "wholesale" prices. You buy 15 square glass vases for the centerpieces. About a week before the wedding, you order the flowers off of the website. The flowers arrive a few days before the wedding. Some are closed, some look great, and some are mush. You store the flowers like the website told you to. But here's the catch- those tulips that your ordered? Those have to stay cold so they don't open. And those roses that aren't open? That specific variety usually takes 4 days to open (but the website didn't tell you that)- and your wedding is in 2 days. And when it comes time to make your centerpieces the day before the wedding, you don't actually HAVE the time because you still have menus and escort cards to make. So you ask your friends to do it, and you spend your whole wedding day stressing about what the centerpieces are going to look like. Meanwhile, your friends are freaking out because they don't have the first clue about arranging flowers. Fast forward to the end of the wedding: you now have 15 glass vases. You send some of the centerpieces home with guests, but you still have 10 left over. What on earth are you going to do with 10 square glass vases?
 And so, that's our little scenario of what could happen with DIY centerpieces (also what I've witnessed happen). The little bit extra that you would have spent for a professional to do those centerpieces would have saved you 1) the lost flowers that didn't open or weren't good, 2) the peace of mind on your wedding day, 3) your friendships with your friends, and 4) the money spent on one-time use vases. All of this (and lots, lots more) could have been avoided by working with a professional.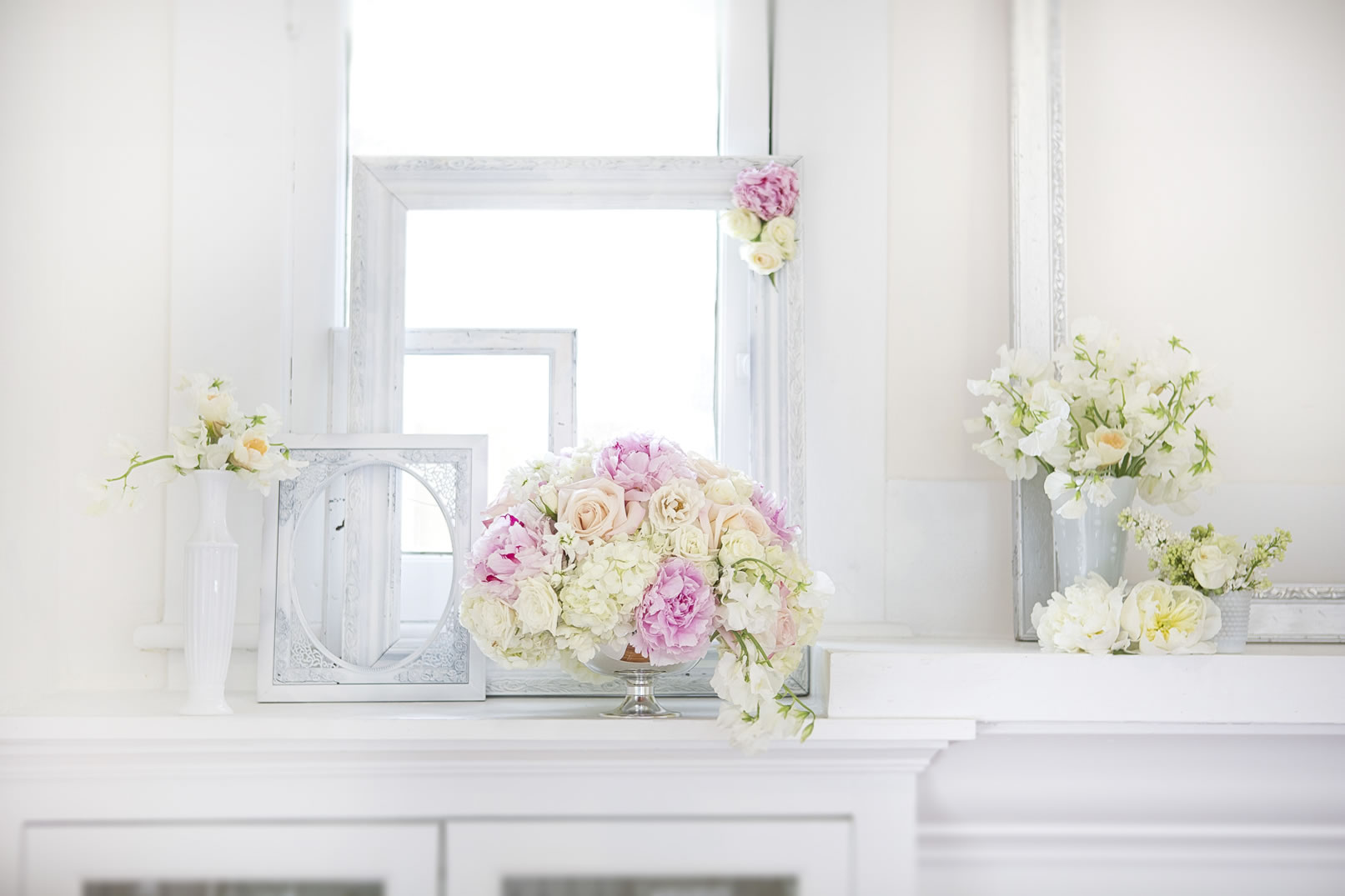 Something else that is sometimes overlooked with DIYing is the price of things. You could be spending way more than you need to because you're not experienced in knowing what you need. Or you could purchase things that aren't needed at all, and then have a ton of useless wedding-related items left over after your wedding. When you don't know exactly what you need, you tend to just buy, buy, buy, and hope it will work out (I've myself have done it multiple times for projects). $10 here, $50 there- when it's all not in one purchase, it's difficult to keep track of, and thus, difficult to stay within budget. You can definitely avoid the unnecessary expenditure of extra money on things that won't be needed.
And then you still have to enlist help to actually do the DIYing. It could be your fiance, bridesmaids, or family. No matter who it is, it's going to be a major task for them. And more times than not, it will take longer than you expect. Plan accordingly. You definitely don't want to be doing your DIY menus into the wee hours the night before your wedding.
Of course every wedding is different, and I'm not saying that doing DIY centerpieces will doom your wedding. But plan, plan, plan, and research, research, research! Have everything planned out, and then have a backup plan (or two). Consider the EXTENT of what DIY means. You can still DIY lots of things for your wedding, but some things are best left to professionals. Big plus: If you use professionals for the difficult, involved things, you can focus on DIYing the fun details, like table numbers, escort cards, and favors (or you can even enlist the help of a pro)! The details are the most fun, so save the best for you and your friends/family!
[Want to read more about DIYing? Click here!] 
The following two tabs change content below.
Lauren Grove is the editor and owner of Every Last Detail. A clueless bride-turned-wedding planner, Lauren uses her experiences and knowledge to educate and inspire brides all over the world.