From the unreal mountain views to the stunning reception location, majestic is the only word that comes to mind each and every time I try to describe Brooke and John's Colorado wedding. Brooke and John met while attending college in Colorado, and their relationship only deepened once they both graduated and began working and living in Denver together. Because of their shared loved for the mountains and the great state where their relationship took place (they got engaged in front of a waterfall while camping!), exchanging vows in front of family and friends in Colorado was John's only wedding planning request. And, they absolutely made the right choice when they opted to host their celebration at Devil's Thumb Ranch Resort & Spa! With planning and design by Entwined Planning and stunning photographs captured by Sarah Roshan Photography, you're going to love each and every detail from Brooke and John's soiree.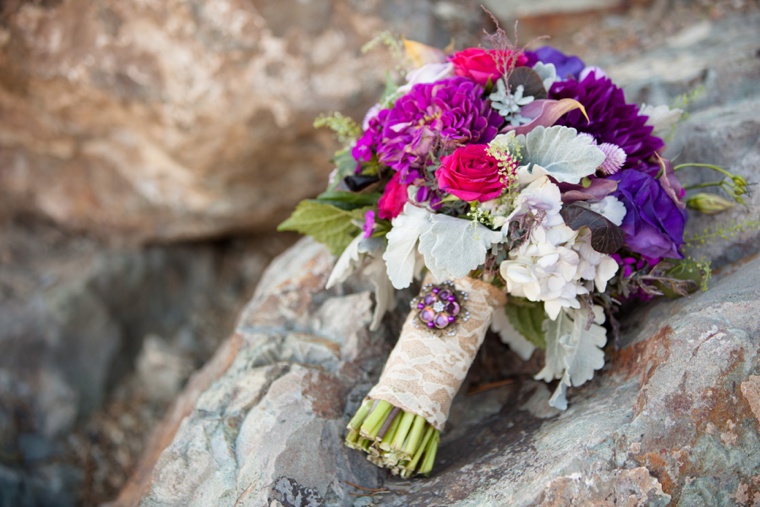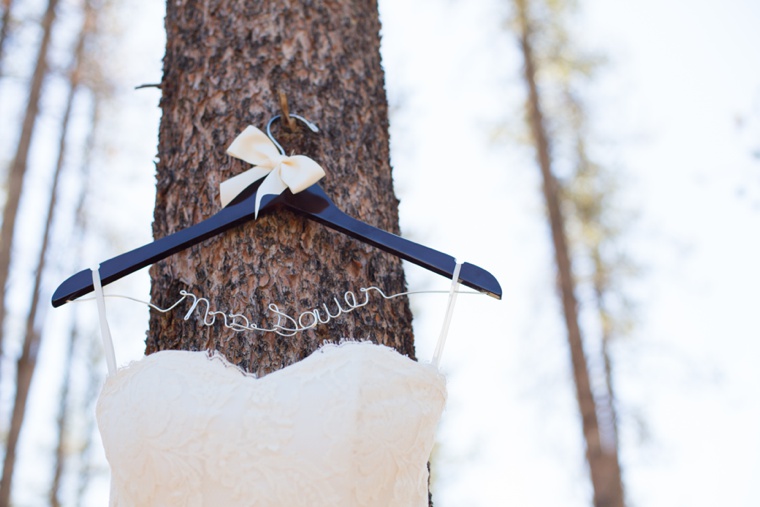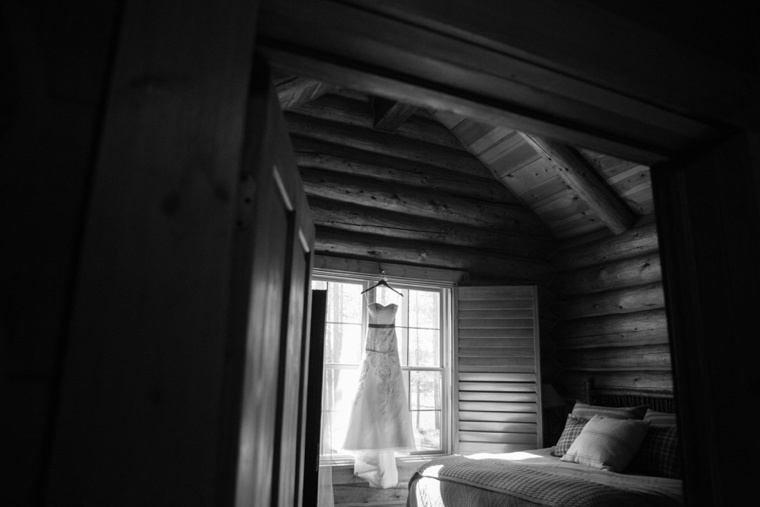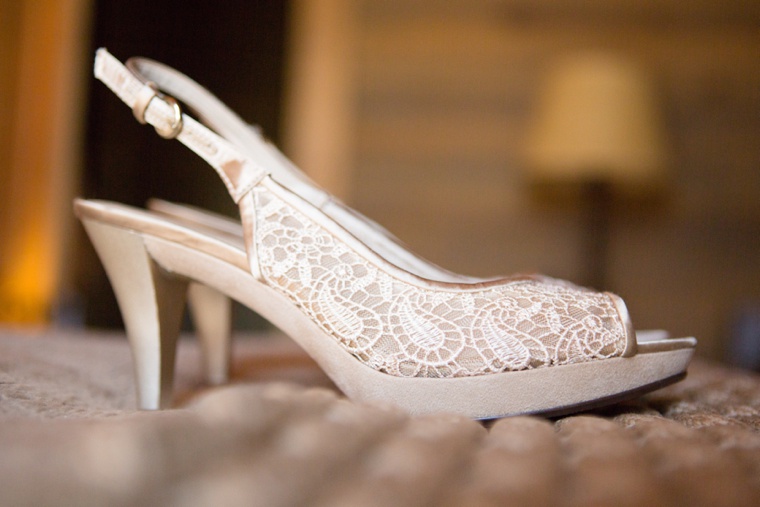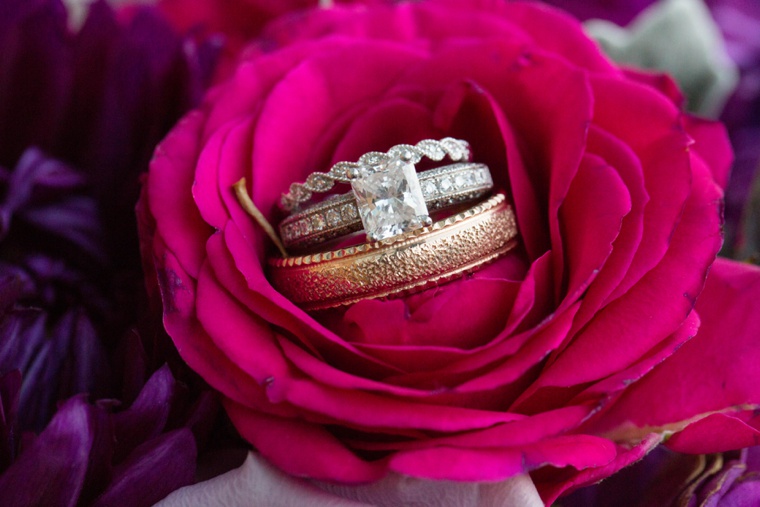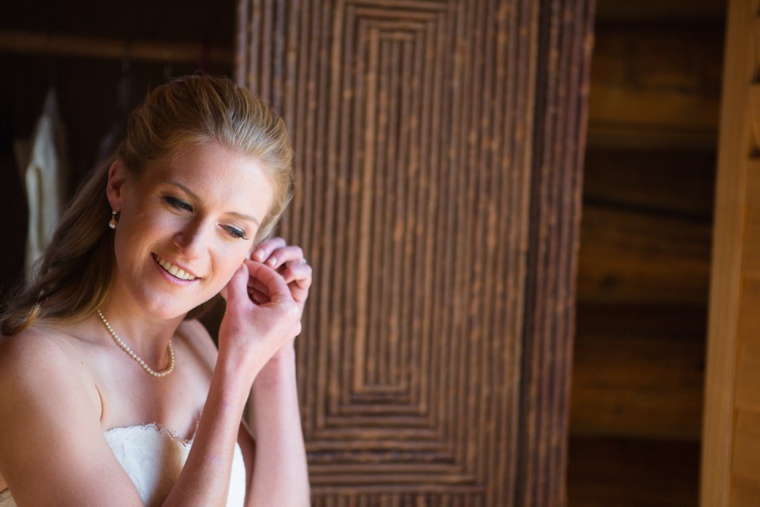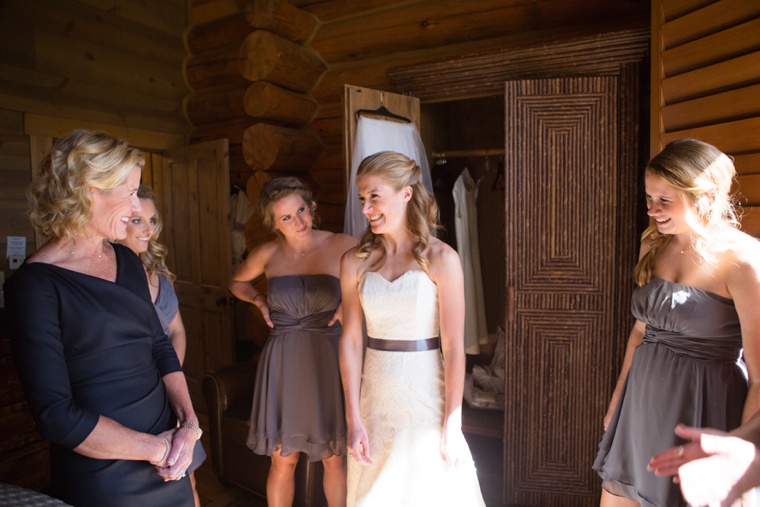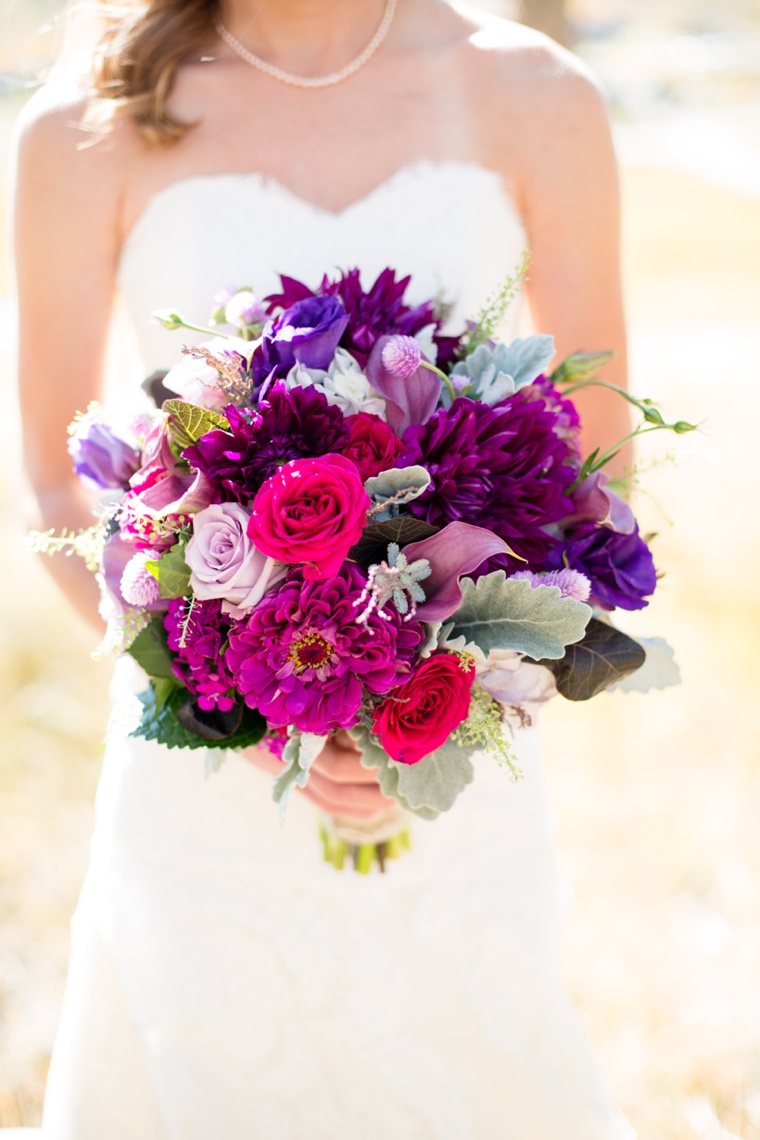 What (or who) helped you most in your planning process and/or on your wedding day?
My wedding planner, Danielle Odil with Entwined Planning was an instrumental part of my wedding planning and cooridnating the day of so ensure that everything went as planned. She came with me to help pick out my dress, my cake, coordinating meeting with the florist, the photographer, the band, the videographer, the invitations…..pretty much everything. I could not have done this without her. She also made sure that on the day of the wedding my entire family as well as my self enjoyed the day rather than worrying about the details that go into pulling off a wedding. My mom and my sisters also helped me a lot with some of the smaller details of the planning process — such as invitations and some of the stylistic choices that I needed help with.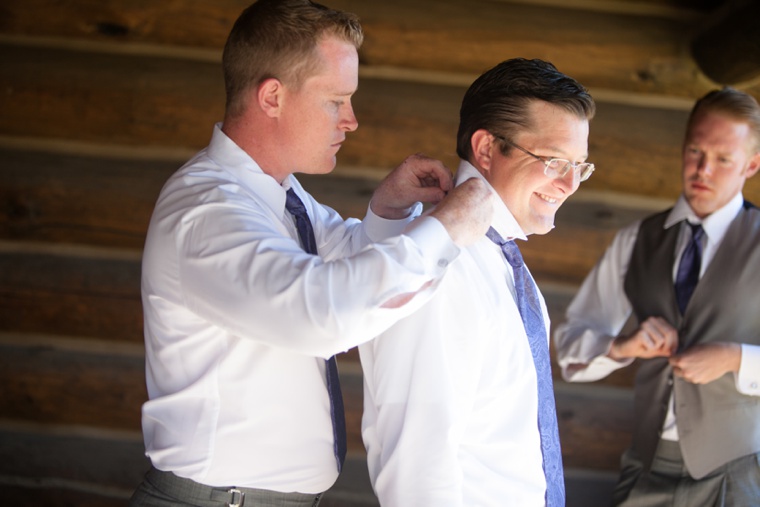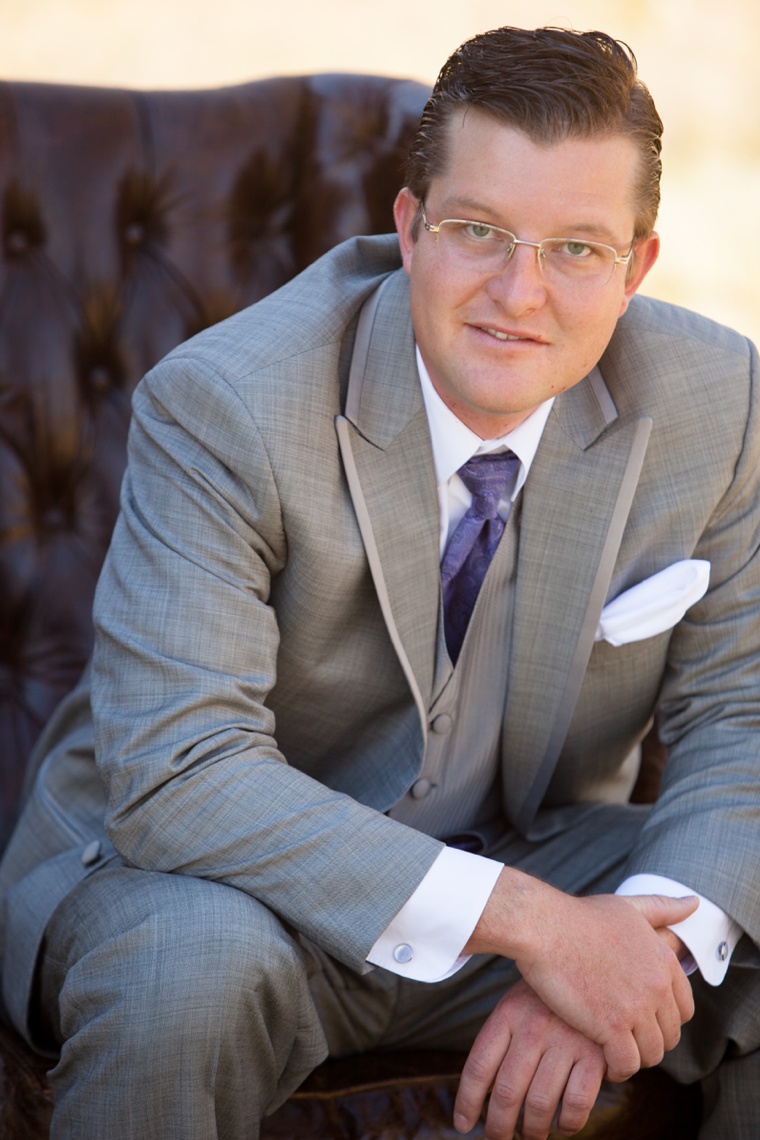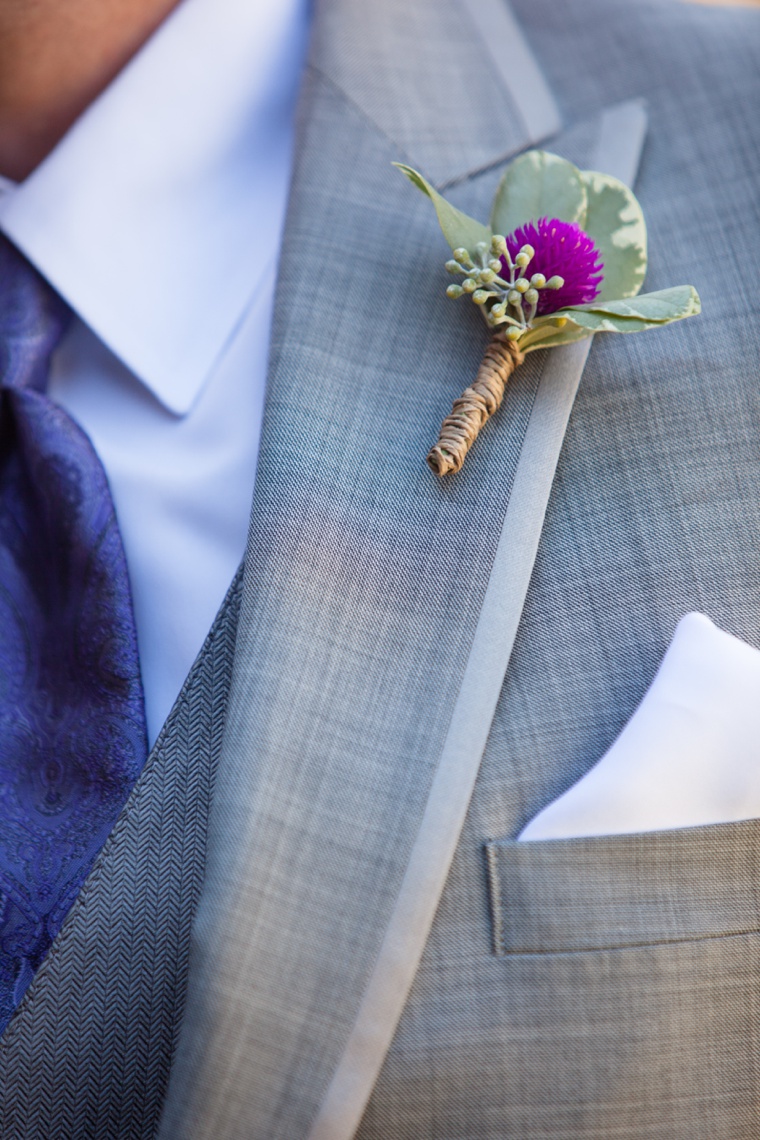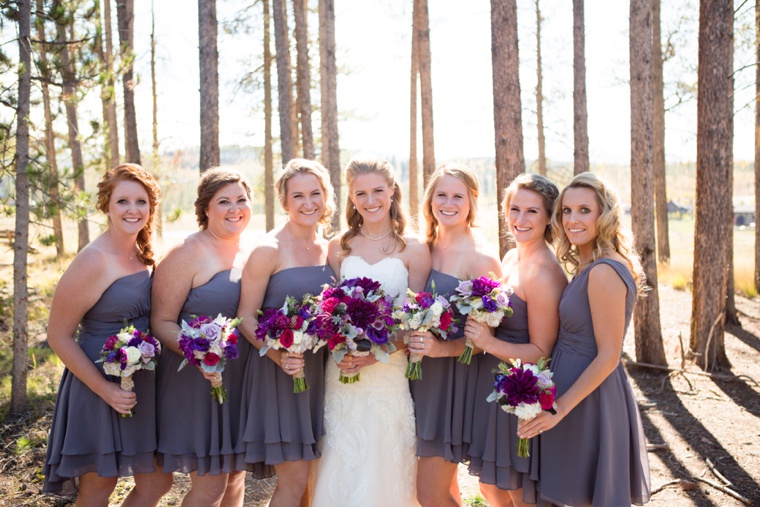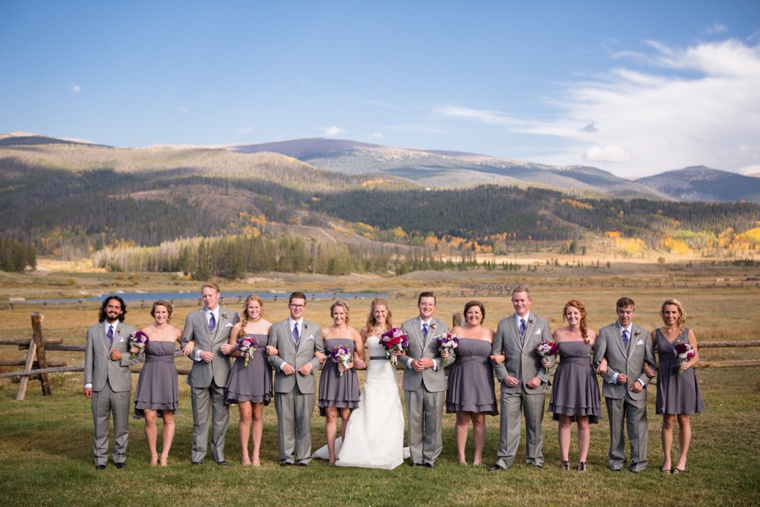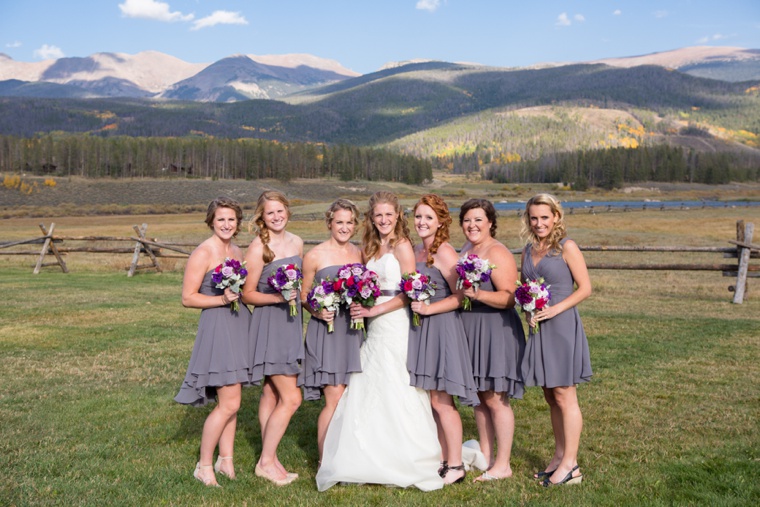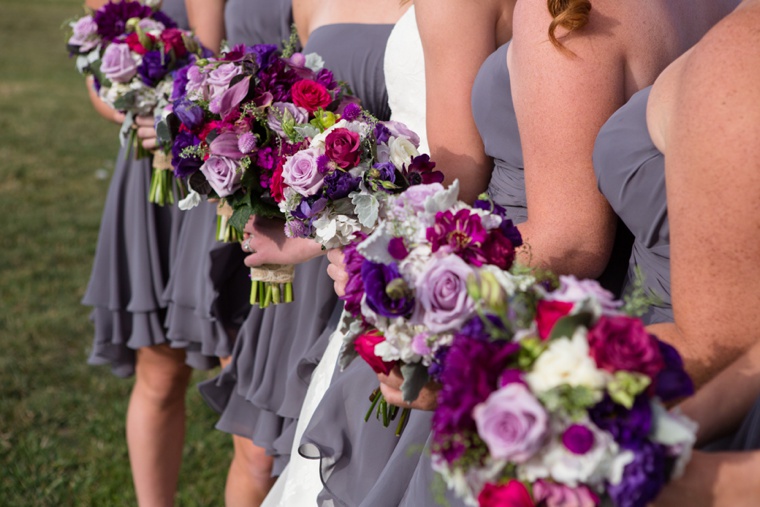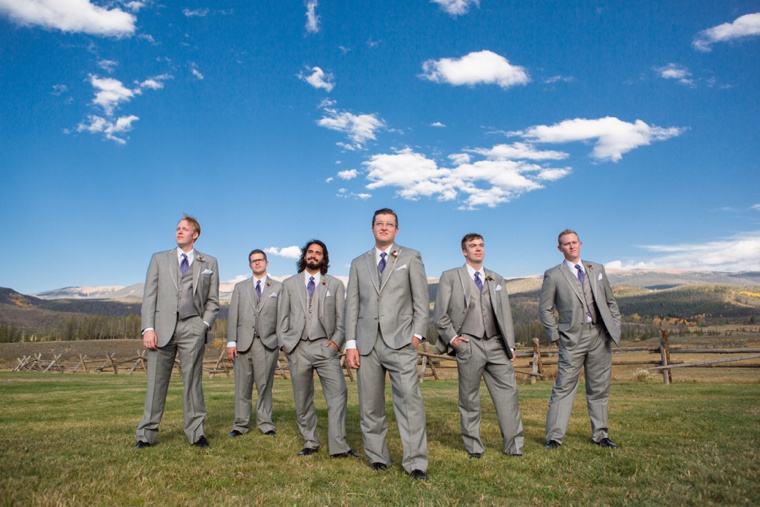 What was the most important thing to you when deciding who to work with for your wedding?
A connection. When I meet with someone I want to feel connected to them. It is really important to me that I feel comfortable talking to them and telling them my opinions, while also respecting their opinions and suggestions. I did not know a lot about some of the wedding planning decisions that had to be made and so having a vendor that I trusted was very importatnt. I interviewed almost everyone and was able to gather from that interview if they would be a good fit for me or not.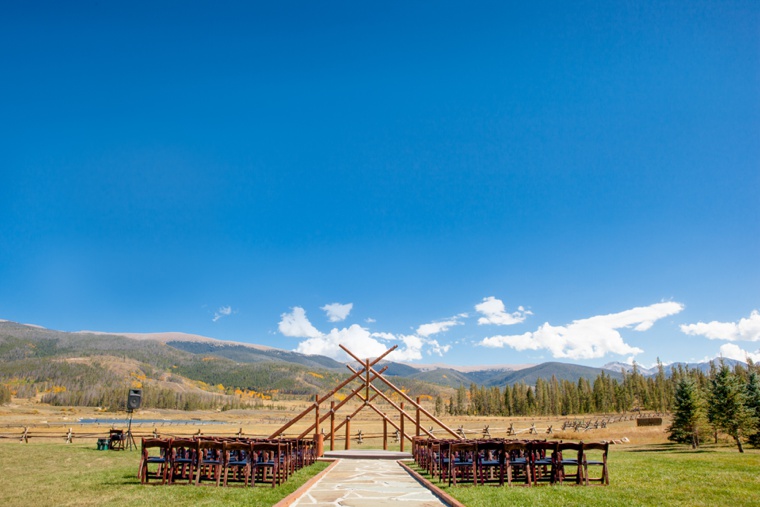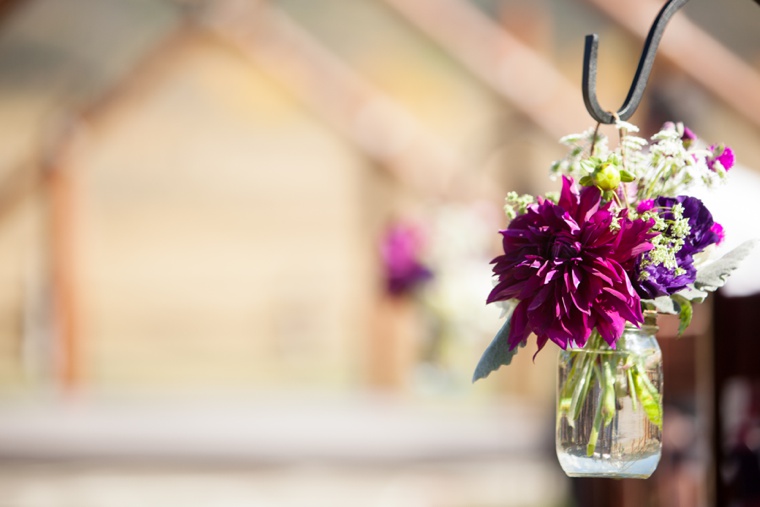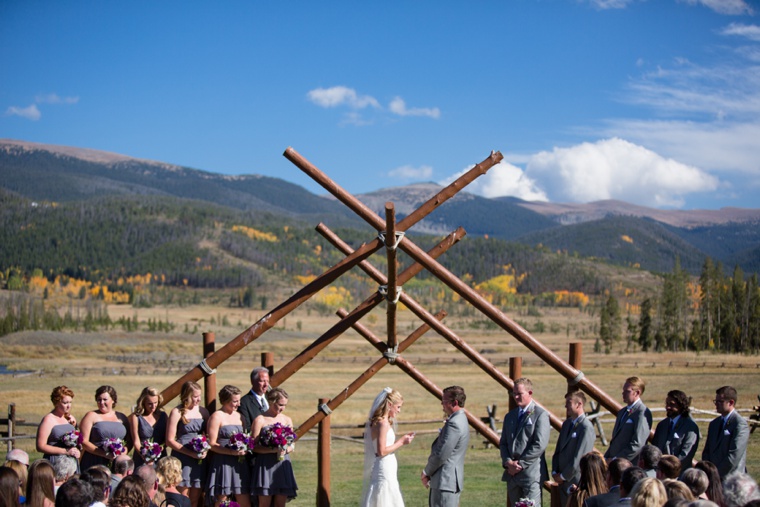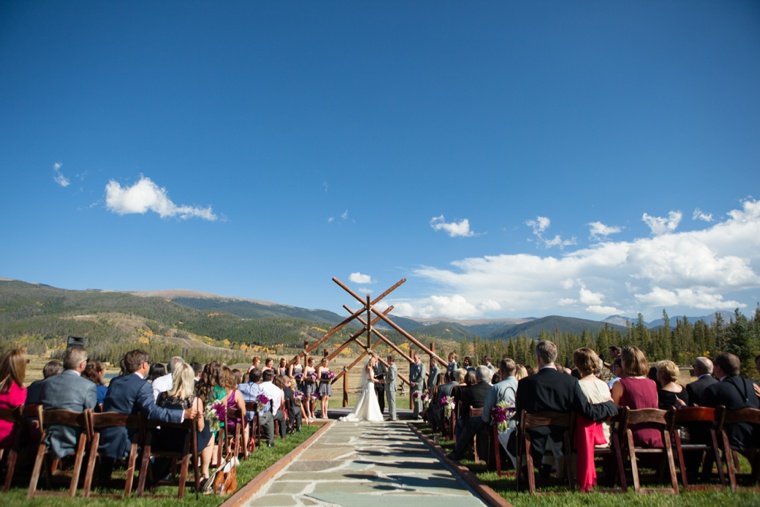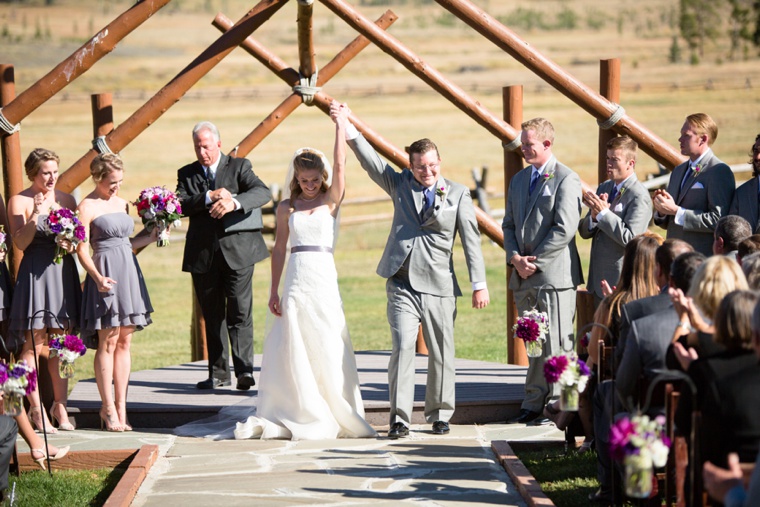 What was your inspiration for your wedding details and/or design?
I don't know if I had an "inspiration" per say….but I wanted me to wedding to simple (without being boring) and elegant. I am not a bride who wants all a lot of fluff. I wanted  a wedding that was beautiful and elegant in its decor and design… but it was also important to me to be able to draw out some of the aspects of the gorgeous scenery we had being surrounded by mountains and fall foliage. I also did not want the significance and importance of the day to be taken up with "stuff". I wanted the love to go hand in hand with the decor and the ambiance of the entire day. With that being said….the colors–purples, beiges, creams, light greens were woven into all of the details from my dress, to the bridesmaids, the groomsmen, the flowers, the invitations, the cake…..I think that this really helped to draw the wedding together. Everything came out more beautiful than I could have imagined.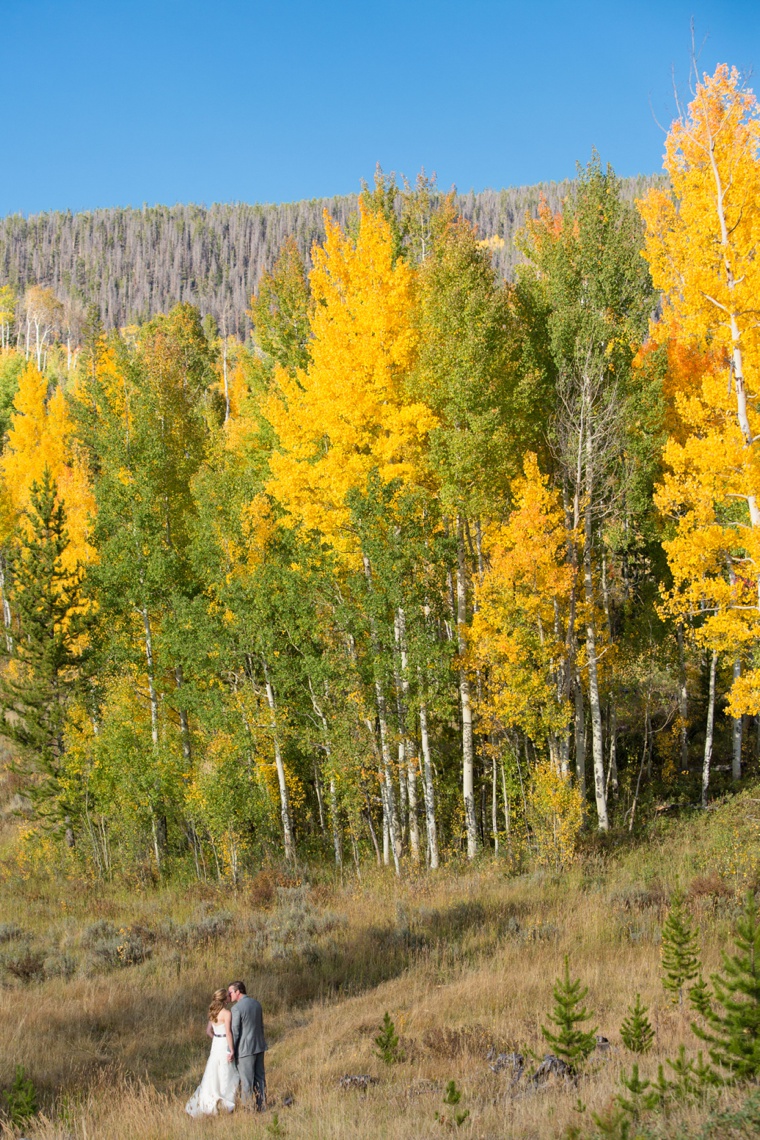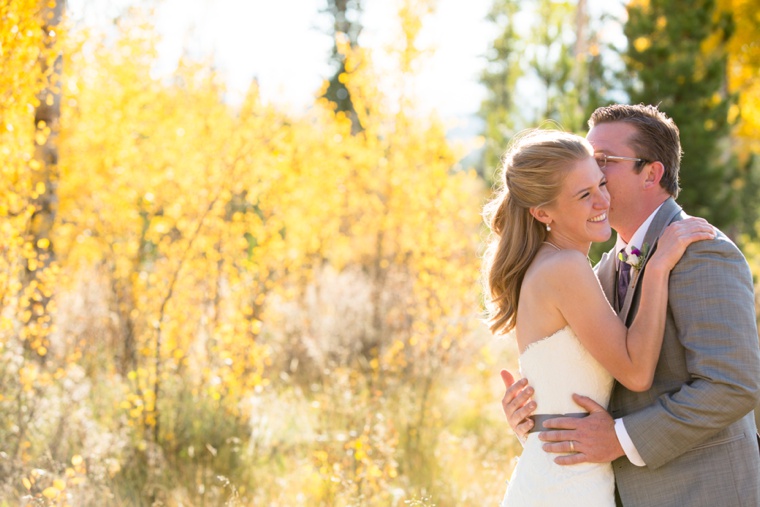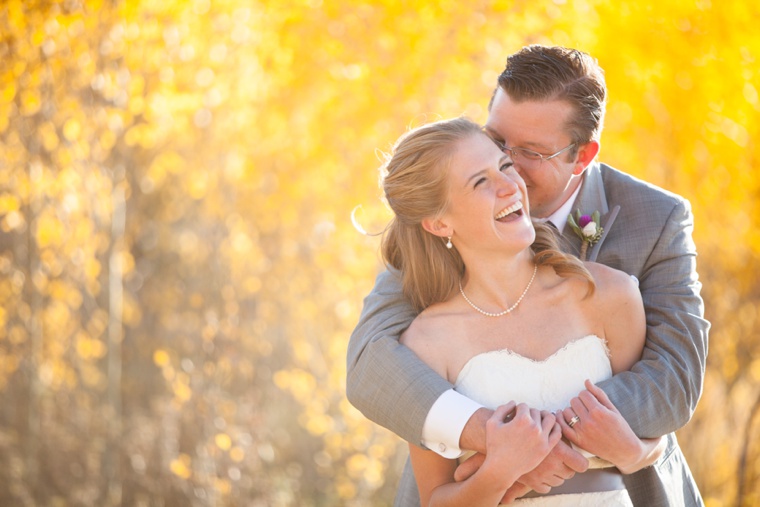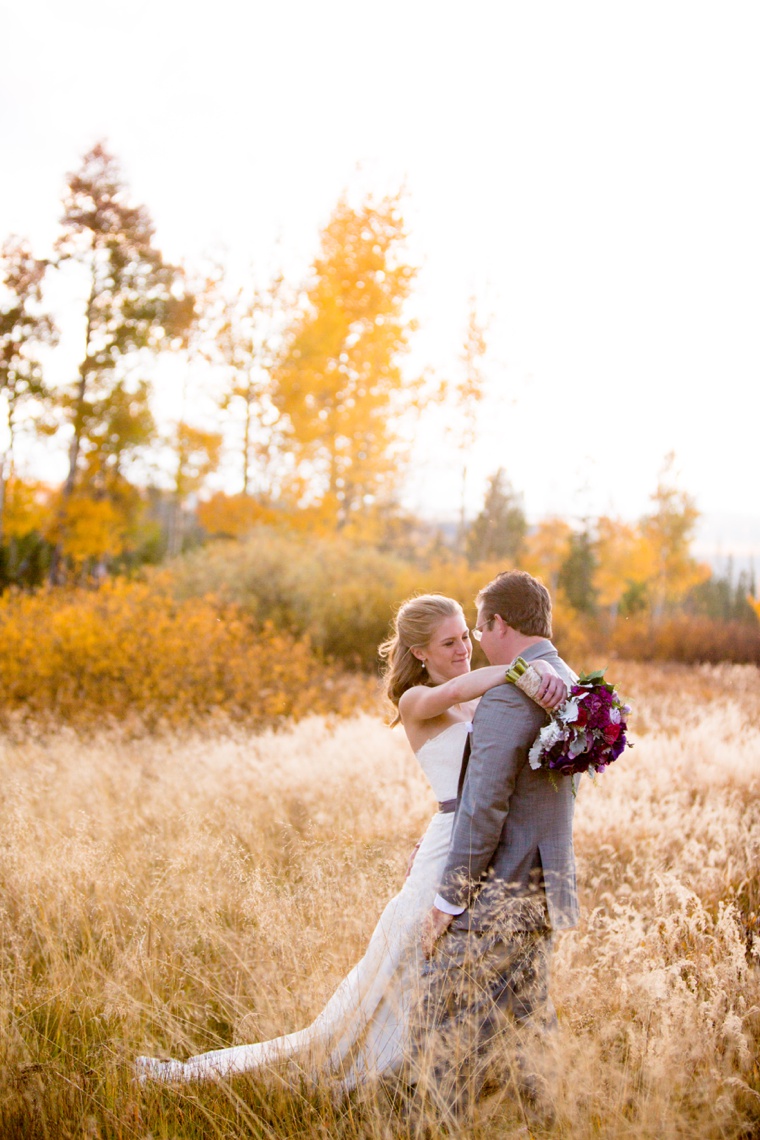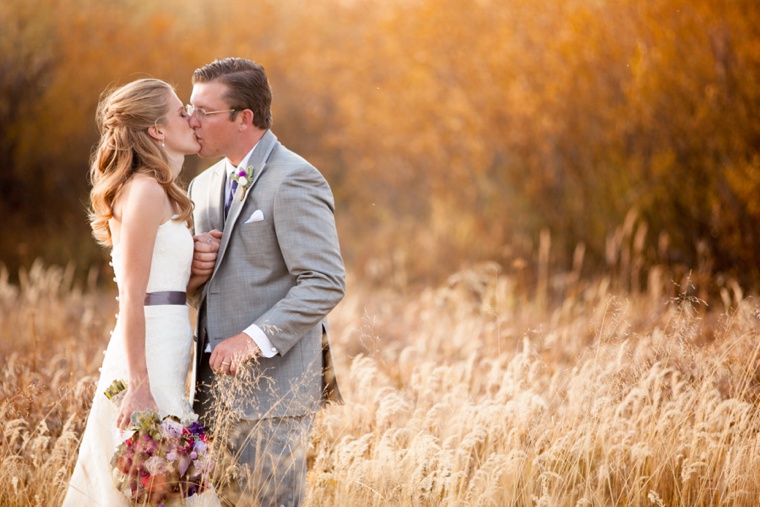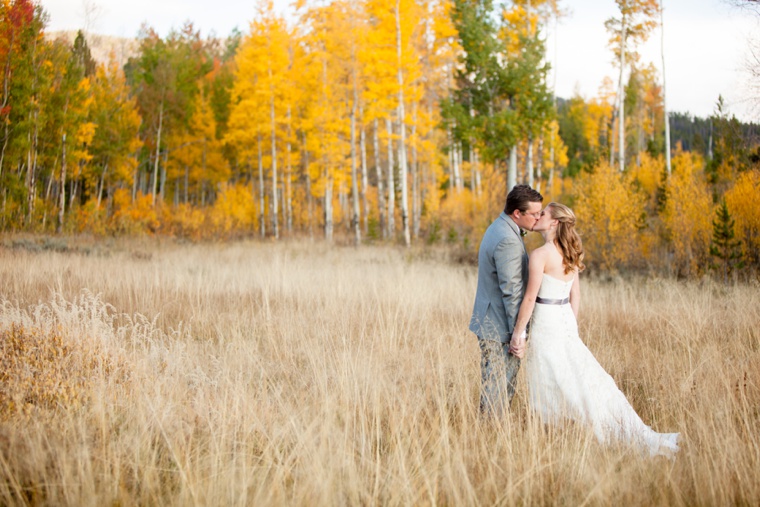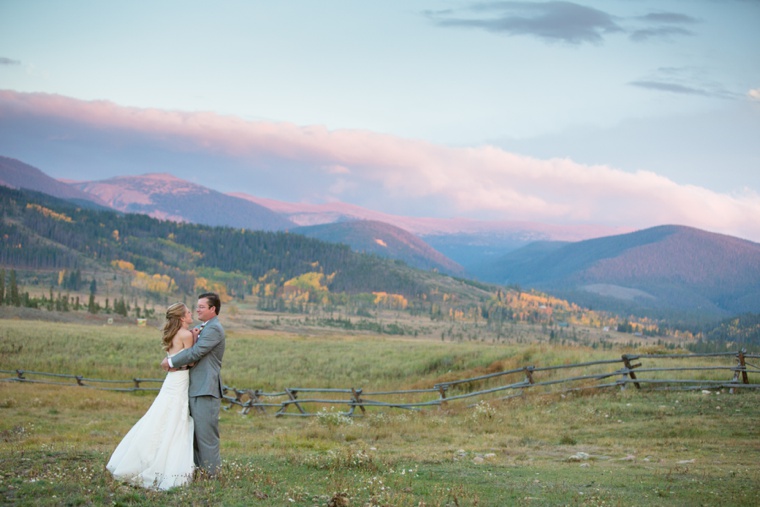 What was your favorite thing about your wedding?
My favorite thing. I do not know if I can choose just one. We had the most exquisite weather on our wedding day. The skies were bluer than I had ever seen them….the tress were this magnifigant array of oranges and yellows and reds….there was a slight breeze. it was perfect. So wiuth that….our pictures were so much fun….we got to "hike" into the fields and take advantage of the scenery we were surround g by. I also loved getting ready with all of my bridesmaids….we spent all morning getting our hair done and makeup down and being pampered on head to foot. I also loved walking down the aisle. That was a once in a lifetime experience….Jonh, my husband had not seen my dress yet and seeing him for the first time as I walked down was so emotional — it was breathtaking. Finally….i would have to say that the live band we had made the dancing AMAZING!!! We hired a local country band and every single guest at our wedding danced the night away. We had a full dance floor up until the final dance song — and some people even demanding more. It was such an amazing time and seeing people from both families enjoying the time together dancing, laughing, singing was wonderful!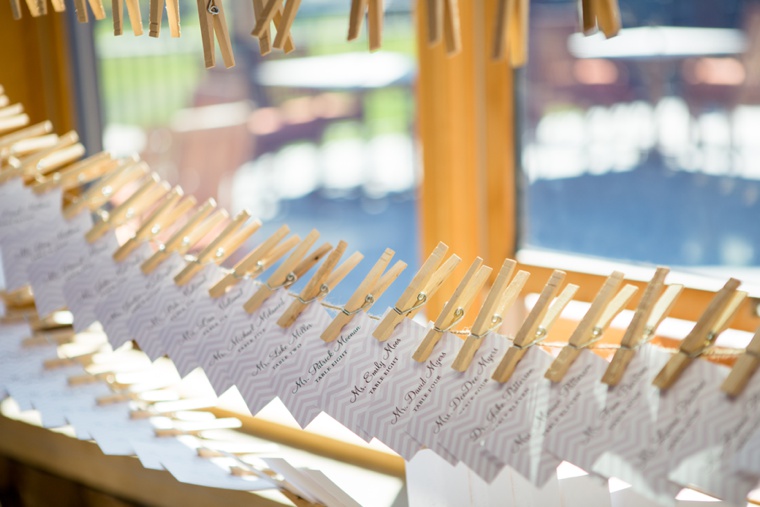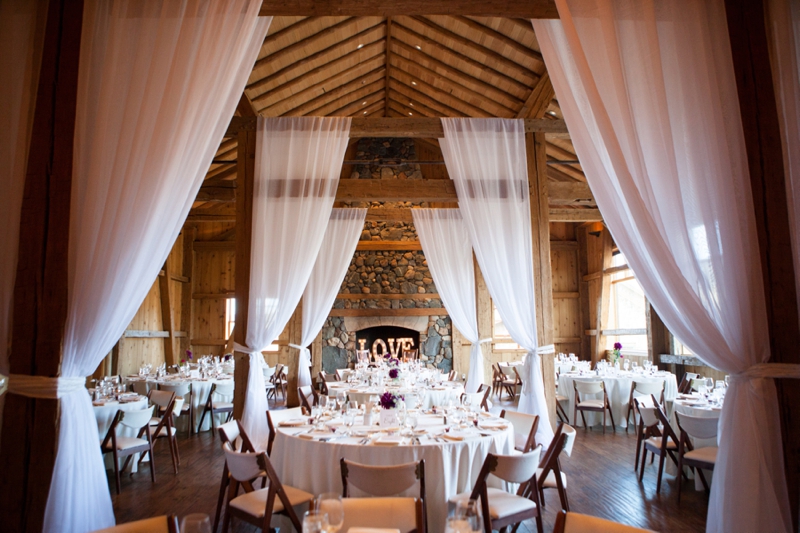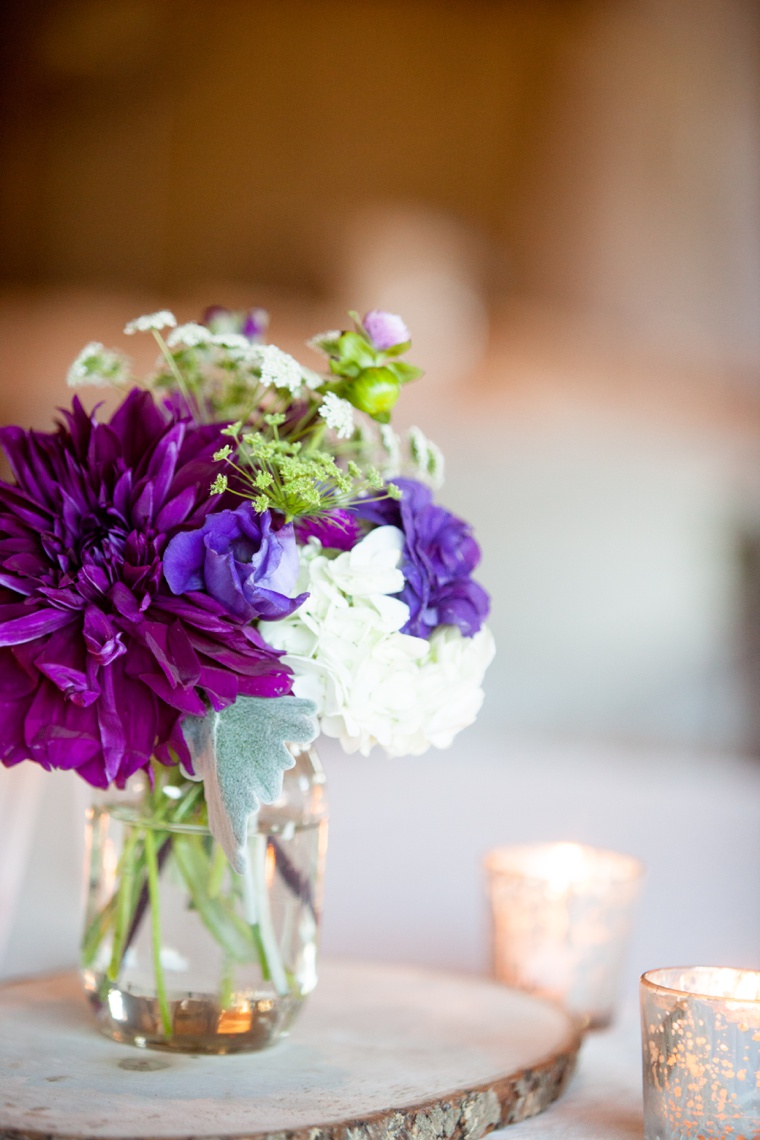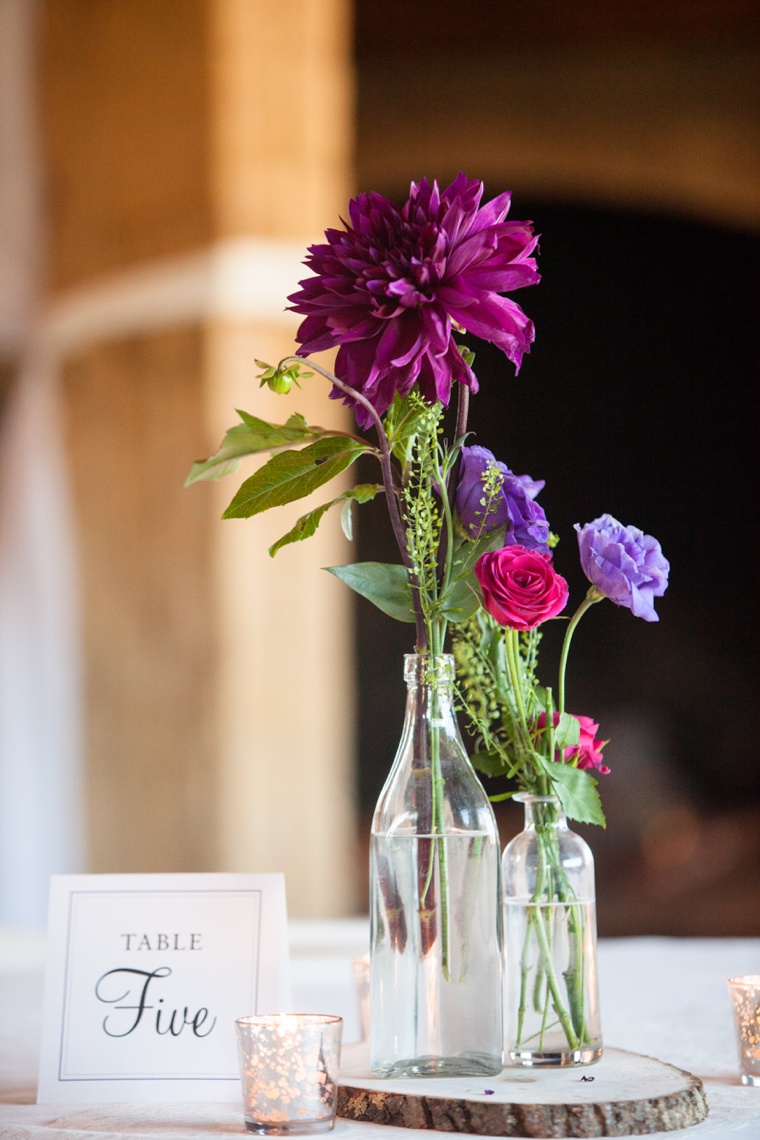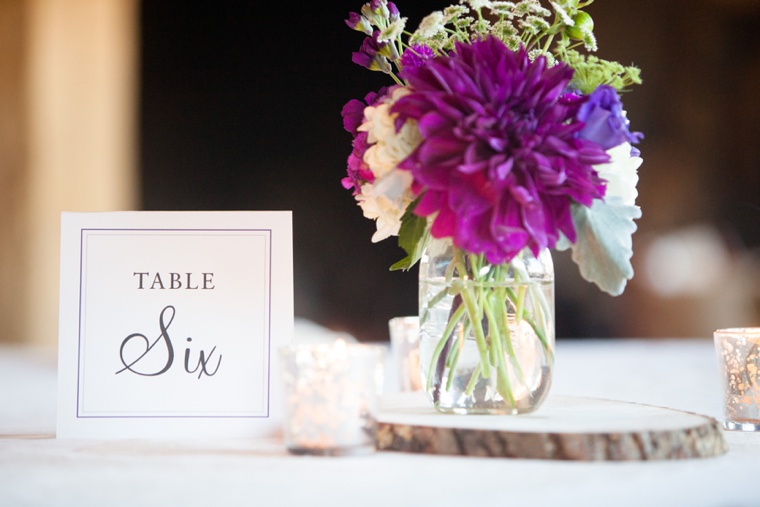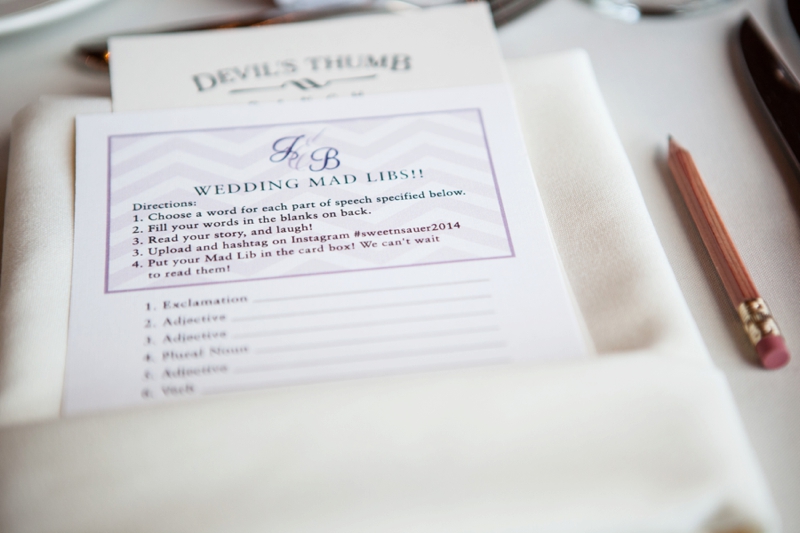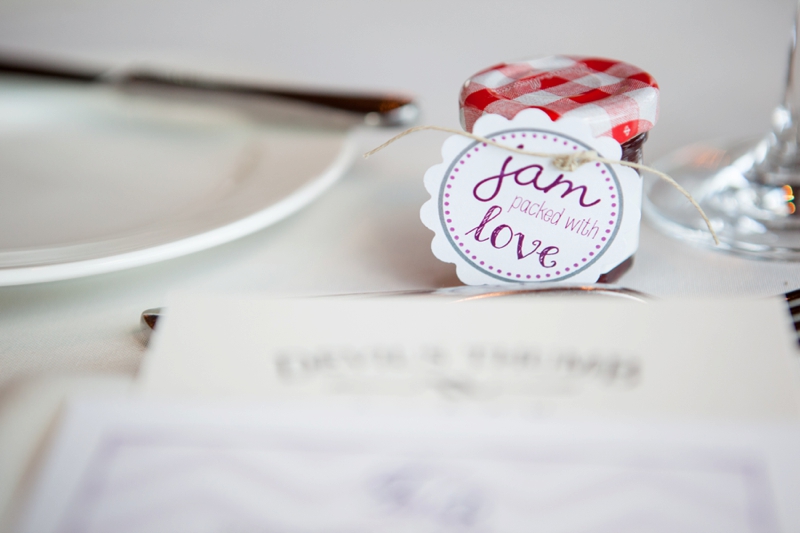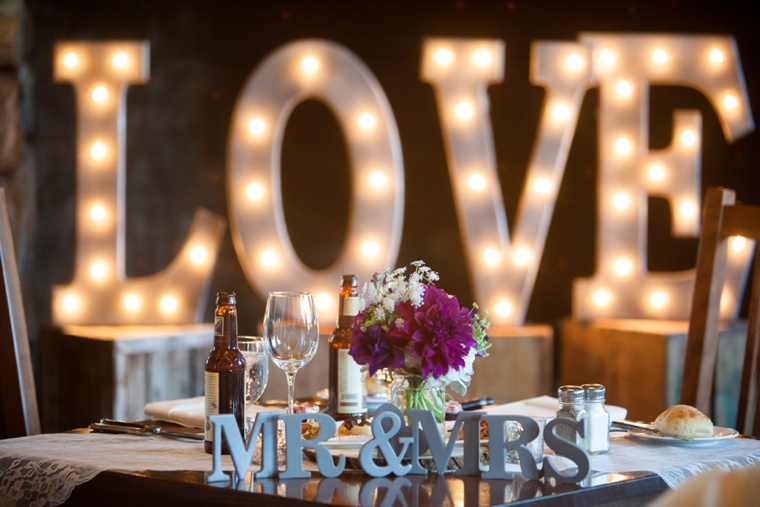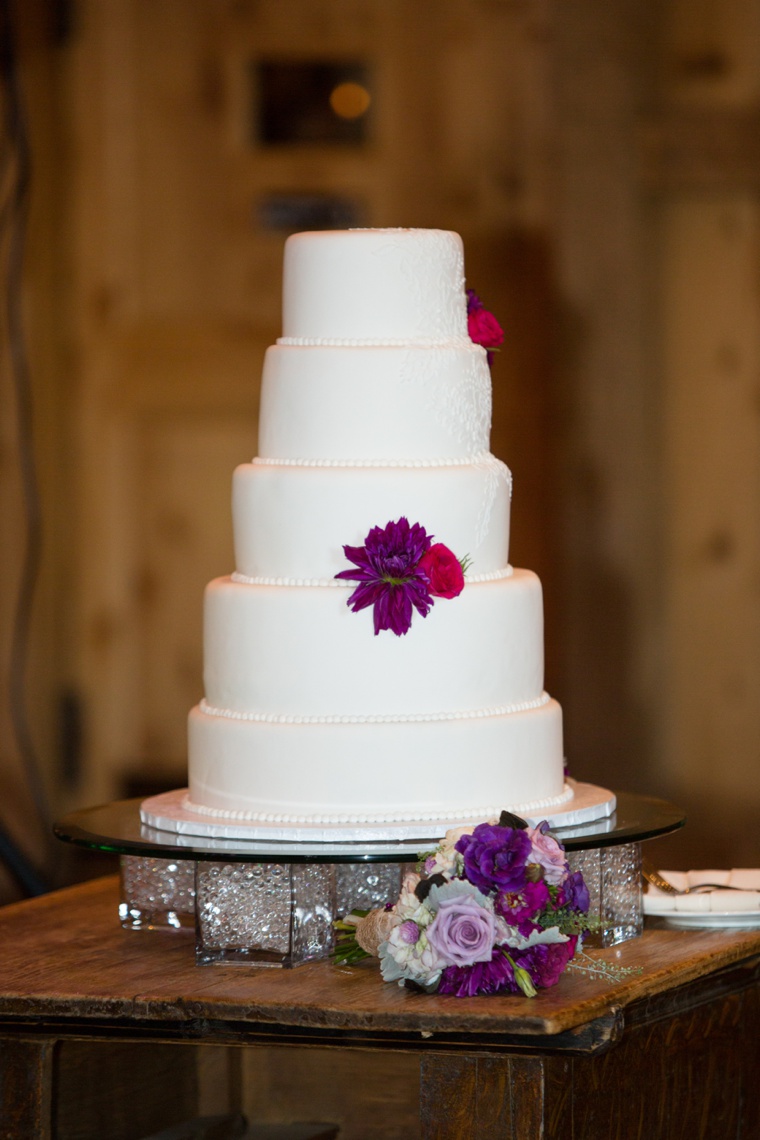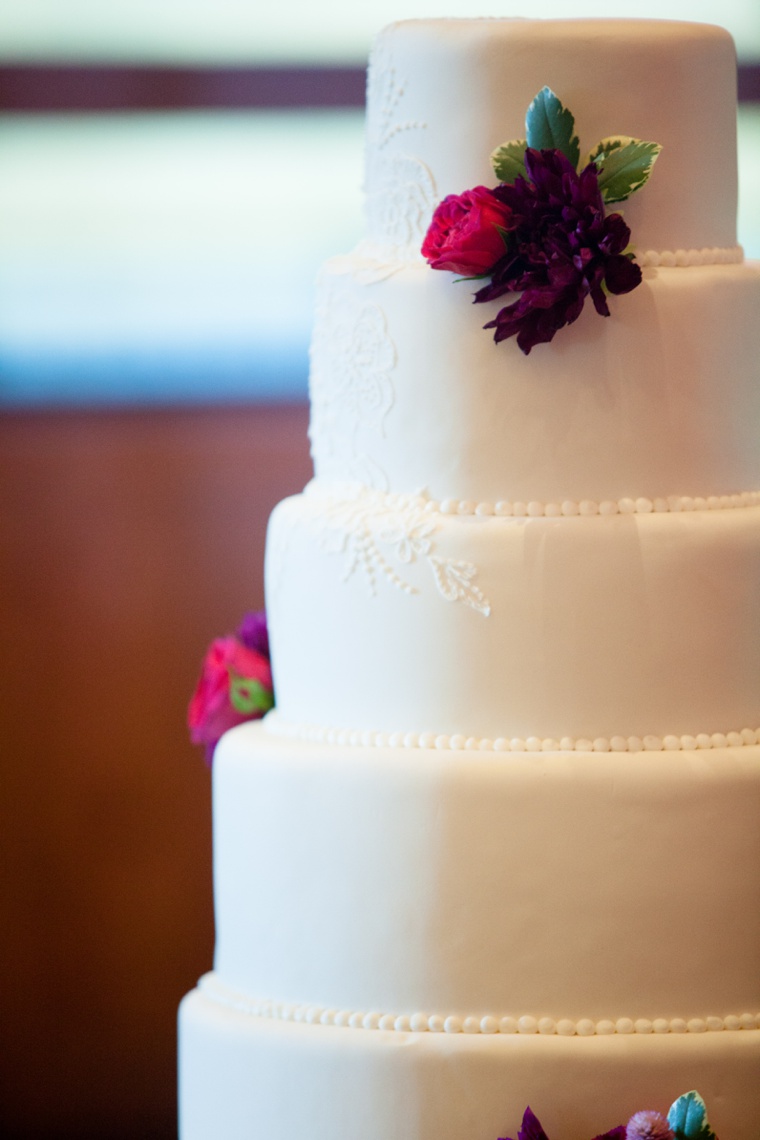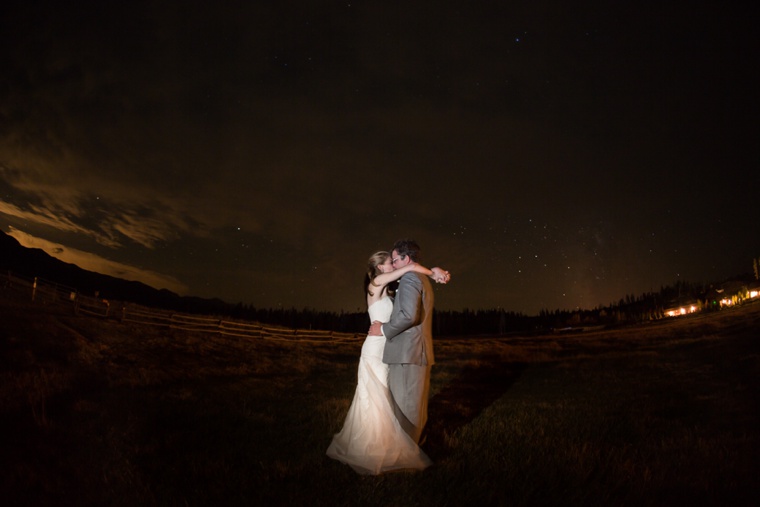 What is your best piece of advice for other brides?
HAVE FUN!!! Do not let the planning process become a job or a chore! Of course there are parts of it that can get stressful….but try to remember why you are doing this. This is for you and your husband or wife…..this time should be fun and ejoyable. Let others help you — ask others for advice. Just remember to have fun — after all this is a day that you will remember for the rest of your life!!!
The flowers, views, LOVE marquee sign, wedding party portraits – what's your favorite detail from B + J's wedding? Sound off in the comments! I can't seem to choose just one.
Vendors who made it all happen…
The following two tabs change content below.
My name is Carly, and I live for love whether it's the love I witness between my family members and friends or the love I have for places and weddings. For these reasons and more, I write about the wedding industry, and I'm an event planner, designer, and floral stylist who will forever be in love with flowers, pink, and bows.