Lauren and Austin celebrated their Washington wedding day in a rustic vintage style filled with personal details and decor items that were borrowed from family. They exchanged their vows and danced the night away at the bride's parents' home, and found several ways to create a day that was a perfect celebration of their love.
With a pink and white color palette that includes the most beautiful rose gold sparkle, we love the feminine touches that the bride worked in. You will have to catch all of the details that she shared about the incredible work that she and her family put in to transform their property into a gorgeous wedding venue for their special day. Enjoy the beauty and fun that Courtney Bowlden Photography captured of this simple family affair!
Tell us a little a bit about your wedding (your vision, color, style, and location choices).
I always knew I wanted to get married at my parents' home. It's a beautiful property and I really wanted to make it special and unique to me. I wanted it to be elegant, whimsical, and timeless. The decor was all our own or handmade. The week before the wedding day, my mom and I were up on 20 ft ladders suspending the wine barrel hoops from a white birch tree I had cut down a few days before.
What was the most important to the two of you while planning? Was there anything that you chose to splurge on or skip?
For me, the most important part was the details. I wanted there to be something beautiful in every corner. For Austin, it was the music. Most of our friends are musicians so we had a live band for the cocktail hour and dinner. It really set the tone of our day and made the atmosphere so special. Music is something we both love doing together so we knew we wanted that to be epic. We chose to splurge on a wedding coordinator. There were way too many details that just became too overwhelming for us so having someone to give us recommendations and offer us suggestions was well worth the money.
What were your favorite parts of the day?
Before the ceremony, my parents and I sat on their bedroom window seat that overlooked the ceremony and watched our friends mingle, take photos, and then take their seats. It was so nice to have a few quiet minutes with my parents and watch months and months of our hard work unfold. After the ceremony, Austin and I went to that same spot and had 10 minutes by ourselves. There were so many emotions we were both feeling so it was exactly what we needed. No photos, no one asking us questions, no videographer following our every move. It was just us, and it was perfect.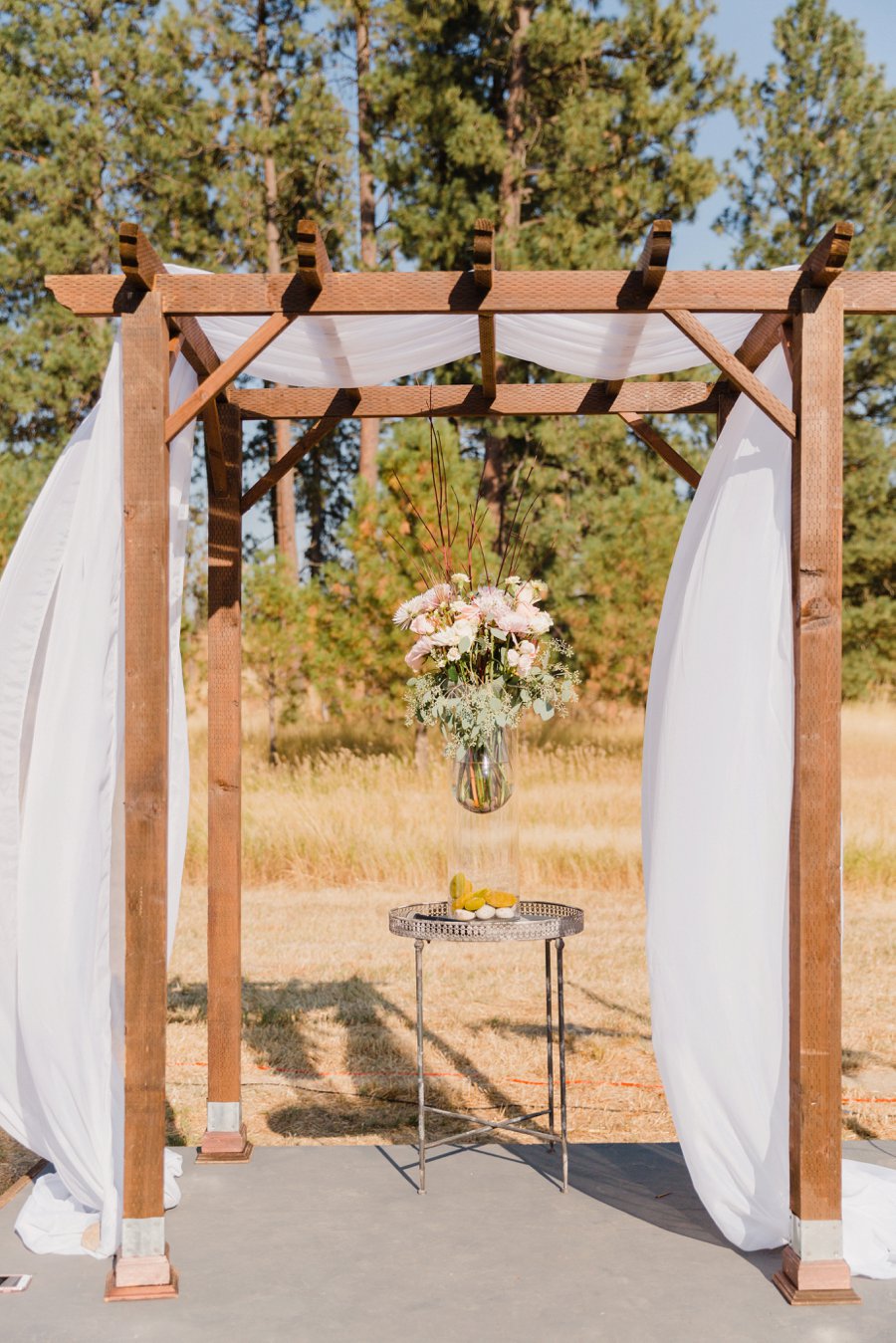 Did you include any family heirlooms or special traditions?
A lot of the decor we used was from my great grandparents farm in Colfax, WA just south of Spokane.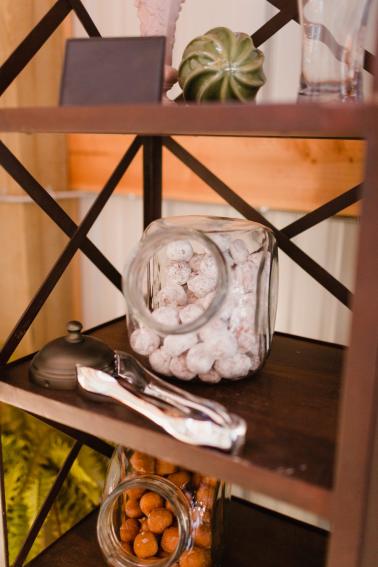 What (or who) helped you most in your planning process and/or on your wedding day?
Definitely my parents. They worked SO hard to make this day everything I wanted it to be. They went way above and beyond for me.
Do you have any advice for couples planning their weddings now?
Don't stress too much about the details. Things that I worked on for days, most people didn't even know was there. I know that sounds horrible. But your guests are there because they love and support you!
Such a sweet day that took the love and hands of so many people to create their dream wedding!
VENDORS WHO MADE IT ALL HAPPEN…
Photography: Courtney Bowlden Photography // Venue: Bride's Parent's Home // // Event Planning: Exquisite Events ReImagined // Bride's Shoes: Nordstrom // Cake: Just American Desserts
The following two tabs change content below.
Lauren Grove is the editor and owner of Every Last Detail. A clueless bride-turned-wedding planner, Lauren uses her experiences and knowledge to educate and inspire brides all over the world.