The bridal shower is one of the events surrounding your wedding that you may be anticipating but not know too much about- which is why I am so excited to share this post about how to plan a bridal shower from my friend Carly of Carly is Inspired! She designed some beautiful vintage bridal shower inspiration that Amanda Young captured, and on top of all that, she's sharing great tips and steps that will help you, your friends, and your family know what to do when it comes time to plan your bridal shower.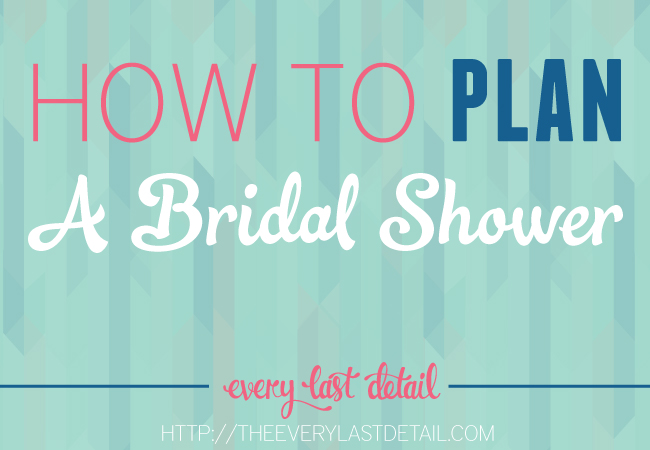 Although you are completely invested in your wedding planning with the help of your fantastic vendor team, your bridal shower is one of the moments when you're likely going to take a step back and let your mom, maid of honor, or bridesmaids step in. While you might like a quick planning break, your shower may be the first larger scale event that your closest ladies have planned, and they might feel a little overwhelmed. So to keep the panic at a minimum, here are eight of our best tips so your shower is one you and your guests will all enjoy and remember: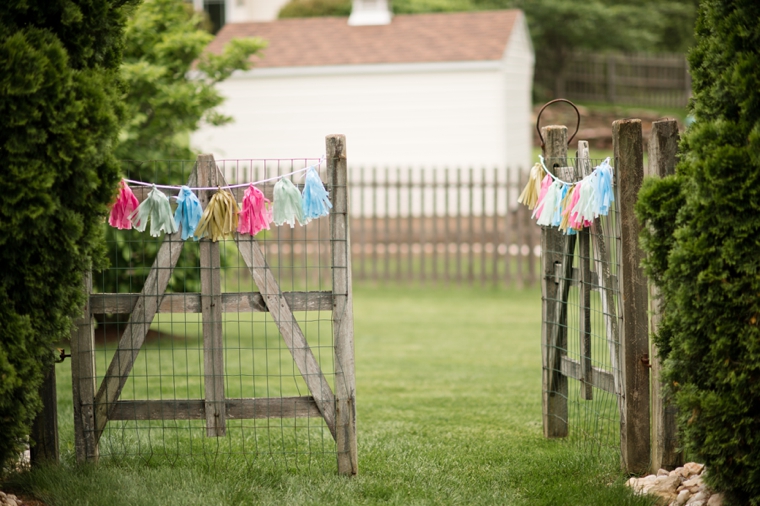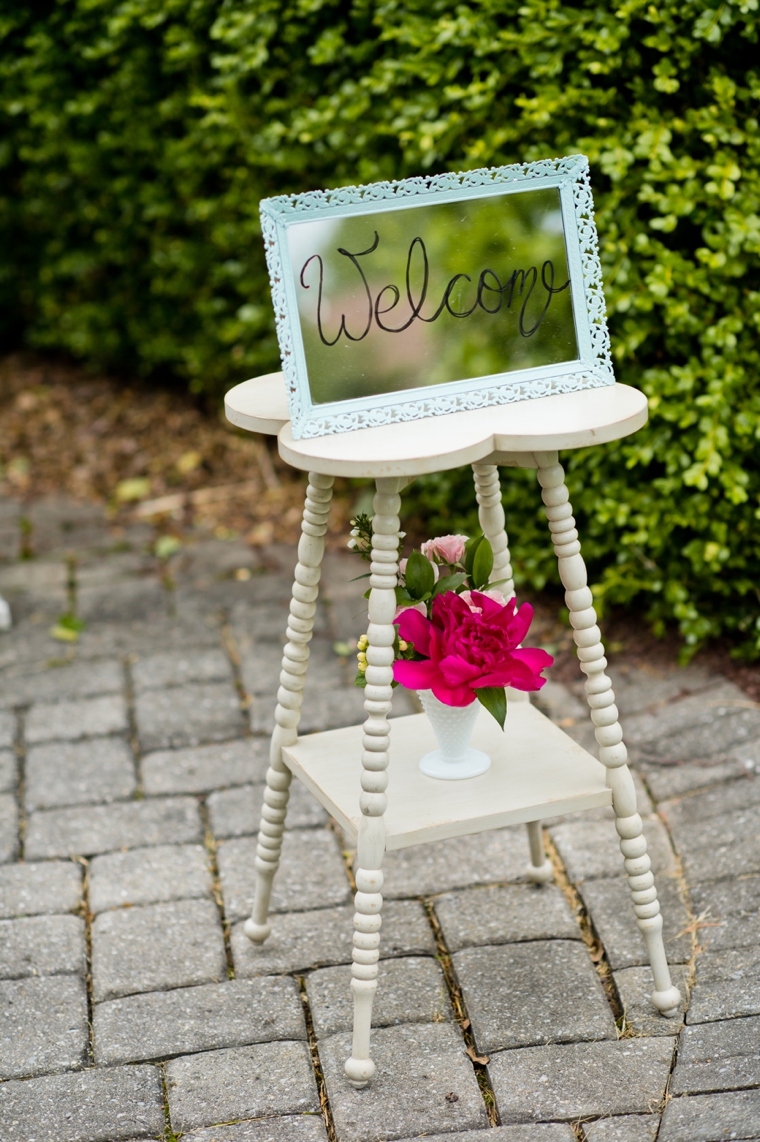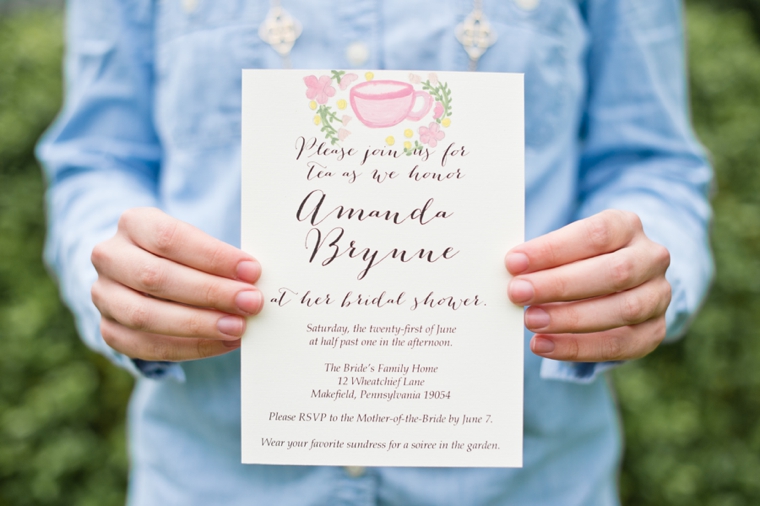 1. Don't be afraid to offer a few suggestions.
Both you and your groom have already built up a rapport with a team of vendors you can't wait to work with on your wedding day, so don't be afraid to share their names. Although your best ladies might have ideas of their own, offering the contact information of the pros you love will cut their research time down to a minimum. Also, if you've been dreaming of a specific shower theme, make it known and share your Pinterest board. Lastly, make sure to share the names and contact information of the ladies that must be included on the guest list. Then step back and let the others do the planning.
2. Decide if the shower is a surprise.
Traditionally, bridal showers were always a surprise; however, there are times when a surprise just isn't in the cards. If the bride does not like surprises, fill her in on the bare minimum specifics – date, time, location, and a hint about what to wear. Nixing a complete surprise is also a great idea if the bride is arriving from out of town. If none of these points sound like your situation then surprise away! Whatever you opt to do, make sure to decide early on.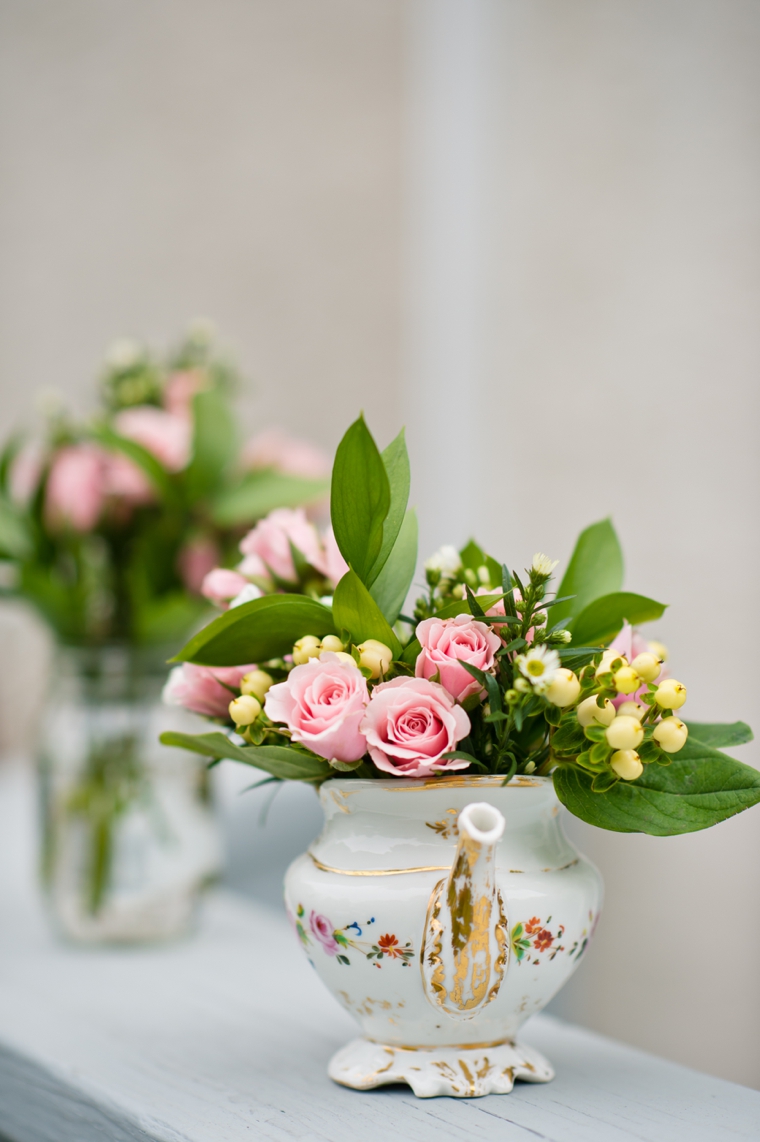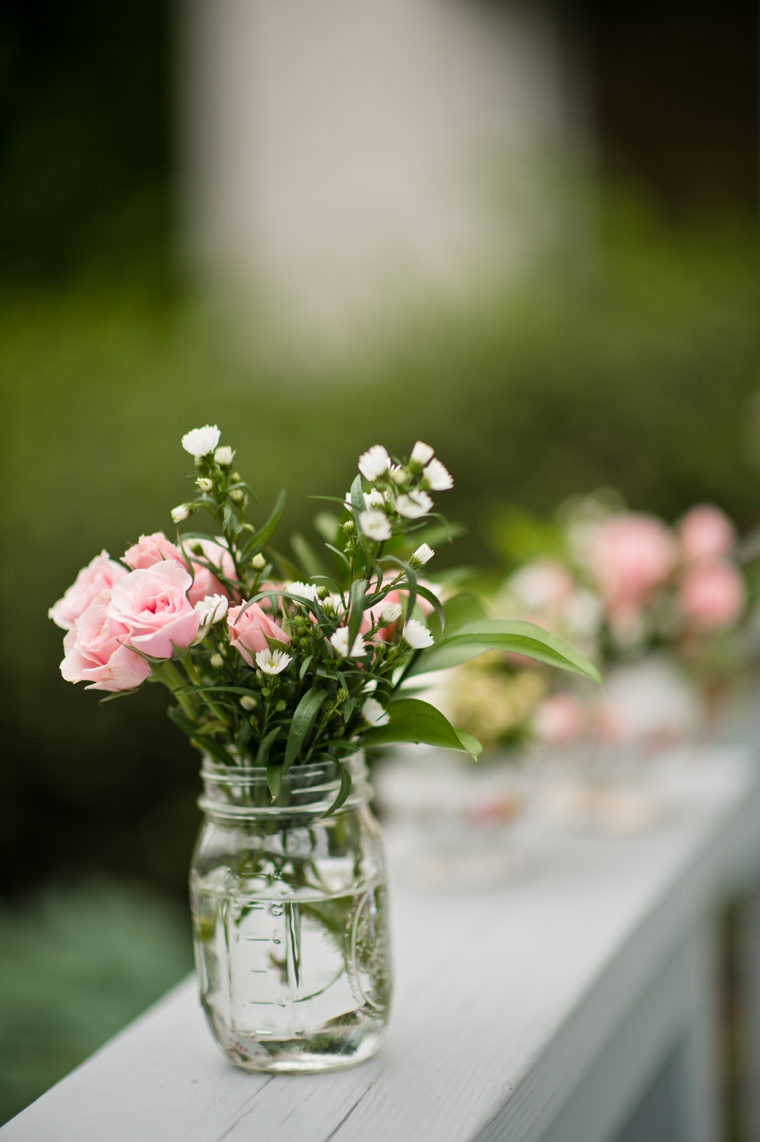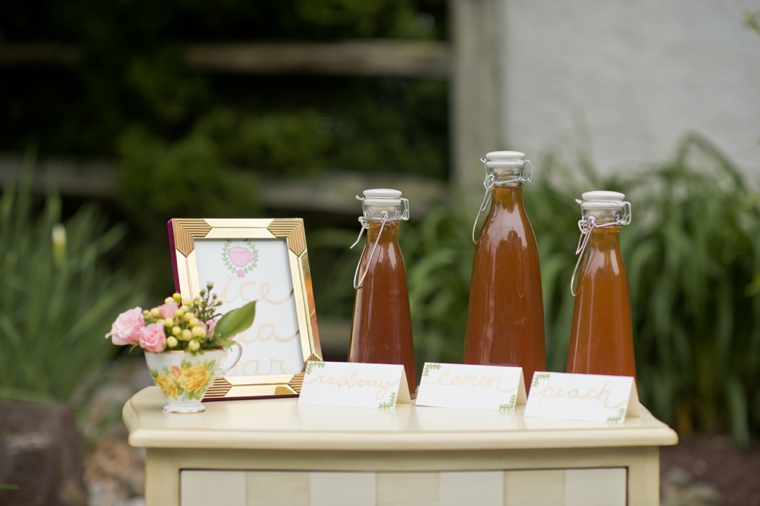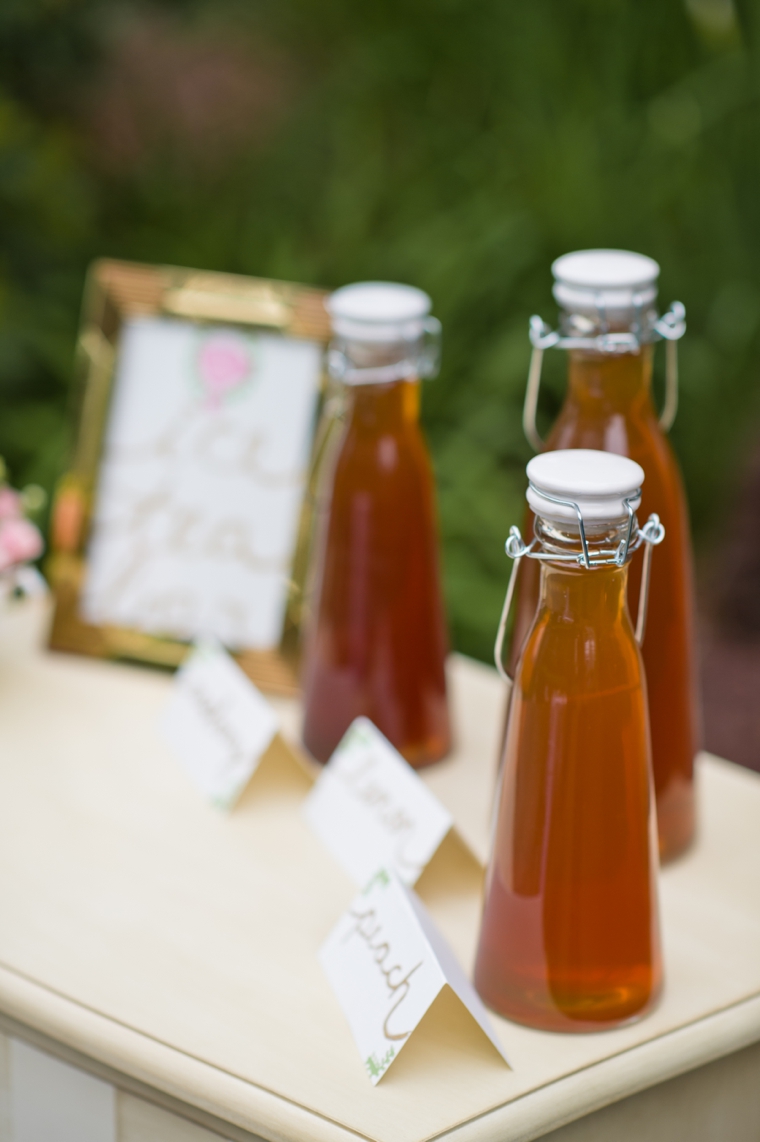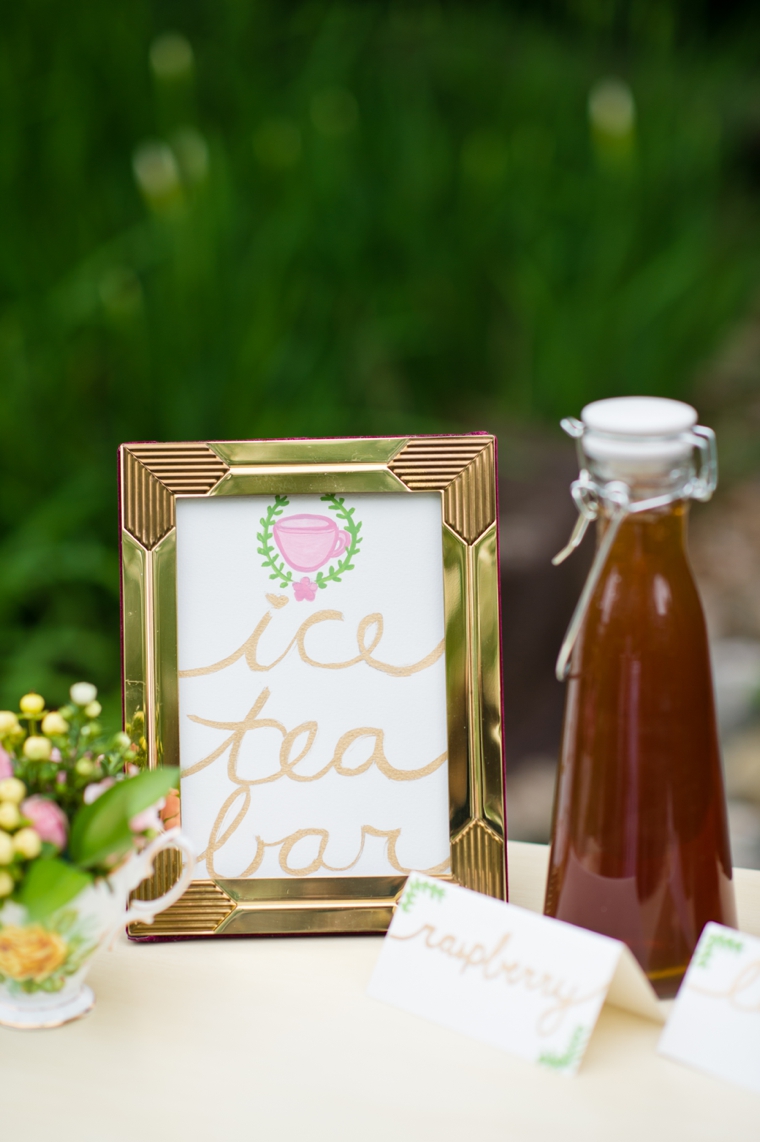 3. Contact a photographer.
Although the number of pros you opt to work with for a shower may be far less than a wedding, a professional photographer is simply a must. And their calendars fill up quickly! Personal recommendations, chatting with the bride, and taking a peek at the V List are all great places to start in order to find a photographer. Let the hosts and guests enjoy the shower rather than worrying about capturing every moment from behind a lens.
4. Choose your venues, theme, menus, and time.
One point influences the other, which is why they are often a package deal. Some of the most popular venues are country clubs, wineries, restaurants, and private homes (backyards are a wonderful option!). If you are thinking about hosting the shower at a country club or restaurant, know that you'll be working off of their menu options. A home allows you to completely customize everything from the colors and décor to the menu and length of the event. In terms of menus and times, plan your shower for brunch or lunch and have a length of at least four hours in mind.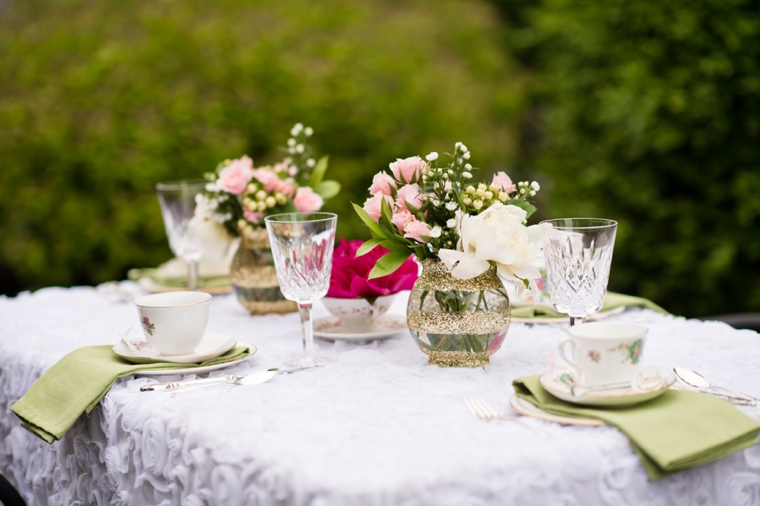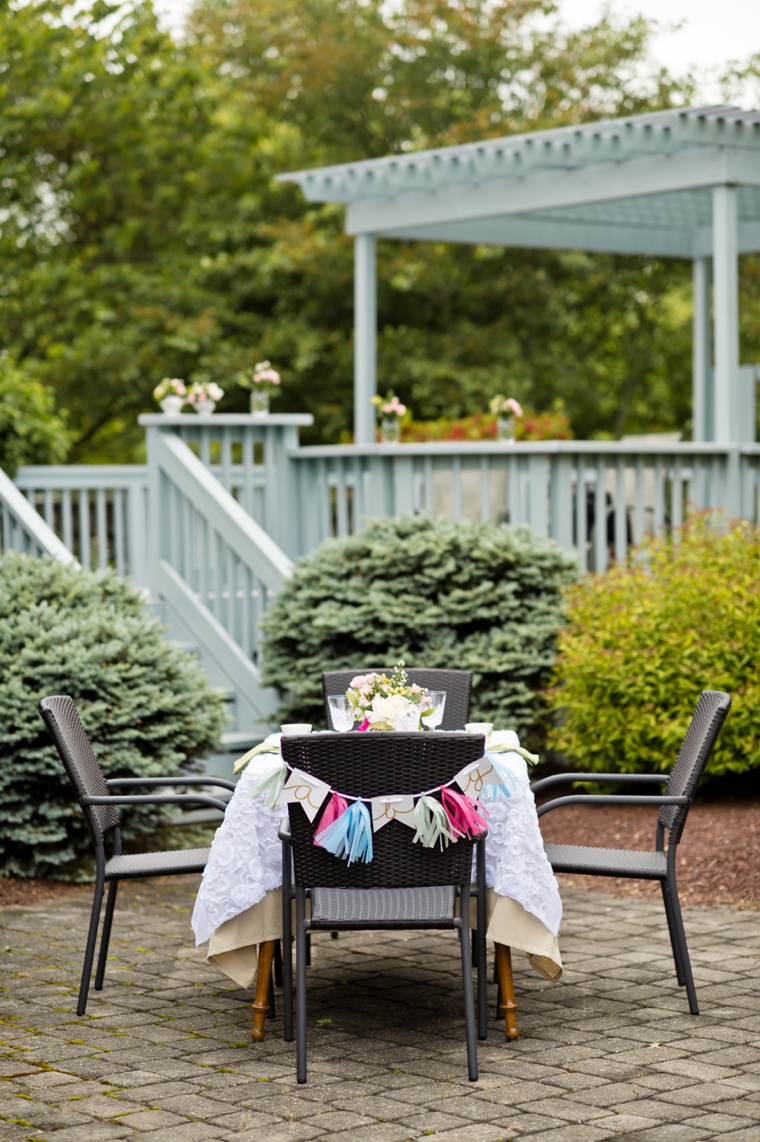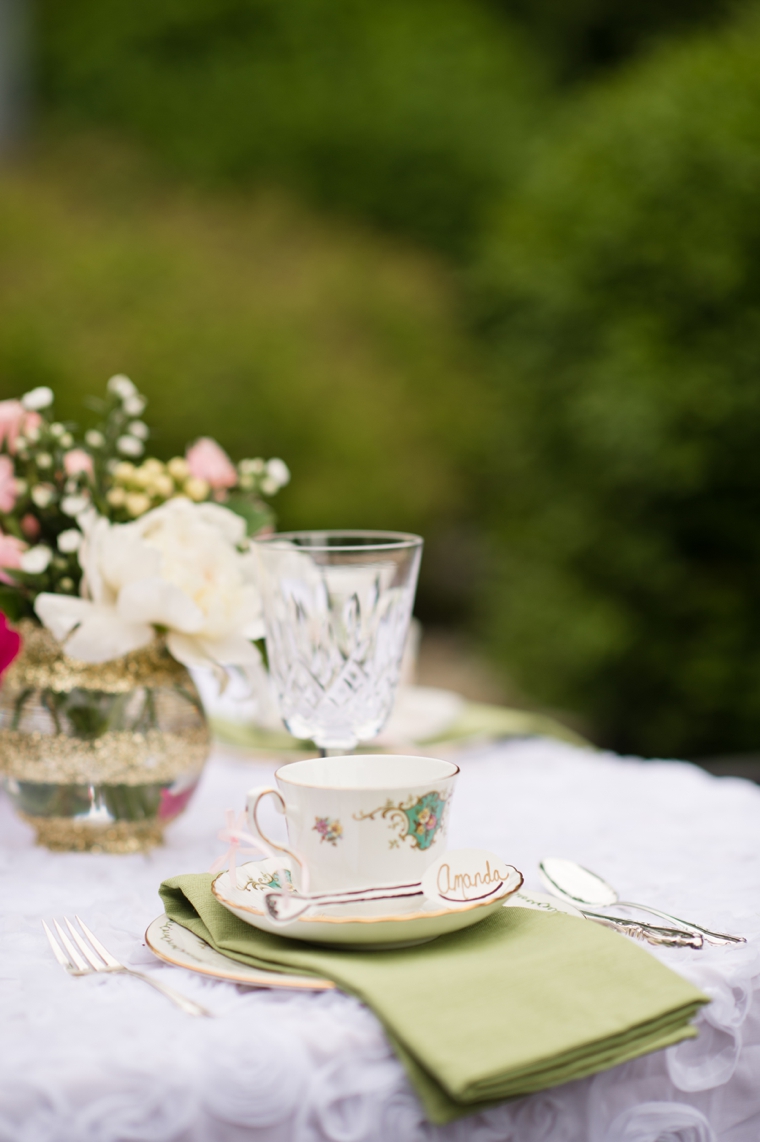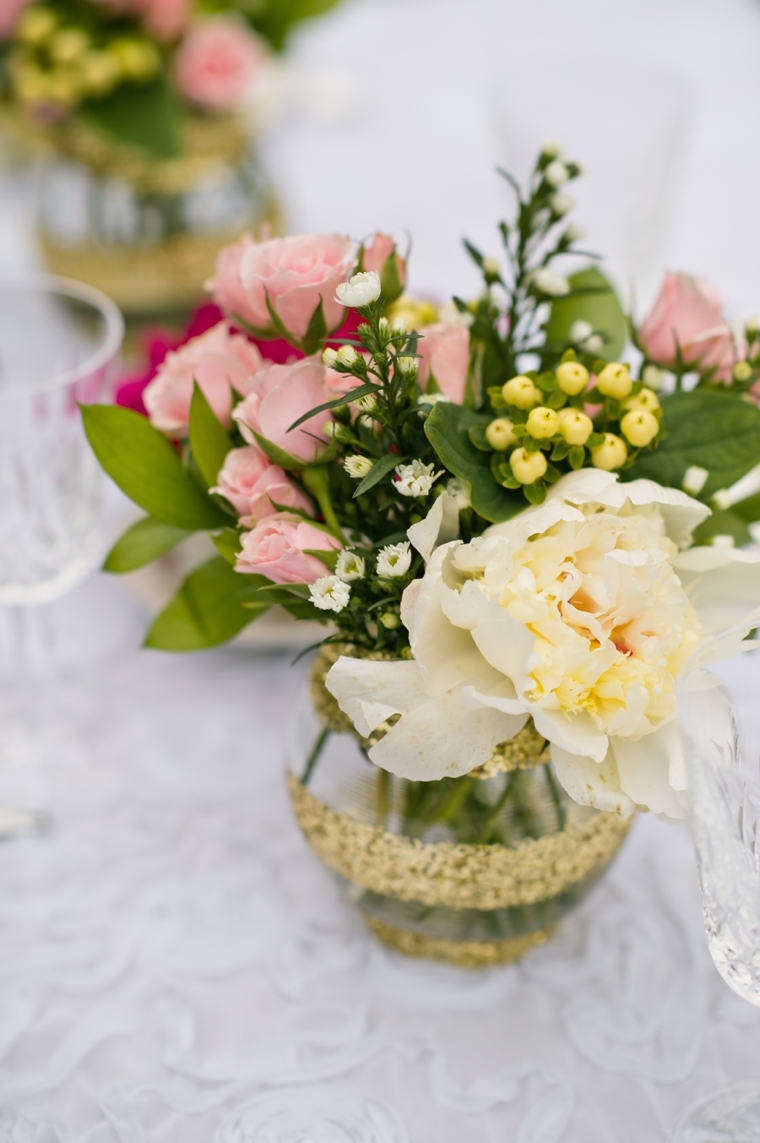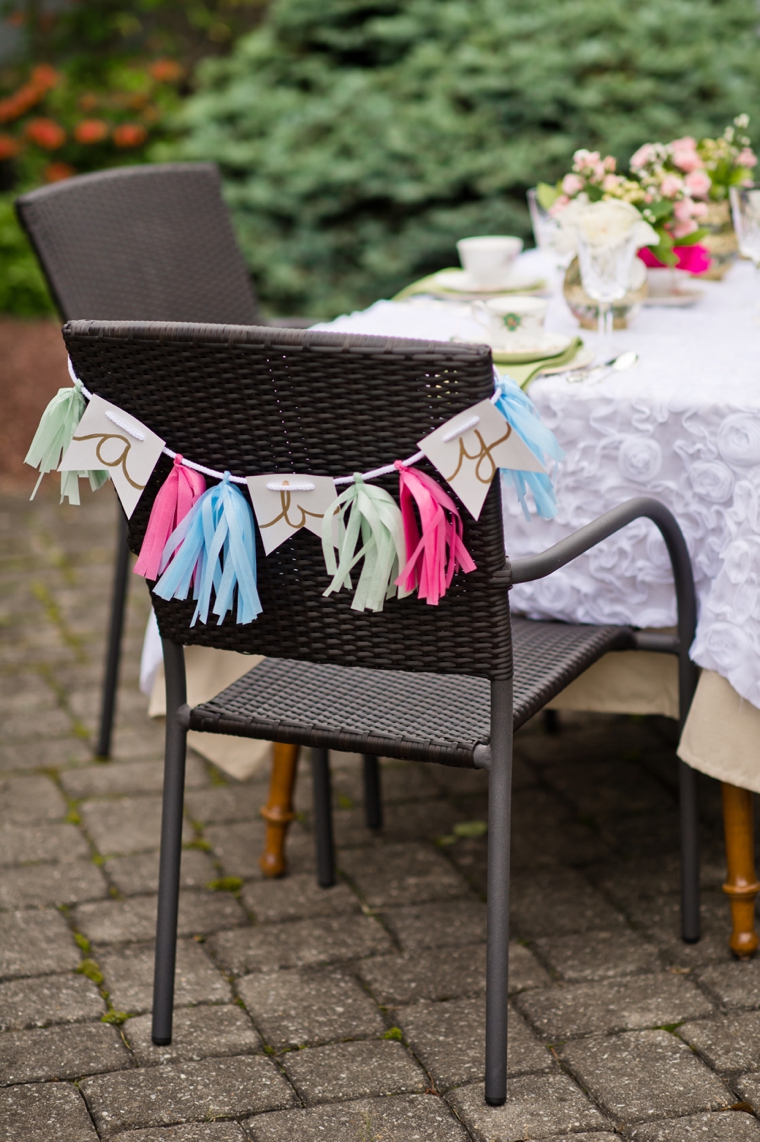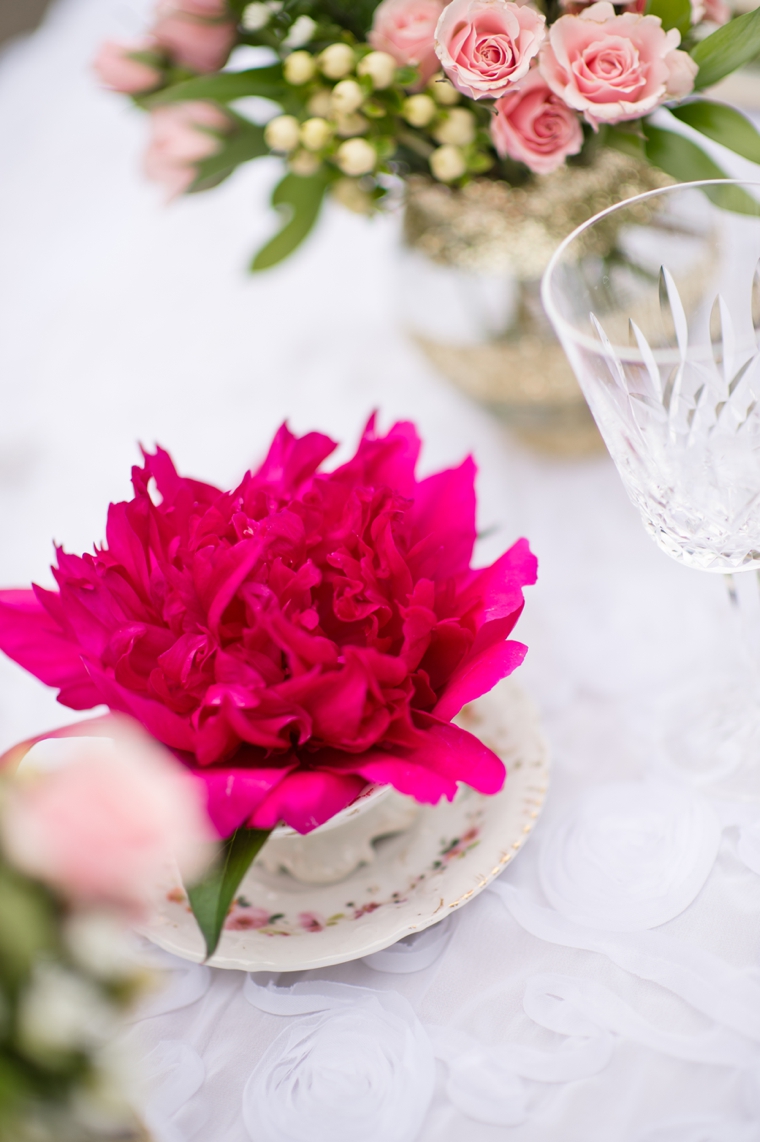 5. Know your DIY limits.
Taking on a few projects as a group, such as décor design, menu planning and preparing, creating escort or place cards, or creating an event timeline (writing down the key moments that must happen during the shower and when will help you immensely) is completely fine. But, don't feel as though you have to tackle every project without a professional. Know your limits whether that's in regards to time, comfort, or creativity, and consult with a pro if you no longer feel comfortable or confident.
6. Games or no games.
Showers are known for their games, but sometimes they might not feel completely organic to the event you have in mind. Playing your own version of the newlywed game complete with the bride or groom answering fun questions about their relationship on video and guests voicing their guesses tends to be a great option. Another plan – create a ribbon bouquet for the bride to use at her rehearsal as a group. Leaving the games to a minimum will allow all of the guests, including the bride, to relax and mingle instead. Plus, it leaves more room in the event timeline in case lunch or opening gifts takes more time than you had initially intended.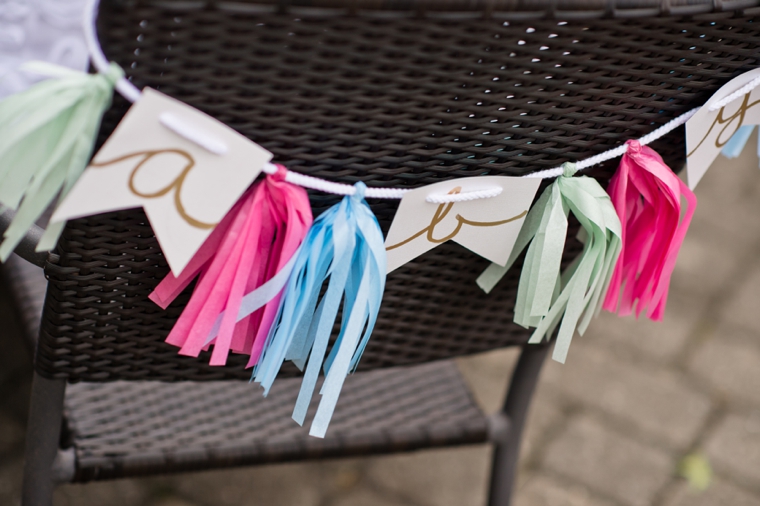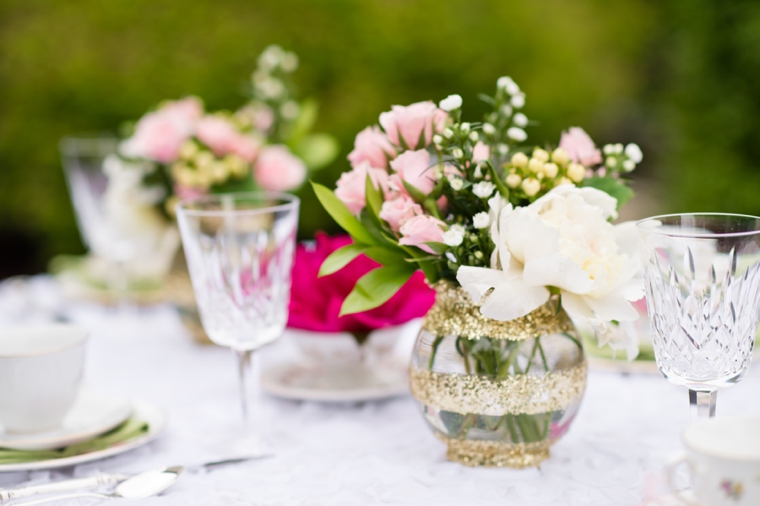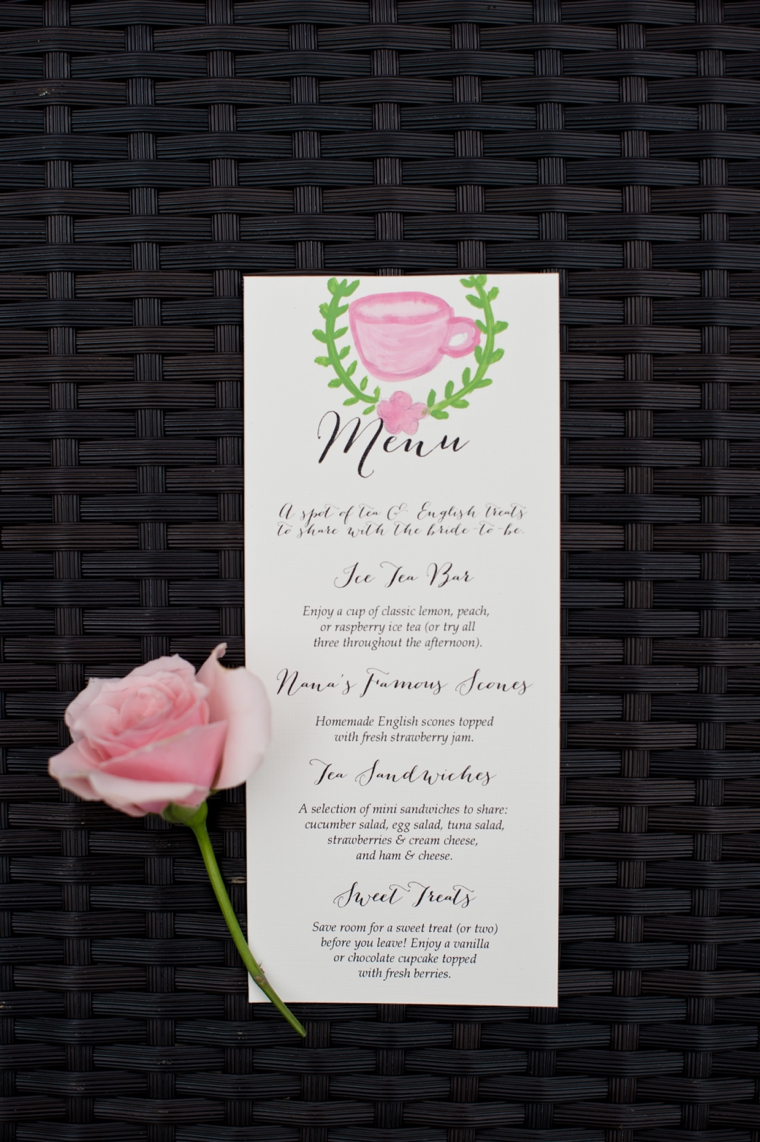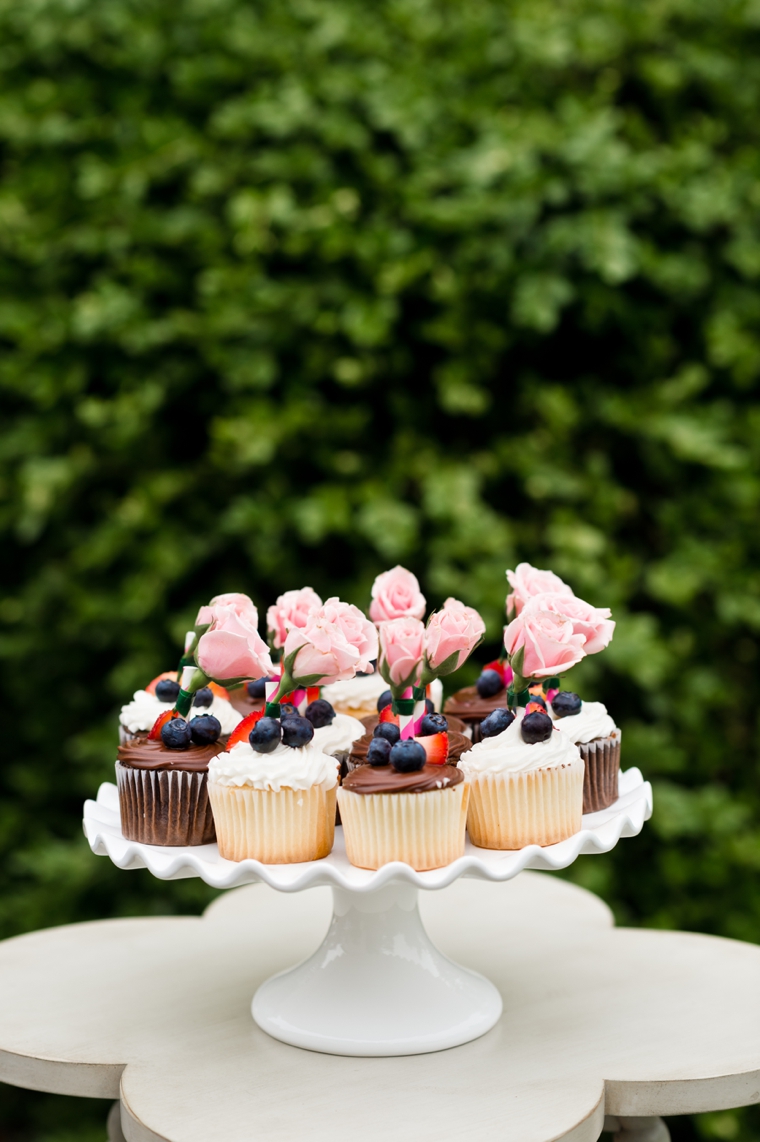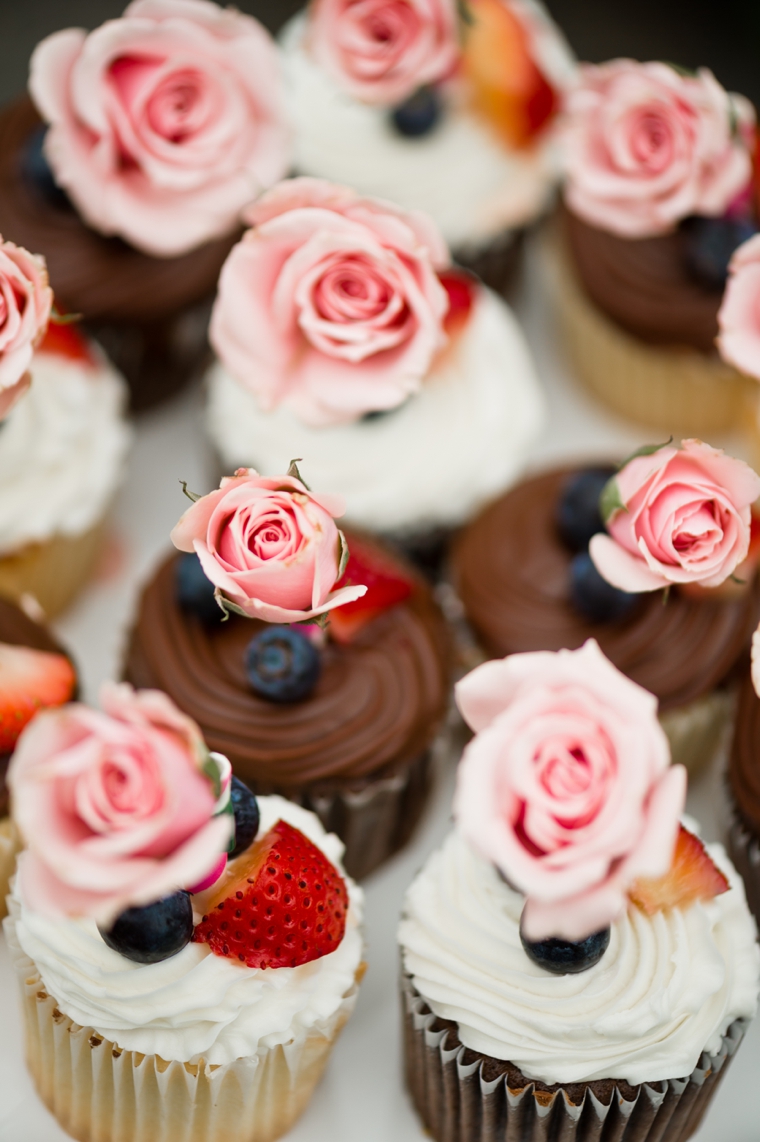 7. Invitations!
Similar to a wedding, plan to mail your invitations at least 6-8 weeks in advance of the shower. If many guests are traveling in from out of town, mail them even earlier to allow everyone time to make arrangements. Make sure to include all of the basics on your invitations – time, date, location, and what to wear – and don't forget to include the registry information (enclosing this on a separate card makes shopping even easier because it erases the fear of losing the invitation while you're out and about).
8. Event lead up & day of…
If you hired professionals, make sure to confirm all of your plans and provide any additional details at least two weeks in advance. Attempt to complete DIY projects several days, if not a week, in advance (obviously, this excludes food and flowers). Know your rainy day plan – whether that's pitching a tent or moving indoors, make your decision at least two days prior to the shower. Finally, allow more time than you initially thought necessary to set up (hint: 2+ hours works wonders if you're hosting your shower at home). In terms of events, there's no such thing as too much set up time. Finishing early just means you have time for a mimosa! ;)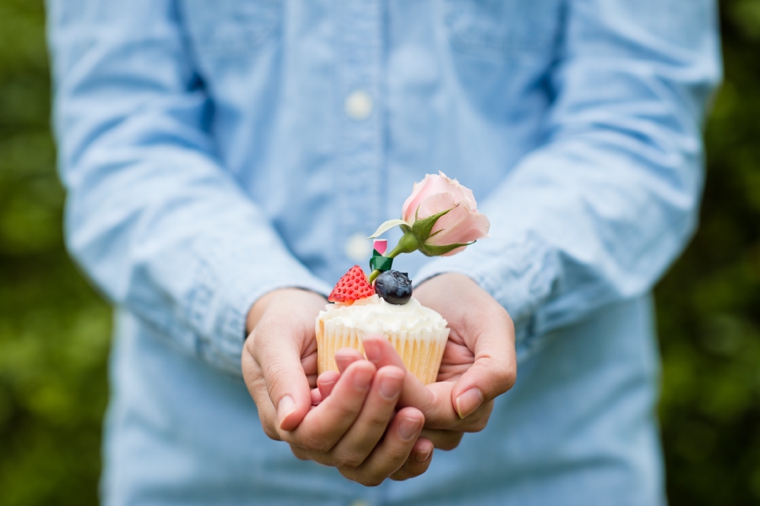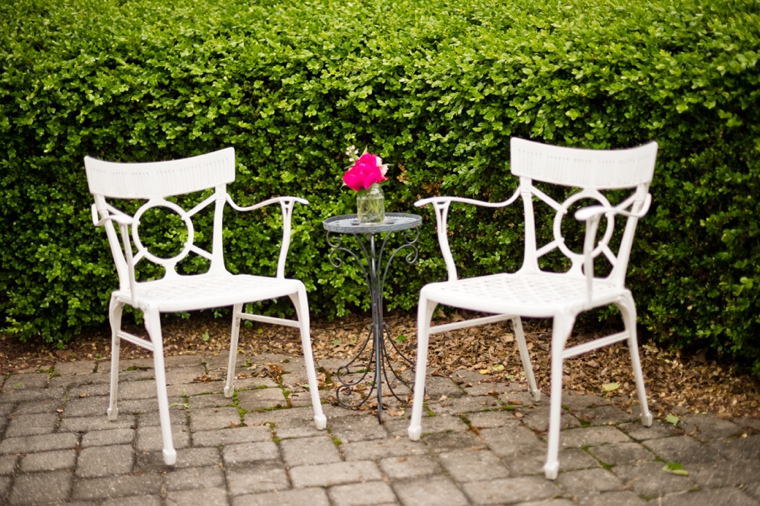 Note: Almost every one of these tips is also perfect to keep in mind if you're planning to host a brunch in honor of your bridesmaids! This is a wonderful event to host to thank each for cheering you on and standing beside you on your wedding day. It's also a fun idea to incorporate in order to ask your best friends to be your bridesmaids in person. Eat something sweet, catch up, and present a meaningful gift before they depart.
Have you already attended (or helped to plan) your shower? What tips would you add to our list?
 Vendors who made it all happen…
Photographer: Amanda Young // Event Styling & Design: Carly is Inspired // Floral Design, Stationery, & Cupcake Toppers:Carly is Inspired // Wholesale Flowers: Fifty Flowers // Cupcakes: Cramer's Bakery // Venue: Private Residence // Garlands : Carly is Inspired // China: Heirloom // Chairs: American Trading Company // Linens: Target // Floral Tablecloth: Jo-Ann Fabrics
The following two tabs change content below.
Lauren Grove is the editor and owner of Every Last Detail. A clueless bride-turned-wedding planner, Lauren uses her experiences and knowledge to educate and inspire brides all over the world.