Valerie and Bradley met while they were in middle school, so they decided to honor their relationship in one of the most fun ways possible- with a 90s themed wedding! Table numbers featured sayings from the decade, Bradley set up a Nintendo for guests to play, cassettes acted as escort cards, and they celebrated at Old Square School, which is a converted gymnasium.
I also love all of the heartfelt details the two included in their celebration. Valerie wore her late mother's veil, which was such a sweet way to honor her. She also wore a broach from her sister-in-law's grandmother, and Valerie's grandmother sewed her handkerchief. They cite their ceremony as one of their favorite moments from their day, and the blush bridesmaids' dresses paired with each and every mint detail provided such a beautiful look overall.
While planning their wedding, Valerie and Bradley were quick to add one of our go-to V List Members, Elaine Palladino Photography, to their team of wedding professionals. We're so happy they did, and we're thrilled to share today's fabulous 1990s fete with all of you!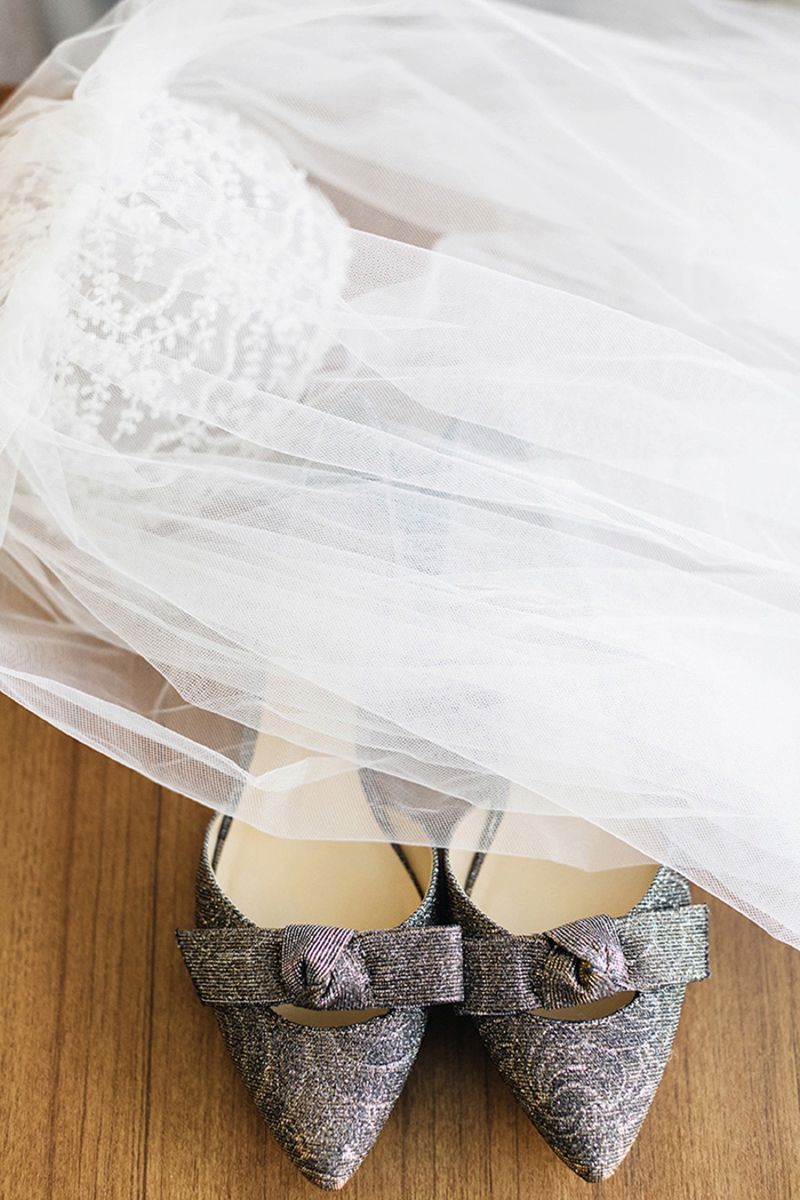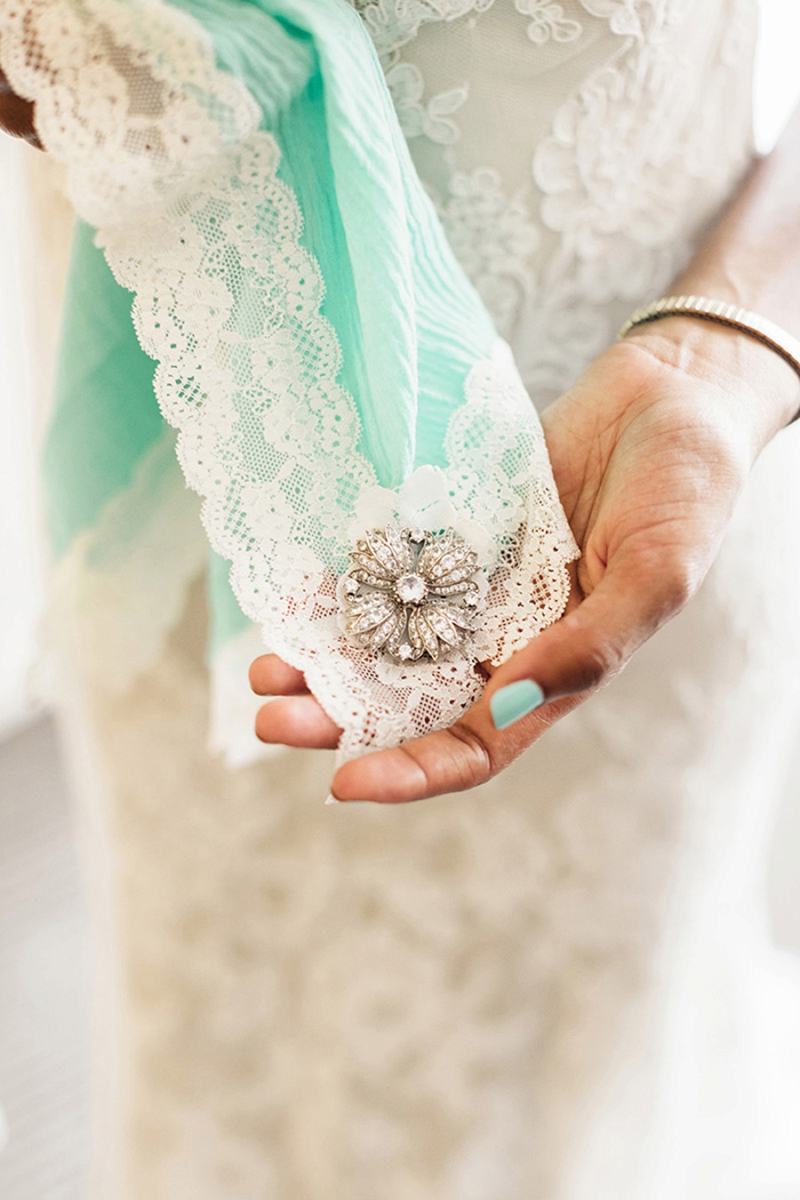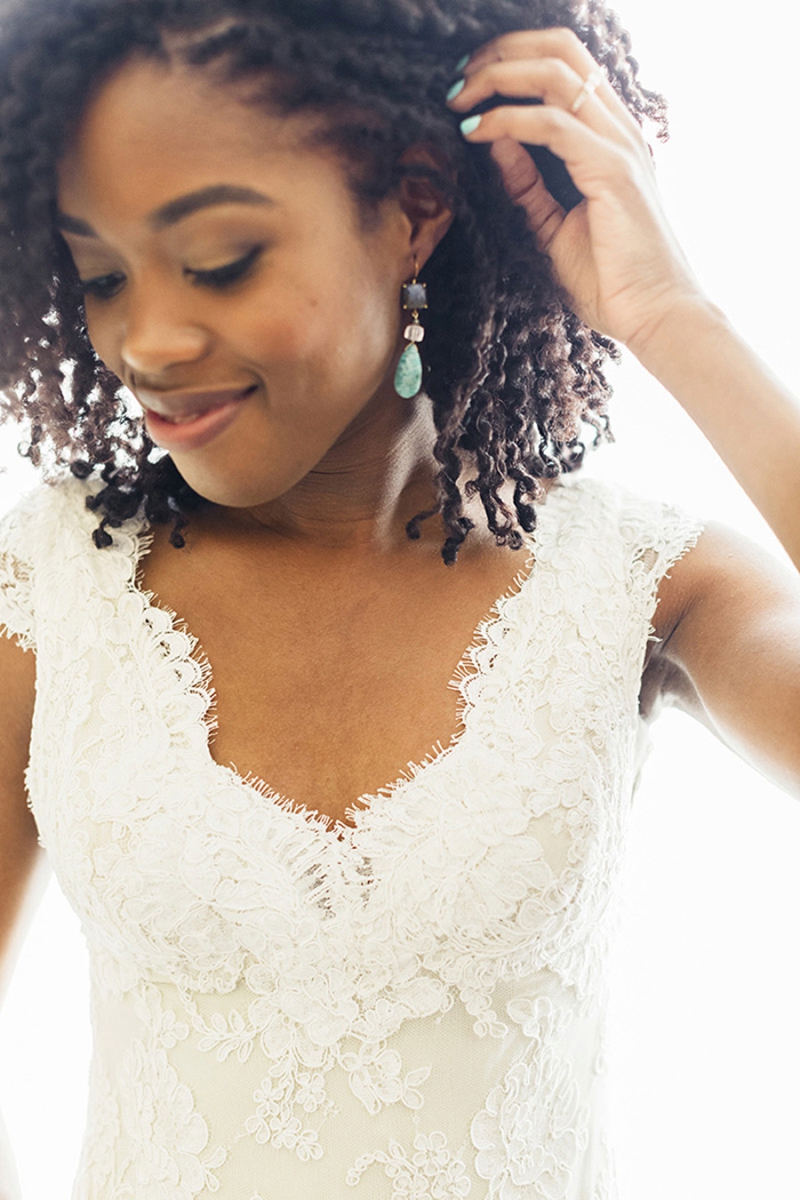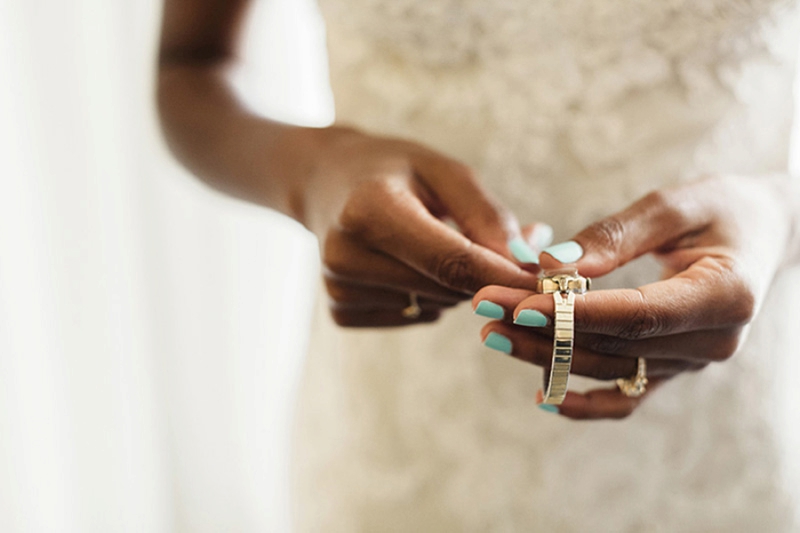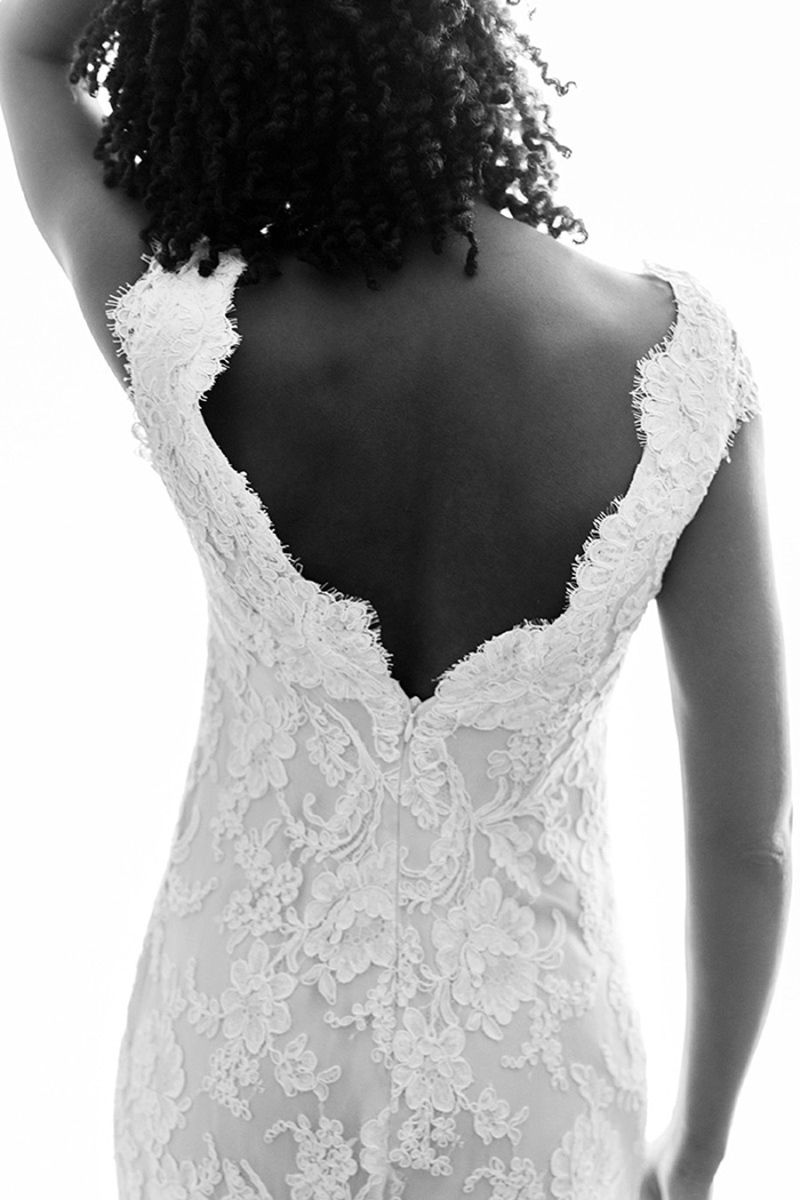 What (or who) helped you most in your planning process and/or on your wedding day? 
For the planning on how I wanted the day to look and feel, I'd say that I took care of 99% of the vision.  I'm a graphic designer and all around artsy gal and was so excited to create something pretty and know that I was the client and only needed to make my husband and I happy!  I wanted a light, fun, and airy celebration and chose a look to reflect that.  As for the nitty gritty planning, my day-of coordinator Kellie Ryan was absolutely key in arranging all the moving parts.  And most notably, being the procrastinator that I am, there came a point during the last stretch where I bit off more than I could chew and my best friends and bridesmaids saved my bridal booty.  There were many little elves (including my husband, bless his heart) who pitched in here and there but Nina and Mem definitely earned the title of most valuable players…I so appreciated their help. :)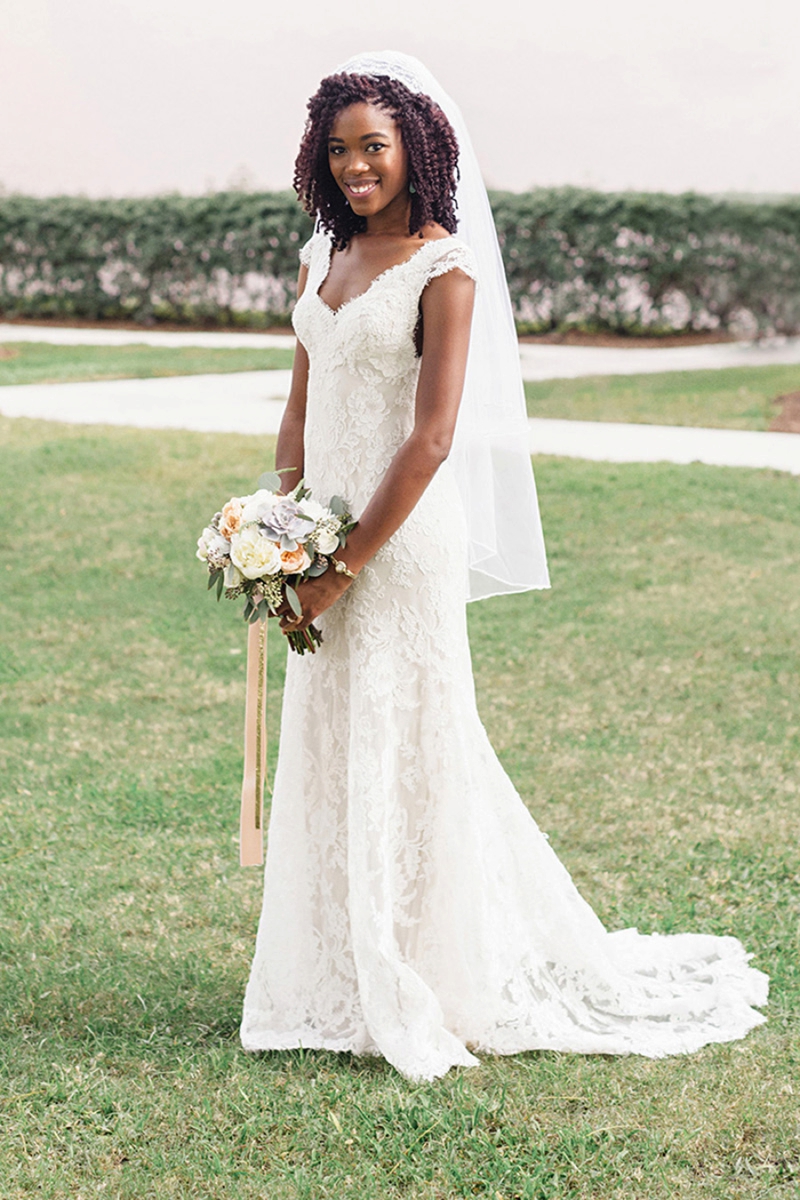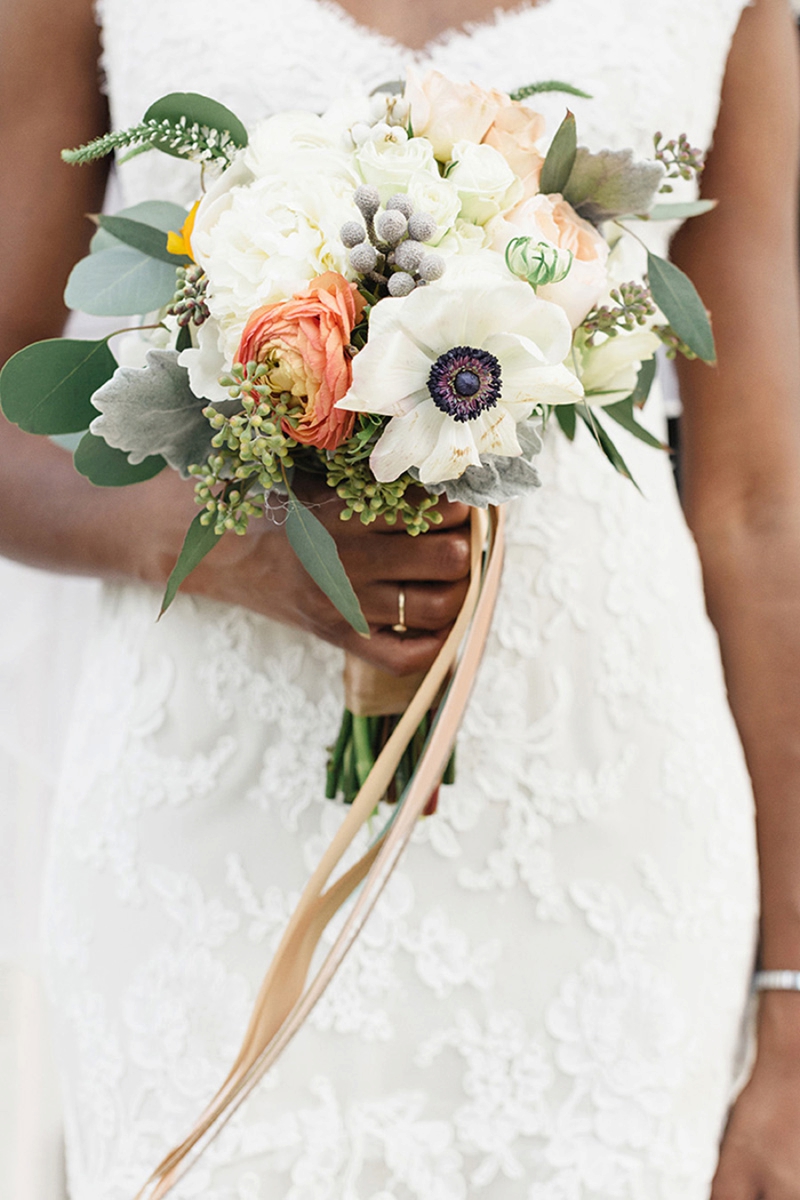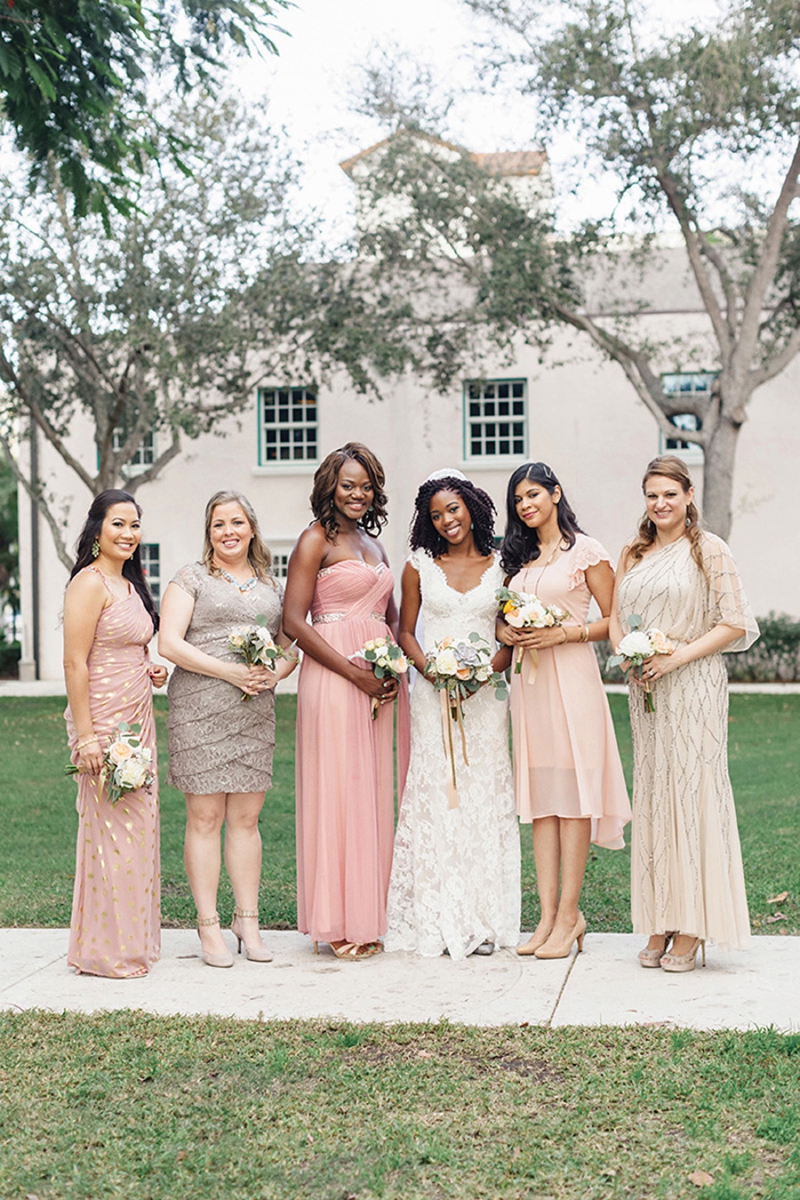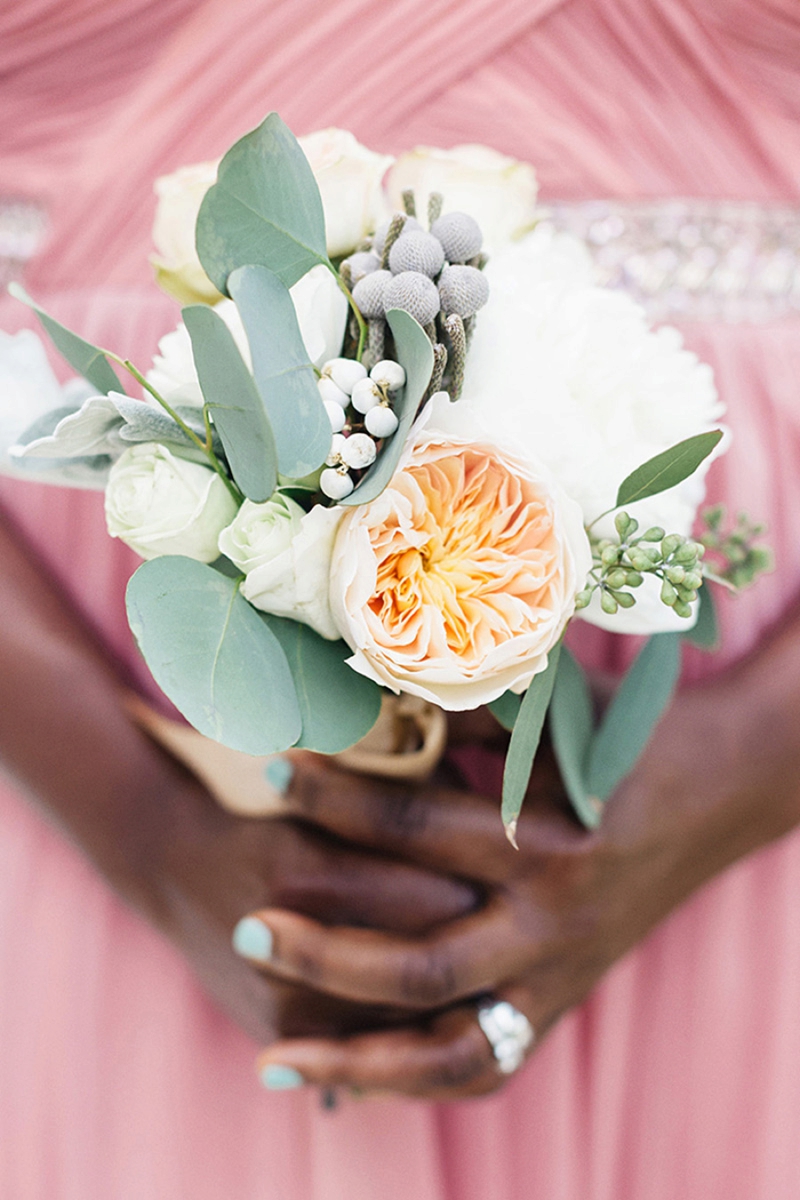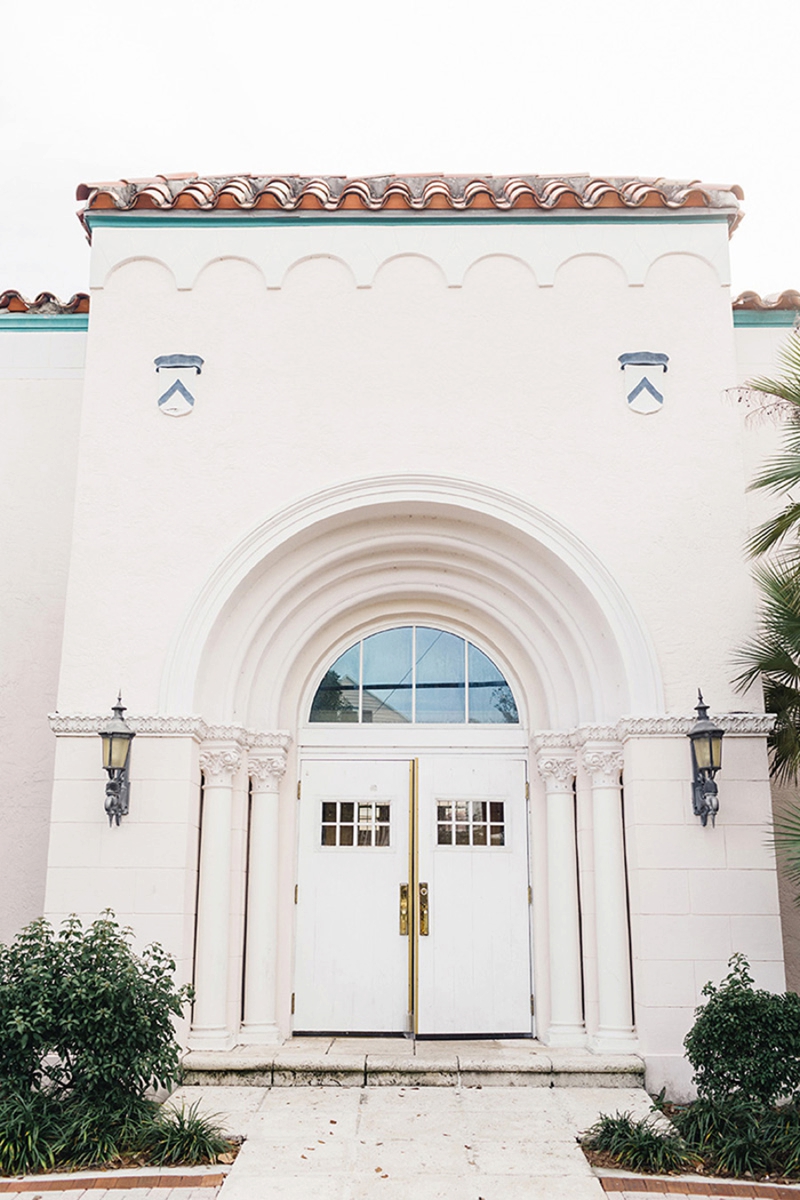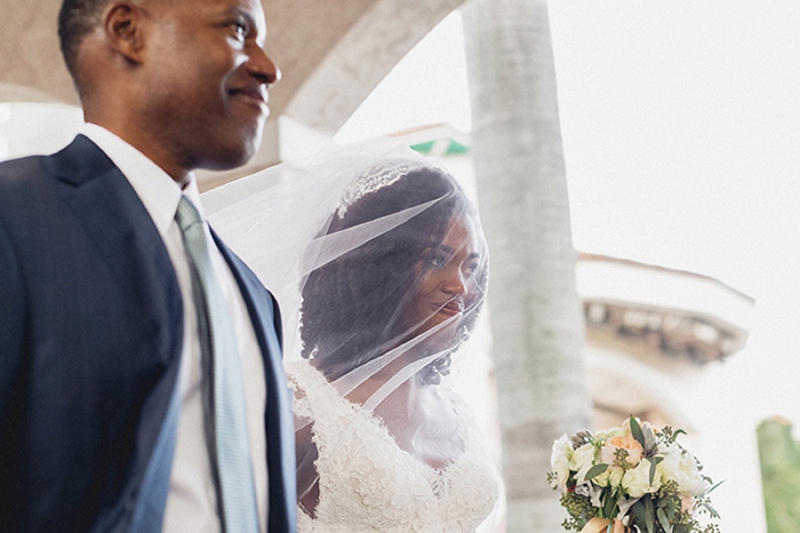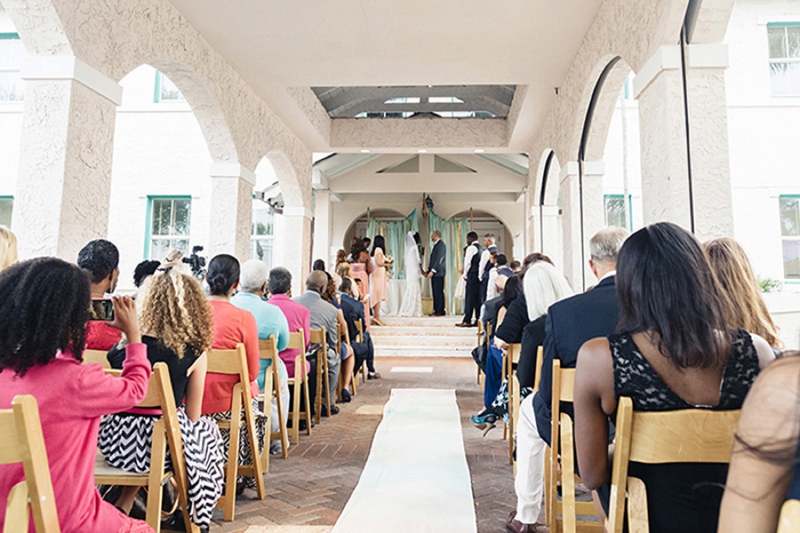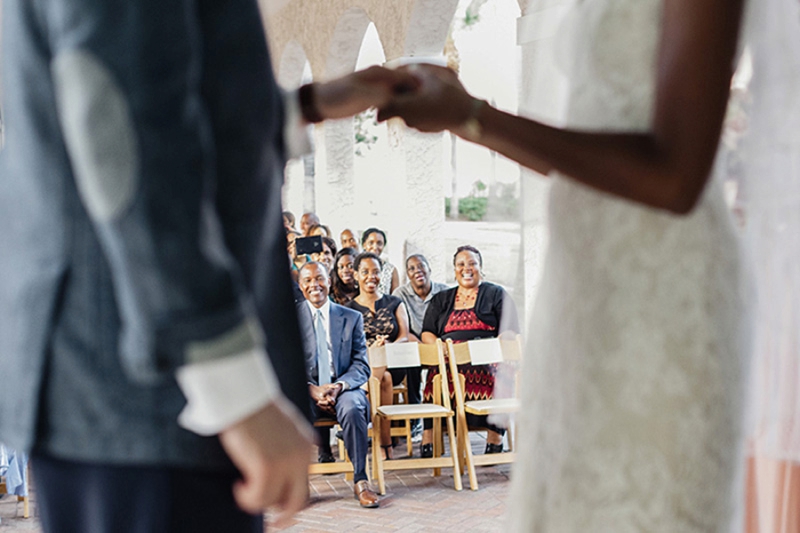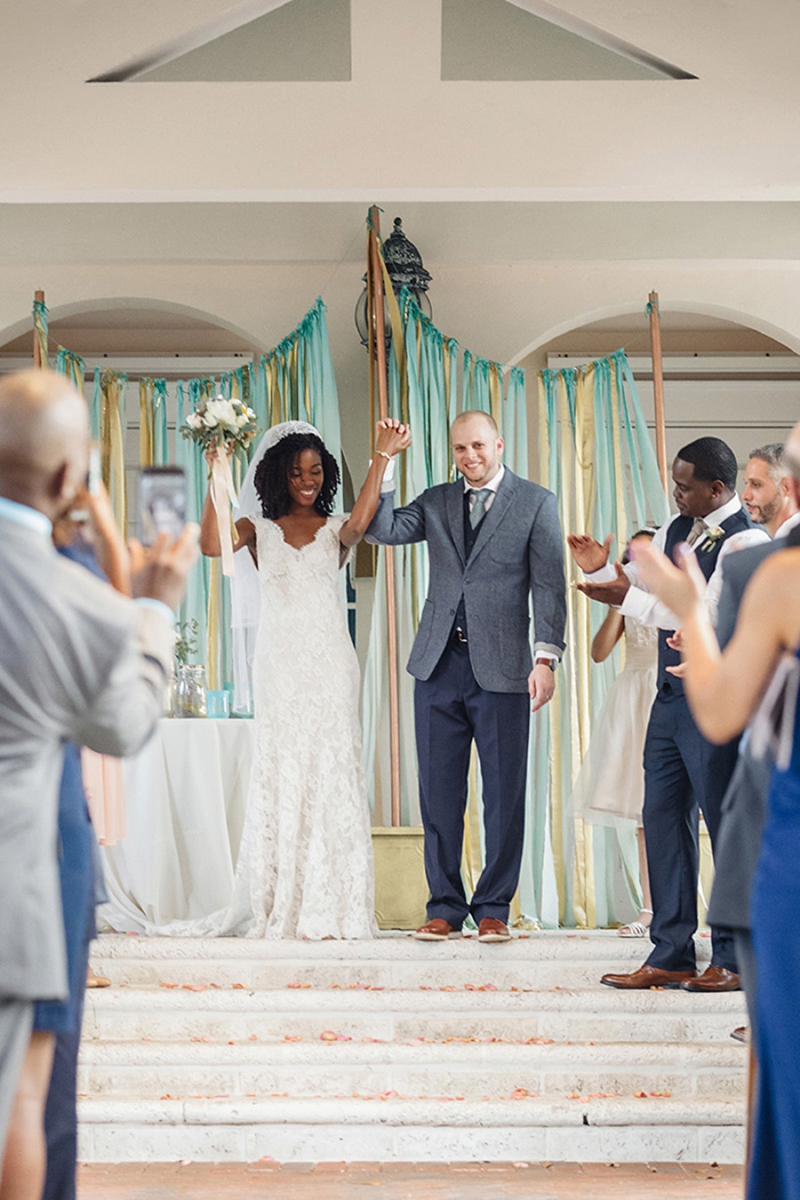 What was the most important thing to you when deciding who to work with for your wedding? 
When deciding who to work with I just went with artistic style and good vibes!  Our photographer Elaine took the light ethereal photos I was searching for and was just a cool chick, our officiant Sage was easy going and wanted to tell OUR story, our florist Nakia just got the vision we were trying to create and was so easy to work with, and our videographers at Lucky Lemon thought it was cool that we wanted to incorporate 16mm film into our "old school" wedding.  I could go on and on but overall we chose people who truly cared for their craft and we lucked out on having a great team around us.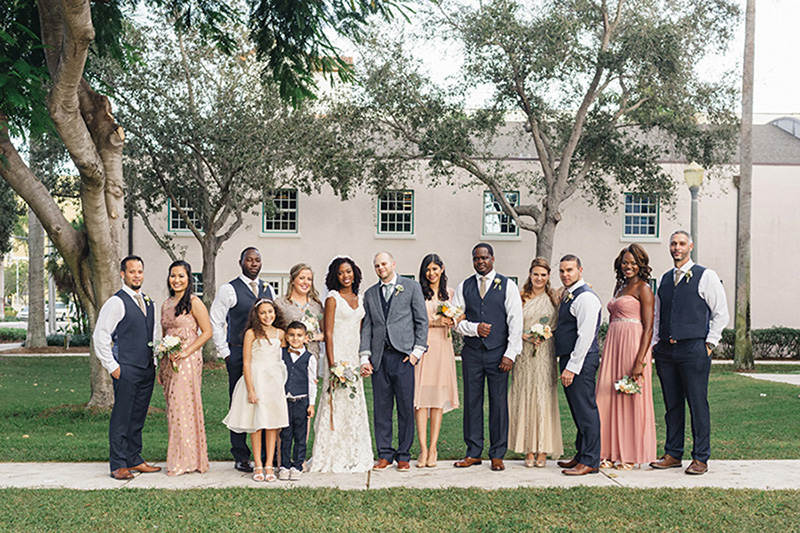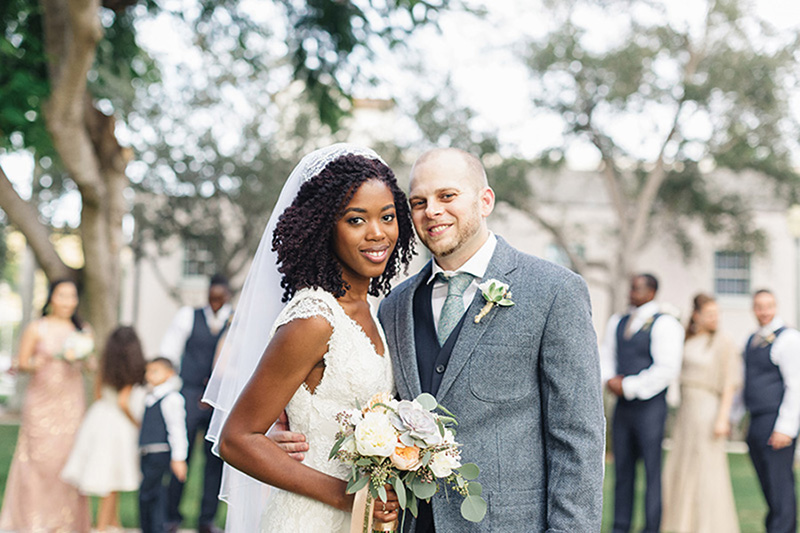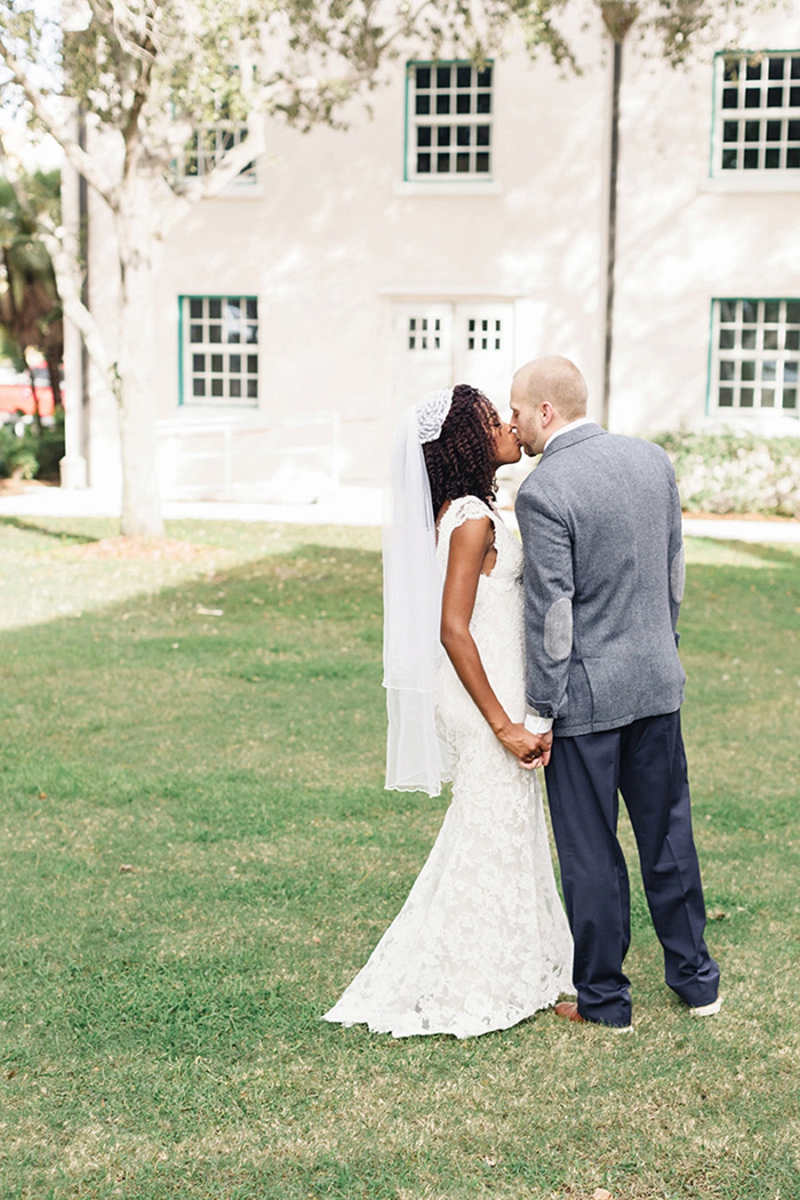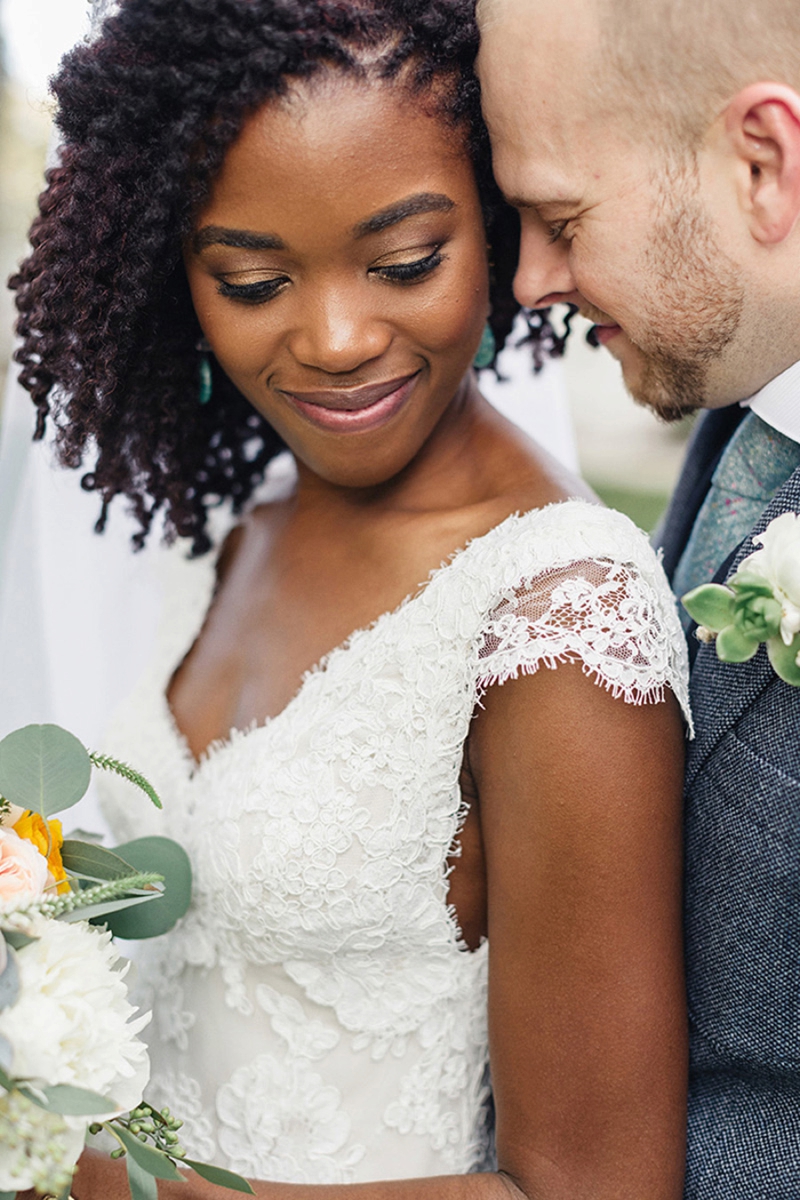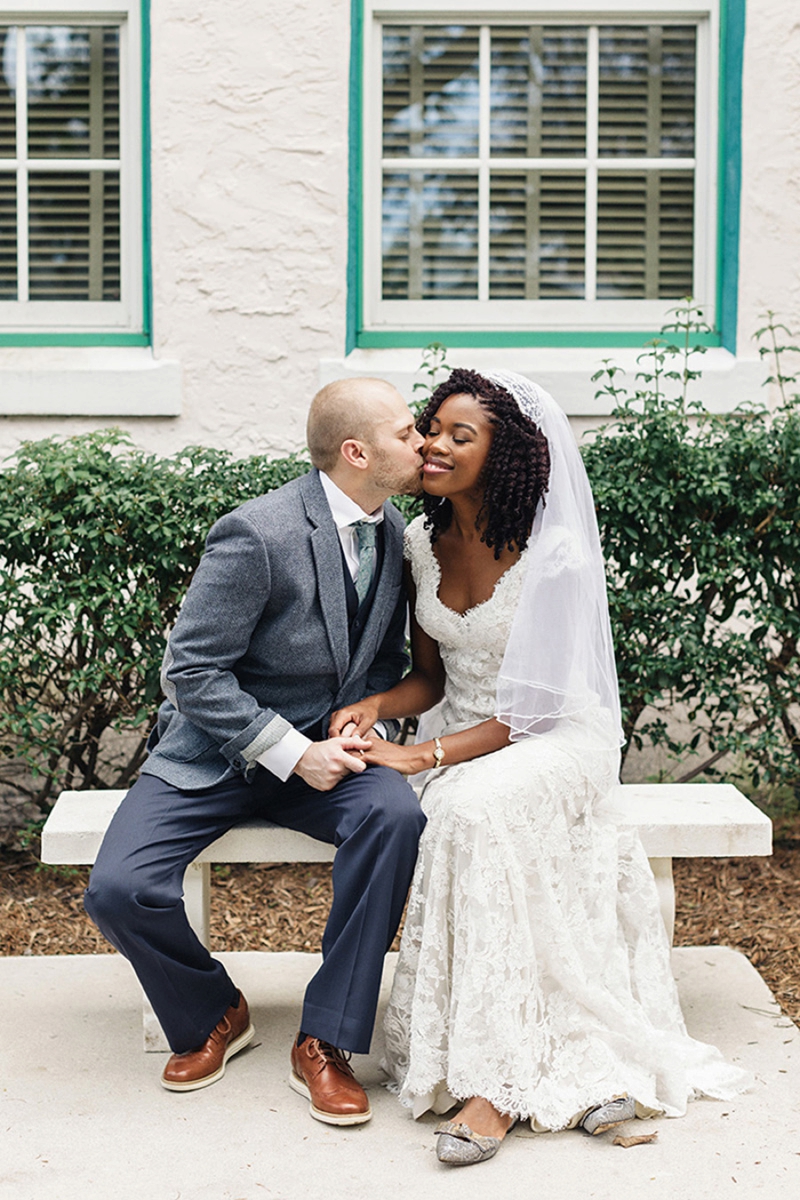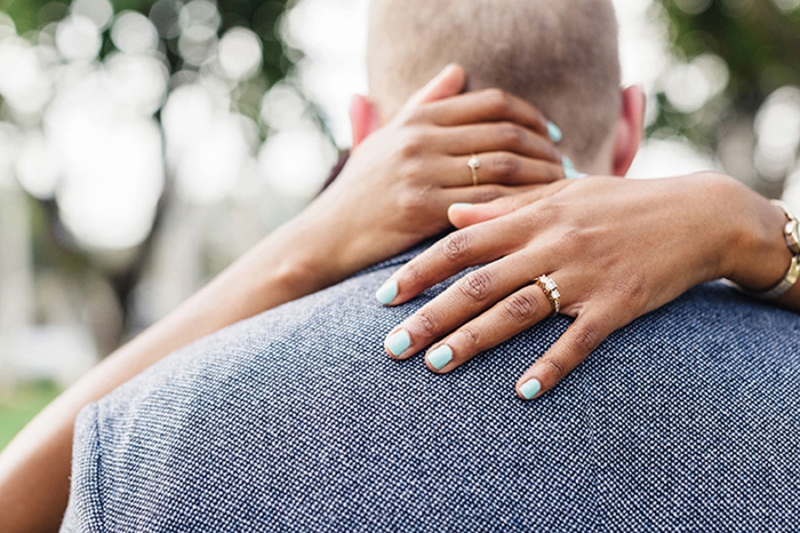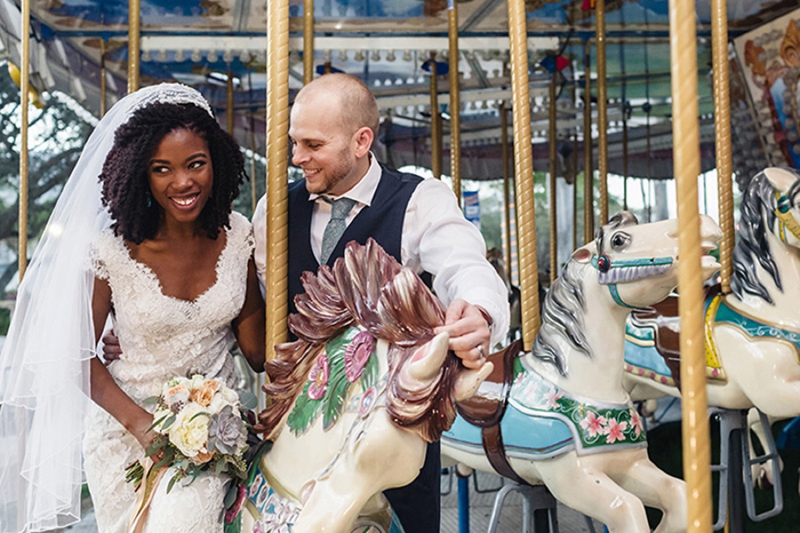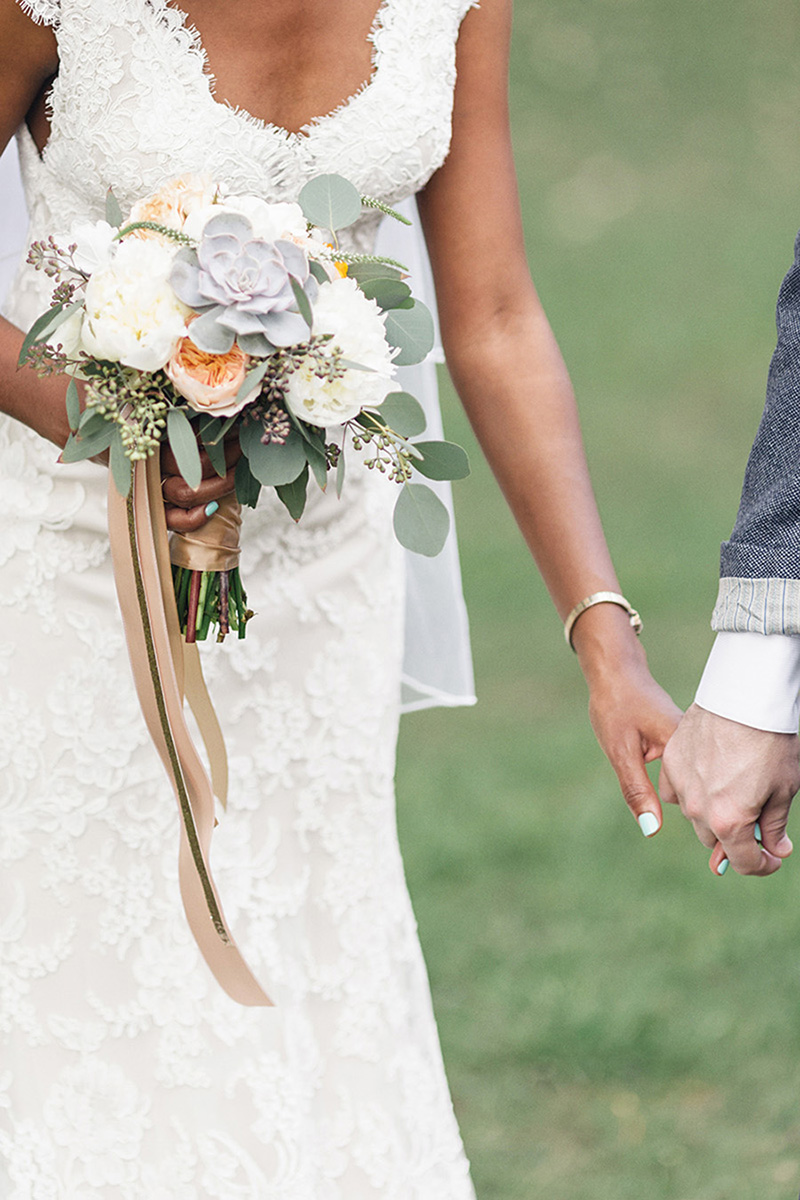 What was your inspiration for your wedding details and/or design?  
My inspiration was my husband and I!  We've known each other since middle school in the 90's and I wanted to hone in on the fact that we were old buddies turned lovers, and then toss around a little 90's throw-back flavor.  This made choosing our local events center which used to be an old schoolhouse in the 1920's, an obvious choice and I loved the idea of turning the old gymnasium into a semi-school dance inspired reception. Our wedding date was 3 days after new years and I really wanted to merge the ideas of new and old, so we coined the phrase: old-school, new year, new life together.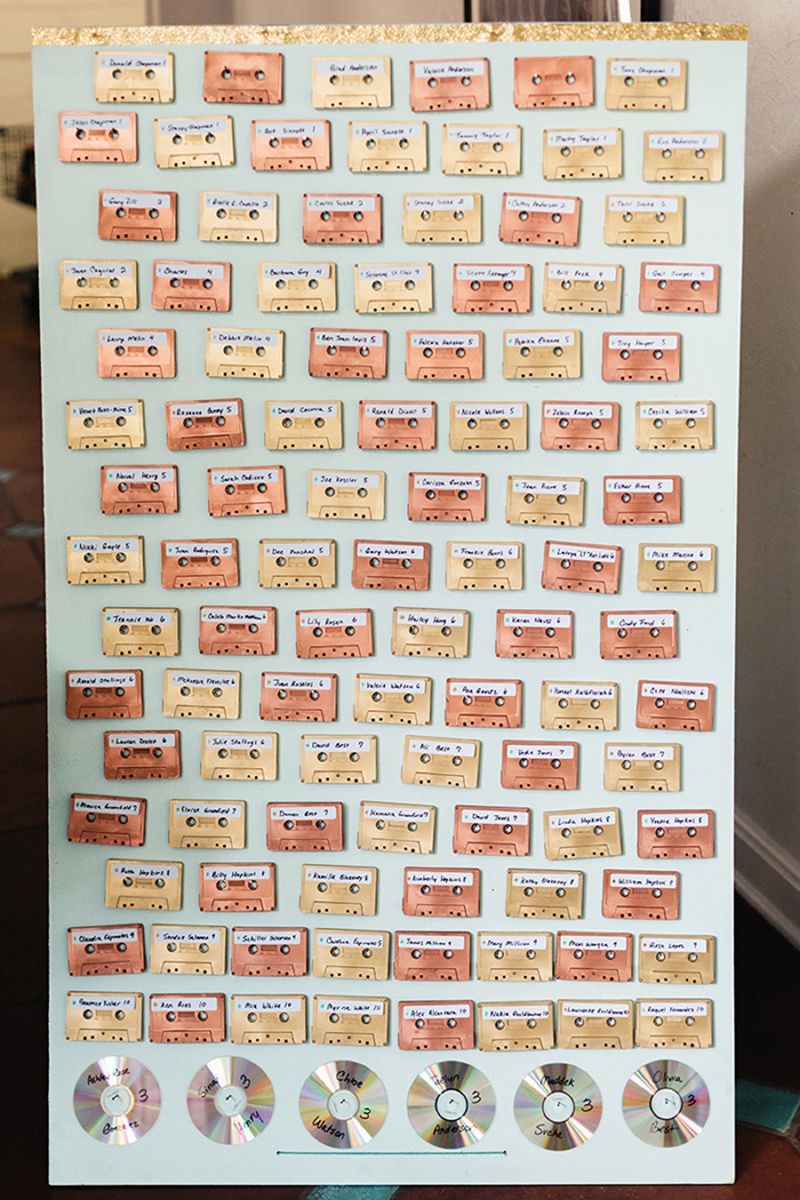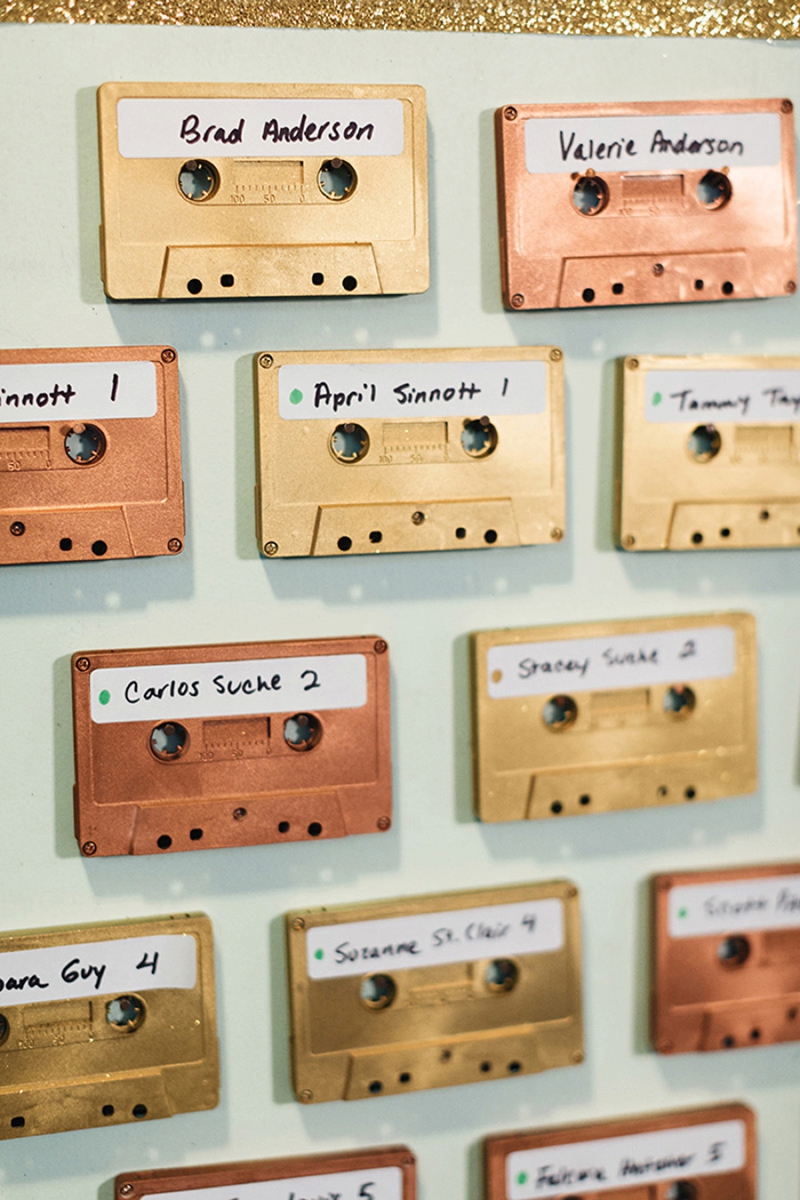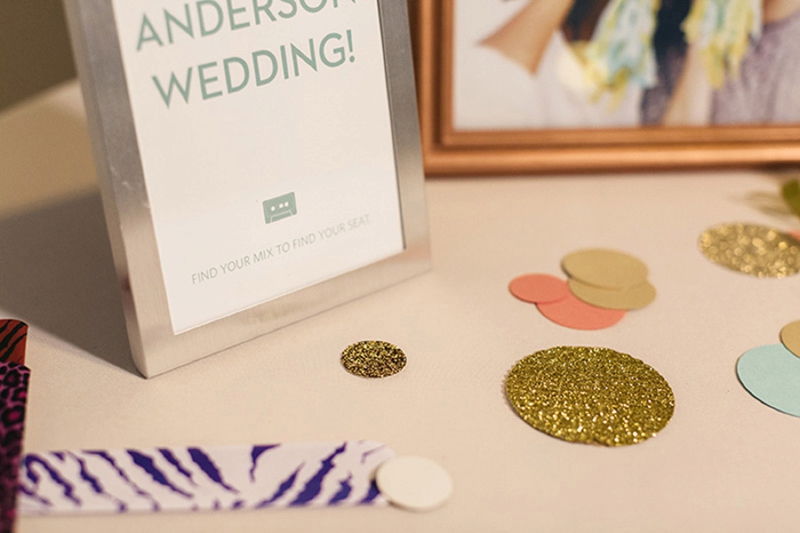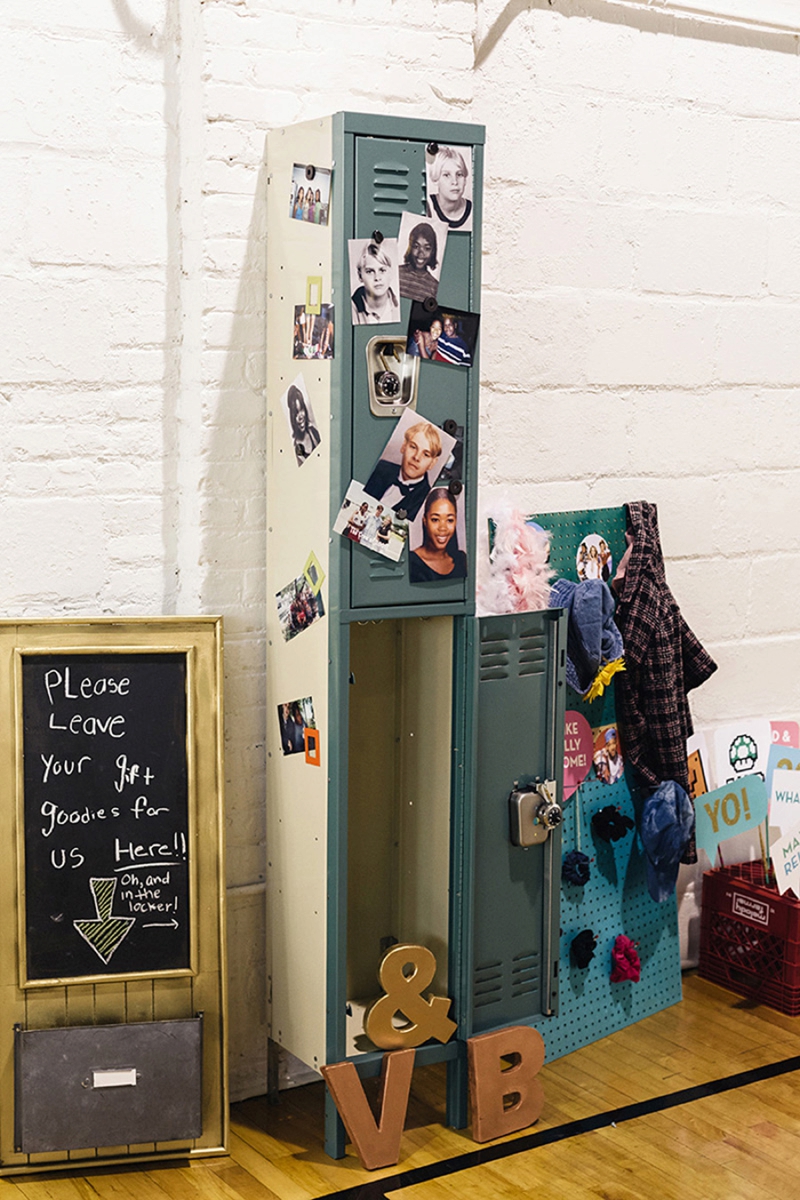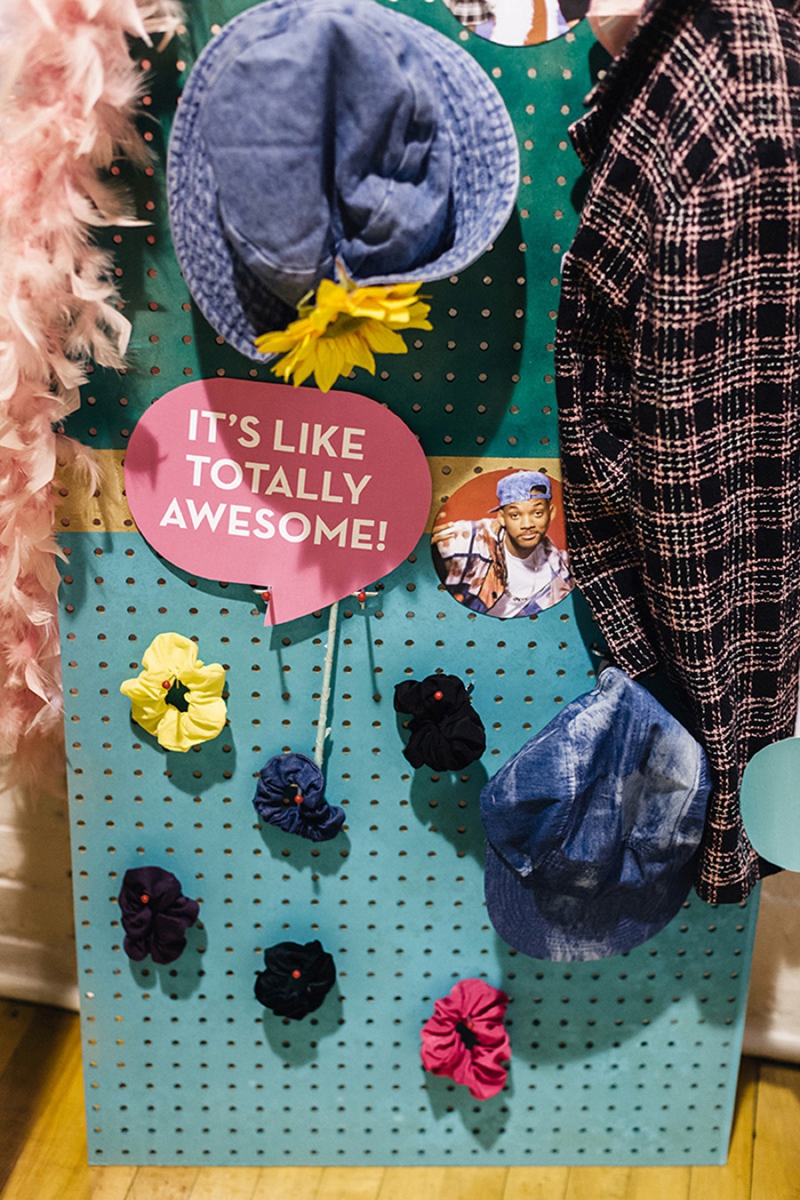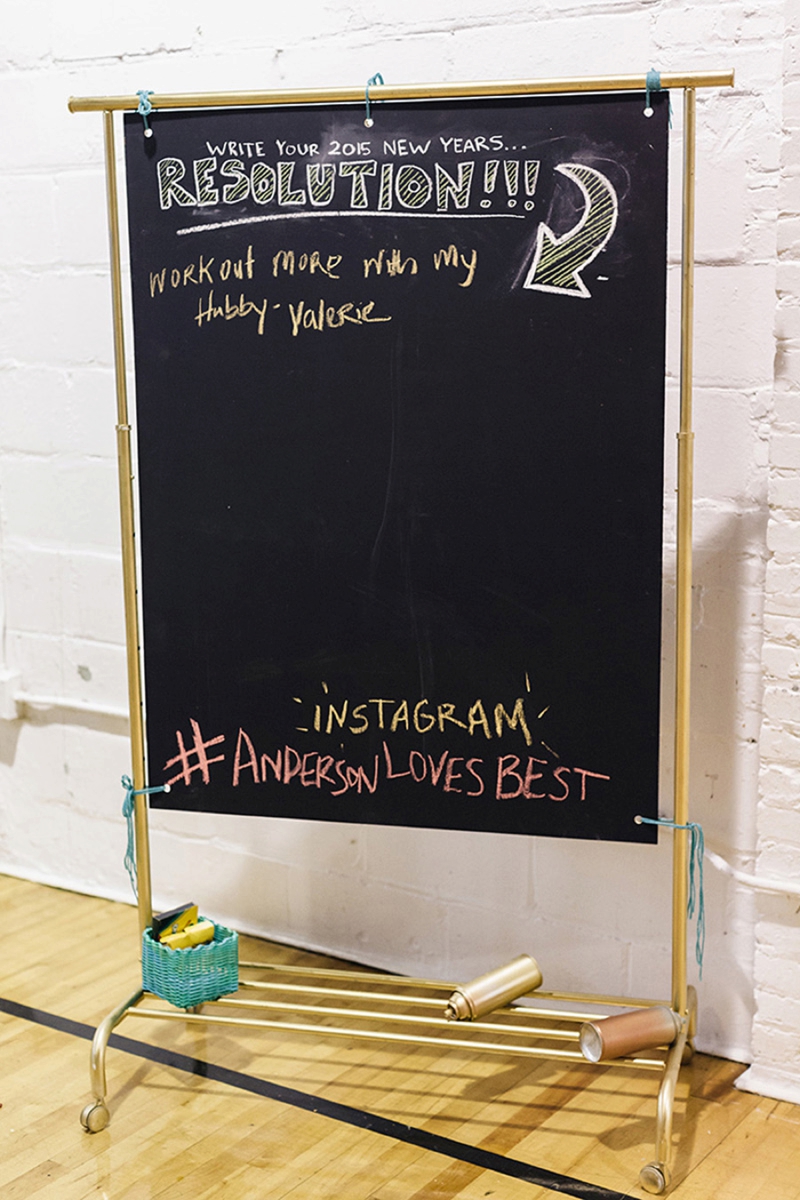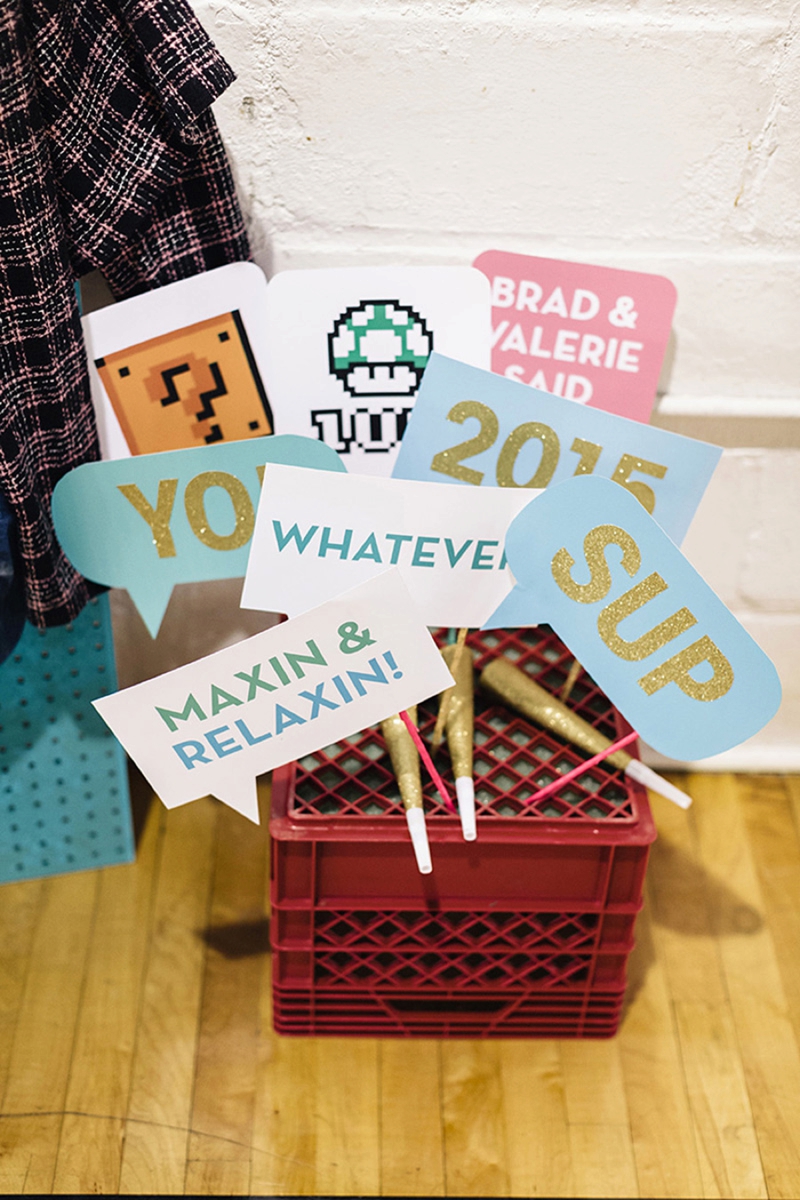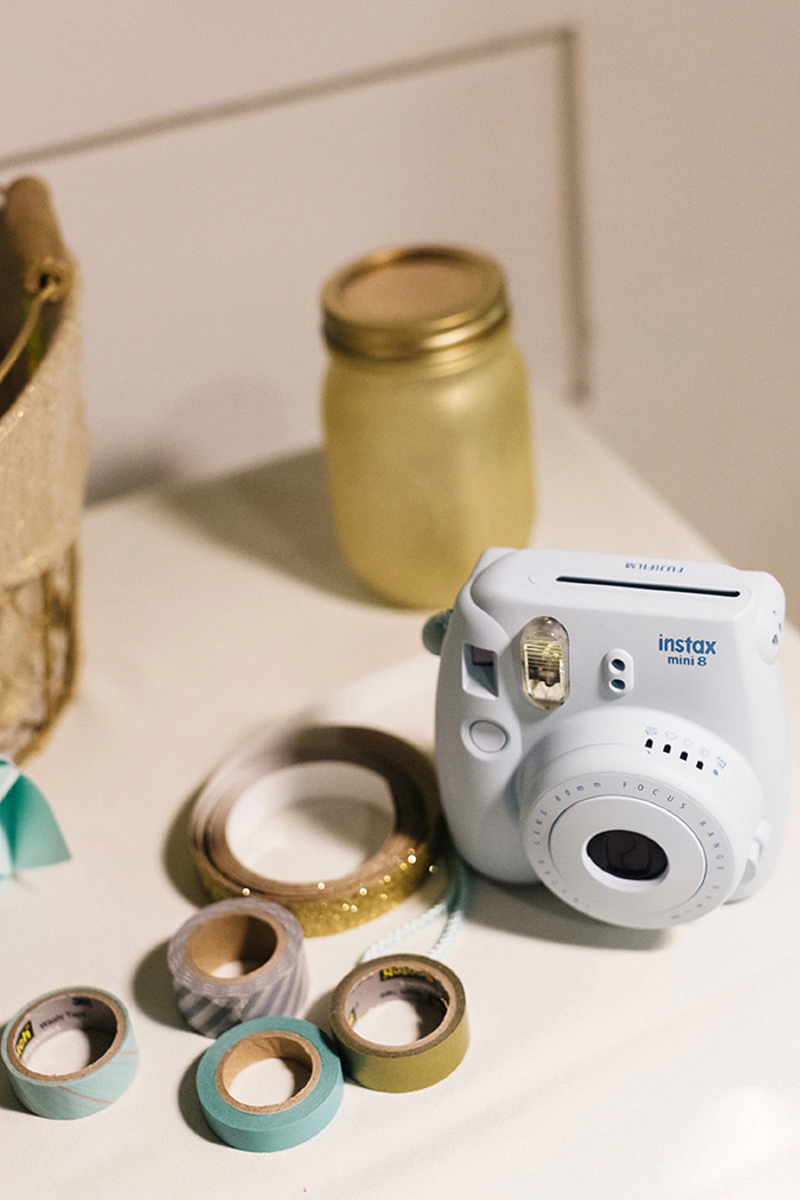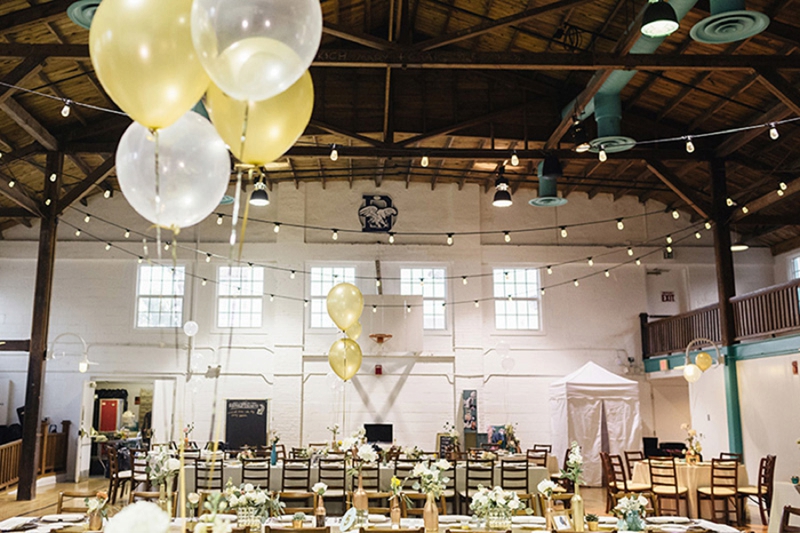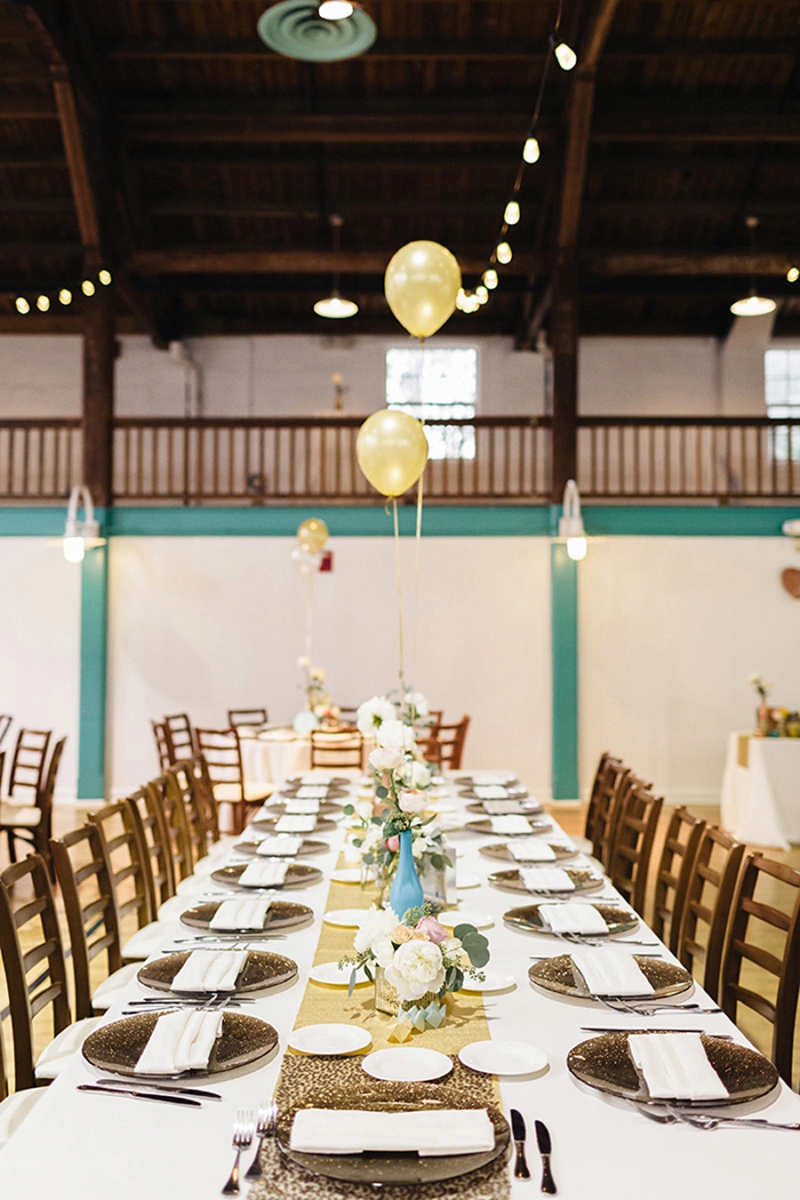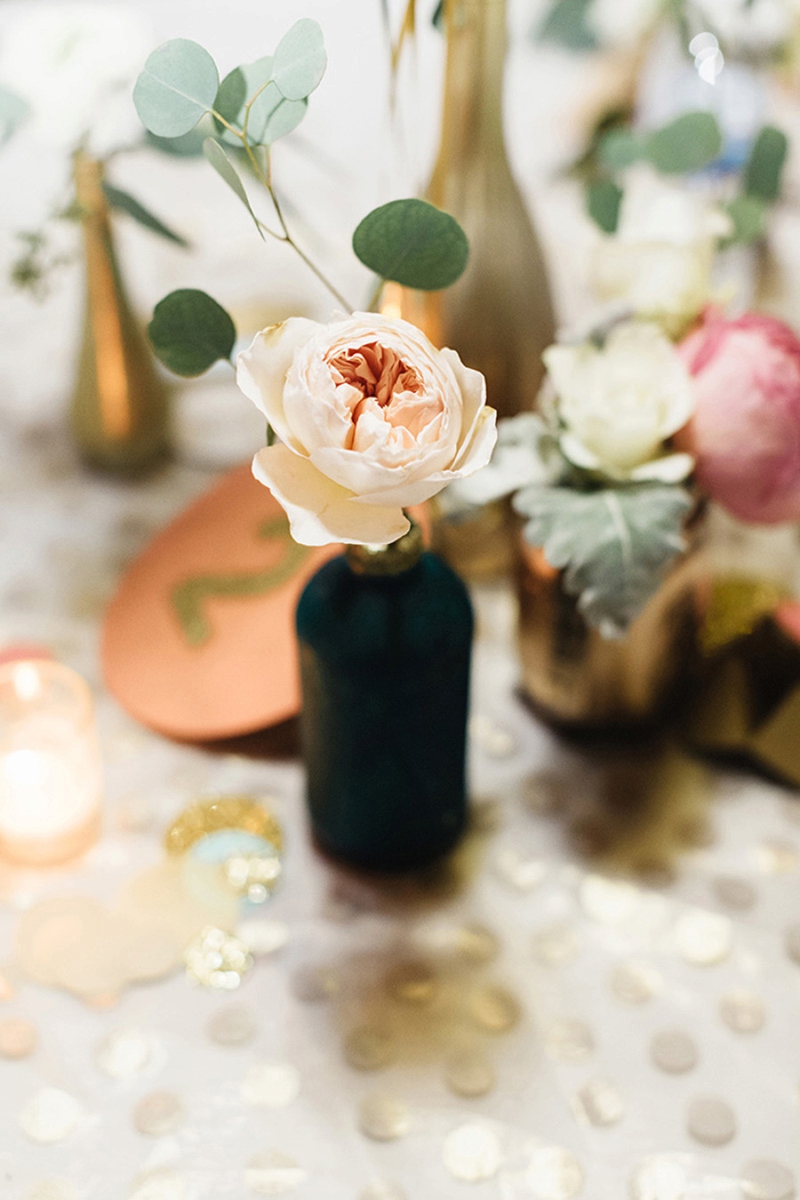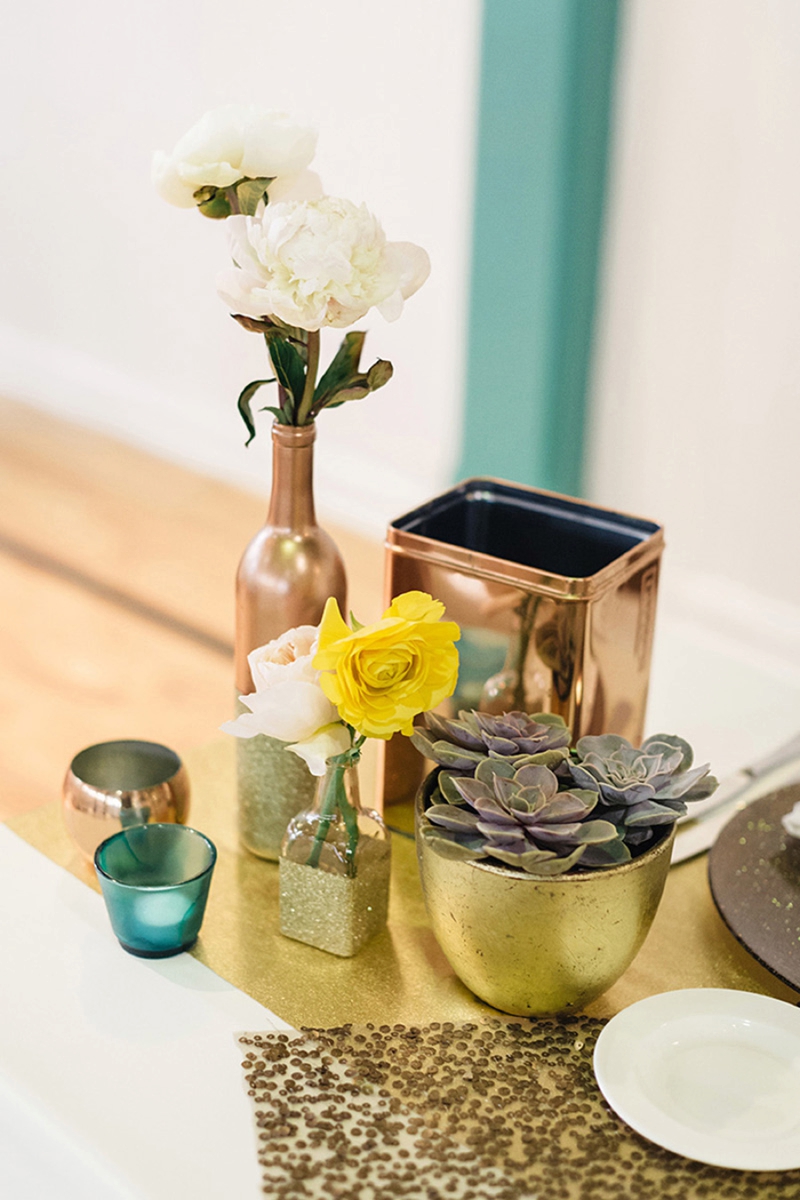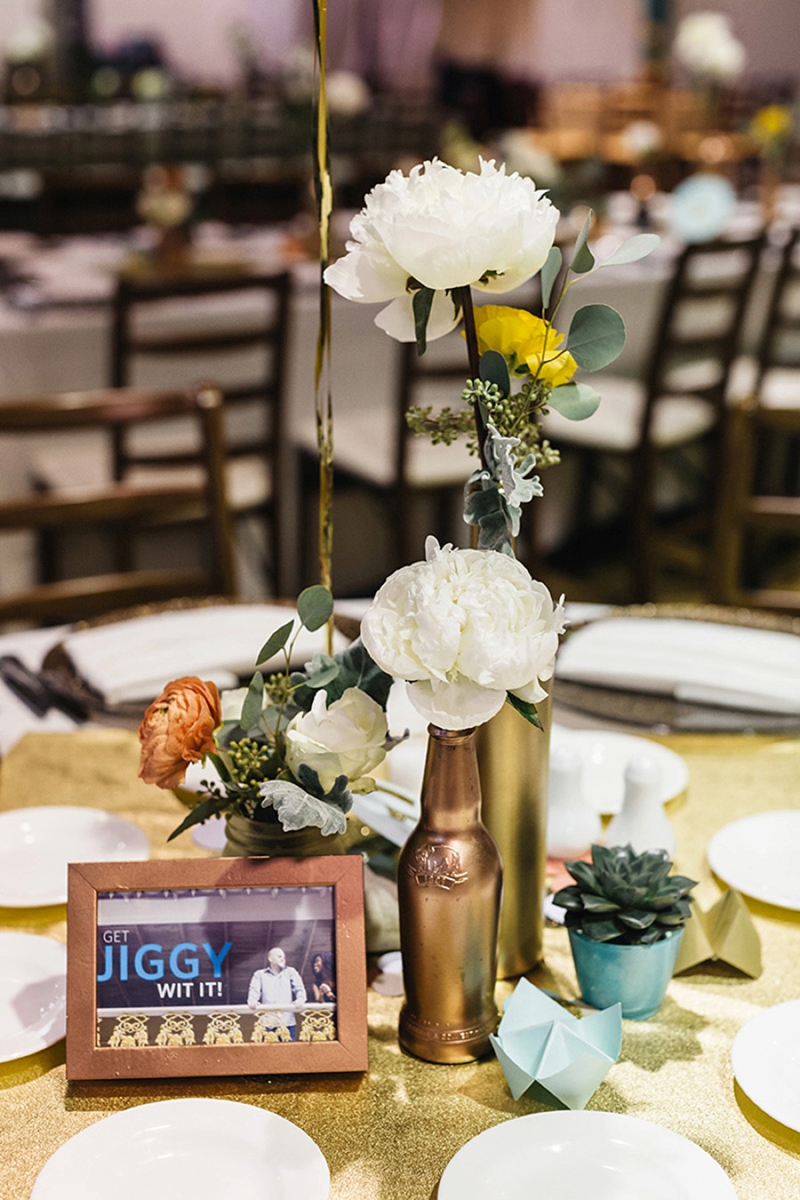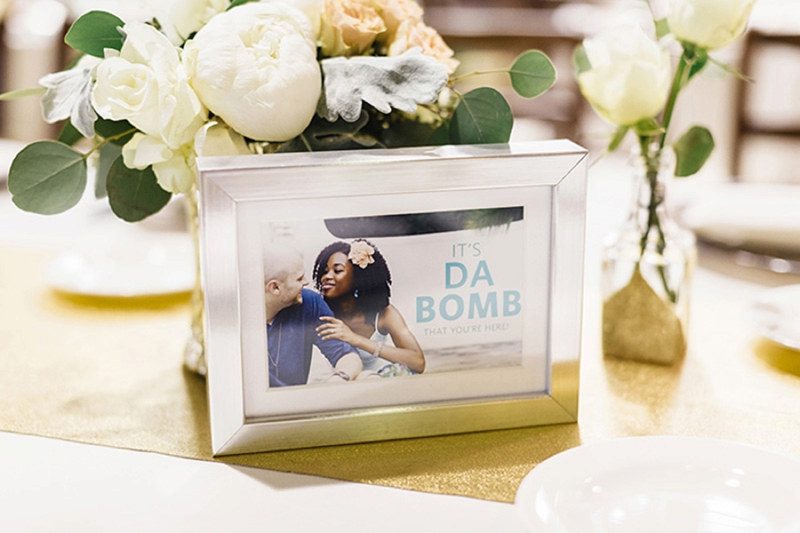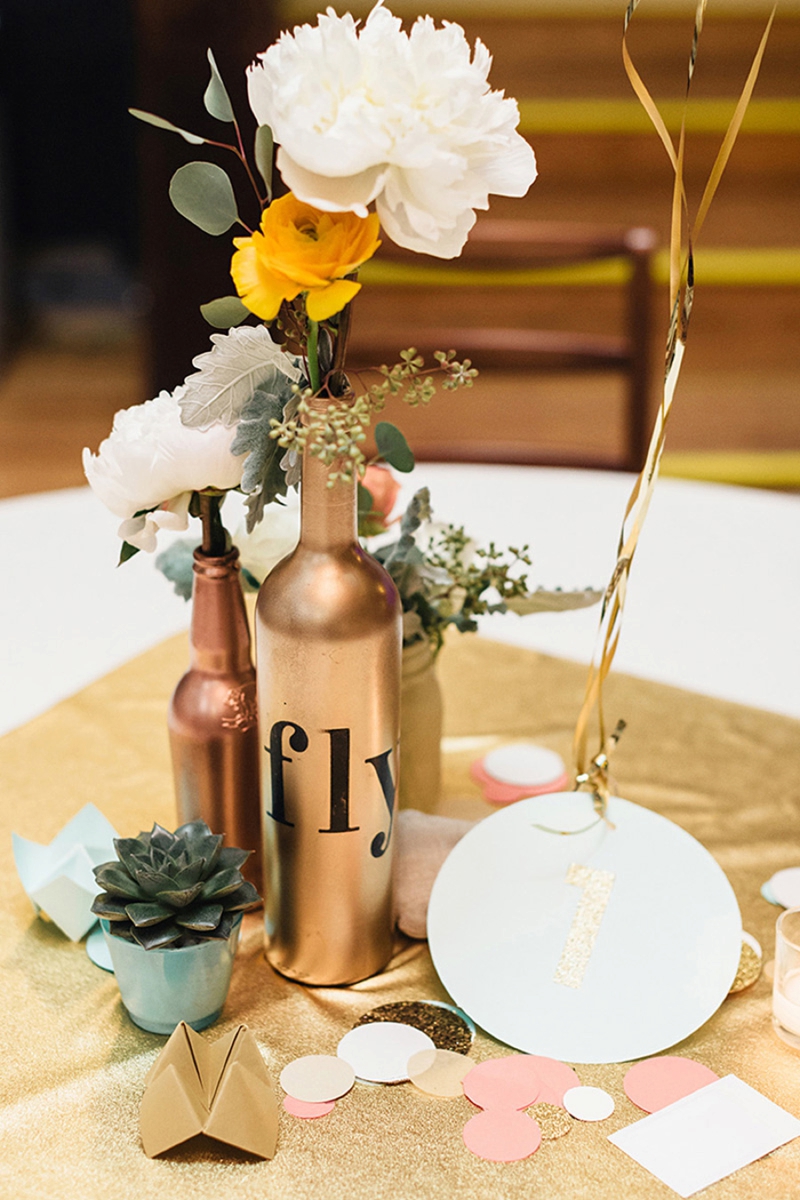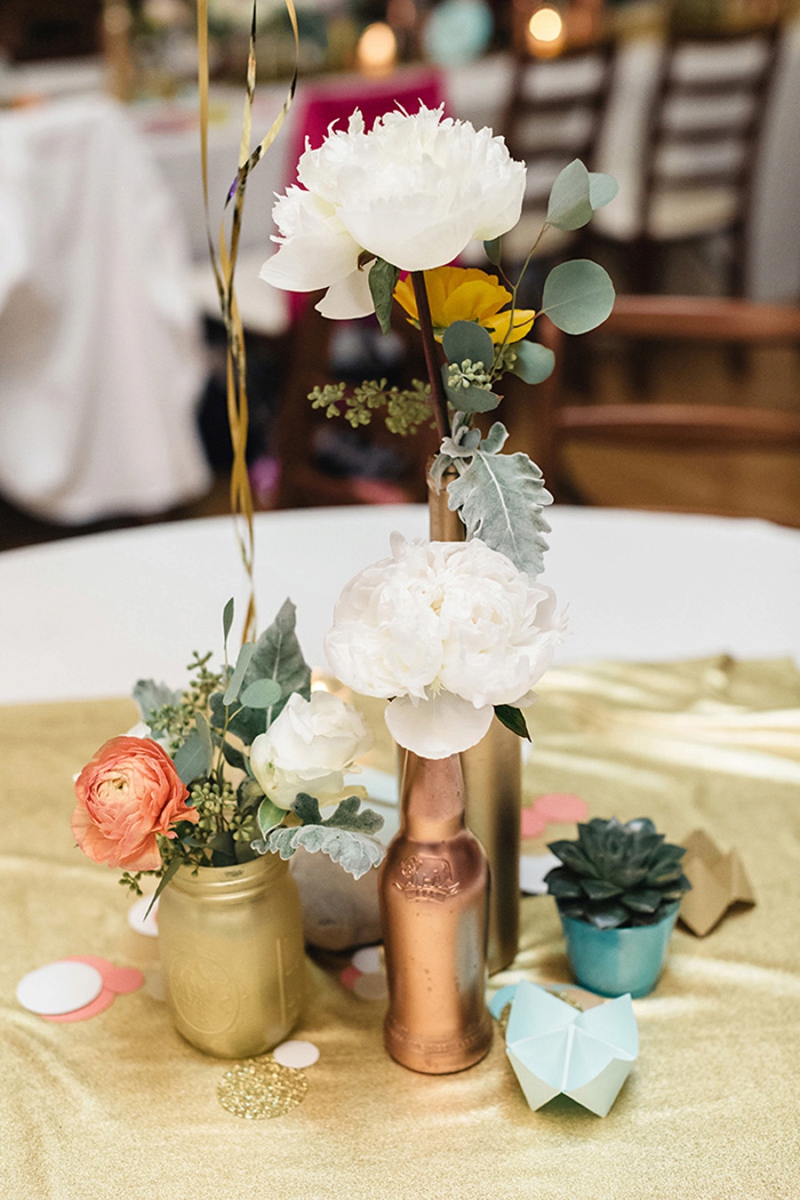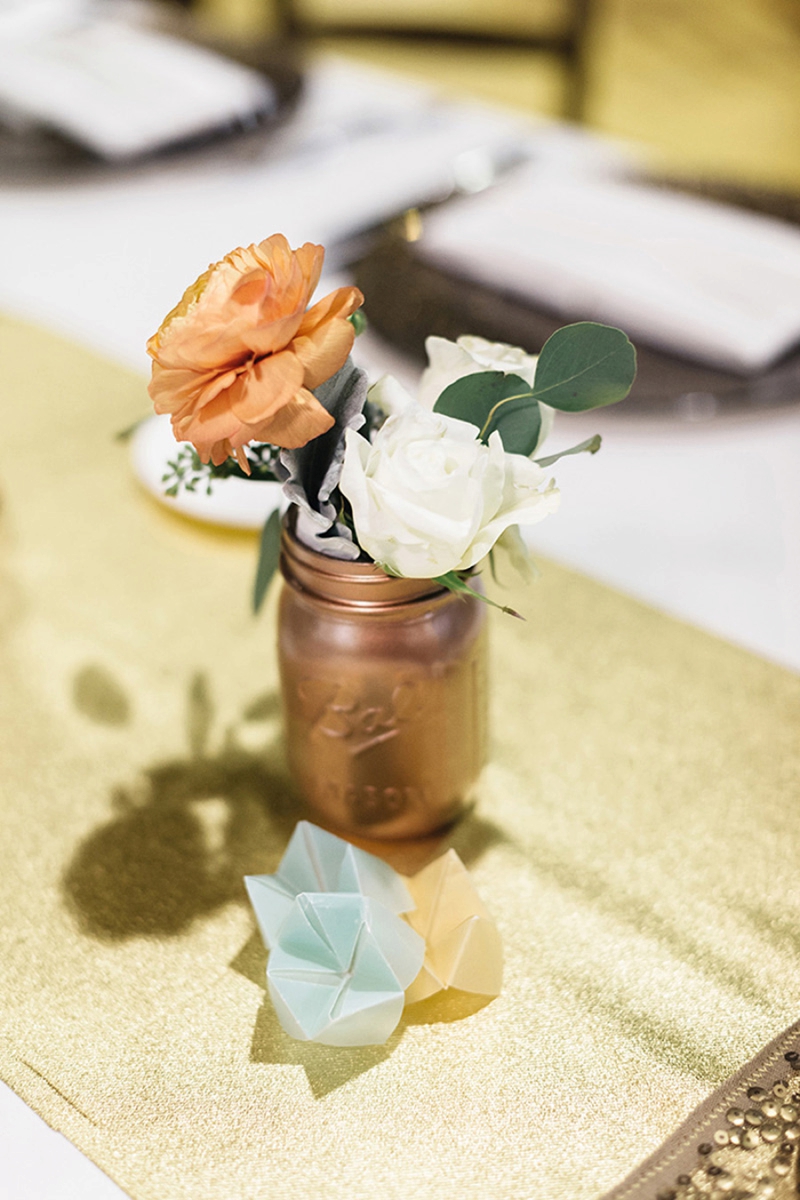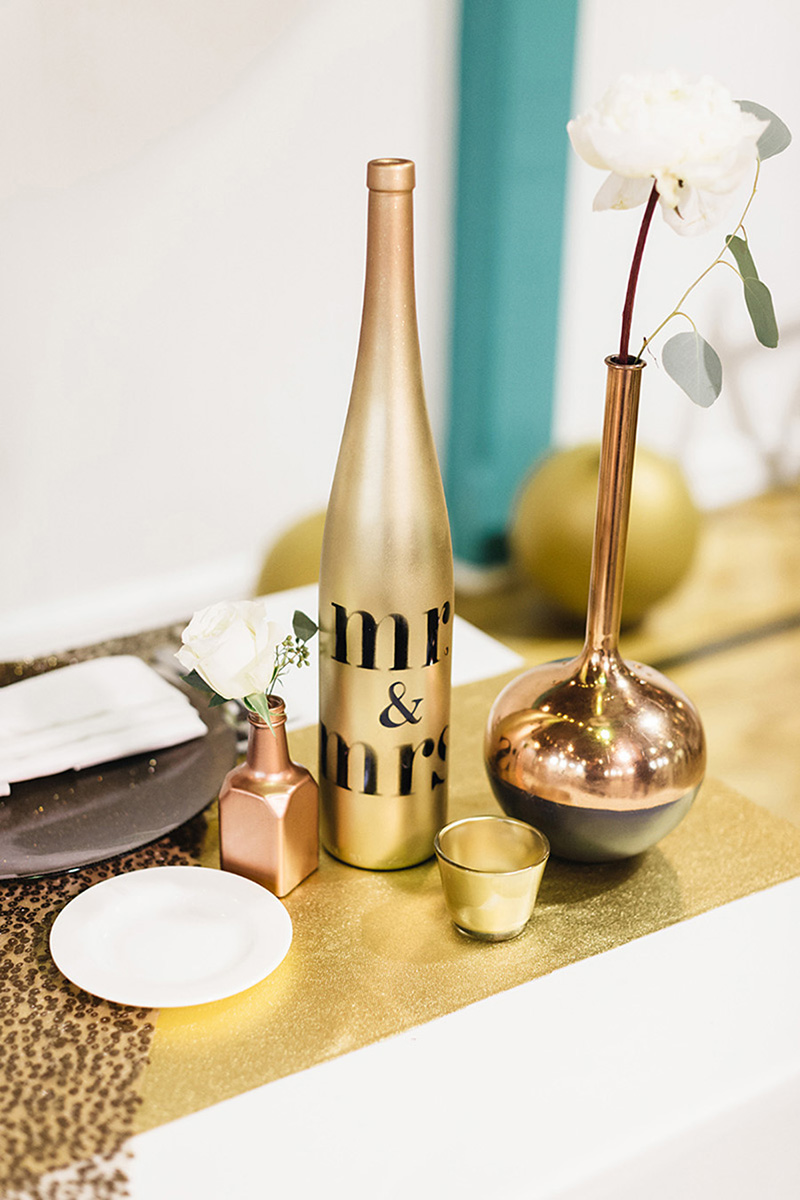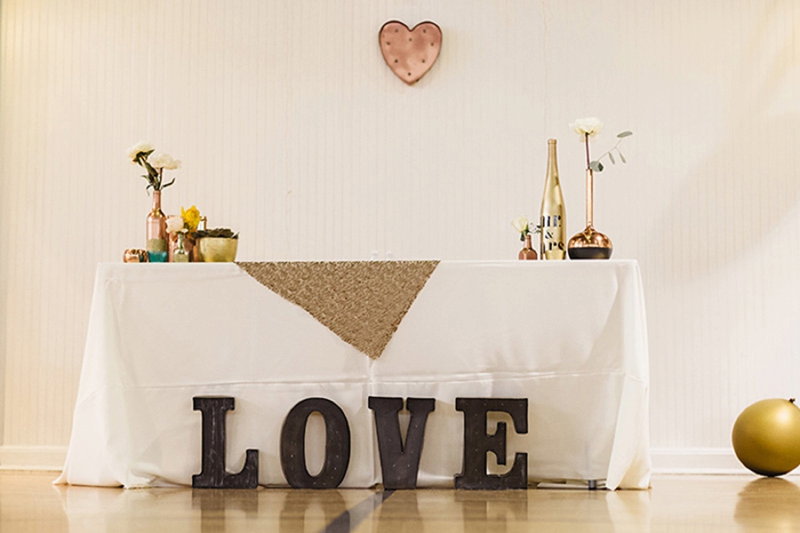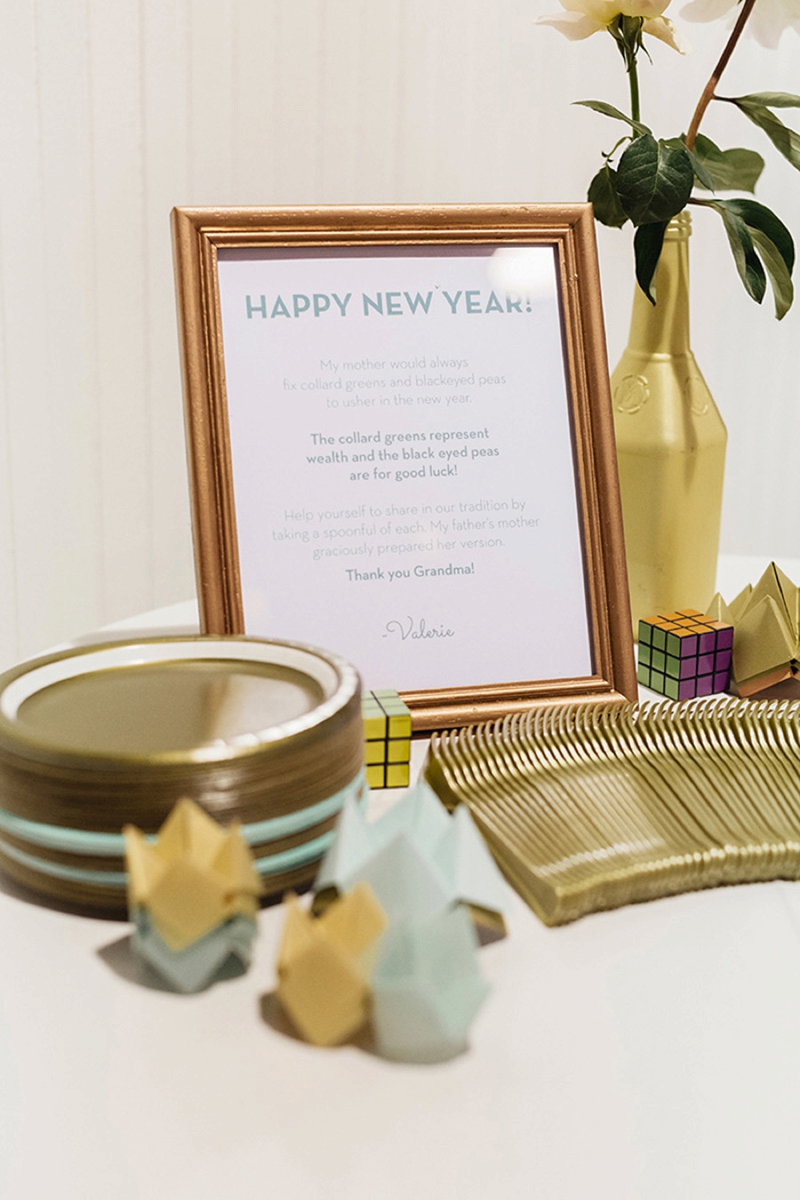 What was your favorite thing about your wedding? 
My favorite thing about our wedding was that it was FUN and we could be ourselves. I loved all the 90's decor sprinkled here and there (especially our original Nintendo set up that let our guest duke it out with the Mario Brothers), and I was so happy with the way the colors were light and happy with a pop of shimmer to usher in the new year.  Obviously having all our friends and family under one roof together while officially announcing our union was the highlight, but seeing all our hard work come out the way we hoped was icing on the cake.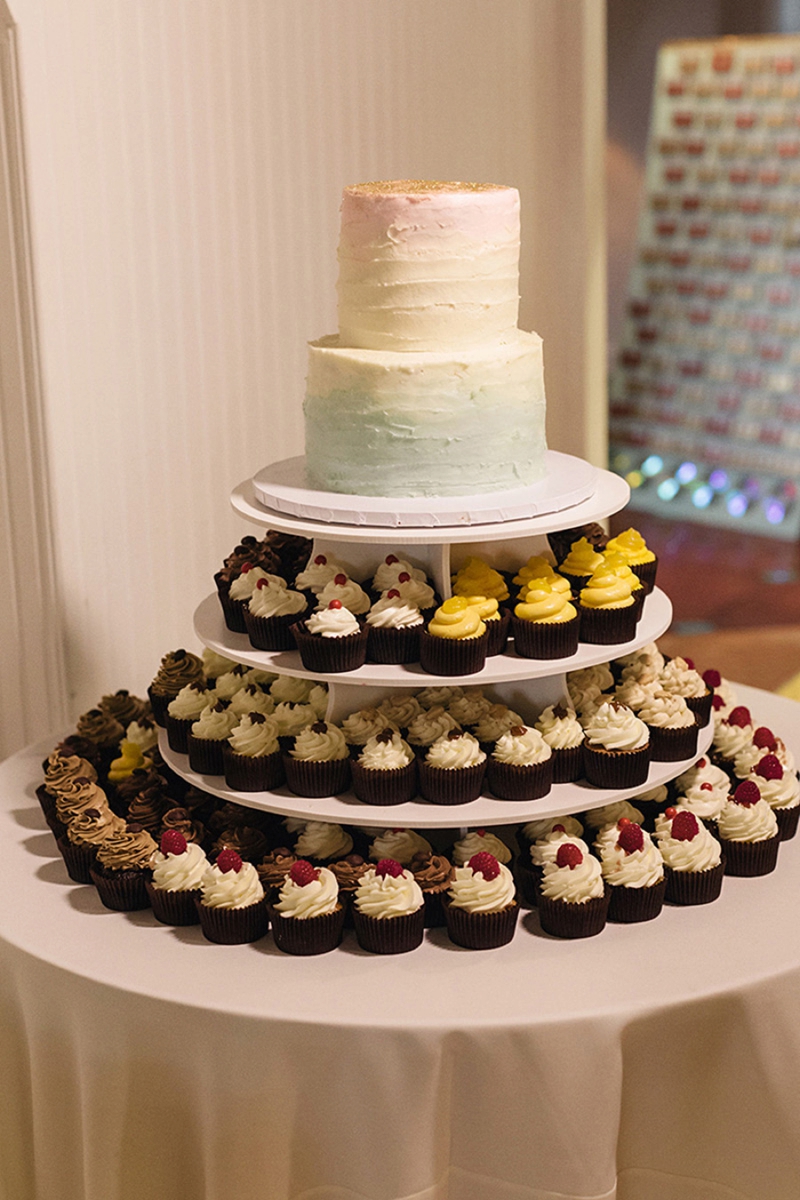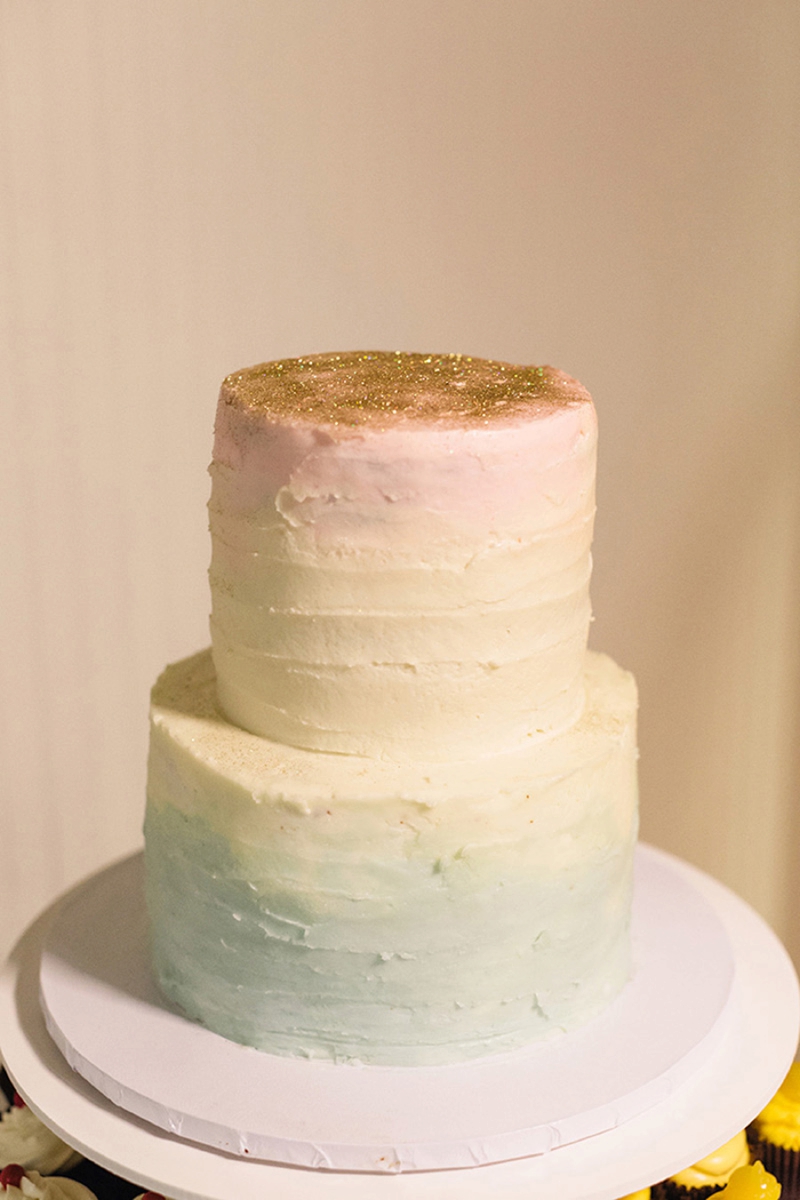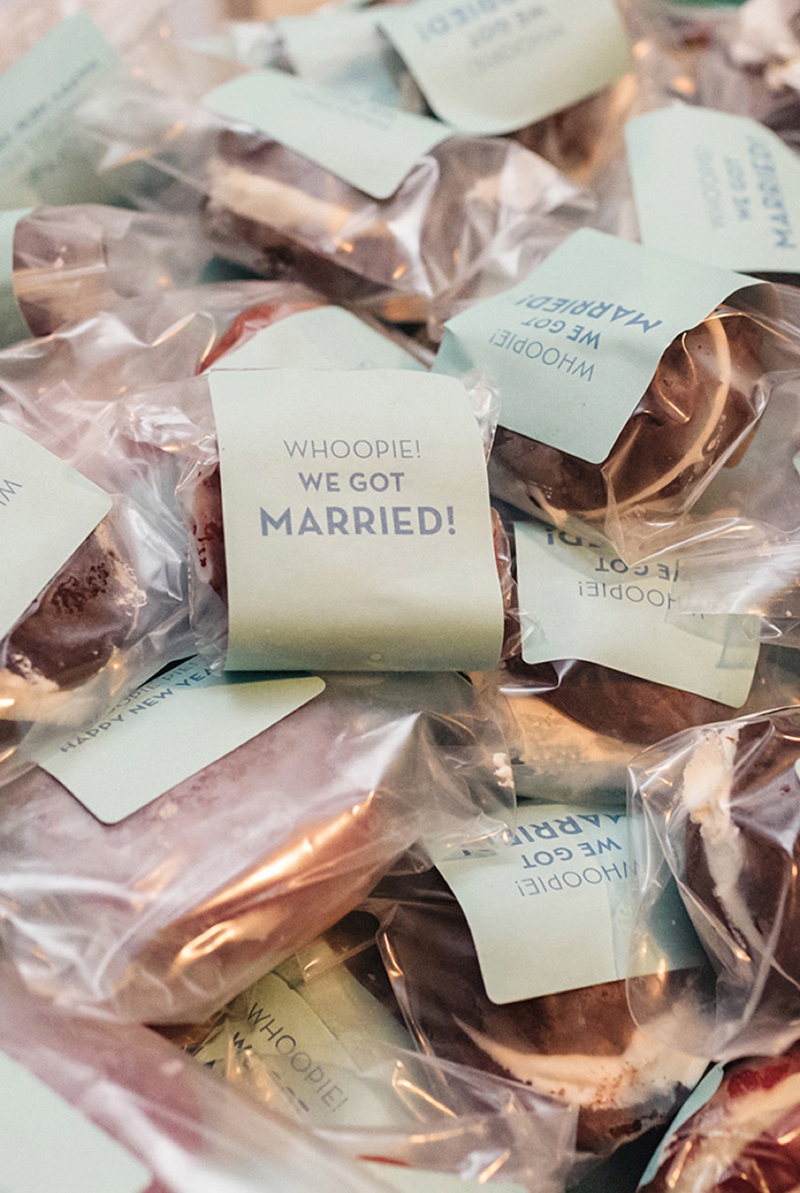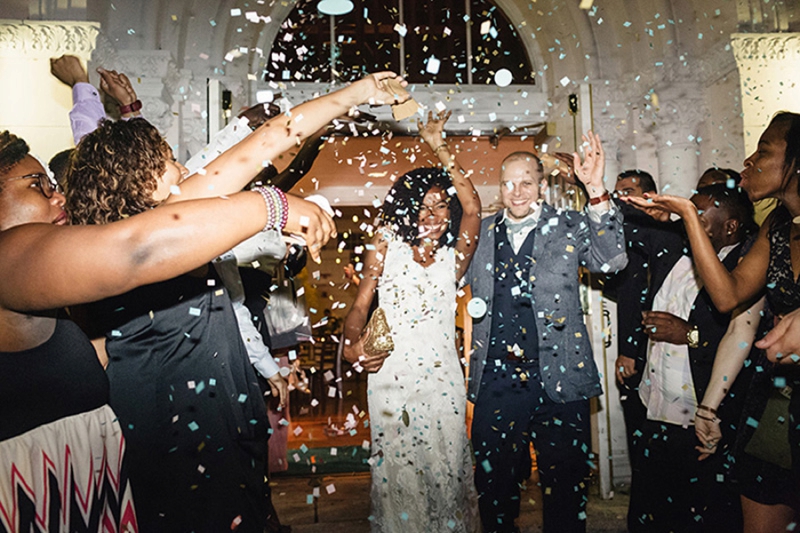 What is your best piece of advice for other brides? 
Advice wise, I'd just say take a step back and remember the reason why you're getting married – especially over those annoying late nights where you need to make countless decisions.  When your nerves are fried and the deadlines seem never-ending, just remember that this is a celebration of your love, nothing more, nothing less.  Don't forget that this is a happy occasion, and keep the process light, fun, and be kind to each other.  You are the client, you are the bride and groom, and this is YOUR day to share TOGETHER.  Remember to have FUN and Celebrate!!!
Vendors who made it all happen…
Photographer: Elaine Palladino Photography // Videographer: Lucky Lemon Films // Day-of-Coordinator:  Kellie Ryan Designs // Flowers: K Vera Events and Designs // Runners: Handmade by bridesmaid // Invitations/paper goods: Designed by bride // Cake: Robbie E. Custom Cakes and Pastries // Ceremony/Reception Venue:  Old School Square // DJ: Pulse Entertainment // Dress: Monique Lhuillier // Shoes: Ivanka Trump // Veil: Mother's veil from her 1982 wedding // Bridesmaid Dresses: Varied // Bridesmaids Shoes: varied // Groom's Suit: Jacket by Joseph Abboud, Pants: Kenneth Cole, Vest: Pronto Umo. // Groom's shoes: Cole Haan // Groomsmen: Kenneth Cole Pants and Pronto Umo Vests
The following two tabs change content below.
My name is Carly, and I live for love whether it's the love I witness between my family members and friends or the love I have for places and weddings. For these reasons and more, I write about the wedding industry, and I'm an event planner, designer, and floral stylist who will forever be in love with flowers, pink, and bows.