Shannon and Ryan's navy and white wedding exudes Southern elegance! Captured beautifully by Nancy Ray Photography, this wedding, which takes place at a restored cotton mill, has so many great details – from raw cotton at every place setting, to branch centerpieces and a chocolate milk toast! Oh yes… and a sweet "first look" (without looking)… I love it! It's so unlike anything we have here in Southern California, and I can't stop staring at all the gorgeousness with a big grin on my face.  Plus, Shannon and Ryan look so totally adorable and in love that they make me grin too!
From the bride:
My inspiration really came from within our venue, The Cotton Room, which is a restored cotton mill.  We tried to make each detail a reflection of our personalities and super, super Southern.  Raw cotton, mason jars and sweet tea, oh my!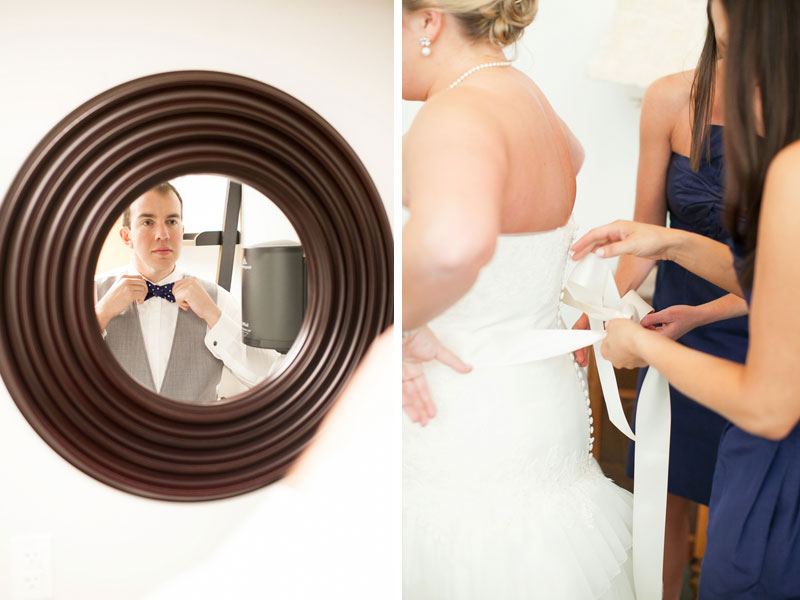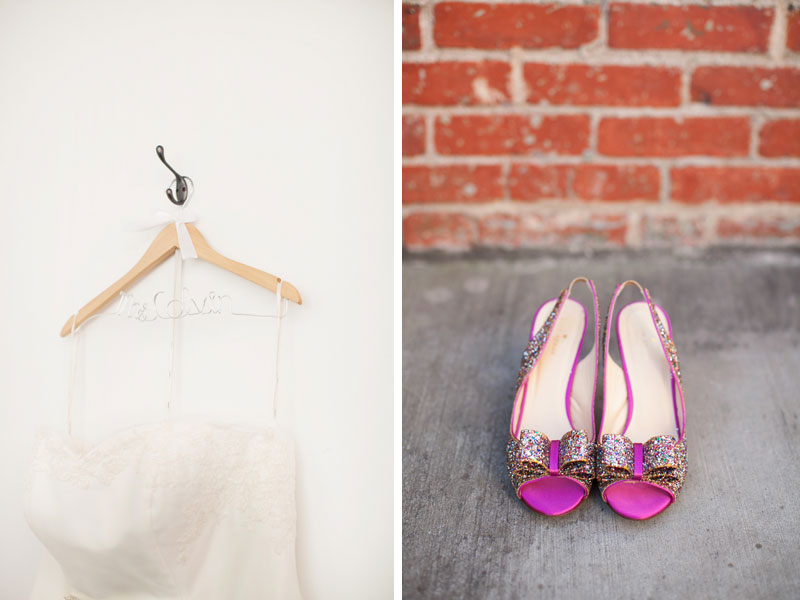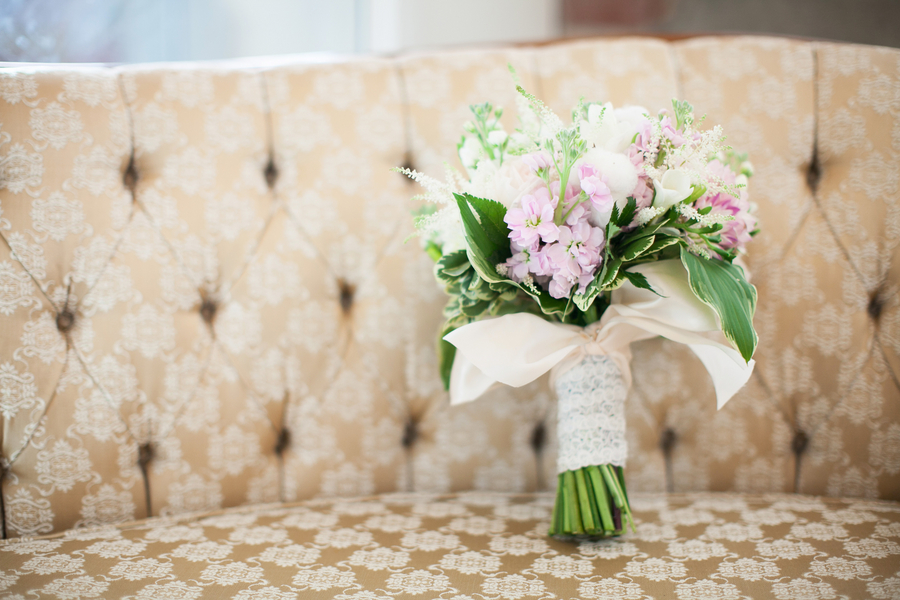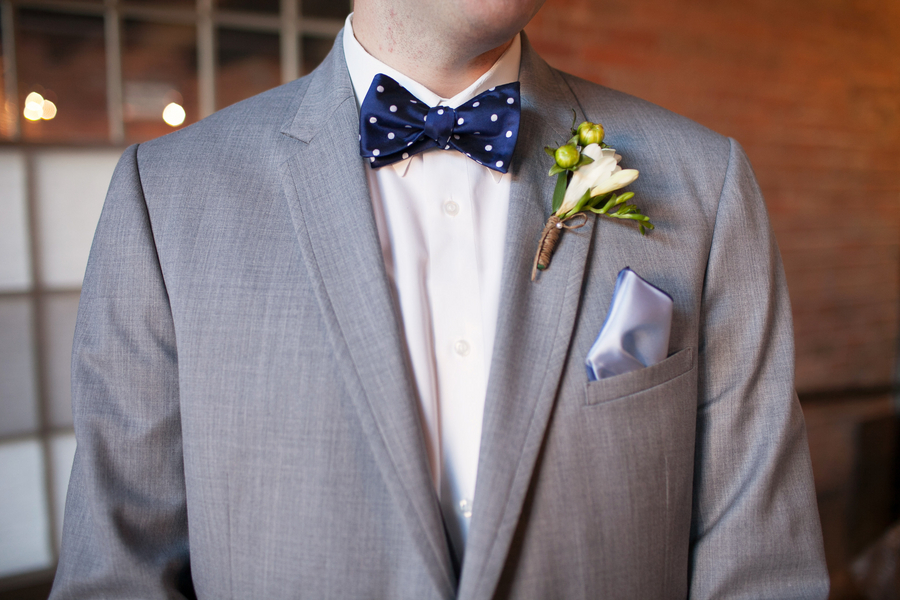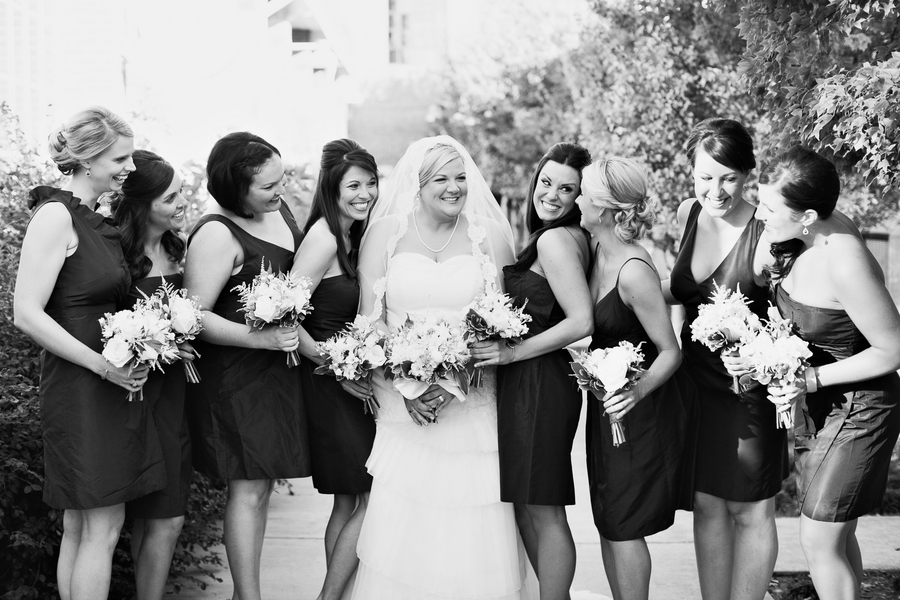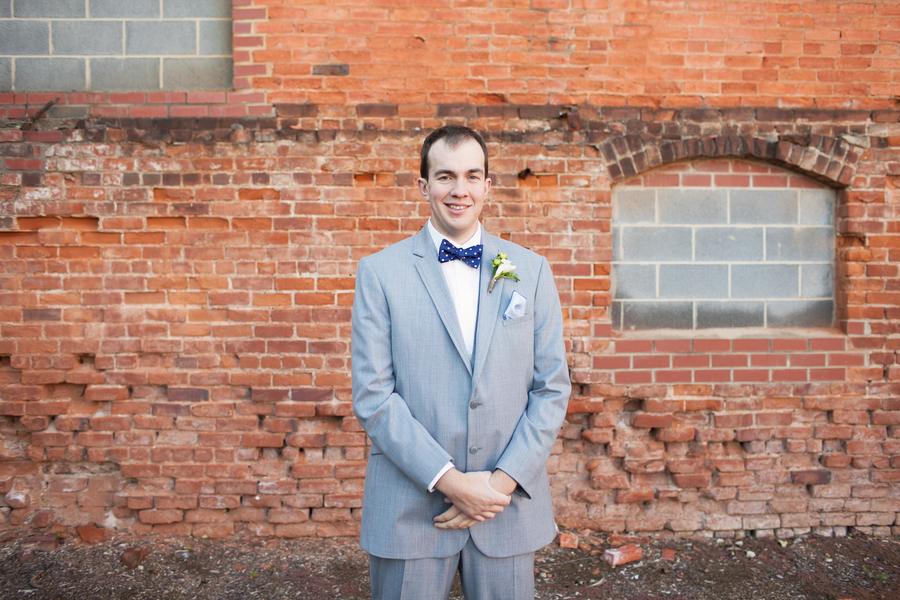 My matron and maid of honor helped me so much throughout the planning process. I would email and call them constantly to bounce ideas off of them. I also hired Erin McLean Events to coordinate the weekend……they're AMAZING!! If you don't think you need a coordinator, you are so wrong. The best decision I made during the whole, crazy, wedding planning process was hiring my coordinator!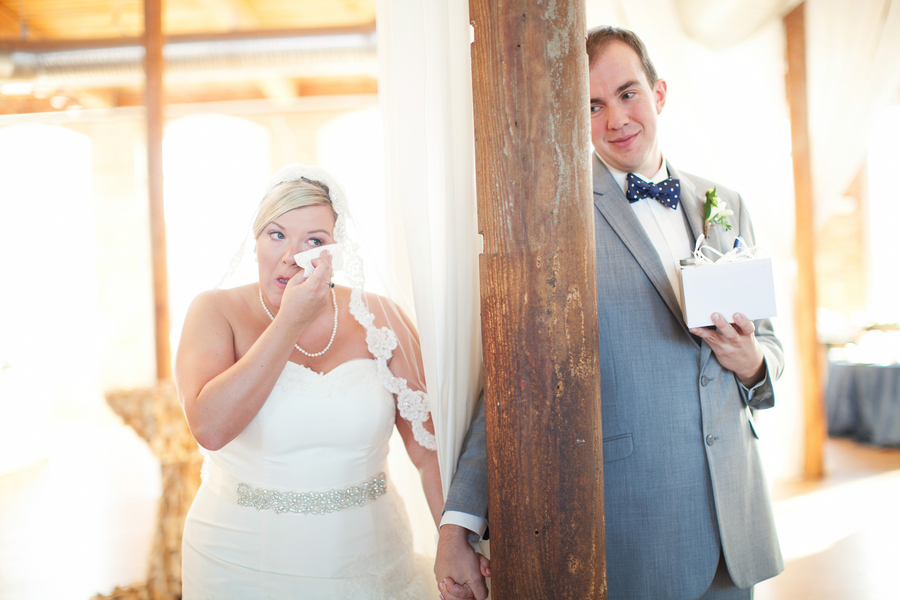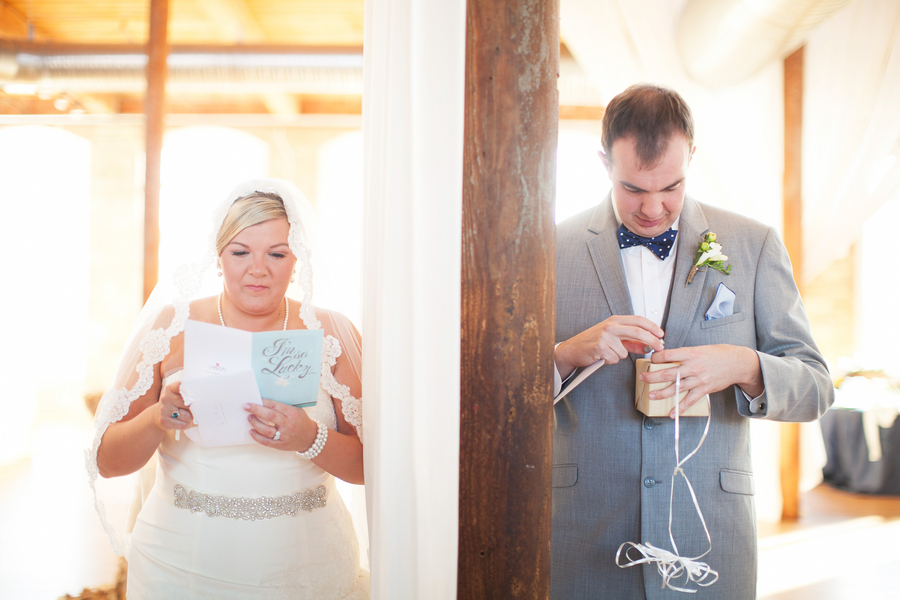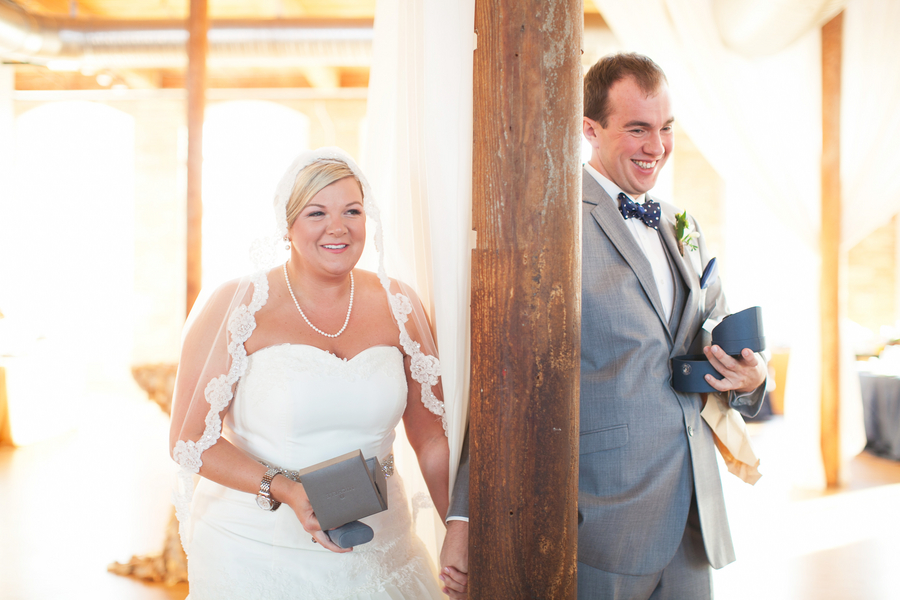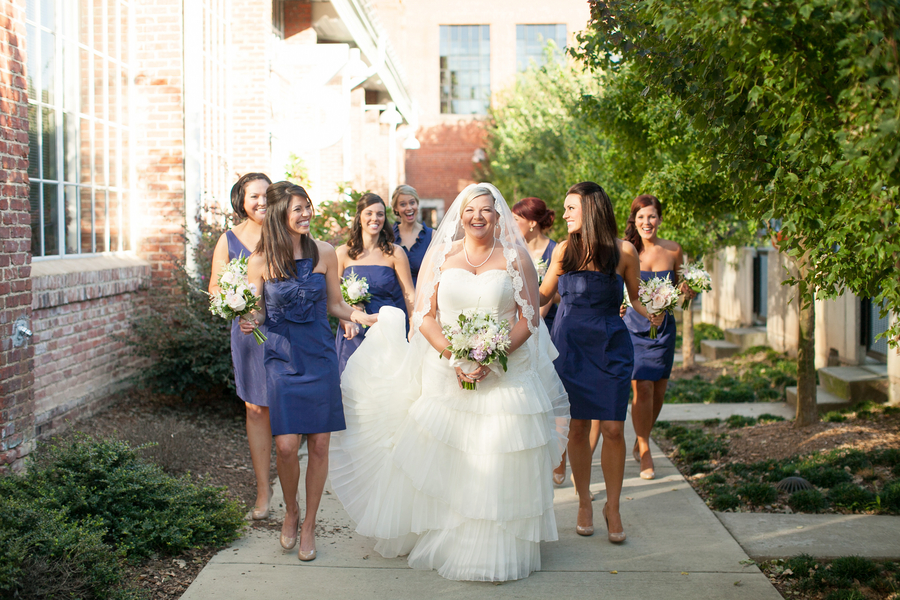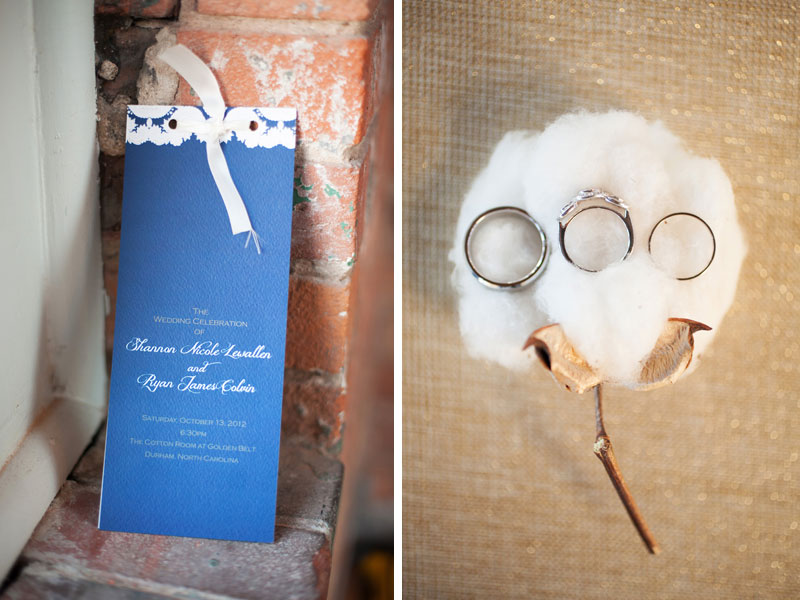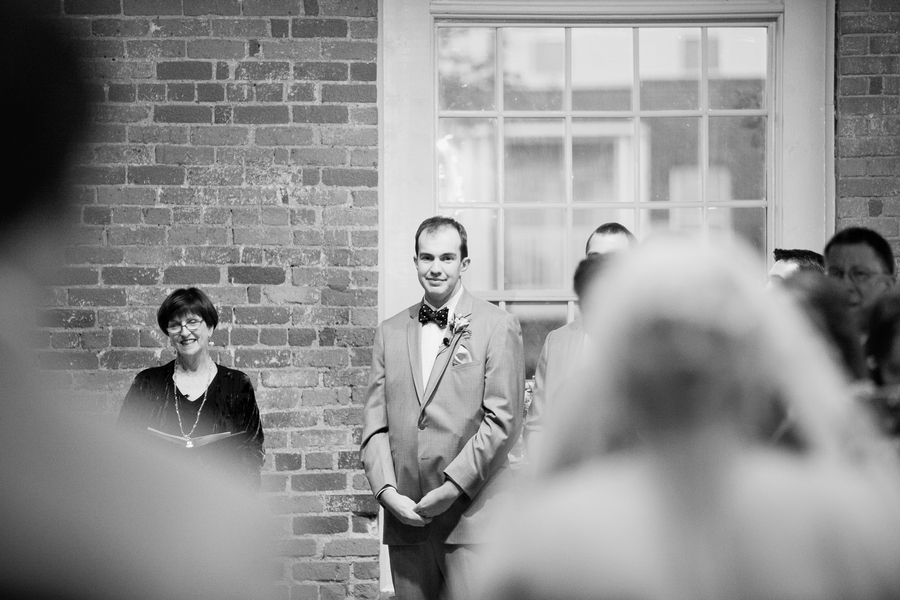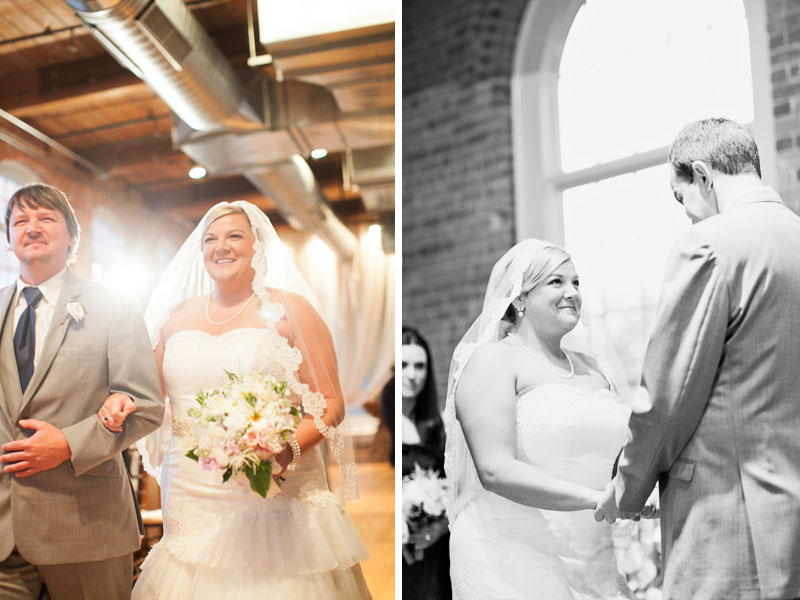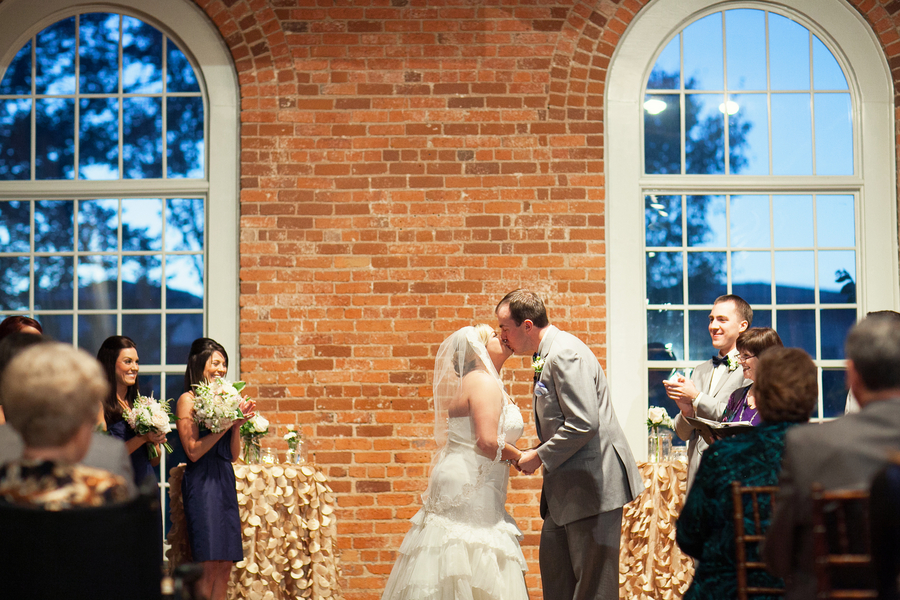 My favorite thing about our wedding was our actual ceremony. We worked very closely with our wedding minster to personalize every single detail. We both wrote our own vows and we also wrote secret paragraphs to each other that our minster read aloud during the ceremony.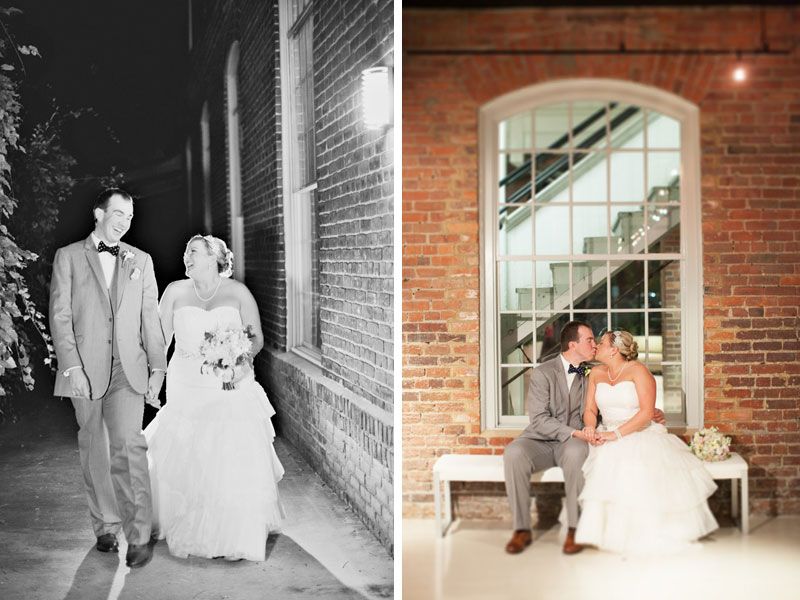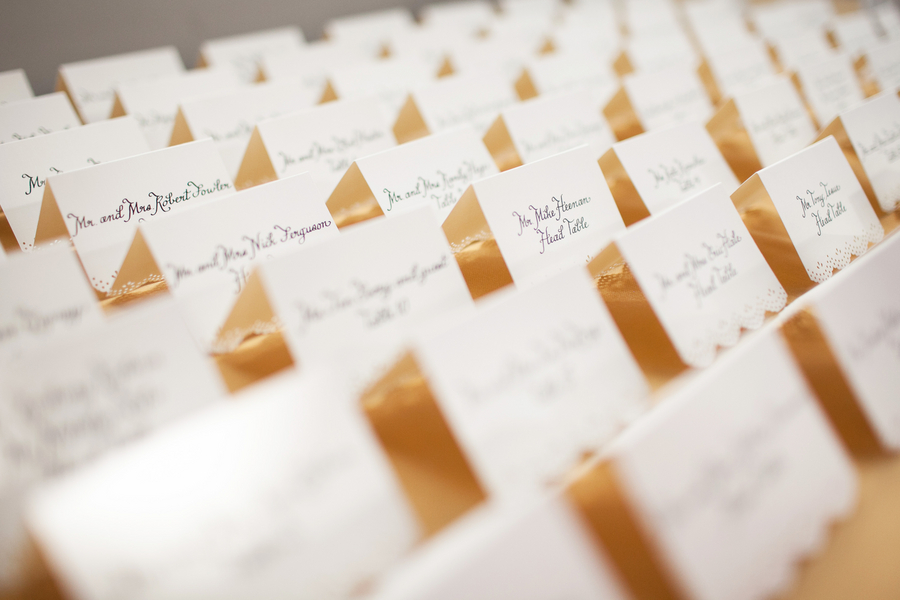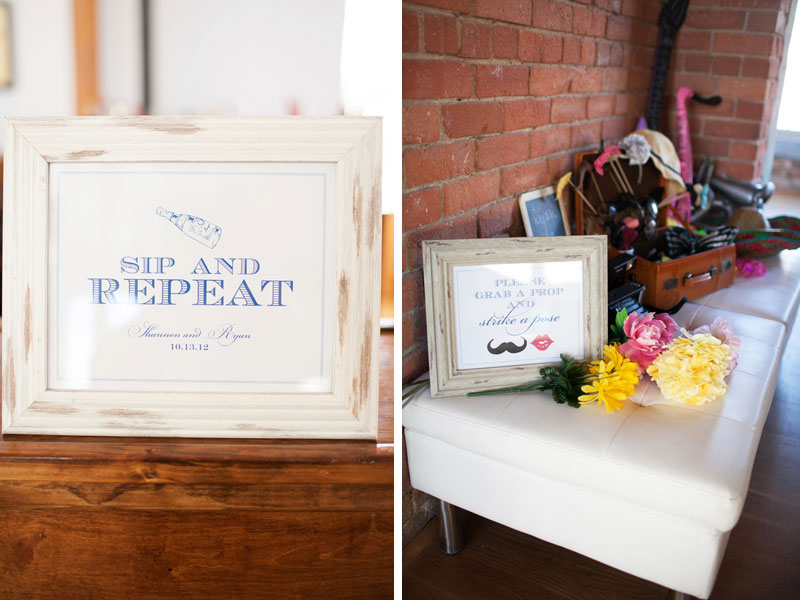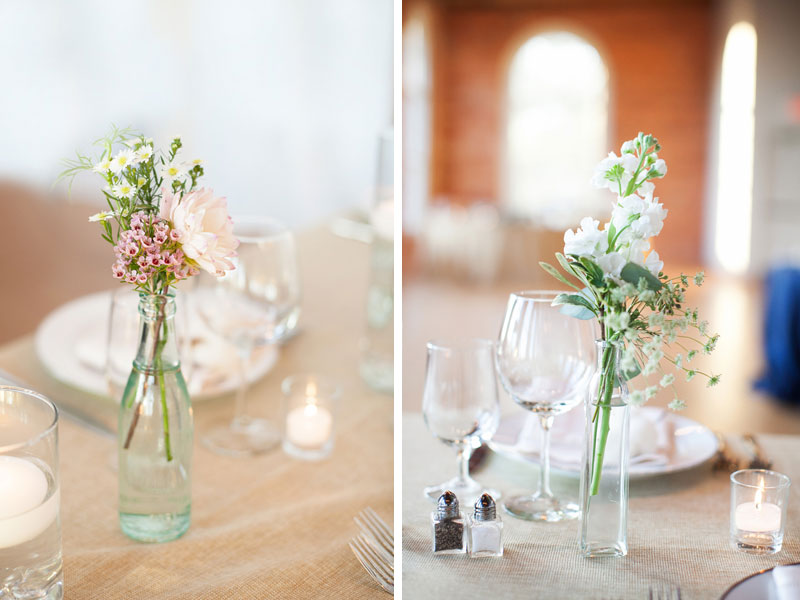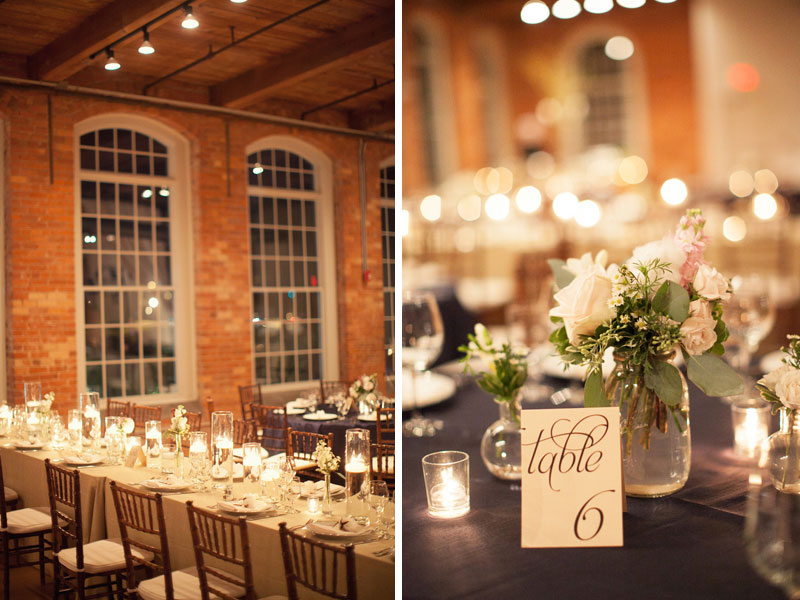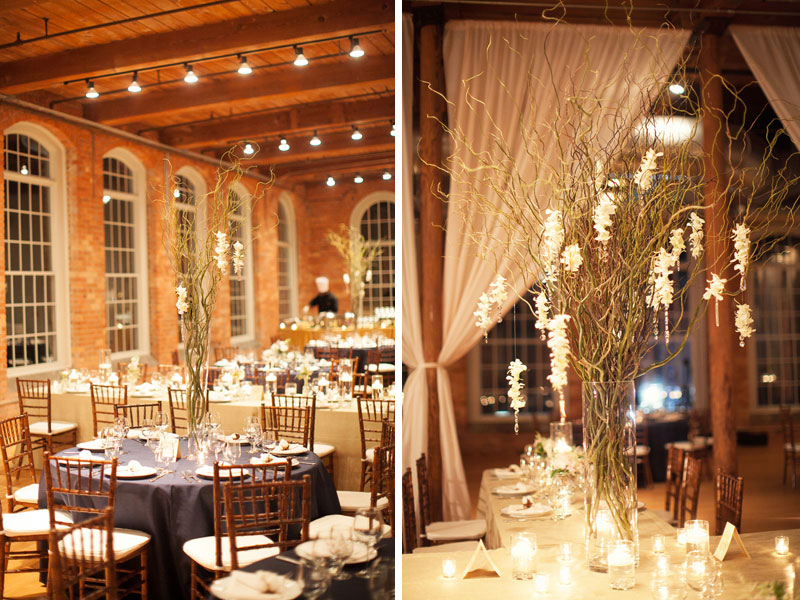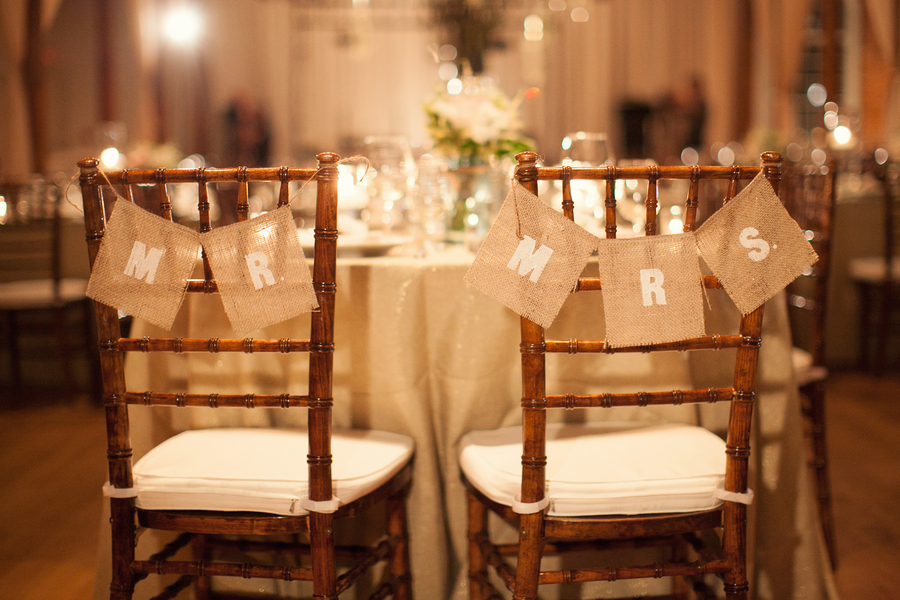 My best advice for brides is to remember what your wedding day is really all about. Its not about the party, it's not about getting all dressed up and impressing your guests, it's about marrying your best friend in the whole wide world! Don't sweat the little bumps in the road…..focus on the big picture.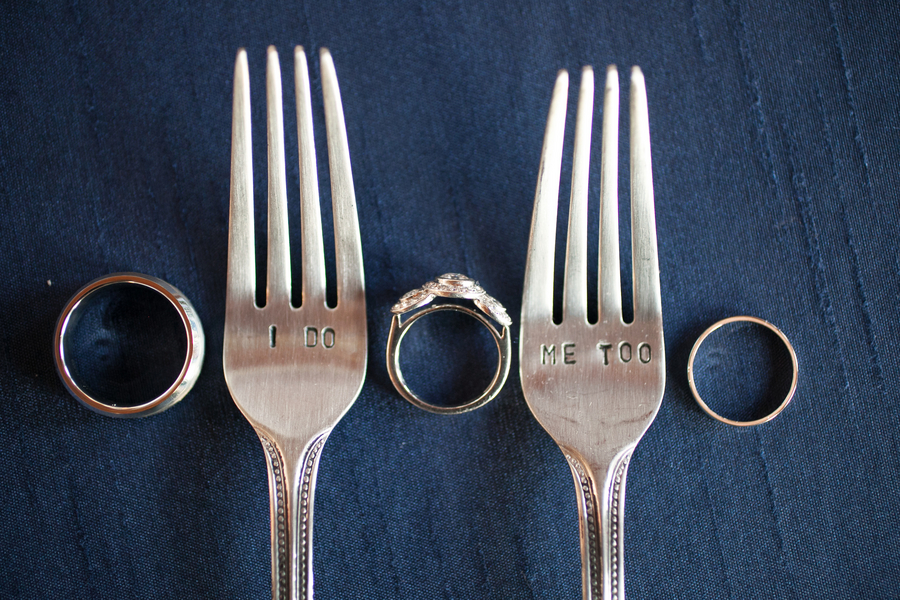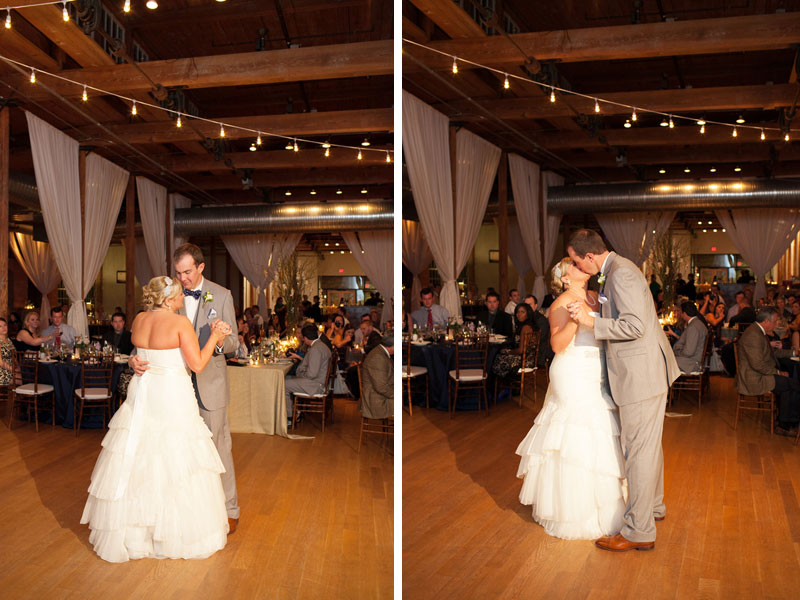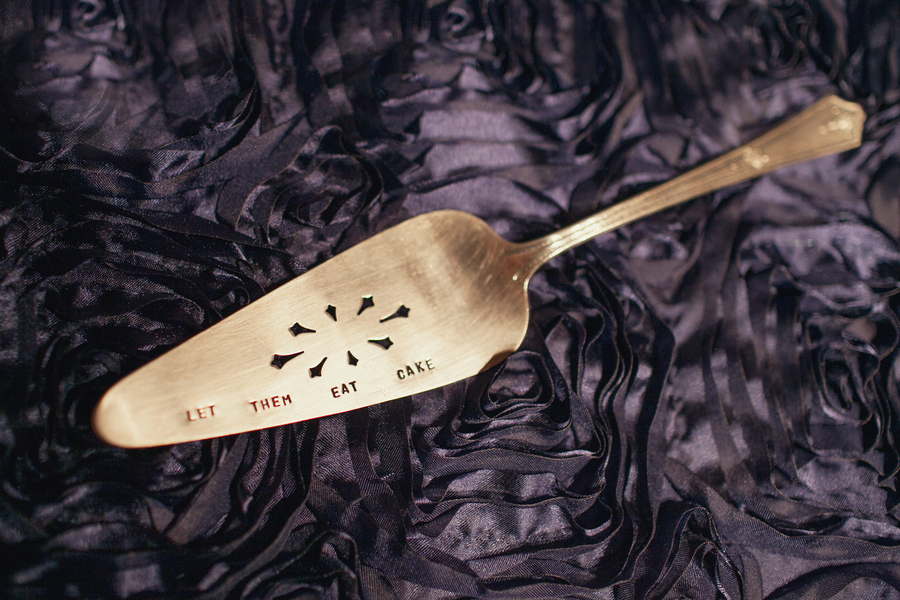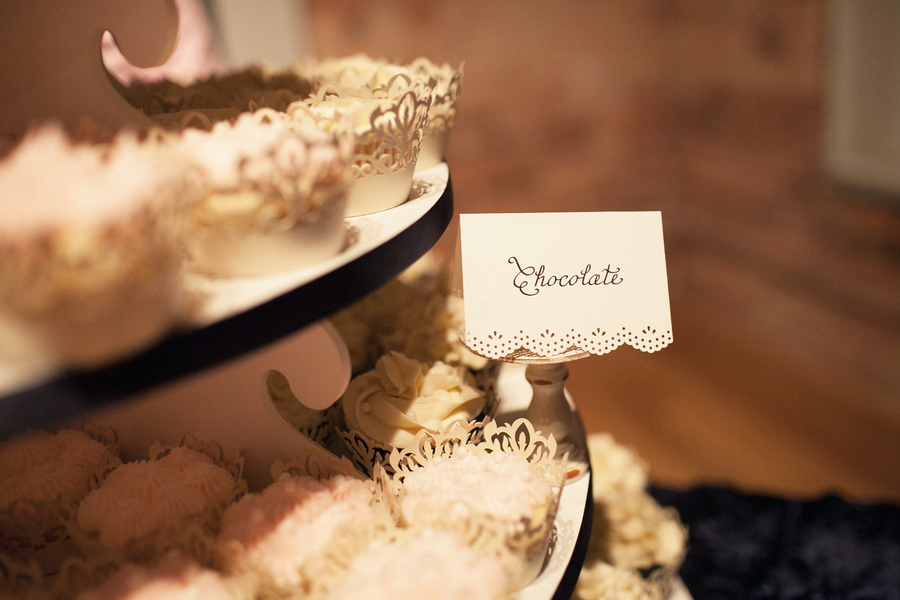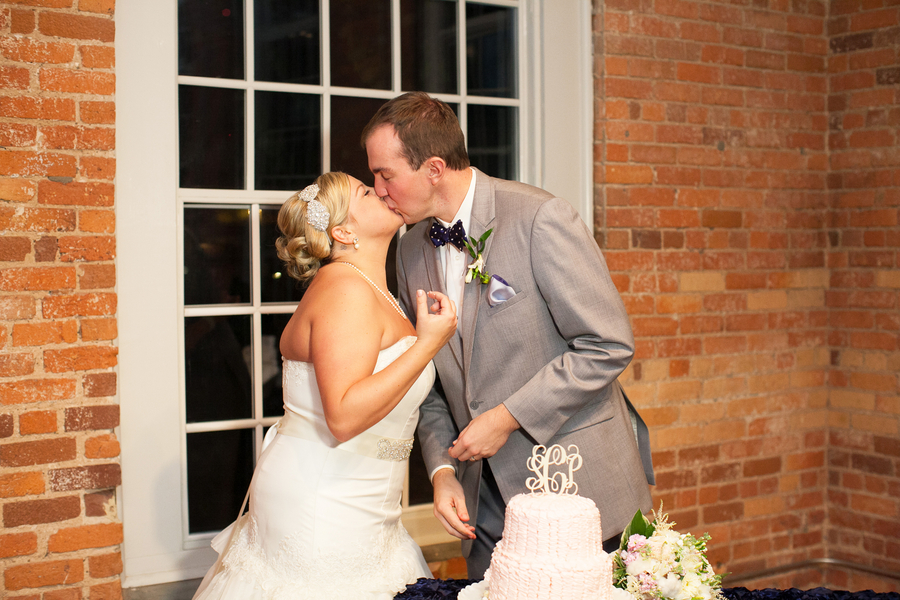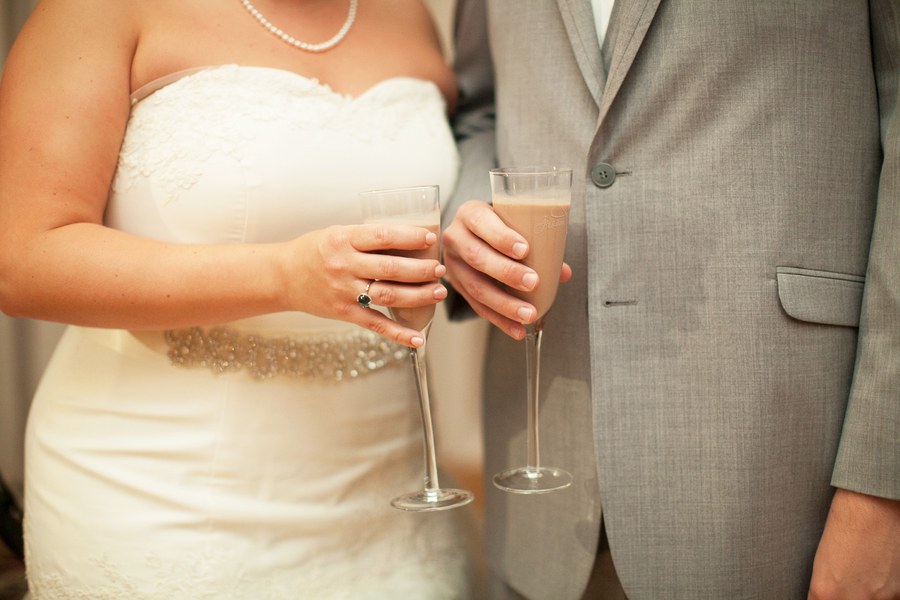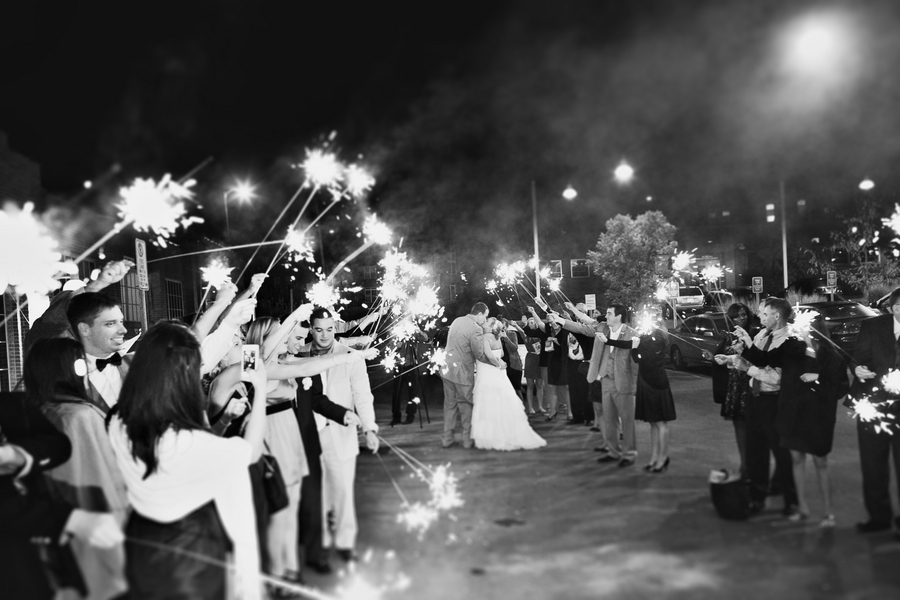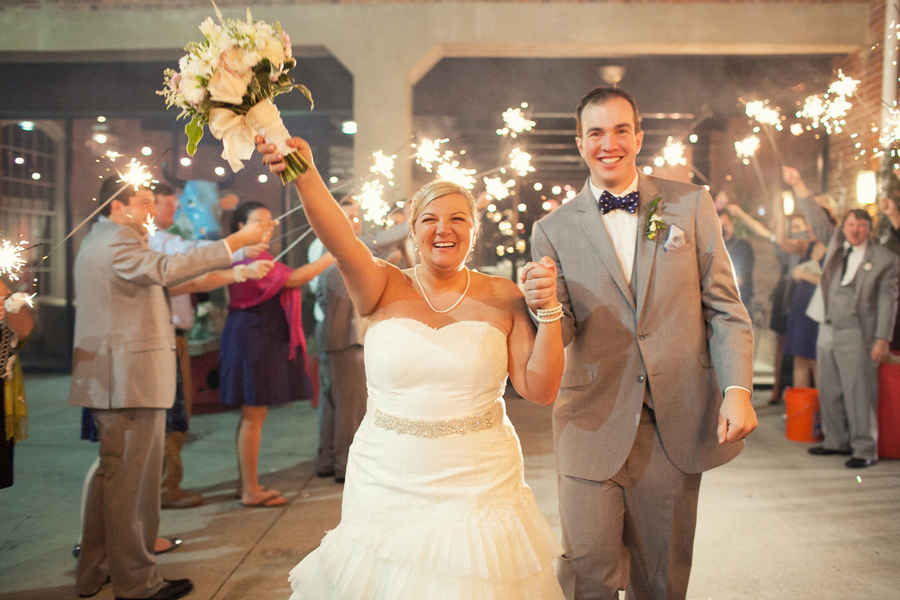 I have to admit, probably my favorite detail of this wedding is the First Look (without looking) that they did. The couple exchanged gifts and said their hellos, touched hands, and had a quiet moment, all without seeing each other before their wedding ceremony. I kind of wish I'd seen this before my own wedding – my uber-traditional husband refused to entertain the idea of a First Look because he didn't want to see me before I walked down the aisle toward him, but I'll bet we could have made this happen!
What do you think of a non-traditional First Look? Would you meet your fiance for a quiet moment before your wedding, if it meant you still wouldn't see each other before the ceremony?
Vendors who made it all happen…
The following two tabs change content below.