We are absolutely in love with the endless details in this charming Illinois barn wedding captured by photographers Traci & Troy! Aaron and Keri knew that they wanted to incorporate a bit of fun and whimsy into their wedding look , thanks to Keri's love for the movie "Up!"… and I can't think of a better way to do so than with lots of color and some fabulous handmade decor! Read (and scroll) on to see the beauty, and find out more about how Keri and Aaron planned their colorful barn wedding.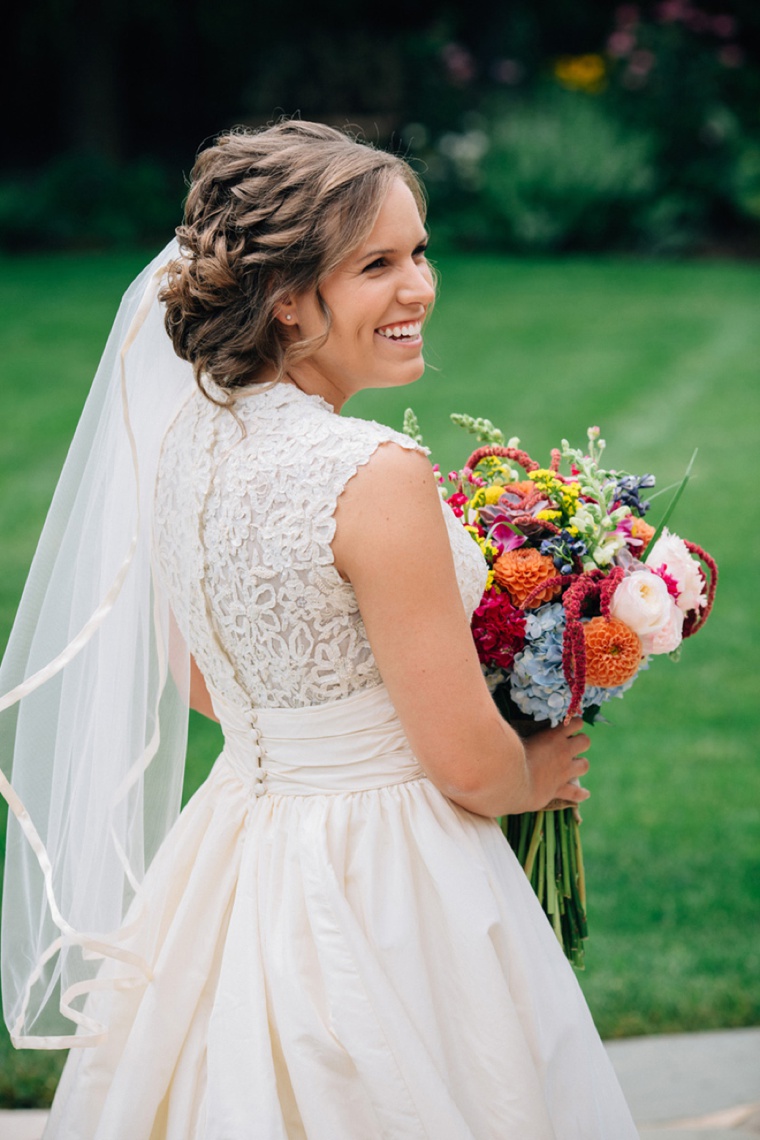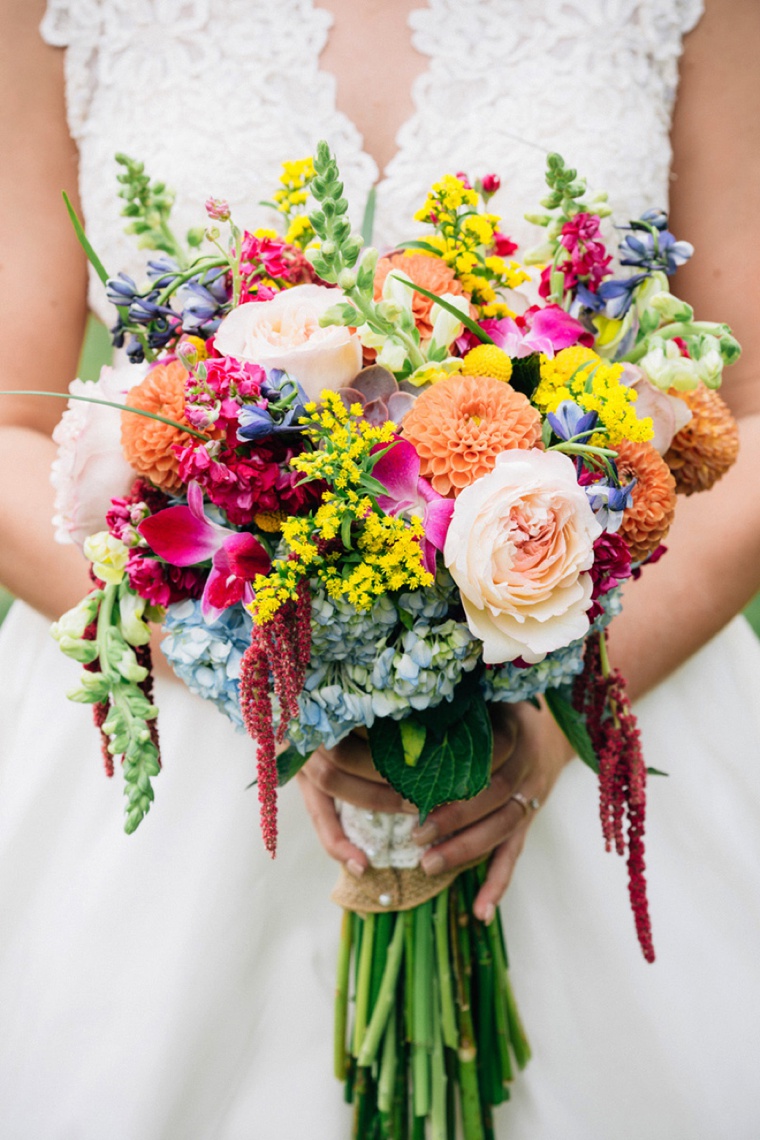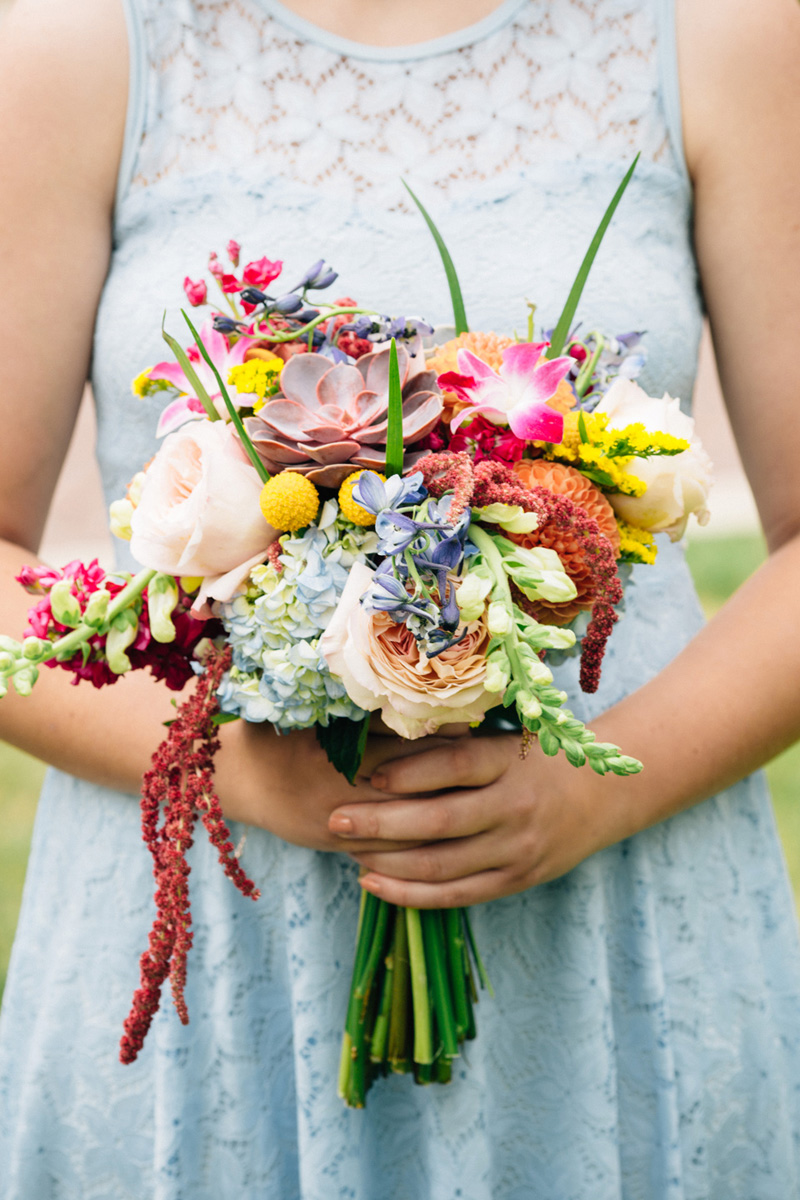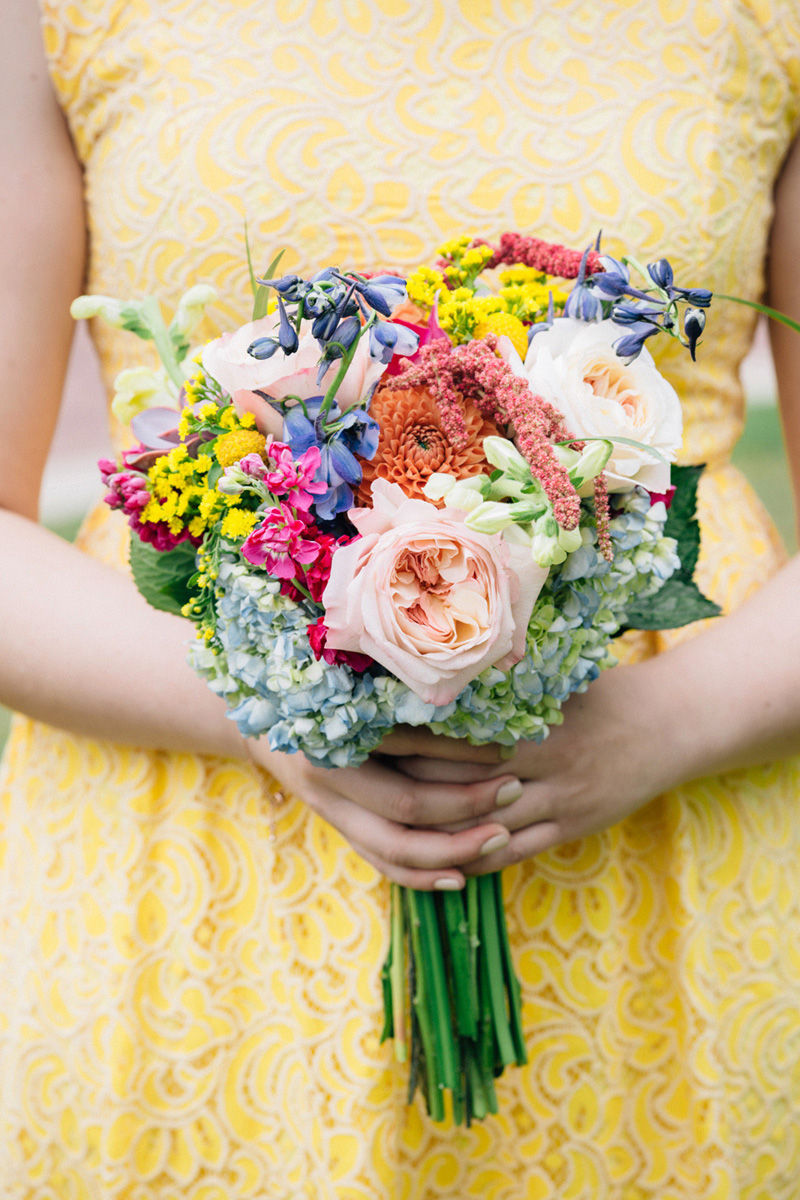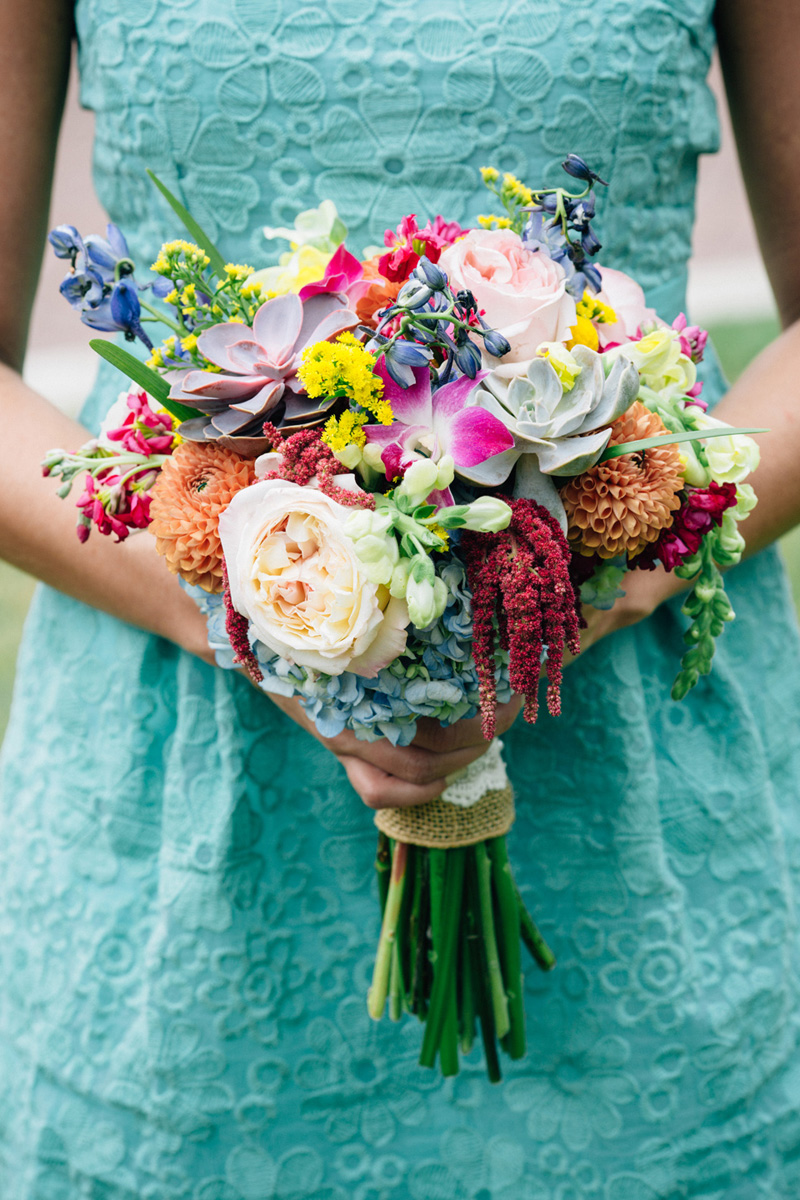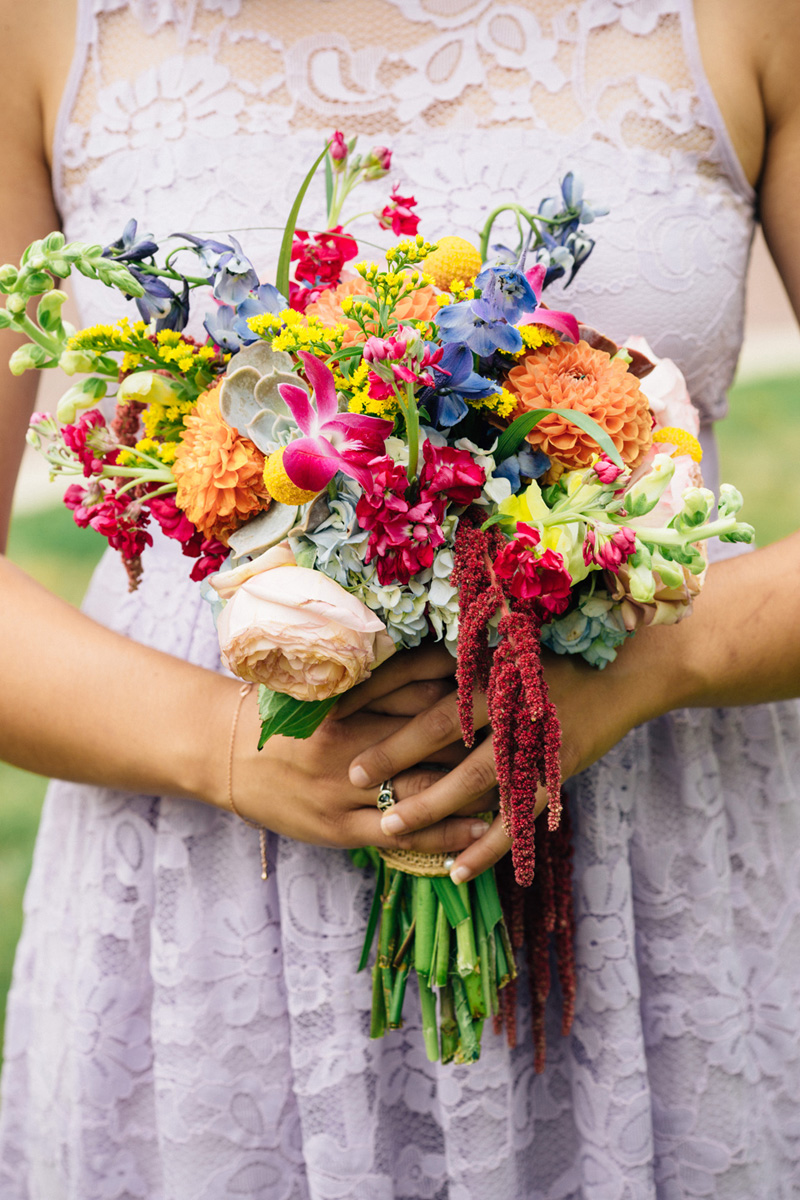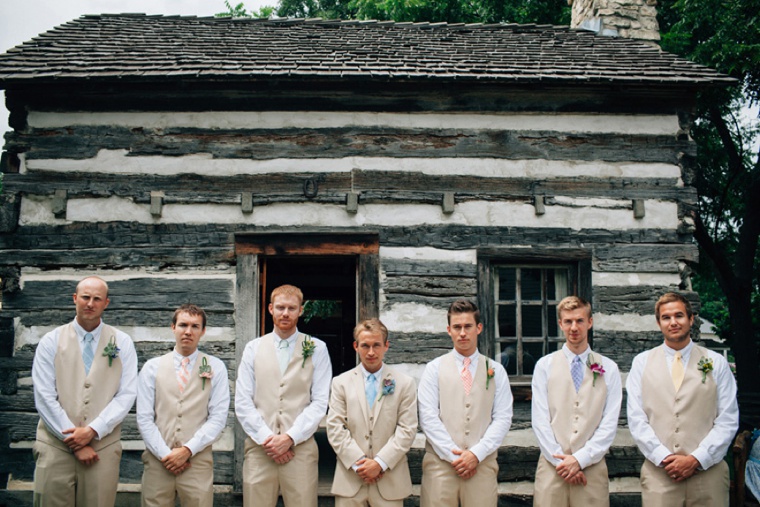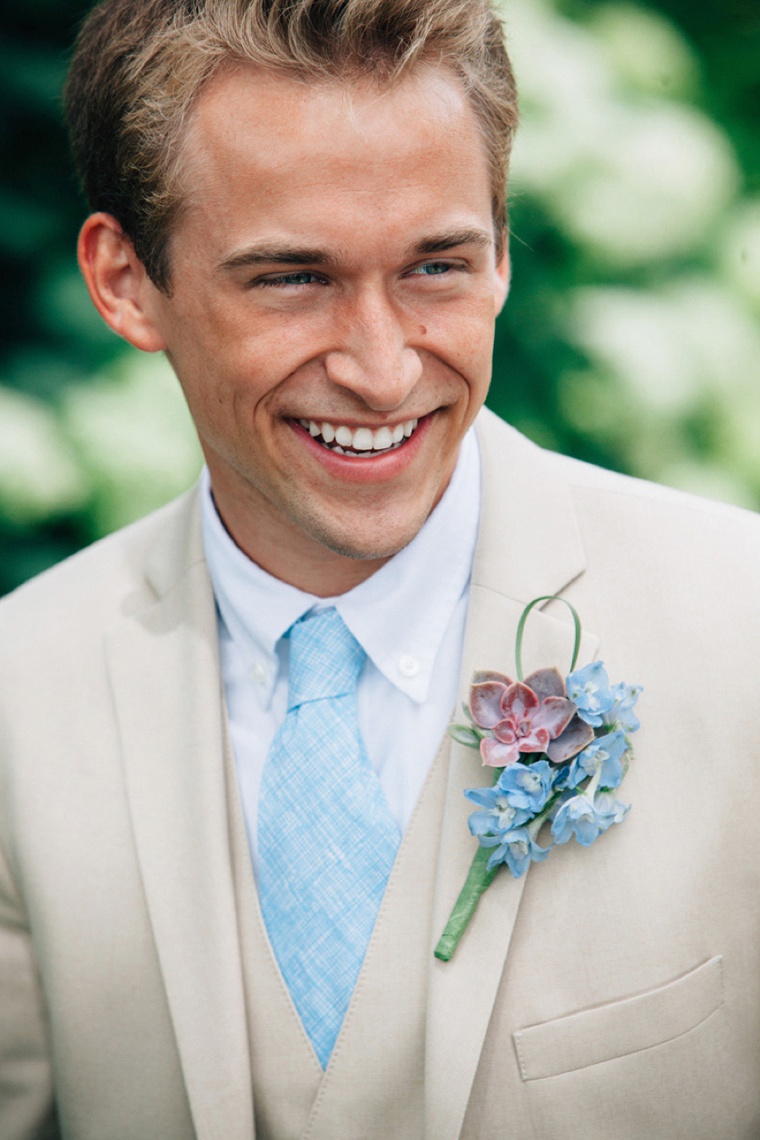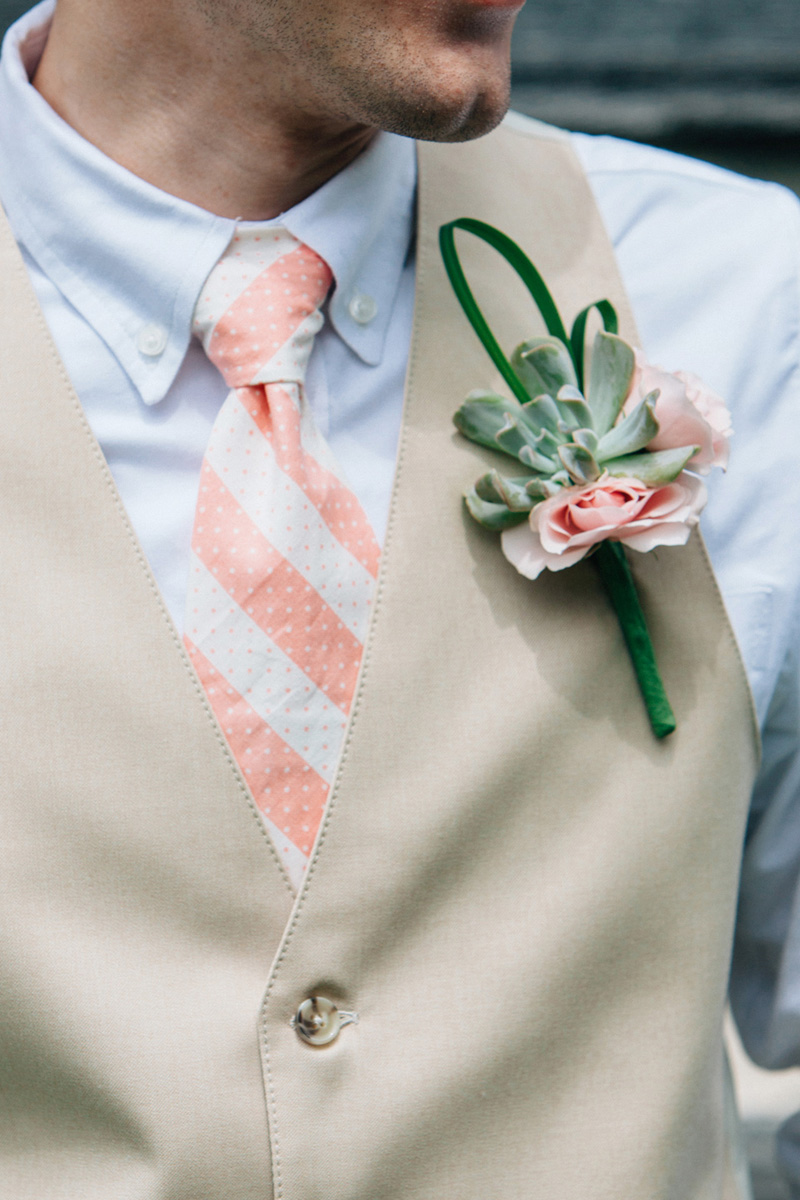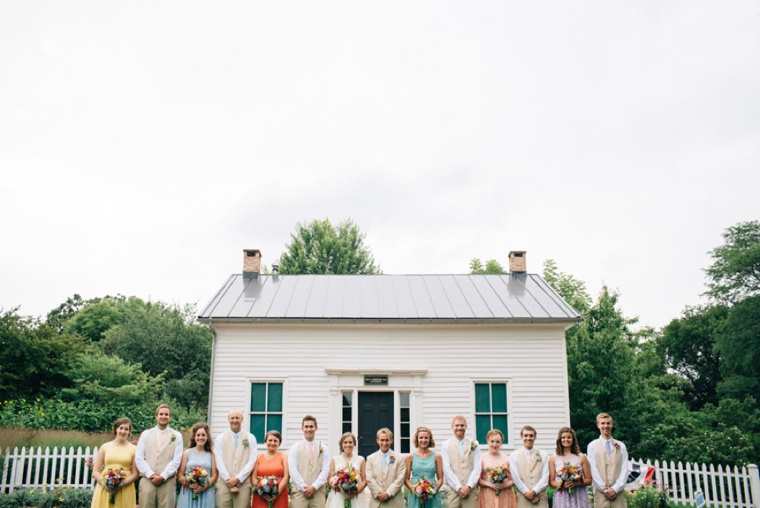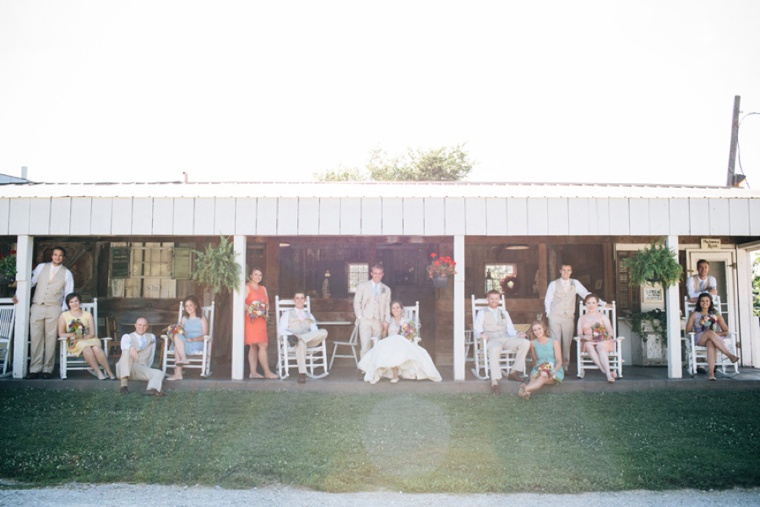 What (or who) helped you most in your planning process and/or on your wedding day?
I have to give kudos to my amazing mother and mother-in-law! I think I would have given up on planning and eloped if I didn't have their support and time. They spent countless hours crafting and planning while I was out-of-state. They were able to listen to my ideas and turn them into a reality. I will also be forever grateful for the memories we created throughout the planning process.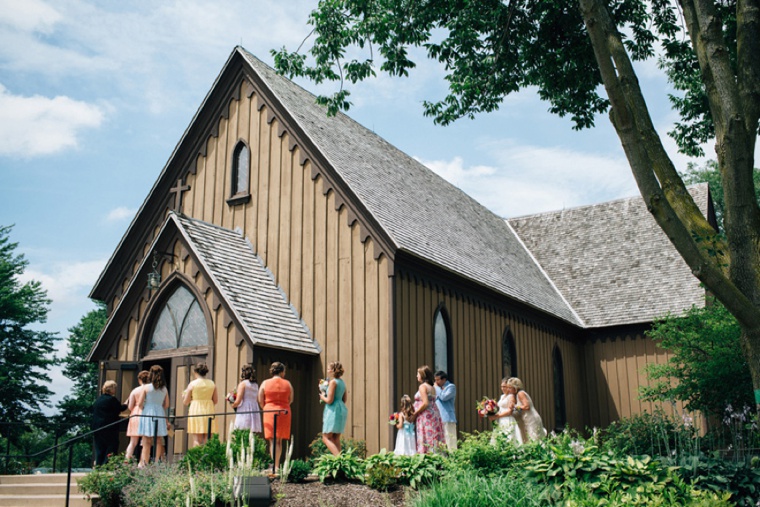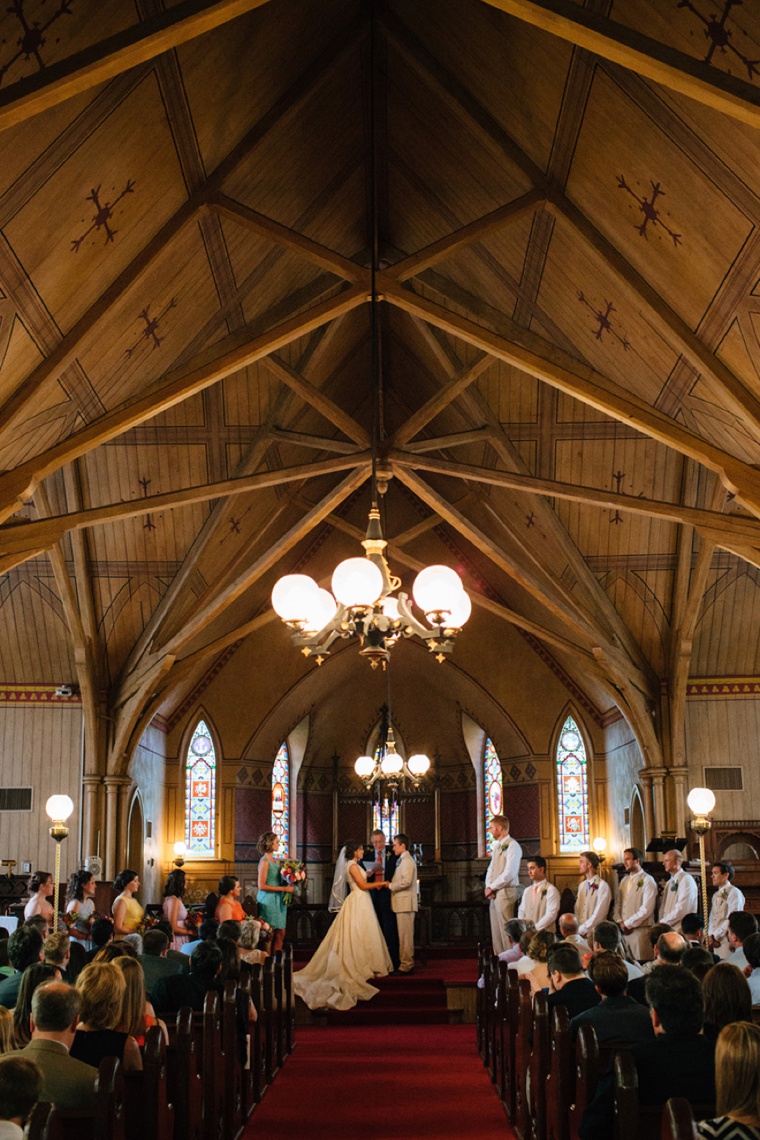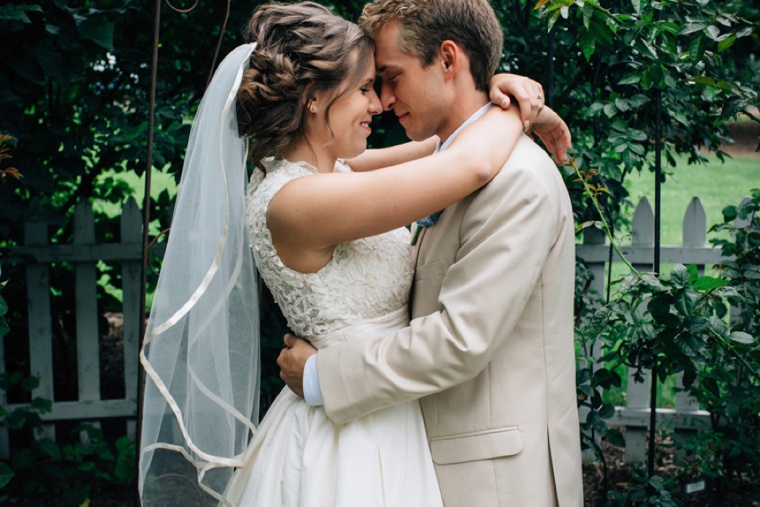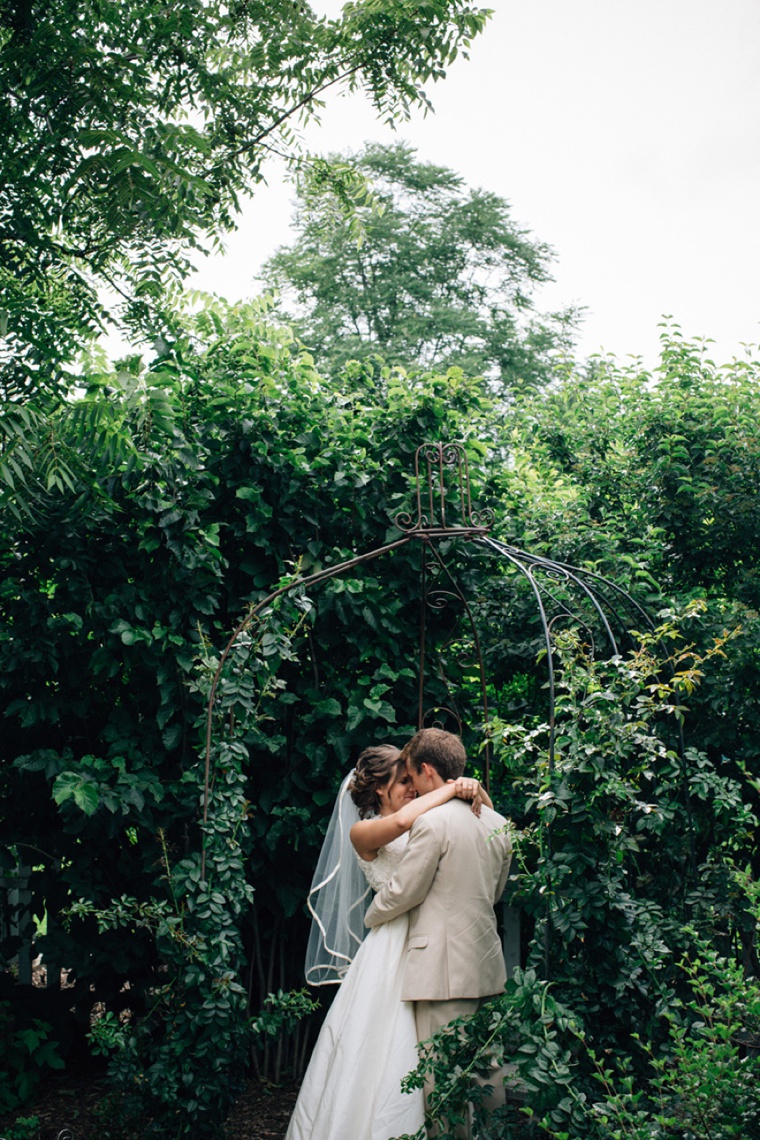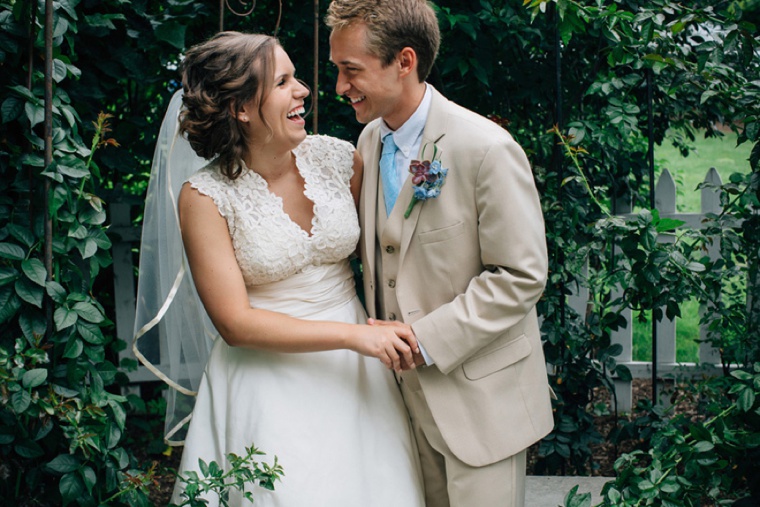 What was your favorite thing about your wedding?
The colors! For the bridesmaid dresses, it was impossible to settle on two colors! So I decided to take a risk and go with different colors for each girl. I selected six colors from the Pantone 2014 Spring Fashion Color Report. I truly wanted affordable dresses that the girls could wear again, so I asked them to each pick the color they wanted, and find a dress on the ModCloth website. The basic guidelines were that they were a knee length fit and flare with some sort of lace incorporated into it. All but one of the dresses were well under $100. The results were fantastic, and the girls looked great! The groomsmen wore khaki pants and vests, white shirts, and different colored boutonnieres and patterned ties that matched the bridesmaid they walked down the aisle with. The groom had a khaki jacket and his favorite colored tie to differentiate himself. We went with big vibrant bouquets which tied in all the colors.
To incorporate all the wedding colors, we used a lot of different quilt fabrics. We crafted a large fabric strip banner for over the barn entrance and fabric pennants for the walls. For the barn pews, we draped a couple of homemade quilts from the groom's grandma and made simple colored slipcovers for a bunch of pillows. For the dinner tables we used different colored fabric table squares and floral centerpieces. Goodwill provided a treasure trove of resources, and we bought lots of vases, glasses and mason jars to serve as candle holders and vases which we decorated with a variation of burlap, ribbon, and lace for various table surfaces. We also sought out large pictures frames which we painted a distressed off white and then repurposed. One was used to hold place cards and several others were turned into chalkboard art by a bridesmaid who is an artist. To honor the groom's background as a high school math teacher, guests had to solve the equation on their place card to know their table number (with the answer on the back of the card if needed). Of course we had to use a replica of the Up! mailbox for a card box.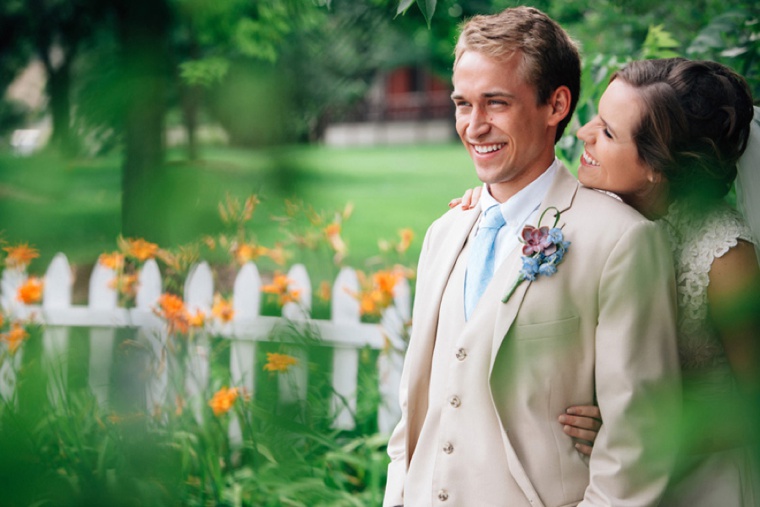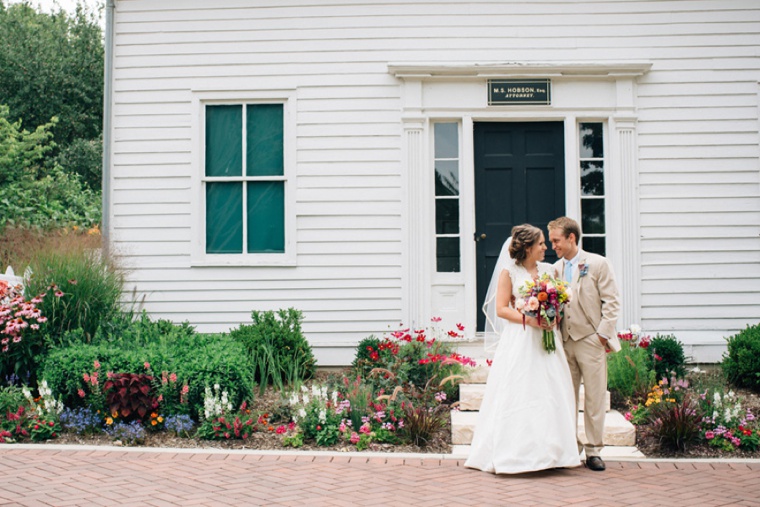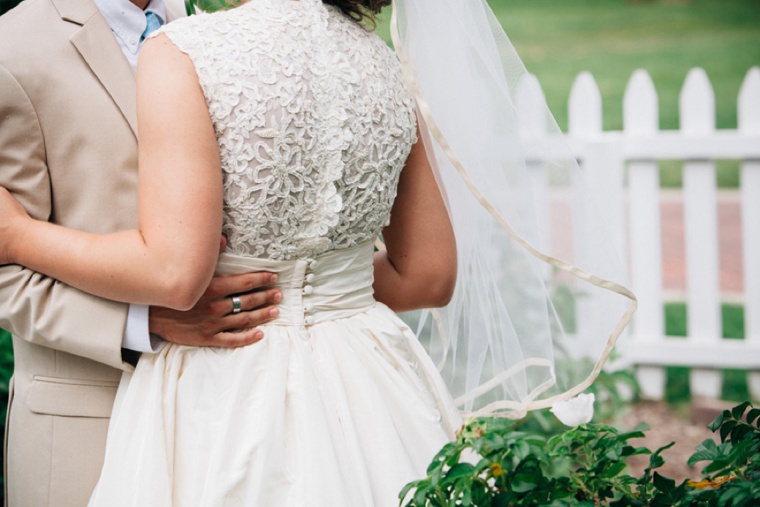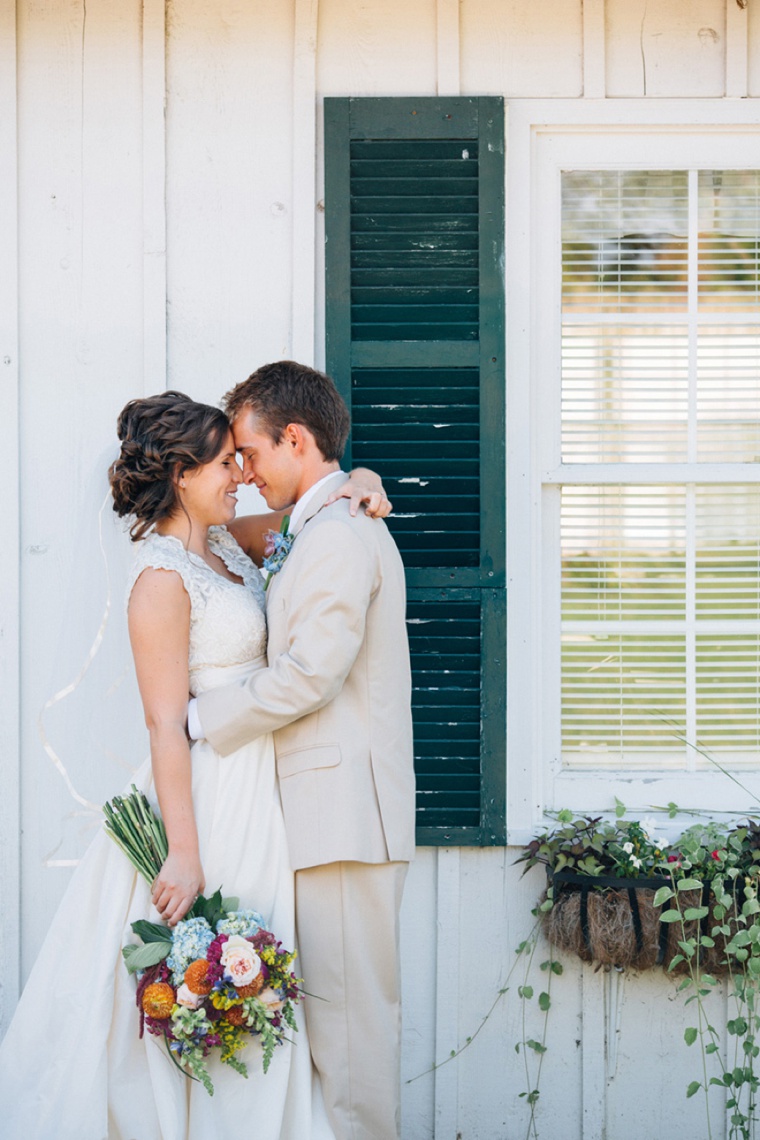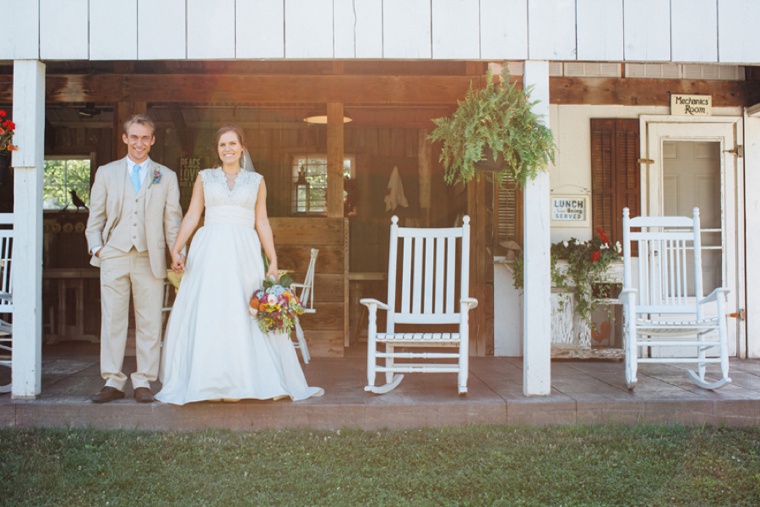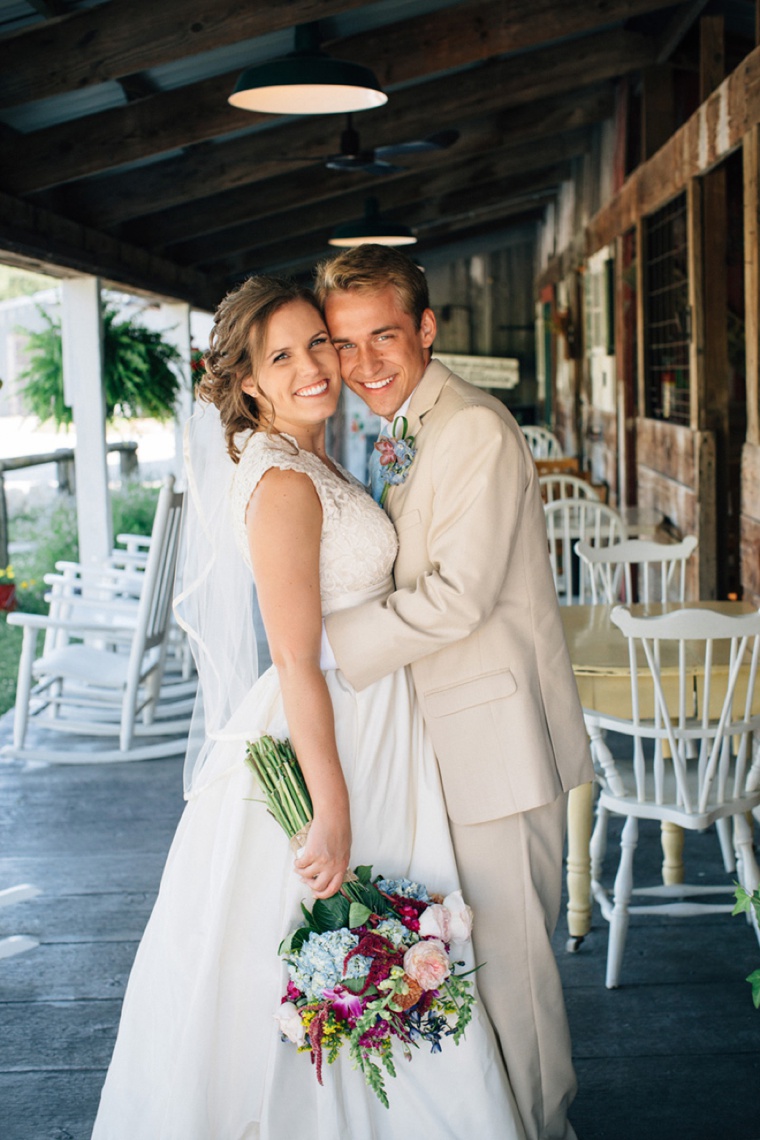 What was your inspiration for your wedding details and/or design?
One of my favorite movies is Pixar's "Up!", so when my fiancé decided to propose, he did so in a hot air balloon. From that point on, we knew we wanted to nod to the movie and incorporate touches of fun and whimsy in our wedding. Two things really drove the planning: lots of color and our barn venue. To personalize the venue barn and tent, we spent a lot of time trolling Pinterest and crafting over the summer (thank goodness for both mothers being teachers with the summer off!). While doing a lot of the decorations ourselves was more labor intensive, it really was fun and gave both mothers and some of the bridesmaids a chance to bond. It also truly personalized the experience.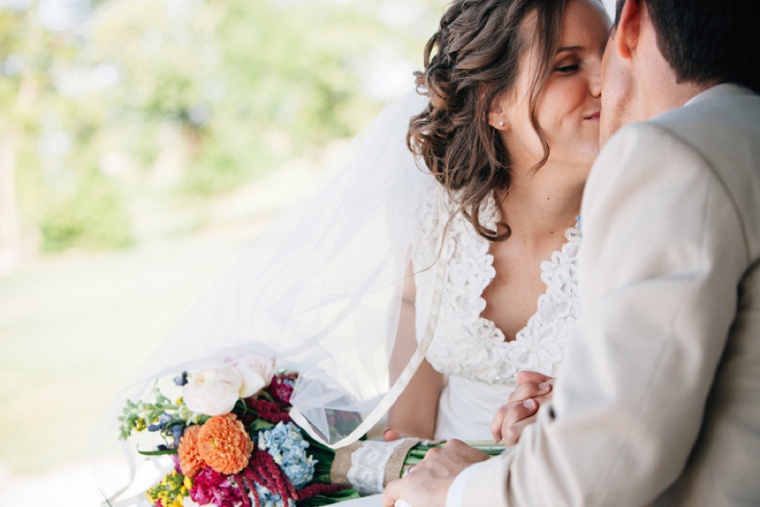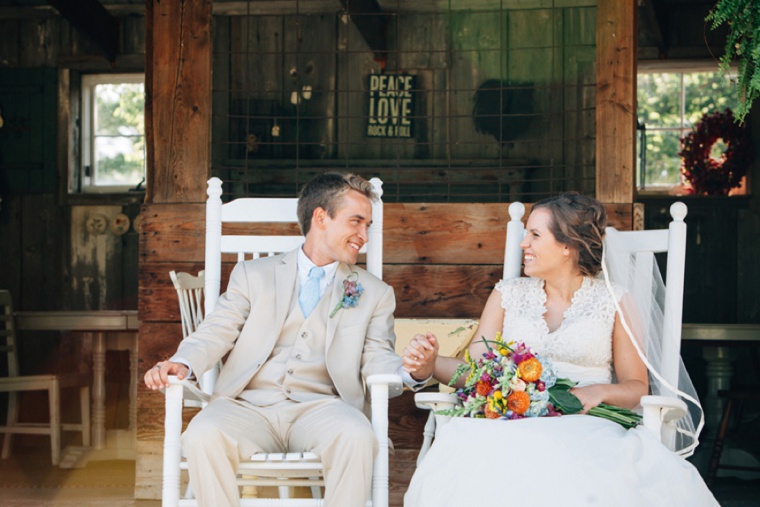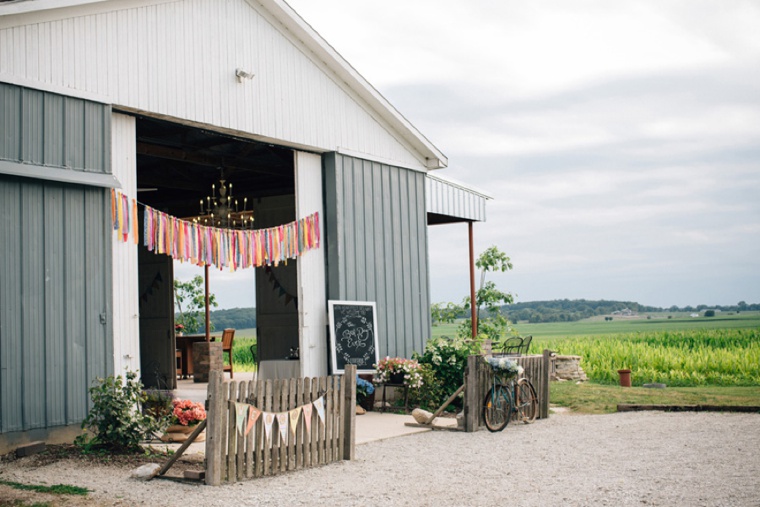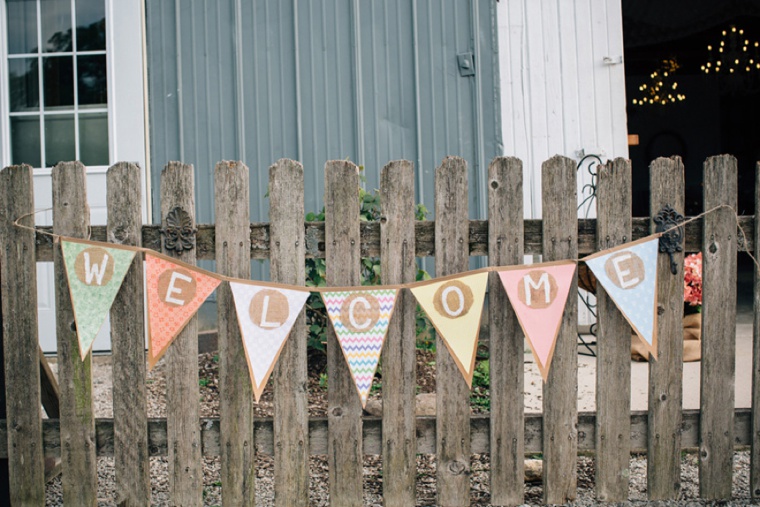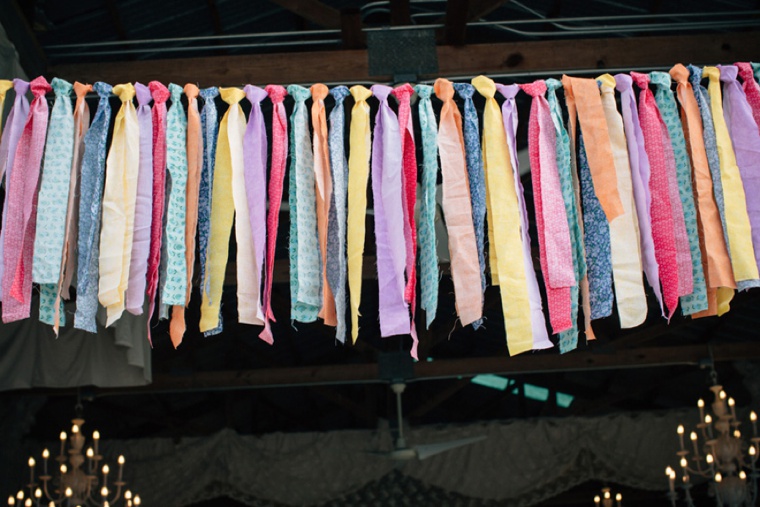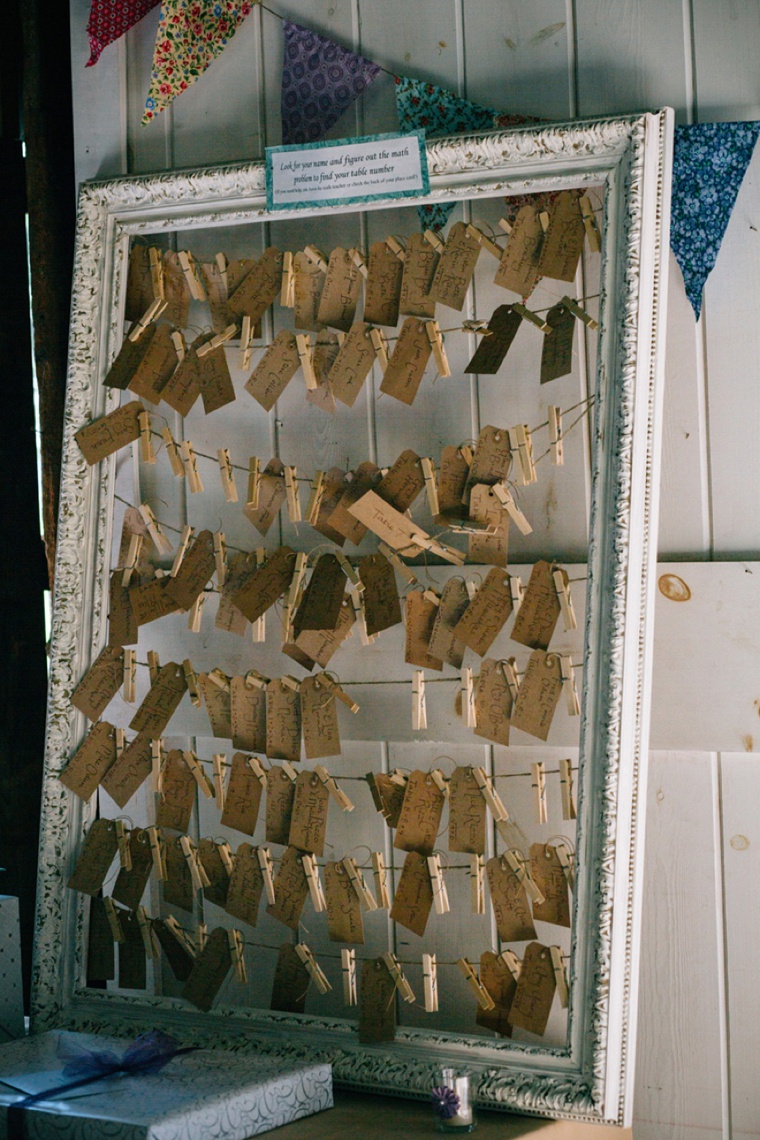 What was the most important thing to you when deciding who to work with for your wedding?
We wanted our wedding to be fun, and it was important to find vendors whose personalities made that a reality. It was also important to find vendors who could take initiative the day of the wedding and would come prepared.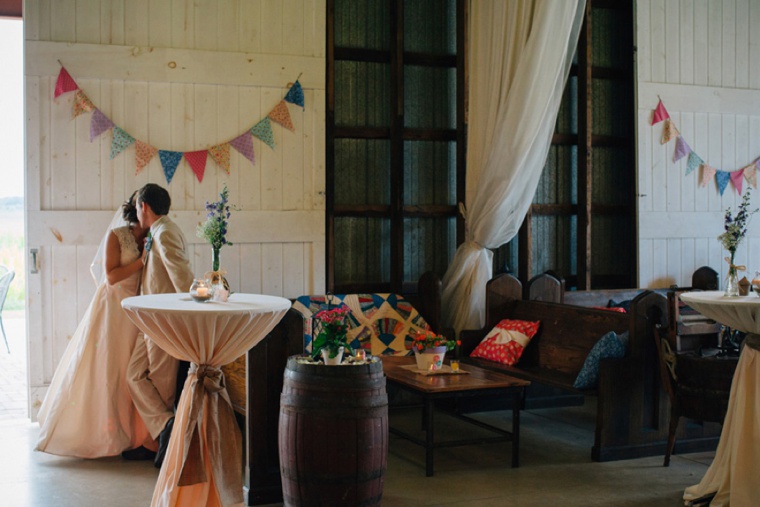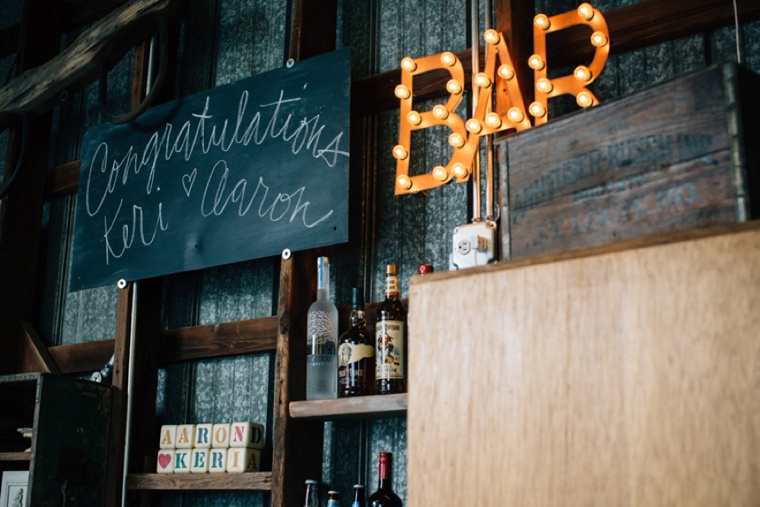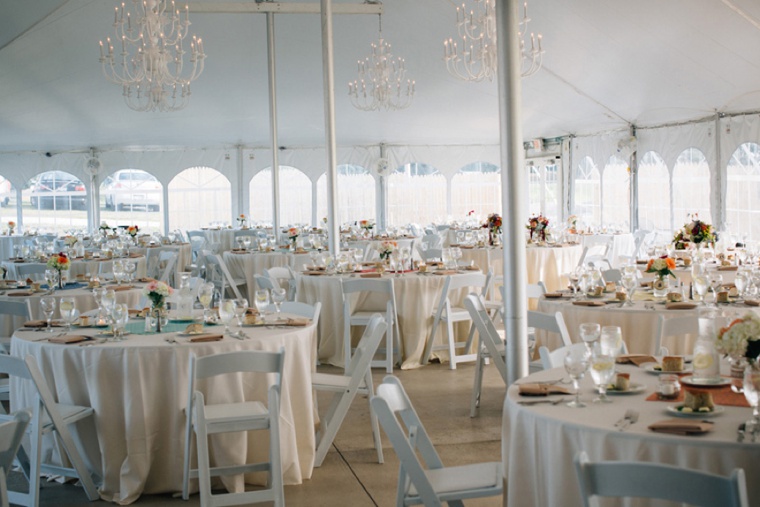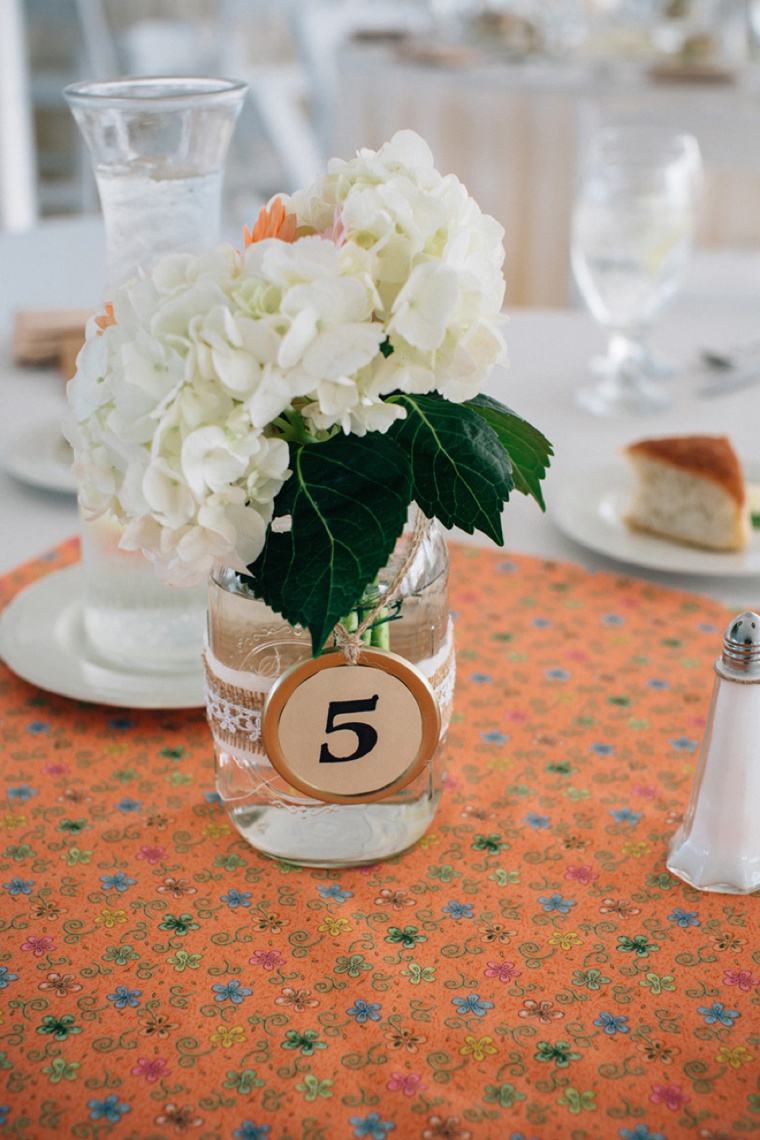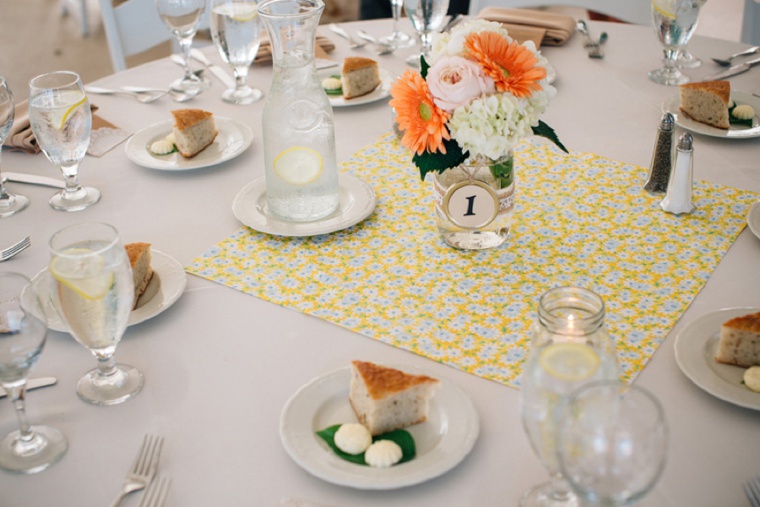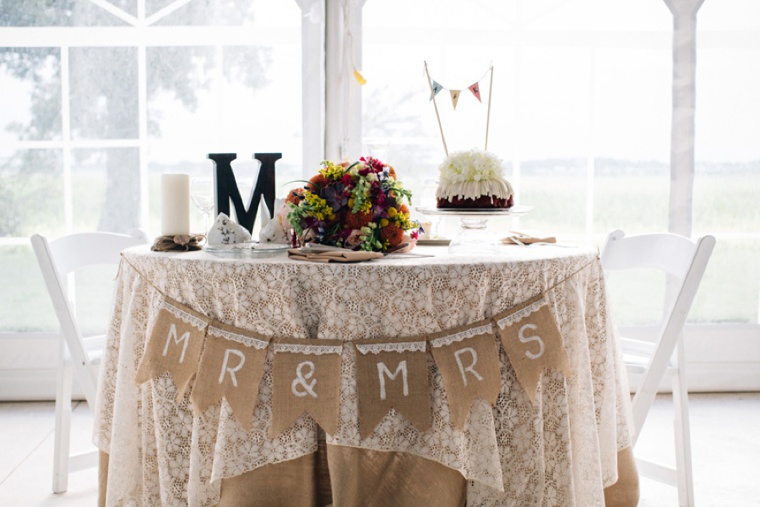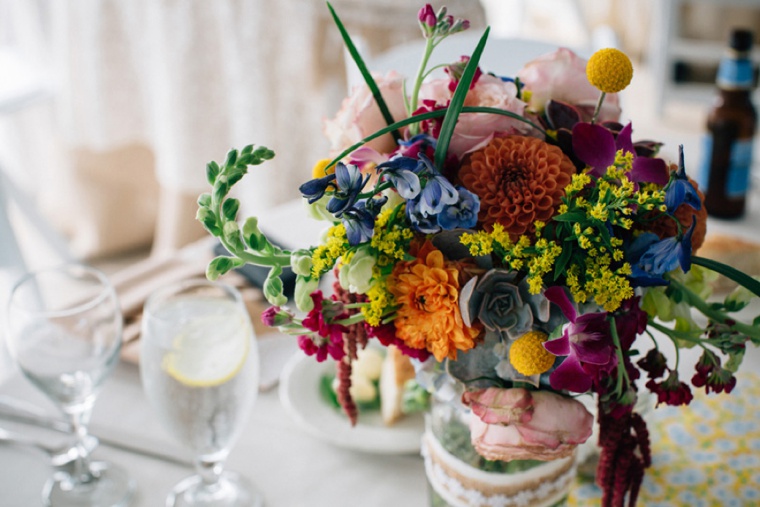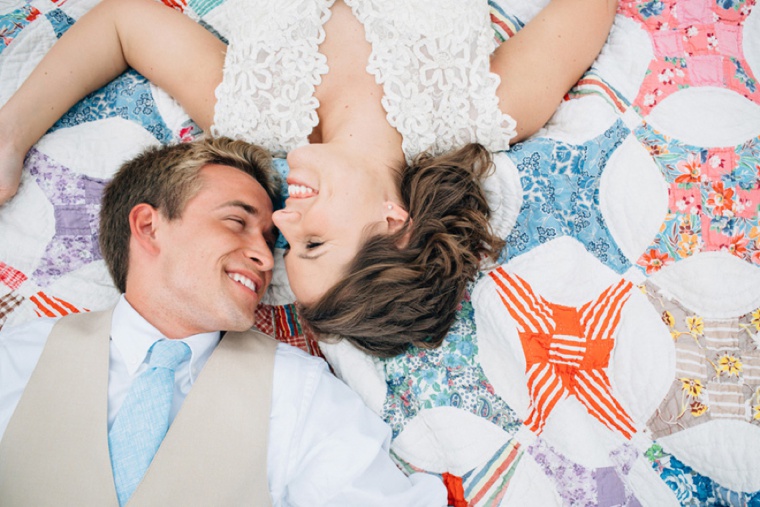 What is your best piece of advice for other brides?
For me, the key to our wedding was to create a fun and relaxed environment. We wanted to provide a day for our guests to take a break from the stresses of life and just have fun! Before the wedding, we decided that we would take any accidents that happened in stride and continue the day with laughter and love. This encouraged us to find joy in the unplanned events, such as the shortness of our unity candle wick preventing us from 'uniting as one' symbolically, or getting left behind by the party bus driver after the ceremony. While we put a lot of time into planning the details of the day, the real focus was the simple yet profound joy we experienced being surrounded by those we love and who love us.
I love Keri's advice- heartwarming and so important to remember. And seriously- how amazing are all of the colors? The way that each bridesmaid and groomsman had their own color was perfect! Of course we can't forget all of the fabulous handmade decor that Keri and Aaron created, and then had help implementing on the day of their wedding thanks to their wedding pros!
Are any of you planning on creating some handmade decor items for your own wedding? What kind of details will you be creating- I'd love to hear!


[show_shopthepost_widget id="768535″]
Vendors who made it all happen…
The following two tabs change content below.
Michelle
Artist, world traveler, crafter, and lover of weddings, Michelle is ELD's newest team member and contributor!