I'm so excited to share Surrey and Matt's Tacoma, Washington wedding with you! These two love the Seattle Seahawks so much so that the team and football as a whole served as a major point of inspiration for their classic, sassy, and FUN wedding. Rather than filling their design at the Foss Waterway Seaport with too many literal references to their favorite sport and team, they chose to incorporate the Seahawks' blue and green colors into their bright palette of grey, pink, and yellow. It worked perfectly! I also think their signs are some of the most creative of any wedding- be sure to keep an eye out for them! Wonderfully planned by Simply By Tamara Nicole and captured beautifully by Rick + Anna Photography, you have to take a peek at Surrey and Matt's creative and completely meaningful wedding! P.S.: The flower girls are too cute!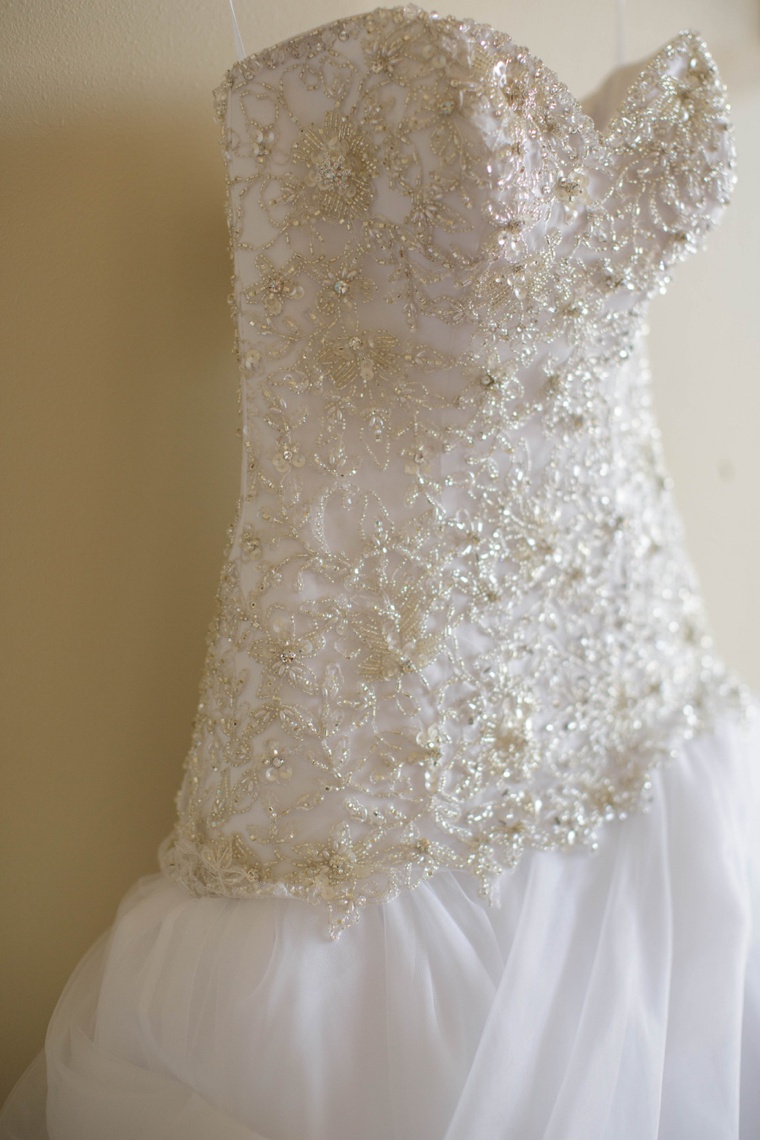 What (or who) helped you most in your planning process and/or on your wedding day?
Matt and I had of rock-stars that helped us so much throughout our wedding. Everyone seemed to step in when they needed to. But I have to say that hiring a wedding planner was one of the best decisions we made because she really pulled everything and everyone together! I am a worrier by nature so having her for the support and guidance as someone who knew how weddings should run was really helpful. She literally had just had a baby the week before our wedding yet she kept asking me how she could alleviate my stress! My husband and I didn't have to worry about any logistics or details except for being in the moment. Other than that, I had an Excel workbook that kept me organized and housed everything – budget, guest list, to do list, etc. That was also another sanity saving maneuver for me.
What was the most important thing to you when deciding who to work with for your wedding?
The most important thing for us in deciding who we wanted to work with for our wedding was to meet them in person to see if we connected and if they understood our vision. During our search, we realized that there are a lot of fantastic wedding vendors out there that we connected with but in the end, it came down to who we thought we could keep in touch with after the wedding, someone that could become a friend. When you're going to spend a majority of a year and most of your big day with these people, you want someone that you feel you can hang out with and will enjoy your big day as much as you will.
What was your inspiration for your wedding details and/or design?
When Matt and I first started planning our wedding, we (or I should say, I) came up with the words classy – think timeless and romantic – and sassy – think fun and glitter and sparkles – to describe how we wanted the day to look and feel. Matt tends to lean towards the classic, rustic, outdoors look and I lean towards the modern, clean lines and bright colors look. The venue, Foss Waterway Seaport, in and of itself was a great find that I felt meshed our styles perfectly. It was renovated with a beautiful, all glass front but inside it kept its old world industrial charm with exposed wooden ceiling beams and restored original windows. 
With the venue nailed down, I thought everything else would fall into place. The building was pretty much a blank canvas and we could have ran with a lot of different themes. But I wanted everything from the colors to the flowers to the menu to be a reflection of both of us. I didn't want to do a theme because I didn't feel there was a theme that felt right for us and was appropriate for a wedding. Instead, we used color as our inspiration. 
Finding the right balance was tricky but eventually we decided on grey as the base color (for Matt) with pops of pink and yellow (for me) and Seahawks blue and green. We are huge Seahawks fans! I knew incorporating the Seahawks colors would be a challenge because I didn't want it to look cheesy or over the top. I had to work to keep the football touches subtle. 
For clothing, Matt and his groomsmen wore grey and black with the Seahawks touch coming from their pocket squares and their pops of pink/yellow coming from the bridesmaids and me. I chose to have the bridesmaids wear grey dresses and my maid of honor designed and made all the jewelry for each bridesmaid and flower girl. Since they were all wearing the same dress, I had them choose their own shoes, hairstyle, and design for their jewelry so they could show off their personalities that way. Matt's niece also made the entire wedding party Seahawks rubber band bracelets that were all the rage with kids.
The flowers were mainly pink, yellow, and white with greenery and a little bit of navy blue thrown to represent the Seahawks. Our florist probably took the most care in making sure our color scheme was executed with the utmost class. She was afraid of it looking too busy with all the colors but she made it work and the flowers ended up being a big hit – even with my husband! 
We also had pops of pink and yellow in our dessert buffet, lounge area, and lighting. All the signs I made incorporated were framed in white frames with a pink or yellow backdrop and green and blue writing. If there was any theme, I tried to have all the language on my signs incorporate football terms. Our schedule for the day started with the first quarter (ceremony), second quarter (cocktail hour), third quarter (dinner), fourth quarter (dancing), overtime (dessert), and the extra point (midnight snack!).  And the table numbers were the jersey numbers of our favorite Seahawks players past and present. 
There were other little details that everyone worked tirelessly to make sure our wedding had a timeless feel with a touch of fun. Our wedding planner even stayed up late making the signage for the program, which my husband and I didn't even see or know that she did that until we got the pictures back from our photographer! Matt made a giant Jenga game to keep the kids entertained during cocktail hour. My cousin and I glittered about 120 mini sparkling apple cider bottles over the course of 5 days for escort cards. And we had a friend design a family crest that combined Matt's family crest with my Lao heritage, and laser etched it onto mason jar mugs as a wedding favor. 
At the end of the day, our goal was to have our guests laugh and cry at the ceremony, enjoy the food, and have FUN! When we had family and friends come up to us and comment on all three, we were over the moon. We put a lot of thought into making sure that they could take something away from the wedding whether it was tangible or emotional and all the details definitely pulled it all together. 
What was your favorite thing about your wedding?
There are too many to count so I'll go with my top 3: 
1. Getting ready was probably one of my favorite parts of the day, especially with the vacation homes we rented in Gig Harbor. The view was gorgeous, the sun was out, and I felt like it was the calm before the storm. I got to spend time getting ready with all my favorite people and have a moment to reflect on the big change ahead. Everything from my mom putting on my grandma's earrings to my dad seeing me in my dress for the first time was so emotional and just perfect. And of course, this includes the first look, which was by far my favorite part of the day. There were a lot of (happy!) tears shed and I just felt like the moment belonged to Matt and I. 
2. The ceremony was quite memorable. My dad forgetting my birthday made for a great moment and probably a great facial reaction from me! We asked my best friend/maid of honor's husband to officiate because he knew us a couple and we knew he was engaging enough to make the ceremony heartfelt but also lighthearted. 
3. Having our family all together and celebrating. When Matt and I gave our thank you speeches during the reception, I remember looking out into the crowd and letting it sink in that they were all there for us and since my family is so spread out across the globe, it was a nice little family reunion. Needless to say, I got a little emotional thanking everyone! 
What is your best piece of advice for other brides?
The day will go by so fast, so really try to stop and take in the moment. I had so many people telling me that but I really didn't understand it until after the wedding. Take time to soak in the details you worked so hard to incorporate in your wedding and take time to have lots of quiet moments with your new spouse. :) 
Did you catch the signage? Surrey designed a "game plan" timeline that walked guests through the celebration just like a football game – first quarter (ceremony), second quarter (cocktail hour), third quarter (dinner), fourth quarter (dancing), overtime (dessert), and the extra point (midnight snack!) – and each table number was represented by the jersey number of one of S + M's favorite players. How great is that?
Are any of you planning on incorporating something like your favorite team into your wedding design?
Vendors who made it all happen…
The following two tabs change content below.
My name is Carly, and I live for love whether it's the love I witness between my family members and friends or the love I have for places and weddings. For these reasons and more, I write about the wedding industry, and I'm an event planner, designer, and floral stylist who will forever be in love with flowers, pink, and bows.