This couple's vintage elegant Oxford Exchange wedding is absolutely stunning and filled with so much love. There are certain venues that I would like to move into and call home- one of them is Tampa's Oxford Exchange. Every space inside seems like it's magical, and today's wedding absolutely proves that notion just might be true. Sunglow Photography notes, "The day was exquisite and felt much more like an elegant dinner party than a wedding." Tables surrounded a beautiful fountain, candles and crisp white florals served as centerpieces, and bridesmaids were dressed in gold sequined gowns. This beautiful Tampa wedding was expertly design and planned by Sarah of One Fine Day, and I don't think I'll ever tire of it- neither will you!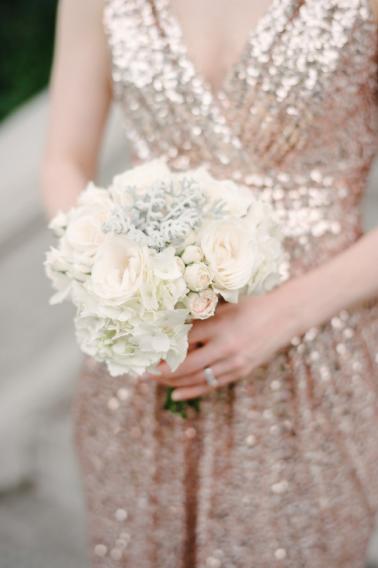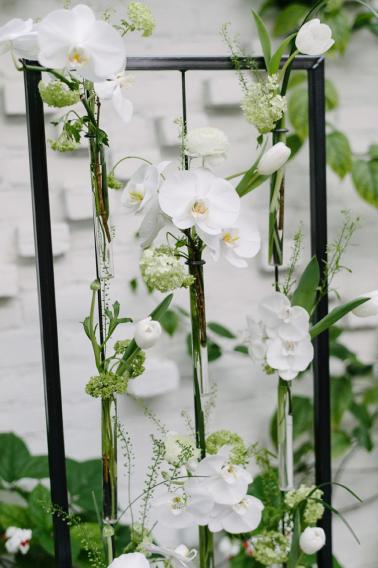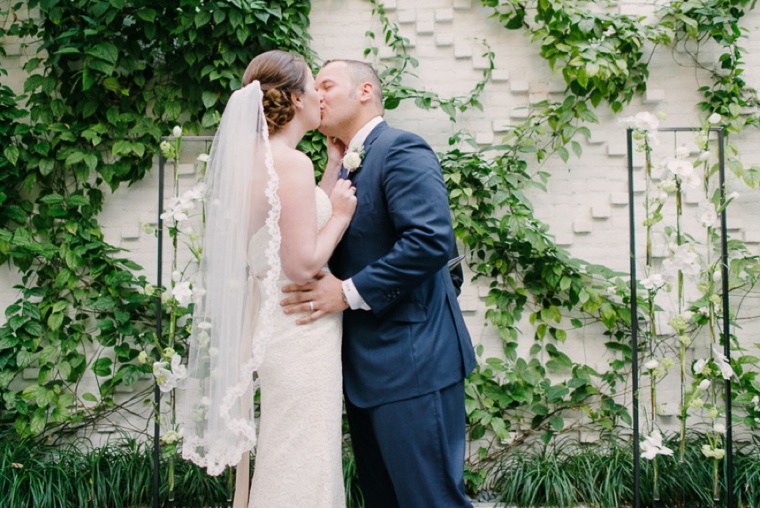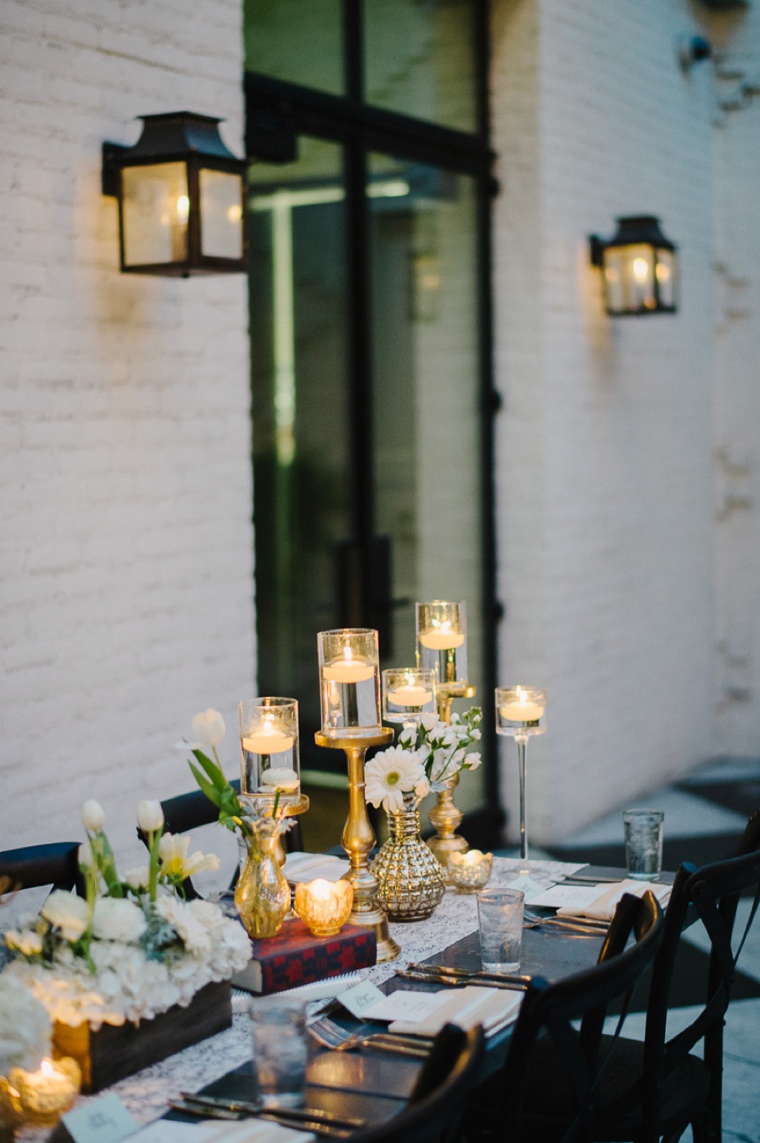 I just love all of the candlelight throughout the whole evening. I can't help but feel the wedding day was, in fact, a glamorous dinner party that also included a meaningful ceremony, dancing, and a perfectly on point classic car exit!
So tell me- would you consider having a wedding that has more of a "dinner party" feel to it? I know I would!
Vendors who made it all happen…
The following two tabs change content below.
My name is Carly, and I live for love whether it's the love I witness between my family members and friends or the love I have for places and weddings. For these reasons and more, I write about the wedding industry, and I'm an event planner, designer, and floral stylist who will forever be in love with flowers, pink, and bows.