Michelle and Jason are both from Brooklyn, but one of the most important facets about their Catskills wedding day was their wish to welcome guests to a beautiful barn venue in upstate New York. M+J found Owls Hoot Barn, which is located in The Catskills, one of the places they vacationed together while dating. There are few words perfect enough to describe this venue, but saying that it seems like one of the most lovely places will have to do.
Guests were welcomed to M+J's rustic soiree with refreshments prior to the ceremony, and I can only imagine what Michelle was thinking as she crossed over the floral draped bridge as she walked down the aisle! Post ceremony, guests retreated inside of the barn. The space was filled with beautiful vintage details, such as post cards that served as a guest book, lace and burlap table runners, gold balloons that spelled LOVE, string lights, and flowers upon flowers in bud vases. Make sure to take in each and every photo captured by Alicia King Photography and pause to read all of bride Michelle's fantastic advice below. P.S: There's a sparkler exit and wish lantern sendoff. We've reached wedding perfection, y'all!
What (or who) helped you most in your planning process and/or on your wedding day? 
I have to say, my (month of) wedding planner Tatiana from Whimsy Weddings, was such a great help! I had almost not hired one and I am so glad I did. Because my wedding was such a DYI project, she was really helpful with tying up all the loose ends and really seeing my vision through. We had come 3 days before our wedding day to set up and really, with all her help we probably didn't even need to. When I look back at my wedding pictures, it was such a Pinterest dream! And I really have to thank my wedding planner for helping us set up.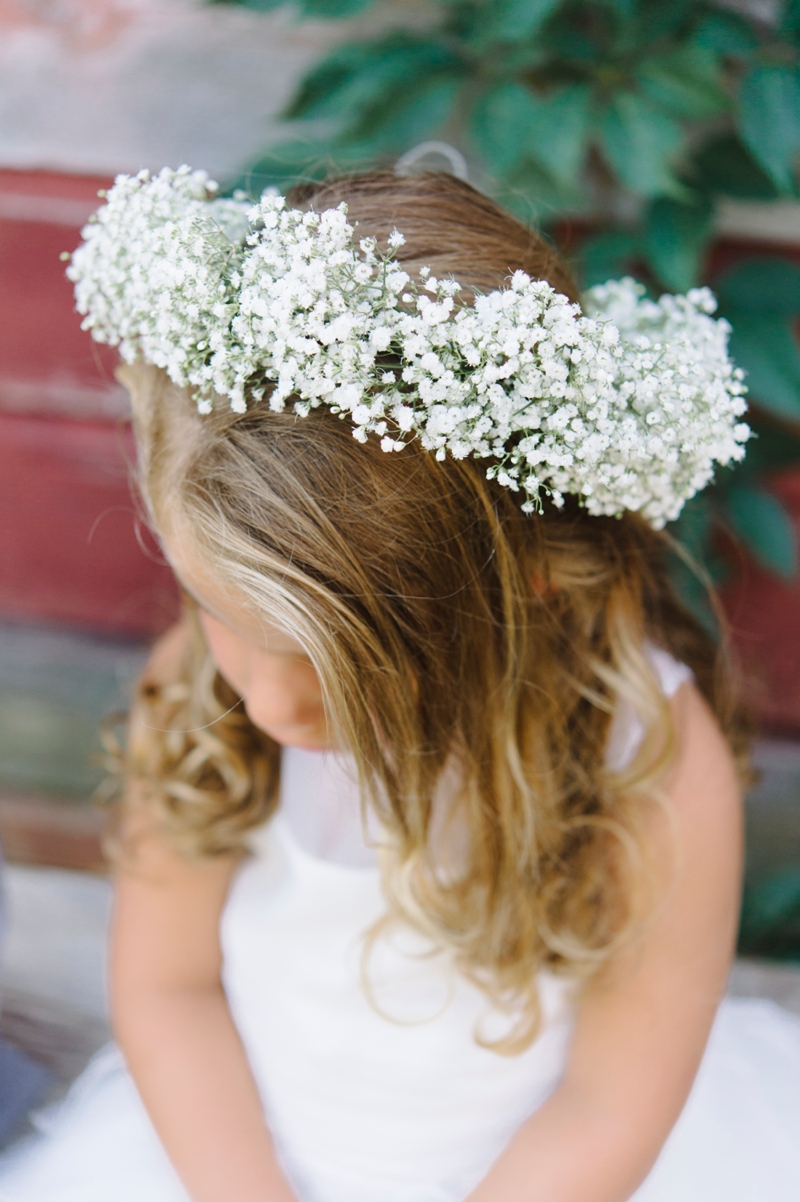 What was the most important thing to you when deciding who to work with for your wedding? 
We really wanted vendors that reflected our taste and people would think, this is so Jay and Michelle! We had a list of top priorities that included: Venue, caterer, and photography. We were so excited to work with people that really understood what we wanted. The caterer was able to do so many personalized touches for us like serving signature cocktails (hers: "Marry Me Motito"- a mojito type of drink with my favorite liquor Tito's vodka and his: "Jay Sway"- a bourbon, lemonade with tonic). They were also able to serve cute comfort foods like grilled cheese bites with tomato soup and pigs in a blanket. We wanted our wedding to be fun and laid-back and not so uptight.
What was your inspiration for your wedding details and/or design?  
Again, we really wanted our wedding details to reflect our personal taste and our love for the outdoors. Since we started dating, we would always go on these small getaways to the Catskills, the Poconos, Lake George, and Cape Cod. When we first started dating, these little getaways really brought us closer together. As our relationship grew, we continued to go on these special getaways every chance we got and some of our favorite memories are hanging out around a fire pit, laughing, and having drinks together. We wanted our wedding to be like another one of our getaways, except with our closest 100 friends and family, hahaha. Our wedding was in the Catskills, NY and most of our guests traveled at least 2.5 hours from the NY metro area and spent the weekend to be there with us. We wanted them to have the sense that they were far away in the countryside. Being from Brooklyn, NY, most of our friends and family have never been to a barn wedding, so it was important for us to have a unique experience very personal to us. We wanted to do things like have a huge bonfire at the end of the night and lawn games during cocktail hour.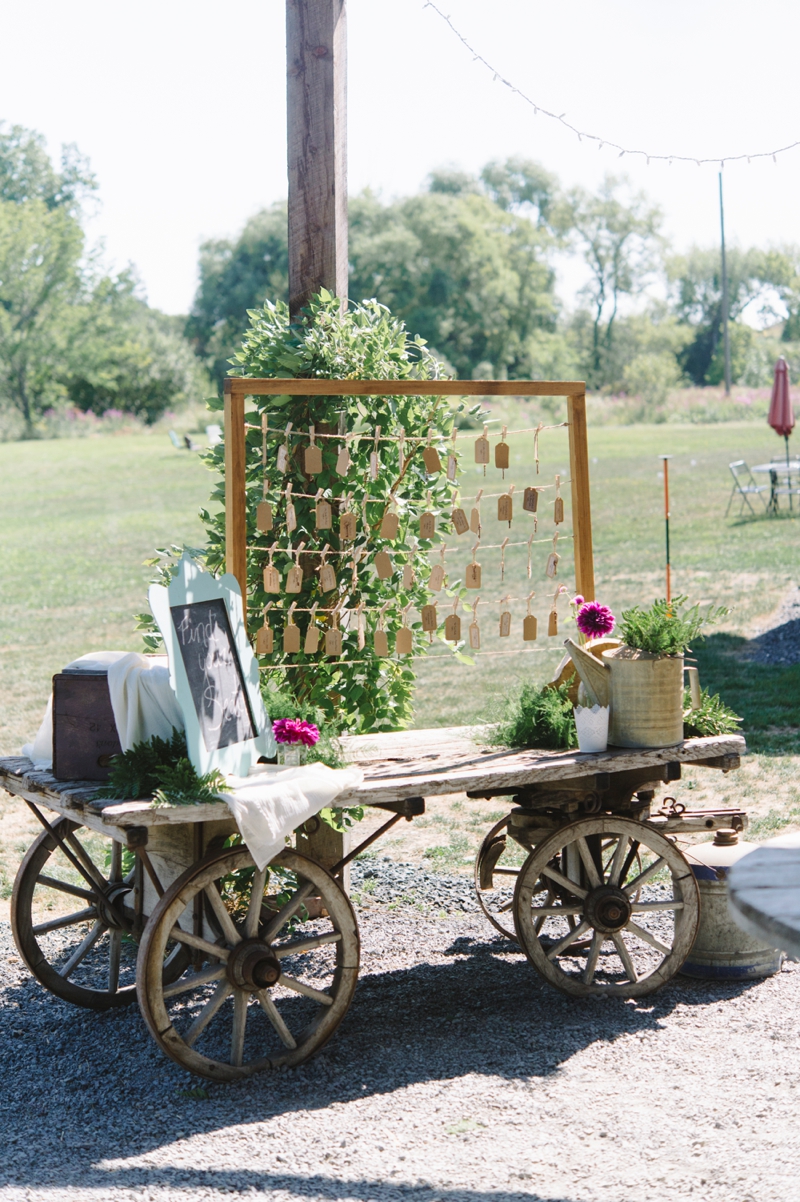 What was your favorite thing about your wedding? 
It is hard to say, but I think it was hearing my husbands vows. We were both really nervous about writing and saying our own vows, but it was so special.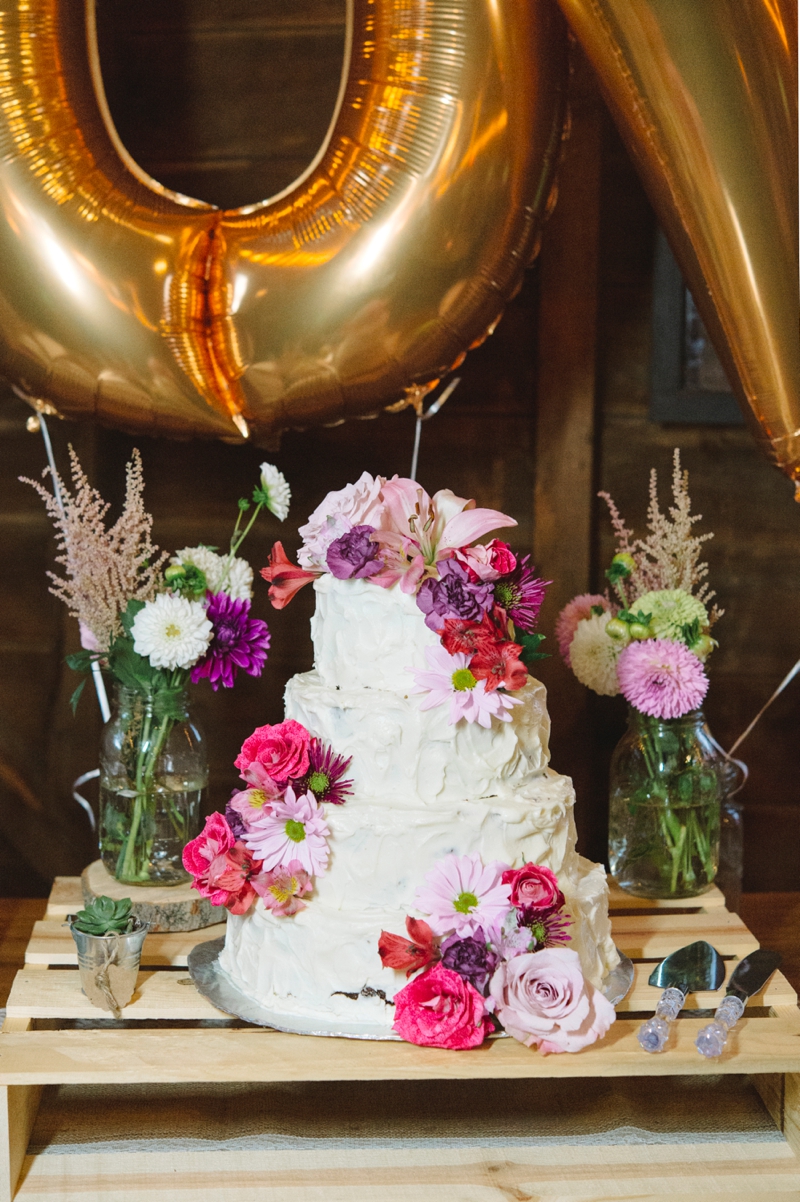 What is your best piece of advice for other brides? 
Get enough sleep! And don't stress over the small stuff that is beyond your control. The day of our wedding, I was stressing out about the weather being too warm (it was an unusually hot day for September). But looking back, it was not a big deal, and it was a perfect day. 
Absolutely LOVE Michelle's advice to not stress over the small stuff! There's no use in getting worked up over things that you can't control, right?
Vendors who made it all happen…
Photographer:  Alicia King Photography  // Event Venue: Owls Hoot Barn // Floral Designer: Whimsy Weddings // Event Planner: Whimsy Weddings // DJ: A Perfect Blend Entertainment // Second Shooter: Brittany Cohen Photography // Hair Stylist:Kelsey Gabriele // Beauty: Makeup Artistry by Jillian // Shoes: Nina // Dress Store: RK Bridal // Veils and headpieces: YuriCWeddingShoppe
The following two tabs change content below.
My name is Carly, and I live for love whether it's the love I witness between my family members and friends or the love I have for places and weddings. For these reasons and more, I write about the wedding industry, and I'm an event planner, designer, and floral stylist who will forever be in love with flowers, pink, and bows.