Angie and Bill met at a bar in Georgetown, got engaged in Fort Lauderdale, and recited their vows in front of friends and family at their beautiful Park City wedding. The pair vacationed in Park City, Utah for their first trip away together, and they knew they wanted to return one day for their wedding in order to share the beautiful city with those nearest and dearest to them. In short, their wedding was a dream.
A+B had their sights set on a completely outdoor wedding, and the St. Regis Deer Valley met every request. Their aisle was lined with lovely arrangements filled with hydrangeas and roses designed by Artisan Bloom, and the mountain views look simply magnificent. The stunning views only continued during the reception, which was held outside on the terrace of the luxurious hotel. Bistro lights shone brightly over the dance floor, hydrangeas, garden roses, dahlias, and more combined to create beautiful centerpieces, and the groom even had a sushi cake! Guests signed vintage skis in honor of A+B's love of skiing and the destination, plus the bride and groom had a cigar bar and s'mores at the ready for guests to enjoy by the fire pit. Pepper Nix captured each and every detail perfectly, and we're always happy when we hear a bride hired a planner, Charming Details, in order to enjoy her day with her new husband to the fullest. Read on, friends!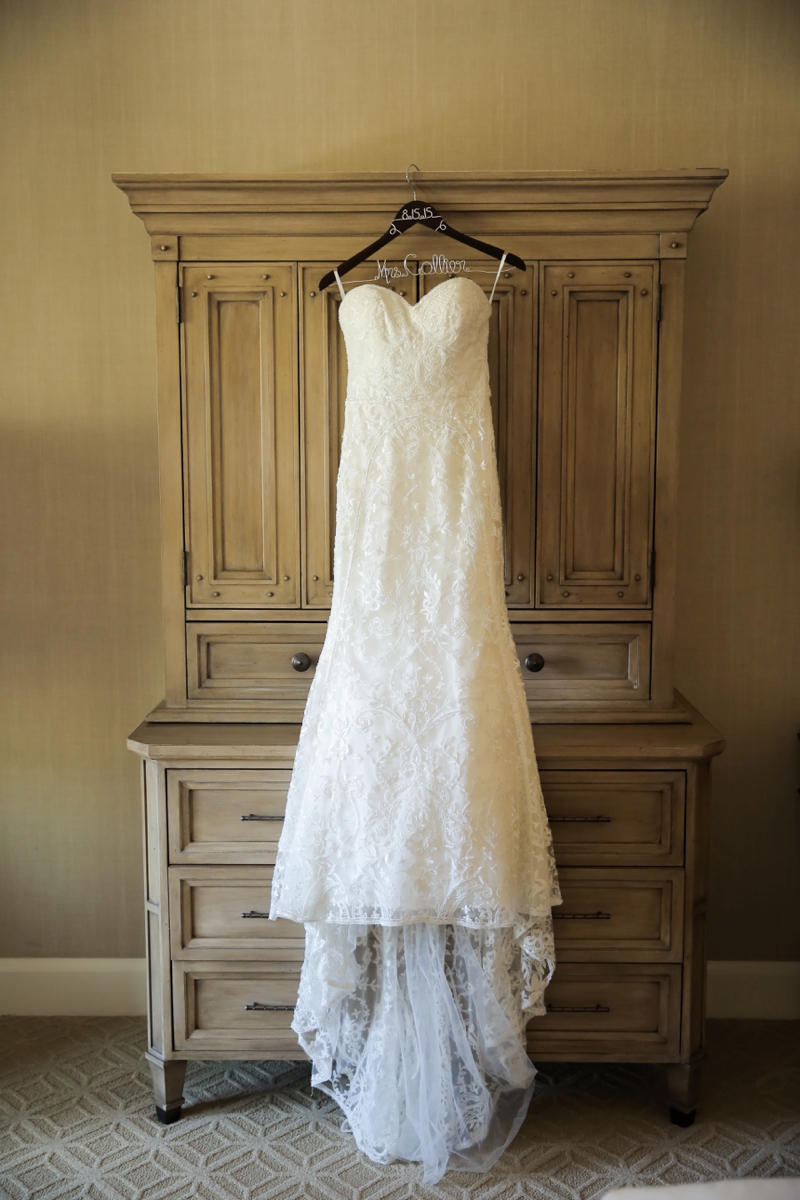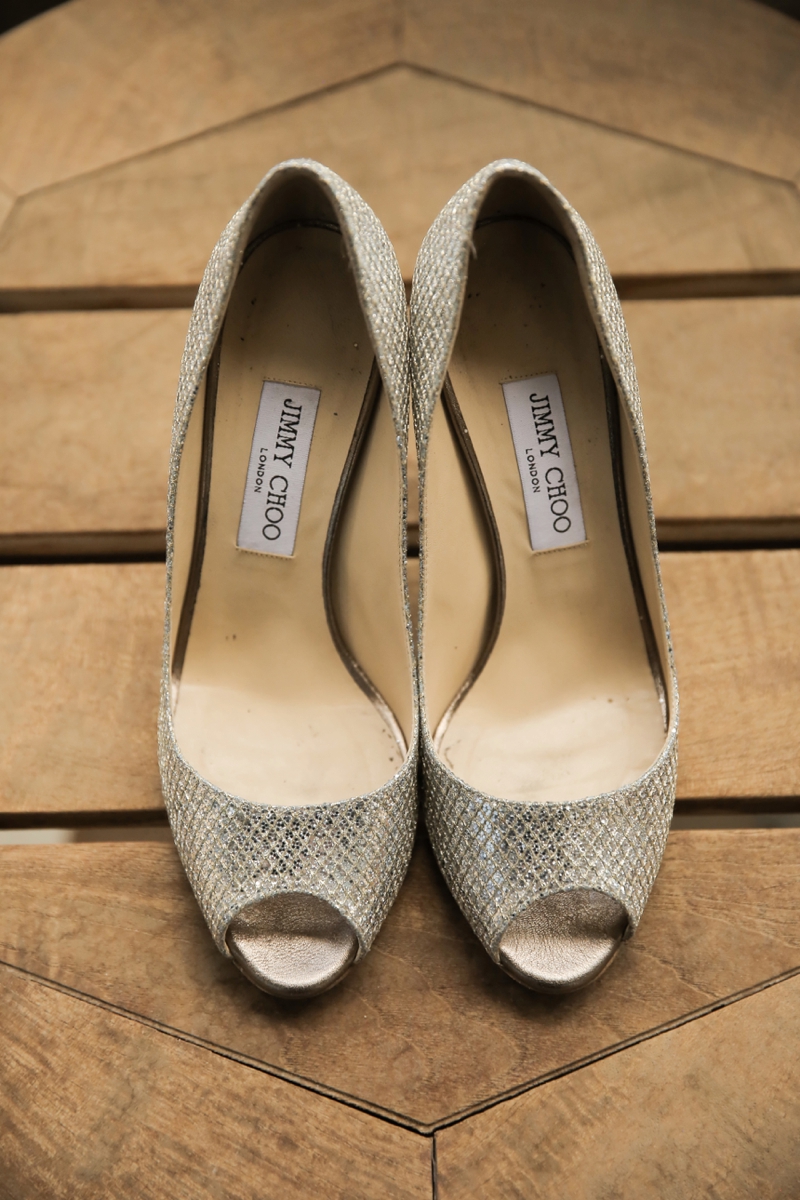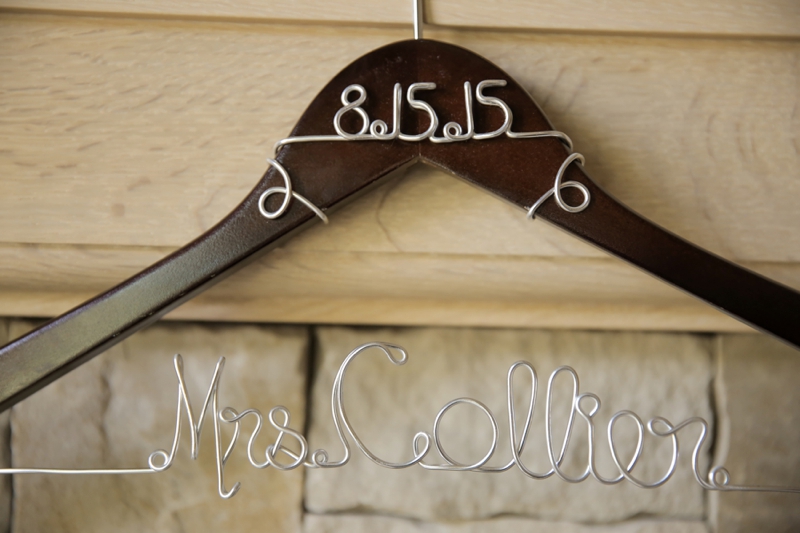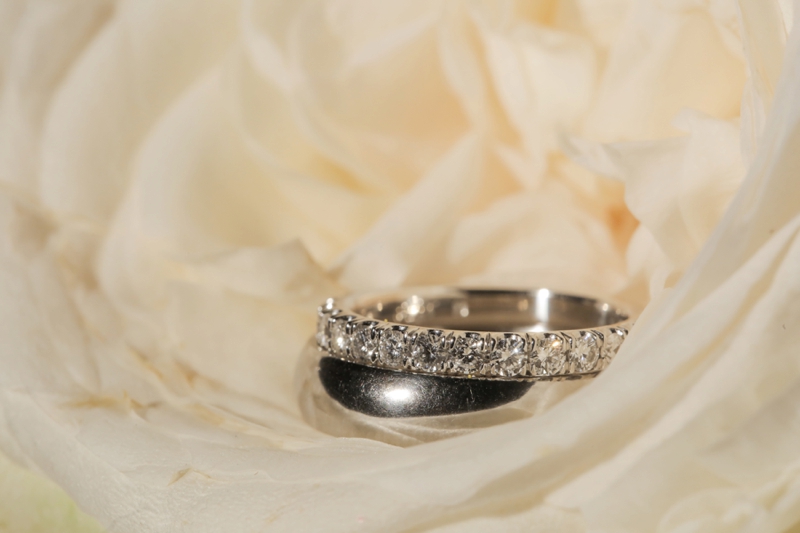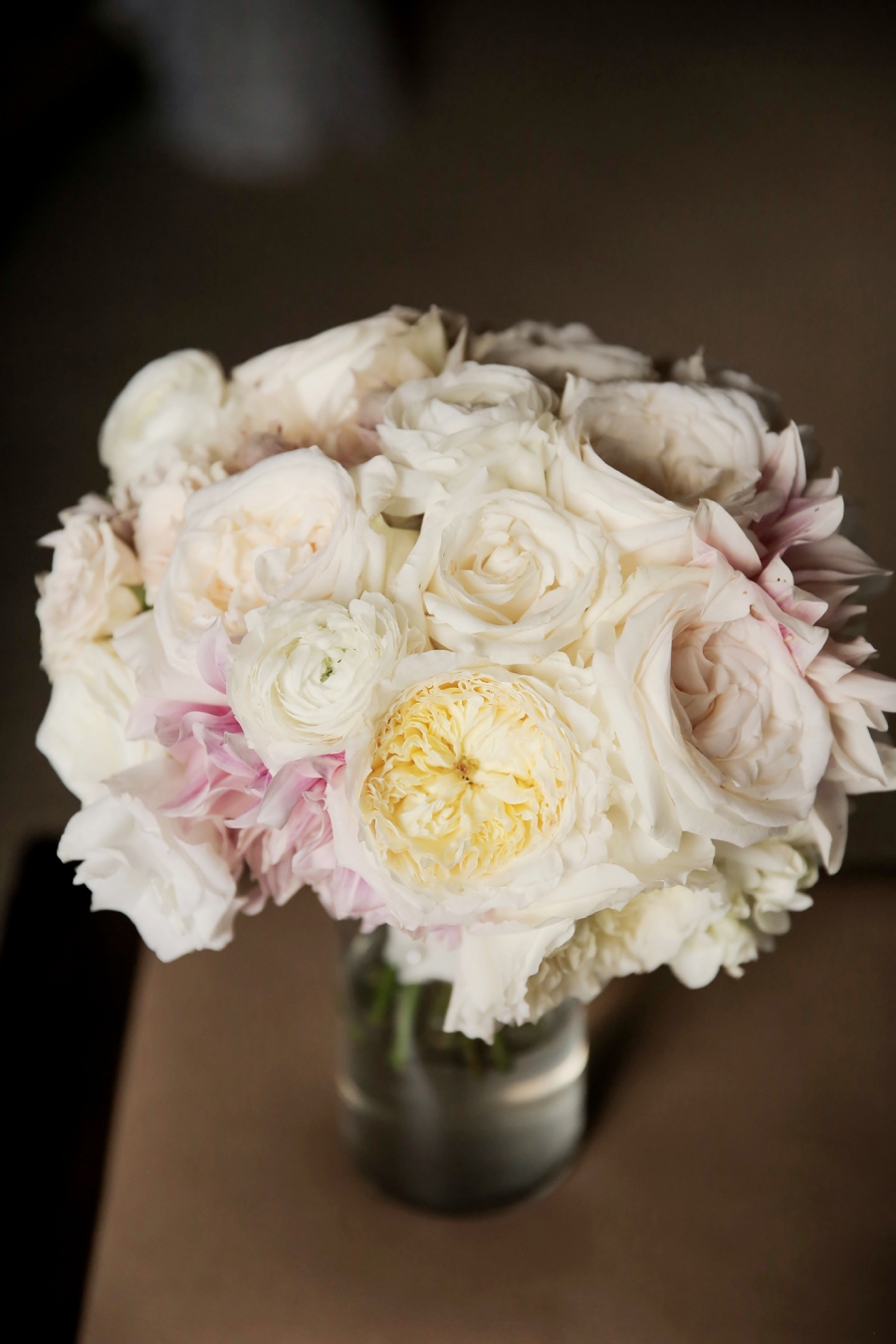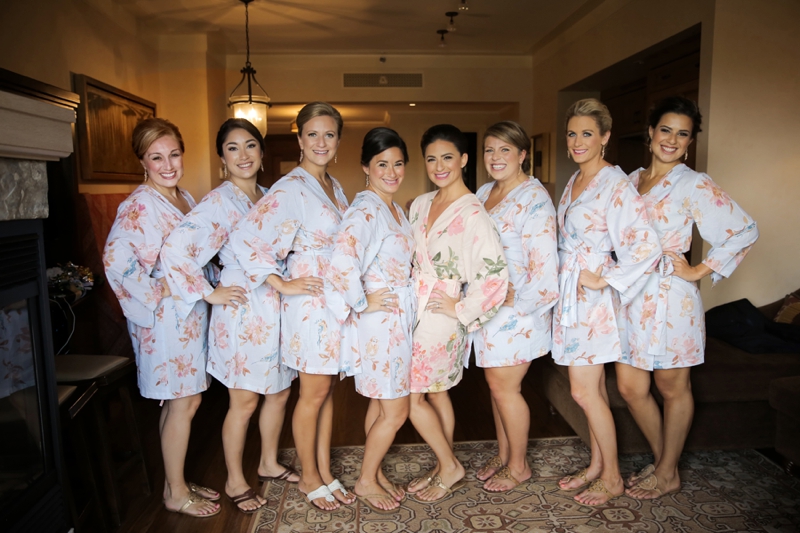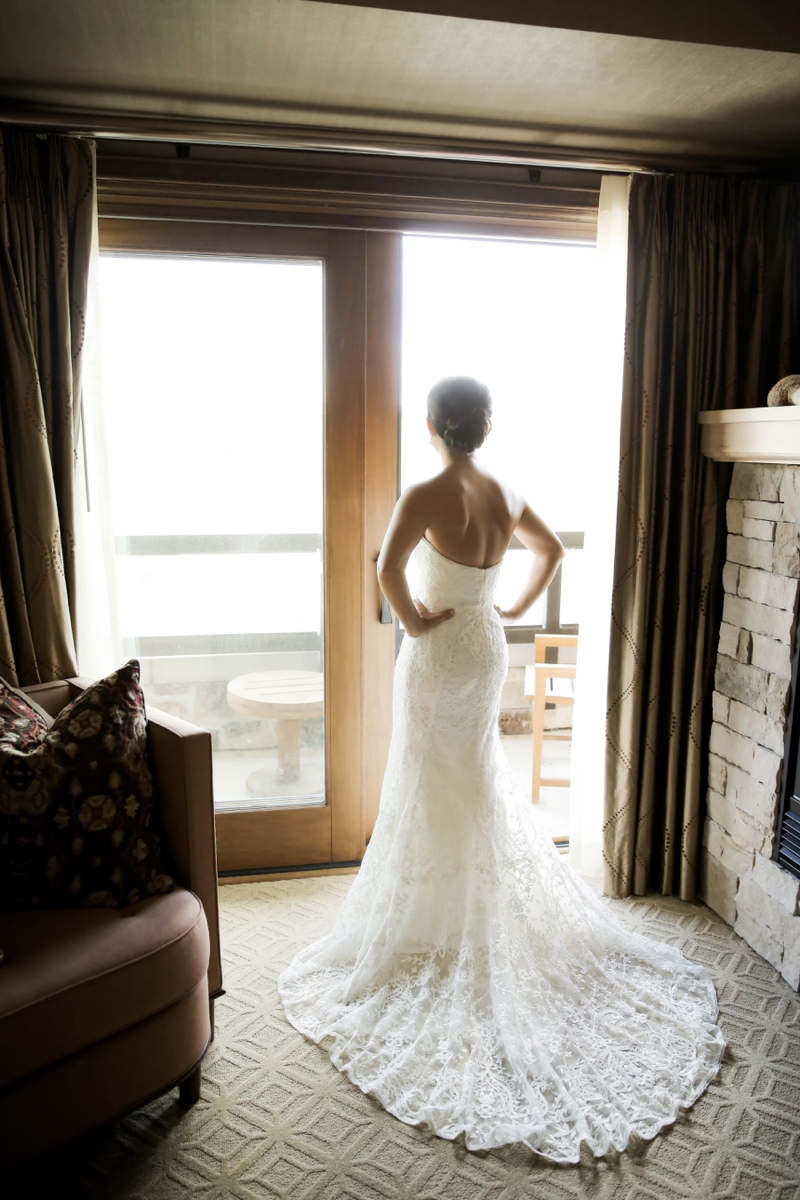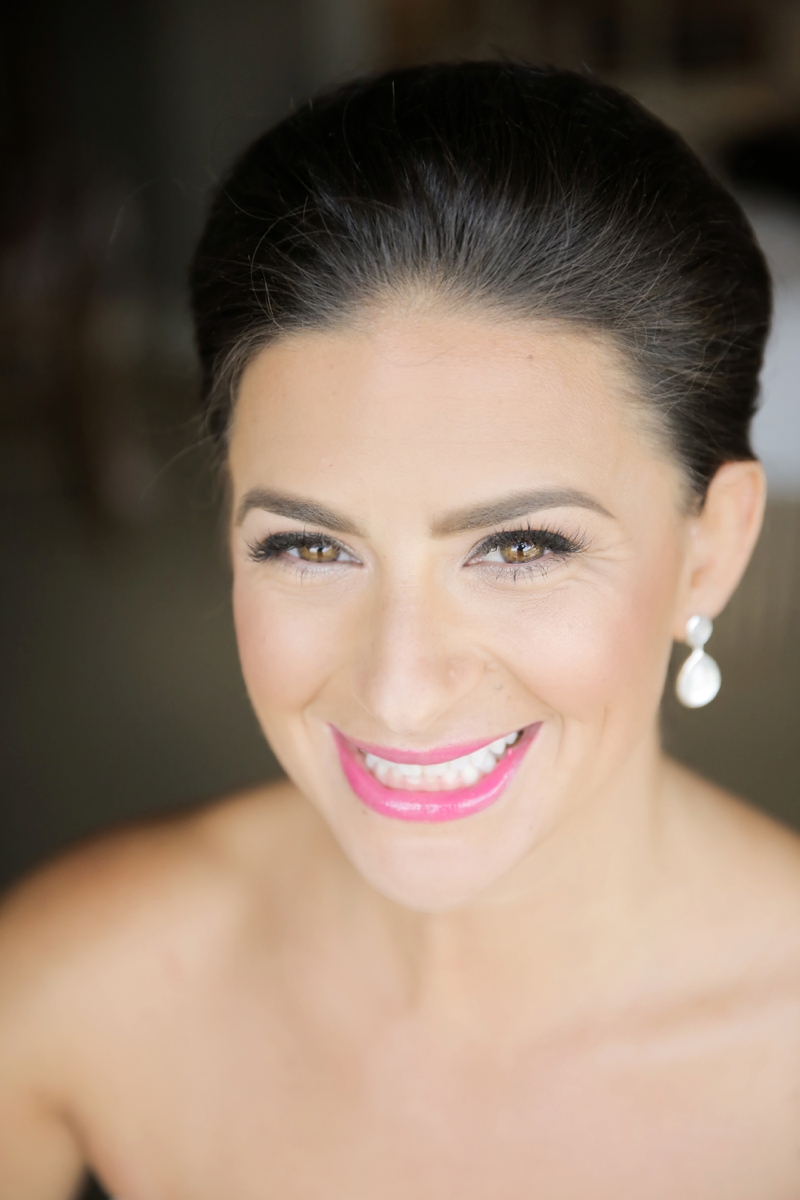 What (or who) helped you most in your planning process and/or on your wedding day?
I think having a team of amazing (I mean amazing!) vendors really helped. All of them were very knowledgeable and helped me make decision that I wasn't sure about. I am a very organized person, so I kept myself in line during the planning process (think lots of excel documents), and I hired Emmily Jones as my wedding planner. Emmily is the owner of Gatherist, formerly Charming Little Details.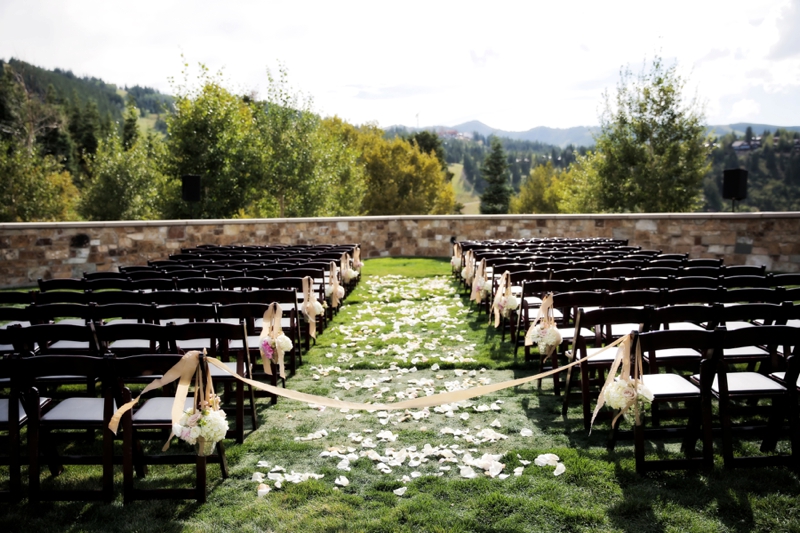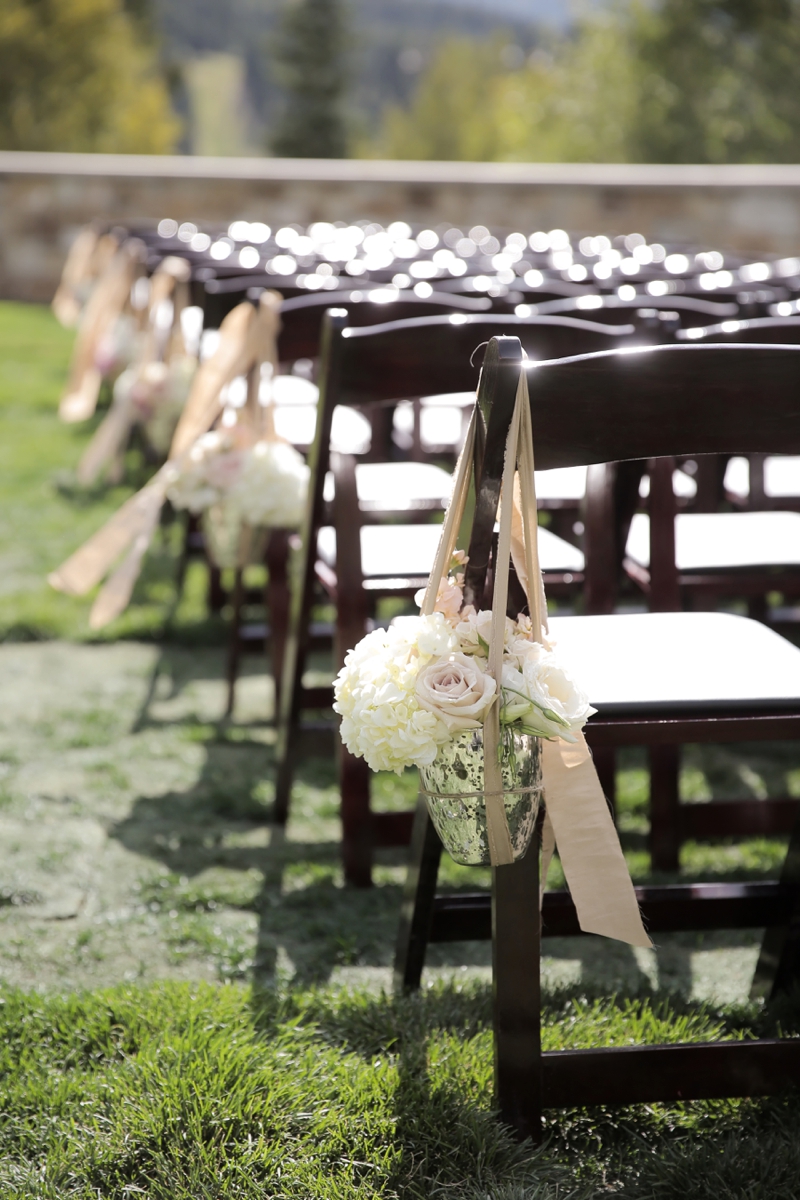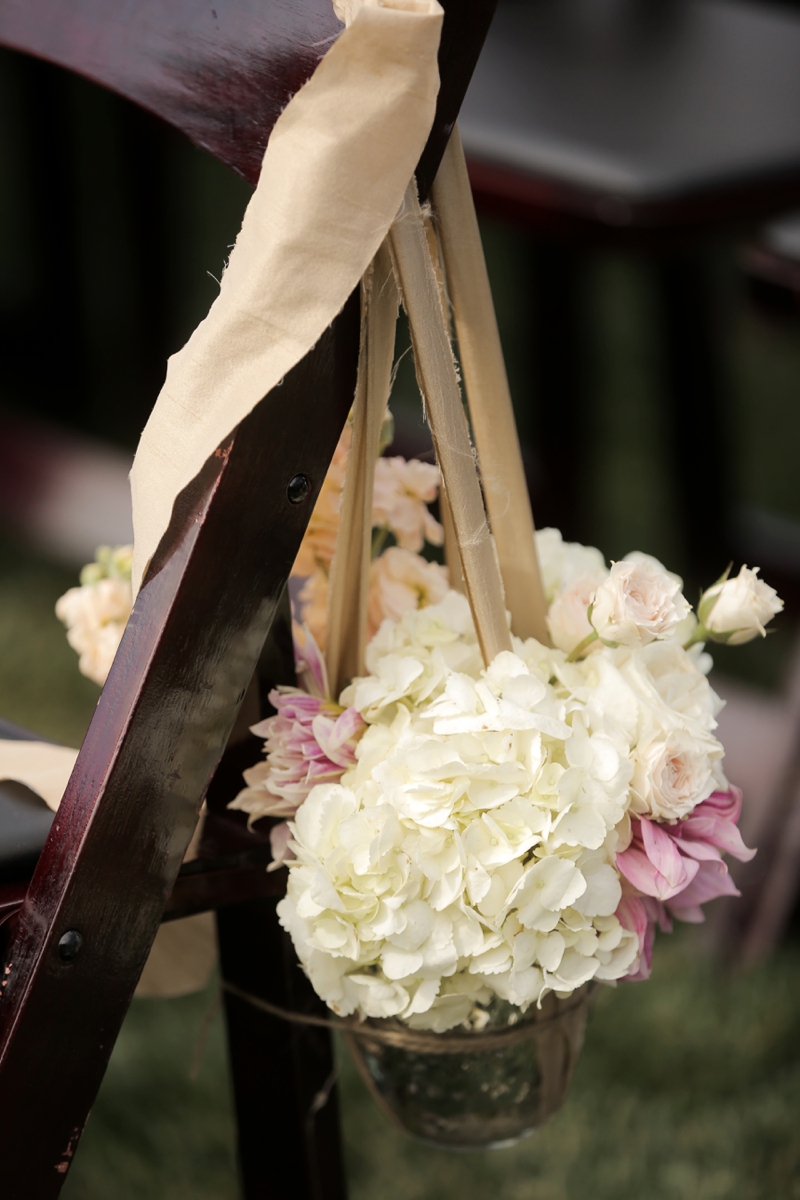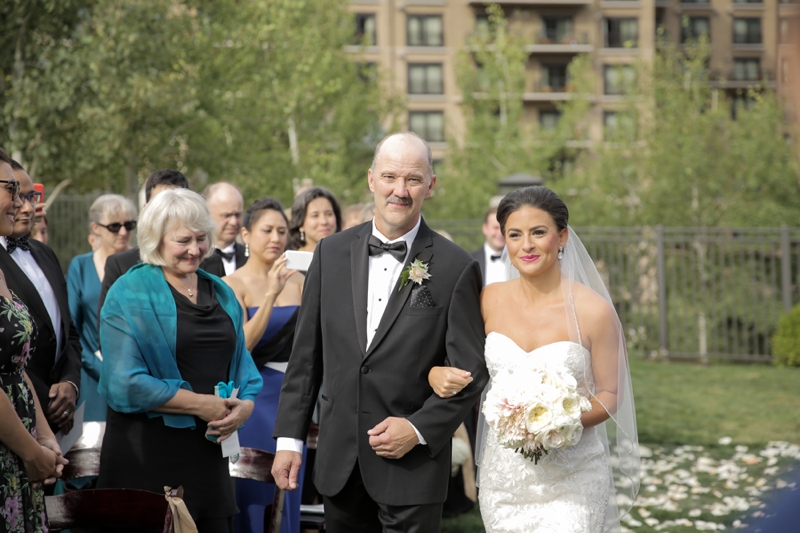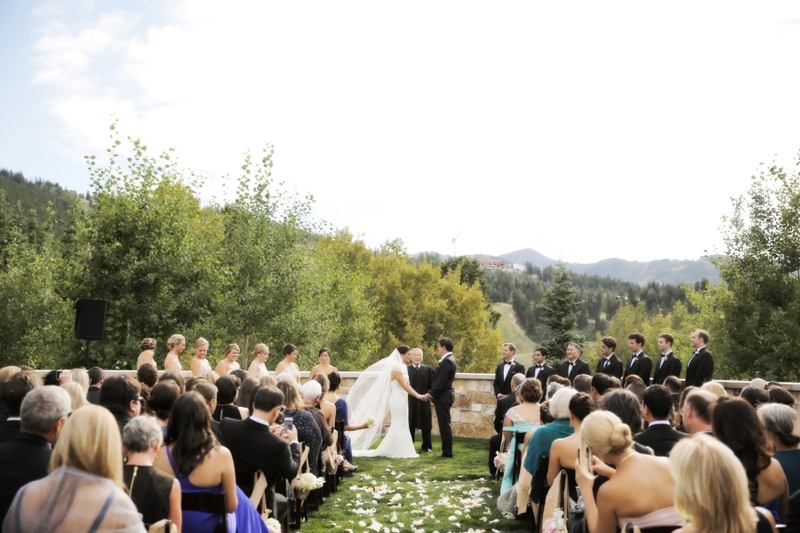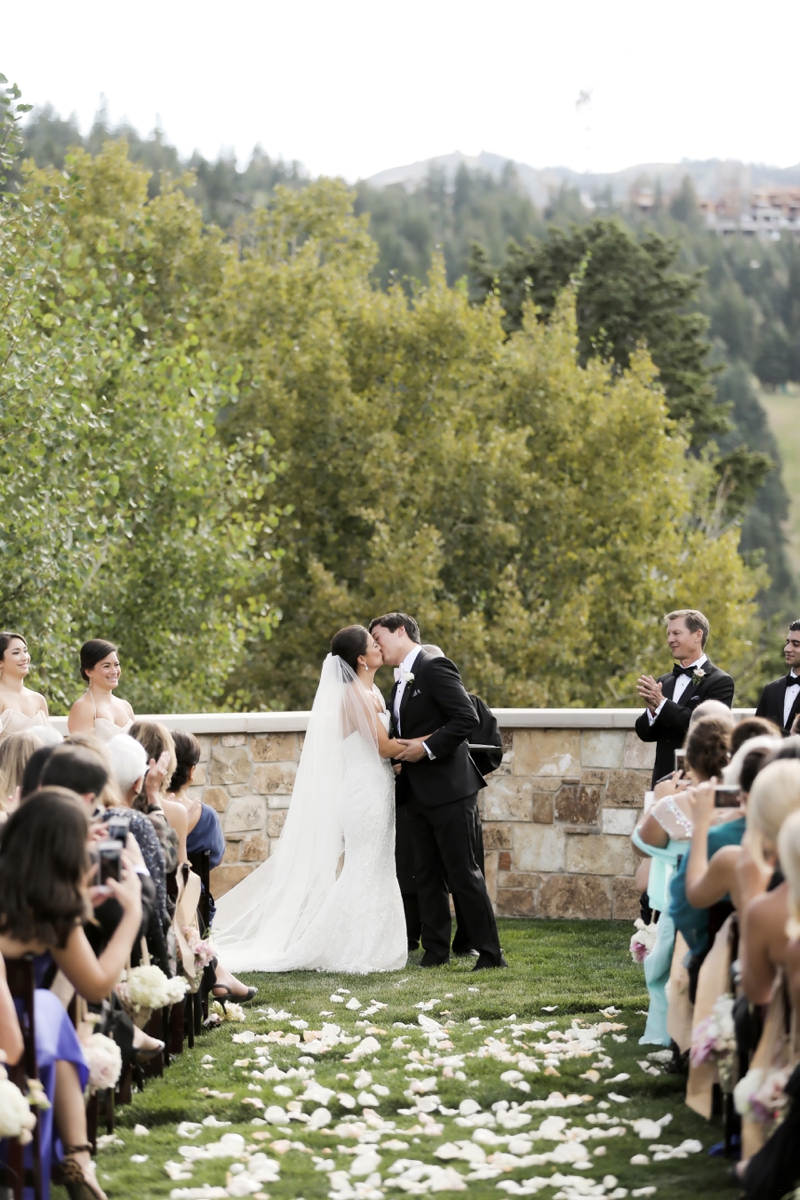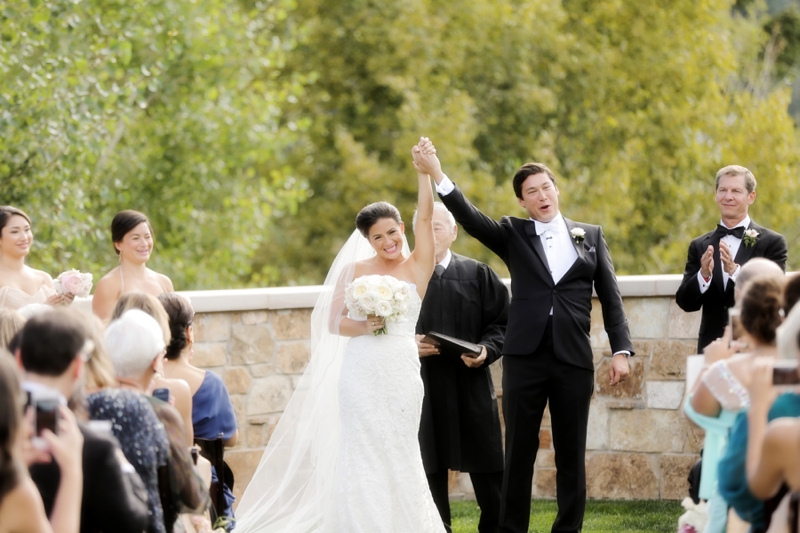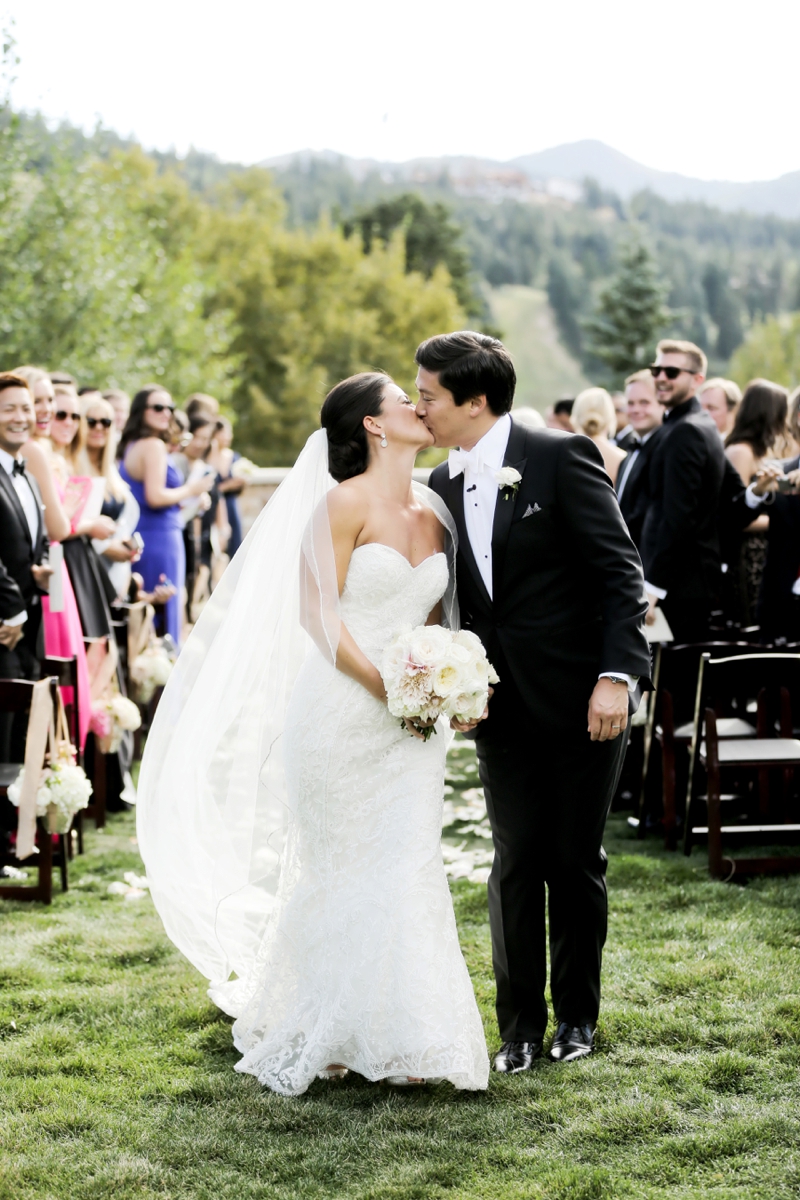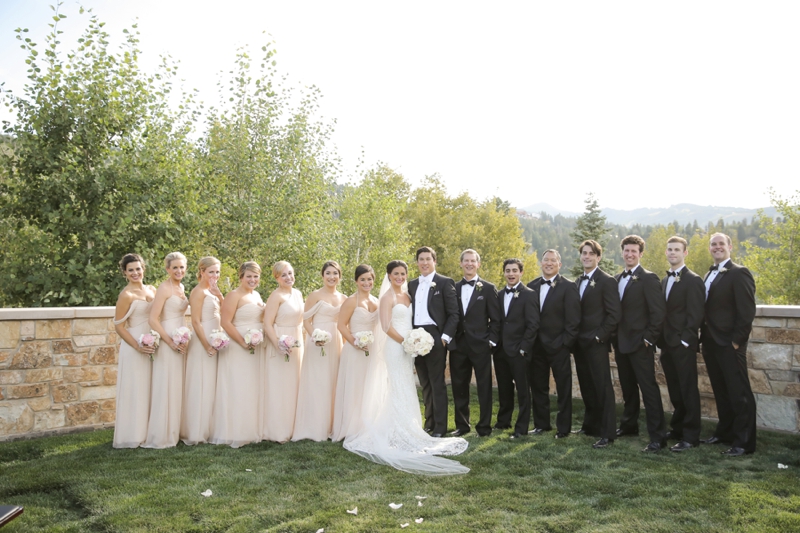 What was the most important thing to you when deciding who to work with for your wedding?
I thought this would be painful given the distance between us and Park City, but selecting our vendors was a fairly simple process, thanks to all of the referrals from our venue and photographer. All of them being so good made our selection process easier than I ever imagined. From the beginning, we knew we wanted to work with Pepper Nix (we randomly met her while we were on a planning trip in Park City), and once we booked her, she sent over a lot of the vendors she works with. All of the same vendors came recommended from our venue, the St Regis, so we knew we would be in good hands- they were ALL available! However, picking the band was difficult. We were referred a lot of bands that didn't exactly fit the style/vibes we were going for, and some were out of our budget. I did a lot of asking around and google stalking once we had our top options picked. Our guests are STILL talking about how amazing our band was! … Simply put, trusting recommendations was what made all of this seamless.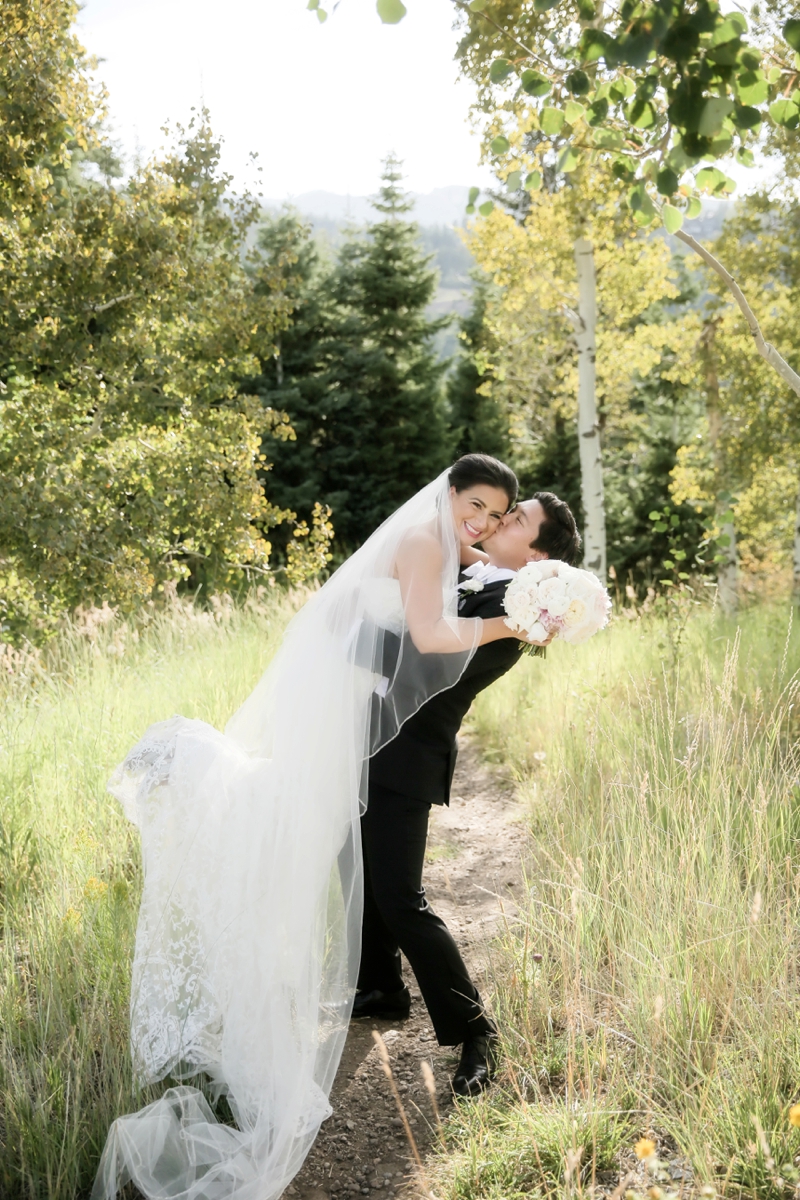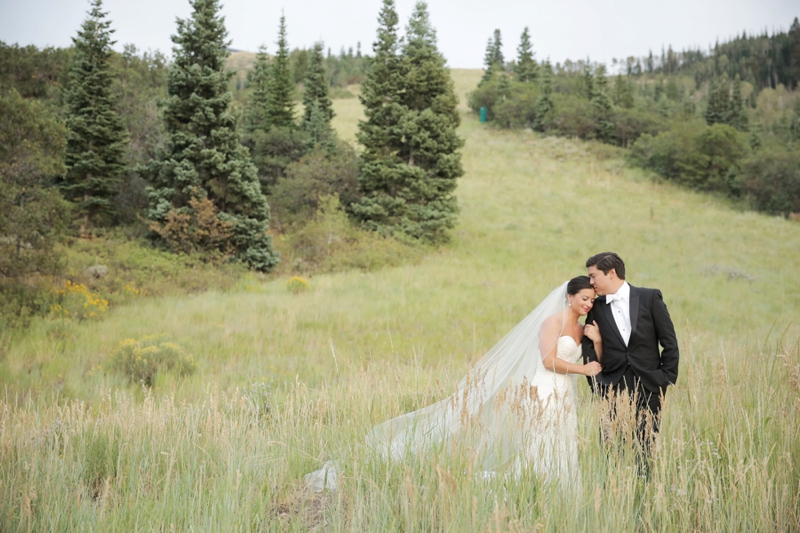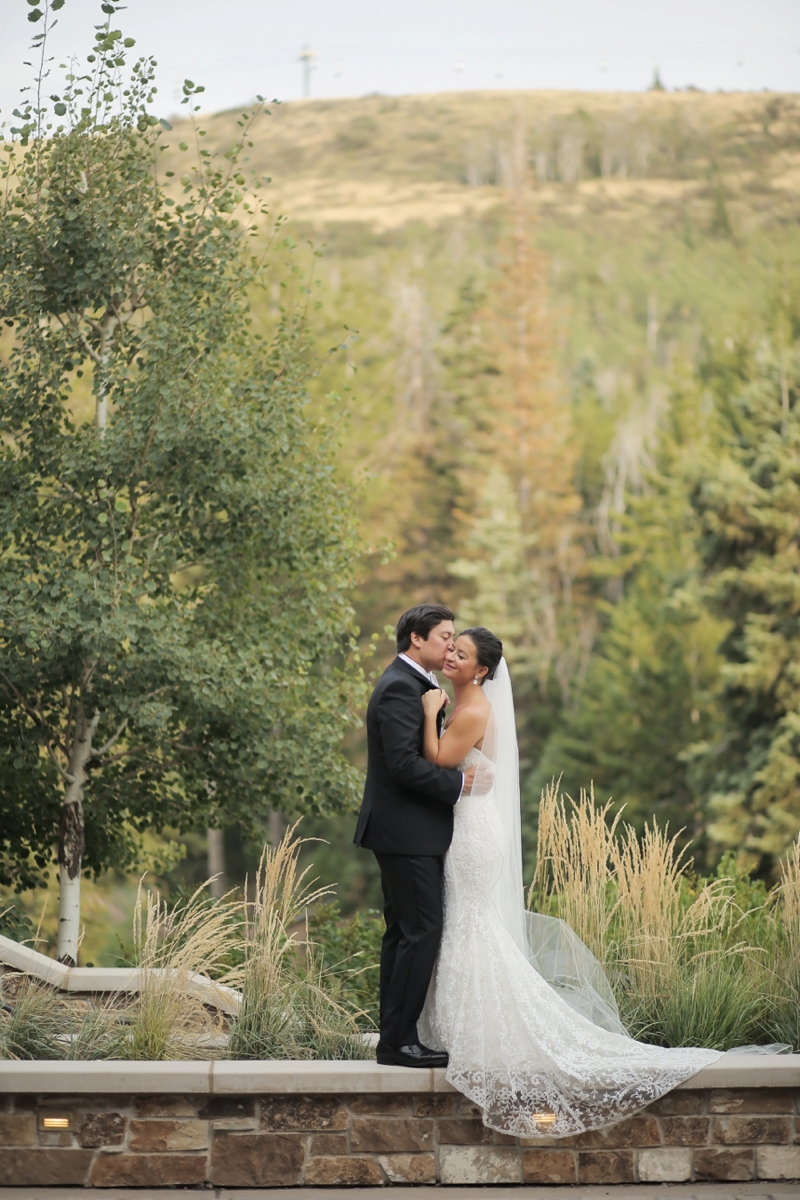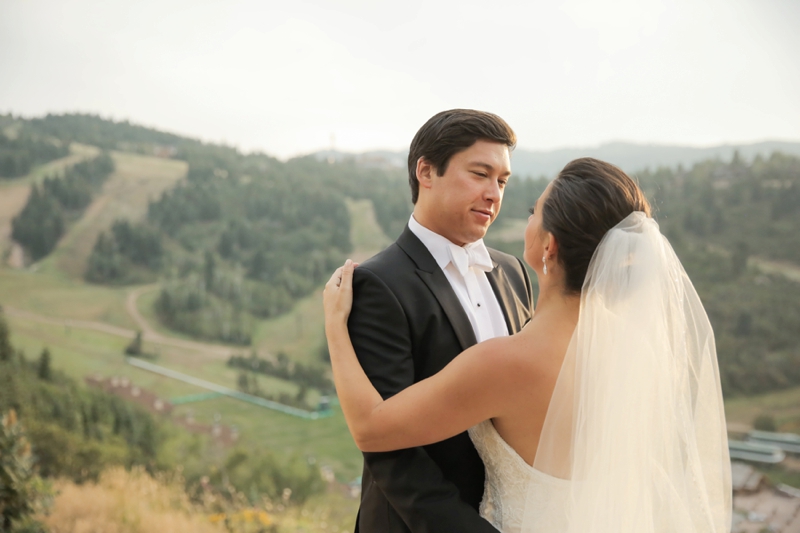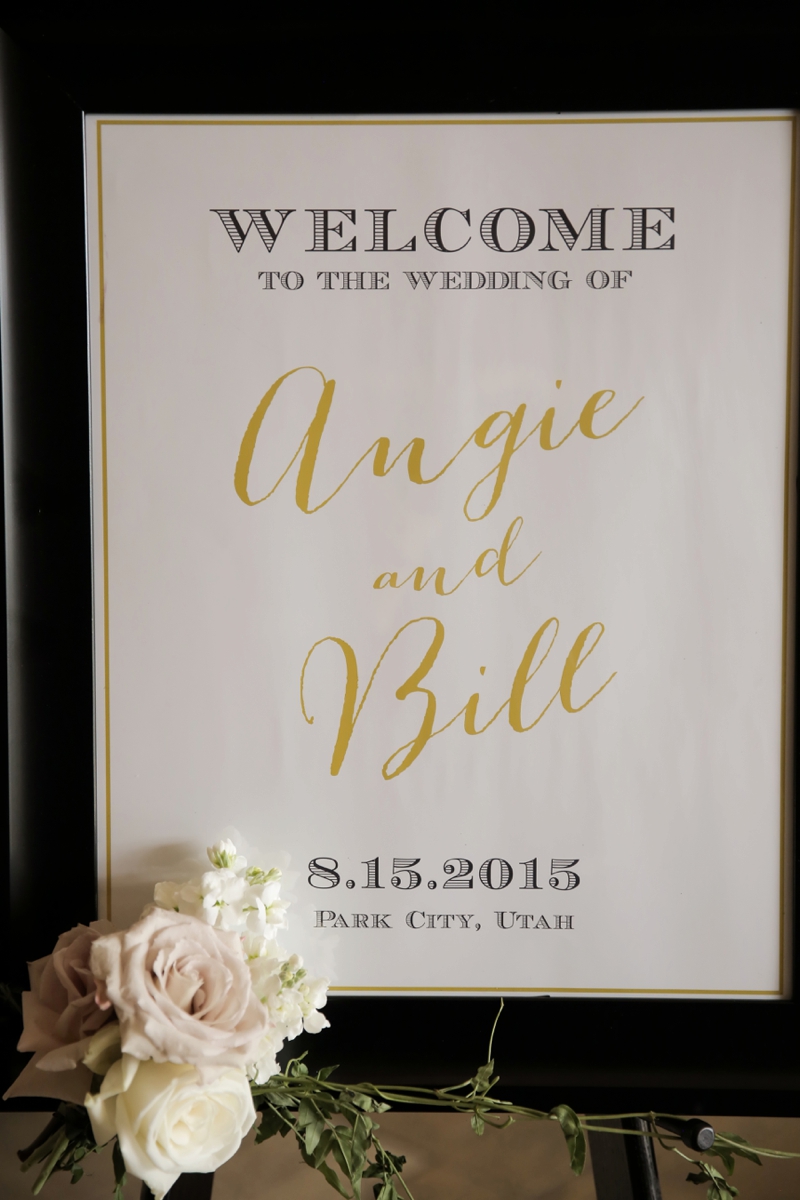 What was your inspiration for your wedding details and/or design?
I wanted a very romantic, classic, and sleek event, without too much flare or youthfulness. After seeing so many weddings online and in magazines and of friends I knew what I did and didn't want. I didn't want color or a theme to take over it all, so I went the opposite end and said "no color". A few people asked me if I was sure because the BM dresses were close to white and the flowers were very neutral and my answer was always yes, sure as I could be. Also, our setting couldn't have been any more gorgeous and I wanted to complement the gorgeous backdrop, instead of compete with it.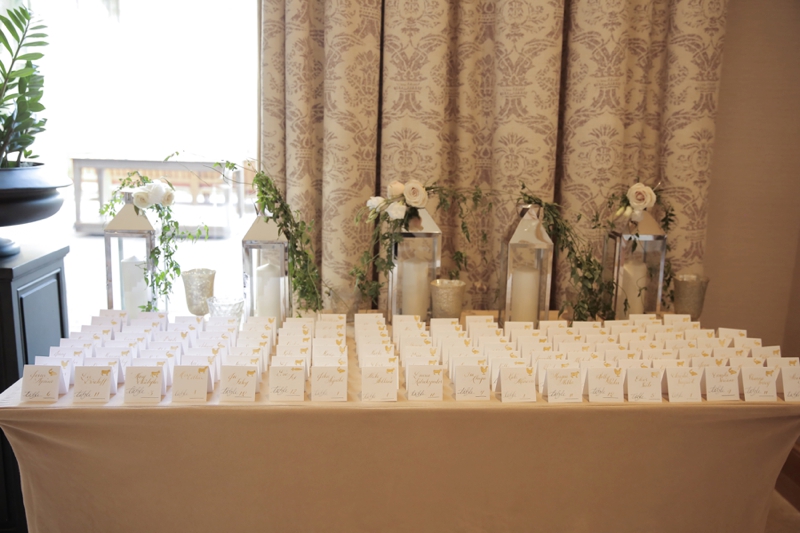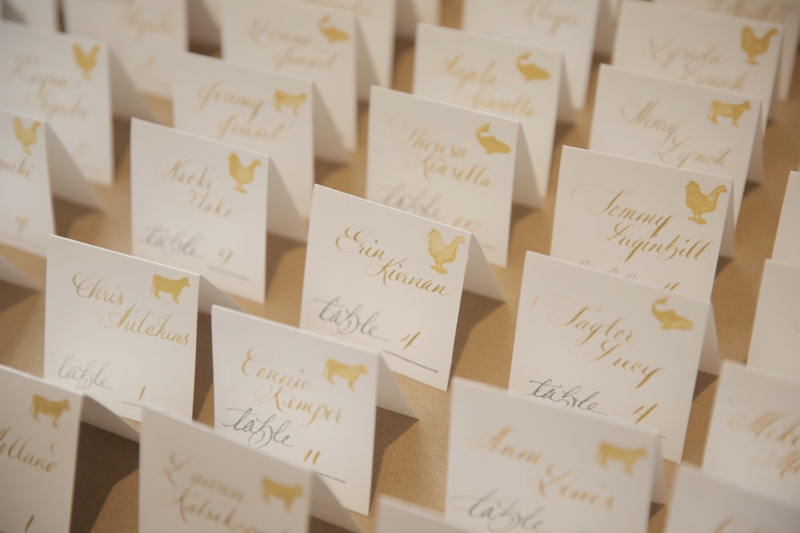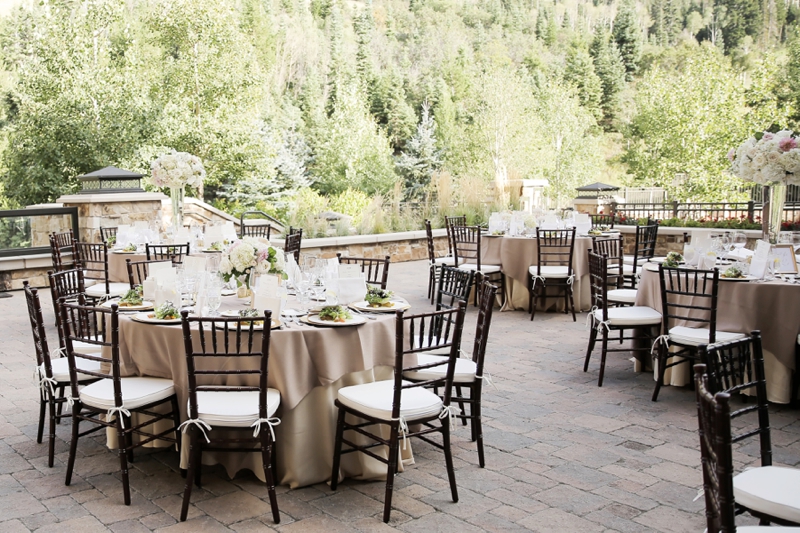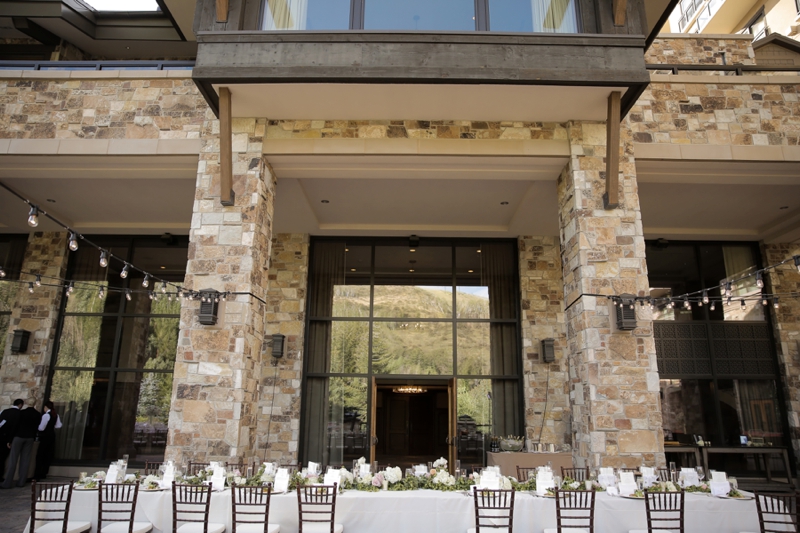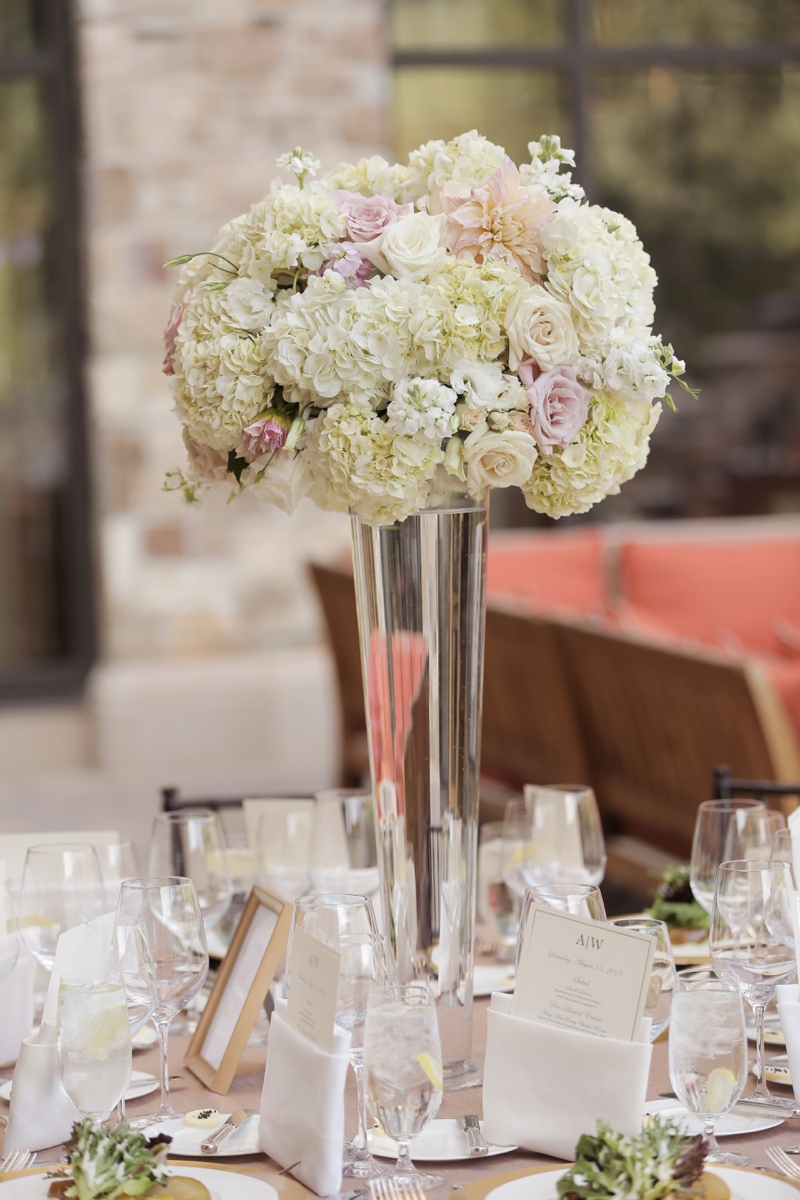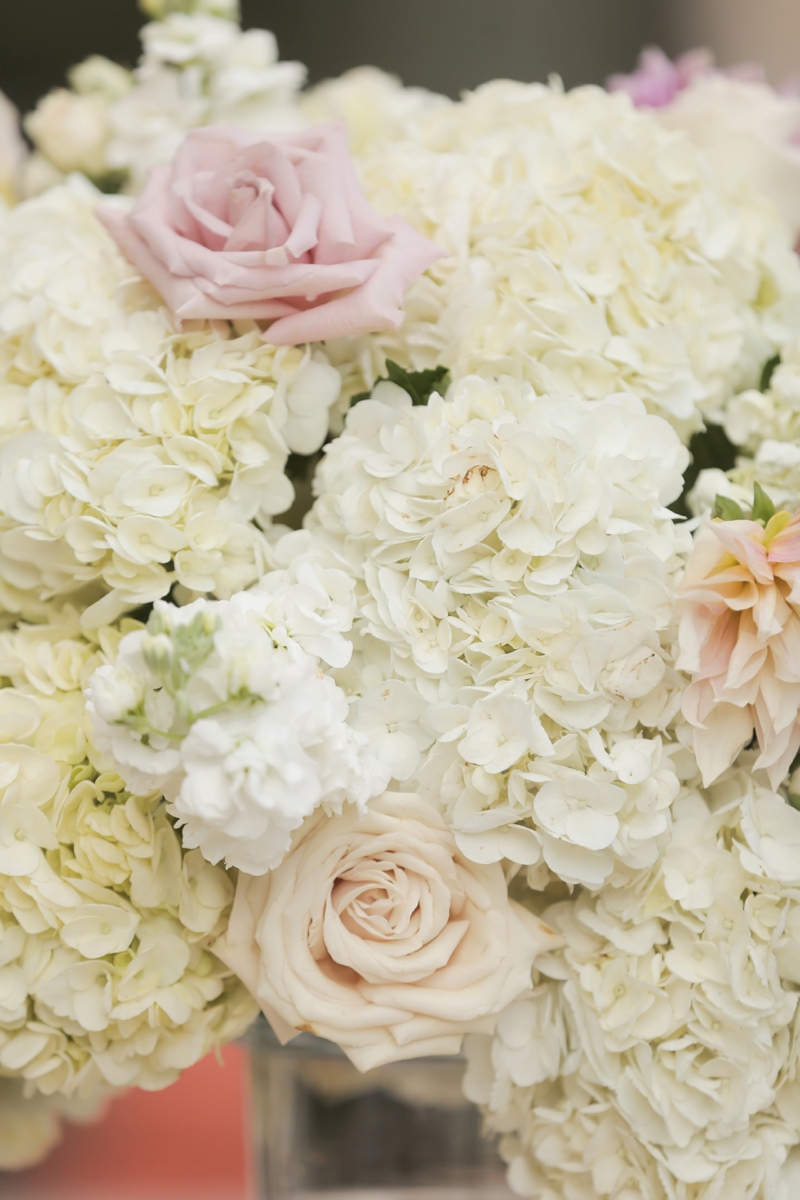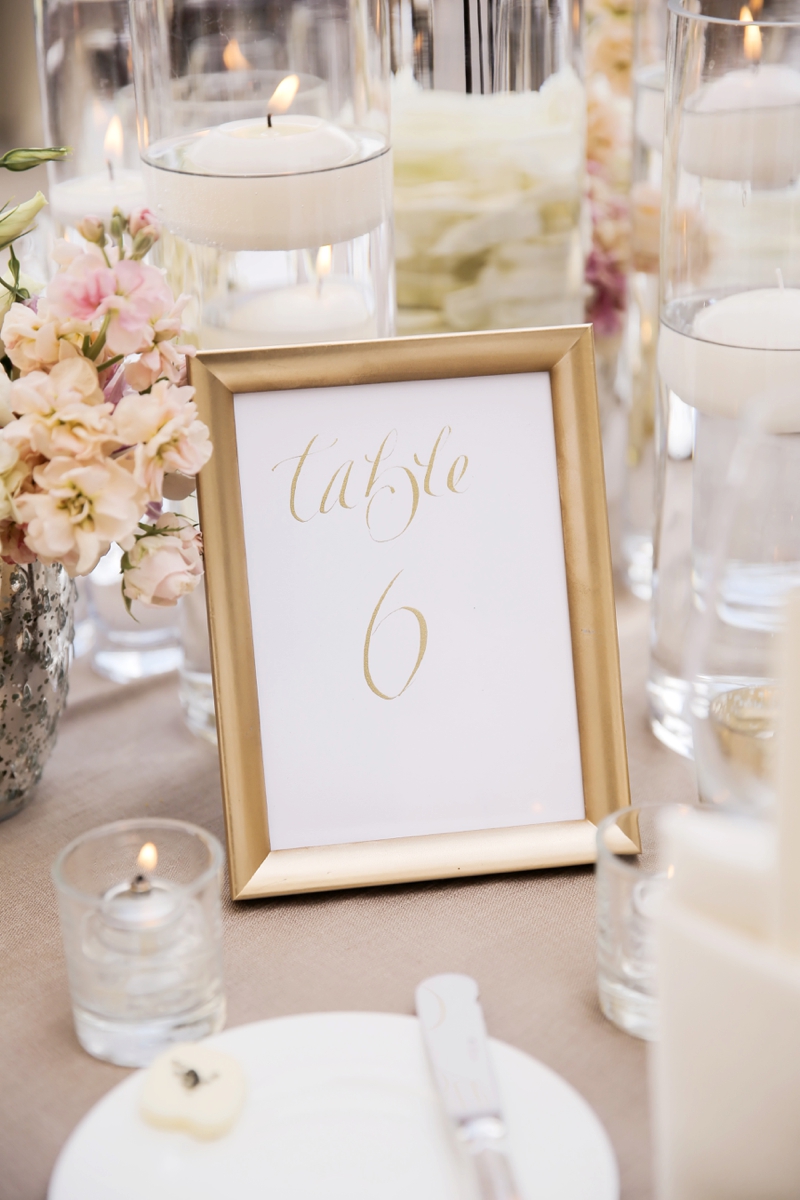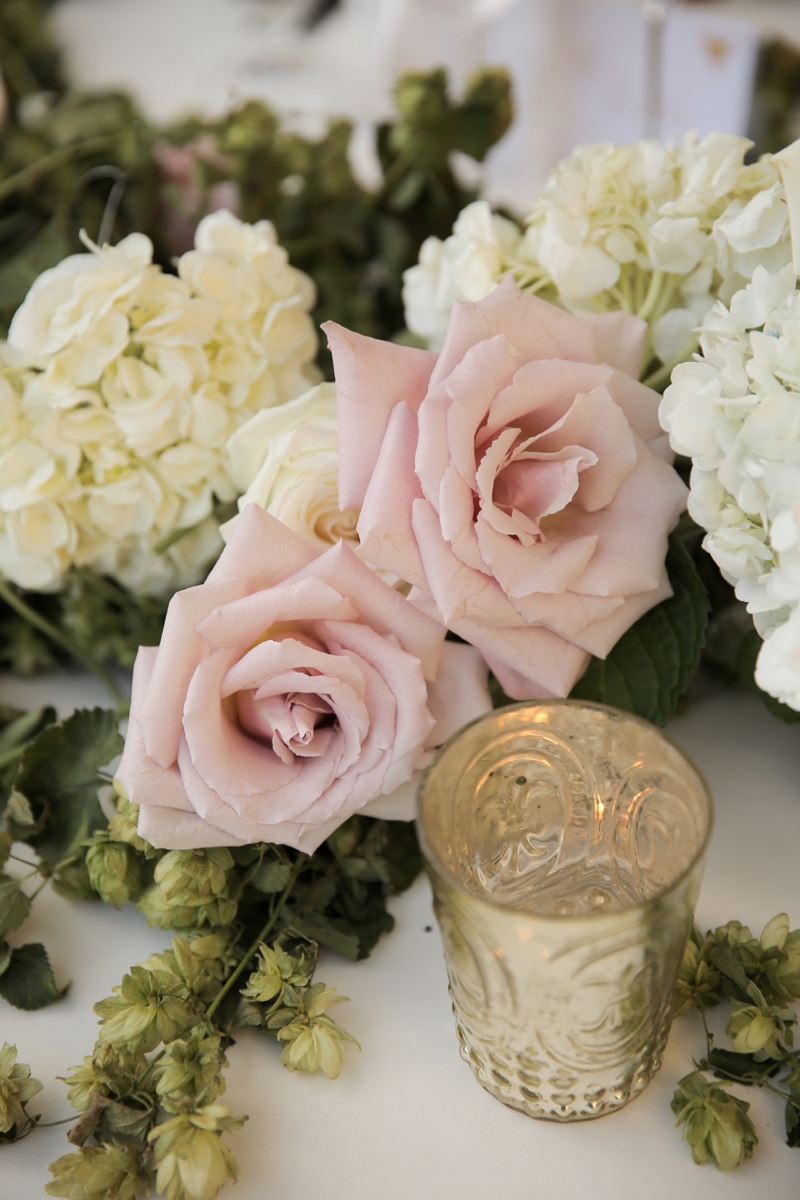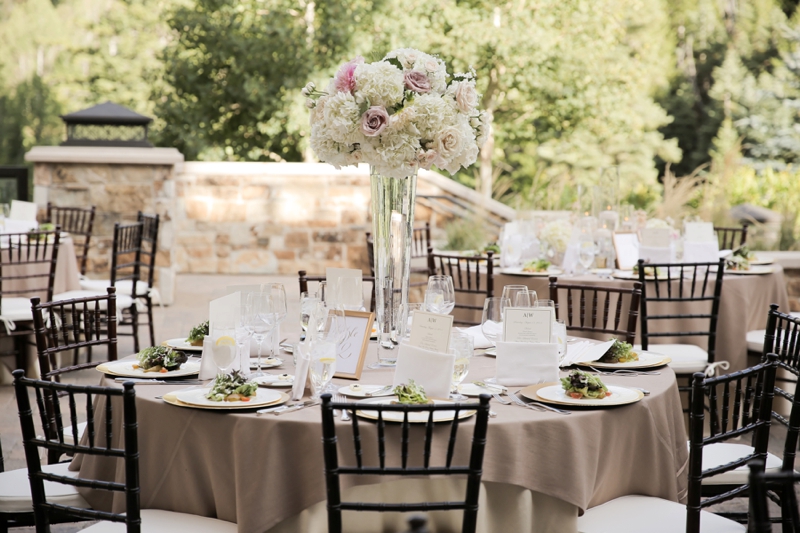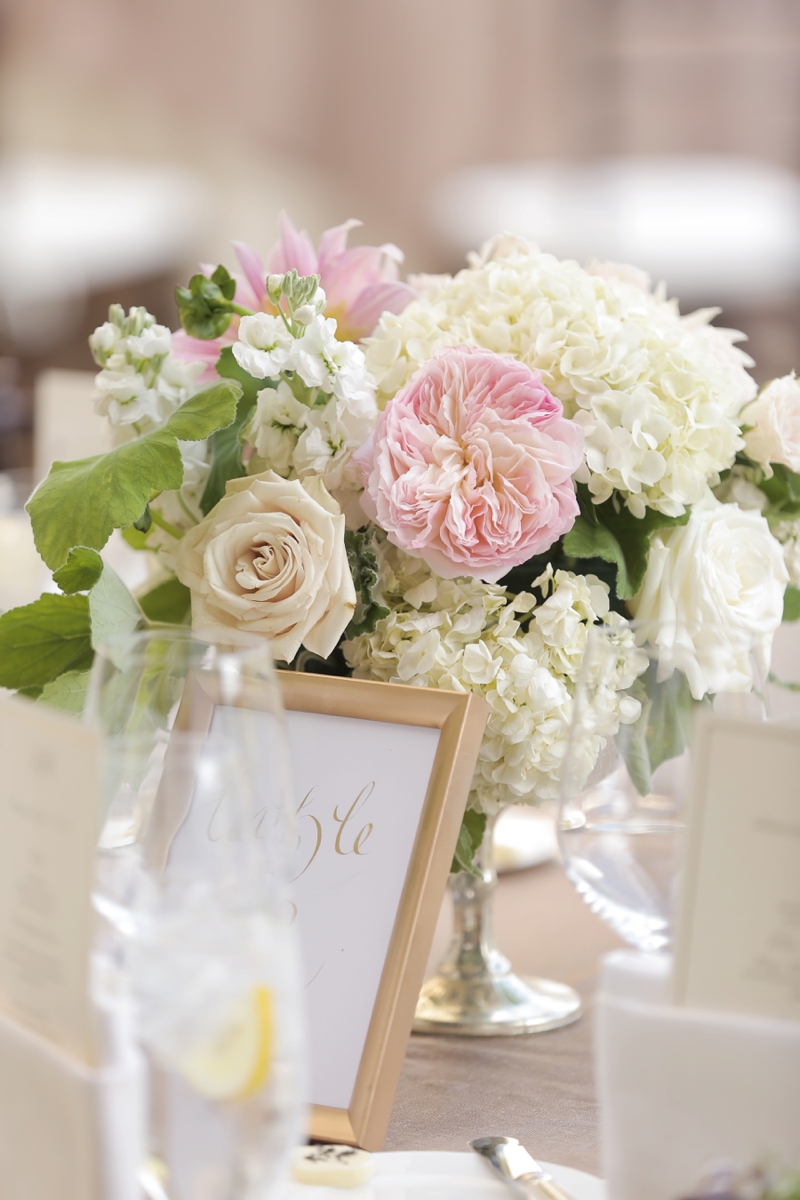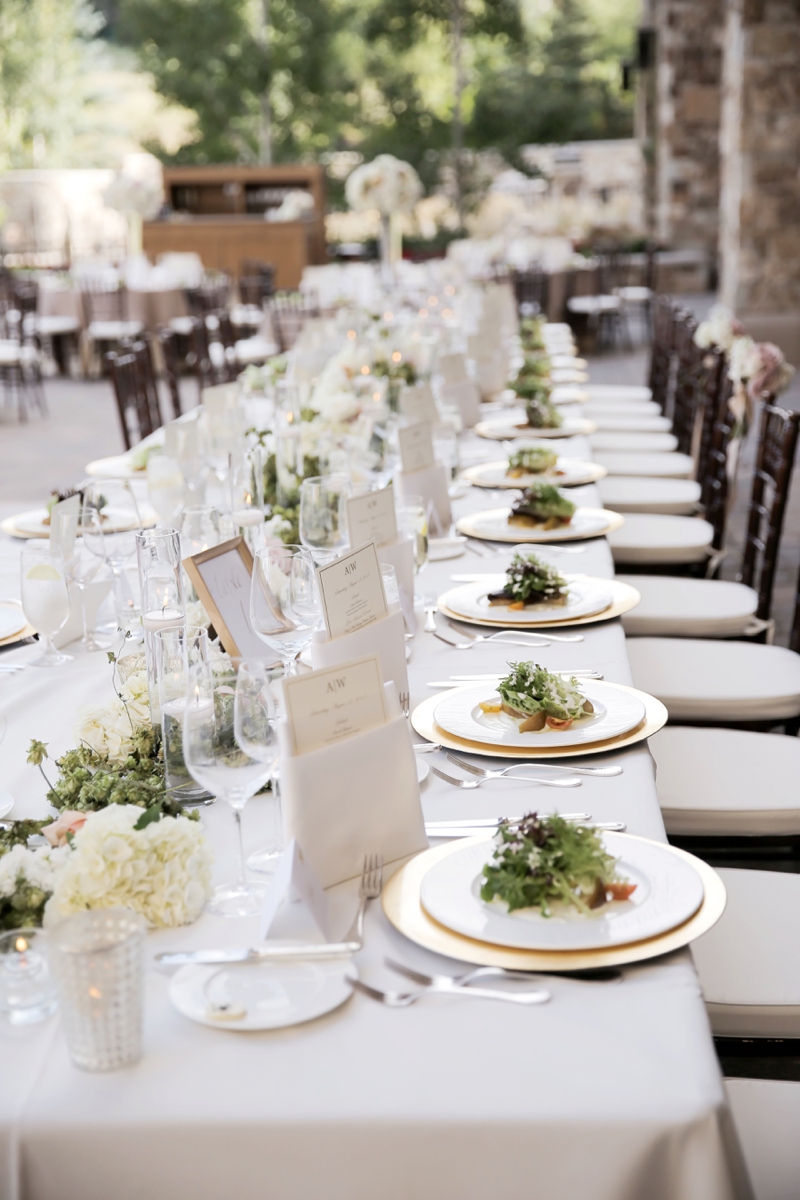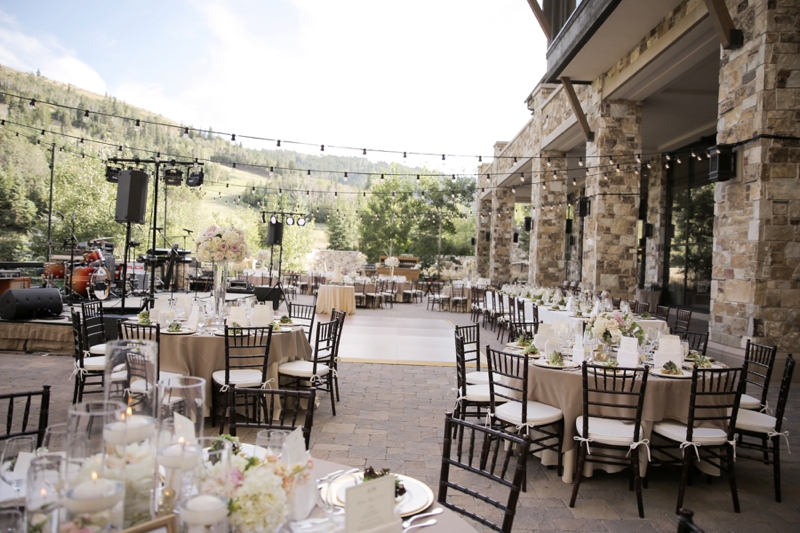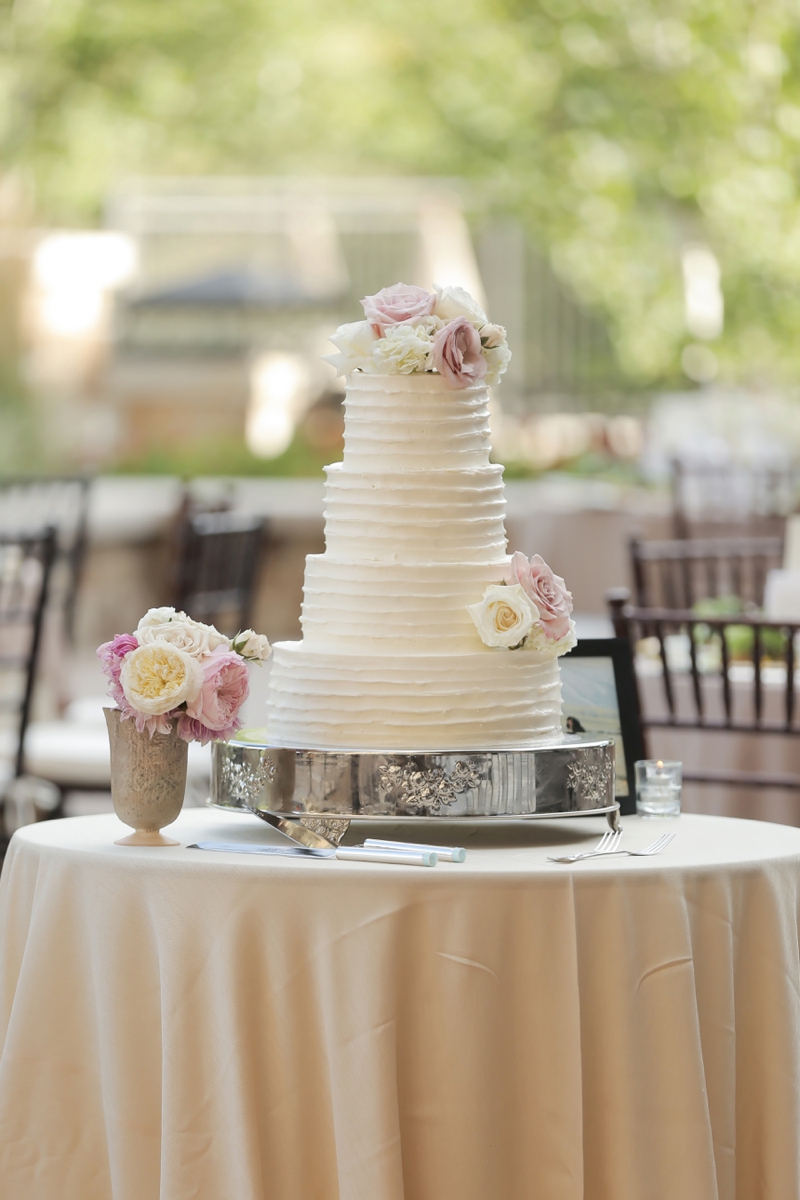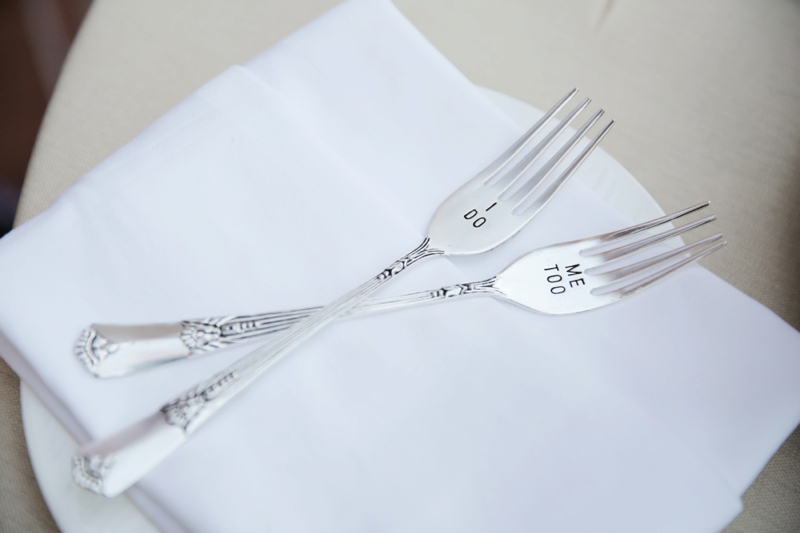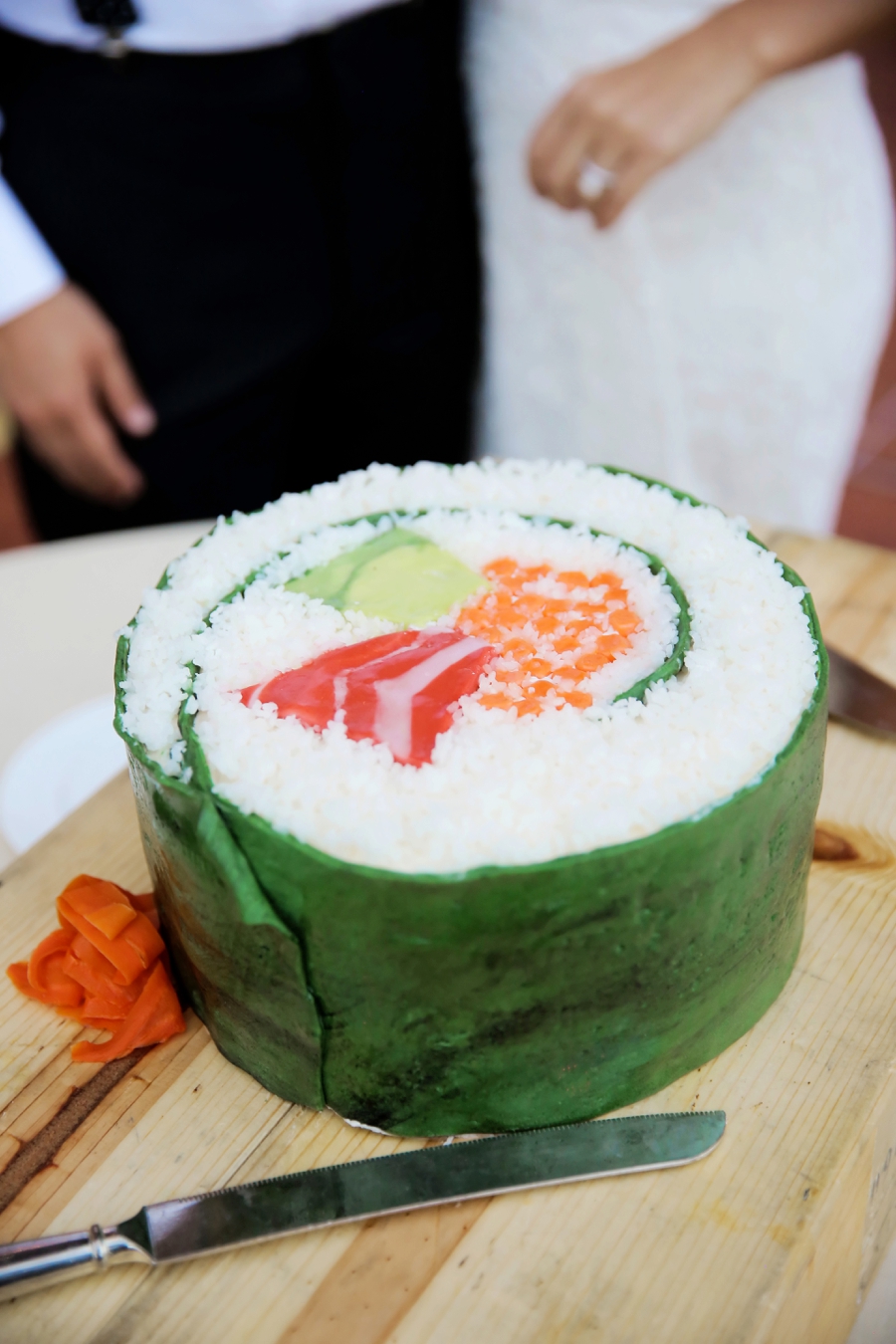 What was your favorite thing about your wedding?
My husband and I wrote our own vows and reciting them to each other, in front of all of our friends and family was definitely the highlight of the evening. … AND dancing with my husband all night to our amazing band! I also want to add that getting ready with my best friends and family was a blast all day!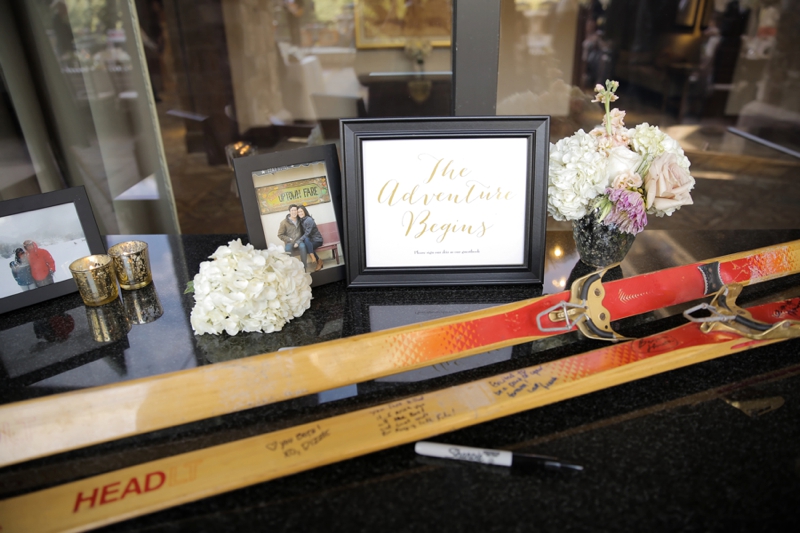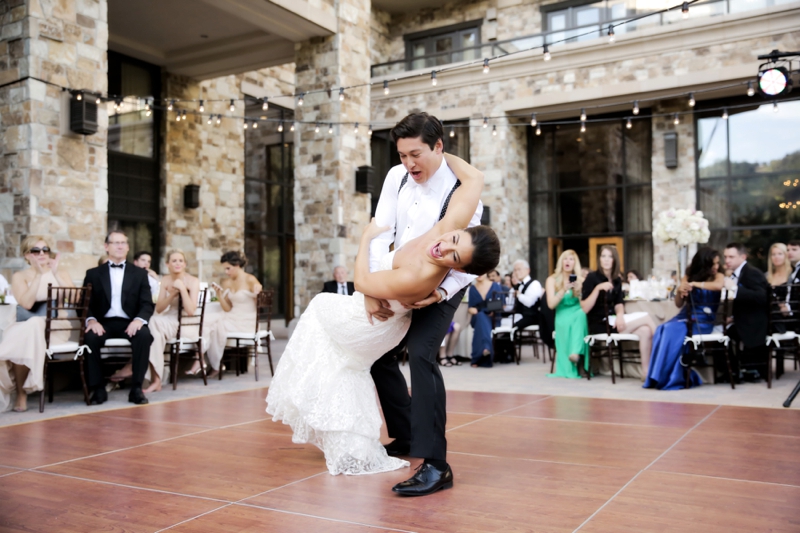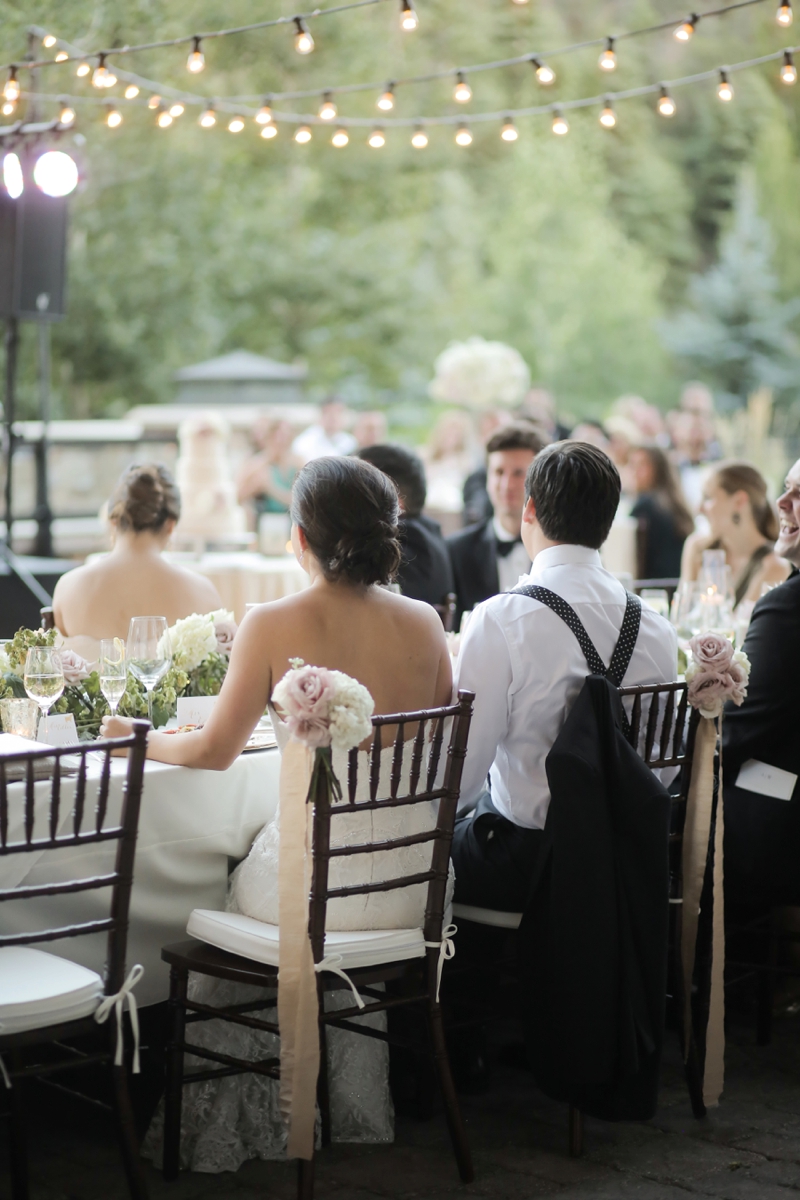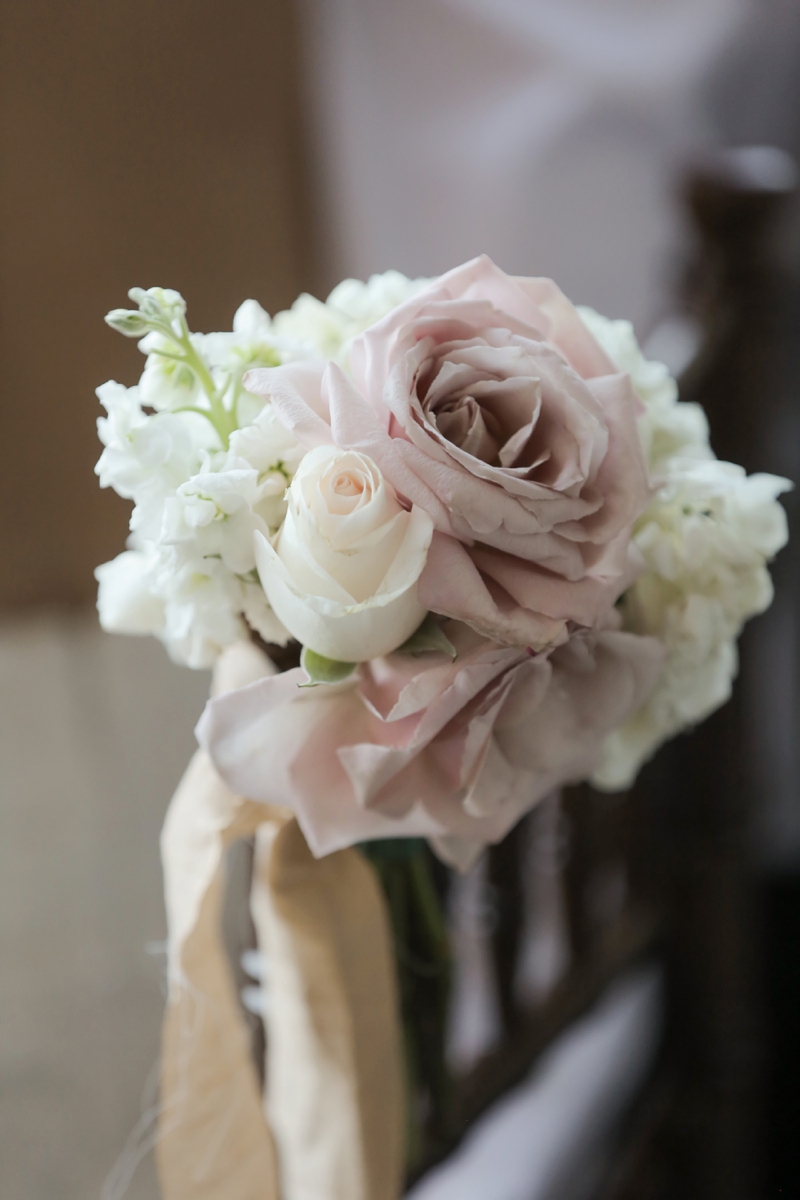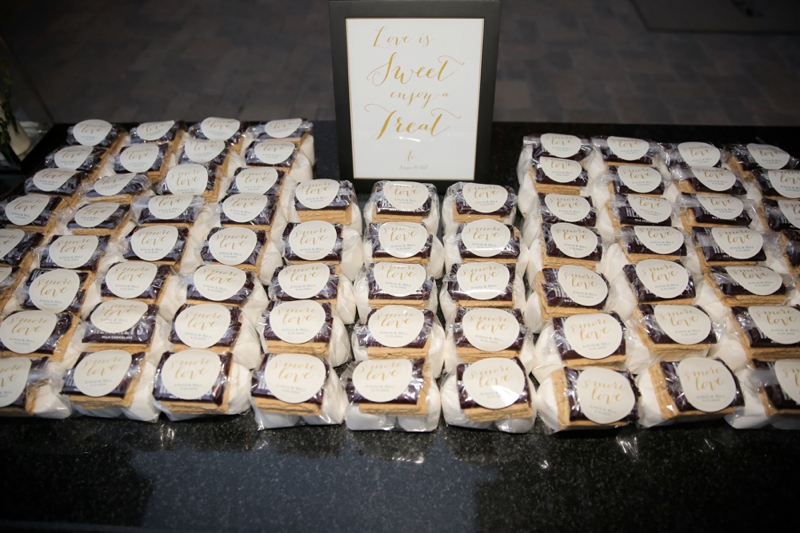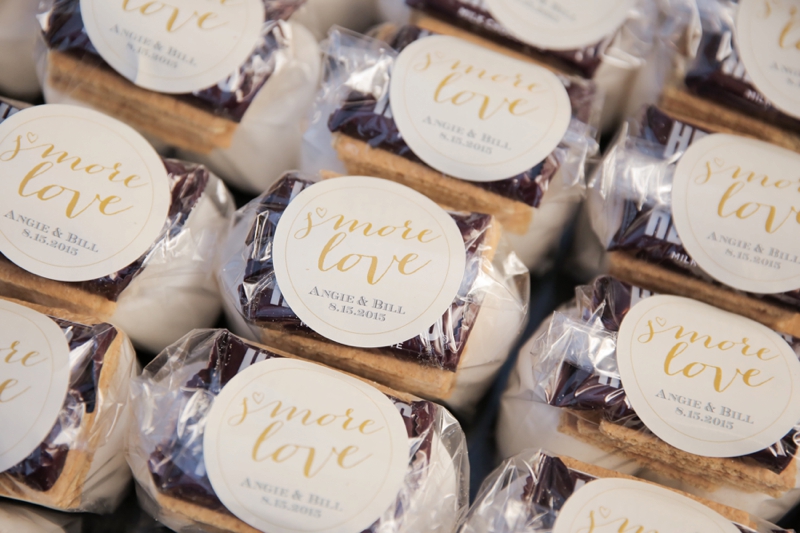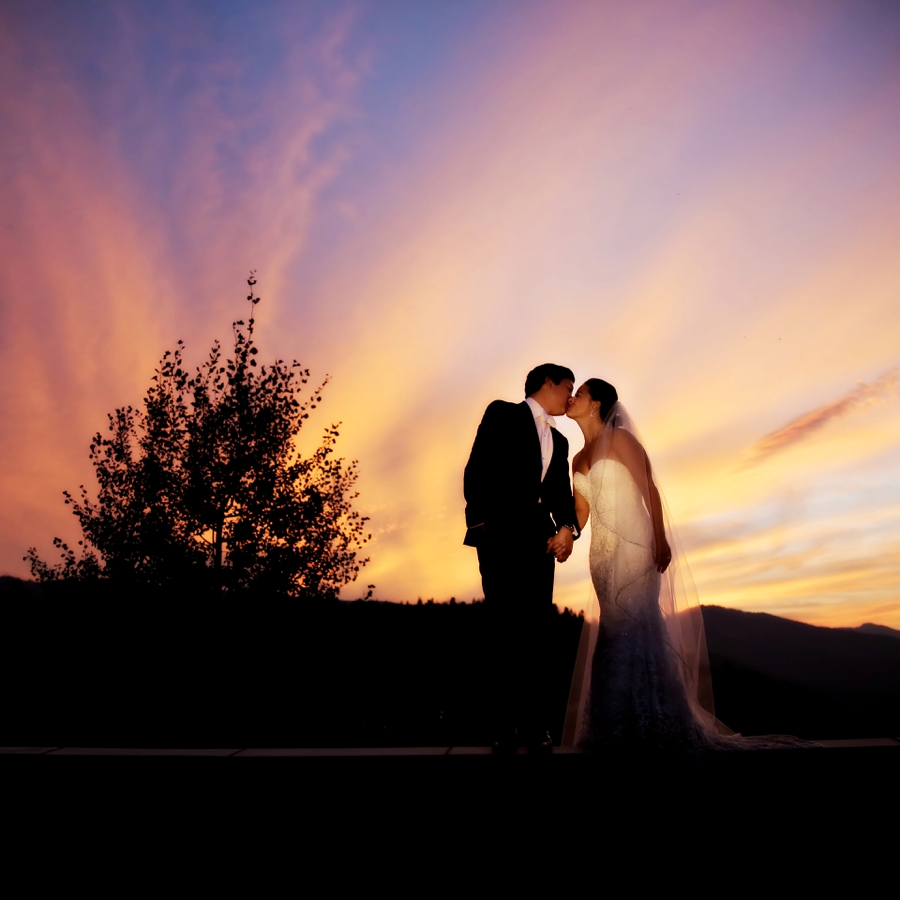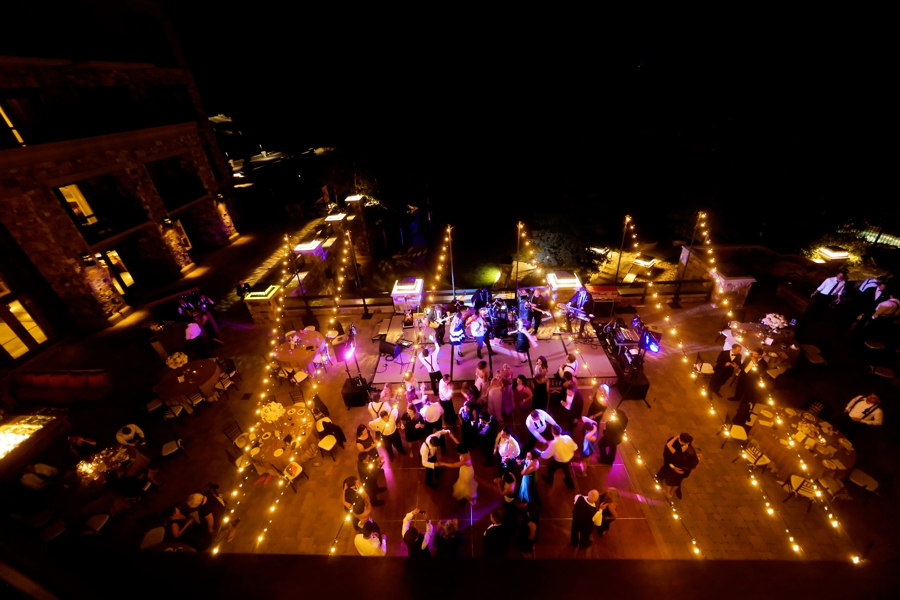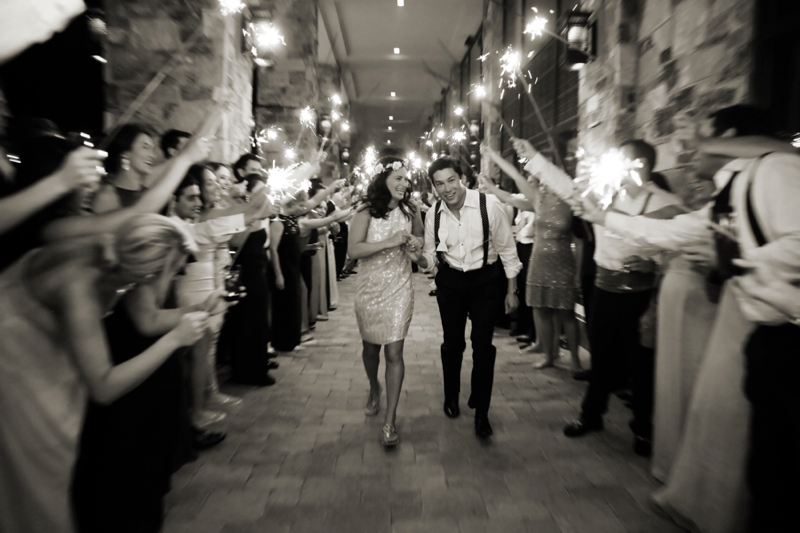 What is your best piece of advice for other brides?
Enjoy the entire process, planning, the showers/celebrations, and most of all, the wedding- because it literally flies by! Also, when planning the actual wedding, pick the most important things to you and go for it! You may end up having to give in other areas, but take in the areas that mean the most to you. A lot of people told me I was over thinking little details, people wouldn't notice, and they didn't matter, but I totally disagree. People did notice- I think it's all in the details!
We asked Angie what three things she was glad she did, and she said, "Everything. We definitely had moments in the planning process where we thought "no, we don't need this", but then ended up doing it, and I'm so glad we did. If I have to pick three: 1) custom vows 2) hiring a dream team- my vendors were all amazing, I mean it. We hired Emmily a few weeks out and it was the best decision we made- kept me calm! 3) after party, with pizza"
An after party? Yes please! And how beautiful is Angie in her reception getaway dress?!
Vendors who made it all happen…
Photographer:  Pepper Nix Photography // Reception Venue: St. Regis Deer Valley in Park City UT //Floral Designer: artisan bloom// Event Design & Planning: Charming Details // Equipment Rentals: Diamond Rental // Tuxedo and Mens Attire: Groom's tuxedo – Hugo Boss// Jewelry: Ippolita // Shoes: Jimmy Choo // Dress Store: Lovely Bride DC // Musicians: Rosco String Quartet // Band: Salamander Music // Shoes: Salvatore Ferragamo // Dress Designer: Watters // Bridesmaid Dresses: Amsale // Jewelry: Breitling
The following two tabs change content below.
My name is Carly, and I live for love whether it's the love I witness between my family members and friends or the love I have for places and weddings. For these reasons and more, I write about the wedding industry, and I'm an event planner, designer, and floral stylist who will forever be in love with flowers, pink, and bows.