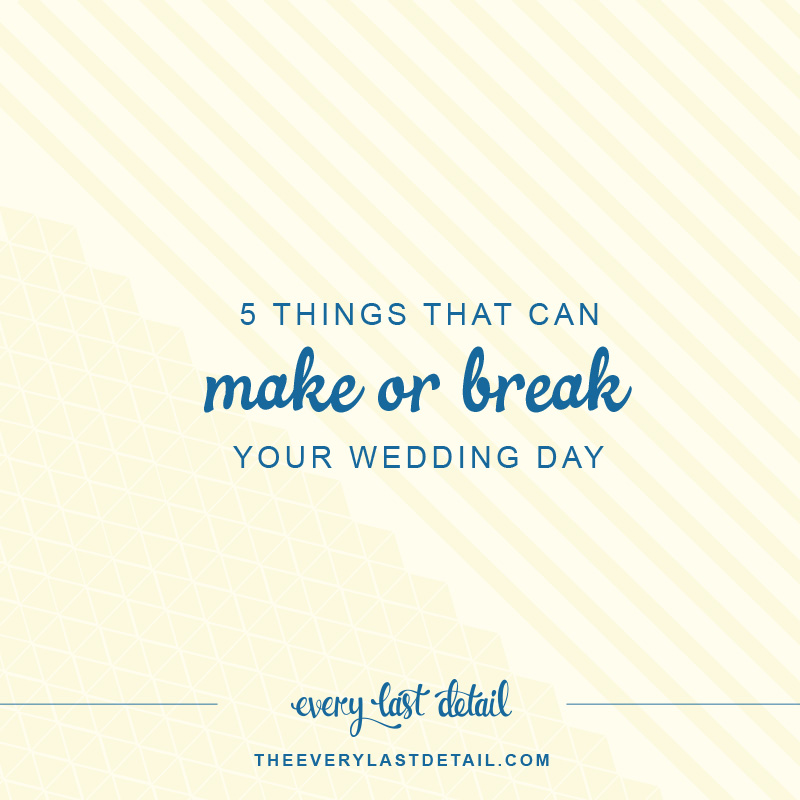 ---
As a bride or groom, it can be easy to get swept up in the fun details of your wedding day- and all at the same time, forget about your wedding day timeline. Décor, lighting, and flowers are all so much more fun to imagine than the logistics of the day. However, the timeline is THE most crucial part of your day. It can make the difference between you being relaxed and enjoying the moment OR you running late and feeling frantic. So here are the top details you will need to work into your timeline to ensure a smooth wedding day…
1. Travel Time
Traffic is an unpredictable beast. Sometimes it can take you 10 minutes to get to your designated location and other times it can take 40 minutes. Avoid that headache by working in travel time into your timeline. Take a day to do a trial run of travel times. If you are scheduled to leave the salon at 11am on Saturday to head to the ceremony, time the drive on a Saturday at 11am. Do the same for all other routes being taken that day. Then add 20 minutes to that time as a buffer in case you are running late or hit unexpected delays. Also, research if there are any major events happening on your wedding day that could shut down roads (ie: marathons, parades, sporting events, etc). That way you can come up with an alternative route.
2. Load-In Timing
Most weddings can take anywhere between 2-4 hours to set up- sometimes more.  Between the caterer, the rentals, the décor and the entertainment, you could have upwards of 15 people trying to all load-in at the same time. This can cause some major chaos. Talk to your venue about specific load-in times so you can work with your vendors to space out the arrivals. Also, confirm that the vendors have enough staff to set up in the time that is allotted.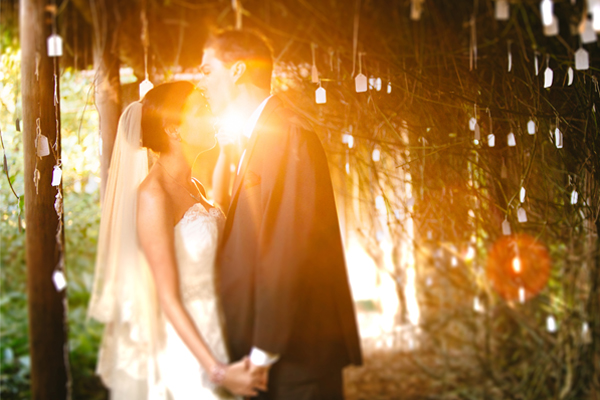 3. Invite Time vs Guest Arrival Time vs Start Time for Ceremony
This portion is the most important when considering guest experience. The Invite Time is the actual time printed on your invitation. On average, guests will begin to arrive 30 minutes prior to this time. Make sure your vendors know both the Guest Arrival Time and the Invite Time. That way they are prepared. Actual Start Time should be about 10 minutes after Invite Time to account for the late-comers (and there are ALWAYS late-comers).
4. Sunset
Golden Hour is the magical hour before the sun dips behind the horizon and the lighting is incredible! Make note of the time of sunset (there's tons of websites, but this one's my favorite), so that you can get some glorious portraits at that time. This is also a crucial bit of information if your ceremony and/or reception are happening outdoors.
5. Breakdown Timing
Does anyone truly enjoy cleaning up after the party? Probably not, but it's a necessary evil. Most weddings can be cleaned up in 1 hour (again, sometimes more). Some venues have very specific breakdown times; whether it's because of your contract or because they scheduled a cleaning crew. Discuss the venue's timing expectations and communicate those to your vendors. Include the "must be out" time on your day-of timeline to remind vendors of this important detail.
In the end, your timeline is a guideline – not a hard, fast document. If you extend your cocktail hour because guests are having a blast, it's not a big deal as long as the kitchen knows. If you push up the cake cutting because guests finished dinner early, then guests will be happy for getting dessert early. The most important part is starting and ending on time – everything in between is fluid. [Editor's note: And yes, this is why it's such a tremendous help to have a planner on your side!!]

The following two tabs change content below.
Founder & Chief Event Coordinator of The Majestic Vision, Stefany creates unique and beautiful events in both Palm Beach, FL and Milwaukee, WI. She pours her heart and soul into every event as if it were here own, making all of her couples feel like family.
Latest posts by Stefany Allongo (see all)